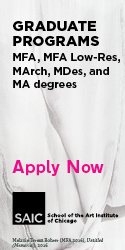 My mother got to it before I did. An insatiable reader of anything remotely constituting serious literature, she rescued it from my tirelessly proliferating pile of "I've been meaning to…" Her wide-eyed pronouncement a clean 14 hours later was "I normally don't go for those pastiche things, but there's something very remarkable about this book!" Pastiche indeed: there are 74 citations, approximately 15 characters (all of whom own at least one chapter), no less than 35 lists, illustrations, and poems, too. Lay the buzz-words—avant-garde, anti-narrative—aside, this is a love story. Two estranged misfits—either destined to be together, or destined to pine for each other—pine (in that frustratingly obdurate way only true lovers in novels do) until a series of coincidences reunites them (and the entire circus of a cast) for a mystery-theme weekend in a resort in Connemara for one last toss at love before a tidal wave strikes and annihilates everything. The heroine, Eloïse, a self-styled hermit wracked by existential angst, love sickness, and grief over her parents' deaths, is hiding out in an English country cottage with her cats, books, a cello, her compulsive list-making, and a 15-minute to three-day recovery time allotted for every encounter with another human being. George, her would-be lover, is an American poet who has fled to England where he "teaches" creative writing and lives off the blindness of rich patronesses while trying to finish his epic poem on ice hockey—which poem conflates itself mournfully with love lyrics for poor Eloïse. Disaster, both man-made and natural, frames and dogs the story. As if the novelist must first pay tribute to the profound tragedy of the human sort before indulging in the compelling little tragedies that consume our daily existence—yet pale and become comic in its shadow—Ellmann's wickedly funny novel opens with just one such bow to greater concerns: "Future historians will condemn us as the people who managed to live right after the Holocaust, who went about our daily lives—eating, sleeping, peeing, pooing—as if nothing had happened, as if human affairs were still worth worrying about. As if the end of the world had not already come and gone." Prostrate before hapless fate, we read.
—Minna Proctor
Originally published in 1998 by Farrar, Straus and Giroux, Man or Mango? has just been released in paperback by Picador.
Originally published in
Featuring interviews with Errol Morris, Peggy Shaw, Laurie Anderson, Carlo Ginzburg, Raymond Pettibon, Judy Pfaff, Mellisa Marks, Edward Said, and Margaret Cezair-Thompson.