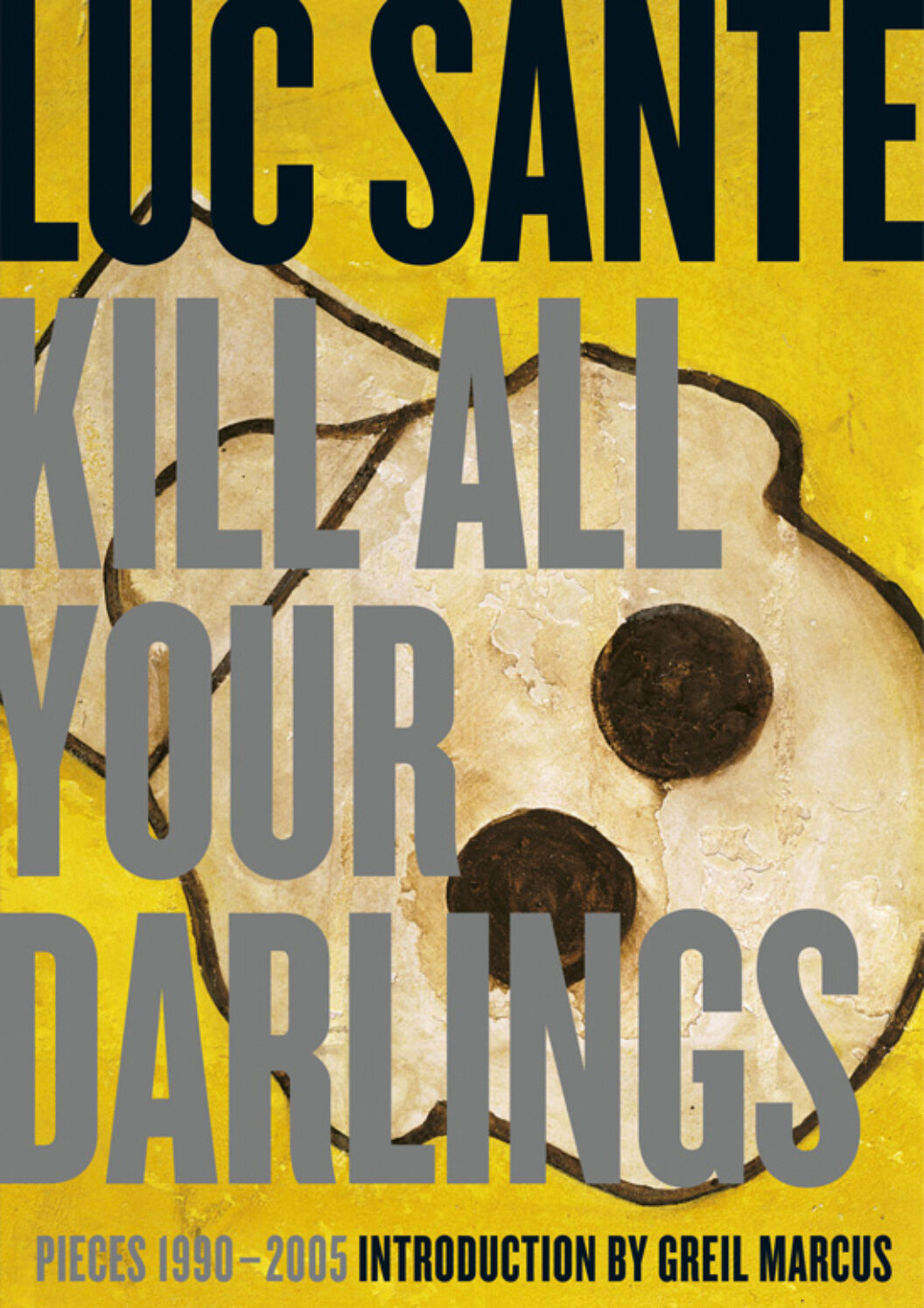 Luc Sante's writing first appeared in BOMB in November 1984; I was a toddler. In that short piece, titled "Summer 1980," he wrote, "History is the phone that rings during the fuck, not the phone, not the ringing, but the duration, the space between." Twenty-three years later, I find myself on St. Mark's Place, thinking about Kill All Your Darlings, titled after Faulkner's oft-quoted yet seldom-observed wisdom. Tourists drift between ironic T-shirt shops and noodle bars, and I cringe, longing for authenticity I have never known.
These collected essays are culled from a decade and a half of cultural and personal observation. "My Lost City" describes the New York that kept tourists away, before the corporate polish, when the only gleam came from the fires Sante saw every night along Amsterdam Avenue. "Most of the city was squalid," he recalls. "If this troubled you, you left, and if you were taken by the romance of it, a long regimen of squalor in everyday life would eventually scrub your illusions grey."
Sante's essays are nothing if not authentic; his prose strives for a greater understanding of people, places, and moments that have permeated the public consciousness. He deconstructs the cultural prevalence of the cigarette, unravels the political zeitgeist of fear that surrounds a pushy city mayor turned presidential aspirant, and examines his past and present artistic influences. The most riveting pieces are the anecdotes from his youth, focused on an uneasy contention between the demands and implications of a masculine, working-class background, and the desire to be a gifted intellectual. Even as he took pride in his numbing after-school factory job, Sante looked forward to college and being "sprung from his class status." In "The Injection Mold," he shares his trick of reciting poetry at work to pass the time, and in "The Total Animal Soup of Time," we learn that one of those poems was "Howl." He admits to his adolescent love affair with Rimbaud and how he "wore" his idol's biography all over town: "I read the book slowly, in part because it was dense and in part because I wanted to be seen reading it…. There was no T-shirt available then, but I was identifying my brand in comparable fashion."
Now, there's a T-shirt for everything in New York. It's not a perfect city but as Sante demonstrates, no version of it ever will be. The lost city is lost forever and there might never be another "Howl," but some things will always remain authentic, like working-class youngsters with big dreams, and the good feeling I have, carrying my Luc Sante book down St. Mark's. The real "space" between generations is history, and it is bridged in the telling.
Kill All Your Darlings was published in August as the second title from the new YETI imprint, a collaboration between Portland, Oregon's, Yeti magazine and Verse Chorus Press.
Originally published in
Featuring interviews with Marine Hugonnier and Manon De Boer, Peter Doig and Chris Ofili, Richard Pare, David Malouf, Junot Diaz, Isaac Julien, R. Stevie Moore, Annie-B Parson and Paul Lazar, and Winter Miller.