We Are The Thoughts of Sorrows: On Lou Reed's book of poems Do Angels Need Haircuts? by Alex Zafiris
After The Velvet Underground, a poetic underworld.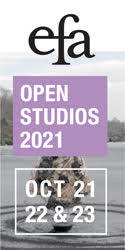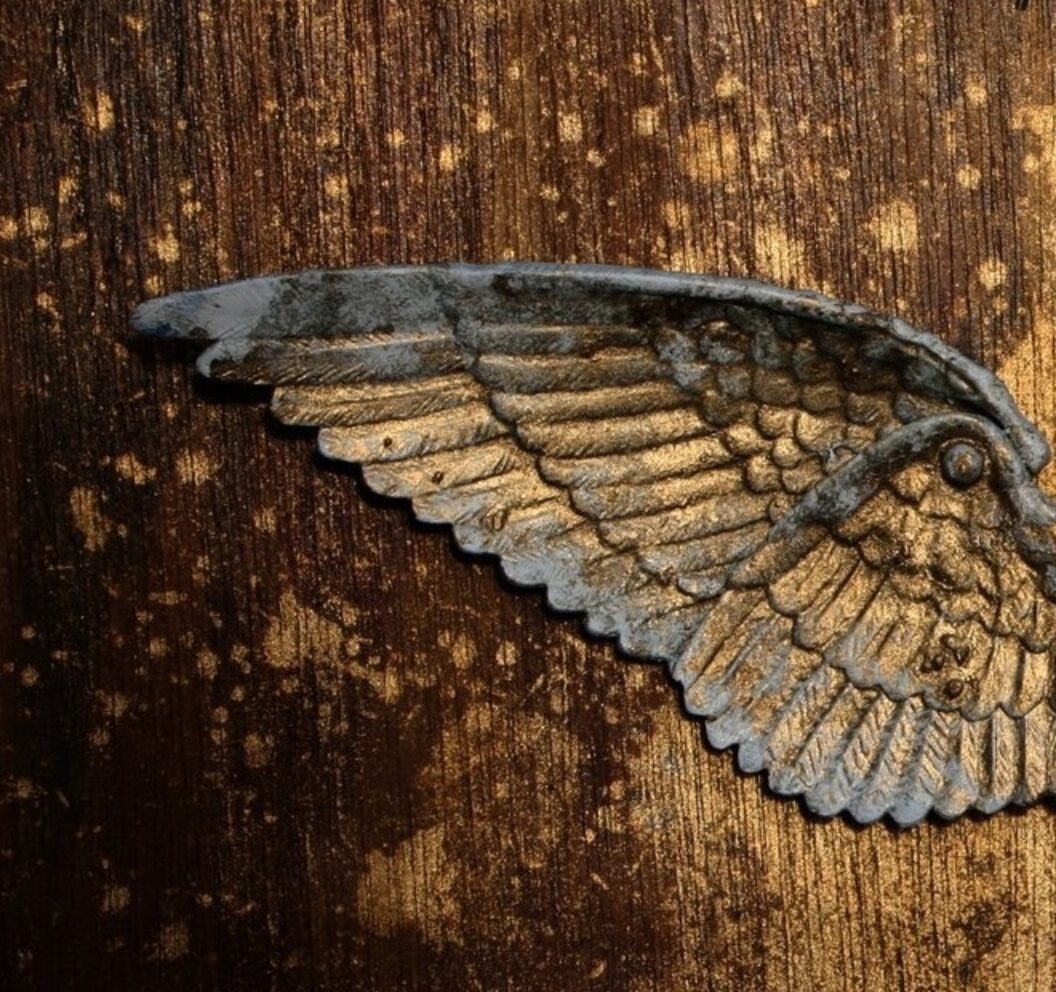 It was August 1970, and Lou Reed had had it. The 28-year-old had quit his band, The Velvet Underground, after arguing with everyone; his sonic experiment had blown up in a haze of hipness, speed, and paranoia. So he went the opposite way. Home, to Long Island, to live with his parents. He worked as a typist for his accountant father. This way, he reasoned, he could do what he really wanted to do: become a poet. 

Reed knew about love and the difficulties of allowing it to co-exist with transgression. Anger and provocation seemed to help. He could also get it unforgivably wrong. That summer, he needed to go back to the source. This self-imposed isolation was a new kind of void, different to what he usually dealt with. The doomed, subversive poet Delmore Schwartz––his friend and professor at Syracuse, where he majored in English––had never approved of lyrics as an art form.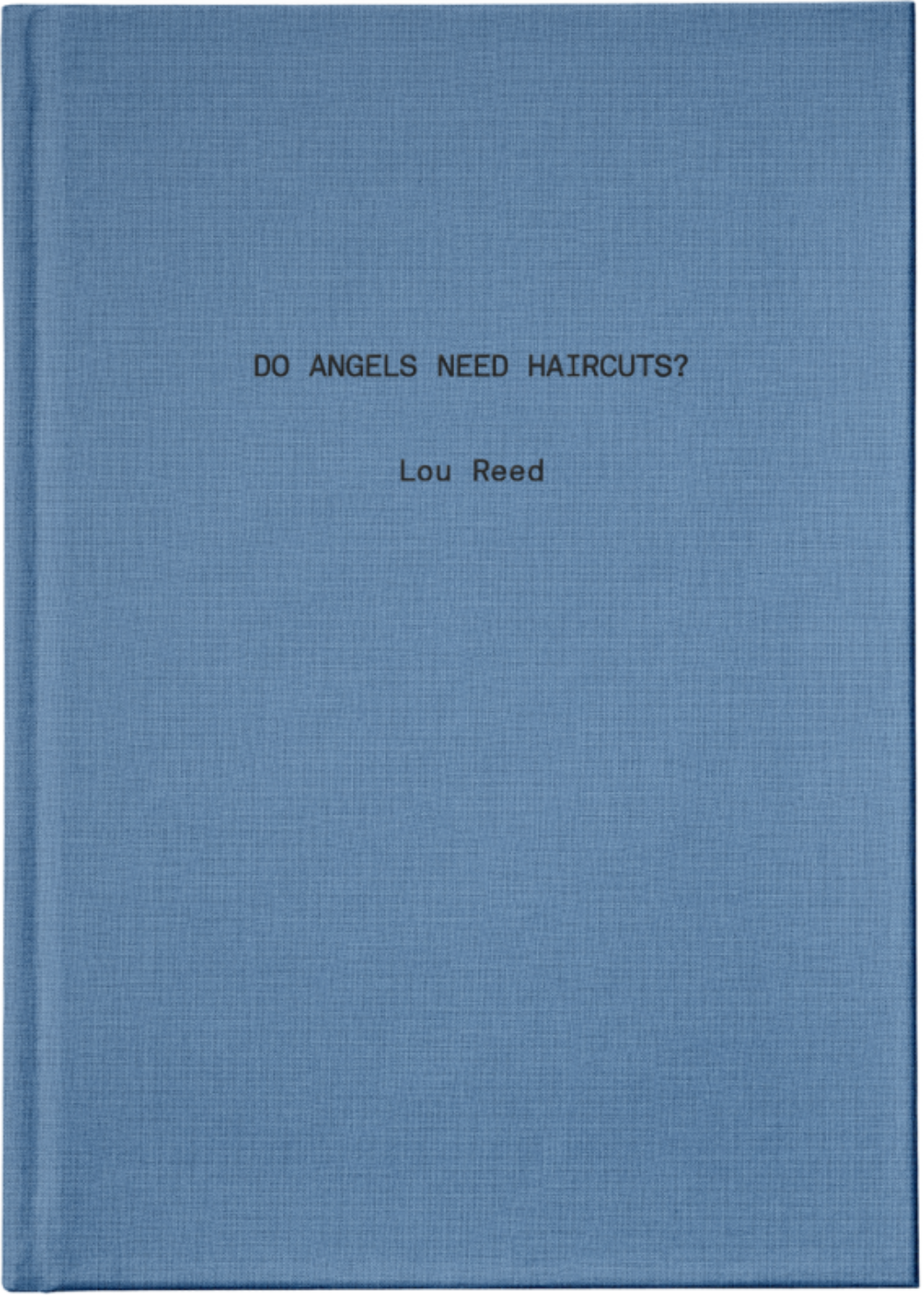 Reed's fascination with the underworld had begun at home, where he'd followed the sounds on the radio. He later admitted that the girl he described in "Rock and Roll" was him. That song, along with "Sweet Jane," would be released on Loaded that November, pulling in the most support the band ever received, and crystallizing their place in history. But Reed was already elsewhere. 
Do Angels Need Haircuts? Early Poems by Lou Reed (Anthology Editions) is based on a recording of a reading he gave in the spring of 1971, at St Mark's Church-in-the-Bowery. He stood in front of an establishment crowd—Allen Ginsberg, Jim Carroll, Anne Waldman––to recite his work. He eased himself in through a familiar space, reading lyrics from The Velvet Underground, among them, the desperate landscape of "Sister Ray," with its frenetic, flashing images of addiction-fueled desolation, and the alternating waves of submission and sublimation of "Heroin." At this point, for the unacquainted, Reed might have appeared a lonesome nihilist: without the tenderness and deliverance of songs like "I'm Set Free" or "I'm Beginning to See The Light", he was here to remind you that the damned live and rule among us. He introduced every piece with a sly kick, but as he read his new poems, his tone shifted into suspended vulnerability. He was re-learning how to embrace his separateness, via a different mode of performance: 
We are the people without land. We are the people without tradition. We are the people who do not know how to die peacefully and at ease. We are the thoughts of sorrows. Endings of tomorrows. We are the wisps of rulers and the jokers of kings. 
Suddenly, he wasn't talking about his endless cast of outsiders—he was talking about all of us, and the love and rage present in every moment. He also went in very close, offering a sweet directness, always with a sharp nick of the knife, moving from within a lover's embrace into the unknown:   
I am empty
like a cup.
Won't you come
and fill me up.
Only thing that bothers me, is, who will drink me.
The book presents new photographs and a 7" vinyl of audio from the reading. In a written introduction, Waldman remembers the event. She calls it "his own intervention" and explains her admiration: "No-one begs you to be a poet."  
Not long after the reading, Reed signed with RCA Records. First came his eponymous debut. Transformer and worldwide fame followed; during that time, he fell in love with Rachel, born Richard Humphries, to whom he would dedicate Coney Island Baby. (He was, and to my knowledge still is, the first public male figure to openly date a trans woman.) In 2003 he released The Raven, an ode to Edgar Allan Poe. In 2012, a year before he died, he wrote an open letter to Schwartz: "I wanted to write. One line as good as yours. My mountain. My inspiration."
Reed's surrender to darkness was always open-armed. His relationship to the void changed and shifted over time, manifesting differently at various periods in his life (such as the amphetamine-infused Metal Machine Music, and the exploration of grief in Magic and Loss) but he saw that nothingness contained as much value as anything else. Go to the edge, and that's where you'll find freedom and eternity. Reed knew this intimately.