Andrew Sean Greer on time travel and the living of life in his new novel The Impossible Lives of Greta Wells.

Discover MFA Programs in Art and Writing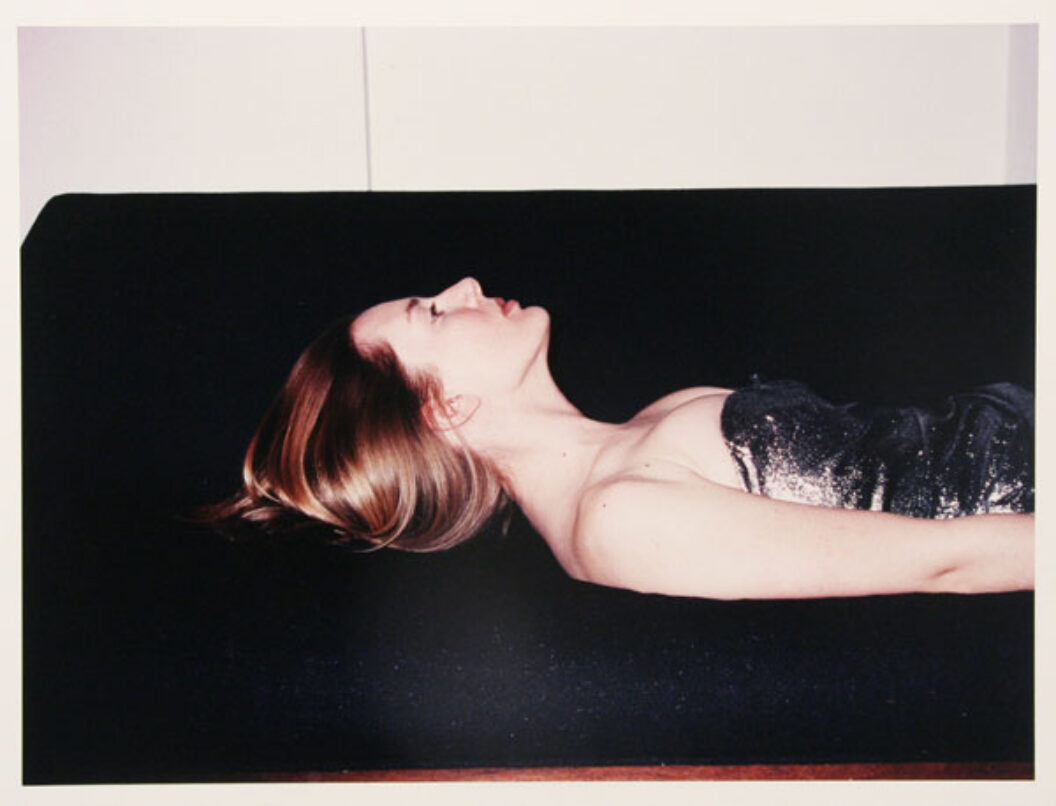 As a longtime reader of Andrew Sean Greer's work, when I heard of a new book that was featured around a female protagonist, I jumped at the opportunity to interview him. As a fan of The Adventures of Max Tivoli and Story of a Marriage, books I always recommend to other readers, I longed for the beauty and lyricism of his writing.
Andrew Sean Greer's new book, The Impossible Lives of Greta Wells, is a book which appears to be about time travel but is centered around the yearning for the unknown, about the love of siblings, and about the struggles of everyday decisions. Greta Wells lives in Manhattan in the late 1980s but due to her electro-shock therapy for her depression, she time travels back to 1941 and 1918. What is most striking about these time periods is how certain we are that we are traveling with Greta on this journey through the layers of New York City and through the layers of herself.
The Impossible Lives of Greta Wells is also a love-letter to a life worth living and to the fabulous city of New York. I very often thought of Michael Cunningham's opening sections of, The Hours: "It's the city's crush and heave that move you; its intricacy; its endless life … you find it impossible not to believe that it has always been a city; that if you dug beneath it you would find the ruins of another, older city, and then another and another." Greta believes in the many lives of New York City, as should you.
Leah Umansky This is now your second book that plays with time (the first being one of my favorites, Max Tivoli). Where do you think your fascination with time stems from?
Andrew Sean Greer It's a good question, because I've often been asked about a fascination with "history," which isn't true. My fascination is, as you say, with time. I am the kind of person who can barely stand still as I'm so anxious to fill every minute with something memorable; I am driven by a fear of minutes passing through my fingers. And yet, as a novelist sitting still is precisely what is called for. Luckily, writing is one of the few things in life that feeds on the passage of time and replaces the missing hours with pages, stories, ideas. I think Max Tivoli was my way of dealing with the disappearance of my youth, a time in which I hardly ever felt young. And this book is dealing with middle age and the lives one did not choose to live. The magical elements of both are just devices for me to get to the questions that haunt me.
LU I loved Greta's thought about eras: "What difference could it make, the era in which we are born?" It's such an important question for Greta, throughout the book and even for the reader. We all have had moments where we imagine that our lives would be better in a different time.
ASG This was the thought experiment of the book and a test I put myself to often as I walked around my life: Am I really so specific a person that I would be the same in every era? Or would I march with the times? Would I be ashamed to see myself in 1964 in a suit and tie? We all like to think we wouldn't take part in very stupid parts of history, but somebody voted for Nixon! It probably would have been you. Eight years ago gay marriage turned the election to George Bush. In 2012 it helped turn it the other way. Those were basically the same people voting—and they probably have ideas about why their opinion changed—but really it was just the era that changed. They went with it. Very few of us are so indomitable that we stand outside of our moment in time. But Greta's Aunt Ruth is definitely one of them!
LU You are very skilled at writing about internal conflicts. This is truly evident in your book, Story of a Marriage, but also here in ILWG. With this said, I'm interested in inquiring about the love lives of Greta Wells. Why did you choose to introduce Leo into the story? Why give Greta a young beau? I rooted for Leo during so much of this novel and then slowly I felt my heart move towards a version of Nathan. Is there a man in Greta's life that you specifically want your reader to root for? Who would you say that you are "rooting" for?
ASG I am delighted to hear that you changed the man you were rooting for! I wanted the reader to be torn about how they wanted her heart to go, and I thought a young lover might be a very attractive (and flattering) temptation for a woman who had been left for a younger woman. But then other versions of Nathan appear, some better, some worse. By the end, I want the reader to feel unsure about where they want her to end up, with whom, in what circumstances. That is, after all, what turns the pages … and couldn't she have been happy in a number of circumstances? Isn't that the awful—and beautiful—realization of life? That you didn't end up with the best version? But, one hopes, you ended up with one of the best versions.
LU As a poet, I tend to be drawn to writers who are drawn to language. Do you read poetry? I always find your writing to be very lyrical, sometimes skillfully fragmented, and moving.
ASG I read poetry all the time and find poets the best inspiration for my writing—they are able to invent new narrative strategies in a just a few lines! I can pick up Richard Hugo ("Say your life broke down, the last good kiss you had was years ago") and think, Oh! I could start a paragraph with "Say your … " Poetic inventions are my addiction. Everything from Hopkins to Stevens to Dickman. I have a friend Daniel who takes me to City Lights and I sit in a chair while he piles poetry on my lap. What wonderful friends I have!
LU I enjoy the way the book functions on several levels: one being a multifaceted love story, two being a story of depression, three being a story about family, and four being a story about history, and most importantly gay rights. I can't speak for all readers, but I really felt for Felix. It broke my heart to see him struggle in so many of Greta's worlds.
ASG I am often asked what period of history I would like to live in, and I say, "Oh, the turn of the previous century! Except I wouldn't want to be me." And in a way that is where the character of Felix came from—imagining myself being not quite strong enough to battle against the mores of an era. Many were able to—but you had to be rich, white, male, and made of tougher stuff than I. I certainly don't think gay, white men had it harder than anyone. But in terms of love? Pretty rough. And my god, isn't love rough enough? I will say the scene of Felix in Bloomingdales was my favorite one to write. And the scene of him suffering in bed was the hardest.
LU What was it like researching in the NYPL? Was it everything you thought it would be? What did you expect? What would you want to share with your readers about that experience? It is one writers often dream of.
ASG As for the NYPL, it was a dream come true—not only to live in the bowels of the Library (and nap there!) but to be part of community of Scholars, to be seen that way. A heady feeling. The best part was the surprise of places like the Map Department, where Alice Hudson would bring out two maps and show how an island in one was missing in the second. What happened? Germans blew it up! In Hudson Bay! And the Rare Books Room, where I closed my eyes and they stroked my face with a cat's paw … Charles Dickens's cat's paw made into a letter opener! A joy. My own advice I was given was to research and sit on it before writing—not to write a "researched book" but one that lived and breathed and therefore could leave out almost everything I'd read. I do hope I've done that!
LU The Impossible Lives of Greta Wells empowers the reader. It left me feeling a sense of joy. I felt that I was capable of so much more than I might think I am. This could be because of Greta's endearing spirit. She says, "We are so much more than we assume." What do you think Greta means, and what is your own view of this?
ASG I am stunned and delighted that you felt empowered! It was my stated purpose, in beginning this novel, to write a book of joy. I think, by my nature as a writer, it is also terribly sad. But I wanted to tell a story that enlarged our sense of ourselves, even in imagining other ways our lives could have gone, without regret that we are not the people leading those lives. The idea that someone, another us, is leading them is—though fantastical—something of a relief. It allows us to commit to the lives we have. Or else—who knows?—overturn them and start all over again! And I think the line that stays with me, from the very end (and this gives nothing away) is when Greta is musing about why we go on when we are surely unable to achieve the great things we imagine and cannot lead every life we picture. "To see the shape of life," she answers herself. That is apparently my answer to myself when I started this book.
LU I have to ask a more personal question [which will make sense to those who have read the book] because I feel that Felix and Greta would love to ask you this, "Is this the man you always dreamt of being?"
ASG How dare you! What a terrible question to ask someone!
(When I was a little boy, I only dreamed of living in a big house with my twin brother Mike and my friend Eve—and I do!)
Andrew Sean Greer's new novel, The Impossible Lives of Greta Wells is out June 25, from Ecco Press.
Leah Umansky is a writer who also hosts and curates the COUPLET reading series. Her first book of poems, Domestic Uncertainties, is out now from BlazeVOX [books]. Read more at iammyownheroine.com