Looking Back: BOMB on the Past Decade in Literature
With contributions from Ottessa Moshfegh, Carl Phillips, Lidia Yuknavitch, Kali Fajardo-Anstine, and more.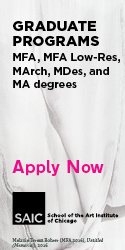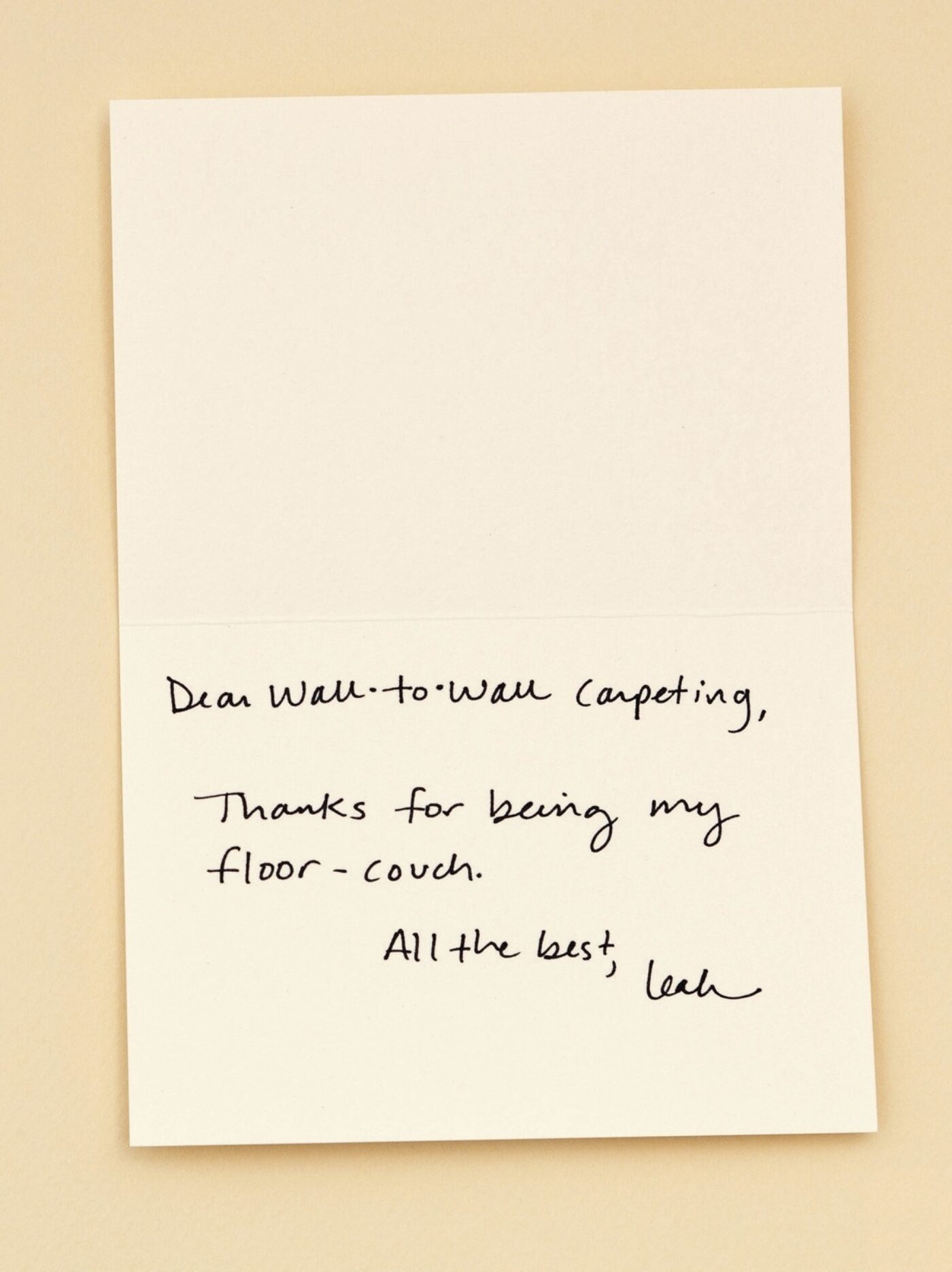 Ottessa Moshfegh
At twenty-eight, I wrote in relative obscurity, both from the public and from my own judgment. I didn't really understand what I wrote except as an expression of the spirit within me. I felt so full of joy and curiosity when I was writing; I felt free. No cruel intelligence was forcing my hand into coherency. What often resulted were prose poems and fragmented stories, such as the piece that follows, which I unearthed last week, ten years later.
"Let Me See Your Face"
I'd been trying out a belief in prophecy—paying mind to what people said was true, biding everyone's warnings. On the fifth of July, a woman at work—her name was impossible to pronounce—brought in a homemade meal and insisted—pushing us up out of our chairs with a light hand on our shoulders—that we sit in the conference room and eat—she said this—as a family. She spoke about the crushing realities of war, the guilt in survival, the meaning of success, and explained that in her country there was only one way to heal. She didn't say exactly what that way was, but I knew it had something to do with the food we were eating.
"Independence is a responsibility. You need energy to fight for it," she said. "Now eat."
We forked up her dumplings, her smooth boiled ham. On the walk home, I drew a wrinkly gash in the back of my left hand with my keys. I stopped to watch kids shooting basketball under some old yellow lamplight. I cried, believing I would soon be under siege.
A few days later a pamphlet was left in the lobby of my building. It warned against the high success rate of senior suicide. The picture on the front fold was of an old man, eyes perturbed, distinguished and trapped. I took the pamphlet to bed with me and read every word. One of several key points made in the literature was that none of us should allow the elderly access to firearms. Under no circumstance, even if they're begging, pleading, offering you money, all they have to give, do not give them any guns.
I got out a pen and paper and wrote my note. After a few false starts I reread the pamphlet and started again like this:
One day, someone told God, "Let me see your face."
All this time, my bedspread had been dissecting itself into shifting gray and blue squares. When I reached my hand out, the cloth turned into a body of water—waves and eddies frothing and sweeping up and away. It was like every unnamed fear of mine was churning up in this ocean. I just stood there in the craggy rock of my body and watched the water. It was like looking in on a party I was not invited to. A seagull landed on my shoulder and dove back down again. When I jumped in, my own hand grabbed me and pulled me out.
Ottessa Moshfegh was interviewed by Benjamin Nugent for BOMB.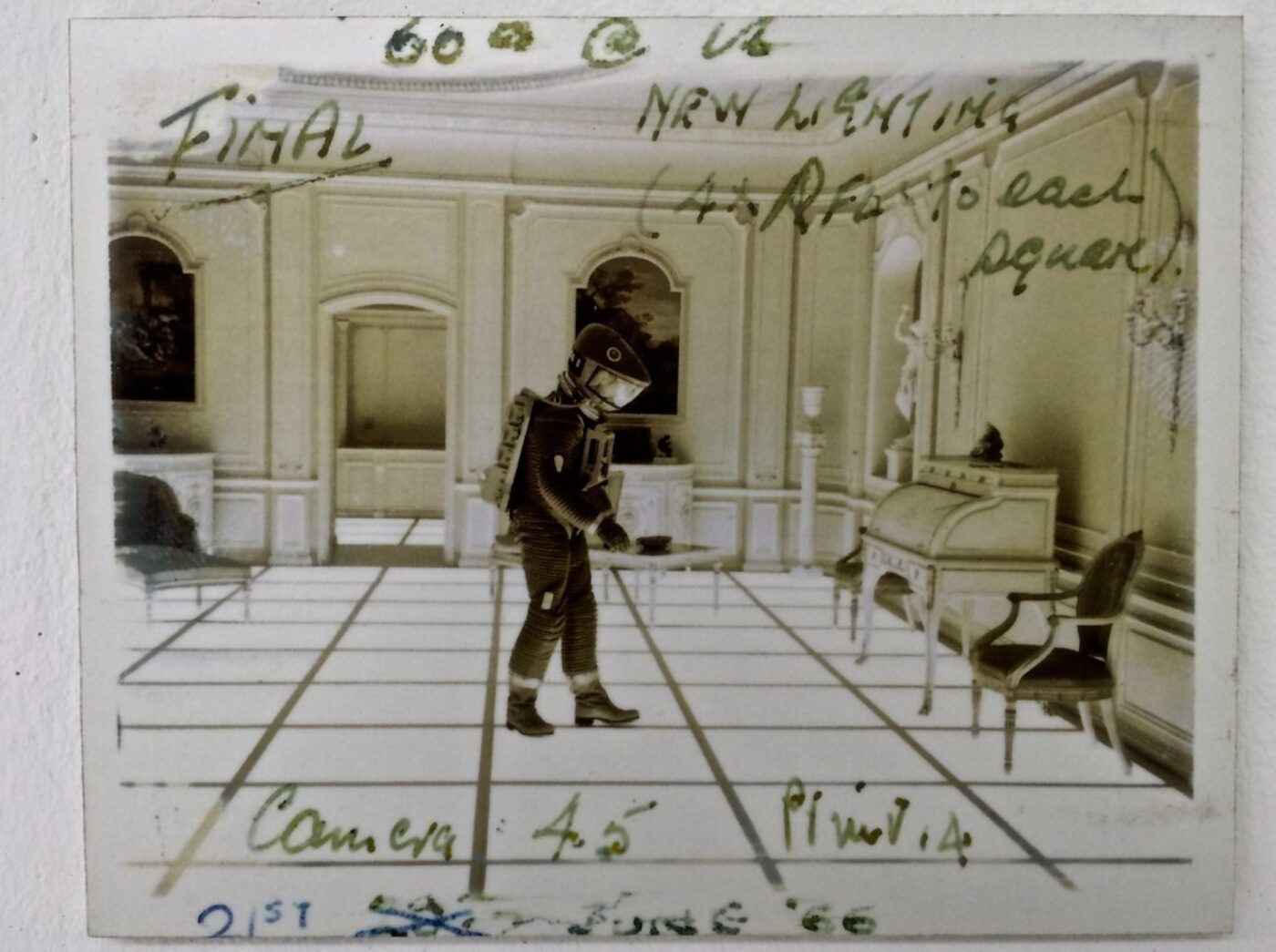 Lincoln Michel
Over the course of the decade, the wall between "genre" and "literary" fiction—already damaged by the "genre-bending" authors of the aughts—finally crumbled. Ghosts, goblins, and distant galaxies have flooded into the realm of literary fiction. Some high school English teachers may tut-tut, yet the (space)ship has sailed. Today, genre-infused books regularly compete for literary awards and best-of lists (e.g., The Underground Railroad, Her Body and Other Parties, Station Eleven, etc.) and young writers are increasingly genre omnivorous in their reading and writing. I like this term, "genre omnivore," better than "genre-bending." Bending implies distorting forms, twisting them into new shapes. I'm more interested in writers who fully embrace different genres, applying their most serious craft to each. The idea that one couldn't do this feels somewhat unique to books (few argue that, say, Stanley Kubrick was "not cinema" for making The Shining and 2001), and, as the decade ends, I'm excited to see writers increasingly free to work in whatever genres and forms interest them. Omnivore implies wanting to try it all. I want that. To write a science fiction novel, a horror novel, a noir, and an epic fantasy. Why not? Why can't we have it all, in literature if nowhere else?
Lincoln Michel and Alexandra Kleeman interviewed each other for BOMB.
Courtney Maum
There is a stellar scene in season five of Broad City in which Ilana and Lincoln go out to dinner and do a performance review of their relationship. Which of their needs have been met and which have been neglected? Can Ilana get a hall pass to make out with some new bodies in the coming year? This scene was hysterical of course, but it also manifested a truth that we don't like to acknowledge: people yearn to be checked in with. I've always been a fan of the year-end performance review for this very reason: I like sitting down with someone who has worked with me in a professional capacity to discuss what I have done well and … less well.
Such check-ins give me insight into my successes and failures, and help me set new goals. But once I left my corporate job at an advertising agency for a self-employed roller-coaster ride in book writing, these reviews came to an end. How I mourn them! If there is one thing I want for the new year, it's for publishers to realize that authors are still tender, creative, yearning human beings once their books are out; check in with them, dear publishers! Three months after publication, ask your authors how they're doing. What do they think went well? What could have gone better? Weigh in—gently—with your thoughts. Debrief your published authors, lest they decide to go off and make out with someone else.
Courtney Maum was interviewed by Katharine Coldiron for BOMB.

Carl Phillips
Unlikely, perhaps, but the cultural event that has most changed my life in the past decade is the SCRUFF app, which launched in 2010. I learned about personal branding (ugh). Also, that being over thirty-seven means you're past being sexually "hot," for many guys. But also, that while it seemed to mostly get used as a hookup site, there were plenty of guys who just wanted to talk on SCRUFF. I had read that there's a dramatic increase in loneliness among people under about thirty-five (another cultural shift), and indeed that seemed to be the case. When sex is at least believed to be off the table (since it did sometimes lead to that, anyway—fussiness about age isn't that tough a match for sexual urgency, after all), it's amazing how much more depth guys can have. Who knew? One of the best conversations, sustained over four months, was with a guy I had zero interest in, in terms of sex or dating, because he was thirty-two—a child! (Yeah, so I had my own assumptions.) He convinced me to go to dinner one night, and we talked until the place shut down. Reader, I've not left his side since.
Carl Phillips was interviewed by Nick Flynn for BOMB.
Sarah Blakley-Cartwright
The past decade has seen the female narrator assert identities that defy conventional notions of resolution. This woman is at home in Elena Ferrante's cramped Naples; in Jenny Offill's perimeter-drawn Brooklyn apartment; in Mariana Dimópulos's Patagonian berry farm; in Hiromi Kawakami's sake bars; in Dorthe Nors's Jutlandic farm country; in Yiyun Li's locus of language, "a world made up by words and words only"; in Carmen Maria Machado's isolated lakesides and parking lots; in Ottessa Moshfegh's blind-drawn bedrooms.
This woman has been written into being during a century that, day by day, feels less certain, more pending and unresolved. She is alone but not lonely, solitary but not sorrowful. She is disarming and searching, a methodical witness, not offering insights so much as recording impressions, fragmentary evocations with no template. In my own fiction writing, the female narrator has become less penetrable, more associative, making splintered, electric connections; her mind and its implicit particularities are pattern enough.
Sarah Blakley-Cartwright interviewed Mariana Dimópulos for BOMB.
Lidia Yuknavitch
Heartsplit. All the lifedeath smooshed together with a speed I don't remember. Is it my age or my body, your body, the body of the earth and all meanings collapsing and reinventing with a screamsong that won't shut up? A pulse promise of new bodies, voices, stories shattering and dispersing the center. These rooms where a writer sits down and words come, and next to her someone who has never dared shivers with maybe.
Next to that writer, a published one; and next to her, someone whose body has gone inside-out; and next to them, someone just released from rehab or incarceration or maybe just released; and next to her, a poet busy saving us. They write about death, about desire, about the planet. About war, about fear, about borders, and nations and vomit and rage. They write about broken hearts or bodies, about dreams and ghosts, about grief and dogs. About power, about poverty, about what has been taken from them, about wanting to give up or bite something open. They write about fathers, mothers, children, marriages, divorces, also genders and sexualities and bees.
Who is to say this is not a storyletting?
Lidia Yuknavitch was interviewed by Porochista Khakpour for BOMB.
Aimee Herman
In this decade I have written two books of poetry and a novel, more love notes than I can count, a couple of suicide notes that shelved themselves between my thighs and against my hips, half a recipe, some songs, and a cut-up of rejection notes. I've taught the most incredible, heart-warming students in the Bronx, and I have stopped to listen more. I pasted this prompt and started to respond, but with each letter and attempted sentence I was trying to write, my tongue grew dry and any sort of dictionary inside of me grew blank. Lately, I don't know what my relationship to writing is because I am not doing it. To me, writing is always like walking up a flight of stairs with giant gaps in between. I lose my breath, my limbs start to shake, I worry I am going to fall and awaken in a chalk outline of my mistakes.
For me, writing is quiet and lonely, but can sometimes make me feel like I have found a new room inside myself, shelter, a delicious warm meal, my favorite song that I hadn't heard in years and forgot the title of. For me, writing is sometimes just a sentence. Or three lines of a poem. Or a feeling. I want to be Kathy Acker, pierce my page with screams and maps. I want to be Lidia Yuknavitch, butterfly-stroke across the page and create room to misfit my fear and hesitations. I've still got to find who I am, what I want to be. But for now, I crawl. I take a lot of naps. I cry. I gather all the STOP signs stopping me from being. And I read. I read the writers who made me want to write in the first place.
Aimee Herman was interviewed by Christina Quintana (CQ) for BOMB.
Kali Fajardo-Anstine
This was the year my dreams came true. But the thing about dreams is they're shadowy, often illogical, sometimes vivid but more often vague. I published my first short story, "Remedies," in 2010 in Bellevue Literary Review. One of my five sisters took a photo of me. I am on a patio in downtown Denver drinking tequila and holding my story proudly like a young mother, my babyface still intact. I wouldn't have another publication for several years. This was the beginning of a long journey of self-discovery and healing, a journey to reject self-destruction. When I found out that Sabrina & Corina had been named a Finalist for the National Book Award, I wanted to tell my ancestors, and I wished my younger self could have seen this coming.
I spent much of this decade hearing "no." No from editors, journals, MFA programs, fellowships. I was told countless times that short story collections don't sell, that mixed Chicana characters and stories like mine weren't viable in the market. Toward the end of this decade, however, I also began to hear "yes." Yes, from the right editor, the right agent, the right publishing house. I saw a rise in the short story form. I saw publishing make steps toward inclusivity, I saw my first book be born into the world, a world where readers were waiting for me. I wish I could take away some of my earlier sadness and embrace my younger self, letting her know that it would be okay. But since I can't do that, I look forward to embracing the next generation of writers of color. I don't know if it will all be okay, but I hope together we can make this place a little more inclusive, a little more willing to take a chance on often overlooked stories.
Kali Fajardo-Anstine and Tommy Pico interviewed each other for BOMB.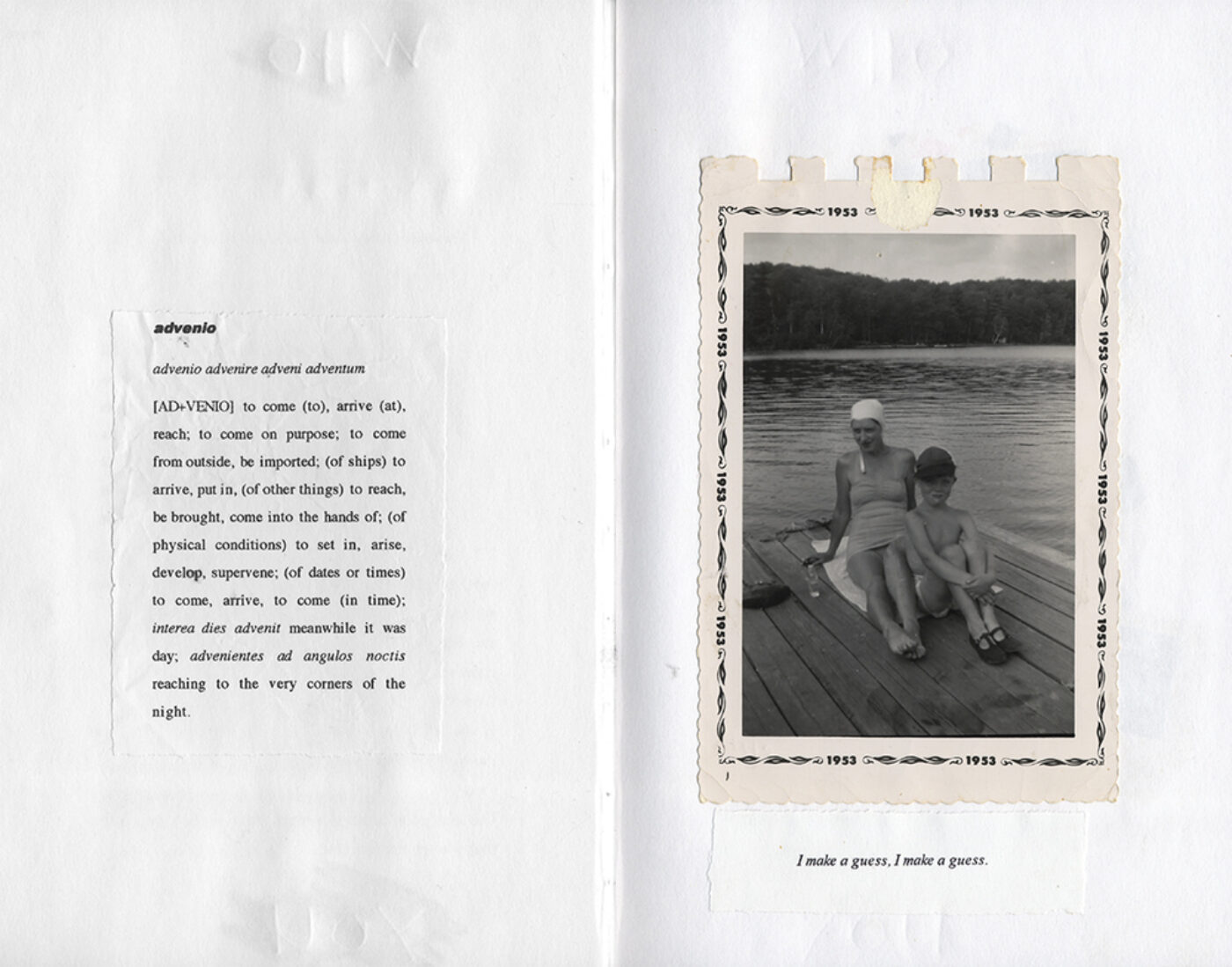 Emmalea Russo

In the early 2010s, I often dreamt that I was driving into a forest fire, transfixed-terrified by flames' voracity. The decade opened in California. Then: Pennsylvania, Louisiana, Massachusetts, New York, New Jersey. I began the decade with Anne Carson's Nox, which gave me the bodily relief of a very heavy book written by a woman after years of being instructed to read big books by dudes. Within its clamshell box lies one long page of unwieldy accordion-folded narrative of nox (night), loss, and remembrance. It's the tenor of my decade, and guards the haunted entrance, splayed like a paper carpet, noctilucent and freaky. I let Nox unfurl along a set of railroad tracks in Baton Rouge, because there was room—something to do with being able to know the guts of an art through its container.
Then: Hélène Cixous, French symbolists, everything Ugly Duckling Presse made, Sarah Rose Etter, Terrance Hayes, Mary Reufle—seismic shifts of the 2010s making poetry a necessary medicine. Recently, I read Malina by Ingeborg Bachmann on a flight during a California wildfire. I spent the last few years writing a book that contains within it the feeling of my decade's beginning, and so time is a circle, and we're all psychopomps moving between worlds. Poets most of all. The 2010s feel like those opening lines of Daphne du Maurier's (who saw a major 2010s revival) Rebecca: "Last night I dreamt I went to Manderley again."
Emmalea Russo was interviewed by Ariel Yelen for BOMB.
Rion Amilcar Scott
I went to add Eduardo Galeano's Mirrors to a best-of-the-decade list I was creating, only to find out it came out in 2008, but I discovered it in late 2009 when it was translated into English, and it was in 2010 (and beyond) that it taught me to write tiny narratives with the resonance of epics. At the time, my stories were long and unwieldy, and I had just started getting into flash fiction that was published in online literary journals. Mirrors and flash fiction—which evolved significantly over the decade in online spots such as Wigleaf and SmokeLong—are two things that allowed me to figure out how to write as myself.
Rion Amilcar Scott was interviewed by Lincoln Michel for BOMB.
Amanda Lee Koe
These are fragments from my Notes app, scraps of half-formed feelings in no particular order, almost all of which I don't recall writing over the past decade:
suddenly today i missed having milk teeth

work that doesn't anticipate anything

if you need to hide, consider doing so in inanimate objects

HOUSE OR JUNGLE

emotional punctuation

trying not to cry on bus wish i had headphones

"我看着别人拿着菜刀对着老公,就觉得这样是还有感情。"

a girl ago

her humanity rather than her magic

I know this place was not made for me, but i'm never going to apologize for being here

"when she told me about chasing her husband around the house with a vegetable knife, all i could think of was: there's still love in that."
Amanda Lee Koe was interviewed by Leah Dworkin for BOMB.
Leah Dieterich
In 2011, I published a collection of handwritten thank-you notes addressed to the objects of my gratitude. I wanted my next project to have more of a conventional narrative but didn't know how to sustain a story for more than a page or a paragraph. I found my answer in prose written by poets—in the work of Garth Greenwell, Ben Lerner, Maggie Nelson, and Sarah Manguso among others. In hindsight, their books were also the antidote to my growing social media addiction—to the flighty, ungrounded feeling it gives me. These slim volumes of lyrical prose from very smart people (many of whom, now that I think about it, are not on social media) grounded me. I read them quickly and returned to them again and again. They provided the kind of repetition that nurtured my creativity. They did not deplete or dull or worry me like the repetitive action of jabbing at the glass on my phone's screen. These little books, often no bigger than a tablet, opened me as I opened them.
Leah Dieterich and Meg Whiteford interviewed each other for BOMB.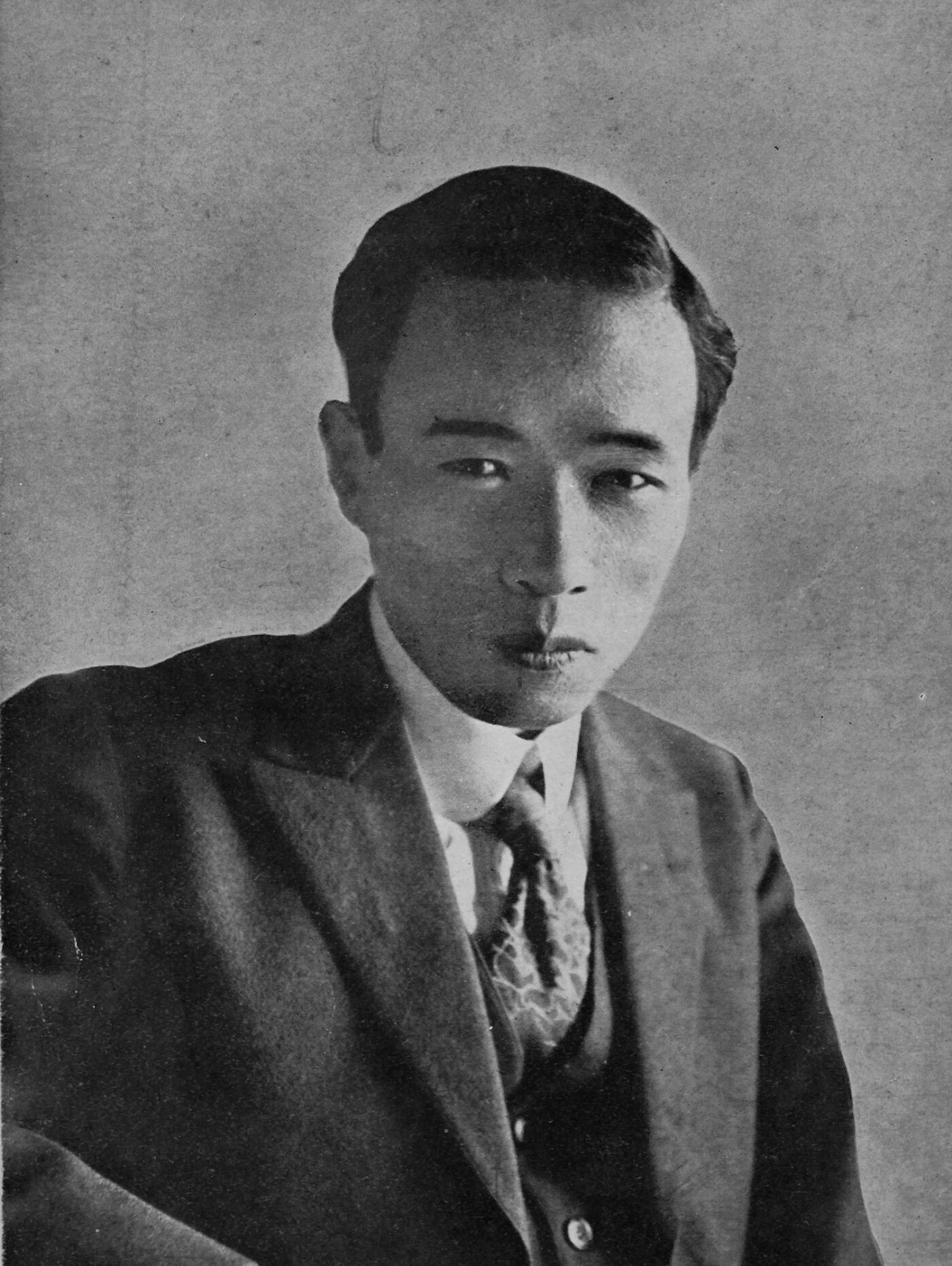 Kate Zambreno
A decade ago Danielle Dutton and Martin Riker began their Dorothy publishing project, putting out two books by mostly contemporary women writers each fall, a list that has become its own canon, challenging and upending the potentialities of fiction in this current landscape. The books are exquisite—exquisitely designed by Dutton herself—strange experiments of writing and thinking, a new écriture that Dutton has called "near-fiction" that also has as its progenitors New Narrative, European autofiction, the Japanese "I" novel, and other traditions of the American short story as it connects with the avant-garde (as well as Dutton's own kaleidoscopic, intellectually rigorous, language-based novels and stories). Rumor is that the press began in order to publish Renee Gladman's speculative and philosophical Ravickian series, beginning with the yellow-inflected Event Factory and hopefully continuing on.
Dorothy riskily published the stories and novels of (this is an abbreviated list) Amina Cain, Suzanne Scanlon, Azareen Van der Vliet Oloomi, Joanna Walsh, Sabrina Orah Mark, and Nell Zink, all writers' writers, prose stylists the writers I admire want to read and emulate. The project reads as its own work of literature—certain to be remembered alongside the Serpent's Tail High Risk Books, Semiotext(e)'s original Native Agents series, Eugene and Maria Jolas's transition, and Keith and Rosmarie Waldrop's Burning Deck Press. To complete this circle, this fall Dorothy reissued Waldrop's poetic first novel, The Hanky of Pippin's Daughter, and a translated collection of Marguerite Duras's nonfiction, including her deliciously bonkers first-person serial experiment "Summer 80." Dorothy's commitment to translations highlights a tradition that includes Nathalie Léger's extraordinary meditation on the filmmaker-actress Barbara Loden, Cristina Rivera Garza's The Taiga Syndrome, and Leonora Carrington's collected stories.
Kate Zambreno and S. D. Chrostowska interviewed each other for BOMB.
Sally Wen Mao
This decade, I never stayed in a place for very long, and the rootlessness inspired both wonder and sorrow in me, thus impacting me as a writer. Here are some of the places I've documented where I wrote or visited or lived:
Ithaca: the haunted house on Stewart Avenue, where I had mad delusions of a spartan Walden-esque writer existence.
Ithaca: the tiny one-bedroom apartment on Linn Street, where I wrote most of Mad Honey Symposium. Once Ocean Vuong came to visit, and we stayed up late talking about poems, and our lives, drinking tea.
Brooklyn: the Bed-Stuy apartment on Quincy Street, where I slept on a red sofa bed.
Ithaca: the poet's room at Saltonstall, where I began my second book, Oculus.
Brooklyn: the Ocean Hill apartment on Chauncey Street, where I wrote most of Oculus.
Singapore: the faculty apartment in the dormitory building at NUS, Cinnamon Hall, where I wrote many poems I would later throw away, where I hosted poet Cathy Linh Che, and where we read together at the Singapore Arts House.
Langley: the Meadow House at Hedgebrook, where I found the notes of Ruth Ozeki and Gloria Steinem, and started a novel I would later discard.
Brooklyn: the Prospect Lefferts Gardens apartment on Parkside Avenue, where I housed many poets and hung out on the fire escape.
New York: the New York Public Library on 42nd Street, where I wrote in my office at the Cullman Center, and sometimes when the library was closed to the public, I would sneak up to the Rose Reading Room and dance.
Washington, DC: the Lenthall House on the campus of George Washington University, where I would make myself breakfast and then protest because the White House was a ten-minute walk away.
Shanghai: the Swatch Art Peace Hotel on the Bund, where I met many artists and filmmakers and wandered around the Bund in the mornings and evenings when it was all lit up, the crowds streaming on next to the Huangpu River like something magical.
Redwing: the Anderson Center at Red Wing, Minnesota, where I climbed into a water tower and wrote four new drafts.
Marfa: the Lannan House on Washington and Plateau, where I drove to an observatory, and then Big Bend, and then a river where I swam like a true Piscean poet.
Sally Wen Mao was interviewed by Anne Anlin Cheng for BOMB.
Vi Khi Nao
For the last decade or so, each time I fly into Sin City to recuperate after an intense book tour, my mother is convinced that she must take me to a strip club. It will be so much fun and it will get you out of the house, she imparts. Strip clubs, like bars, are emotionally un-sustaining and quite frankly boring. All the booze and glitter hypnotize me into a deep sleep. But my mother, who will be sixty years old next year, is excited about the nightlife. She likes to dress in black stilettos with a red halter and halts anyone who dares to glance inconspicuously at her. Beneath her glamorous exterior she also wears a sexy, summery bikini. My mother, the straightest woman I know, loves to watch women dance on the pole and catwalk on bars while tossing their long, sexy, athletic form across the room. I think she loves it because she wants to dance too. When she runs out of ways to convince me to go with her, she and her dry-cleaning client (who is a pimp) tag team me about it. Unsuccessfully.
After a decade of trying, my mother's wish unexpectedly came true. While my sister and her husband were visiting from Iowa, we were all driving home from a long day of shopping when my mother saw a Blue Diamond Road sign and told us there was an awesome strip club in the vicinity. After a brief coaxing, my sister (being the ideal dutiful daughter that she is) switched lanes and soon we were dumped in front of the inevitable. My mother was egregiously excited because finally I was forced to abandon my writing and books for one evening. I have never seen my mother so happy. Her eyes sparkled when the stripper told my presenescent mother that she could caress her pointy boobs. When she guided my mother's hand, my mother grasped in awe and amazement like she discovered for the first time the insta-pot of sultriness. Whenever my mother goes to a club without me, I finish writing a book or start a new one. I like to pay tribute to my mother for all the glamour that exists in my writing. Also for indirectly teaching me the art of grit; she shapes and defines the entire discourse of my writing life. The strippers were very boring (because as Roland Barthes so candidly and shrewdly observes: they hide their vulnerability, their true self, behind the garment of sexiness), but watching my mother in pure excitement was not.
Vi Khi Nao's short story, "The Bald Sparrow," was published in BOMB's First Proof section.