Looking Back on 2014
Selections by Ben Lerner, Jen Rosenblit, and Stanley Whitney.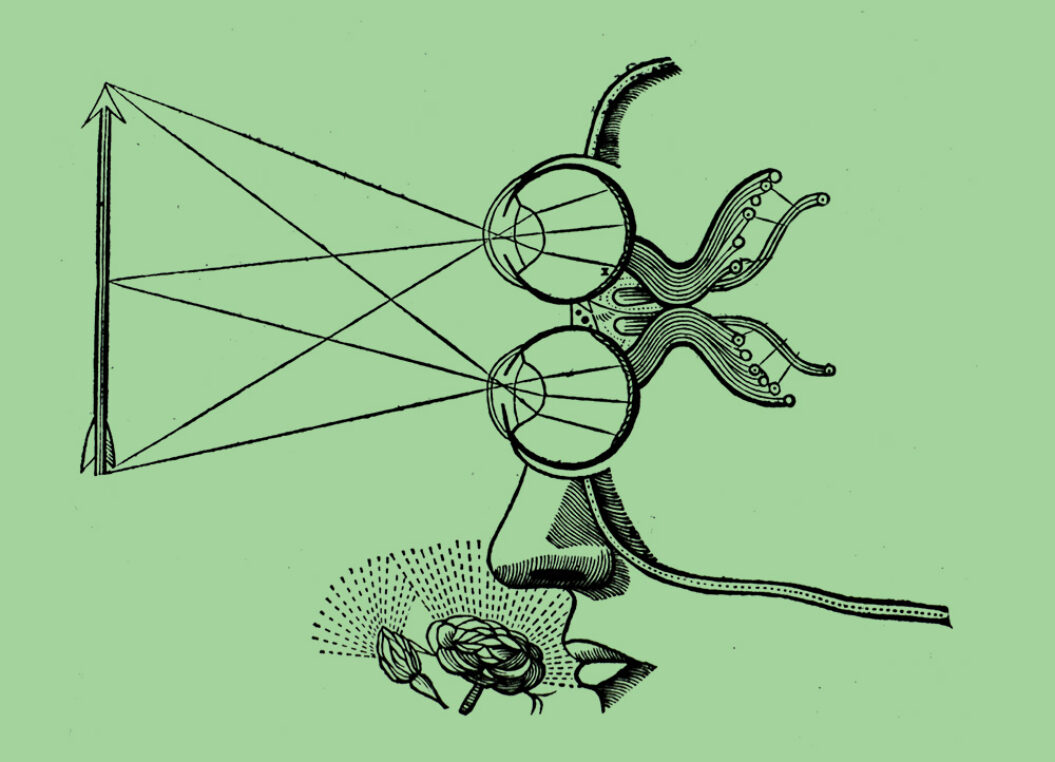 As 2014 comes to a close, BOMB's contributors have a look back and report on a few highlights from their own reading, listening, and viewing experiences—books, albums, exhibitions, plays, performances, concerts, lectures, places, objects, really anything striking encountered over the course of the last eleven months or so. This is the first of several installments.
Ben Lerner
Author
The bright side of the so-called "death of the book"—that is, the death of the book as a mass commodity—is that it refocuses our attention on the book as a specific medium. Susan Howe's Spontaneous Particulars (New Directions / Christine Burgin) is a gorgeously made tour of some of the archival manuscripts that have spoken to and through Howe. It's a beautiful object and object lesson in how archives are wilds, not resting places. (Published October 14, 2014)


The Song Cave is becoming one of my favorite poetry publishers—everything they do is worth reading. Jane Gregory's My Enemies is the book I keep immediately at hand (it came out in 2013, but I was late). I'm particularly fond of those poems entitled "Book I Will Not Write"—poems that say what they say cannot be said, that gesture towards possible Gregory books in parallel worlds. (Published May 1, 2013)


I thought Steffani Jemison's video Personal at the "Crossing Brooklyn" show at the Brooklyn Museum was beautiful and haunting, and I haven't seen it mentioned in the justifiably mixed press the show as a whole has received. It involves, among other things, a combination of forward and reverse motion—sometimes the video is running backwards, other times the participants are walking backwards—so that it is often hard to tell which way time is flowing. When a large man mills about an unfinished mural of Obama and Mandela, for example, there are periods where it's difficult to determine if time passes or slips back. The effect invalidates the notion of "racial progress" that these icons are intended to suggest while also making us aware of the distinct orders of temporality in the frame—mural time, video time, historical time. The poignancy of the video is invariably amplified by the fact that the police are murdering people of color right now with a frequency and impunity that calls into question any smugly progressive racial narrative. Jemison's work is open enough to allow a wide range of responses, but it seems worth noting that I couldn't help but see the man in front of the mural as another potential Eric Garner. (Exhibition runs October 3, 2014 - January 4, 2015)


I've been reading Peter Gizzi's selected poems, In Defense of Nothing, since it came out last March. I hear Stevens in the title—the "nothing that is not there and the nothing that is." And Cage: "I have nothing to say and I'm saying it and that is poetry." Gizzi's beautiful poems defend a territory of feeling from any program and its pieties. His songs are no thing and won't be instrumentalized. Although the speakers of these poems are often posthumous, the work is utterly alive. And will remain so. (Wesleyan University Press, March 3, 2014)
Jen Rosenblit
Dancer
Simone Aughterlony, performance, "After Life" (HAU3, Hebbel am Ufer, Berlin, September 28-29, 2013 and October 1-2, 2013)
Never have I watched a whole show with my mouth dropped open. Simone, dressed in a full skeleton suit, maneuvers in and around a pink room with walls that come down as we see the technician deconstruct the set. Nic Lloyd, for one single moment, squirms out from under a ghost sheet and the body is revealed. I still don't know why this show is stuck in my eyes a year later. I think I felt like I knew something about these bodies, like there was a flagging or coding that was directed at me, a stranger in a foreign city.


Liz Santoro, performance, "Relative Collider" (The Chocolate Factory, NYC, May 14–17, 2014)
Liz's work is precise and bizarre, patterning that transcends beyond figuring out the puzzle. This particular work was relentless and subtle, with four performing bodies delivering intensity while letting us steep in their labor.


Heather Love, guest speaker, part of "Failing to Levitate" (Elizabeth Foundation for the Arts, NYC, June 6–July 3, 2014, curated by Kerry Downey and Natasha Marie Llorens)
Heather spoke toward the dystopia of coming together, the problematic shared space of joining and being in harmony with others. She addressed the desire to be together and the historical context in which queer bodies still can't locate access to this communal utopic gathering.


Ivo Dimchev, performance, "I-Cure" (Queer New York Arts Festival, Abrons Arts Center, September 19, 2014)
We were asked what we needed to cure that night—organs, lovers, systemic political issues. We were told to hold onto the red circle on a tiny card handed out to us throughout the show. Sometimes we were told to squeeze it harder. This was my first live viewing of Ivo's work. Brilliance. I held onto that red circle like Ivo was my cult leader, my shaman, my mother, the high priestess revealing a darkness.
Stanley Whitney
Painter
Paolo Veronese at the Palazzo della Gran Guardia (Verona, Italy, July-October 2014)
Veronese is a spectacular painter. I love his color and drawing. He really has such great weight and transitions.


Picasso & the Camera (Gagosian, October 28, 2014 – January 3, 2015) and Picasso & Jacqueline: The Evolution of Style (Pace, October 31, 2014 – January 10, 2015)
Great shows. I mean, it's Picasso.


David Van Reybrouck's Congo: The Epic History of a People (Ecco, March 25, 2014)
Present-day people of the Congo talking about their history, from colonial times to the present.


Alan Taylor's The Internal Enemy: Slavery and War in Virginia, 1772-1832 (W. W. Norton & Company, September 9, 2013)
This author did some incredible research.


Leonardo Padura's The Man Who Loved Dogs (Farrar, Straus and Giroux, January 28, 2014)
Wonderful historical detective novel by a Cuban author who ingeniously weaves together a complex narrative about the assassination of Leon Trotsky.