Looking Back on 2014 #6
Selections by Mónica de la Torre, Matias Piñeiro, Hannah Holden, Sabine Russ, and Lisa Robertson.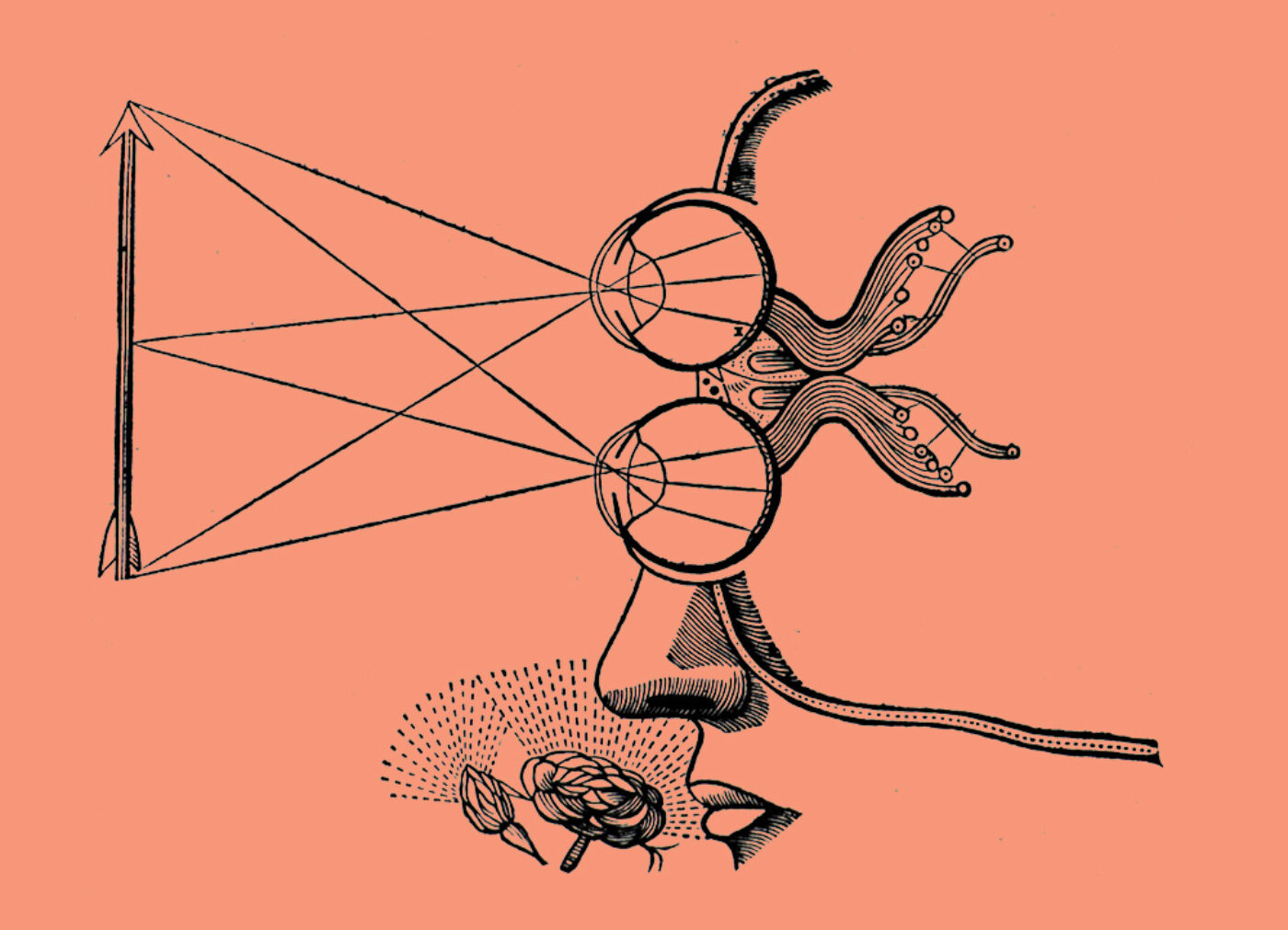 As 2014 comes to a close, BOMB's contributors have a look back and report on a few highlights from their own reading, listening, and viewing experiences—books, albums, exhibitions, plays, performances, concerts, lectures, places, objects, really anything striking encountered over the course of the last eleven months or so. This is the sixth of several installments.
Mónica de la Torre
Senior Editor, BOMB
The restored Masters' Houses at the Bauhaus Dessau. Deemed architectural abominations by conservatives, they were built by Walter Gropius as faculty housing after the school relocated from Weimar to Dessau in 1925. Their asymmetry; flat roofs; and dazzlingly white, cantilevered geometrical shapes were not, of course, the real abomination. In them dwelled not only visionaries like Gropius (and his first wife, Alma Mahler), Kandinsky, Paul Klee, Joseph and Anni Albers, and László Moholy-Nagy, but a few years later, the top Nazi executives of Junkers. The leading German aircraft manufacturer had been taken over by the Nazis, which in turn then took over the school complex from 1933–45, until it was heavily damaged during an air raid. Mind-bogglingly, the most destructive of German bombers were built at the Dessau factory—at Bauhaus Dessau, that is. A few houses were bombed, including Gropius's. José Gutiérrez is one of the architects behind the restoration project; in keeping with his notion that "memory lives off blurriness and imprecision," the house's oversize windows—originally allowing for a dialogue between the houses' interiors and the surrounding woods—were covered by an opaque patina. If there's such a thing as the historical sublime, it is to be found at Bauhaus Dessau, where visible traces of history's palimpsests, its darkest nightmares and most impossible utopias, remain.
El material humano by Rodrigo Rey Rosa. A perfect read for these dark times, since it's told from the point of view of a writer trying to make sense out of Guatemala's not-so-distant past. The narrator, presumably Rey Rosa himself, investigates Guatemala's police archives, and offers readers direct transcriptions of his bizarre, macabre findings. He encounters many stumbling blocks, until he's ultimately denied access to the archives. It's an incisive, often darkly humorous view into old-school surveillance technologies and the intricacies of power relations between the fractured nation's ever clashing social groups.
Denise Dresser. A political analyst who's frequently on Mexican TV, and mainly on Carmen Aristegui's show. Aristegui is a Rachel Maddow of sorts, and Dresser's sobering analyses of the political scandals and atrocities currently plaguing Mexico invariably nail the real issues at stake. Sharp, quick, unwavering in her focus, she speaks not like a pretentious pundit but like an outraged, lucid, and clear-headed citizen pointing to the way forward. Can she run for president? (Said kiddingly.)
"Eileen Myles and Chris Kraus in Conversation" (October 30, NYU Steinhardt). With fierce intelligence and wit, and lots of life lived, the two engaged in a true exchange on art and writing, feminism, the '80s in NYC … I arrived a few minutes late and the room was packed, and so I had to stand. I wasn't able to take notes. If only I'd thought of recording their conversation! I was inspired for weeks.
Zoe Leonard's 100 North Neville Street (Chinati Foundation, Marfa, TX) The protagonists of this projection of everyday life in a tiny corner of a West Texan town—courtesy of a camera oscura—are antennas, buildings, and treetops pointing downward, to the ground, which look like a beach when the sky became an ocean. The real stars of this moving picture, though, are clouds (often shifting in slo-mo), and vehicles, whose speedy passage trip the senses: you see them going from east to west, or vice-versa, but hear them traveling in the opposite direction. Only on my second visit did I realize that my spatial experience of sound had never been reversed so disconcertingly. Was I in a chamber where my senses were getting a deep scrub, or in Plato's cave, confronting reality's illusions?
Matmos's Performance of Robert Ashley's Perfect Lives (December 9, ISSUE Project Room) Speaking of conversation, witnessing Matmos's uncannily beautiful rendition of a few episodes of Ashley's television-opera Perfect Lives—"The Park" and "The Backyard"—gave me the sense that they had somehow managed to get inside the head of the late composer, and were summoning his ghost into the room. Such seemed to be their understanding of his word choices, their delivery hitting on all the right notes (and there are lots and lots of them). Matmos's was almost a re-performance, given that, in the original, Ashley's unmistakable voice lifts the opera into the far reaches of the mind and the vernacular imagination. Their approach was perfectly reverential and irreverent at the same time, and made the work become perfectly alive.
Matias Piñeiro
Filmmaker
Dorothy Arzner retrospective at the San Sebastian Film Festival
"Art of the Real" series at Film Society Lincoln Center
Robert Gober's Slides of a Changing Painting at MoMA
Jean-Luc Godard's Adieu au language
Antoine de Baecque & Noël Herpe's Eric Rohmer Biography
"Screenwriters and the Blacklist: Before, During, and After" series at the Anthology Film Archives
"Tropical Uncanny: Latin American Tropes and Mythologies" film series by Cinema Tropical at the Guggenheim Museum
Jean Grémillion / Hou Hsiao Hsien / Kenji Mizoguchi retrospectives at the Museum of the Moving Image
Jon Jost's Last Chants for a Slow Dance (Dead End) at Light Industry
Hannah Holden
Web Editorial Intern, BOMB
An Army of Lovers by Juliana Spahr and David Buuck (City Light Books, September 2013)
A novel in five parts, An Army of Lovers opens with poets Koki and Demented Panda trying to write politically significant poetry in "a time and a culture where poetry had lost most if not all of its reasons for being." This collaboration fails, but the duo does succeed in conjuring a flood of raw sewage into the Bay Area borderland they haunt. Although the narrative is often absurdly comic and laced with insidery digs at poets and poetry culture, at its core An Army of Lovers is devastatingly sincere in its quest to reaffirm art making as an act of resistance against war, environmental destruction, and the other ills of our age.
Antonio Sanchez, Birdman original score (October 2014)
Antonio Sanchez's improvised percussive jazz score for Birdman adds verve to the technical triumph of director Alejandro González Iñárritu's prolonged tracking shots. As the Broadway theater where the bulk of the film's action takes place unfolds in surprising directions, so too does the score, which is intercut with fragments of classical music by Ravel, Rachmaninoff, Mahler, and Tchaikovsky. Atmospheric and urgent, Sanchez's score is as crucial to Birdman as are the performances of its stars.
Start Choppin' with Poetry, Internet radio broadcast (January 2013–December 2014)
Pratt Institute students Gabe Barva and Rachel Van Dyke co-host this college radio show, which pairs an hour of music with an hour of readings from up-and-coming young poets. The hosts and guests discuss topics ranging from contemporary writers' relationship to the book to the emotional fallout of drunkenly soliciting your parents' opinions about your poems via text. Each show is liveblogged in the guise of maintaining the anarchic Facebook presence of punk band-cum-meme Adrian Grody.
An Angel At My Table, directed by Jane Champion (1990)
By unfolding slowly, this biography of New Zealand author Janet Frame draws out the pathos of seemingly trivial humiliations, such as when Frame is caught in a childish lie by a Catholic schoolmarm, or later, when she secretly binges on a relative's prize chocolates only to have her transgression exposed by an errant wrapper. Meanwhile, the most dramatic episodes of Frame's life that could have easily become the stuff of melodrama—namely, the early death of a sister and a scheduled lobotomization cancelled at the final hour—are likewise made all the more palpable by Champion's directorial restraint. There is also much beauty here, whether it's the attention lavished on the film's rural landscape or the thrill of watching the timid and sensitive Frame come into her own as a writer and as a person. (Available from Criterion Collection.)
Sabine Russ
Managing Editor, BOMB
Daniel Kehlmann, F
Another one of his precariously stacked and unpredictable narratives, Kehlmann's new novel F evolves around forgers disguised as magicians, clerics, and artists. It's an addictive read, also thanks to a beautiful translation from the German by Carol Janeway.
John Jesurun, Chang in a Void Moon (St. Marks Church in the Bowery, March 2014)
I only saw Episode 60 of Jesurun's "living film serial" which has been ongoing since 1982. Touching knees with the first-row audience, a line of actors in a row of chairs (posing as an airplane cabin) verbally assail each other. The performance was outrageous, suspenseful, dense, philosophical, and too short.
Hildur Guðnadóttir at the Tectonic Festival (ISSUE Project Room, May 2014)
The Icelandic composer and cellist (Mum, Pan Sonic, Lost in Hildurness) always surprises with the raw and singular sounds she draws from her instrument, her own voice, software, and reverberations in space. Seeing her perform live is a treat not to miss.
Ruffneck Constructivists, curated by Kara Walker (ICA Philadelphia, through August 2014)
Involving multiple works by each of the eleven participating artists, this was a very memorable, physically unsettling, and emotionally haunting group exhibition around the themes of policing and surveillance, confinement, claustrophobia, violence, and resistance.
Lisa Robertson
Author
Parrot, Karl Larsson (Paraguay Press, 2010)
Swedish sculptor Karl Larsson wrote this book of poems in order to enter a critical conversation with Marcel Broodthaers, who had sardonically announced his own abandonment of poetry for art: "I too wondered if I could not sell something and succeed in life," read Broodthaers' invitation to his first gallery exhibition, in 1963. Yet Larsson has chosen to return to the abjected form that Broodthaers needed to entomb then abandon. Baudelaire claimed the space of the city as the site of a refusal of capital's reductive power, Mallarmé claimed the book as such an attractively resistant site, and Broodthaers claimed the figured space of the gallery as the site of a poem that could re-open a commerce in historical meaning. Larrson has seemingly chosen the taxidermied embarrassment of the slim volume of sonnets. "Can it be this simple," his poem reads, "poetry is the enemy of capitalism."
Drift, Caroline Bergvall (Nightboat, 2014)
The long history of human migration, with its suppressed politics, its ethical travesties, and its emotional rhythms inflects a book-length poem based on Bergvall's readings of the Anglo Saxon sea epic The Wanderer, and of current accounts of mass drownings of migrants in the Mediterranean. In her work the often-remarked materiality of language is given precise historical and corporal correspondences. Anglo Saxon consonants invade the English of a writer whose first languages are Norwegian and French, and the result is a brilliantly thick and resonant performance of linguistic nomadism. In Drift, all tongues are migrant tongues.
Parkway, Peter Culley (New Star, 2013)
For two decades now I've been in awe of Culley's work. No exception in this new volume, the third and final of his Hammertown trilogy, begun in 2003. In the anti-tradition of Bunting, Olson, and Niedecker, Culley has chosen to place himself as a committedly regional poet whose poems are often in direct address with friends and neighbours, other books and historical writers, and the trees, birds, and development plans of his province. His modest free-lancer's home in the quasi-rural Vancouver Island ex-mining town of East Wellington has permitted him the ideological freedom to rigorously critique the various hegemonies and centrisms of even the most avant-garde cultural formations. What is East Wellington to a Torontonian, to a Conceptualist, to an Eco-Poet? Culley crafts an ornate critical agency in his very consciously framed pastoral margin.
Charenton, Chus Pato (Shearsman Books, Exeter and Buschek Books, 2007; translation Erin Moure)
"To me, the poem is a freedom machine" says Pato, the Galician writer, here energetically translated from the Galician by her friend the Montreal poet Erin Moure. For Pato, a member of the Galician political and linguistic independence movement, language, the body, and history are radically incompatible with capital. The role of the person is to inhabit a topography and recognize oneself as an institution of constellations, relationships, and positions—and so to produce Earth. Every place the poet's attention alights becomes productive—that is, both material and transcendent: "She was interested in the unsayable (in the nation, in the poem, in the union), in conflicts of incomplete information, in fractals, in linking a discontinuous and non-rectifiable grammar that produces not consensus but the unknown."
Thou, Aisha Sasha John (Bookthug, 2014)
The Toronto poet and dancer's second book claims the intimacy of the archaic pronoun as a place for experiencing the variousness of bodies in their infinitely worldly relationships: here eating, kissing, dancing, massaging, speaking, barfing, and playing open a thinking-among with lyric concision and intensity. The result is an unfamiliar, fragile, yet ebullient optimism. Some read like Rabelaisian haikus: "As if one morning, after breakfast, someone asked you / "What do you want to be when you grow up"' and for three years / you just kept belching." What good is this, beyond the immediate joy of humor and frankness? These poem sequences trust the simple elisions that structure quotidian emotion, and show how the lyric could now become the practice of a necessarily impersonal subjectivity. Here language belongs to mouths.