Looking Back on 2014 #4
Selections by Kate Valk, Andrew Lampert, Tan Lin, Mary-Ann Monforton, and Ryan Chapman.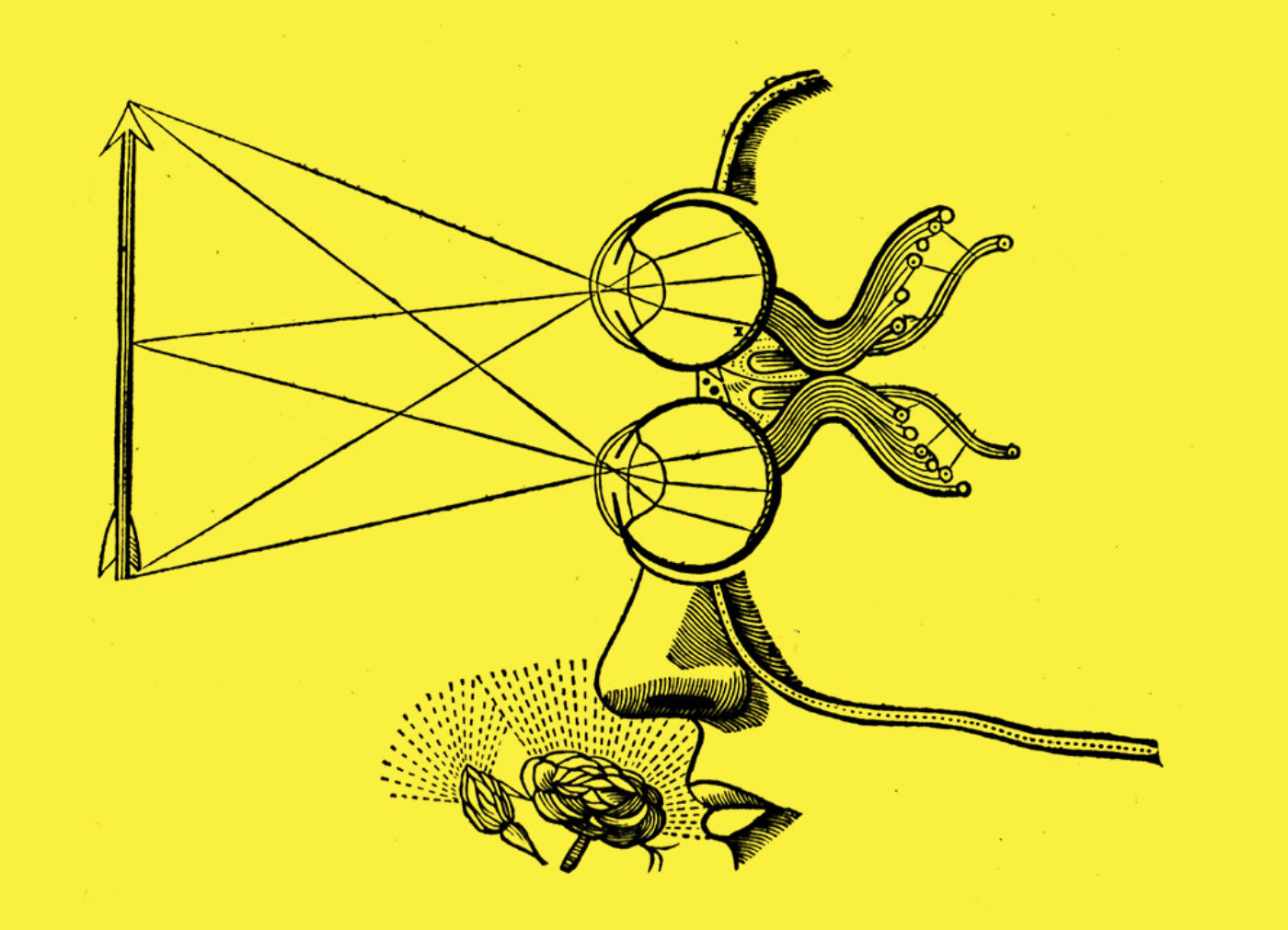 As 2014 comes to a close, BOMB's contributors have a look back and report on a few highlights from their own reading, listening, and viewing experiences—books, albums, exhibitions, plays, performances, concerts, lectures, places, objects, really anything striking encountered over the course of the last eleven months or so. This is the fourth of several installments.
Kate Valk
Performer, The Wooster Group
China in Ten Words by Yu Hua (Vintage, Tra edition, November 8, 2011)
A really great memoir from Yu Hua, who grew up during the cultural revolution and wrote To Live. The Wooster Group got a grant from the Asian Cultural Council to travel to Shanghai and Beijing, so I thought I'd better get a grip on this massive culture quick!
The Sing-song Girls of Shanghai by Han Bangquing (Columbia University Press, 2005)
This is my number-one pick. Found it trolling the internet in search of a thick book for the month we travelled. In 64 episodes, it chronicles the lives of courtesans in Shanghai in the late-nineteenth century, and it's the best book about sexual politics I have ever read. (Originally published in 1894. Translated from the Mandarin and the Wu by Eileen Chang and revised and edited by Eva Hung.)
The Doctor Stories by William Carlos Williams
This beautiful book was at the bedside of my dear friend artist Kathleen White as she succumbed to lung cancer late this summer.
Andrew Lampert
Filmmaker
When it comes to exquisite taste and impeccable design, publisher and gallerist Christine Burgin is where it's at. This year, she issued a range of books from the likes of Allan Ruppersberg, Paul Scheerbart, and Susan Howe, all on the heels of 2013's ravishing edition Emily Dickinson: The Gorgeous Nothings. Everything she touches turns to gold.
The Jimmy Giuffre 3 & 4, New York Concerts
Previously unreleased tapes of heretofore unknown groups assembled by the adventurous master clarinetist and tenor sax player. Unfortunately he didn't record much in the 1960s, but thankfully this laudable double-CD set unearths two recordings of genuinely startling performances from adventurous ensembles including Richard Davis, Barre Phillips, Joe Chambers, and Don Friedman. He ventures here into heady, hearty territory that would soon be picked up by British players like Evan Parker, John Stevens et al.
Yugi Agematsu, An Exhibition (Yale Union, Portland, Oregon, April 26–June 29, 2014)
A masterful array memorably displayed at Yale Union by Agematsu, who for more than thirty years has diligently collected and conserved debris from the street in NYC. Presented in organically composed yet ultra-clean arrangements on various sized tabletops, he managed to transform the gigantic, light-filled space into a microcosm of the universe.
The always impressive filmmaker Sylvia Schedelbauer made her best piece yet in 2014 with Sea of Vapors, which floored me at the Oberhausen Film Festival. I swear to god my jaw was on the ground while watching this astounding total-body sensation of a movie that somehow manages to push age-old stroboscopic techniques into dynamic new territory. (Oberhausen Film Festival, May 1–6, 2014)
Tan Lin
Author
Stray Dogs, Taiwanese director Tsai Ming-liang's first digital effort undoes most neo-realist conventions with this 138-minute feature and an 11-minute opening shot of a mother combing her hair while watching her two children sleep. Seven minutes in, a child kicks a bed sheet, and what was nothing becomes something else. No longer restricted by a 35mm film magazine, this film is a masterpiece of "contemplative cinema." It put me in a meditative state after twenty minutes. Feels vaguely like breathing. No plot. No characters. Three different actresses rotate through "mother." The movie ends with a fourteen-minute take of a man and a woman staring at a mural. (Released September 12, 2014. In Mandarin, with English subtitles.)
Karl Ove Knausgaard's My Struggle. Books one and two.
I started in the summer, while reading Harry Potter with my nine-year-old daughter. In three months, I got through four books of Potter and two and a half of Knausgaard. I started Struggle on Amazon in "Look Inside" mode and missed pages 16-17, 26, etc. It didn't make a difference. I'll be reading this over the next twenty years, maybe more. Perfect book to sample again and again as if one had never read it. If food and TV can be slow, so can the novel. As Tarkovsky noted, "I think that what a person normally goes to cinema for is time." (Archipelago, May 2012. Translated from Norwegian by Don Bartlett.)
Andy Warhol: Shadows at MOCA.
All 102 panels, in two rooms. Hallucinogenic, disco-colored, and death-like. I shot the sequence on a MotoX and ran the movie back at 16 fps and 24 fps. The painting is a strobe lamp going off. Installed in the order in which they were unpacked from their crates, the paintings are hung edge to edge and a foot off the ground. As Warhol noted, "any lower and people would kick them." (On view September 20, 2014 – February 15, 2015; MOCA Grand Avenue, Los Angeles)
Mari Christmas, "Baby."
I can't remember where on the internet I read this. In this story, the narrator goes to heaven with a baby that's not hers, a hamster with its entrails coming out, a bus filled with drowned kids, and a packet of birth control pills punched out to day 17. One of the characters tells her, "You can't have a baby," before ripping out pill 18 and feeding it to the hamster. I kept thinking Richard Brautigan and Kathy Goes to Haiti. (Mari Christmas is the winner of Black Warrior Review's 2013 Prose Contest.)
Desmond Kon Zhicheng-Mingdé, When Dada Rewrote Koans.
Someone gave me this chapbook and said, "This is for you." And it was. The interrogation of the psyche and the soma is an elongated and arduous exercise. Ditto any Zen state revised by Tristan Tzara. (Corollary Press, 2012)
Mary-Ann Monforton
Associate Publisher, BOMB
Semiotext(e) presents The Return of Schizo-Culture on the occasion of the 40th anniversary of the independent publication. The PS1 extravaganza featured Kim Gordon taking it to the crowd and Gary Indiana reading The Daily News accompanied by Walter Stedding on violin. Both performances are priceless.
Low Down by director Jeff Preiss: a film about jazz pianist Joe Albany and based on a memoir written by his daughter, Amy Jo Albany, offers an immersive, authentic, and pretty damn low-down experience with an unexpectedly uplifting takeaway. It's a love story.
Matisse: The Cut-Outs at MoMA, for their sheer timeless beauty, exuberance, and joie d'art.
Claudia Rankine's Citizen: a deeply resonant unmasking of the crushing vernacular of racism. I think of Citizen every time I hear a news broadcast describing Michael Brown as no angel, or a classic white response like " he has nothing to worry about if he has nothing to hide" to an unwarranted search and seizure. Very real. Very honest. Very American.
Arto Lindsay at Le Poisson Rouge October 2014, on the occasion of the release of his album The Encyclopedia of Arto. To riff off a Billy Holiday hit, Arto knows what love is because he's learned the meaning of the blues. Arto Lindsay has been bringing it with passion for four decades.
Joe Fyfe: Make Me One With Everything at Longhouse Projects, NYC offers a major league exhibition by the art world's favorite artist, professor, critic, curator and curmudgeon. The title, Make Me One with Everything, references a joke where a Buddhist monk orders a hot dog. Long House Projects presents a museum-quality exhibition, one with everything. The hot dog (which usually refers to surfers and skiers) is the highly accomplished artist and risk-taker Joe Fyfe.
Ryan Chapman
Managing Director of Marketing and Digital Projects, BOMB
The books and albums I enjoyed most in 2014 reflect my growing interest in the impostor syndrome of adulthood. You know the feeling: The wind of youth at your back has softened to an anxious nip. But not to worry! You've somehow amassed an impressive collection of cardigans to warm up with.
Speaking of the cold (and awkwardly extended metaphors), Karl Ove Knausgaard's My Struggle Vol. 1 upheld the communion between writer and reader like few novels can, which I suppose makes it grade-A literature.
Cyrille Martinez's The Sleepworker and Robert A. Caro's The Power Broker are both great New York books, but different in every way. Sleepworker is a satirical novella-in-translation about the art world, and a left-field love letter to Andy Warhol and John Giorno. Its first page is also flat-out brilliant. The Power Broker, currently celebrating its 40th anniversary, doesn't need much introduction. I'll add that after reading it in March I now see Robert Moses everywhere like some jowly bureaucratic ghost.
As for music, four albums stand out. Joyce Manor's Never Hungover Again, a paean to late adolescence, doubles down on nostalgia for friendships that are barely over. On the other side of the coin, Perfect Pussy's Say Yes to Love investigates whether nostalgia is even possible. (Welcome to your twenties.) Alvvays' debut record is pure sunny shoegaze about marriage and drinking too much. And finally Spoon, the cool older brothers of indie rock, released They Want My Soul, embracing weirdness over dolefulness and romance over despair. Not a bad way to go.