Looking Back on 2014 #3
Selections by Nate Wooley, Laida Lertxundi, and Sarah Gerard.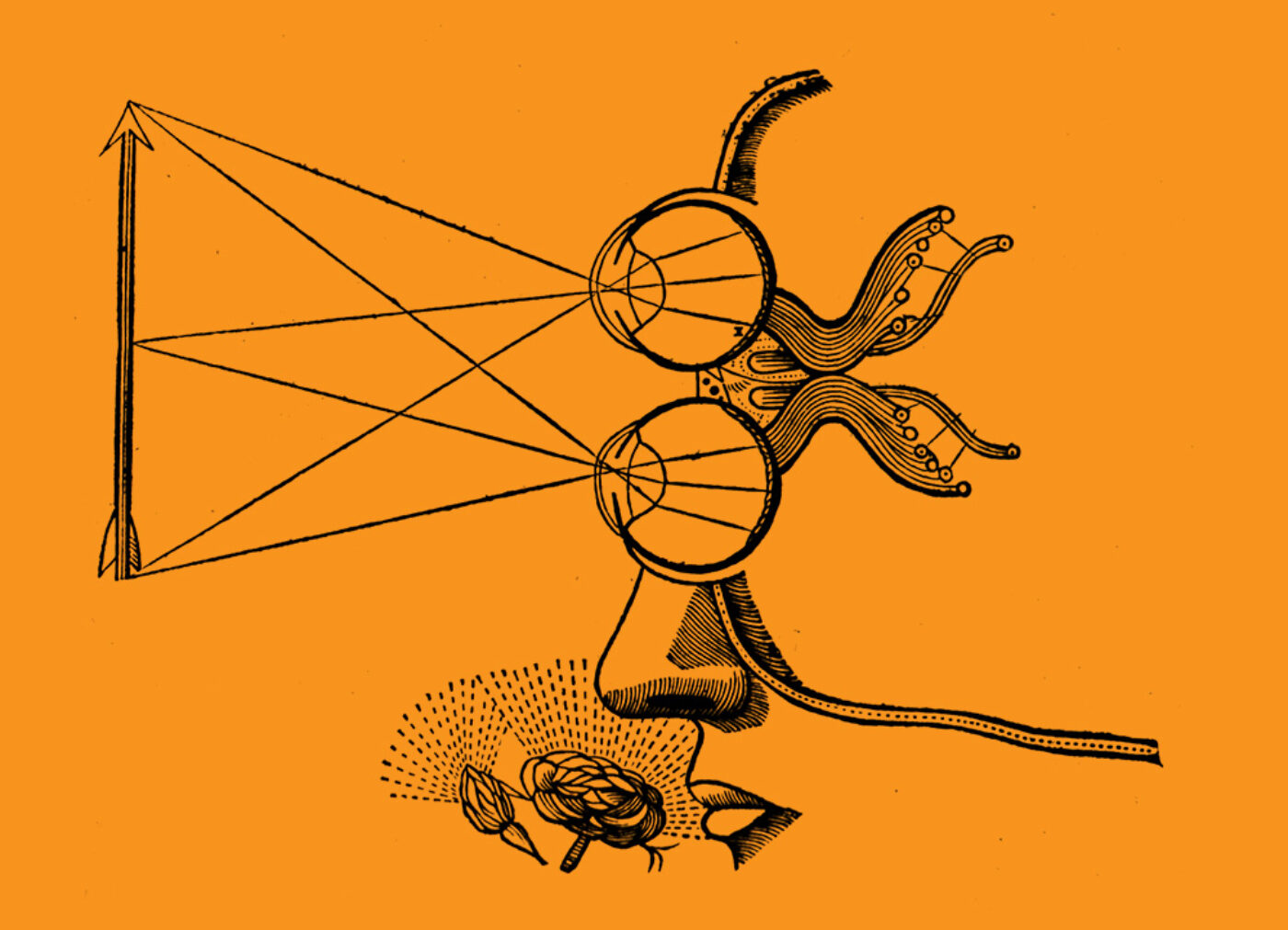 As 2014 comes to a close, BOMB's contributors have a look back and report on a few highlights from their own reading, listening, and viewing experiences—books, albums, exhibitions, plays, performances, concerts, lectures, places, objects, really anything striking encountered over the course of the last eleven months or so. This is the third of several installments.
Laida Lertxundi
Filmmaker
Night Noon, film, Shambhavi Kaul (2014)
As impossible as it's title, this mysterious film connects Zabriskie Point, lunar landscapes on the beach, and eyeline matches between a parrot and a dog. It expands on Kaul's durational approach to the protagonism of sets and backdrops bringing us into a space that is unphotographable.
Drupad, film, Mani Kaul (1982)
So concentrated and pure, the Indian music in this film creates an internal resonance. Kaul lets it get to you without mediation in a patient film devoted to its performers. Their music carries through static shots of the landscape in a portrait of rural areas, palaces, and cities.
Yoshi Wada & Tashi Wada, performance, ISSUE Project Room (September 13, 2014)
"Incredibly mournful" said my friend Mark sitting next to me after the show. It was hard to enter the realm of language again after such a visceral experience. The building at ISSUE Project Room described spatially with alarms, sirens, bagpipes, drums, and a reed organ all alternating and responding to each other in patterns that alter and mirror your metabolism. The sound excavating something of the past, getting somewhere much deeper.
Horse Money, film, Pedro Costa (2014)
Colossal Youth's Ventura appears in transit from life to death on a delirium that encompasses modern Portugal and the ghosts of its colonial past, the most playful and Brechtian of Costa's films.
I Don't Know, film, Penelope Spheeris (1970)
A relationship between a lesbian and transgender man unfolds in a series of staged documentary scenes in a California of unlocked doors and experimental subculture. The casualness of the operation, the pleasure in their life and ability to share intimacy with the camera makes me think of Peggy Ahwesh's work.
Nate Wooley
Musician, trumpet player
Pierre Boulez
There is no single piece of his that attracted me, but attracted I am. There's something beautiful about that fuzzy picture of an artist that you know you like snapping into focus spontaneously.
Richard Linklater's Boyhood
I saw this on a plane, so I automatically can be dismissed by real cinema fans, but I found myself so refreshed at how easily NOTHING happened in this film. I guess it reminded me of my own childhood in that sense. (Released August, 2014)
Ian Nagoski and Canary Records
This isn't specific to 2014, but Ian and his work in saving and contextualizing lost musics of lost peoples continues to make him a hero to me. How many people can you say that about?
Sarah Gerard
Author
For Love or Money by Sarah Jaffe & Melissa Gira Grant (Guillotine #6, March 2014)
I love everything Guillotine publishes, especially this chapbook conversation on sex, low-wage work, and workers' rights. They touch upon pleasure, labor, food, unionization, gendered violence, and so much more. It may be the smartest, most empowering thing I read in 2014.
The Source Family, documentary film, directed by Maria Demopoulos and Jodi Wille (2012)
Personality cults are fascinating, but this one is truly out there—and it comes with a great soundtrack. It also includes the story of the world's most metaphysical hang gliding accident and is the location for Annie Hall's "alfalfa sprouts and a plate of mashed yeast" scene.
Do the Right Thing, film, Spike Lee (1989)
After years of knowing I should watch this, I finally did so in light of recent events. The similarities are disturbing to say the least.
The Pains of Being Pure at Heart
Thier self-titled album from 2009 falls somewhere stylistically between My Bloody Valentine and Belle and Sebastian, and has become my favorite thing to listen to while I'm walking to the subway in the mornings. It's dreamy but upbeat, catchy but not formulaic. No matter how many consecutive mornings I wake up to it, I can't manage to get sick of it.
"Compost," a poem by Dan Chelotti
"There is magic in decay." Simply one of the most moving first lines I've ever read or heard, and the simple truth of it carries through this whole, brief poem. I've returned to the episode of the Poetry Foundation podcast that features this poem so many times, just to hear it again. I love its subtle shifts and simple observations, and its scope.