Looking Back: BOMB on the Past Decade in Performance
With contributions from Becca Blackwell, Moriah Evans, Kaneza Schaal, and more.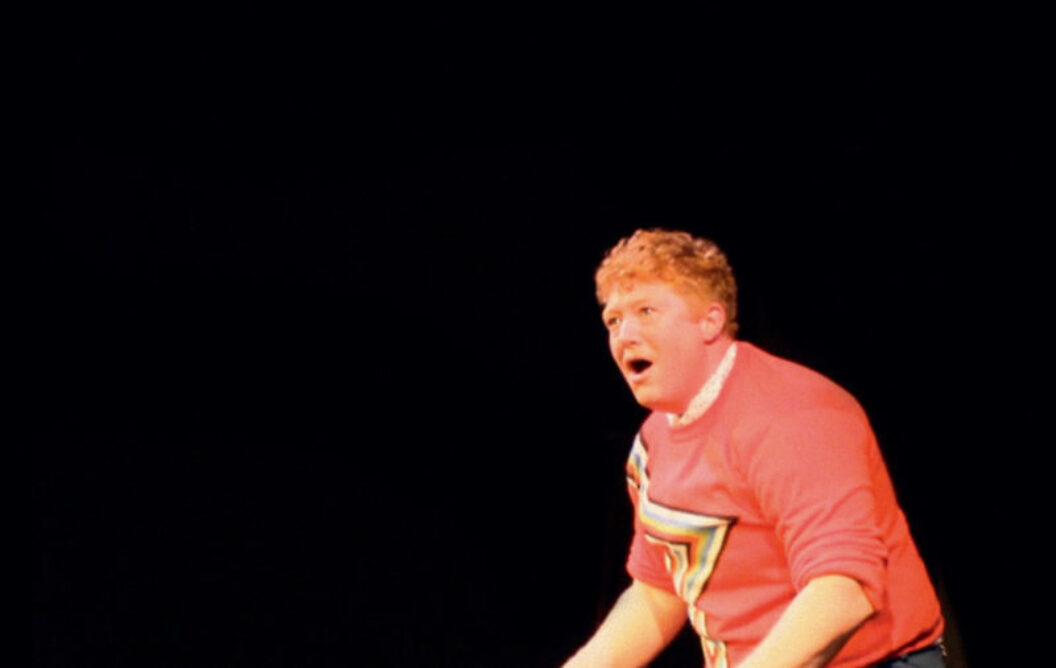 Becca Blackwell
2010: She/her lezzie/dyke/butch. Fell in love. Finished Room for Cream. Got cast in a project called the Untitled Feminist Multimedia Technology Show.
2019: They/them trans/schmerm/faggybutch. Single. Just sold a TV show. And remounting the off-Broadway show Is This a Room.
These are just some stats, if you will. Shit man, these last ten years have been remarkable, insane, bountiful, grotesque, full of loss, pivotal, common, blue, fun, and full of even more possibility with reflection.
So, to myself on December 31, 2009: You will have all the twists and turns you desire. You will see things change so much in your world and in other worlds that come into light. You will learn that every single second is the end as well as a beginning to any direction you choose. You will learn you love receiving oral sex and will double down on your deep love of giving it. You don't want it easy. You will get there and you will go farther. And you will love and be loved along the way. You will also smoke the best fucking sativa on December 9, 2019, in West Hollywood. SO DON'T FUCKING GIVE UP! I love you.
Becca Blackwell was interviewed for BOMB by Jim Fletcher.
Ivan Talijancic
The 2010s have been a decade of fractiousness, hybridity, and the dissolution of boundaries between definitions, disciplines, and identities. At the leading edge of live-arts production, we have seen an increased presence—and interest—in the works that thrust an audience out of the spectator's seat and into the heart of the action, trading a passive bystander role with that of an active protagonist through immersive, site-responsive VR and augmented reality projects.
Similarly, the work I make as a time-based artist with WaxFactory, which has been hybrid since its inception, has been characterized by further splintering and shapeshifting: from making my very first feature film, 416 MINUTES; producing a series of sophisticated immersive works (directed by my fellow co-founder Erika Latta in collaboration with Begat Theater in France); and with our most ambitious large-scale, cross-media productions (PULL YOURSELF TOGETHER! and STRANGE JOY), along with a twentieth-anniversary book currently in the works.
Here's to the Roaring 2020s!
Ivan Talijancic most recently interviewed Kaija Saariaho for BOMB.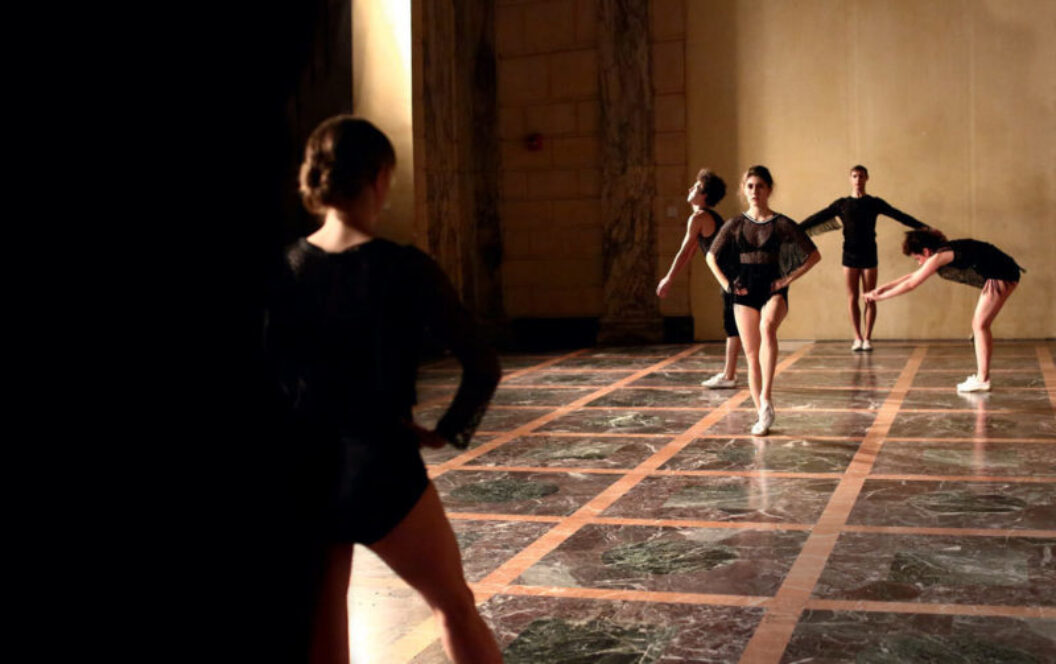 Moriah Evans
Dance underscores that we feel in order to exist and that we always necessarily exist within relational constructions. Dance negotiates how to work together as a group, and the spectrum of dance to choreography and back again starts to expose this with increasing transparency. The raw bodies and raw feelings exposed in dancing are not points of departure but become the (perhaps impossible) points of arrival; dance starts to embrace uncontrollable affective states and inexact vocabularies of flesh. Performers and audience start to build a relation that resides elsewhere, away from the theater's dependence on vision. Dance becomes part exercise in embodiment and part feminist architecture with an insistence on paradigms of materiality, interiority, alterity, performativity, and collectivity. Expulsion techniques turn insides out through visceral interrogations of what it means to be or to have a body politic today. Expulsion techniques formulate a dancing body in a state of revolt to renew the social body and its choreographies. Dances and dancers must stage urgency within themselves and within any environment. It is a desperate moment of failure that also contains the possibility for transformation. Through dancing, we spite cynicism in favor of idealism, fantasy, and the hope of bold claims.

Moriah Evans was interviewed for BOMB by Lawrence Kumpf.
Christopher Myers
I am at a restaurant in Cairo in 2014. Someone asks me where I am from. "New York," I answer. "Oh, United States," he shakes his head. "Ferguson, so bad." He throws his hands up. "Don't shoot." The Egyptian president had given a speech not too long before in which he invoked Ferguson, the town in Missouri where Michael Brown was murdered, and the voices raised in protest there echoed across the globe. In every settlement and city in which young folks found themselves asking if their places belonged to themselves, "Whose streets?" they asked in unison. The Hands-Up-Don't-Shoot gesture, the yellow umbrellas and masks of Hong Kong, the three-finger salute in Thailand, the reading protests in Taksim Square, the tearing down of Rhodes's statue in South Africa—the performance languages of protest, resistance, and the desire for change have spread around the world as quickly as viral videos and pop songs. This international dialogue in performance speaks to the growing importance and access of voices of the Global South and the Global Souths within our own borders. While there remain many reasons to protest, the idea of the world's protesters coming together is a reason to hope.
Christopher Myers most recently interviewed Kaneza Schaal for BOMB.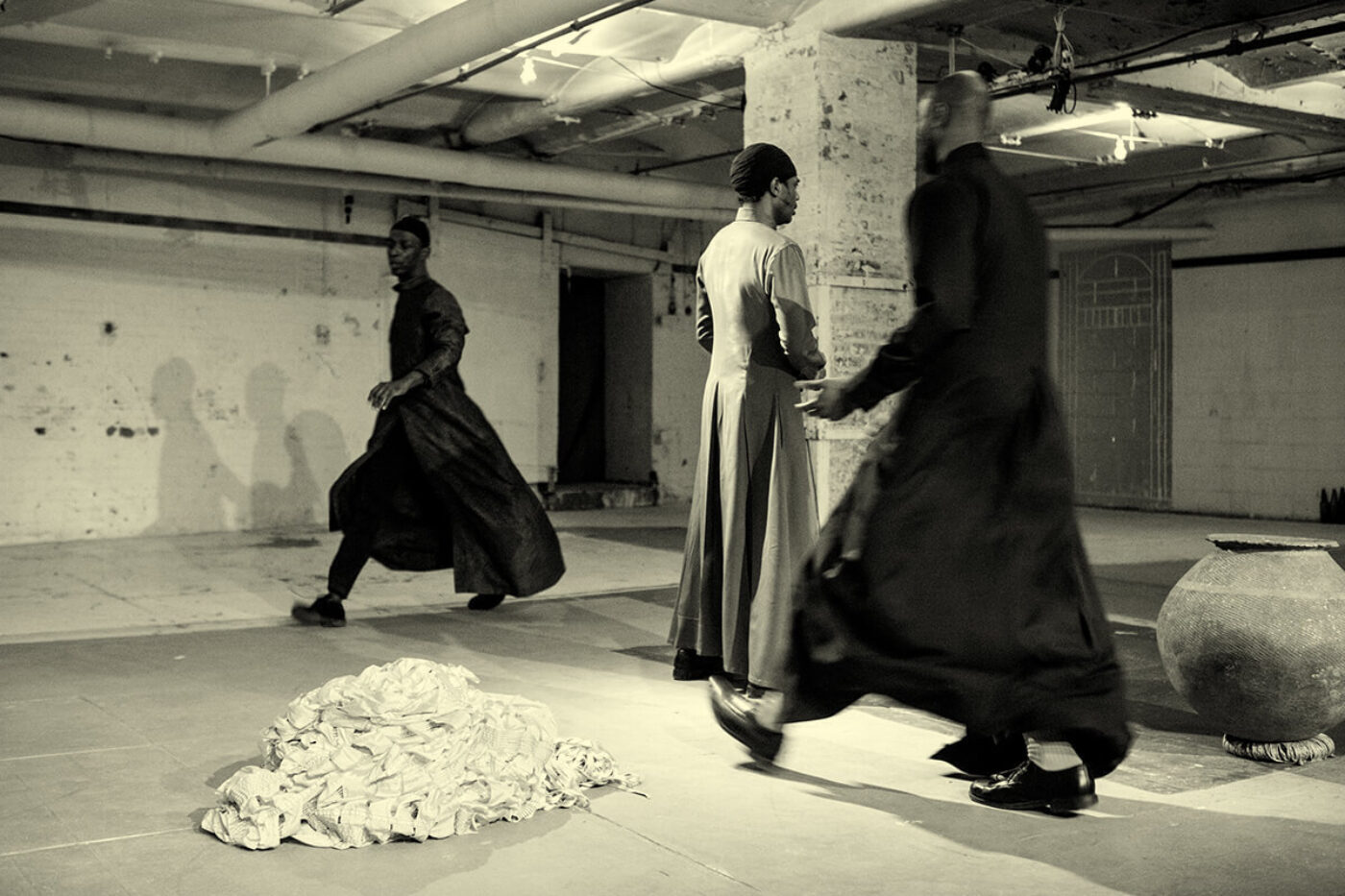 Kaneza Schaal
Theater festivals in the Global South that prioritize South-South exchange are taking their rightful place as epicenters of innovation that point toward the future. In the last decade, from Egypt to Vietnam, Rwanda to Haiti, I have invested in networks for creative exchange that place my practice in its most legible contexts. The multiplicity and hybridity in Indigenous and diasporic thought will topple imperialism. These South-South routes of dialogue have existed for thousands of years in the shadows of dominant narratives about contemporary art and theater. Here is to thriving in the light of centuries to follow!
On the personal side, the past decade has sent me in search of bombastic forms—places that can hold a complex, contradictory, beautiful, and ferocious world. Sound and music are the expansive and visceral languages to which I return. Here is to innovating the opera to quake with our times.
Kaneza Schaal was interviewed for BOMB by Christopher Myers.