Looking Back: BOMB on the Past Decade in Film
With contributions from Laurie Simmons, Amy Jenkins, Mary Helena Clark, and more.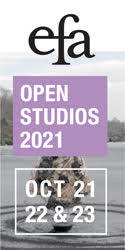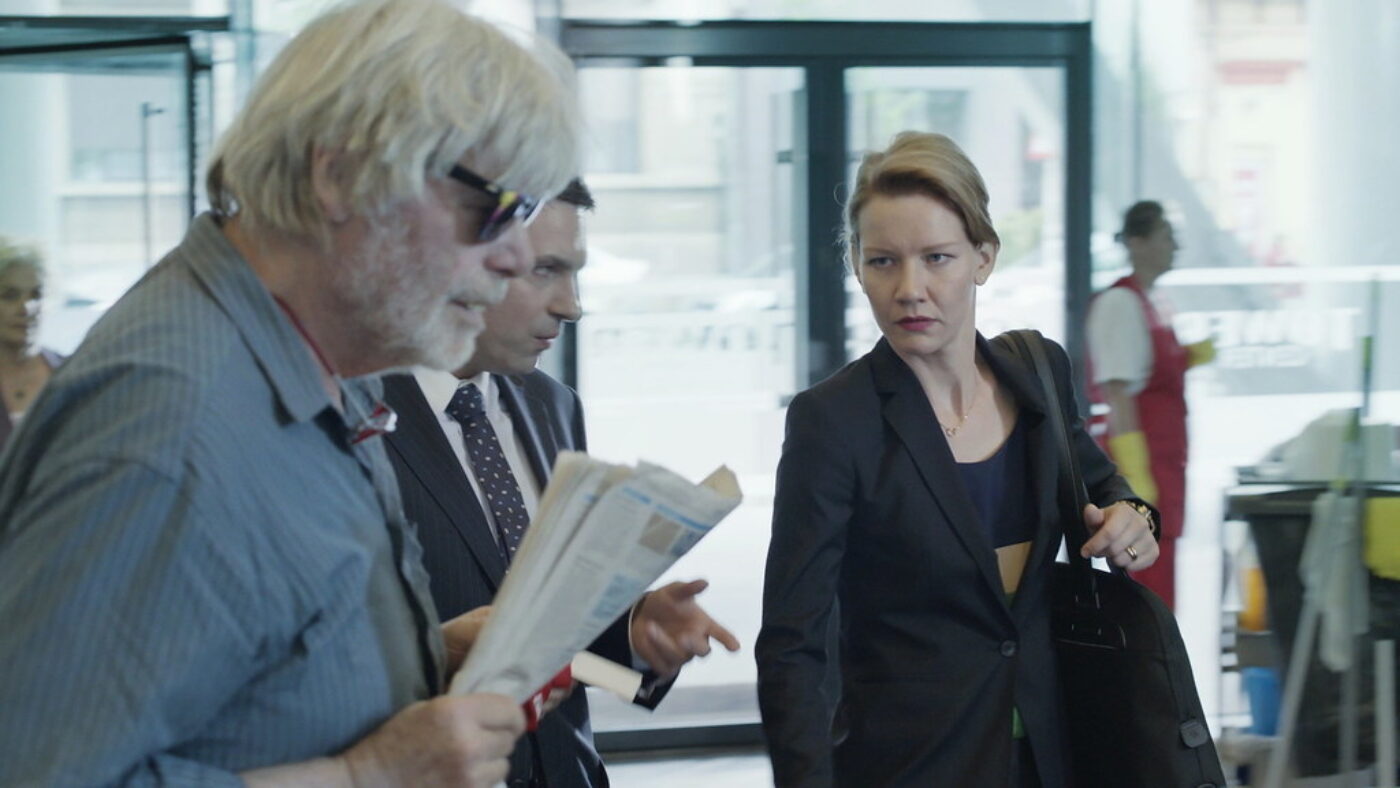 Elina Alter
In the middle of the past decade I went to see a movie. It was a gray winter in New York. The city felt tenuous and tense, close and possibly unbearable. The movie was Toni Erdmann (2016), written, directed, and co-produced by the German filmmaker Maren Ade. I hadn't read about it. At the screening at Film Forum, we all seemed collectively tired—and then, incrementally, stirred, then shocked by the force and duration of our unexpected laughter, our renewed attention. People left the theater reflecting that they had watched a father-daughter story about two very ornery people, with whom our sympathies rested at the same time as we registered the international consultancy they were involved with as something very unfortunate indeed. We debated. Winter receded.
But what changed over the last ten years? As others will describe with greater insight: the ways films are funded, distributed, dreamt up, and watched. Still, I hope that the post-Erdmann evening, with its slightly altered world, and with us walking through the city looking for a place to sit and talk about what we had seen, is recurrent. It's the kind of night that surely predates the decade and won't end with it.
Elina Alter most recently reviewed Johannes Urzidil's The Last Bell for BOMB.

Laurie Simmons
This decade moved at warp speed. (Is that how it is now?) Obama's presidency seemed to rip the public Band-Aid off loosely contained issues of race. Social media blossomed and cancel culture was born. Two years of #MeToo and #TimesUp felt like their own decade. And is anyone listening about climate change? A growing awareness that a focus on gender specificity, stereotypes, roles, and psyches might be, in fact, a part of the story made me turn my camera and thoughts in the direction of trans culture, rendering the space between genders the most creatively fertile territory for me to reside in. (On a personal level my trans son Cyrus Grace Dunham's memoir, A Year Without a Name, became one of my primers for a deeper understanding of at least one person's transition.)
Laurie Simmons was interviewed for BOMB by Linda Yablonsky.
Liza Béar
My own film work of the past decade has explored both the outer world and the intimate experience.
As an activist I've sought to bear witness to two emerging resistance movements in New York City: Occupy Wall Street in 2011–12 and gun control in the second half of the decade. For OWS I chronicled myriad activities at Zuccotti Park from the very first day of occupation, September 17, 2011, filing short news dispatches—minidocs—on internet video channels. From 2013 to 2015 I continued to document street protests arising out of OWS concerns such as income inequality, police brutality (the Eric Garner murder), and postal reform. A key event of 2016, the Pulse massacre in Florida, saw the birth of Gays Against Guns (GAG), a direct action gun control group, and later its satirical offshoot, Sing Out, Louise!, which I have filmed extensively.
Among the short existential films I've made this decade, Spring Lake (2013) is about a rare reunion on the New Jersey shore; Piovra (2018), a bittersweet poem that integrates text animation with sound design and an Italian voiceover. These minimalist narratives pick up threads from my 1983 Earthglow, evoking past and present moments, conflating the imagined and the remembered.
Liza Béar was interviewed for BOMB by Robert Lang.
Mary Helena Clark
Movies have operated on the presumption that the camera equals the human gaze. The past decade of film has done much to complicate and expand this surrogacy, rethinking the notion of the protagonist as the center of time and space. In recent years filmmakers have embraced cameras as machines of agency and accident. The impulse is in the pluralistic and sound-driven work of the Sensory Ethnography Lab and in the slippery migrations through screens and anthills in Eduardo Williams's The Human Surge. We see it in Charlotte Prodger, Sky Hopinka, and Brett Story's approaches to landscape as an expansive site for dissolving thresholds and systemic power structures. Science fiction also reverberates across artist film, continuing the move away from the historic avant-garde's fixation on the first person, away from dominant narratives and singular vision (Frances Bodomo, Ana Vaz, Cauleen Smith, Sarah Christman), and into temporalities scaled beyond one human lifetime: a kind of inter-subjectivity that moves through deep pasts and our present dystopias.

Mary Helena Clark interviewed James N. Kienitz for BOMB.
Steve Macfarlane
The 2010s kicked off with a riveting montage: the Deepwater Horizon spill, the Arab Spring, the occupation of Wall Street, uprisings against racist police from city to city (most of the murderers still collecting taxpayer-funded salaries as of this writing), and a shock wave of revolutions in other countries met with a US-backed return to business as usual. The commons eroded; a burlesque of centrism (that most pernicious of ideologies, since it disguises itself as none at all) enabled a slow-motion glissade into plutocratic fascism. Museum staff tried to calculate the exact number of seconds required for a selfie with Starry Night or Girl With A Pearl Earring while celebrities, superheroes, and Star Wars replaced 9/11 as our civic rallying points. We spent less money on movie tickets and more money on streaming subscriptions, usually for the purposes of passing out at home after a long day at work. Beyond the migration of performative politics to the funhouse mirror of social media, the persistent thrum of the 2010s was this: the return of the old normals, the failure of popular imagination, and the inability to be surprised by anything—sending us scrambling to scrutinize our own lives, moment-to-moment, for content.
Steve Macfarlane most recently interviewed Fabrice Aragno for BOMB.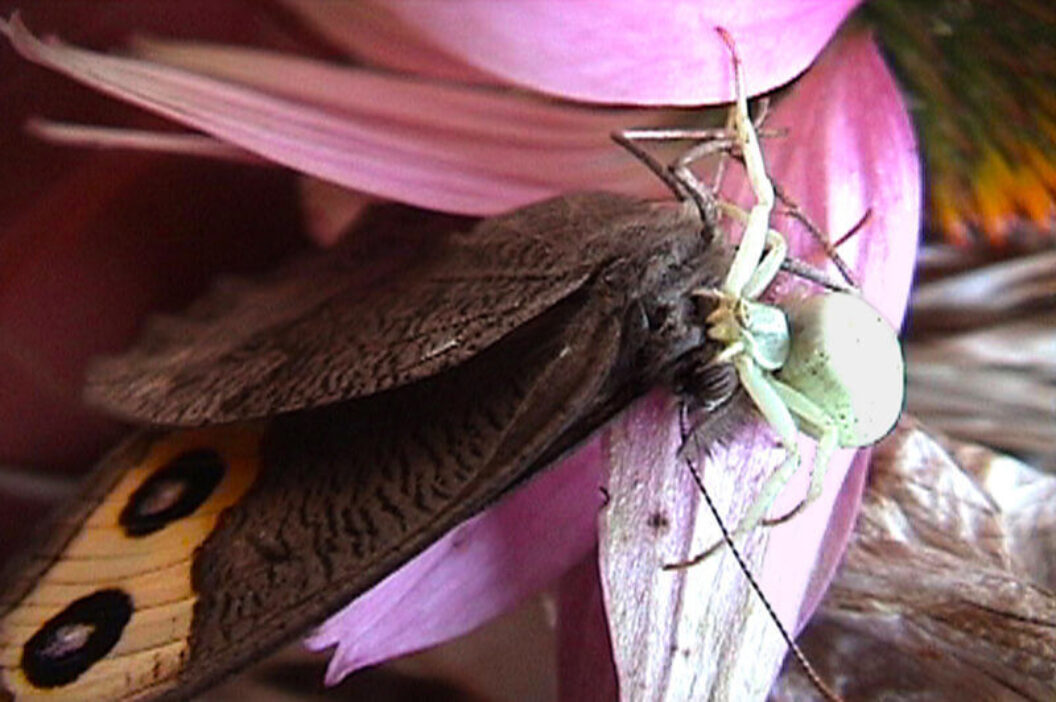 Amy Jenkins
Media has changed so radically in this decade that, as an artist whose expression is time-based, I almost have to become an isolationist in order to not lose myself to the cloying crowd posting more and more content, pulling me into the fray. The 2010s are the era of the smartphone: the cinematic powerhouse at the ready for documenting or digesting or … derailing. In one decade I've gone from presenting 3-D video installations in the gallery space to virtual articulations that can be captured, edited, and uploaded straight to my viewers. This leads me to the existential quandary of physical creation versus digital expression; does wide-web visibility give an artwork more or less validity? In this decade audience has evolved to become penetrable, inherently reachable, and roles have merged so that every viewer has also become a maker. With so many virtual tools, apps, platforms, and evermore content to create and consume, the agony is in the choosing. It is so hard to find clarity! But there is also a freedom in this ubiquity of image-making, and I can't imagine going backward. So onward with the forging of virtual alliances, friend-counts, and likes, but bear in mind the ability to unplug.
Amy Jenkins was interviewed for BOMB by David Shapiro.