Looking Back: BOMB on the Past Decade in Art
With contributions from Naeem Mohaiemen, Martha Rosler, Devin Kenny, Swoon, and more.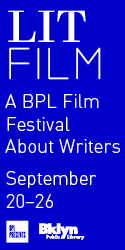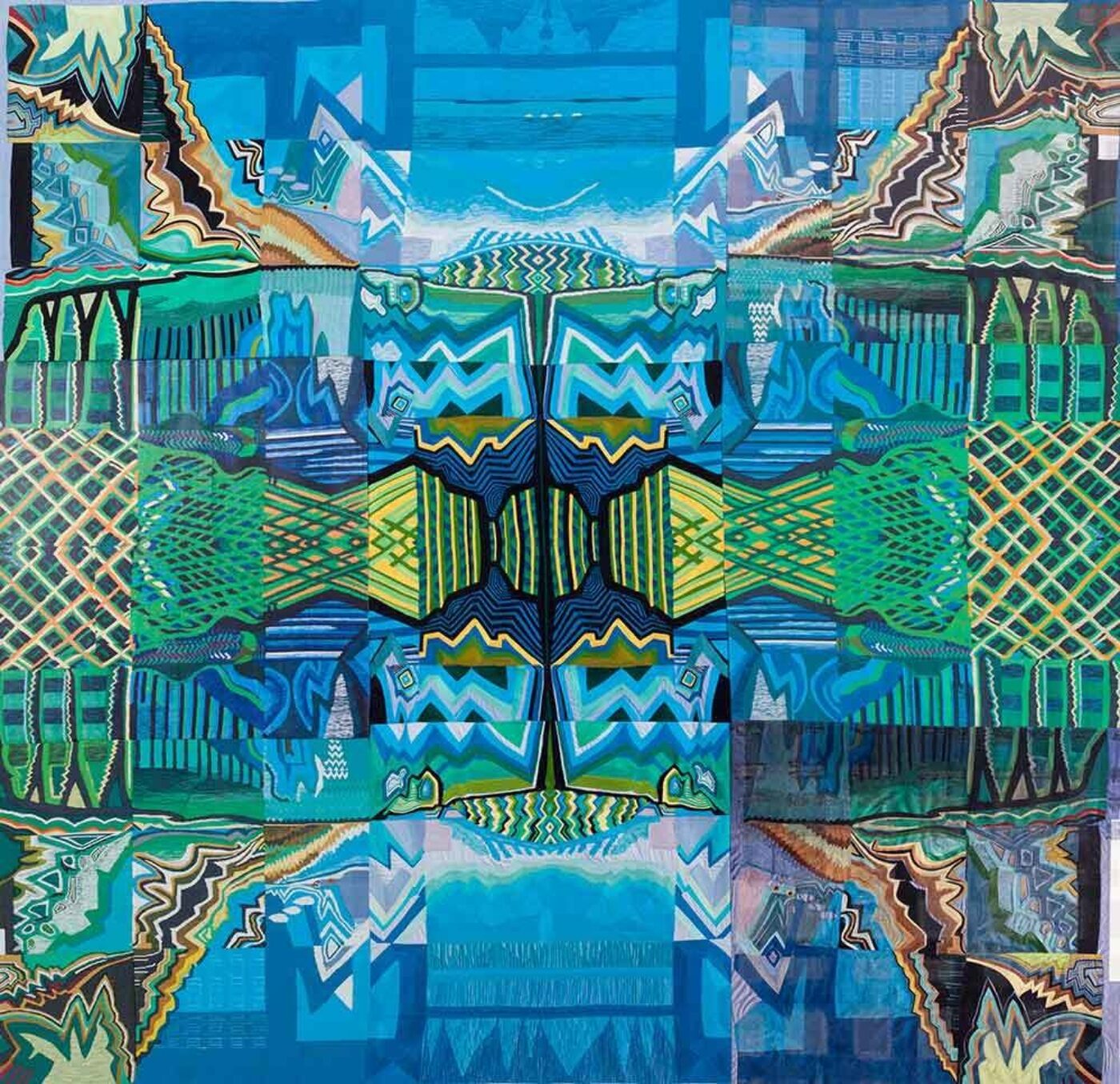 Naeem Mohaiemen
biography (n). It is a familiar gesture when framing an exhibition, but also sometimes a quandary for those inside. Biographies can give context to artists and their work, sometimes presumed to be located around geography and experience. Place of birth allows one framing (geography, presumed race); year allows yet another (young enough to be "emerging" or old enough to be "mid-career"). "Based in" and "based between" have become common terms to indicate a shifting city of belonging. Sometimes the biography says "lives and works in," although I wonder what this suggests as alternate. Are there those who live in one city and work in another; if so, do we mean suburb-center-periphery relations or a more itinerant, unsettled situation? Sometimes artists push back, in quiet or direct ways. Hiwa K's last name reduced to an initial makes certain community markers impossible, but the gesture still suggests that within Iraq's sprawling mosaic he may belong to a particular. Then again, criticisms of Michael Rakowitz's decision to withdraw from the Whitney Biennial sometimes included the scathing "white privilege." Is a family of Iraqi Jewish heritage "white," just as Luke Willis Thompson (New Zealand and indigenous heritage) was "white"? Some are gentle with all this, embracing ambiguities and slippage; others suggest hyphenated descriptions that may be a capacious but also capricious fit. My work first showed in the 2005 Queens Museum group show Fatal Love, with the sub-identifier South Asian American Art Now. This was an awkward container that was also politically necessary in the post-2001, security-panic era. The late Kanishka Raja (1969–2018) refused these categories in the 2000s, but returned to these spaces in group shows in the two years before his death. I have wondered whether knowledge of impending goodbyes clarified and made it easier to sit with certain ideas, as if he was saying: the specific is also universal.
Naeem Mohaiemen's There Is No Last Man was reviewed for BOMB by Tom McDonough.
Martha Rosler
Trends long in the making were solidified over the past decade, which opened in the depths of a catastrophic financial crisis. The crash of the real estate market, not to mention the art market, was predictably followed by the rebounding enrichment of the superwealthy (the "1%," in Occupy terms) and the consequent hypertrophy of the art market, aided by a post-Cold War acceleration of internationalization.
The deathship of modernism had sailed far enough over the horizon to be out of sight, depriving artists of a monolithic target and erasing the centrality of formalist aestheticism to standards of judgment. Art furthered its incorporation, as an asset class and more, into mass celebrity culture, collaterally expunging the avant-garde and its search for alternative forms in favor of joining established institutions of market and circulation.
The historic repopulation of the field of artists, curators, and critics with previously excluded participants has continued apace, while the porosity of boundaries to the wider world has helped revive the periodic fight of artists to assert their power as workers in the face of art institutions, in defense of workers' rights and freedom from gender-based predation, as well as to demand a voice in institutional governance based on moral imperatives.
Martha Rosler was interviewed for BOMB by James Eischen.
Sean Capone
As we put the kibosh on the 2010s, consensual objective reality as we know it seems under attack from every angle. The idea behind this is nothing new in American life, of course; the difference now is that our top scientific minds are hard at work actually building the Matrix without asking why we might need it in the first place. Actually, our top bottom-feeding minds are hard at work on this project, too. The hierarchies have collapsed: whether it's hackers in a Santa Barbara garage building a quantum computer or accelerationists in a bunker shit-posting conspiracy memes. America has turned into one big Special Effect, which, as a special-effects artist, is interesting to me. On the one hand, we have a generation of scientists who grew up playing video games; they are simply using the cheat codes to hack reality, just to see what happens. On the other hand, while we progressive creative types were busy making Surrealism, Found Object Art, and culture jamming safe for the masses, rightwing strategists were weaponizing the dark energies of absurdity and disruption (Donald Trump is nothing if not an avatar of Eris, chucking Apples of Discord into the cool-kids party). How could we, as liberal-leaning artists, trained specifically in image production and language, lose ground in a war of memes and disinformation? In Chaos Magick, belief, not "truth," is a tool for achieving effects—and effects are actions. Perhaps to combat Artificial Intelligence we need a more Authentic Stupidity. The project of Art for the next decade must be aimed at reclaiming that territory, using tactical absurdity to create unignorable cultural belief systems that bend reality beyond mere critique and toward liberation.
Sean Capone most recently interviewed Jonathan Monaghan for BOMB.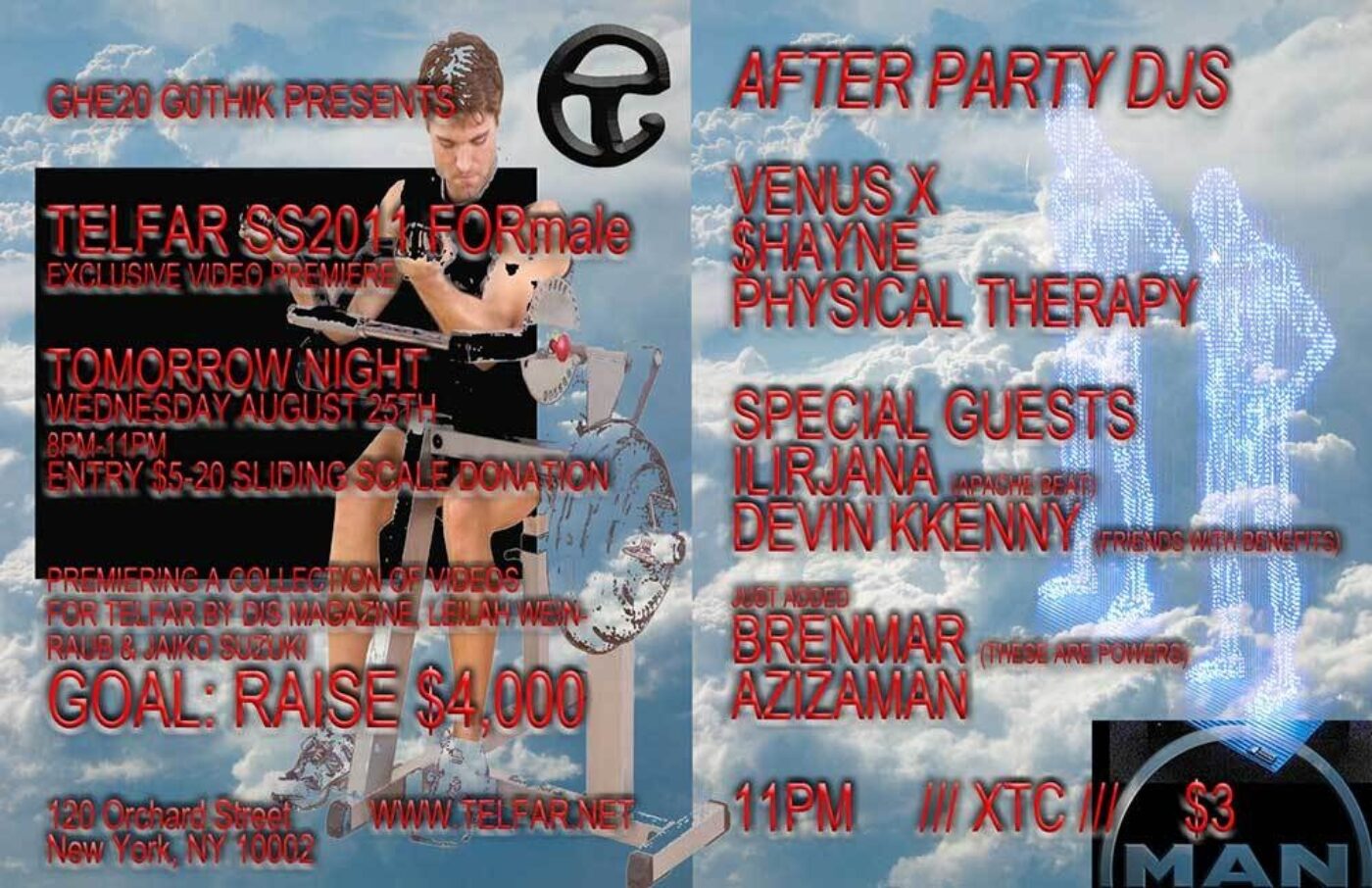 Devin Kenny
A major shift in visual culture has been the advancement of platforms (typically ones that are currently or seek to become corporate-owned) as an ideal social space and showcase for creativity. DIY until the buyout / until the casket drops. With this comes a new kind of mishmash aesthetic in which one can draw from any visual convention one wants, frequently combining the signifiers of several subcultures. You can like ____ but be into ____, _____, ____ and so much more … or not at all. Maybe neo-mannerist, but probably post-aggregate: a color run where you drop your phone in a Spencer's Toys and Gifts running relay with Hot Topic and a selfie stick, and you're about to "win" but gotta go run back for it. #blessed
There was once a website called spaceslavetrade.com; the website is long gone, but you can see examples of it if you go to web.archive.org (Internet Archive's Wayback Machine). Once there you may find a very dense, chaotic, disturbing collage of photos of children with distended bellies, extreme hentai images, punchy phrases in bold default fonts, photos of suburban white kids in tall tees and tights, and what sounds like Waka Flocka yelling the URL. When I look at ZillaKami or Billie Eilish, I can't help but think about the visual landscape that was paved by Seychelle Allah, Chino Amobi, Venus X, Shayne Oliver, Molly Soda, Maggie Lee, and others working in the dawn of what a previous generation's writer may have called information overload—but the load one can bear has a lot to do with the vessel one has with which to carry things and the tools one has to parse through it. You can probably eat an airplane if you break it down into small enough bits.
Devin Kenny was "Twinterviewed" for BOMB by Legacy Russell @devinkenny.
Swoon
The last decade has seen a revolution in our understanding of trauma, its effects, and how to heal from it. Advances in therapy and our discovery of the way trauma wires itself into the nervous system have been key, but it took a shift within our cultural power dynamics for that work to take hold. PTSD wasn't entered into our lexicon until the Anti-Vietnam War movement pushed back against the idea that it was justified for men to be sacrificed in war, while the feminist movement asserted that women and children were not property to be dominated and abused at will. We don't tend to think of scientific progress as dependent on cultural norms, but it is. Those human rights advances laid the groundwork for developments happening in this decade. Somatic therapies, EMDR, and psychedelic-assisted therapies are showing huge promise for treating the types of trauma that lead to anxiety disorders, addictions, and many other mental and physical ailments. Perhaps most importantly, seeing the link between trauma and conditions like debilitating addiction has fostered an upwelling of compassion, allowing us to begin to treat ourselves and others with more kindness, which, in turn, is creating ever greater potential for healing.
Swoon was interviewed for BOMB by Katie Peyton.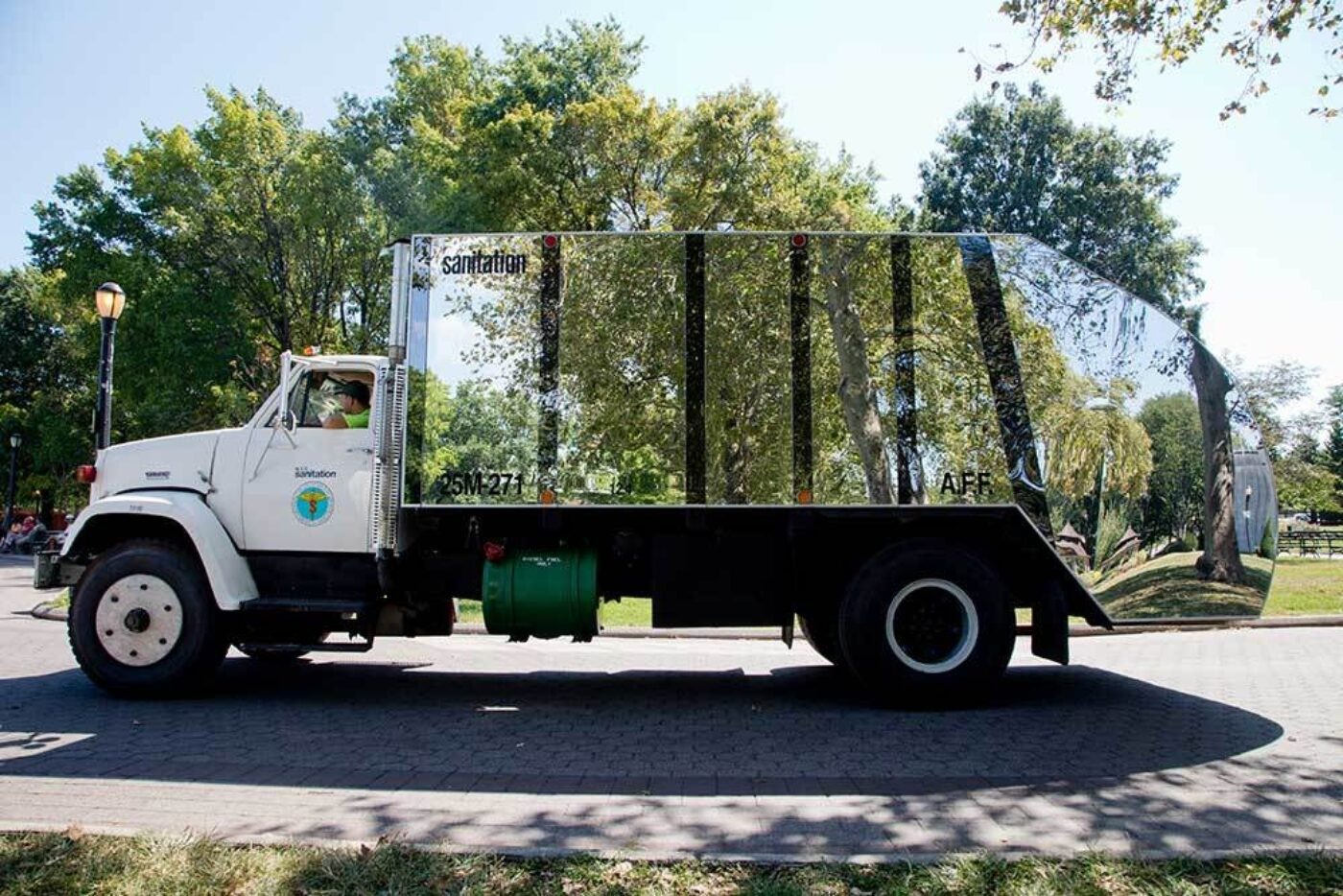 Sara Reisman
In an era muddled by information clutter, political chaos, and sliding scales of truth, does art matter? Prominent visual art of recent years drew from, and occupied spaces, not formally identified with art. In 2014, Creative Time collaborated with Weeksville Heritage Center which, following a lengthy expansion, was activated by Funk, God, Jazz, and Medicine: Black Radical Brooklyn, a neighborhood-wide exhibition that featured Simone Leigh's Free People's Medical Clinic at Stuyvesant Mansion, home of the first black OB/GYN, Josephine English. That same year in New York City, Xu Bing's Phoenix (2008–10) was installed at the Cathedral of Saint John the Divine. Assembled from construction materials salvaged from Beijing's World Financial Center, two dragon-like birds rose from the scraps of crushing labor conditions. At the Queens Museum, Mierle Laderman Ukeles: Maintenance Art (2016) centered on her collaboration with sanitation workers, punctuated by The Social Mirror (1983), a mirror-covered garbage collection truck that visually connected public and worker. Like a mirage on the other coast, Los Angeles's Underground Museum's Water & Power (2018), curated by Noah Davis, poetically demonstrated, according to its website, "how energy guides form." Recall that artists claimed the first "mic check" at Zuccotti Park in 2011, the site of the Occupy movement and Mark di Suvero's Joie de Vivre (1998). If any one of these moments resonate, then art still matters.
Sara Reisman co-interviewed Onyedika Chuke for BOMB.
Jareh Das
The body has long straddled the subject-object binary and continues to serve as a vast exploratory terrain for the replication of lived experiences. The body in performance art and its potency as a "live" form disrupts the nature of contemporary art by offering diverse experiences ranging from intimacy and complicity to confrontation. It can offer audiences direct, unmediated encounters that destroy pretense; and it creates sensory immersion, thus allowing for the opening up of different kinds of engagement. In the last decade, illness entwined with performance art practice has presented new ways of challenging expectations around who can make art, how they are making it, and for whom they are making it. Additionally, to consider illness and disability within performance art breaks apart traditions of representation to allow for the expression of new identities beyond established distinctions such as nationality, race, gender, and sexuality.
Jareh Das most recently interviewed Florine Démosthène for BOMB.
Jeanne Vaccaro
The best work I saw in the 2010s wasn't by an artist or in an exhibition, but a movement of artistic thought: an evolution in contemporary art for a plethora of gender subjectivities to be held and seen. It always begins with self-organizing efforts, like Chloe Dzubilo's co-curation with Jeffrey Greene of Transeuphoria at East Village gallery Umbrella Arts in 2011, a curatorial endeavor to stake claims for trans artists and aesthetic practices. With Relationship, Zackary Drucker and Rhys Ernst's participant-observer photography, the Whitney's 2014 biennial made space for gender self-documentation and thus to see transgender as an ordinary, processual, and collective experience. The New Museum's 2015 triennial couldn't quite authorize Juliana Huxtable's artistic voice without simultaneously rendering her an object, awkwardly and literally staging her holographic presence in Frank Benson's 3-D sculpture Juliana. By 2016, Art Basel installed gender-compliant bathrooms, and in 2017 Tourmaline's anthology Trap Door put pressure on the value of visibility. Trans erasure and tokenization persist in the art world, but the range of works being made and exhibited disrupts the consolidation of an identity into an aesthetic. In the coming decade, the category we may yet come to call transgender art may or may not be made by transgender artists.
Jeanne Vaccaro interviewed Sarah Zapata for BOMB.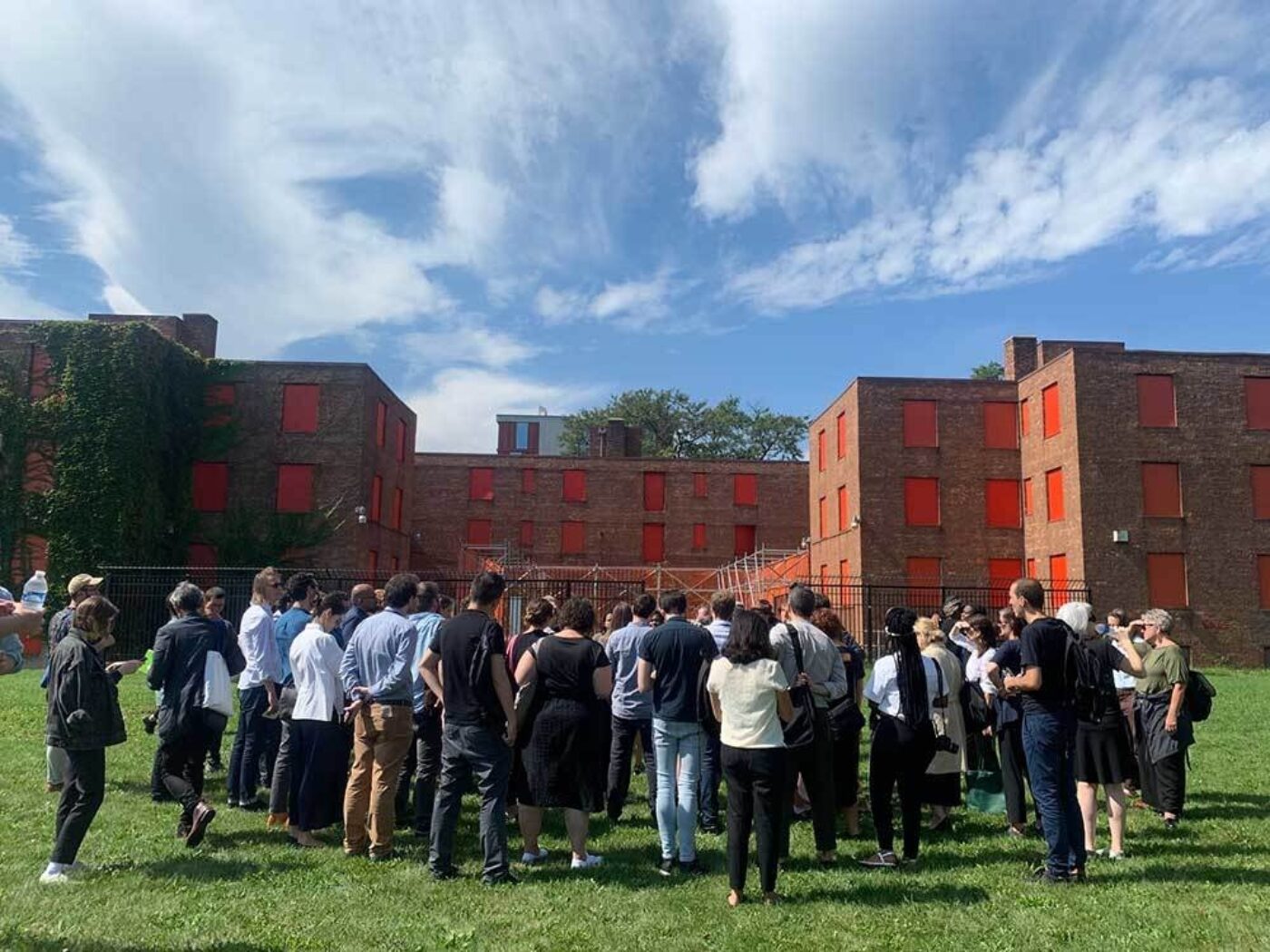 Melissa Potter
Almost a decade ago, artist and former New Art Examiner editor Jeff Abell introduced me to Chicago in the midst of a golden age. After I arrived, a series of exhibitions called AFRICOBRA in Chicago (2013) highlighted the city's black art movement and placed it at the heart of an ongoing international conversation. The exhibition A Proximity of Consciousness: Art and Social Action (2014) and its accompanying publication, featuring social practice pioneers like Jim Duignan, charted the city's distinctive political and pedagogical art movements. Public art was also a major focus, led by curators including Neysa Page-Lieberman who challenged the male-dominated form by commissioning women of color in the Wabash Arts Corridor. Chicago's feminist art movement—from Hull House to the present—was finally recorded by artist and curator Meg Duguid in the 2019 exhibition Where the Future Came From, with a companion book forthcoming from Soberscove Press. Terrain Exhibitions (founded by Sabina Ott and John Paulett in 2011), Compound Yellow (by Laura Shaeffer), and the Franklin (by Edra Soto and Dan Sullivan) are emblematic of the city's generosity, where artists provide platforms for other artists. In Chicago, approachable is still a word we use to describe the art world.
Melissa Potter wrote about "craft and feminist futures" for BOMB.
Tausif Noor
To shock ourselves awake from "that dream we name the past," argued Walter Benjamin, we are obligated to turn back to the historical past and simultaneously look toward the possibilities afforded by the future, with equal and unsparing criticality. Over the past ten years, artists working with the moving image have taken up this responsibility by excavating the violent legacies of imperialism and colonization to find moments of revolutionary potential, and linking such moments to the realities of displacement, disillusionment, and loss in the present. The films of Naeem Mohaiemen, Bouchra Khalili, the Otolith Group, and Zarina Bhimji look back to the twentieth century and attend to the impossible dreams for solidarity and sovereignty. Sidestepping both nostalgia and unbound optimism, these artists have opted instead, with sober and lucid means, to refract history in the face of rising fascism and political discord—a way to remain fully engaged in the present.
Tausif Noor most recently interviewed Matthew Angelo Harrison for BOMB.