What Sustained Us: Music
For this particularly challenging year, we've asked IONE, Lea Bertucci, Craig Taborn, Mary Halvorson, Felicia Atkinson, Miho Hatori, and Matana Roberts to tell us what sustained them.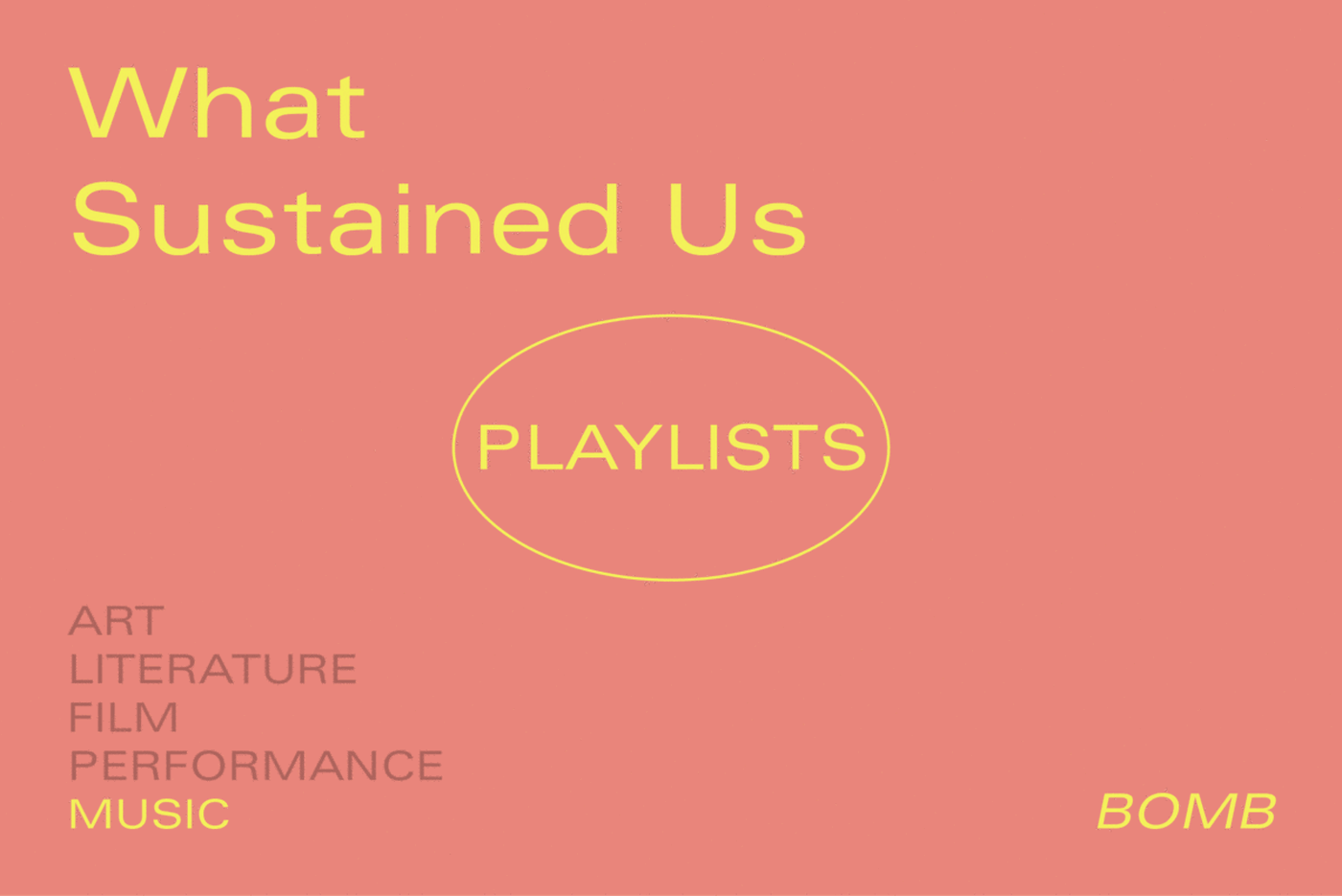 IONE

March 2020: Gentle deer walked the traffic-free streets before turning into my yard. Early in the pandemic, time itself had changed. Alone had new meaning.
In quarantine, I was seeking a resilience that would carry me through when Claire Chase (flutist and MacArthur Fellow) and Raquel Acevedo Klein (Music on the Rebound) penetrated my solitude with a big idea.
The idea was a daring, healing gesture: present Pauline Oliveros's World Wide Tuning Meditation on Zoom. Ross Karre and Bridgid Bergin of the International Contemporary Ensemble completed our dream team.
Let's do it!
*
The Tuning Meditation had been presented worldwide for audiences small and large since its inception. Still, Pauline intended it to become even more expansive.
Before her passing in 2016, we'd included it in our two-year plan. As we launched the first of what would become five weekly online productions, it dawned on me that this was it!
Pauline's sonic vision was manifesting.
The screens were packed with friends and strangers. It was sound. It was visual. It was art! We loved following the score, sounding tones heard in our "mind's ear," alternately listening to the voices of those around us, then creating tones not heard before.
We were breaking away from fear and solitude, and immersing ourselves in something we were all sorely missing: community.
Oh, my, what a gift it was for us and the over 4,500 participants, from all seven continents and over thirty countries, who joined us.
It was surprisingly satisfying, and, yes, sustaining.
Read IONE's interview with Lisa Harris here.
Lea Bertucci
The songs contained in this playlist encompass much of what has been rattling around my head throughout this hellbeast of a year. In the process of recording my next record, I felt obliged to experiment with the ways that oblique musical influences might seep into my work—styles and traditions of music that are not obvious influences yet still somehow move me deeply and affect my approach. Medieval French troubadour songs to American traditional are represented alongside some of the more obvious markers of experimental music. Some songs are included to soothe, others for catharsis, and still more that stare directly into the abyss.
Caroliner – "Crumble Legs and Cabins"
Dusty Springfield – "The Windmills of Your Mind"
Elizabeth Cotten – "Fox Chase"
Kaigal-ool Khovalyg – "Fantasy on the Igil"
Alice Coltrane – "Lovely Sky Boat"
Studio der frühen Musik – "Lasse, pour quoi refusai?"
Morton Feldman – "Piano for Four Hands"
Iancu Dumitrescu – "Gnosis, for Double bass" (excerpt)
Tony Conrad – "Pythagoras, Refusing to Cross the Bean Field at His Back, Is Dispatched by the Democrats" (excerpt)
Throbbing Gristle – "Hit by a Rock"
The Stooges – "Raw Power"
Blind Lemon Jefferson – "All I Want Is Pure Religion"
Scott Walker – "Farmer in the City"
Read Lea Bertucci's interview with Noah Wall here.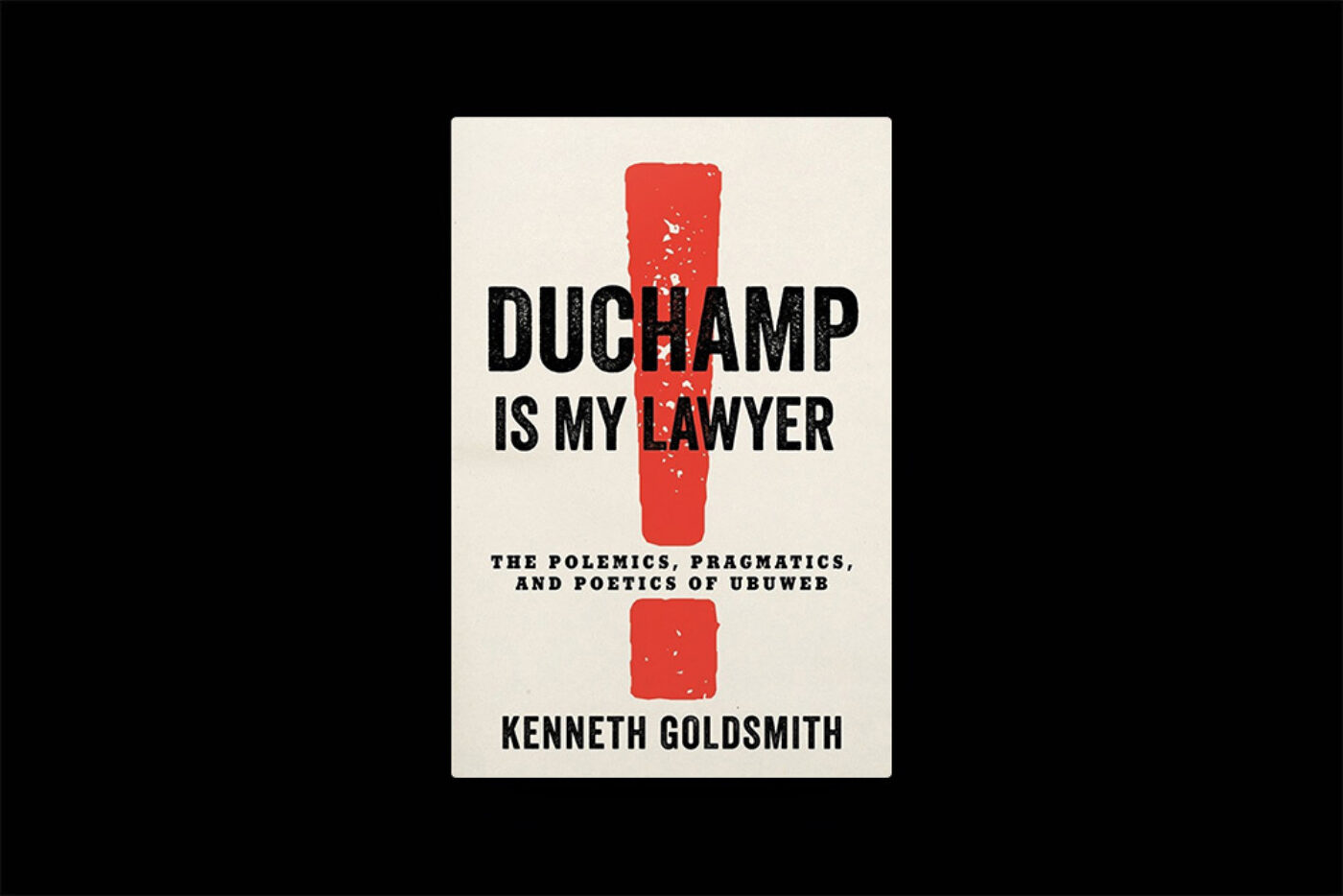 Craig Taborn
When art and performance spaces were closed in New York due to the COVID lockdown, I experienced withdrawal from my usual sources of inspiration. While media platforms such as YouTube offer much of interest, the algorithms they use create annoying feedback loops of advertisements or redundant and often irrelevant content suggestions rather than encouraging the kind of discovery and surprise that I am seeking. So, in search of alternative resources, I was happy to find that an old favorite of mine was still an active website. UbuWeb is a "pirate shadow library" begun by Kenneth Goldsmith in 1996 and is dedicated to archiving algorithm-free and freely downloadable avant-garde content from the twentieth and twenty-first centuries. It is an eclectic grab bag full of "artifacts" from experimental visual, sound, film, and video artists, as well as poets, composers, choreographers, and other creators who trouble the boundaries of established practices. Over the years UbuWeb has introduced me to a diversity of interesting creators such as electronic composer Éliane Radigue or The Otolith Group along with access to hard-to-find documentaries on people like David Hammons or bpNichol. While it is not completist by any measure, I find it useful as a sampler archive to search through a remarkable breadth of content across many disciplines and to discover obscure or experimental work of both familiar and unfamiliar artists. And fortuitously, this summer as I was rediscovering this resource Kenneth Goldsmith's history of the whole endeavor was published: Duchamp Is My Lawyer: The Polemics, Pragmatics, and Poetics of UbuWeb.
Read Craig Taborn's interview with Camille Norment here.
Mary Halvorson
It's a common story among musicians: I was on tour in Europe as the pandemic ramped up in March, and at a certain point I had to cut the tour short, fly home, and immediately go into quarantine. At the time I had no idea that I would essentially be home for the rest of 2020, the longest stretch I've gone without traveling since I was a kid. My downstairs neighbors, who moved in the year before, and who I didn't know very well at the time, were aware of my situation and had stocked my fridge with groceries. It was this unexpected act of kindness that set the tone for a renewed appreciation of the neighborhood I love and have lived in since I was twenty-one, yet which always functioned more as a pit stop between tours. Suddenly, Fort Greene, Brooklyn, became my entire world. I stopped taking the subway, and I don't own a bike or a car. Today's world is my neighbors—now friends—plus a ten-block radius including the park and local businesses. It's the people and places I see regularly that give meaning to the days as they bleed into months, as time ebbs with a confusing circularity. The collective rush to the streets on November 7 to celebrate the Biden-Harris victory felt like a culmination of everything I love about this community, and it's that energy and these people who have sustained me through this unprecedented year.
Read Mary Halvorson's interview with Steve DiBenedetto here.
Felicia Atkinson
The Dunes: Something temporary that turned into a longer stay. Maybe we shouldn't leave.
Now in this season, I hear the hunters not so far away, the echo of any violence, anywhere.
The trees that the wind had broken. I said to my son, the wind is a strange carpenter.
The allowance of walks turned from one hour, one kilometer a day, to three hours, twenty kilometers a day.
In any case, I walk in spirals.
We meet the sunset, the smell of green wood burning in the nearby fields. Like anyone, we make plans in uncertainty.
With a small child, you don't go far anyway. We stay in it, the dunes, and we become close to the green, to the wind, going from running fast to standing still, sitting in the ground, looking at microscopic snails, rolling in the dunes like rocks lost unto the sea.
In the night I walk them in my mind; I relate to them while asleep. They are only nine hundred meters away, as I hear the sea breaking into the sand. I read other landscapes in books as a way of holding hands with missing friends. There is no one we know here.
This empty beach town where we are staying, the Christmas decorations that sprouted one evening, and the memory of the lake we were close to once before—all these elements folded tight like two pieces of transparent paper, where I would draw rapid, land-conveying lines.
It's been almost a year since I have encountered a real city. I hold stone in my hands; I wear wool and rubber. I still don't know how to drive. Our records are in storage, and all shows are cancelled. But the light here, at dawn!
The music is in my head. I compose silently while thinking of the dunes, this blank piece I offer to them. Or maybe it's the opposite. I am playing what they are: sand, sweetgrass, blue thistles.
Read Felicia Atkinson's interview with Ben Vida here.
Miho Hatori
I became anime otaku (anime-obsessed) in the year 2020. I watched anime from dusk until dawn to catch up with Anime World 2020. I was obsessed with the movement in the fighting scenes, the facial expressions, story-telling, and creative spell names.
This year gave me time to think deeply about the concept. My upcoming album title became Between Isekai and Slice of Life. (Isekai is the anime genre, meaning parallel world.) Anime and Édouard Glissant were my two sources of inspiration for this album. They are two of my favorite topics. From this process, I tried to find a well-balanced and safe "between" space in this chaotic year.
I feel that everyone has been thinking about life and death this year. Many people left New York City to rethink their lifestyle, their life purpose, to reconstruct the system, and so on. I feel blessed to have the opportunity to make this album and think about identity through this lens.
This opportunity gave me a new "relation" (in a Glissant way) to music and a new perspective on my profession and passion. I want to thank my friends who helped me support these visions. Without them, I would be so lonely on this island of thoughts. I felt the strong feeling of local community and love in general during 2020, and thought deeply about why we are still here. In fact, "relation" might be the word of the year 2020 for me—relation to nature, to community, to the other political group, to the new us.
Lastly, I want to share the signature phrase of my favorite anime character, Yami Sukehiro (Black Clover), which helped me get shit done and push through this year:
"Surpass your limits. Right here. Right now."
Read Miho Hatori's review of Édouard Glissant's Sun of Consciousness here.

Matana Roberts
Every morning I wake up more thankful than the last. Not that it's been easy, but it's been doable. I miss many things and people. But most of all I miss the collective embodiment that only comes from togetherness in a room. Crammed in a venue waiting for the band, or at an opening, or maybe sliding next to each other while a deejay surprises us with that forgotten song, or sitting with close kindred at our local dive cafe or bar, laughing. Because of the discipline and guilt needed to play a musical instrument, I work best via a dependable routine in my visual art studio life. With the COVID shutdown, I decided it was time to add a bit more whimsy to said routine, to drag some of my embodiment memories in, whether they wanted to be in the room or not. So my days start with embodiment "play." I awake at the crack of dawn, roll out of bed, guzzle down some water, put on noise-canceling headphones, turn up LOUD a favorite playlist, and I dance. Ten to fifteen minutes of unadulterated embodiment, memory, joy. The space where I dance is in front of my ancestral meditation altar, photos of those now gone who have made it possible for me to exist. Sometimes I feel shy dancing in their presence, but then I remember: if they were here, they'd be dancing too. And I let go. Life, living, and loving is the dance, even in the midst of sadness, trauma, and loss. Never forget your dance.
Read Matana Roberts's interview with Christopher Stackhouse here.