What Sustained Us: Literature
For this particularly challenging year, we've asked Elisa Gabbert, Amelia Gray, Myriam Gurba, Jessica Lanay, Greg Mania, Lydia Millet, Lara Mimosa Montes, Rakesh Satyal, Asiya Wadud, Charles Yu, and C Pam Zhang to tell us what sustained them.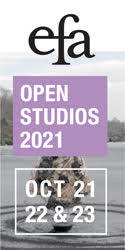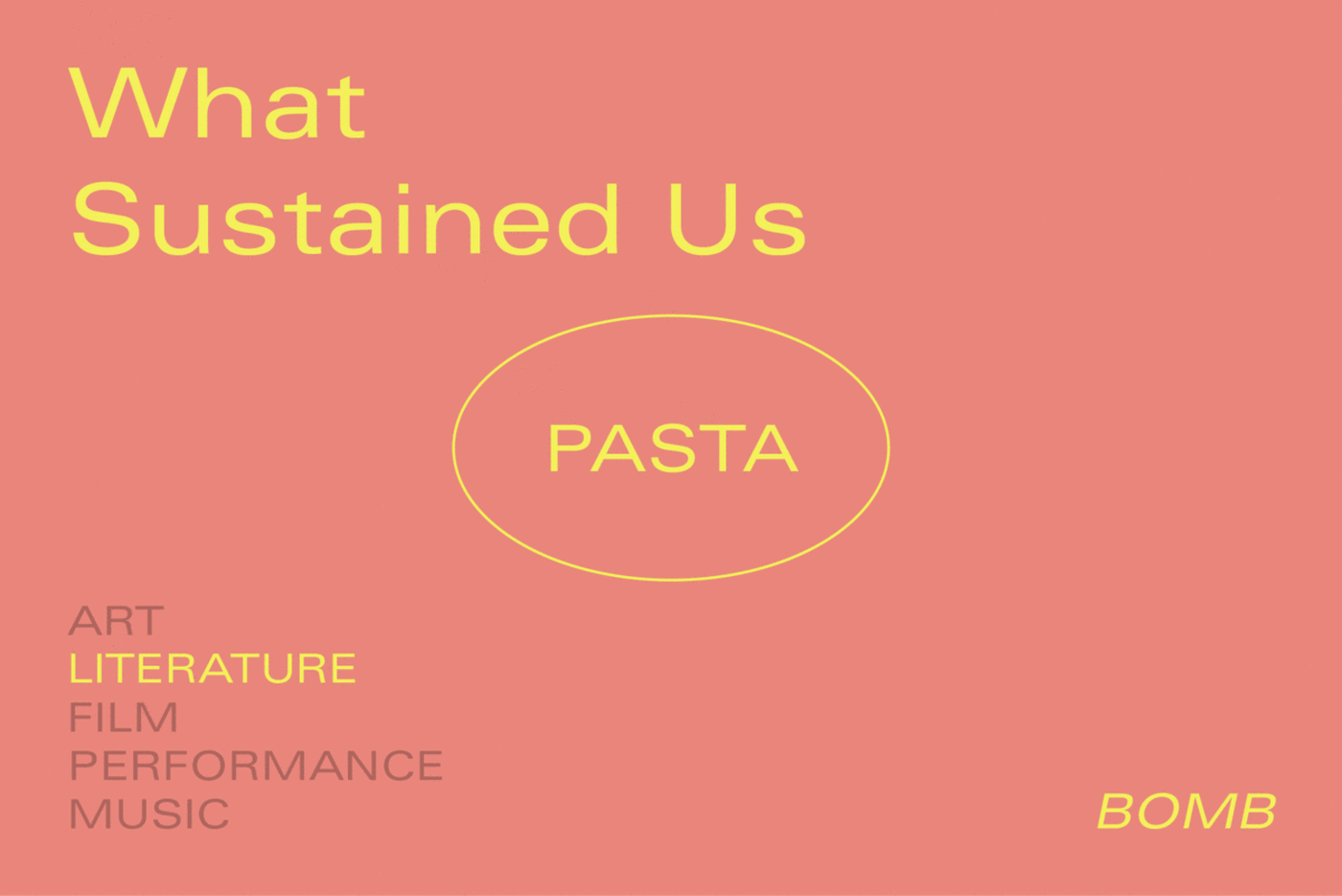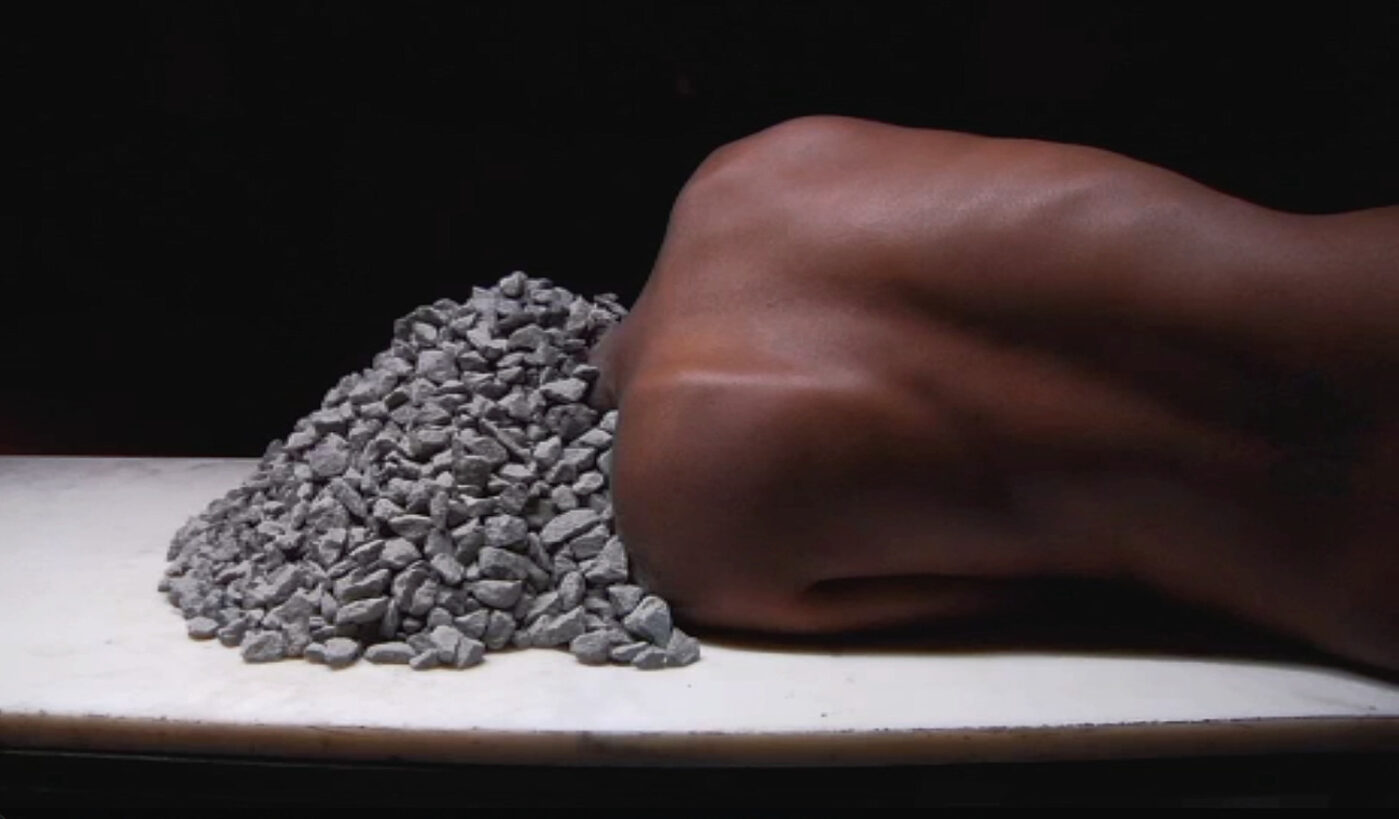 Jessica Lanay
The poem by Gwendolyn Brooks "my dreams, my works, must wait till after hell" and the eponymous video installation by Girl have been haunting me since January. The poem by Brooks ends with the speaker desperately trying to process her honey and stored bread after what even a hardened and myopic person may call much-too-much pain. The work has been a meditative copse for me, reminding me, as a Black woman who tarries on the sutures of pain, to show how it is constructed in order to release and realize the erotic joy beneath, of my fear of forgetting how to taste my honey and bread. In a visual plane where a sea of grass may spell "starving," this poem and this piece stand as a round of life that forced me to look and listen to the various real and true loves haptically pulsing in my lifesphere—those friends that wade the flood to pull me back for one simple reason, "not without you." All at once I found the value both in being lost/fugitive in the flood as well as being sheltered from it. And through it all—the systemic ripping of my embodiment and the embodiments of those I love and the raucous, wildering joy—that poem and that artwork so engaged my fear that I surpassed it to latch humbly, passionately, and audaciously to the love and shelter I found in my friends.
Read Jessica Lanay's interview with Chiwan Choi here.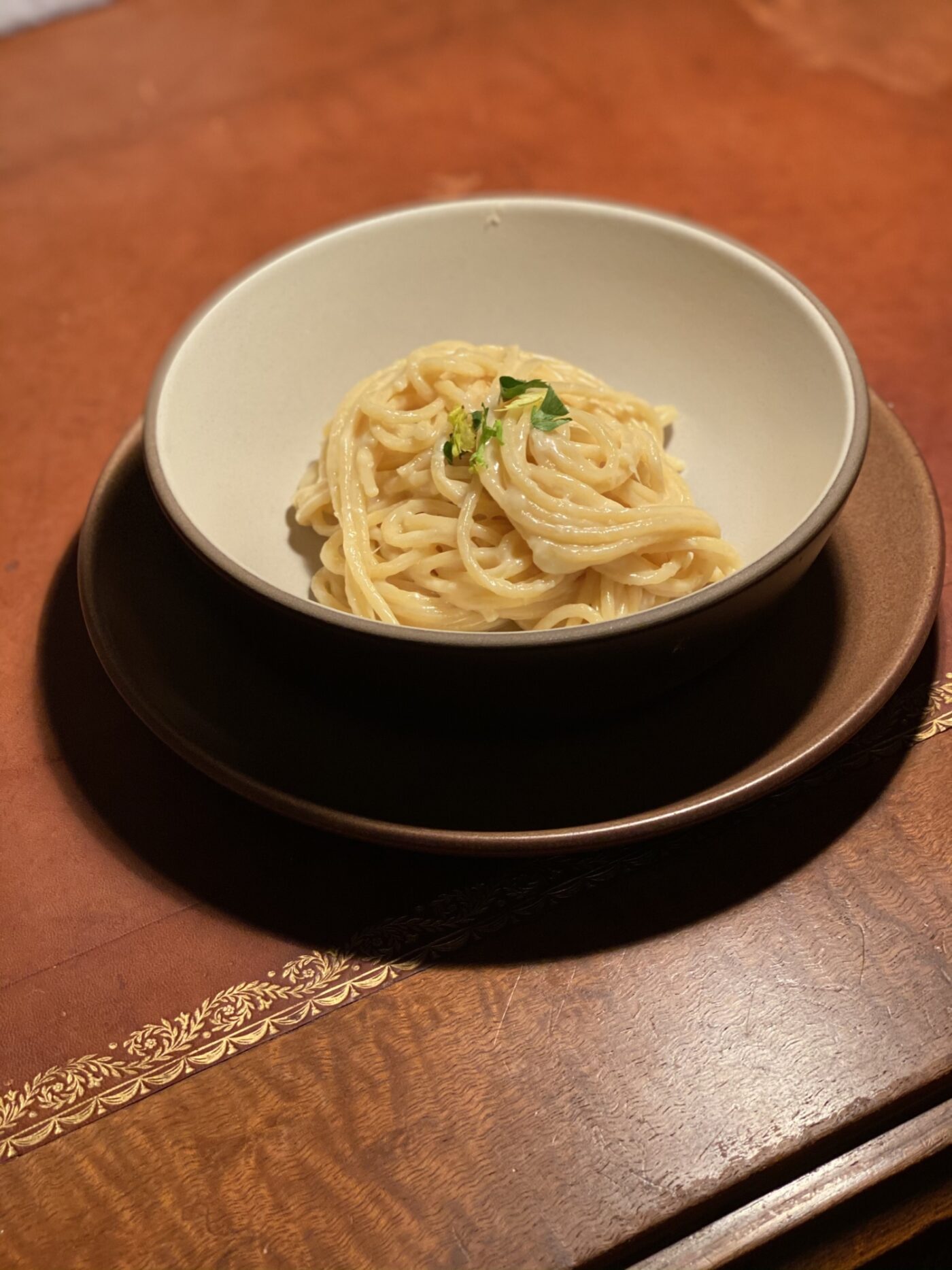 Amelia Gray
First of all, I never have any kind of prophetic or philosophical dream, and I'm fascinated when anyone does. I never wake up with lines or ideas for my work or life. In my dreams I'm typically trapped in hotels, trapped in airports, trapped in elevators, or, most often, trapped in a huge public bathroom with thousands of toilets and every one of the doors ripped off the hinges. But sometime this summer I had a dream where I woke with the line, "My purpose is to stand in wonder." It was another bathroom dream, but it ended with that line, which I now keep returning to. I think it's right: my purpose is not to figure out the machinations of the vaccine; my purpose is not necessarily to distill all this into creative work; my purpose is not to force solutions. My purpose, now and always, is to stand in wonder. That's enough to sustain me through all of this.
Also: Five-Ingredient Creamy Miso Pasta by New York Times Cooking. So salty and good. Great with leftovers or on its own.
Kosher salt
16 ounces spaghetti, linguine, or bucatini
6 tablespoons unsalted butter
3 tablespoons white (or red) miso
4 ounces Parmesan, finely grated (1 packed cup)
Kizami nori, furikake, or thinly sliced seaweed snacks, for garnish (optional)
Bring a large pot of salted water to a boil. Add the pasta and cook, stirring occasionally, until al dente. Reserve 1 1/2 cups pasta water, then drain the pasta. Add the butter, miso, and 1 1/4 cups pasta water to the pot and whisk over medium heat until miso breaks down and liquid is uniform, 1 to 2 minutes. Add the pasta and Parmesan and cook, stirring vigorously with tongs until cheese is melted and sauce emulsifies. (The keyword here is "vigorously." To achieve a silky smooth pasta instead of a gloppy one, put your cacio e pepe skills to work.)
Divide among shallow bowls and sprinkle with nori or furikake, if using.
Read a short story by Amelia Gray here.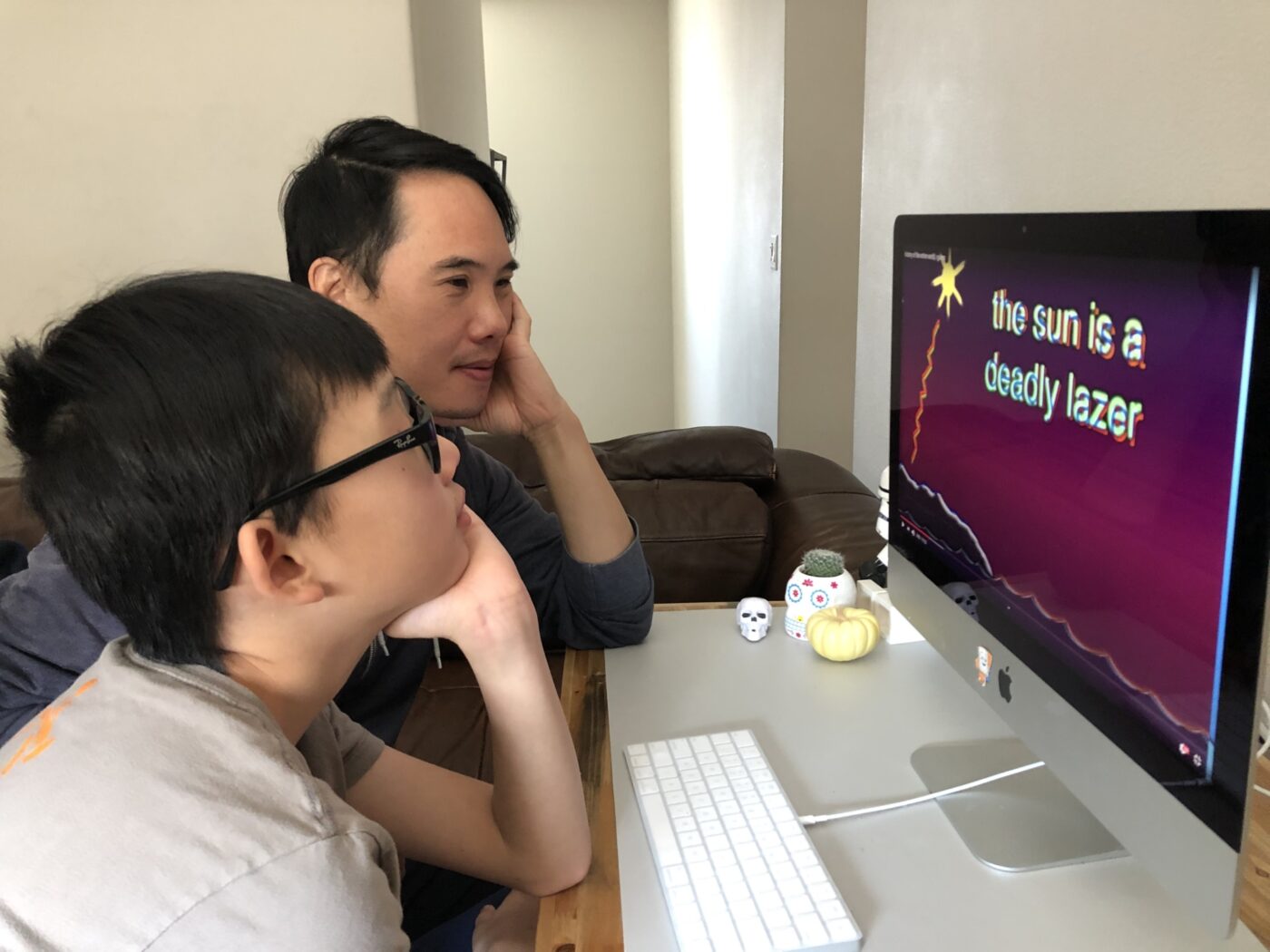 Charles Yu
In approximately nineteen minutes this YouTube video, created by Bill Wurtz, has a simple ambition: to encapsulate the history of the universe, starting with the Big Bang. My son, Dylan, showed the video to me a few months ago, and we have since re-watched it, together and separately, numerous times. It's insightful, creative, really funny, and extremely informative. Or maybe informative is not exactly the right word for a summary that zips and zooms past whole epochs in a single sentence (or less). It's gesturing at information with a sweep of the arm, with a nod and a joke—not so much conveying history as putting the whole huge thing up on a shelf, showing you where to look if you want to find out more. During a year when it has sometimes felt like civilization might be ending, "history of the entire world, i guess" offered scope and perspective and laughs. My son and I got really into this and other, similar YouTube channels by scientific or historical "explainers" that try to make sense of complex things, and navigating this time together has been one of the consolations of the pandemic. The extra time to learn history from the internet, or play Minecraft with him (although he has since moved on to Fortnite), or getting updates on the latest TikTok news from my daughter, Sophia. It's been an awful year for everyone, but one thing that has sustained me is the cleverness and curiosity of other people, including my kids.
Read Charles Yu's interview with Gabe Hudson here.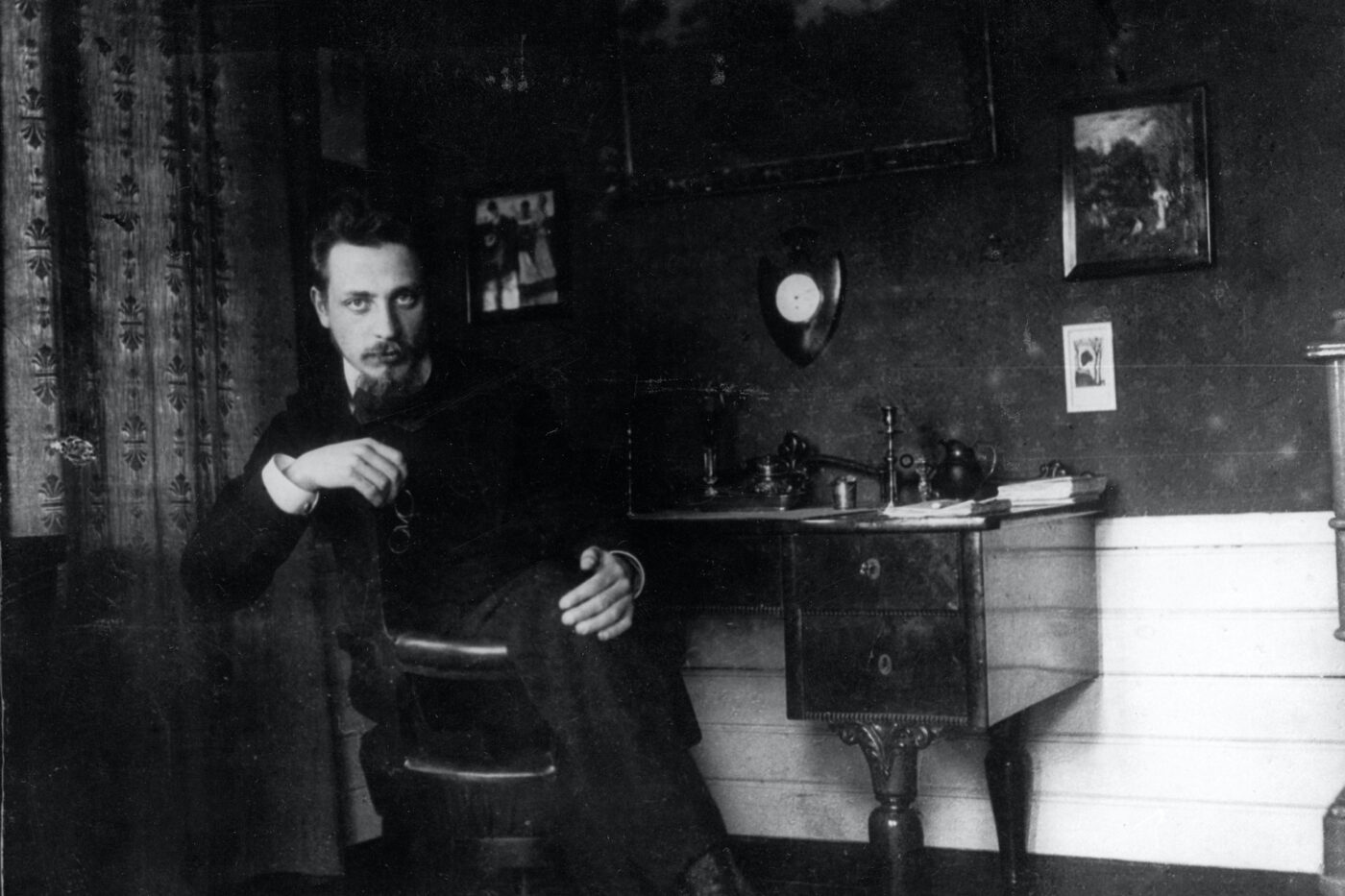 Elisa Gabbert
For many years, Rainer Maria Rilke's most famous line ("Du mußt dein Leben ändern"—"You must change your life") has been something of a mantra for me. In moments when I hate my life, it comforts me to think it to myself, even if I don't change my life. (It's the urgency, the must-ness, that matters, I feel, more than the commanded action; the action is vague, but the need for it is not.) The line is especially poignant now, in late 2020, because I tried to change my life and didn't succeed.
When I look back at the year, it's clear that my most memorable reading experiences were with Rilke. It's the way he moves from the sort of casual—he might be at the zoo—to a sudden intensity that seems to burn a hole through the paper of reality: "Whoever has no house now, will never have one. / Whoever is alone will stay alone." "Oh and night: there is night, when a wind full of infinite space / gnaws at our faces." (These are Stephen Mitchell's translations, my favorite.) "That is what fate means: to be opposite, / to be opposite and nothing else, forever." These lines rip the sheet off reality, leaving only the naked ghost. There's a sense that you can never know quite what he means—as if the poem has become pure meaning, and pure meaning has nothing beneath it.
It's almost ritualized speech now to express one's gratitude, to acknowledge how lucky we are for what we still have—and I am lucky, and I am grateful, but all of this still hurts immeasurably, and I can be, when alone, so fiercely protective of my despair. Reading Rilke in the early, still-dark morning, I felt allowed to despair, and it made me so happy.
Read Elisa Gabbert's interview with Lincoln Michel here.
Lara Mimosa Montes
Mei-mei Berssenbrugge's A Treatise on Stars is the poetry book of 2020. Do not talk to me about any other books, not even mine. These poems are b e y o n d what I could have asked for from the universe; and in the way of poetry, I think I ask for a lot, so: I feel blessed! After hearing Mei-mei read from this one ~virtually~ at the Poetry Project recently, I realized A Treatise on Stars isn't about stars so much as it is made in conversation with the stars: "When mind extends toward sky, it may take the form of a perceived star, because respect is a portal." This is the kind of poetry worth surviving the end of the world for. If you're finding yourself in a pensive mood this season, looking for some deep answers to the question "Why do we exist?" then seek out this book—after I read it, it inspired me to suspend my interest in all things literary and instead spend some time experimenting with quantum entanglement, energy, and the power of presence. Not all writers have the capacity to keep pursuing the unknown book after book, but Mei-mei does: I have so much belief in her process and vision. If there was one word I could summon to describe her poetics: SCALAR.
Read Lara Mimosa Montes's interview with Lucy Ives here.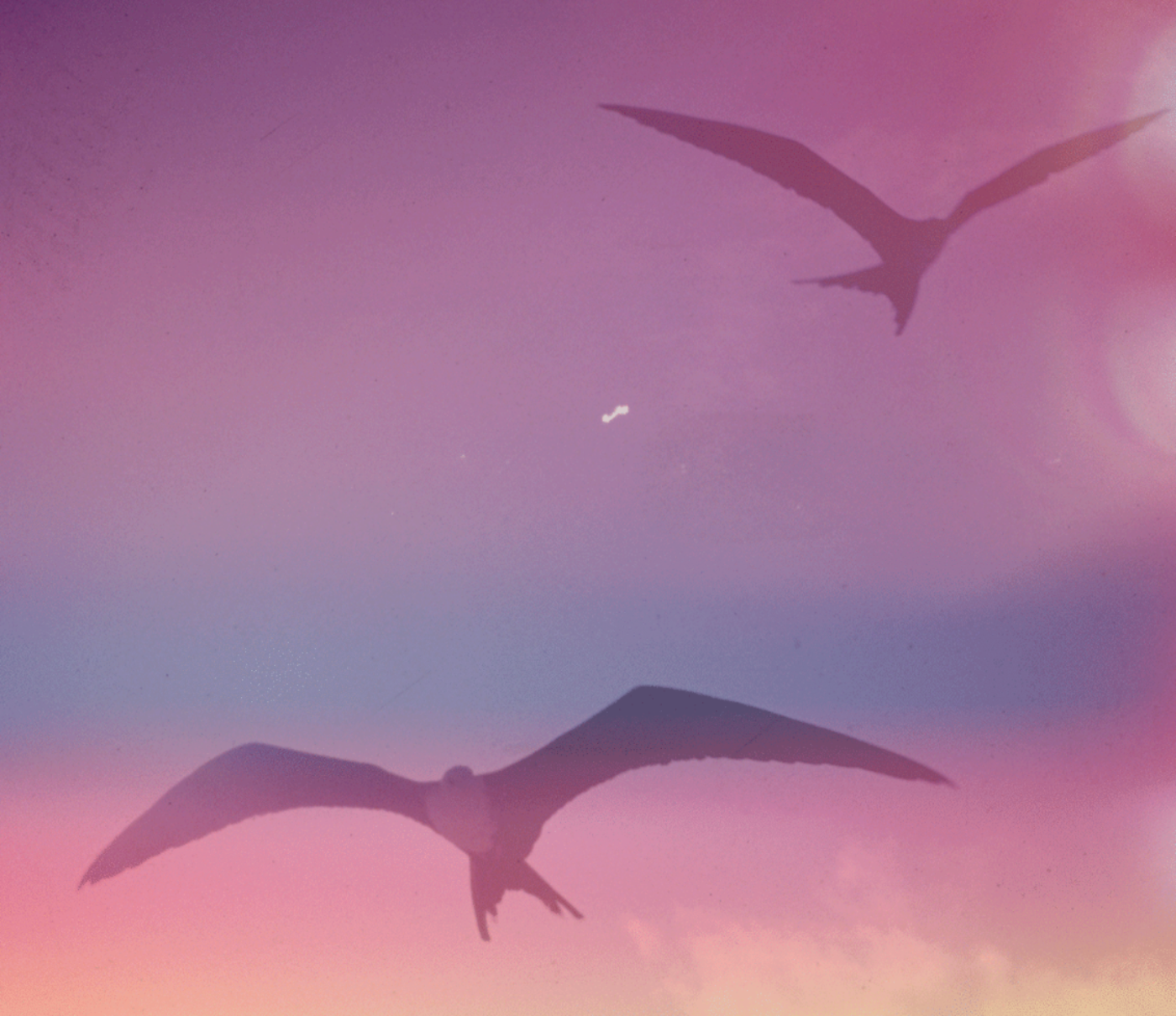 Lydia Millet
I used to think birds were boring—didn't even know they were dinosaurs. Now I love them. This year I've often watched them dreamily, as I stand still at one of my windows, flitting around the feeders of thistle and black sunflower seed in my yard in the Arizona desert. Finches, cactus wrens, glamorous woodpeckers, curve-billed thrashers with beady yellow eyes. The thrashers look pretty pissed-off sometimes, but that's just their faces.
And the ground-loving birds, the plump, comical Gambel's quail with plumes on their heads that waggle when they run, and the mourning doves, who gather beneath the feeders to collect the seed fall and built their nests everywhere. Now and then they charge toward each other and give chase.
Also roadrunners, who have no interest in the feeders but catch fish from my small artificial pond, or unlucky lizards. They can run like hell, just like in the old cartoons, and look crazy when they do it. They're cuckoos, after all. The crests on their heads move like splayed fingers, spread out and then flatten again.
For months all of these have been the closest, most captivating life outside our walls. My companions. So it made me feel sick to my stomach when I read, in September while the wildfires were burning on the West Coast, that migratory ones were dropping dead from the sky by the hundreds of thousands. In New Mexico and other parts of the Southwest. Scientists aren't sure why.
Please, not you, I'd think, looking out at the ones in my yard. Some of them are also migrants—the northern flickers, pine siskins, hummingbirds. Not you too.
Read Lydia Millet's conversation with Jonathan Lethem here.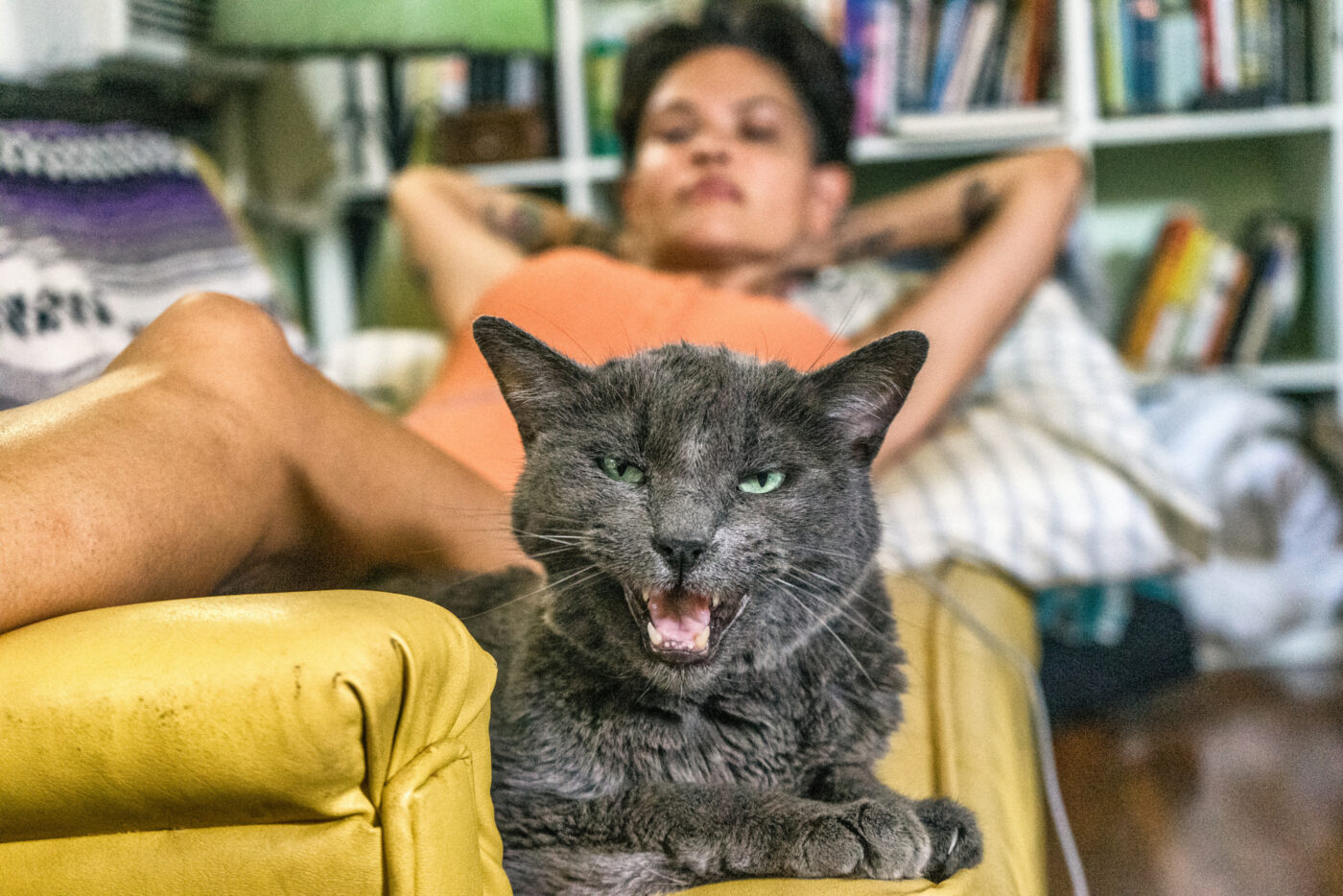 Myriam Gurba
In 2020, I turned into something which I'd believed unimaginable.
I evolved into a cat person.
Dog loyalists raised me, and after moving out of my parents' home, I dove into an extremely long-term lesbian relationship that resulted in rabbit adoption. The bunnies lasted as long as my gay marriage. Their deaths were the harbingers of divorce.
Over a year ago, a cat and his caretaker sauntered into my life. I put up with the cat, allowing him to frown at me and occasionally shove his butthole near my face. After months of courtship, I realized that I no longer tolerated the cat. Instead, I felt affection for him. This development amused me, reminding me of my relationship with cheese. I hated cheese until the day I inexplicably didn't. On that day, I decided I COULD NOT GET ENOUGH OF CHEESE.
Now, I cannot get enough of this good-looking tomcat who shares something in common with a well-known Latino politician. They are tocayos, namesakes, and because of this quirk, I sometimes call my feline friend Julian Catstro.
When a series of calamity strikes, forcing you to live as a pseudo-hermit while anticipating a fascistic coup, a house cat becomes an even greater gift. Julian's warmth and gummy scowl sustain me. I sink my fingers into his fur and am reminded that touch isn't a want. It's a need. In imitation of my grandmother Arcelia, I speak to Julian in high-pitched Spanish, eliciting high-pitched, American meows that require no translation.
Read a review of Myriam Gurba's Mean here.

Greg Mania

If you had told me five years ago that the book I was writing in my East Harlem apartment after getting laid off from a shitty retail gig was going to be in bookstores, I would have been like, "Bitch, what?" If you had told me that I would be releasing my first book during a global pandemic, I would have been like, "Bitch, what?"
This is certainly not the year any of us had imagined it would be—especially debut authors. There would be no launch parties, book signings, readings, literary conferences, panels, lines of family and friends to hug, and all the other things I dreamed about while writing this book in between various day jobs.
And, as someone who was diagnosed with IBS a little over a year ago, I was like, THANK GOD.
Hear me out: Am I happy about the circumstances that have sequestered us to our respective homes for the majority of 2020? Absolutely not. But I get to do a book tour? From the comfort of my own home? All I have to worry about is my top half and staging one-fourth of my room? Please, and thank you! And then an unforeseen gift: being in conversation with the same authors I sat on the floor of bookstores reading just a few years ago, many of whom live all over the country, and probably wouldn't have been able to join me otherwise in ushering my first book out into the world. And then a new desire was realized—perhaps one that made all the stress of launching a book in this garbage year worth it:
That I might one day be able to pay it forward.
Read Greg Mania's interview with Kristen Arnett here.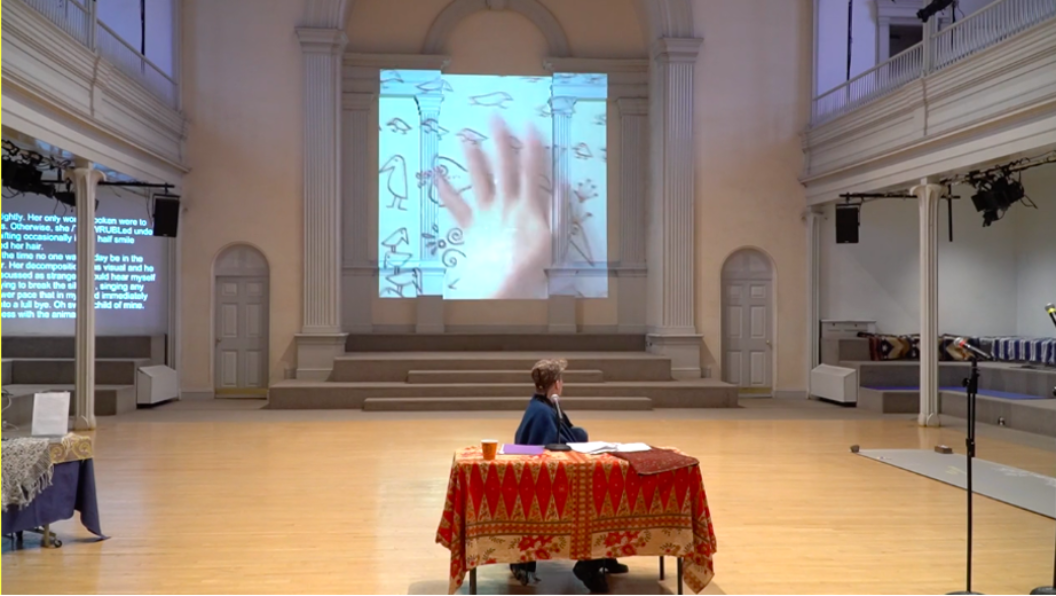 Asiya Wadud
By the final day of this past February, cultural spaces in New York were just beginning to constrict as COVID-19 inched ever-closer toward New York City. During those late February and early March days, time felt wrapped in a hazy film, and for the rest of this year, that film has—at various moments—loosened, folded, released, and made itself newly taut. Right now, a day passes for a week, a week passes for a month, a month becomes a whole year. But on February 29—with just a few COVID-19 diagnoses trickling in—I went to Danspace Project as I'd been planning to do. It was impossible to imagine then the monumental ways that the virus would beisege and flatten the city over the course of the next several months. With a prescience and as a prelude, devynn emory's mmm (movement meditation memorials) placed in me a language to be with the searing loss so palpable in New York during the spring months. emory's mmm was presented as part of the Kin and Care Research Group's offerings, which were all part of Danspace Project's Platform 2020: Utterances from the Chorus.
As a performance lecture, mmm draws on emory's roles as a hospice nurse (now COVID nurse), as choreographer, as dancer, and as writer. Each movement meditation memorial emory presented is dedicated to someone they met in their role as nurse, and each mmm was punctuated by a reading from their work, "embodied eulogies." Together, the two pieces act as an entwined vignette and become a small window into the entanglement of each person's life and emory's life. The enveloping tenderness of emory's offerings in mmm haunted me in late February, and it haunts me now as I wonder how it is possible for any person to embody so much loss.
mmm is a piece for these times—it holds all the austerity and universality of grief while bestowing a gentle reverence on each person who passes away. mmm keeps ringing as bell and litany and usher for this year.
Read Asiya Wadud's interview with Emily Skillings here.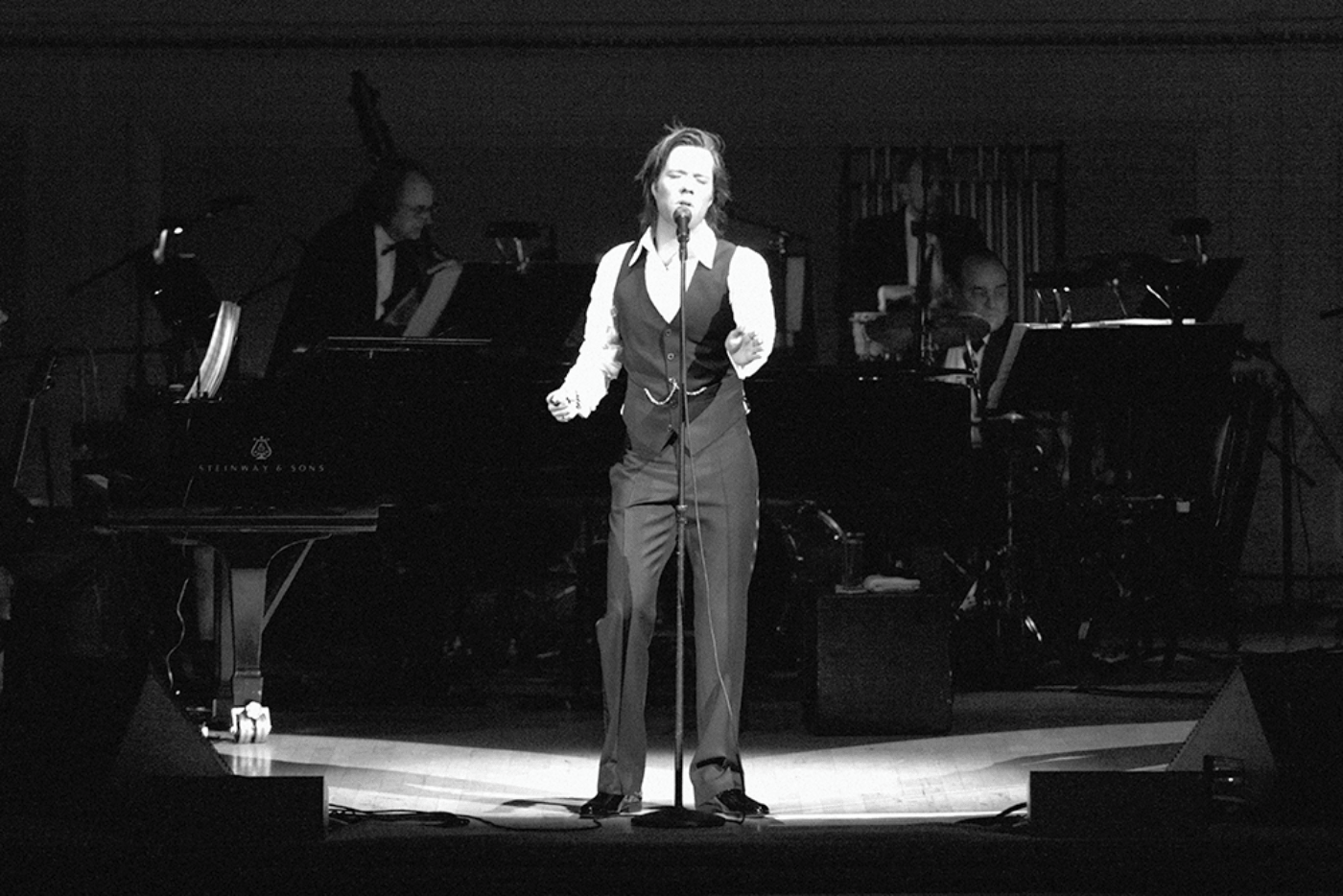 Rakesh Satyal
It was very fitting that I was asked to profile the wonderful Rufus Wainwright for BOMB this fall, as I've been a longtime admirer of his work. His latest album, Unfollow the Rules, is one of the strongest entries in his catalogue, and it also showcases his remarkably deft and singular singing, which is quite unlike anyone else's. Years ago—fifteen years ago, in fact—I sang a cabaret show in New York called Roofies, which was half songs by Wainwright and half songs by Fiona Apple. Of course, her latest album, Fetch the Bolt Cutters, is an unmistakable masterpiece, and it was the soundtrack to many of the dozens of dinners I made during quarantine. These two artists gave me some much-needed solace and joy amid the trapped stasis of this godforsaken year.
Read Rakesh Satyal's interview with Rufus Wainwright here.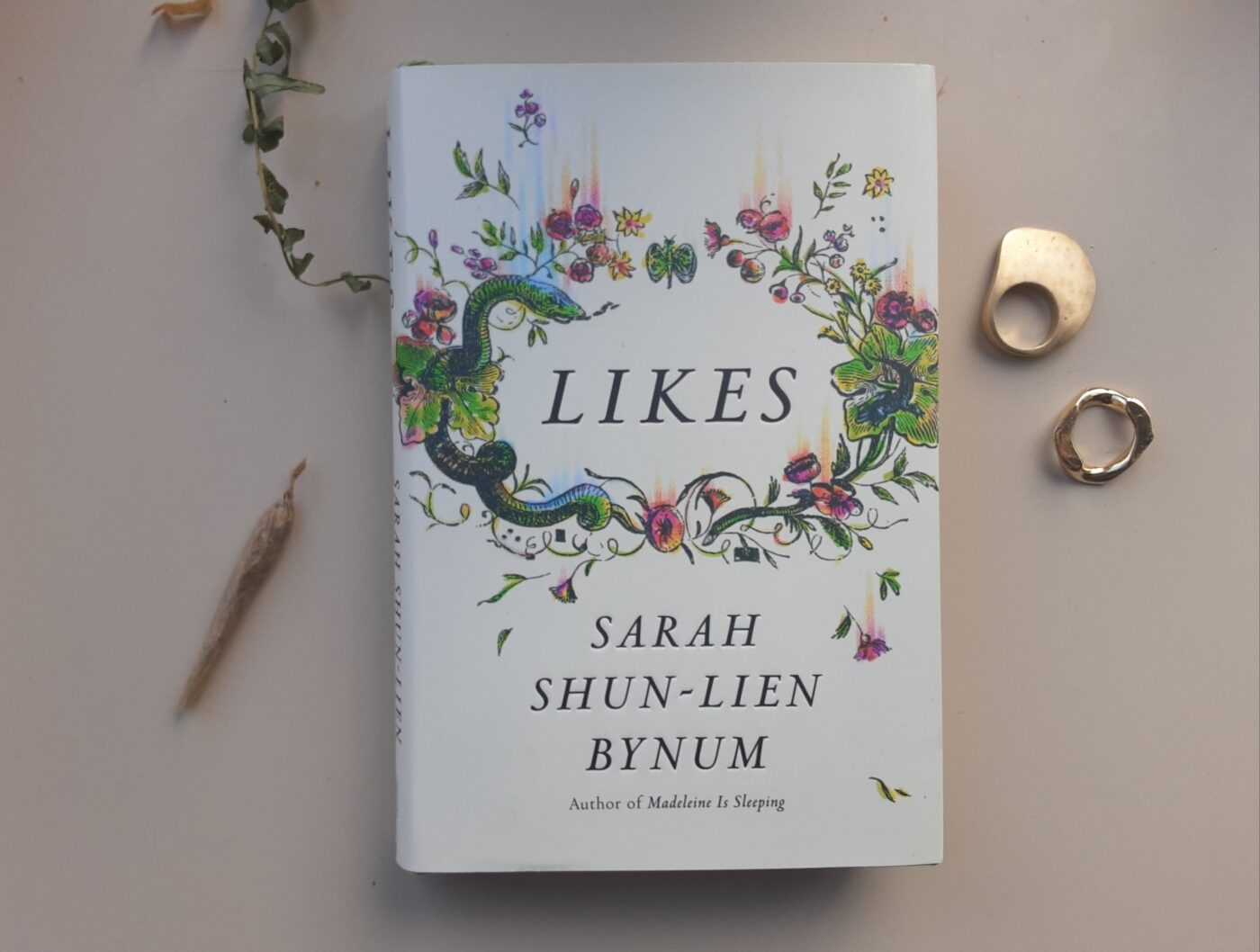 C Pam Zhang
I have spent this year looking for a sense of magic, which I keep misplacing. An odd product of living each day in the same space is that the space becomes less, rather than more, visible—too much contact wears any good thing away. I can't be the only one who's screamed in frustration at a perfectly beautiful sunset because it is the same goddamn sunset, seen from the same spot, etc. I fear I'm becoming some sort of muttering troll. I fear the loss of magic, by which I mean a sense of wonderment, a flash in the sky, that tug in the chest that means you've been tied to something marvelous, not fully understood, and you better hold on. Anyways. The search for magic brought me to short stories that hold space for mystery, that understand the power of not looking at a thing too long. I consumed, along with a hybrid THC/CBD strain called Orange Julia, Laura van den Berg's I Hold a Wolf by the Ears, and Shruti Swamy's A House Is a Body, and Mary South's You Will Never Be Forgotten, and Dantiel W. Moniz's Milk Blood Heat, and Nicole Krauss's To Be a Man, and Te-Ping Chen's Land of Big Numbers. And I spent glorious days with Sarah Shun-lien Bynum's Likes, which looks like a book but is in fact a door—wardrobe, secret garden—that opens into a world like this one yet stranger, lovelier, full of vines and trembling lights.
Read C Pam Zhang's interview with Sarah Rose Etter here.