Looking Back: BOMB Contributors on Performance in 2018
Featuring selections by David Levine, Aki Onda, Ivan Talijancic, Lumi Tan, and more.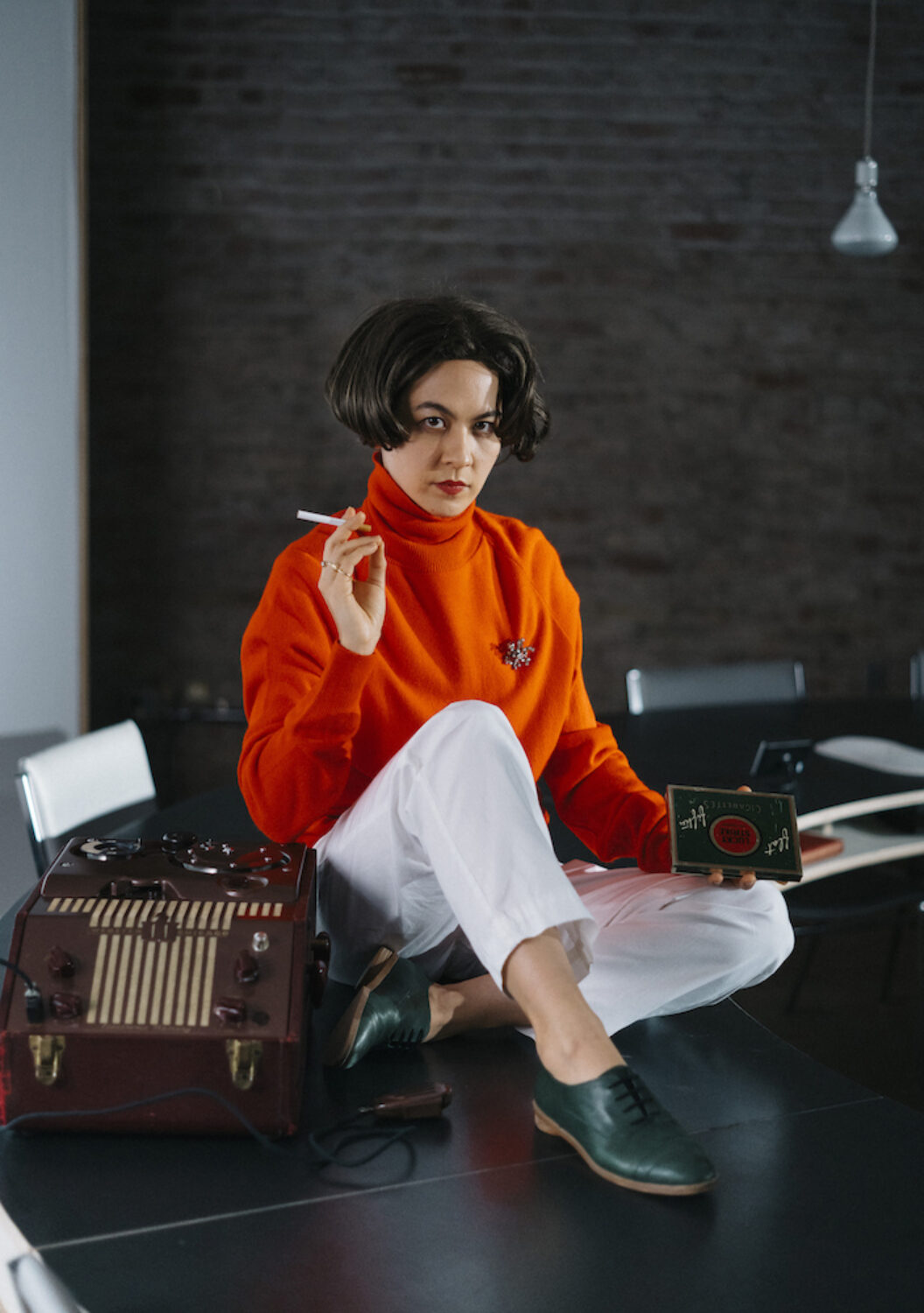 Say Something Bunny! (2018)

Everything about artist Alison S.M. Kobayashi's Say Something Bunny! reinvigorates the idea of theater: the venue, the advertising, the staffing, and crucially, the playing space—a specially designed seminar table facing a multichannel video display, at which audiences sit, watch, and occasionally help out by reciting transcriptions from the enigmatic "wire recording" that inspired this moving, intimate, and funny … Play? Monologue? Performance-Lecture? Participatory visual arts … thing? Say Something Bunny! exists between genres and between disciplines, but is a total work of art from any perspective.
David Levine is a past contributor to BOMB.
Adrian Piper, Jack Smith, and more

How does one transform themselves? How much freedom does one have to reach beyond to transgress one's gender, race, social identity, or other norms?
One of the most striking exhibitions I saw this year was Adrian Piper: A Synthesis of Intuitions, 1965–2016 at the Museum of Modern Art, a reconsideration of the artist's prolific half-century career. In 1973's The Mythic Being, she adorned herself with an Afro wig and fake mustache and played the role of a hustler-type, African American man. A comical work and yet deadly serious, speaking to her own identity and public perceptions of race and gender. Another sort of mythical being was found at RAMMΣLLZΣΣ: Racing for Thunder at Red Bull Arts New York, a mesmerizing survey of the cult graffiti painter and rapper. He designed Garbage Gods—masks and bodysuits that were assemblages of throwaway kitsch objects. Wearing them morphed him into a cosmic warrior, prince of his TriBeCa studio which he called the Battle Station. A resilient echo of the downtown underground, Jack Smith: Art Crust of Spiritual Oasis at Artists Space was a multimedia extravaganza of half-finished artworks told through sketches, memos, slides, and footage. The show documented Smith's battle with his inner demons and his personal mythologies—divine goddesses, swashbuckling heroes, faraway lands. His work was filled to the brim with the dual forces of creative and destructive energy; these pieces were barely salvaged from ending back in the rubble from which Smith emerged.
Borders between real life and the imaginary collapsed. A year for the resurgence of dreamers.
Aki Onda last contributed to the Field Recording series for BOMB.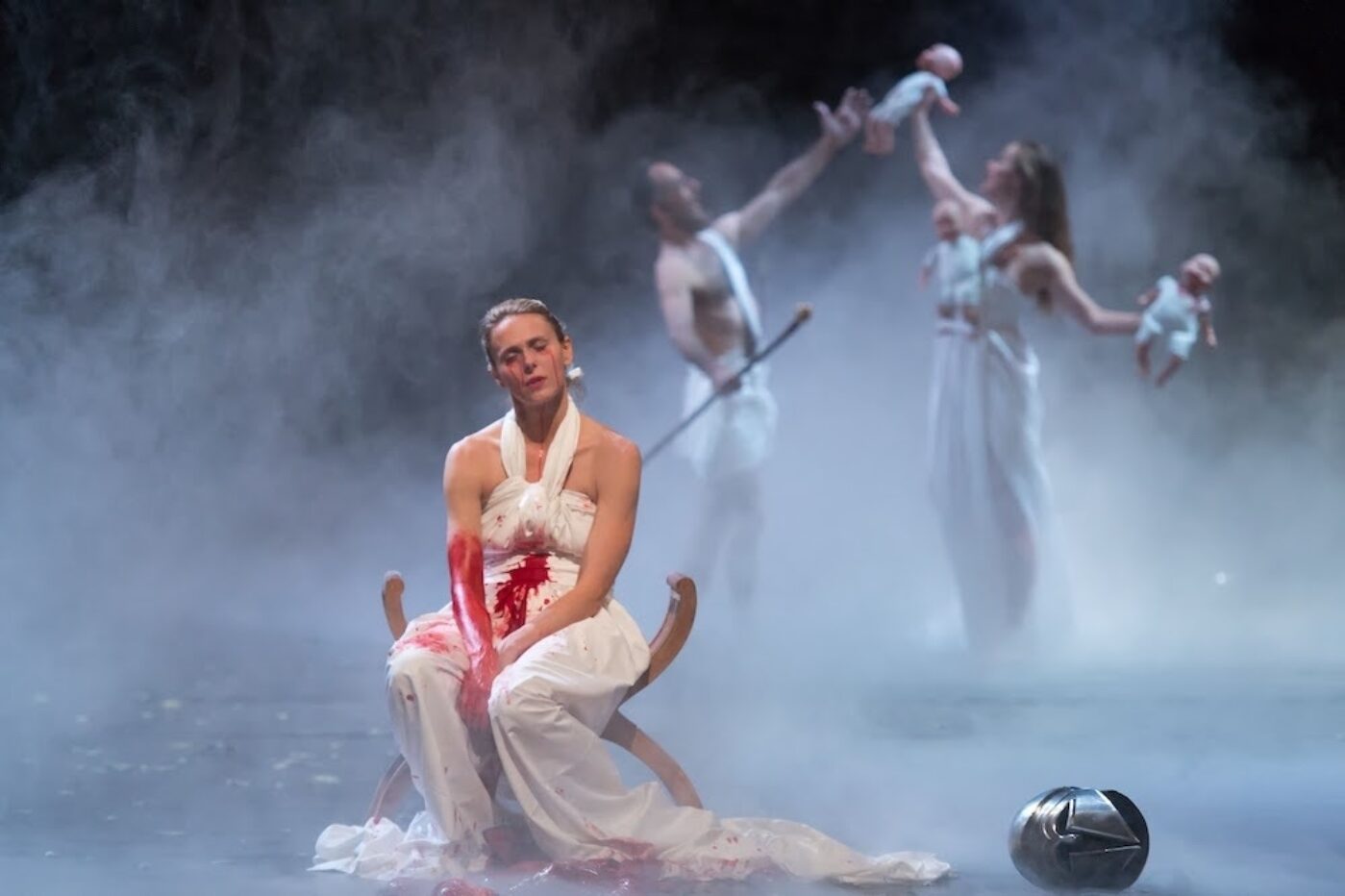 Mount Olympus (2015–)
In 2018, the viral reach of the #MeToo movement infiltrated the world of experimental performance, which rarely finds itself in the media spotlight. (Except for those rare occasions, such as Beyoncé's unattributed use of the avant-garde dance icon Anna Teresa de Keersmaeker's choreography in a music video.) In September, accusations leveled by twenty former female employees against the prominent Flemish performance maker, Jan Fabre—whose sprawling, twenty-four-hour-long production, Mount Olympus, was programmed stateside as part of New York University Skirball Center's 2018–19 season—sparked a bitter controversy. Consequently, an official inquiry into this matter was launched by the Belgian government and a series of performance engagement cancellations ensued.
In spite of the controversy, here in New York, the show went on, though New York University, in compliance with their system-wide policies, banned Fabre from being present for the Skirball Center event. I struggled through complicated feelings about attending the show, but having chosen to witness it firsthand, I can confidently say that Mount Olympus was epic in every sense of the word. Encompassing the entirety of the extant canon of ancient Greek tragedy, it was a feast for the senses as well as for the mind, with a solid dramaturgical backbone that kept me wanting to keep watching even when I struggled to stay awake during the day-long marathon. It was astonishing to discover how little—after several millennia—the human race has changed, as the ancient drama often closely hit the current political zeitgeist. Fabre's virtuosic cast of twenty-five deeply unique and profoundly committed performers pulled off a truly heroic act. And, really, it takes a lot for this deeply opinionated and well-versed performance-goer to say this: I've never seen anything quite like it.
Ivan Talijancic last interviewed Emily Johnson for BOMB.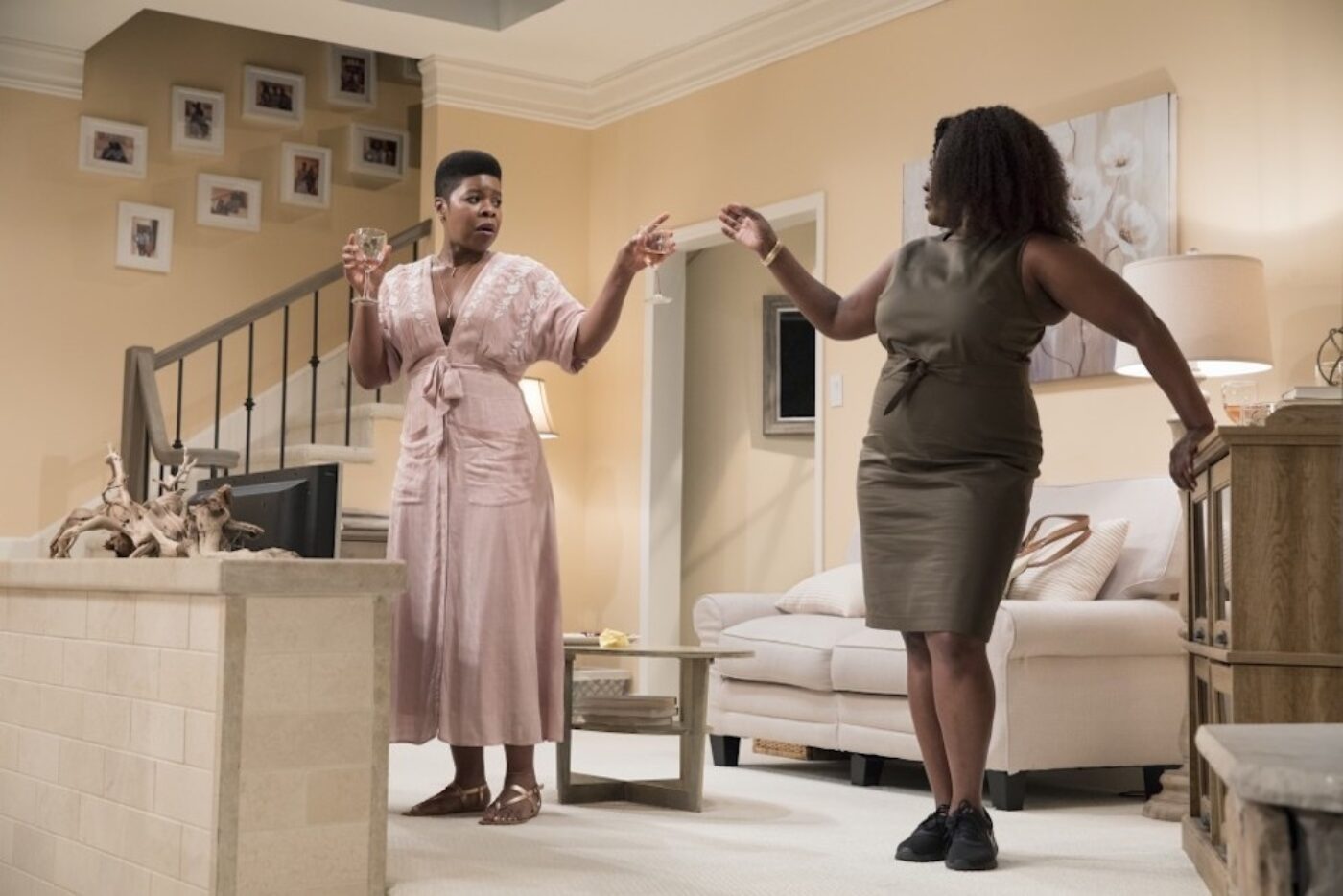 Fairview (2018)

Since the 2016 election, it seems that anyone involved in making or contextualizing art has had to tread choppy waters, swatting away one topical and unresolved issue for it only immediately to be replaced by another. Attempting to convey a "message" can feel futile amid our daily political chaos. Jackie Sibblies Drury's stunning play Fairview, directed by Sarah Benson at Soho Rep, was perhaps the first work of art I've seen since that has felt so utterly clear-eyed in its intentions, despite the multiplicity of emotions it evoked in every audience member. (You could feel them resonating in every sweaty squirm and awkward chuckle around you.) In three precise and startling acts, it sliced through ambivalence around racial typecasting within and outside the theater with a smile; unfortunately, it is a play that seems not just timely but persistently relevant. The predominant whiteness of the downtown theater audience may not be new news, but making it visible in ways both coy (the white stage crew transitioning sets to the nostalgic tune of Dave Matthew's "Crash") and forceful (a literal role-reversal) made this the most unapologetically brilliant artwork of the year.

Lumi Tan last wrote about Jes Fan for BOMB.
Narcissister: Organ Player (2017)

I first saw the post-burlesque artist Narcissister perform in 2012. She sauntered out to Chaka Khan's "I'm Every Woman" in a giant Afro wig, Barbie mask, and seemingly nothing else and proceeded to do a striptease-in-reverse, pulling gold accessories and a skintight outfit from every conceivable place (her mouth, her vagina, her hair). From that moment, I was a fan. Her performances, rich in narrative association, reconfigure the female body and its orifices into sites of fantasy, possibility, and sometimes even revenge against a colonizing, patriarchal culture.
Despite how open and free her body is in her performances, Narcissister maintains strict boundaries when it comes to her personal life. She wears a mask; she doesn't give her name in public interviews; she doesn't reveal her age. I was more than intrigued, then, to see Narcissister: Organ Player, billed as a documentary about the artist.
Directed by Narcissister, the film is an unexpected and touching self-portrait focused on her relationship with her mother, Sarah Benzaquen Lumpkin, a Jewish Moroccan poet who married her future husband—an African American physicist named Oscar Lumpkin—when they were studying at Columbia. Narcissister's performances on a soundstage intersperse an emotional account of her family and upbringing. To see Narcissister's work not framed around sexuality and stereotype, but around the intimacy of this primal bond between mother and child, is possibly the most humbling and original understanding of feminist art that I have seen. Her metaphors of devouring, digestion, excretion, and insertion are transformed under this reading.
Wendy Vogel last interviewed Marianna Ellenberg for BOMB.
Mass Bloom Explorations (2018)

In the spring of 2018, I was invited to take part in Click Festival in Elsinore, Denmark. In the middle of a dim factory space I came across a striking installation performance by Recoil Performance Group titled Mass Bloom Explorations. I stepped into an illuminated dome of translucent plastic that appeared like a strange greenhouse, a huge petri dish, or an unknown planet. My attention was captivated by a quiet crackling sound that seemed to float in the air—a soft but clearly audible sound, an ambient yet very complex sound unfolding in time. The floor was covered with white foil, hundreds of mealworms, and numerous kinds of white styrofoam dishes in which fast food is normally served. I realized after a while that the mesmerizing sound was produced by the chewing mealworms perforating these throwaway objects and transforming them into beautiful, fragile individual items.
At some point a female performer entered this surreal staged ecosystem in slow motion. She was wearing a transparent, light brown bodysuit covering every inch of her, making her look like a mealworm. She became part of the habitat reaching out in slow motion for the styrofoam objects, breaking them carefully into pieces and offering them to the meal worms, performing with the larvae. For quite a while I was sitting there fascinated, watching and listening to this fragile and symbiotic relationship between worms, plastic objects, and a woman who transformed her being to coexist with a species which might survive humankind. The boundaries of beauty and decay, life and decomposition, organic and inorganic matter, of humankind and larvae dissolved giving space to thoughts about survival, coexistence, relationships between ourselves and the ecosystem.
Ute Wasserman was recently interviewed for BOMB.