Looking Back: BOMB Contributors on Film in 2018
Featuring selections by Sasha Bonét, Lisa Borst, Nicholas Elliott, Mark Harwood, and more.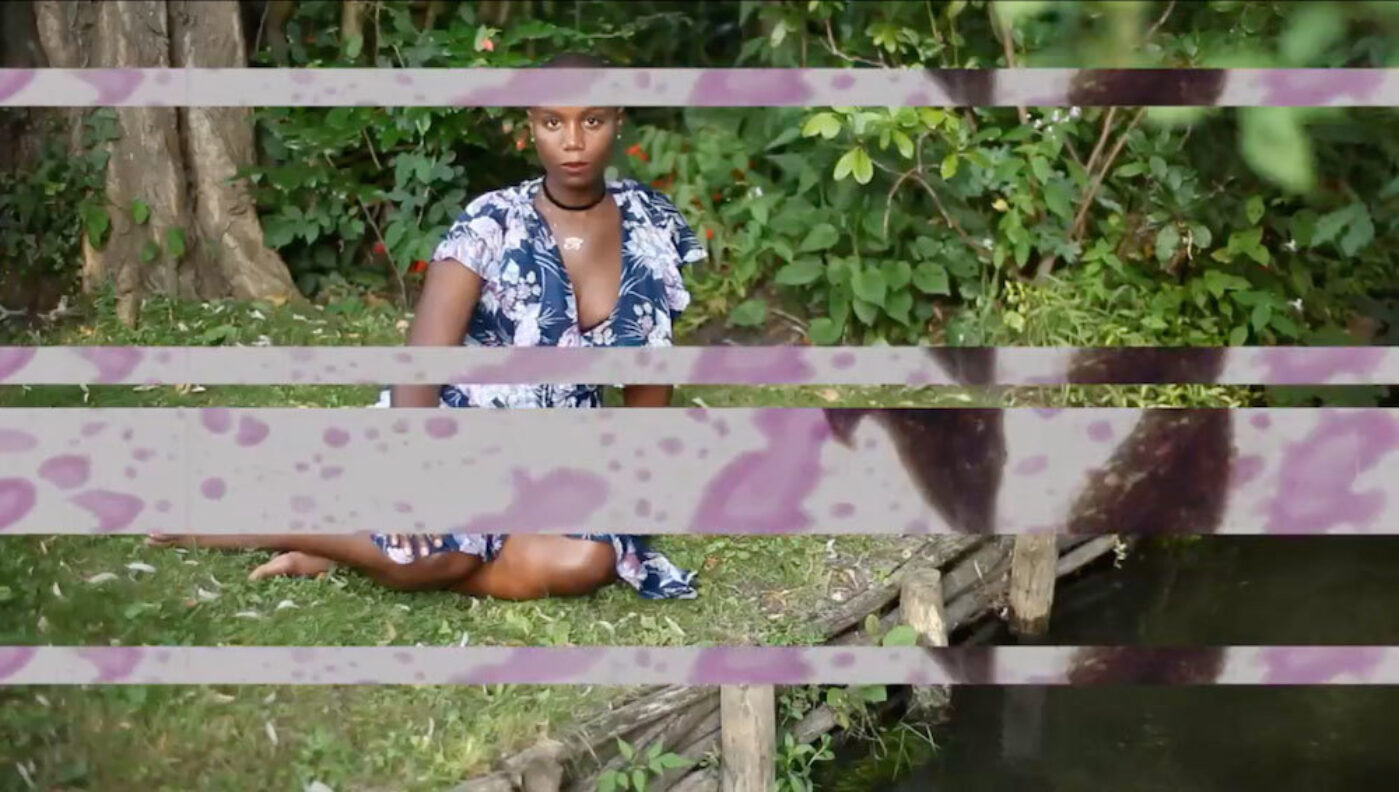 Giverny I (Négresse Impérial) (2017)

This year nearly reduced me to nothingness. I began feeling less. I was going numb. I turned off the invasive notifications on my phone that delivered endless news of unrest, hate crimes, mass shootings, and political appointments for scumbags and scoundrels. I scoured through literature and museums, old lovers and new ones to feel something, and still, nothing. I found Ja'Tovia Gary's film Giverny I (Négresse Impérial) in Chinatown at We Buy Gold, a pop-up gallery that stood for only twenty-eight days. I sat alone on the floor with my legs crossed, staring at Gary's collage of fragmented clips of her melancholic black body inside of Claude Monet's garden in Giverny, juxtaposed with Diamond Reynolds's calmness as she tells the world on Facebook Live that her boyfriend, Philando Castile, had been shot in the driver seat beside her, by a police officer, and I cried, and the film looped around me. The film showed how the world can harden a black woman, and I saw myself and the origins of my numbing. Gary suggests that the black woman is conditioned to absorb shock in her bones as we hear Reynolds's two-year-old daughter tell the police officer she needs to get her mommy's purse before she's arrested. Practicality takes precedence over pain. What a privilege it is for Monet to sit in his garden, wearing white linen and painting lilies while the world is on fire. Meanwhile, Gary went to France, and stood in that same spot, stripped down to nothing and screamed, for what else is a black woman to do when surrounded by blooming flowers?
Sasha Bonét last interviewed Tschabalala Self for BOMB.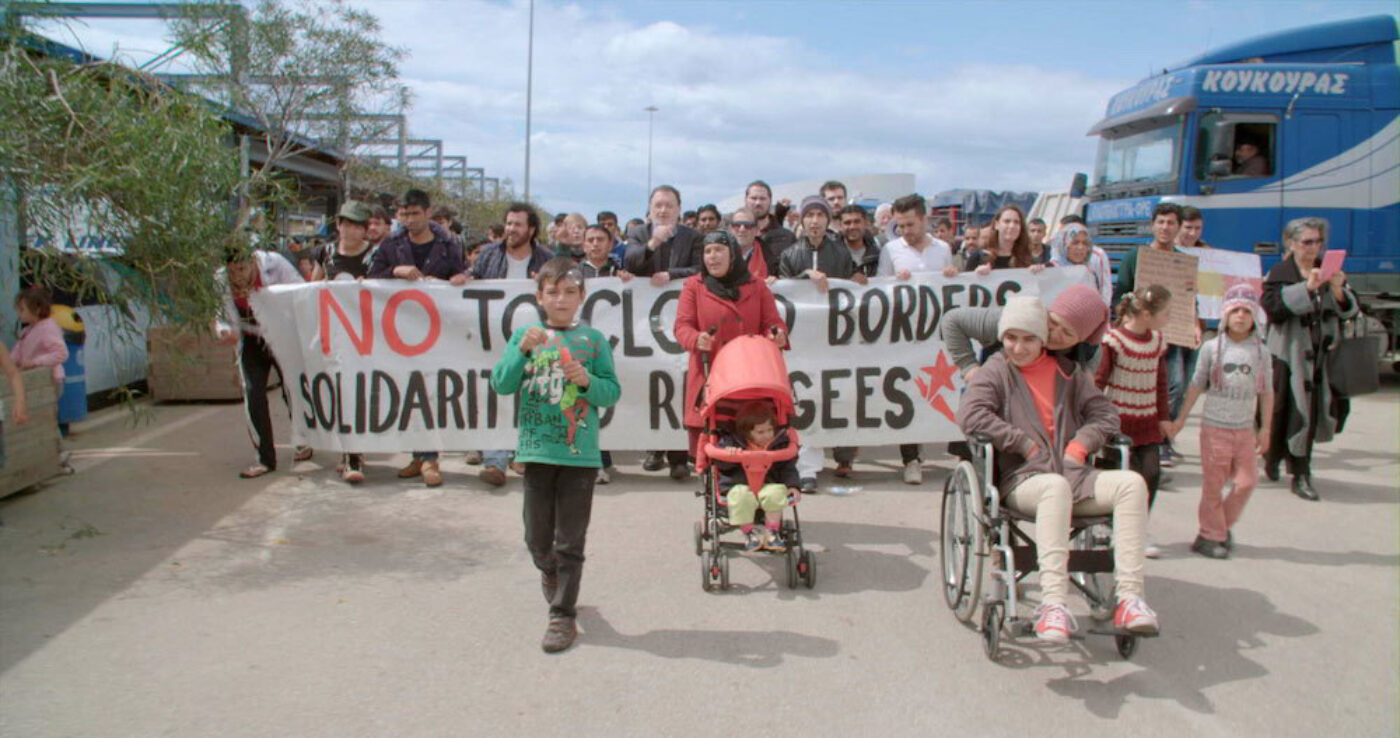 What is Democracy? (2018)

In my favorite scene in Astra Taylor's new film, What is Democracy?, a barber quotes Machiavelli while gingerly shaving a client's face. The film, structured as a sprawling series of interviews, is cut with title cards displaying quotes from Plato's Republic, and dwells with his conception of the "philosopher-king." In the barber, we're shown a variation of philosopher-king in which political wisdom inheres in disenfranchisement (formerly incarcerated, he's been stripped of his right to vote), rather than in the predatory state authority that tends to do the disenfranchising. Taylor's intervention—to take seriously as political theorists all members of a given polity, on wildly varying and contradictory scales, from the usual suspects (Wendy Brown, various heads of state) to the least powerful (laborers, refugees, middle schoolers)—operates as an ambitious and generous extension of the logic of her previous films: her first was a study of Slavoj Žižek; her second swelled to profile nine celebrity academics. What is Democracy?, in expanding its scope one step further, feels more redistributive, more polyphonous, and ultimately more reflective of a democratic ideal.
I saw the film screened at Columbia University, prior to a Q&A with Taylor. Like the contemporary nation-state, the audience Q&A is a format that tends to index democracy's worst impulses. Every third question lobbed at the artist always seems to demand: Why do you have your own interests and not mine? But Taylor's film argues that this is exactly the sort of inquiry—about how we live together, on any scale, often in contradiction to our own (social, economic) interests—that has motivated theorists of democracy since Plato, at least. It's nice, in the end, to hear a multitude of voices asking.
Lisa Borst last reviewed THEM for BOMB.
Support the Girls (2018)

When I told a female friend looking for movie recommendations this summer that Andrew Bujalski had made a great film about a group of black and white women working in a failing Hooters-like sports bar in Texas, she made a kneejerk upchuck gesture, and I wondered what a straight white male like Bujalski is supposed to do in 2018 if his vocation is directing movies. Did I mention the movie is called Support the Girls? This disappointing though typical contemporary exchange blunted my memory of Bujalski's hilarious picture of struggle and solidarity in our United States by shoving it into the very arena of forced categorization the film avoided through a feat of imaginative empathy. My friend seemed to be suggesting that Bujalski was straying from his mandated territory, or that perhaps it was time he retired. As for me, I persist in thinking that we make and engage with art to achieve an inkling of what things might look like from somewhere other than the body we inhabit. In telling a story that culminates with three women screaming their exasperation at relentless physical and economic oppression, the reluctant former spearhead of the apolitical and lily-white mumblecore movement proved he is seeing, listening, and feeling across borders. And he hasn't forgotten about the pleasure principle: Support the Girls bounces like a screwball comedy and allows for a few movie flourishes like the multicolor explosion of a confetti horn bringing a moment of marvel to the grinding work day.
Nicholas Elliott last interviewed Nina Hoss for BOMB.
The films of Peter Watkins

The highlight of my year was revisiting the films of the resilient radical British filmmaker Peter Watkins. Active since the 1960s, Watkins's films sit somewhere between documentary, improvised theater, and deconstructed media reportage. Having the good fortune to see him introduce La Commune (Paris,1871) at the noble and somewhat sexy Close Up cinema here in London, a subsequent evening involved an open discussion in which Watkins ensured all dialogue and opinions were even keel. This platform provided a wonderfully astute, somber, productive, and surprisingly funny round-dialogue. It was nice to hear that a long-term "ally" was in attendance—the original BBC editor of his notorious early excursion into a potentially harrowing reality, The War Game. However, when I searched IMDB just now to find his actual name I had to "sign up to Pro," so let's just leave that part. He was in attendance. It belies reason how few people are familiar with Watkins's output. As cinema or simply as means of navigating the brute articulation of the dreadful ride through modern human deception start with Edvard Munch or the aforementioned La Commune (Paris,1871). I watched The Journey for the first time in the lead up to his London appearance, and being on par with all of Watkins's singular yet utterly straightforward oeuvre, it sent crawls through my being no day-glo chainsaw man fantasy Mandy could muster. God I hate media.
Mark Harwood last interviewed Ute Wassermann and Werner Durand for BOMB.
Widows (2018)

Thinking on something to write about as a single "best" this year—nothing felt unreservedly like the thing to me, until I saw Widows. Here is a heist movie written for women, rather than one where women inhabit roles originally written for men. Here the women change the genre. Here is an entire car ride where the camera remains on the exterior windshield as we listen to a conversation without seeing the two who are speaking. Here is a shot where we see two of our leads simultaneously by way of the diner mirror that reflects them both. Here is a movie that utilizes silence, playing out some of its most dramatic scenes with no dialogue at all. Here is an ensemble cast delivering consistently powerhouse performances.
In this moment, in this time, as women shed their inhibitions and ask to be considered as complete, whole, complex, and capable humans, here is Steve McQueen (and Gillian Flynn) to show us what that looks like. Here is a story of the world today.
Go ahead and give Viola Davis her Oscar.
Alix Lambert last interviewed Michelle Memran for BOMB.
The Unknown Jerry series

If you love Jerry Lewis, you're probably a senior citizen. Your Jerry affinity is a childhood holdover from back when he was one of Earth's biggest celebrities. Maybe you're younger, say in your early forties, and were weaned on Saturday afternoon TV broadcasts of old Lewis and Dean Martin films. Either way, you're a Jerryatric, and that's why you camped out in MoMA's basement for the remarkable series The Unknown Jerry: Home Movies and More from the Jerry Lewis Collection at the Library of Congress. While they showed a handful of his canonical features (The Ladies Man is why cinema was invented), it was the five programs of shorts, outtakes, and oddities created under the rubric "Gar-Ron Productions" that truly made 2018 worth living in. Shooting at home on weekends with high-end 16-mm gear and synchronized sound, Jerry spent much of the early to mid-1950s churning out deranged parodies of contemporary Hollywood films with his talented wife Patti and industry pals like Tony Curtis and Janet Leigh, who were both so hot that it hurts. Recently restored marvels like Come Back Little Shiksa, Fairfax Avenue, and The Re-Inforcer are bursting with gag-a-second, Borscht Belt schtick and politically incorrect humor that is simultaneously dated, alien, outrageous, and charming. All these decades later the joy that these friends derived from making movies together remains palpable and completely inspiring. Reminiscent in many ways of the nascent Kuchar Brothers, who around this same period were being given their first 8-mm movie camera, these seminal Gar-Ron movies are the closest Jerry ever came to being a certified underground filmmaker.
Andrew Lampert is a past contributor to BOMB.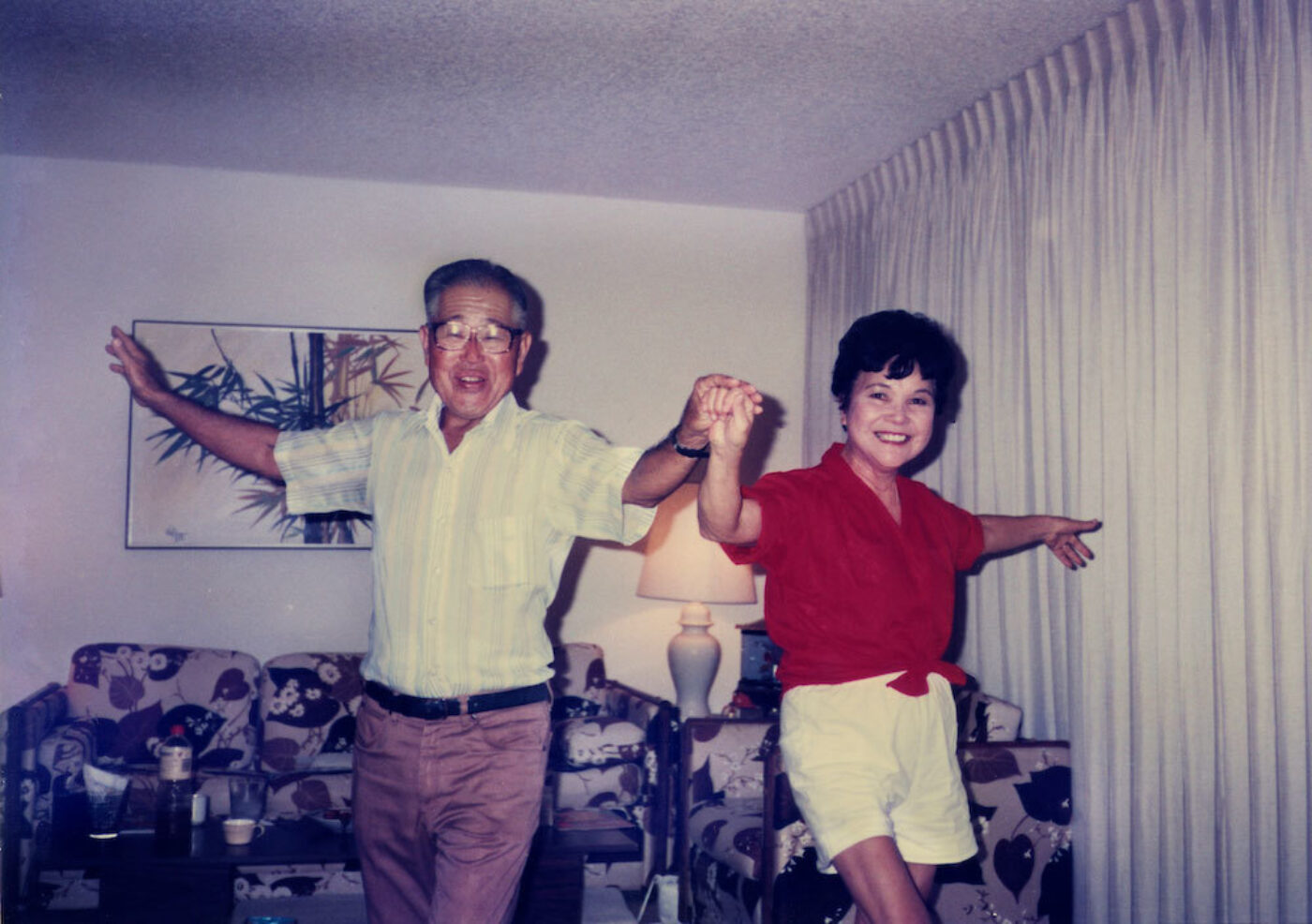 95 And 6 To Go (2016)

Sure, the berserk rummaging of year-end roundups guarantees all participants a chance to drop their last, hottest takes on the big-name properties we've all silently consented to argue about for another three to six months; it also affords a chance to remember encounters with artworks which, for whatever reason, may have slipped through the cracks of conventional consumption. Enter 95 And 6 To Go: Kimi Takesue's documentary follows her grandfather, Tom, a retired postal worker living alone in Honolulu, as he inches toward his hundredth year of life. MiniDV documentation of Tom's day-to-day activities (sifting newspapers, watching football games, poking at leftovers) is deceptively simple at first, before Takesue begins soliciting his feedback on a screenplay she will try and, due to the 2008 economic collapse, not succeed in getting financed. Gruff yet revealing, the ancient widower's feedback allows for a probe into family trauma that's echoed across generations, never to be resolved. Kimi takes it one question at a time (all spoken from off-camera, at a volume Grandpa Tom will be able to hear), never rubbing the audience's face in his sorrows nor forcing easy catharses. There's pain in the discovering, but pleasure too, including spellbinding side-stories nestled into Hawaii's utterly sui generic history as alternatingly cruel and lush nexus for the Japanese American diaspora. Shot over six years, 95 And 6 To Go played for a weekend this past fall at Anthology Film Archives (where else?) but still lacks proper theatrical distribution; in a time when the feel-good portrait-doc of adorable ancestors has become a bankable genre unto itself, Takesue's film is a gentle, sublime master class in doing things your own way.
Steve MacFarlane last wrote about Leigh Ledare for BOMB.
Annihilation (2018)

Early in the year came Alex Garland's Annihilation, a science fiction eco-horror fable loosely based on Jeff VanderMeer's 2014 novel of the same name. The film follows a group of scientists on an expedition into the Shimmer, an enigmatic exclusion zone located in a tropical forest somewhere in the southeastern United States.
In Garland's adaptation, the Shimmer appears as a continuous mutation resembling the apophenic technopsychedelia of Google's DeepDream: a single plant grows an endless series of totally different blossoms; a reptile's mouth opens to reveal an extraordinary multiplicity of forms of teeth; a network of rainbow-colored lichen merges with a human. Not quite an intelligence or a disease (although there are frequent allusions to cancer), the Shimmer is a complex unhuman agent, absolutely indifferent to the integrity of the organism. Constant biological reformatting accompanied by mnemonic disorders and communications breakdown. As the expedition unfolds, each member of the group is drawn into the process and progressively twisted against the others and against herself, eventually submitting her body and mind to radical disorganization.
Like its antecedents, Lovecraft's "The Color Out of Space" (1927) and Tarkovsky's Stalker (1979), Annihilation shouldn't be taken simply as an allegory for environmental catastrophe in the Anthropocene. It's a film that probes mental and social ecologies as well as the environmental, a film about depression, desire, and womanhood. And like many genre texts, Annihilation's dependence on contemporary Hollywood conventions—hyper-stylized dialogue, cutscene-like visuals, and the necessity of action—actually tends to enhance, rather than compromise, its ability to work through the affects of the present.
Alec Mapes-Frances last interviewed Mark Fell for BOMB.
A Very English Scandal (2018)

I loved the actor Ben Whishaw as Norman Scott in the three-part series A Very English Scandal, an account of a true story of political power, repressed homosexuality, and emotional independence in 1960s Britain. Scott is a young man with feelings so strong he is both medicated and liberated; he is the new generation before it became truly visible, emerging from under the concrete hard denial of the upper echelons of influence with his beauty, charm, and male body. The tragedy of his abuse at the hands of an older man whom he claimed to love led him to find his voice in an era where he had nothing to lose, while gaining everything in the process. The story of Scott is portrayed both truthfully and fictionalized for entertainment; he is presented as an individual whose instability and desire flowed together to form a new kind of freedom. Discordances like these fill my own life and those around me, as it seems like we're all so bruised by the fallibility of true expression, especially now. Whishaw's sensitivity to this made his performance feel like public service.
Alex Zafiris last interviewed Josephine Decker for BOMB.