Looking Back at 2014 #5
Selections by Deana Lawson, C. Spencer Yeh, Andrew Bourne, Orit Gat, Clinton Krute, and Brian Evenson.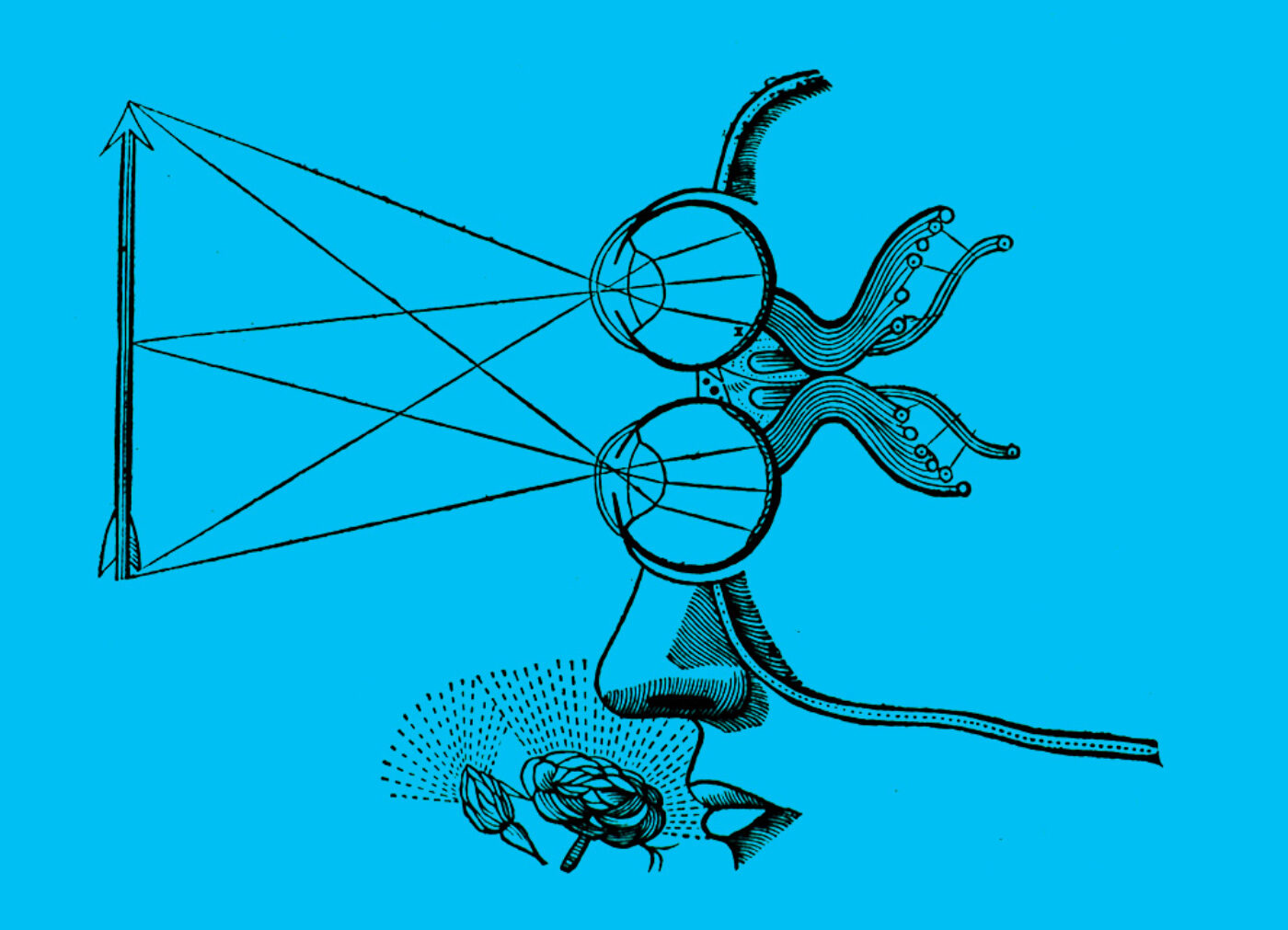 As 2014 comes to a close, BOMB's contributors have a look back and report on a few highlights from their own reading, listening, and viewing experiences—books, albums, exhibitions, plays, performances, concerts, lectures, places, objects, really anything striking encountered over the course of the last eleven months or so. This is the fifth of several installments.
Deana Lawson
Photographer
Carrie Mae Weems LIVE: Past Tense/Future Perfect
 (Guggenheim Museum, April 25–27, 2014, cohosted by Carl Hancock Rux)
In celebration of her retrospective last spring, Weems hosted three days of art, activism, music, literature, and performance. The works, the discussions, the powerful presence of Weems, and the audience created a rare energy in the museum space. I was particularly moved by John Akomfrah's discussion of his film The Stuart Hall Project and Jason Moran and the Bandwagon's jazz concert, giving tribute to two iconic figures we lost in 2014: Terry Adkins and Stuart Hall.
Citizenfour, directed by Laura Poitras
It's an insightful documentation of interviews with Snowden as the controversy unfolded in the media last year regarding leaks of classified NSA information and their global surveillance of ordinary Americans. The film portrays a new genre of oppression unlike any we've seen before, in which the level of control of the state via surveillance, has by far, diminished the liberty, freedom, and autonomy of the average citizen. This film is worthy of considered thought.
Dreams are Colder Than Death, directed by Arthur Jaffa and Kahlil Joseph
This 52-minute essay film begins with the question: What does it mean to be black in America in the 21st century? I'm taken by Jaffa's aesthetic strategy of recording sound and image separately, as "he wanted his interviewees to speak freely, unencumbered by the burden of 'survival modalities,' i.e., learned forms of self-presentation for public consumption in general and the white world in particular." Sound, image, text, and voice take this film to another level of abstraction, meditation, and urgency.
C. Spencer Yeh
Musician, artist
Wolf Eyes at 285 Kent (Brooklyn, NY, January 18, 2014)
After all these years, there was still a moment in a Wolf Eyes set where everyone's jaw just drops. True trip metal.
Roar at Spectacle Theater (Brooklyn, NY, February 22, 2014)
Lions and lions and elephants—what did I just watch? A reminder of the "lost and forgotten" still to be found, and the potency of the "midnight movie" communal experience.
Simone Forte and Charlemagne Palestine, illlummminnnatttionnnsssss!!!!!!! (MoMA, New York City, April 13, 2014)
A lot of expectations, etc., when two veterans come back together, but this was beautiful—succinct and resonant.
Nao Bustamante, part of Take Ecstasy with Me (Whitney Museum, New York CIty, April 17, 2014)
What is it about this artist that rules so hard every time she steps on stage/on screen? THE EYES.
Charles Cohen at the MoMA PS1 Dome (Queens, NY, December 14, 2014)
Coming in right near the deadline, a fantastic set—I worry about the term "masterful" generally, but not in this case—in an overall great afternoon hosted by ALLGOLD. Additional shout to the Underground Resistance talk prior—artists speaking from themselves, not towards an aspiration of how art should speak.
Andrew Bourne
Literature Editor, BOMB Daily
I spent February with The Chronicle of the Guayaki Indians (Zone Books, 2000) planted deep inside my head—nothing since has made such a splash in my psyche, though the ethnographic film Joe Leahy's Neighbors tugs at the very same heartstrings. Translated from French by Paul Auster, this is a book of anthropology without a stitch of scholarly jargon. In fact, it's paced like a novel and unravels like crime fiction. Here ethnographer Pierre Clastres gives a first-person account of his 1963–64 fieldwork among the Atchei Gatu of eastern Paraguay—an indigenous group in dissolution, right at the pinch before collapse, numbering less than 100 persons. This is vivid stuff, a culture wholly apart from our own with all of the details sensitively rendered, but the real salient (and disturbing) part comes when we appraise Clastres' appraisal itself: running in step with his compassion, there is also titillation, a naturalization of misogyny, and a need for the "savages" to comport with the scheme he has mapped of their social life—that is, to be savage on his terms. And then there's me: what does it mean that I, another white man and a world away, after reading, dreamed of the Atchei weighed down with baskets of honey, and of nipping the "chitinous" heads off grubs? Is it exoticism, the lilt in his choice of words, or something else entirely?
In April, I went to a screening of Véréna Paravel and Lucien Castaing-Taylor's documentary film Leviathan (not to be confused with the recent Russian drama of the same name). Shot aboard a commercial fishing vessel off the coast of Massachusetts, it's unique in that human activity is depicted as commensurate with that of seagulls and fish, even with the winding of a winch and the incidental sloshing of chum-colored seawater. In fact, at times it gives the strong impression that the camera is actually being somehow operated by non-human, even inanimate entities. Of course this is not the case, as the filmmakers explain in their interview with BOMB.
While in Guadalajara this past July, I visited the grand staircase in the Government Palace, camera in hand like all the tourists, gawking at the giant José Clemente Orozco mural that ranges across several walls and onto the vaulted ceiling. At center, a preposterous Don Miguel Hidalgo y Costilla, the Mexican revolutionary, huge as a parade balloon, brandishes a torch while jack-in-the-boxing over a circus of wartime atrocities. It's super confrontational and more willfully ugly than anything by his peer Diego Rivera. There are hammers, sickles, swastikas, crucifixes, wishbone pikes, snakes, shoes, human rubble, and maybe bird-headed totems wearing papal miters. Social surrealism. A political cartoon writ large. It's as if the foyer to a US Senate chamber were wallpapered with an oversize punk flyer. Meanwhile, nearby at the Hospicio Cabañas, Orozco reimagines the conquest of Mexico with biomechanoid conquistadors astride robotic horses and replaces the sun with a hubcap. Overt!
In November, I went to Light Industry for "Scheerbartian Cinema from the Collection of Mr. Glass"—one of several events that coincided with the publication of the Paul Scheerbart anthology Glass! Love!! Perpetual Motion!!! (Christine Burgin/University of Chicago Press, 2014). It was a program of oldish and excellent shorts, each projected with a custom soundtrack by filmmaker Guy Maddin. In his own words, they were "garbed" in the "melodic duds I like to don for movie-making," which means that he cranked the histrionics to the max. And to good effect—especially in his treatment of Bert Haanstra's Glass, a 1958 documentary that contrasts the handcrafting of crystal wares with the industrial manufacture of bottles. In the original version, Dutch artisan's with severe haircuts and overalls effortlessly blow glass to smooth jazz, then the factory's machinery kicks into gear scored with a zany, contrapuntal mix of early synth and clinking percussion. But when Maddin wiped this audio away he also, intentionally or not, wiped away the oppositional quality upon which the film is hinged. The wave of melodrama, orchestral hits, violin swells, and whooping of the new soundtrack totally steamrolled the contrast, made me laugh aloud, then duped me, soaring as it did, into feeling that matter changing phase was a cosmic miracle, which I suppose it is.
Orit Gat
Art Editor, BOMB Daily
The best exhibition I saw in 2014 focused on dance. Yvonne Rainer: Dance Works at Raven Row in London included a 45-minute live program of some of Rainer's classic pieces from the 1960s, but also material from the great choreographer's archive, including sound recordings, notes for new works, and documentation. It taught me so much about an artistic scene I only knew by legends (the Judson Church days especially). After seeing the show I also read Rainer's memoir, Feelings Are Facts, which, even though it was published in 2006, might have been my most important discovery of the year. Read an excerpt from it in BOMB, then get the whole book for Rainer's amazing storytelling but also because it teaches the reader so much about feminism, work, and personal relationship.
I clearly have a lot to learn from exhibitions. Sturtevant: Double Trouble at MoMA (which is still up through February) taught me how muddled chronologies can be. Sturtevant's appropriation works are so brave and smart, and their presentation at MoMA (alongside the collection or repeating a wallpaper from the concurrent Robert Gober show) is pretty brilliant. When I think about artists like Sherrie Levine and Cindy Sherman and their intellectual debt to Sturtevant I'm amazed there weren't more major exhibitions of her works in large collecting institutions like MoMA. A couple of floors up, at Laure Prouvost's For Forgetting at the New Museum (which transformed the lobby gallery into a video-oriented maze that I think about whenever I walk into the museum now); Fingernails on a blackboard, Sharon Hayes's exhibition at Andrea Rosen (when Hayes brought feminism and politics to a Chelsea gallery); and Brian O'Doherty at P! and Simone Subal (it's amazing what a great thinker O'Doherty is and how that is evident in his work as in his writing. Also, it had the best title ever: Connecting the …).
I haven't read O'Doherty's novel, The Crossdresser's Secret, which Sternberg Press printed earlier this year, but they did publish one of my favorite books of 2014, Brian Dillon's Objects in this Mirror, which makes me hopeful about the future of art writing, seeing publishers like Sternberg Press promote books with essays diverging from writing about taste, to the Dewey Decimal System, and—yes—contemporary art. But the book that made me most hopeful about the future of writing this year was Lydia Davis's Can't and Won't, which, like every other small piece of hers, makes me want to go back to every draft I've ever worked on and try and delete 75% of it to see if I can still make a point as beautifully and clearly Davis does. (I can't.)
Clinton Krute
Editor, BOMB Daily
There were a lot of incredible films, books, records, performances, and exhibitions that could easily have made the cut. These are just the handful that spring to mind today. This is not to be mistaken for an X-mas list. If anyone does want to send me a gift though, email me and I'll let you know what I might find acceptable.
Tomaž Šalamun, Soy Realidad
Hong Sang Soo, Hill of Freedom and Our Sunhi
Hiiragi Fukuda, My Turntable is Slow
Wild, Wild Beach and Five Films by Margaret Tait at Light Industry
These Isan and Laotian folk music Youtube videos
Anthony Powell, A Dance to the Music of Time
Bill Orcutt at Triple Canopy (January 25, 2014)
Cate Le Bon, Mug Museum (released 2013, but certainly added some color to a long 2014 winter)
Mahmoud Ahmed at ISSUE Project Room (July 26, 2014, my birthday!)
Steve Gunn, Way Out Weather (and live at Rough Trade, October 12, 2014)
The incredible RVNG Intl series of reissues and archival recordings by Craig Leon, K. Leimer, and Ariel Kalma.
Brian Evenson
Author
Two of my favorite books from 2014 aren't included on this list because I read them in 2013 in proof pages: Jeff VanderMeer's Annihilation and Jesse Ball's Silence Once Begun. Both are excellent, and I highly recommend them. I read a lot of great books in 2014, but the following rose (sometimes just barely) to the top:
Kathryn Davis, Duplex (Graywolf; September 3, 2013)
For a long time now, Davis has been writing fiction like nobody else, at once domestic and entirely strange. Duplex starts out feeling like a picture of neighborhood life in the 1950s but gets astonishingly and fantastically odd as it goes along. It's a beautifully written, wonderful book and utterly original.
Yoko Ogawa, The Diving Pool: Three Novellas (Picador; January 22, 2008)
Originally published in 2008 in the US, the three novellas in The Diving Pool are quietly obsessive, weird, and funny. My favorite is "Dormitory" about a boarding house run by a triple amputee.
Alessandro Baricco, Mr. Gwyn (McSweeneys; July 8, 2014)
This one, about a writer who deliberately stops publishing books, surprised me since it's so different from Baricco's other work. It's a spare but satisfying (and even surprising) story about the relation of life to story and story to life.
Laird Hunt, Neverhome: A Novel (Little, Brown & Co.; September 9, 2014)
A beautifully written and compelling novel about a woman who goes to the Civil War disguised as a man. Utterly convincing, fierce and bloody, it continues to stick with me weeks after I first read it.
Mana Neyestani, An Iranian Metamorphosis (Uncivilized Books; December 2, 2014)
A graphic narrative that recounts Iranian Neyestani's actual imprisonment based on one word used in one of his children's comics published in a magazine. A story of an absurd misunderstanding and the absurdities of the Iranian political system.
Henderson Smith, Fourth of July Creek: A Novel (HarperCollins; May 27, 2014)
A story of dysfunction and struggle which pulls no punches but also gives a glimmer of hope. A brutal depiction of the rural American West (Montana) set in the time I grew up in, Fourth of July Creek rang true for me in a way that very little about that time or place does.