Looking Back: BOMB Contributors on Literature in 2018
Featuring selections by Tom Comitta, Molly Crabapple, Veronica Scott Esposito, Carlos Fonseca, and more.
The Great Derangement by Amitav Ghosh (University of Chicago, 2016)
Frankenstein: The 1818 Text by Mary Shelley (Penguin Books, 2018)
I gravitate toward pairing books, usually by theme or form. One pair that stood out this year was Amitav Ghosh's The Great Derangement and Mary Shelley's Frankenstein: The 1818 Text. Derangement examines the global failure to address climate change. What especially interested me was Ghosh's argument about literary fiction, which he claims has inherent blind spots when it comes to climate change, rendering it incapable of dealing with new and improbable climate events. How can a genre grounded in bourgeois, everyday life effectively engage with the increasing reality of regular, uncanny disasters? Derangement led me to Frankenstein. Shelley's novel is of course genius (and gives Oulipians a run for their money, with a symmetrical framing structure that is mind-bogglingly precise). Ghosh describes it as influenced by a "climate-related-event": an 1816 volcanic eruption in Indonesia altered weather conditions around the world and particularly in Switzerland, where an unseasonable, incessant storm forced Shelley and her friends inside. To keep themselves busy, they played the storytelling game that would lead to the first draft of her novel. For Ghosh, a sci-fi book like Frankenstein and works of surrealism and magical realism invite the incredible into the plane of fiction, but they are insufficient when it comes to climate change, which is not speculative or imaginary, but a reality. Derangement left me feeling eager for different, more ambitious approaches to confronting our present crises.
Tom Comitta wrote a short story that was featured in BOMB.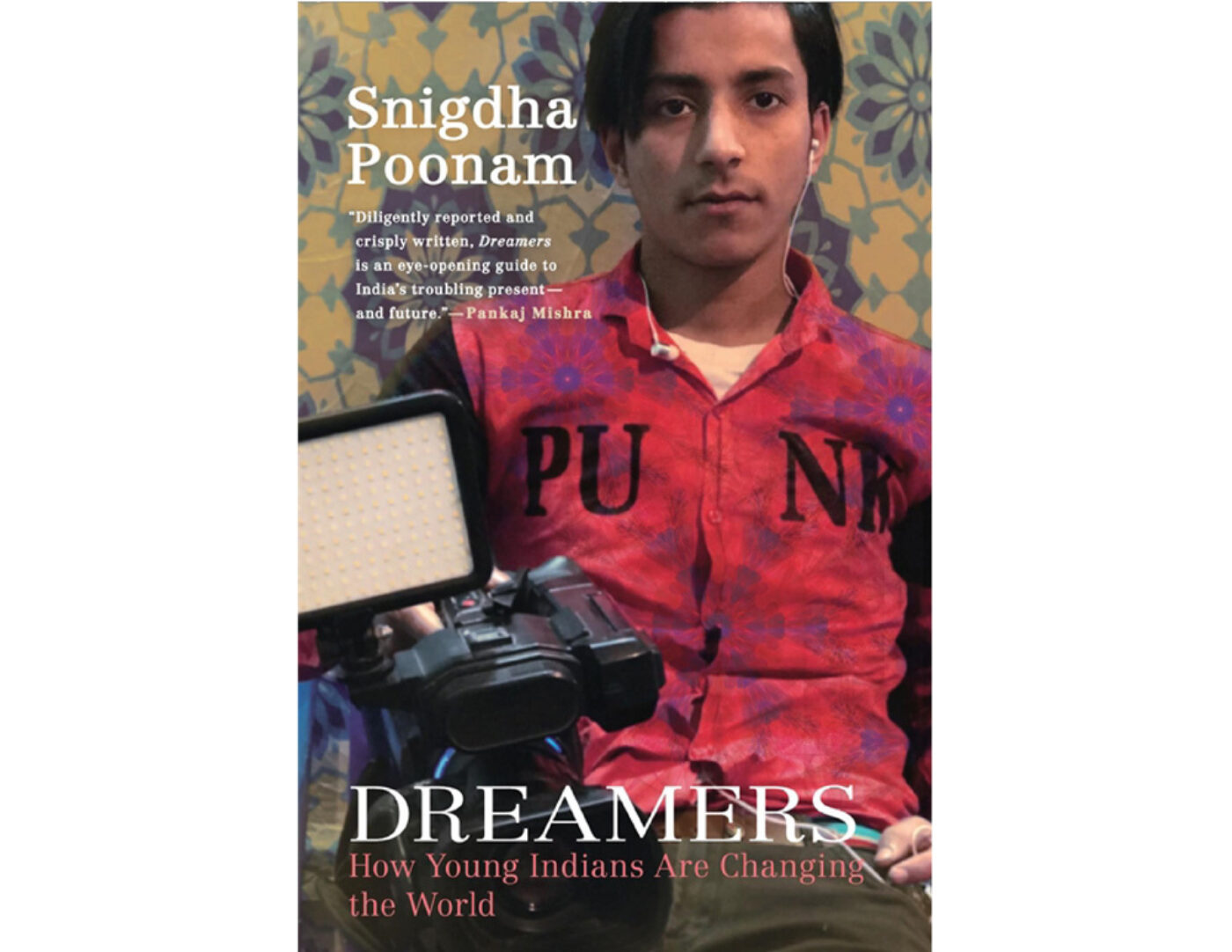 Dreamers by Snigdha Poonam (Harvard University Press, 2018)
Young people are dreamers. But what happens when the most massive youth bubble in human history is forced to confront the canyon between their prospects and their dreams? Dreamers, by journalist Snighda Poonam, is a brilliant, clear-as-gin investigation of this generation. Poonam profiles an aspiring small-town model, a content-farm overlord, a call-center huckster who scams elderly Americans—ambitious young men who prey and are preyed upon in the globally connected India. She covers Hindutva's foot soldiers—twitchy young fascists who long to attack Muslims on the pretext of rescuing cows, or beat up couples on Valentine's Day. These dreamers are reshaping the world … and electing Modi. Her chapter on Risha Singh (the steel-willed organizer who fought her way to the head of the Allahabad student union) is the book's one guarded note of hope.
Molly Crabapple was featured in an interview with Marwan Hisham for BOMB.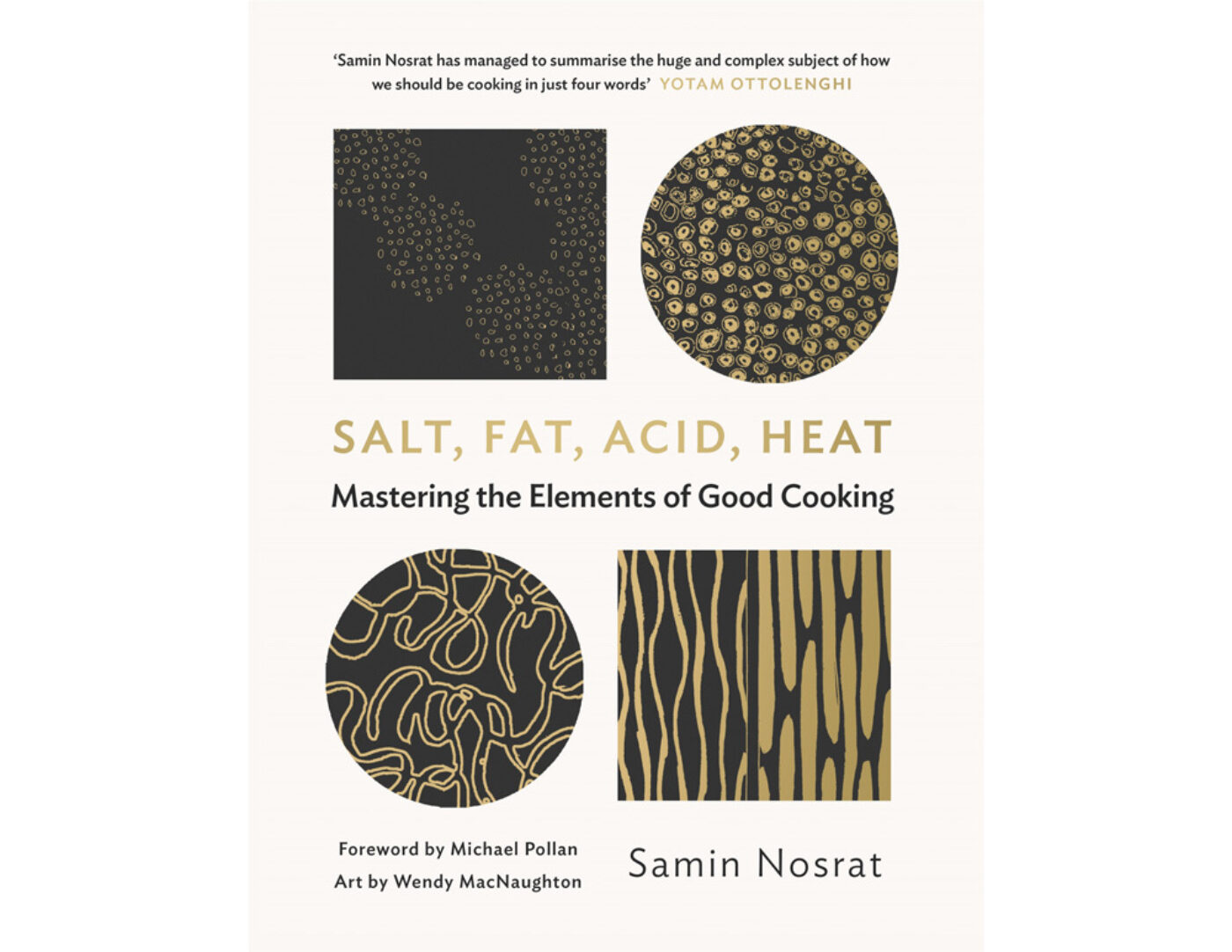 Salt, Fat, Acid, Heat by Samin Nosrat (Simon & Schuster, 2018)

For me, 2018 was a year of transformation and building connections to so many new worlds. It honestly feels like in the past twelve months I've discovered more wonderful, new parts of life than in all the preceding years combined. One of them was the continent opened by this book. I've never read a cookbook cover to cover before, nor have I ever had anything like a cooking philosophy, and that's part of the wonder of Salt, Fat, Acid, Heat. It feels so personal and so visionary. Samin Nosrat so effortlessly drew me in with her friendly tone, and as I read her words I began to feel like I really understood food for the first time (despite cooking regularly for years). Once you've gotten practiced at the techniques she explains, you feel like you've joined a group of empowered people who know something special about preparing food. Whenever you meet a fellow SFAH devotee on the street, the two of you will give one another friendly smiles and feel a little like you already know each other. Because of this book I've roasted entire animals for the first time in my life; I've learned to simultaneously use multiple kinds of salt in the same dish; I've forever changed my relationship with olive oil—and that's just for starters. I've always enjoyed being in the kitchen, but now the time I spend there means so much more to me, and I'm frankly excited to keep going and learning more.
Veronica Scott Esposito was interviewed for BOMB by Sergio De La Pava.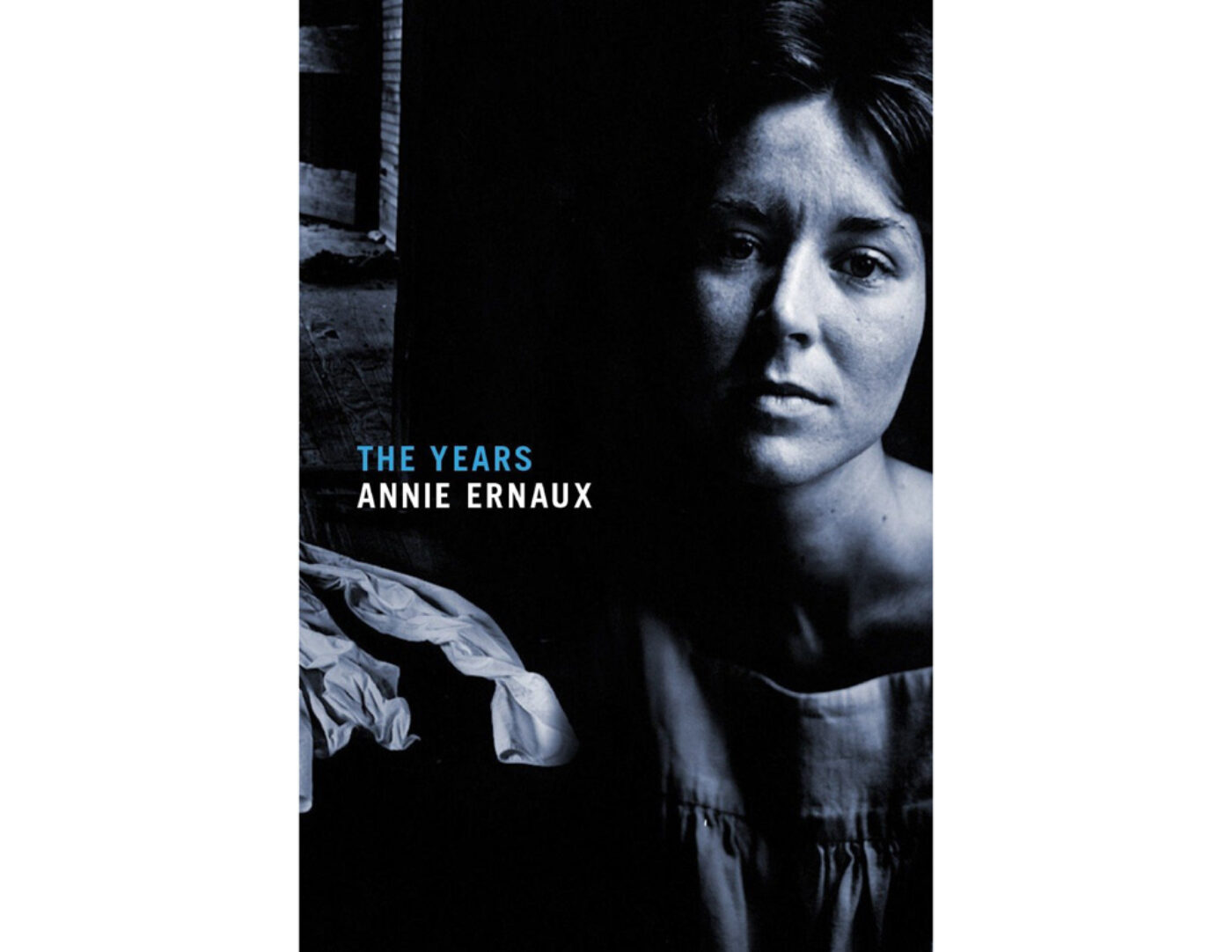 The Years by Annie Ernaux (Seven Stories Press, 2017)

In his inaugural lecture at the Collège de France, Roland Barthes stated: "It is the intimate which seeks utterance in me, seeks to make its cry heard, confronting generality, confronting science." This summer, while reading Annie Ernaux's fascinating The Years, I kept thinking about Barthes's quote, marveling at how she was able to weave together the intimate and the political in a book that is as much a personal memoir as it is the collective biography of a whole generation—a testimony to its passions, beliefs, and disappointments. Always anchored in the individual and the concrete, while signaling to the sphere of the universal, The Years traces the political and personal journey of the generation that put France back on the map with the demonstrations of 1968. Written in the only way a proper autobiography could be written today, dissolving the I into the communal we, this magnificent book forces us to redefine what we mean by history, memory, and society.
Carlos Fonseca last wrote about Kate Briggs's novel, This Little Art, for BOMB.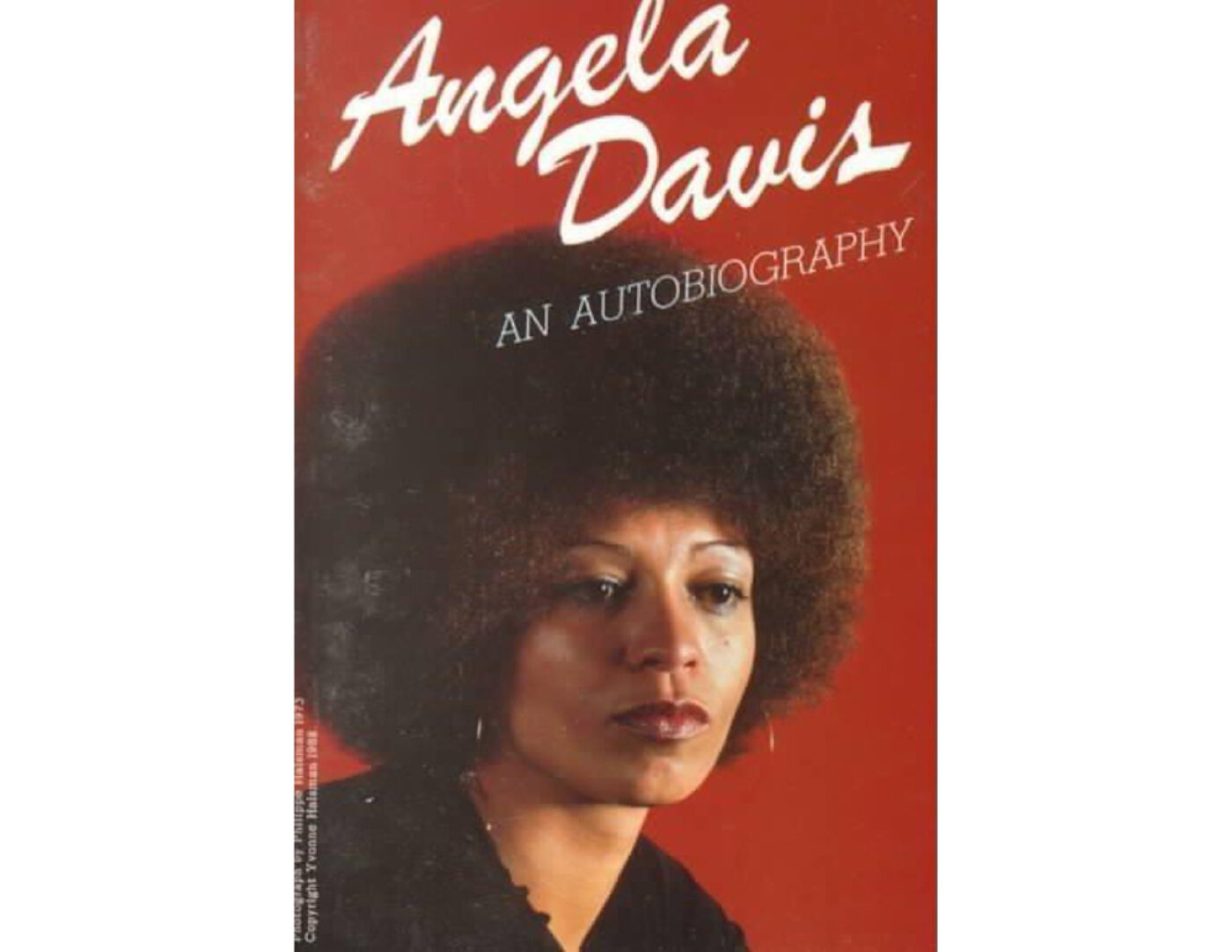 consent not to be a single being by Fred Moten (Duke University Press, 2017–18)
An Autobiography by Angela Davis (International Publishers, 1974)
consent not to be a single being, the subtitle of Fred Moten's trilogy on blackness and non-performance, dares us to recover from our practiced identity politics. To say both no and yes to Anatta, the Buddhist notion of the not-self, the idea that there is no permanent soul, and we all contain multitudes. In keeping with the theme of multitudes, this year, for the first time, I read Angela Davis's An Autobiography. It's strange that it's not as widely read as The Autobiography of Malcolm X because it's as beautiful and formative. From it I learned that Angela had read tons of Herbert Marcuse as a student, and so I did the same. I started with Eros and Civilization. Everything I found on the page felt like a footnote from Audre Lorde's The Uses of the Erotic: The Erotic as Power, a reminder that the best writers have often called us to reinvent ourselves endlessly in the name of Eros and Anatta.
Harmony Holiday last wrote an essay for BOMB about microdosing psilocybin.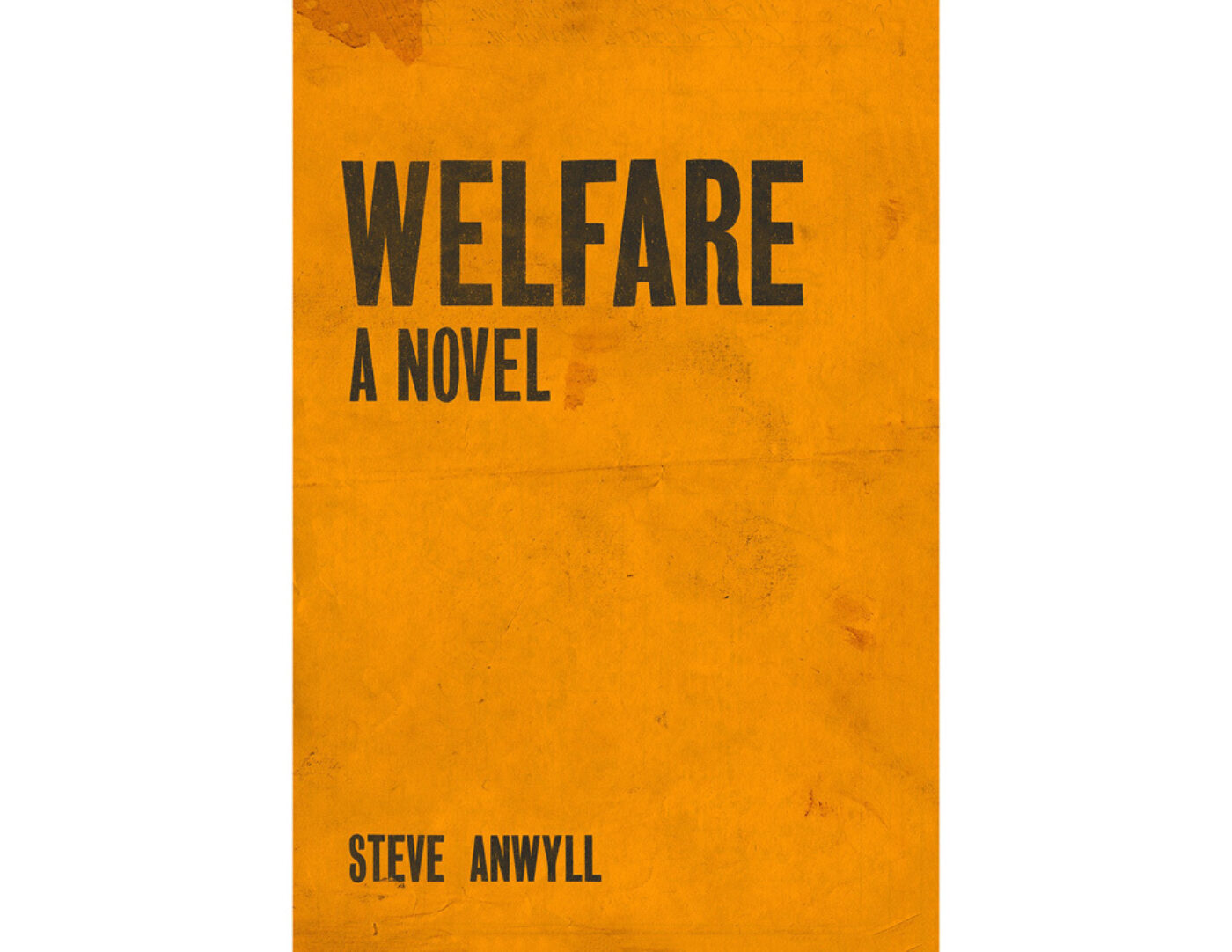 Welfare by Steve Anwyll (Tyrant Books, 2018)

One book I loved this year was Steve Anwyll's novel, Welfare, out Christmas Day from Tyrant Books. The book opens with these two sentences: "I probably remind my old man of the woman he lost. Maybe that's why I always feel like I don't belong." This propels us into narrator Stan Acker's new life as a seventeen-year-old runaway on welfare; he's full of personal vendettas against the world, which makes for a wild ride and an addictive read. The prose is sharp and vivid, while also remaining open to appreciating rare instances of beauty. In one sentence, Stan resents the demands his caseworker sets upon him, and, in the next, he sighs at the wonder of her existence in his life, acknowledging that her care for him is the closest thing to love he knows. This is the ideal book to read while avoiding your obligations, but it's also a great book to read any time.
Chelsea Hodson was interviewed for BOMB by Alex Zafiris.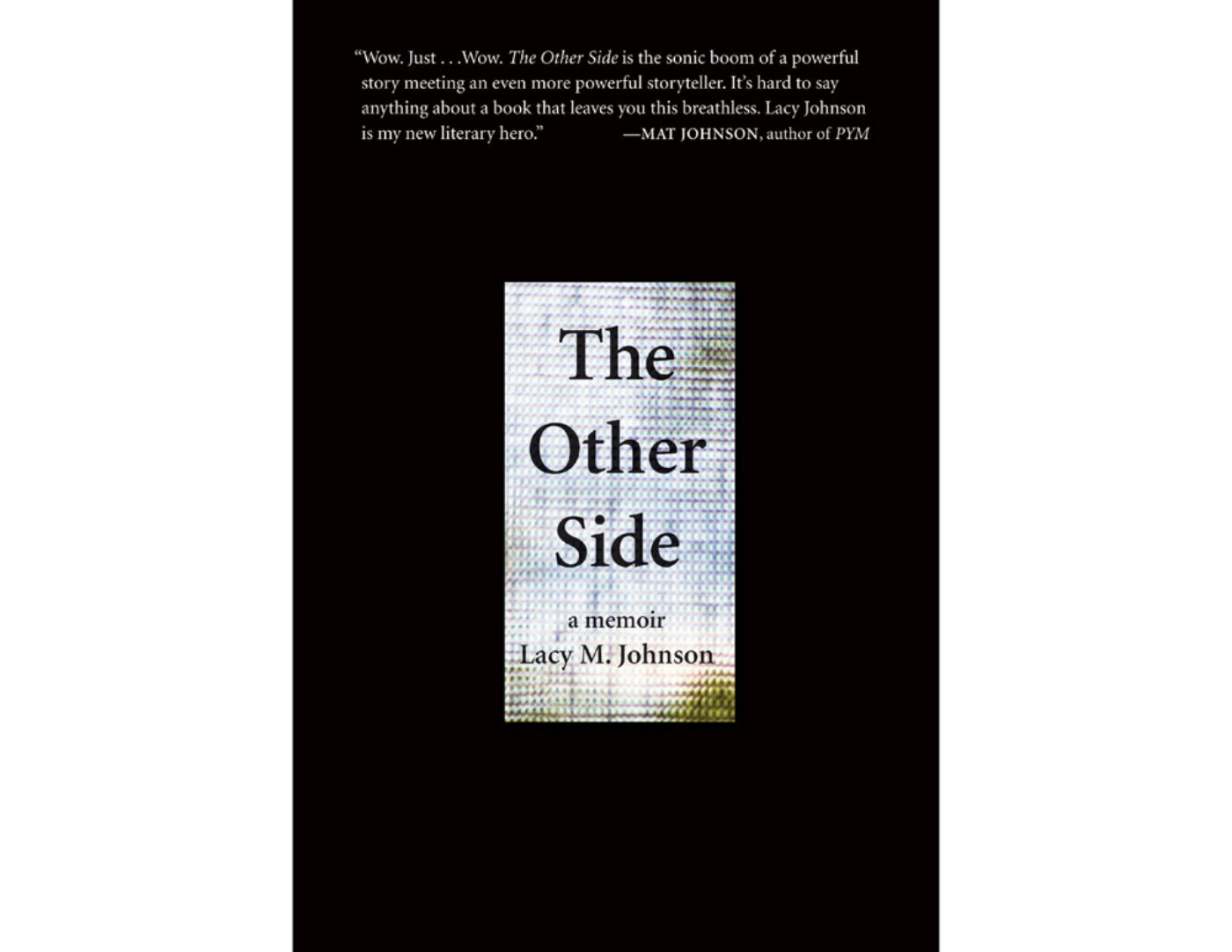 The Other Side by Lacy M. Johnson (Tin House Books, 2014)
Most of the books I read this year, I read while nursing, but I listened to Lacy M. Johnson's The Other Side while walking with my baby daughter strapped around my chest, as autumn gave way to winter. I was grateful for the searching rigor, structural ingenuity, and lyric precision that Johnson brought to the task of trying to narrate what might seem beyond narration: her kidnapping and rape by a former partner. More than anything, I found something fearless in Johnson's insistence on a kind of negative capability: she holds irreconcilable emotional truths alongside each other, rather than forcing them into false resolution. Her book is about trauma, but it's also about what it means to make a home, to get a little better, to not get better, to give your kids sandwiches when they want your love. It's a book about residue. It fights simple narratives of recovery. Whenever I think about the ways I'd like to be honest with my daughter, I think about Johnson's restless, tender, reflective relationship to contradiction, and her fidelity to the mess that lies underneath the easy stories we tell ourselves about our lives.
Leslie Jamison was interviewed for BOMB by Julia Bosson.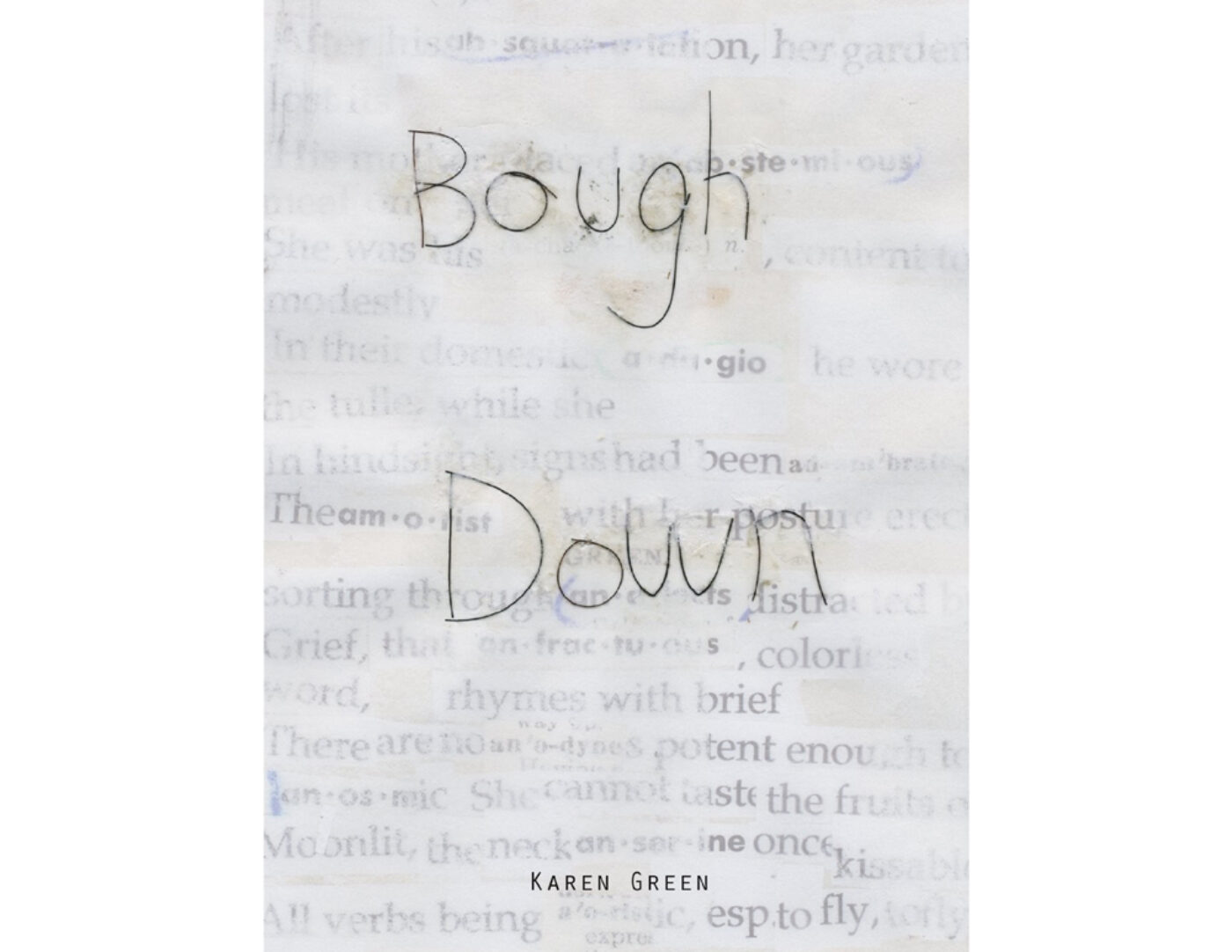 Bough Down by Karen Green (Siglio Press, 2013)
Last year, I stopped by Molly Parent's and Stephen Sparks's splendid bookstore, Point Reyes Books. I saw a copy of Karen Green's Bough Down, and noted I'd been meaning to get it. They said the copy was freshly signed: Green had just stopped by the store the other day. I bought it; I read it the next night. More recently, I read it again. Like any profoundly good book, it's even better on the second read; and I suspect that, on the fifth, tenth read, I'll admire it still more. It's a fragmented, collage-interspersed book that begins with Green's recollection of her husband's suicide. Part of its power comes from the fragmentation itself, the absence-evoking white space; even the collages are small, faded. But the words in this book, too, are so terribly moving: "You've won every argument except the one about my being better off. Nobody laughs at my jokes as hard as you." Maybe I should note that I'm a grief-book addict. I can't seem to stop feeling sad, you see, about what I've lost, and I'm looking for help, a few directions. Fellowship. This is one of the best books I've read, or reread, in a while.
R.O. Kwon interviewed Colin Winnette for BOMB.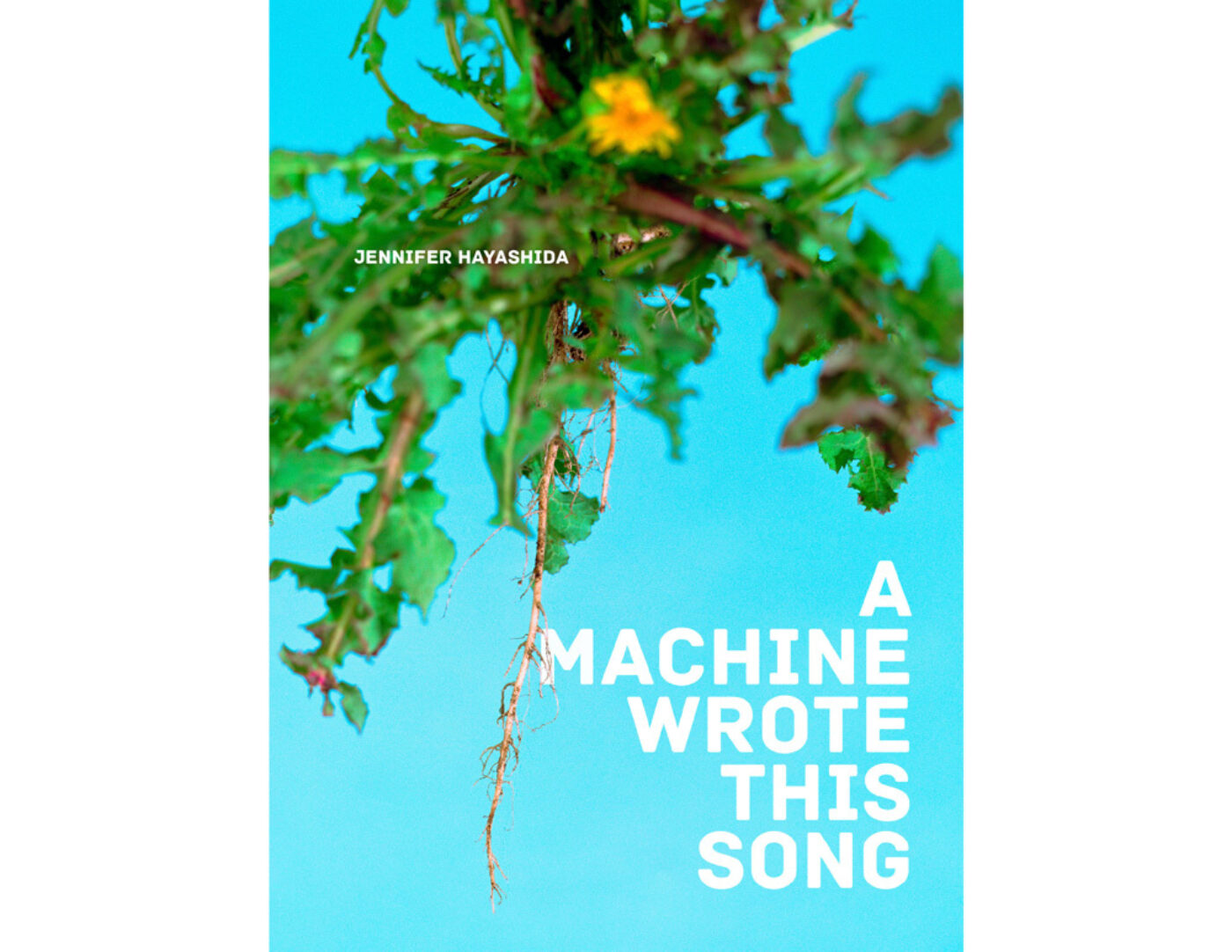 A Machine Wrote This Song by Jennifer Hayashida (Gramma Books, 2018)

I have never read a book quite like A Machine Wrote This Song, a single collection that holds so much: the intimacy of a body splitting during birth, questions of lineage, the ravages of the global factory, "an Alaskan village" that must move "inland to escape the encroaching ocean lip," other considerations of the natural world, the limits of language, immigration, and everyday life. What allows this holding is the poems' practice of intuitive association, a research into narrative that at once breaks it open and re-glues it together for our fragile contemporary, creating a kind of utterance between the now and some nearby future. In this case, the language that speaks into this near future, like the black glow glinting atop the ocean's forever-moving, blue surface, called itself into my mouth, and, late one night, I read every single poem aloud to myself while sitting alone on my deck. If a machine wrote this song, it is a machine that has an astoundingly human sensibility. This is a fresh, relevant, gorgeous new voice.
Dawn Lundy Martin interviewed LaToya Ruby Frazier and Fred Moten for BOMB.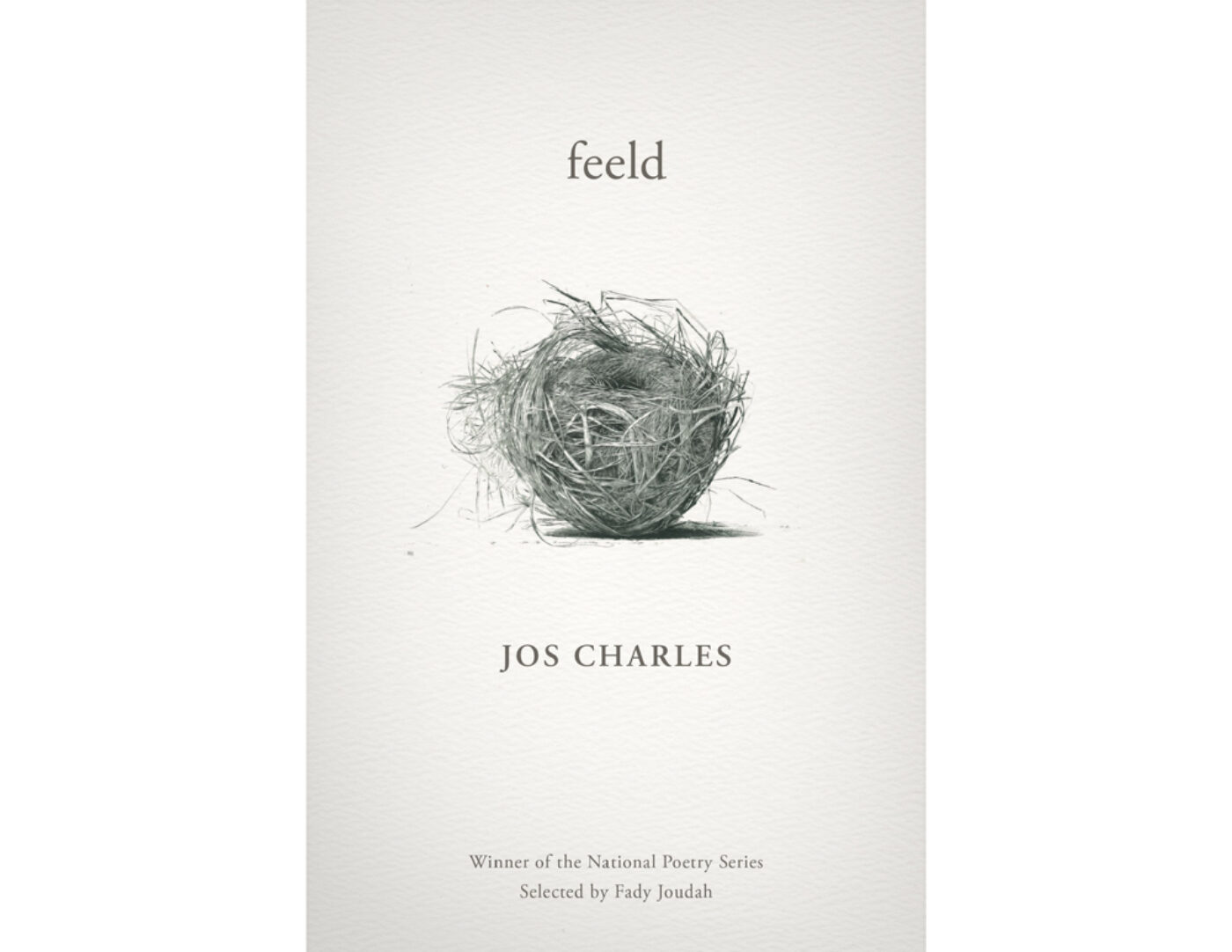 feeld by Jos Charles (Milkweed, 2018)
I want to say that every single syllable of Jos Charles's feeld, her second collection of poetry, is revelatory; Charles forces you to read so deliberately that you can't help but notice. Embodied and incantatory, the poems are heavily inflected by variations on Middle English spelling. Words contract, expand, wobble, and tilt back and forth in a Spenserian twilight zone of redefinition. But how does language that looks so archaic on the surface sound, frankly, revolutionary? In the opening poem, Charles writes, "alarum is mye nayme / unkempt & handeld / i am hors / i am sadeld / i am a brokn hors." I can't help but read "hors" as "hours" in the first instance and then as "horse" in the second. Are we to understand this voice to be time itself, or as a creature trained or struck down by it? Is the title a play on "field," or is it "feel" in both the past and present tense at once? Wouldn't it be absurd to choose one or the other if you could live with all of it? This book lets you, and nothing else I read this year made me feel so totally alive.
Daniel Poppick was last featured in conversation with Jenny Zhang for BOMB.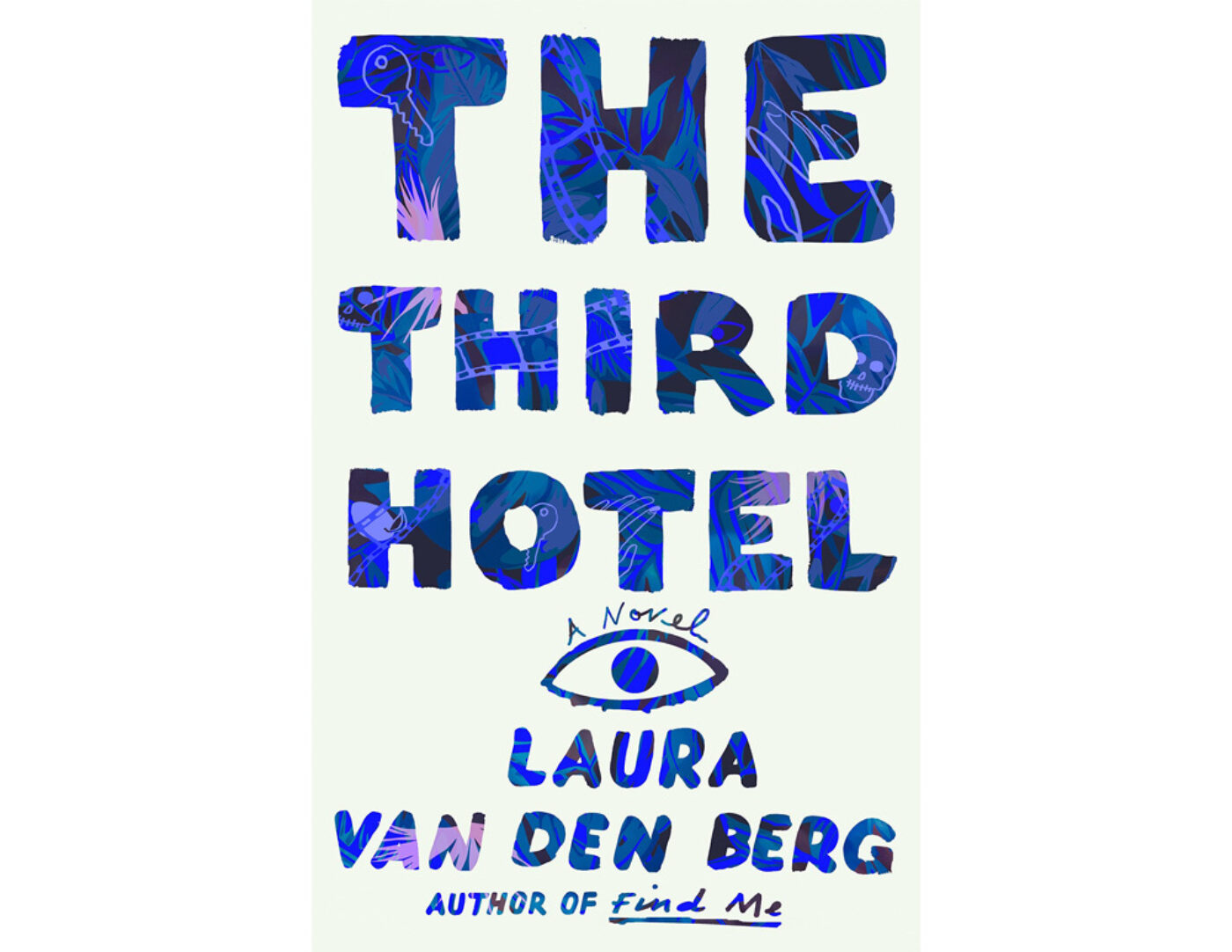 The Third Hotel by Laura van den Berg (Macmillan, 2018)
For months now I've been a little bit obsessed with Laura van den Berg's slim, eerie new novel, The Third Hotel. It's the story of a recently widowed sales rep who travels to Havana for a film festival after her horror film scholar husband, Richard, is killed in a hit-and-run. Upon arrival, she spots a man who looks exactly like Richard, and follows him through the city, ruminating on her marriage, her childhood, and her possibly deteriorating mental state. A noir without an antagonist, a quest narrative without a destination, a ghost story where the haunted pursues the apparition, there are no simple answers in this moody, disorienting gem. Reminiscent of Juan Rulfo's classic 1955 novella, Pedro Páramo—in which a young man travels to his recently deceased mother's hometown in search of his father, only to find the entire town populated by ghosts—the book is, at heart, a quietly devastating portrait of loss, grief, and confusion.
Dan Sheehan was interviewed for BOMB by Sara Nović.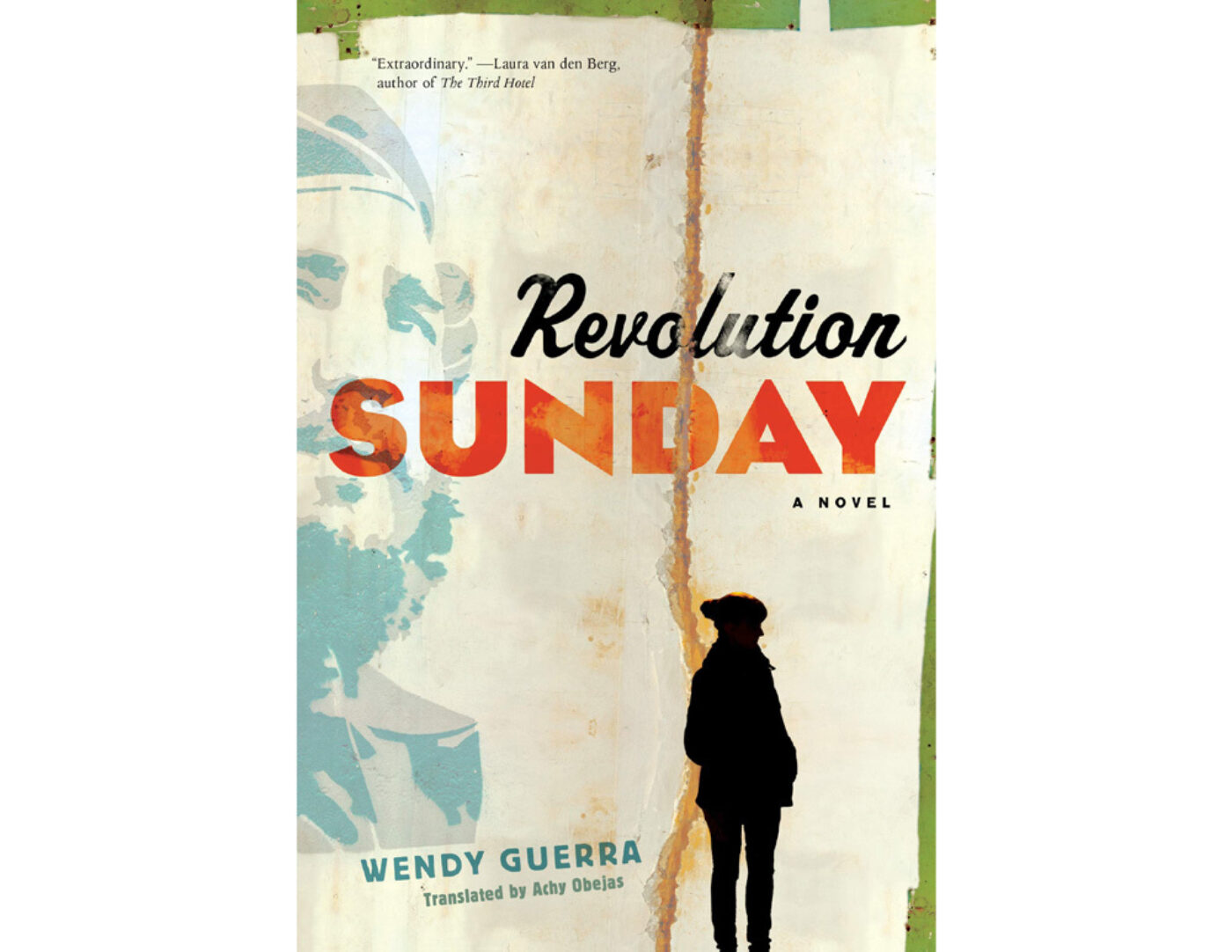 Revolution Sunday by Wendy Guerra (Melville House, 2018)
One of the most memorable books I've read this year is a novel called Revolution Sunday by Wendy Guerra (translated from the Spanish by Achy Obejas), out from Melville House in December. Cleo, a poet, has found herself living under a fog of suspicion in her home city of Havana, a fog that doesn't budge when she moves through artistic circles abroad. This double liminality—how to live when nearly everyone you make contact with thinks you might be a double-agent of one kind or another?—is further complicated when a famous actor turns up on her doorstep in Havana with a revelation that upends Cleo's understanding of her own history and identity. Revolution Sunday is, by turns, a psychological mystery; an examination of the mind-bending strangeness of surveillance culture; a meditation on the varieties of exile; and an ode to the saving power of art, literature in particular. Guerra writes with this wonderful, sharp lyric abandon—and is frequently very, very funny. I was dazzled and deeply moved by this book.
Laura van den Berg was interviewed for BOMB by Mike Scalise.