Looking Back on 2017: Theater & Performance
Featuring selections by Bethany Ides, Isaac Pool, Charles Bernstein, Matthew Weinstein, Ivan Talijancic, and more.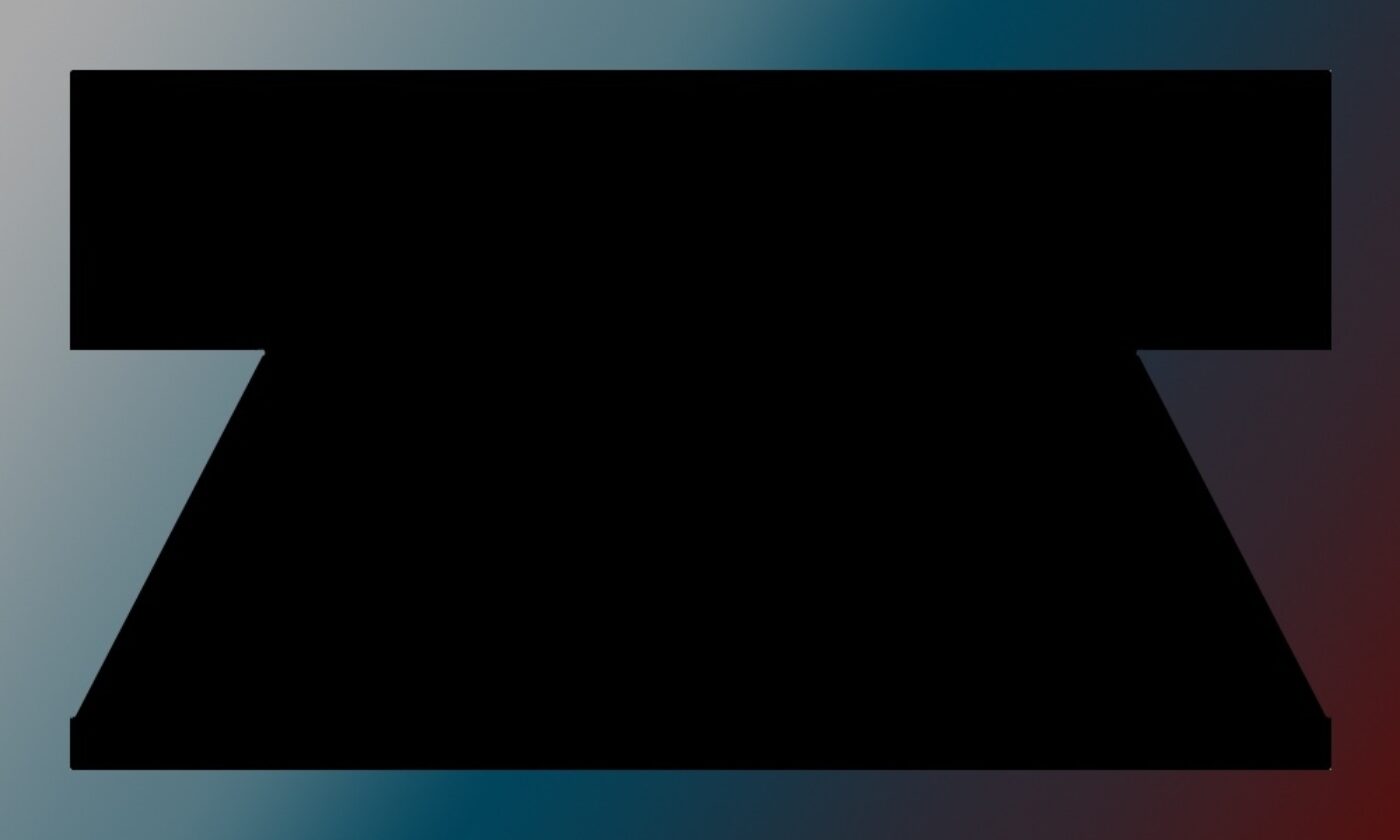 Alan Ruiz
Artist
2017 was, needless to say, a difficult year for many of us—between political and environmental disasters—made worse by an increasingly exhaustive font of stupidity that seemed to spring up from the fracked pipelines of populism, fascism, racism, and misogyny. Yet works like Sarah Michelson's September 2017/\ at Bard and October 2017/\ at The Kitchen both felt like a call and response to the year's maelstrom: the titles alone suggestive of a day-to-day, month-to-month measure of survival. To describe these works in the space of a paragraph would be nearly impossible—yet, in both, Michelson challenged normative conventions of dance, architecture, institution, and audience in ways that I've come to expect from her work and love, yet am continually surprised by, and return to with devotion. In both works Michelson, along with Madeline Wilcox, presented hours of work that navigated a tesla coil line existing somewhere between rigor and sadism, systematic logic and total cacophony. "Yeah." "Hold." "Back off." "Peace." World peace.
Anelise Chen
Writer
I was first introduced to Pina Bausch's Café Müller as an undergrad some fifteen years ago. Then sleepwalking through my own wounded-girl phase, I related most to the piece's asylum-like setting, its strong nostalgic undertow, and the somnambulist's gaunt, tortured frame. This fall, when the company returned to BAM, I came out of the performance with a renewed appreciation for the other characters in the choreography: the pair of lovers, the anxious older woman who flits about in heels, and the authoritative, imposing father figure who stalks menacingly in the perimeter, manipulating the poses of the young lovers. There is a frenzied caretaker whose sole job is to clear a path through the scattered furniture as the lovers seize and jerk their way into and out of one another's arms.
After the lovers have exerted themselves in their drama, they disperse, and the caretaker too. Only the sleepwalker remains, left to grope her way through the dark café, bumping into the tables and chairs obstructing her way. It's as though the dreams of the past have evaporated, and here we are again, alone, negotiating through the confounding present. I have a feeling the caretaker represents time, or the way memories unfold in our minds without impediment. Memories play of their own accord, freely, and inevitably, having already transpired. What has happened will always happen, the same way, over and over. Whereas in the present we can only wave our hands blindly before us, trying to find some safe passage through all that darkness.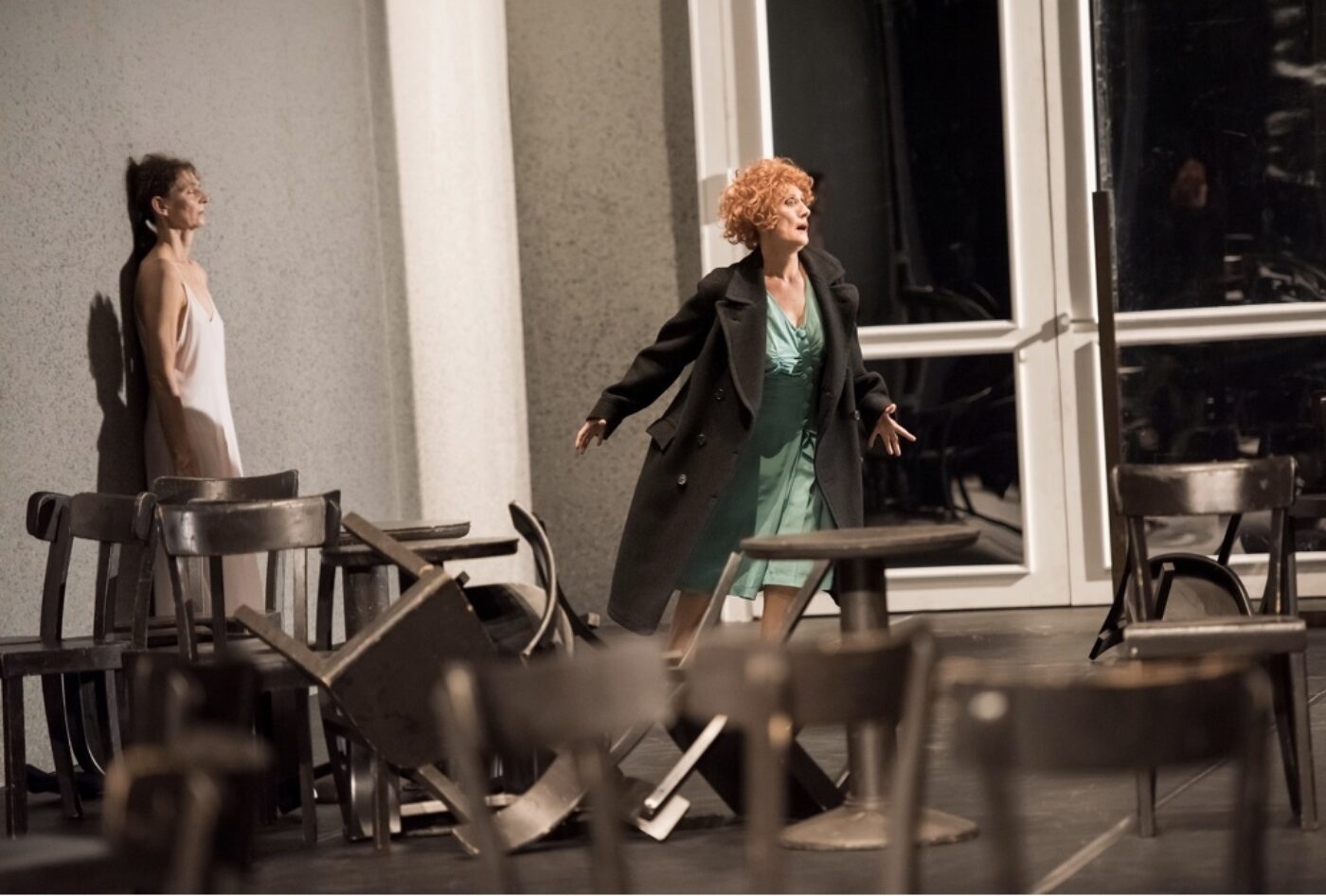 Bethany Ides
Artist
Performance legend Linda Montano situated an event at the Vortex Theater in Austin, TX, in November that invited everyone to come to themselves and others as though the context for introduction were newly ancient, which I am pretty sure it is.
How it started: each person who'd prepared to undertake the evening's proceedings (the performers and tech crew) came out on stage, one by one, to let everyone know what they usually do during the day and what kind of different role they would be playing that evening. For some these were practical roles—lighting, sound booth—while others would be taking up more exquisitely occasional positions—a water ritual healer, a slow dancer looking for a partner, several designated close-listeners, an MC—and each mentioning had an effect of re-initiating all of our reasons for being how and where we found ourselves there.
What struck me and stayed with me was that this equanimous, equitable gesture which had initially seemed so simple was actually not so at all. Rather, it was a welcome departure from the demand so often made to audiences attending "interactive" works that everyone render themselves performing subjects, exposed as though already complicit in this or that construct. Montano's invitation to be private while present reminded me of the "recursive yoking" Donna Haraway invokes on her way to discussing conjunctivitis as it occurs in both herself and in the "dog of [her] heart," Cayenne. "People conjugate in public spaces," she writes. "[T]hey yoke themselves together transversally and across time and space to make significant things happen." Like Haraway, Montano creates the occasion to "conjugate 'to conjugate.'" Over the course of three hours, we all circulated at our own pace around the theater, together imagining multiple variations of the inner-regulatory substances our bodies routinely produce, exchange, and lose. If the word "co-opt" had never been used with any pernicious affect, it might describe these sort of elaborately interwoven inclinations. Amid love songs, companion species, and a bonfire, an audience conditioned conditions of exuberance in spite of death that luckily exposed everything else as mostly unnecessary, if not intolerable.
Jacquelyn Ross
Writer
There was something distinctly lacking in irony about stumbling out of a barely-afforded apartment in too-expensive Toronto and over to an ad hoc event space off an alley to see a performance called Turbulence (A Dance About The Economy). But there I paid my by-donation admission and sat crouched on a gymnastics mat on the floor, where I was promptly handed a cup of terrible lukewarm tea and submitted to some two hours of precarious acrobatic madness. The dozen or so performers from San Francisco's Circo Zero staged alternating acts of tenderness, violence, and transgression: rolling, singing, dancing, screaming, stripping, vomiting, hanging from a makeshift trapeze. One performer drank from a mountain of bottled water on a urine-saturated cardboard sheet; others wrestled with each other, held each other, gyrated on the floor. Audience members were asked to read out scrawled manifestos and hand over our smartphones to the by-now-chaotic cause. We were asked coyly how much money each of us made in a year (the lowest in the room was $4,000, the highest was $103,000). Post-dance-a-thon, post-sing-a-long, post-collapsing-human-pyramid, I can say that the feeling of "collective failure" in the room was very real. That this project was first developed almost ten years ago—in the months leading up to Occupy—now makes 2017 feel like a kind of betrayal.
Isaac Pool
Artist
Sunday Service is a performance-focused program series and experiment in public conversation organized by Stephanie Acosta and Alexis Wilkinson at the Knockdown Center. I met Acosta—an artist, film producer, and performance maker—last fall through Miguel Gutierrez's LANDING program at Gibney Dance. Among other things, LANDING cultivated a sense of wildness and shared intimacy among artists that is hard to find, and especially hard to fabricate within traditional residency or workshop models. Sunday Service coincidentally started around the time that our session of LANDING ended and much of that spirit of care, and uninhibited but intentional play carried through to Service in a way that feels equally inspired. Each Sunday Service is curated by a different artist who selects a cohort of other artists to share space for the evening in Knockdown Center's Ready Room. The programs shift format each month and often feel radically different from the last, upending the stale models of artist showcase or panel conversation in favor of something that feels organic and potentially unhinged. In March, Niall Jones hosted a two-hour Service that featured a performance by Effie Bowen that traced the walls and wheel barreled through the bar with the help of an audience member, a reading by Adjua Gargi Nzinga Greaves that pushed the limits of iteration and poetic abstraction, and a comedic monologue by Manifestany Squirtz that deconstructed the most common stunts of drag performance. Later programs have been organized by Buzz Slutzky, Caitlin Baucom, and J.Soto among others, with each month offering something as exciting as the last.
Ivan Talijancic
Artist, Filmmaker
In America 2017 was the year during which women rightfully claimed center stage. The year that gave us the Women's March on Washington, the triumph of Wonder Woman, and the (equally devastating and empowering) #metoo, had a powerful ripple effect on the contemporary performance scene as well. So much so that I had a hard time deciding on just one – but here are three performances that stood out for me, in chronological order:
In April, the ever-mesmerizing Okwui Okpokwasili divined the shadows to re-exhume the invisible history of black women in the world premiere of her fractiously narrative and searingly impressionistic Poor People's TV Room, the culmination of her two-year residency as New York Live Arts' 2015-17 Randjelovic/Stryker Resident Commissioned Artist.
In June, Patricia Noworol took the audience on a shaky but ultimately empowering roller coaster ride in the world premiere of Tremendous as part of LaMama Moves! Festival. Featuring a powerhouse all-female cast and a hypnotic original score by the composer/instrumentalist Lisa Dowling, Noworol's new work was an astute examination of what it means to exist as a woman in the age of Trump.
Lastly, September saw the director/choreographer Yanira Castro's a canary torsi unveil a sprawling, unprecedented city-wide trilogy of works, CAST, STAGE, AUTHOR simultaneously unfold over a two-week period across three venues in Brooklyn, Queens, and Manhattan (The Invisible Dog Art Center, The Chocolate Factory Theater, and Abrons Art Center, respectively.) I was particularly in awe of the surreally imagistic STAGE, which felt like a metatheatrical, Dadaistic fantasia, reinvisioned for the 21st century.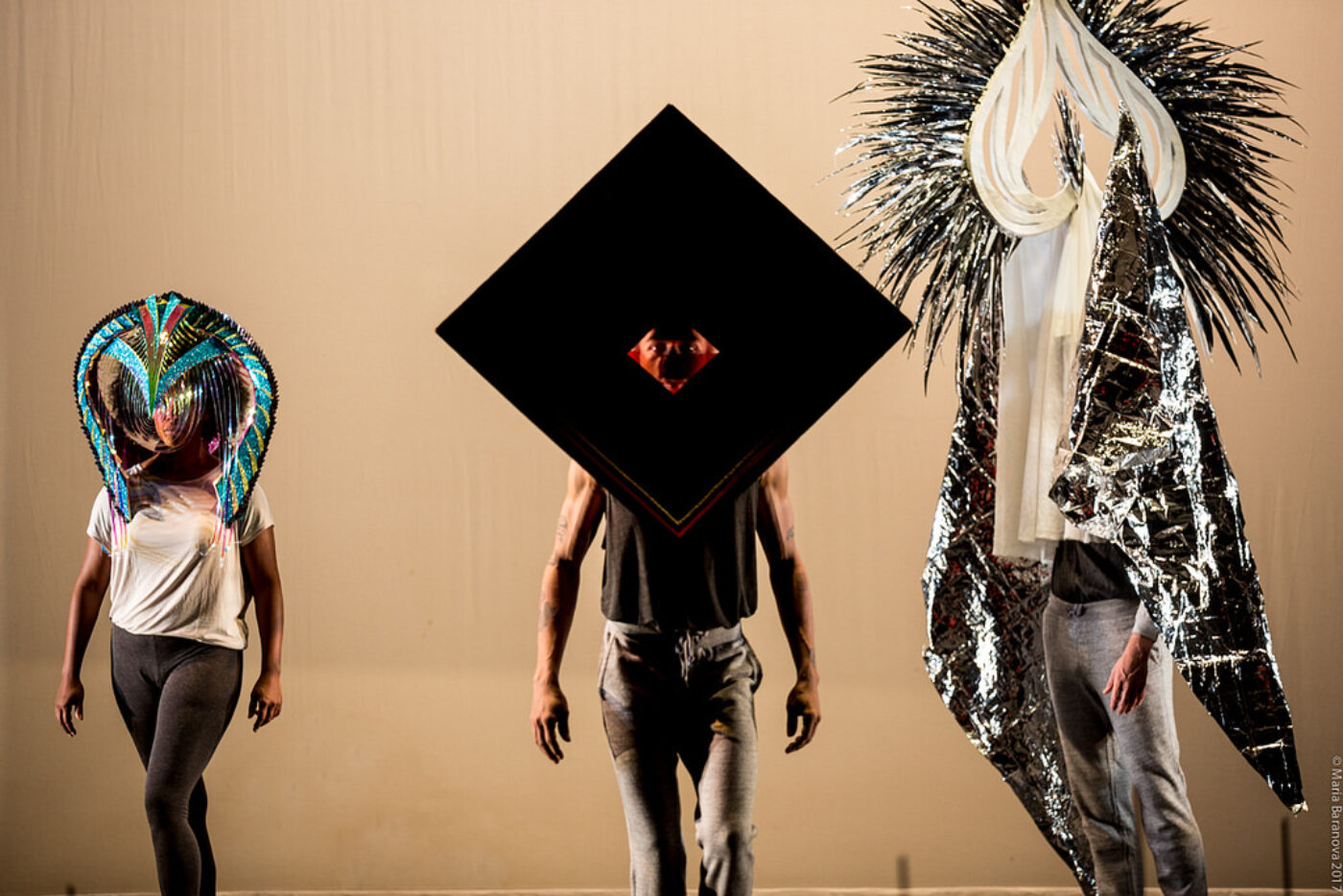 Patricia Spears Jones
Writer
On the same day I saw both Paula Vogel's Indecent and Lynn Nottage's Sweat. Both plays should have stayed open throughout the summer. That these two brilliant, important American women playwrights—whose work has been performed around the globe—only found Broadway productions this year is a major indictment of American theater and the audience which has been weaned on pablum a.k.a. Disneyfied musicals for the past twenty years. That said, both plays were beautifully crafted and demanded audience attention. Sweat left me so glad to know that American artists are getting precisely what is wrong with this country and some of what is right. Indecent's use of music and choreography allowed the play to amplify the transgressive character of the play in question and the challenges faced by Jewish immigrants even as it explored gender and homosexuality. Not sure if I will ever see two plays in one day again, but I am glad I just got it together and did that.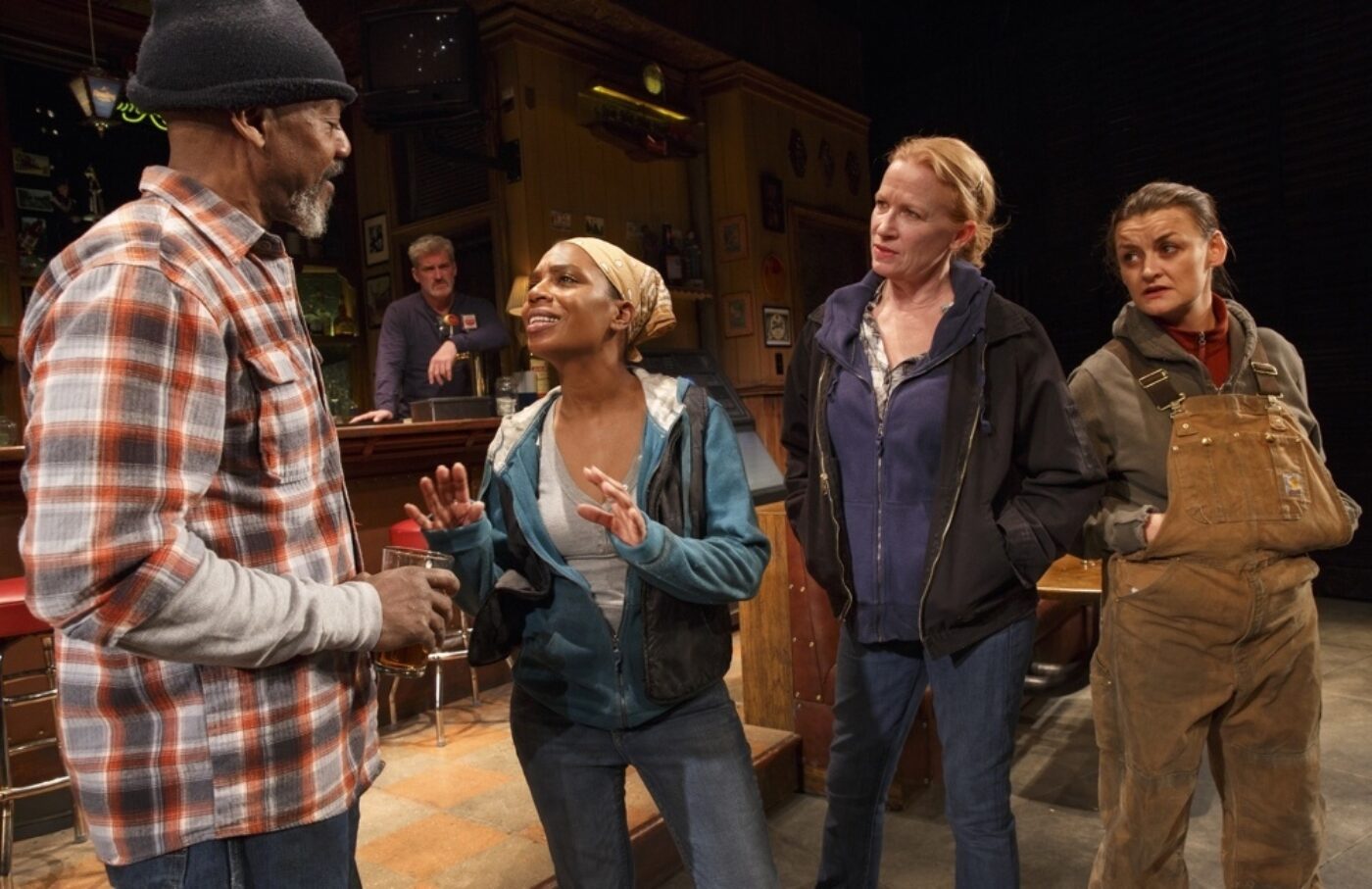 Matthew Weinstein
Artist
I was more than intrigued when I read that director Ivo Van Hove had turned his attention to The Fountainhead, Ayn Rand's love letter to selfishness, egomania, and rape. It proved to be the brilliant nightmare I had hoped it would be. Staged as part of BAM's Next Wave Festival, it's set in a large corporate architectural office, with glass dividers and drafting tables strewn with markers. Ramsey Nasr's Howard Roark creates impressive modernist architectural renderings in real time, captured by an overhead camera and seen on a huge bank of monitors. Violent sex is also captured from overhead in sickly lighting that makes it look as ghastly as the mind of Paul Ryan.
It is possible to see Van Hove's Fountainhead as a piss take on core American values, but it's also about the international "us" of cultural producers and consumers. We are all implicated in Randian ideology, seduced by the idea that creativity contains its own morality and that winning equals contribution. At one point, the audience applauded one of Roark's self righteous statements of freedom. We took the bait: next he condemned public housing, twice.
The Fountainhead also reflects on how the Culture Industry's inability to see beyond modernism is not a worship of creative freedom, but a symptom of the conservatism of our cultural ideologies. It is not surprising that Rand's exegesis on personal freedom would be used in the service of fascism, and that we would let it happen.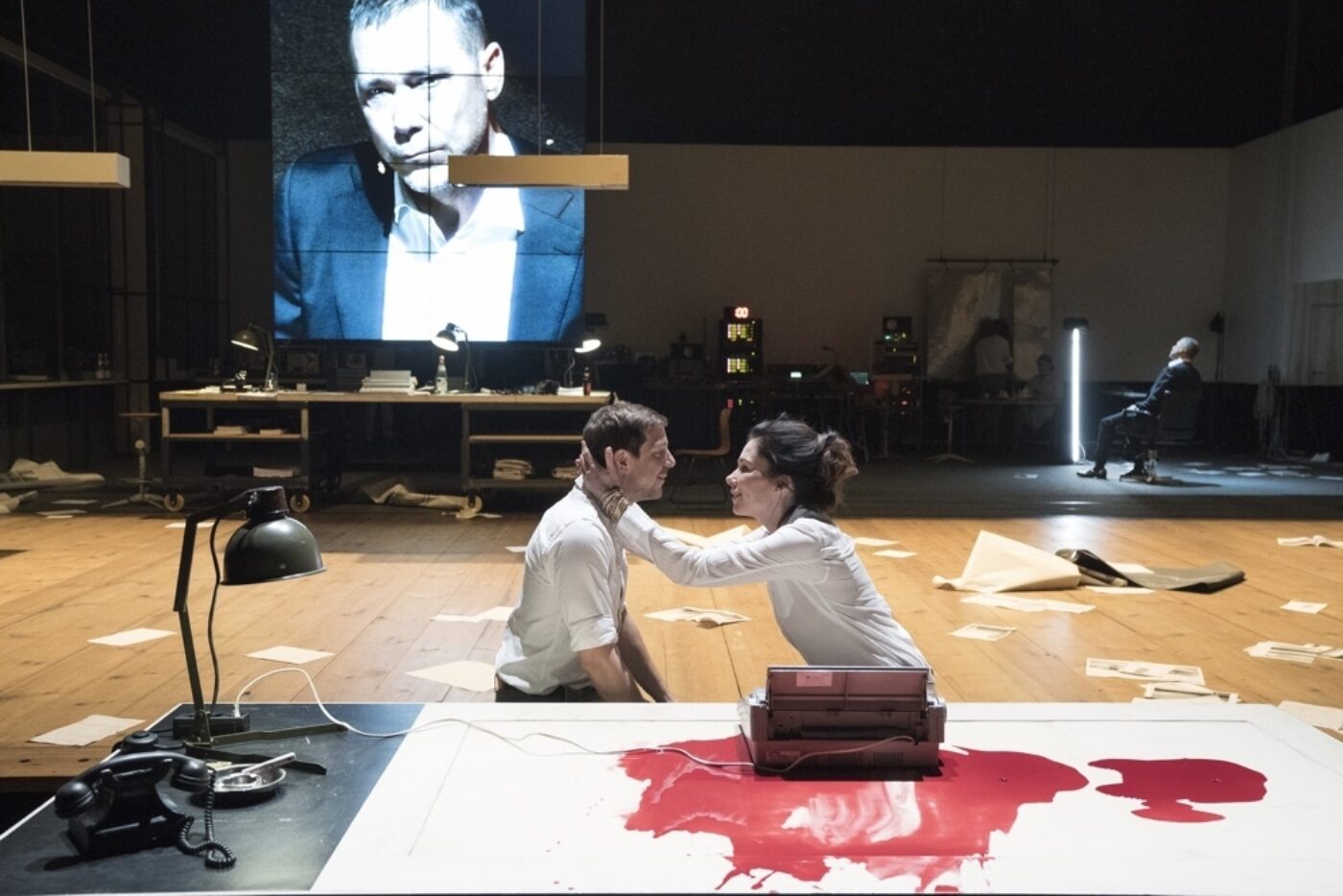 Charles Bernstein
Writer
Richard Foreman, for me the greatest visionary theater director of our time, has stopped doing theater to devote himself full-time to film. In 2017, PennSound released his most recent movie, Now You See It Now You Don't, and it's a marvelously dense meditation that comes the closest of any of Foreman's films to experience of his theater. But that's just the beginning. Jay Sanders, new director of Artists Space, has edited a PennSound page for Foreman that includes videos and films of four decades of his theater: just about all the documentation there is of his theater work. Plus, the online release of the otherwise unseen The Missing Jewels of Benita Canova, Elka Krajewska's 1997 behind-the-scene documentary (with interviews) of Benita Canova.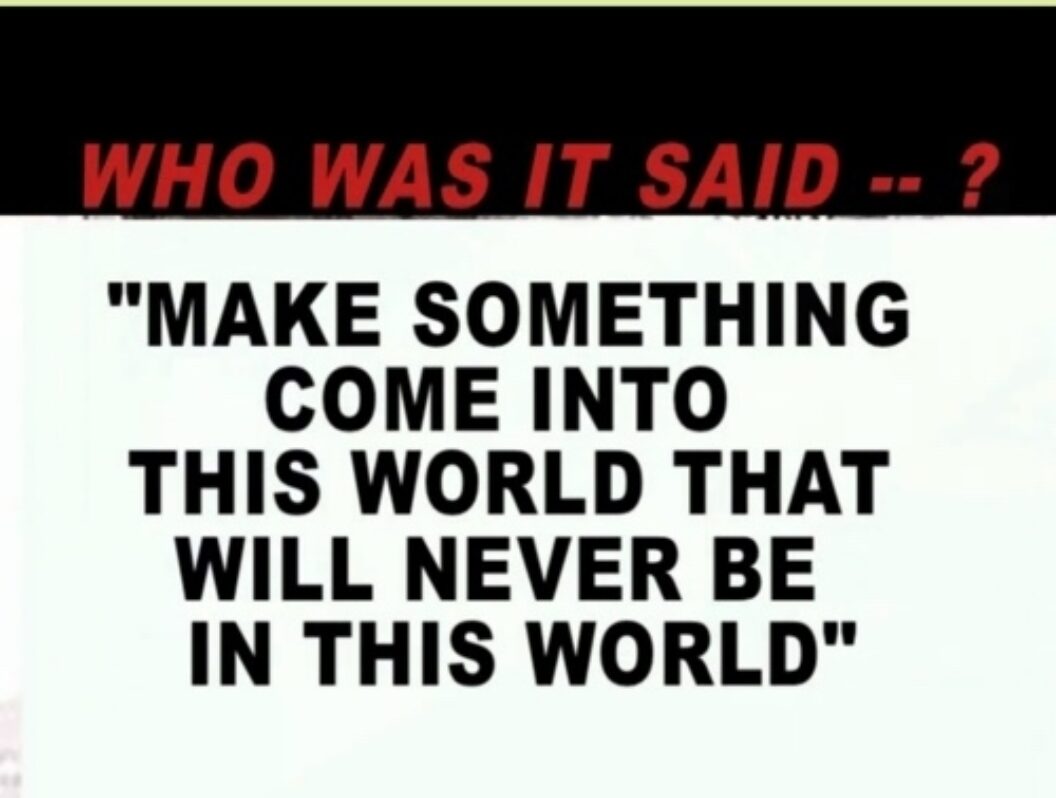 Natasha Kurchanova
Writer, Curator, Art Historian
William Kentridge's early November performances of Kurt Schwitters' Ursonate were—for me—among the most memorable art events of the past year. Though there have been numerous performances of this work, including a recording by Schwitters himself, Kentridge's version of Ursonate, commissioned by Performa, differs from all the others.
A fine actor and an impressive orator, Kentridge staged Ursonate in such a way that it drew the viewers' attention to his embodied presence on the stage. A large screen displayed a constant flow of animated images of the artist's drawings, arranged to the flow of his performance. In the cadenza, an actor and a group of musicians joined Kentridge in an unforgettable grand finale. Although no logical sense could be deduced from Schwitters' script, the artists managed to convey sense nonetheless. In Kentridge's words, "[The script] was based on the idea that there are things we know that we do not know that we know, and that all certainties about what we know usually hide in other things. One needs sometimes to show the power of the irrational world as a demonstration of the limits of the rational world…" The performance stayed in my mind and in my heart.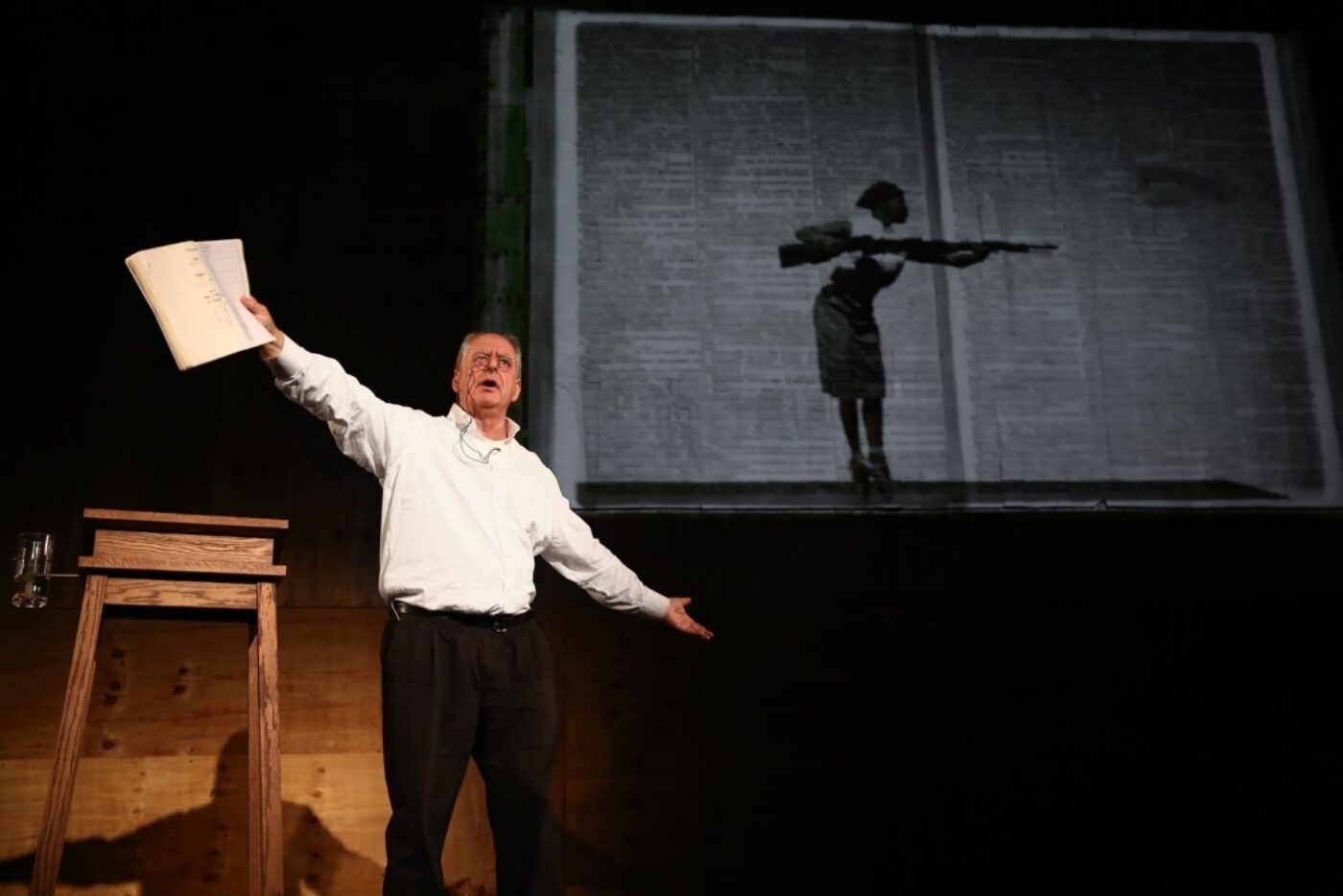 Suzanne Scanlon
Writer
In Caryl Churchill's Far Away, she presented a world in which, for example, the cats have come in on the side of the French; in Escaped Alone, she's revealed a world in which we trade mushrooms for urine. I'm still thinking about Escaped Alone, which I saw early this year at BAM. It's a reminder that theater is most alive in the realm of poets like Churchill. The play presents four female friends speaking in a garden; alternately, each reveals her own particular and specific horror. The world Churchill represents is familiar and surreal at once, a vision of dystopian complacency, where trauma has become commonplace, if no less traumatic. Churchill's intention to reveal darker truths just below the surface comforts of custom, friendship, and tea parties, has never felt more necessary.
I was also energized by the Wooster Group's production of The Town Hall Affair, an eerie reminder of the gains (and severe limitations, obviously) of second wave feminism. The Town Hall Affair was a theatricalization of an actual public debate about "Women's Liberation" that occurred in 1971, led by Norman Mailer. Mailer famously challenged a range of women to "a dialogue" where they were asked to speak to the validity of the cause; Germaine Greer, Diana Trilling, and Jill Johnston took him up on it. It was a precursor to what would happen later this year, as we've begun a larger cultural conversation about just what exactly "women's liberation" would or might possibly one day actually mean.