Looking Back on 2017: Film & Television
Featuring selections by Jaime Manrique, David Grubbs, Molly Surno, Lynn Melnick, Lucio Pozzi, and more.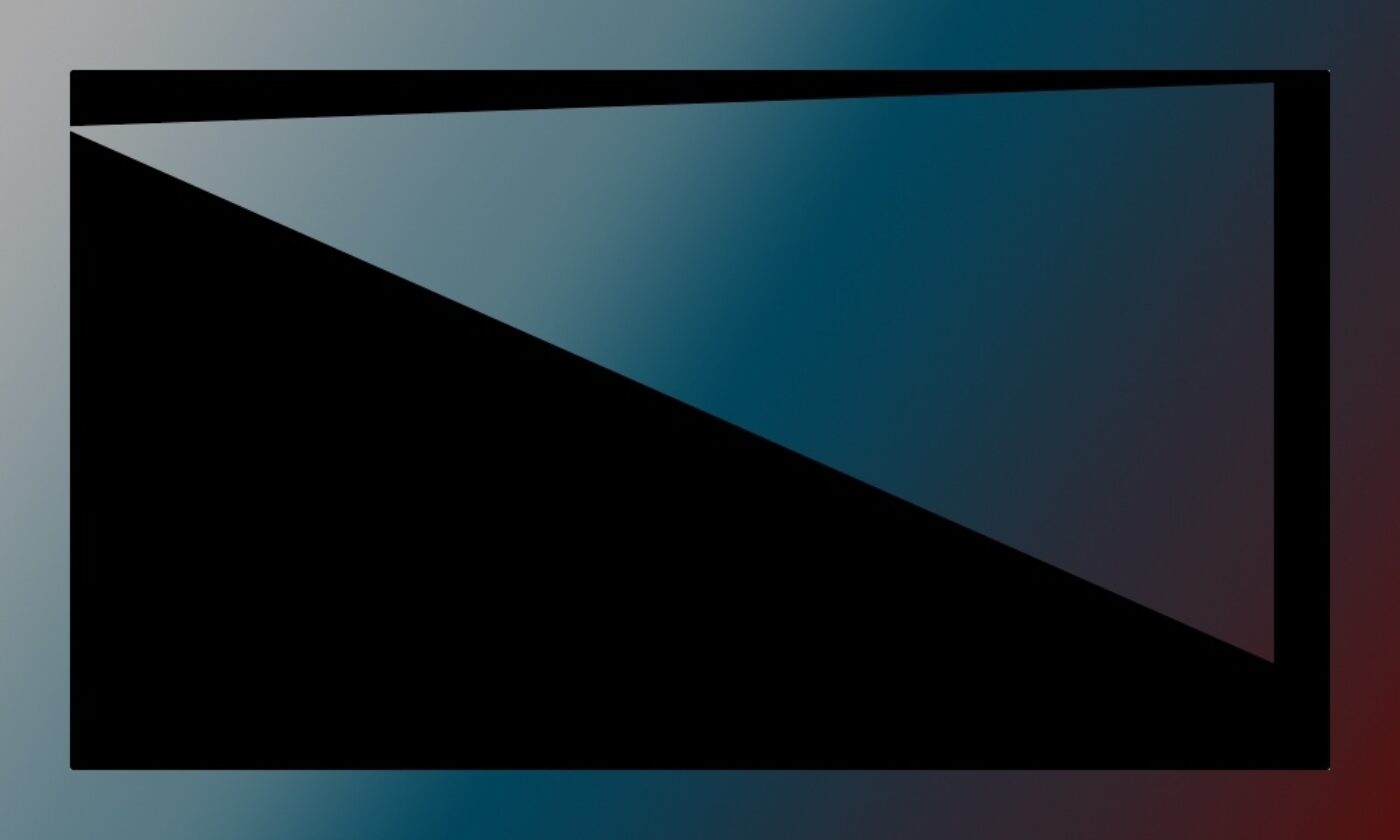 Hannah Stamler
Writer
Sean Baker's The Florida Project follows a six-year-old, Moonee, who lives in a seedy motel on one of many strip-mall-lined roads that feed into Disney World. The motel is called the Magic Castle but possesses little discernible magic beyond its dazzling paint job, a dark shade of lilac that pops against blue Floridian skies, and the obliviousness of its kid residents, a sort of operational magic. For the adults, the motel is a last resort. For Moonee and her friends, it is pure resort—a paradise made for play and scheming. I was touched by Baker's ability to capture both the beauties and blemishes of America today (though to my mind, there were far more of the latter than the former). If Disney is the pinnacle of American saccharine fantasy, Moonee's world is the nightmare which sustains it.
Jaime Manrique
Writer
The end of 2017 saw the premiere of Call Me by Your Name, a glossy pastoral idyll about gay life set in 1983 in the countryside of Northern Italy. Here the vistas are exquisite, the interiors a decorator's fantasy, all the characters are beautiful, and so cultivated and accomplished that their conversations are conducted in four languages, and peppered with references to Greek art and philosophy. In this world disease and other unpleasant disturbances do not exist. In fact, everything is so perfect and gorgeous that the apricots are not only luscious, but also lascivious. This is the kind of movie that any respectable gay man would be proud to take his grandmother to.
Also this year, a condensed version of a play that opened on Broadway in 1983, which by now we could dismiss as "uncool" and quaint, has been delivering a different kind of gay story to New York audiences. To our surprise, four decades later, Harvey Fierstein's version of his Torch Song Trilogy (now called Torch Song) brings to the stage something sorely missing from Call Me By Your Name: a wallop of raw authenticity about the issues queer people have confronted historically. Arnold (the drag queen singer), and Ed (the closeted homosexual) have faced violence, bullying, and rejection (inclusive from their own families), and yet have managed to create alternative and believable families that experience joy, heartbreak, rejection, tragedy, and love. Having seen both features almost consecutively, Call Me By Your Name stands exposed as a glossy hollow concoction, that sells snobbish upper class ideology, whereas an unpretentious work like Torch Song delivers the kind of insights that meaningful art can offer.
Chantal McStay
Writer, BOMB's Andrew W. Mellon Fellow—Literary/Visual Arts
I liked this response I read from Harry Styles when he was asked by Rolling Stone whether he was concerned about proving his credibility to an older crowd beyond his teenage female fan base: "Who's to say that young girls who like pop music have worse musical taste than a 30-year-old hipster guy? That's not up to you to say… There's no goal posts. Young girls like the Beatles. You gonna tell me they're not serious? How can you say young girls don't get it?… Teenage-girl fans—they don't lie. If they like you, they're there. They don't act 'too cool.' They like you, and they tell you. Which is sick." Why is this kind of acknowledgment so rare to hear? That young women command our respect, that their taste (which has long made the world go round) is to be taken seriously, that so much of what is cool is because they declared it so. I say "they," but I hope it's still a "we," I hope I never lose some part of my inner teen girl and that intensity of feeling. 
SKAM is web series from NRK that was written aimed at sixteen-year-old Norwegian girls. The show's creator, Julie Andem, spent months interviewing high school students around Norway about their stories and cast mostly unknown actors the same ages as their characters. It became one of Norway's most beloved programs ever—with a million of the nation's four million people tuning in to each clip—and a cult hit around the world, thanks to fan-translated subtitles. Following a group of students at Oslo's Hartvig Nissen School, SKAM features some uniquely norsk high school concerns, like fundraising for a russ buss or joining a kosegruppa, interwoven with hookup drama and trials and triumphs of friendship, as well as nuanced, hyperreal treatments of serious topics including mental illness, consent, and sexual identity, all captured through luminous, subtle performances. It's the perfect binge-watch to make your heart less cold.
David Grubbs
Composer, Musician
Just as my footsteps began toward accelerate to escape velocity in one of documenta 14's Athens venues, I was surprised to be waylaid by somniloquies, Véréna Paravel and Lucien Castaing-Taylor's 73-minute film based on audio recordings of the legendary sleep-talker Dion McGregor, and I found myself happily taking in the film in its entirety.
Dion McGregor was a songwriter better or worse known for Decca Records' 1964 The Dream World of Dion McGregor, a truly odd, instant cult LP that collected some of the more succinct, more sparklingly gabby, and less objectionable of what would eventually become an archive of more than three hundred sleep-told tales recorded by a roommate between 1960 and 1967. (McGregor once noted, "It's like being famous for wetting your bed.") somniloquies gathers a through-line of darker, more urgent, and obsessive selections of the McGregor dream recordings and pairs it with the visual accompaniment of a tangle of nude bodies most often in blurred, disorienting, and unfocused extreme closeup such that it becomes a bit of a game trying to identify parts of the body—all while McGregor plows continually forward with a mode of storytelling you've likely never heard before. I found somniloquies to be an especially deep respite.
Matthew J. Abrams
Writer
I first saw Sky Hopinka's films, or really videos, when they were included in the 2017 Whitney Biennial. A registered member of the Ho Chunk nation, Hopinka's films are both meditations on ethnography and portraits of indigeneity. The films are also visually stunning requiems to a country's disappearing land. Each work features high-saturation vistas, forests, and shorelines, many from the Pacific Northwest. Such remains true for Dislocation Blues, Hopinka's newest work, which he screened at the New York Film Festival. Here Cleo Keahna recalls his time at Standing Rock while the video flickers between the encampment and their actions—or, one could say, between community and conflagration. Could there be a more apt description of America in 2017 than that of a country standing between community and conflagration?
In the end, I can't say what pierces me so deeply about Hopinka's work. Perhaps it's their sublime character. Or perhaps it's their melancholia. Or perhaps it's the artist's yearning to understand, to bridge the gaps between what is known and what is unknown. Whatever it may be, Sky Hopinka's newest works have helped me heal, and process, and plan, and act.
Patricia Spears Jones
Writer
This has been such an extraordinary year for me as a poet and activist, I didn't get to see as much or hear as much as I wanted to. But I must say that I am pleased to have seen Mudbound on a large screen. I grew up in the South, not the South of Suburbia, I grew up in the rural South and in the Delta—so the landscape looked right. The weather acted right. And the silences and eloquence of the black people sounded right. After watching it, I realized that Rob Morgan's patriarch reminded me of my grandfather: a man who sharecropped in Mississippi until his carpentry skills took him to a better life in Memphis. That seemed the first time someone like him was truly portrayed in a Hollywood film. The precarious character of the agrarian South came through along with the insistent, ever-present racism, another thing rarely fully portrayed in film. I've heard some criticisms—that filmmaker Dee Rees didn't go far enough, or the story was based on a novel by a white person—but the South, in its horrors and moments of redemption come from the extent and limitations of White Privilege and the abuse of power. The only real issue for me was the ending. The smothering of Pappy would have been fine by me and the rest of the audience—we all wanted him dead.
Beatriz at Dinner, starring Salma Hayek, was a quiet film with an emotional and political punch. At first, I thought it was going to be a comedy of manners—the immigrant healer whose car breaks down at a beautiful estate, so she is asked to dinner by the hostess. What ensues is a fairly subtle look at California lush life; social inequality; racism; environmental degradation and Hayek's beautiful, makeup-free face. John Lithgow's big-game hunter and übercapitalist is subtly played. I've not seen a film about class conflict—and how and why the rich win—done as well in a very long time.
Molly Surno
Artist
Here was my survival guide:
Film:
Joan Didion: The Center Will Not Hold (particularly the moment when Obama grants her the National Medal of Arts and Humanities)
Music:
Alice Coltrane
Art: 
Ian Cheng at PS1
Zaha Hadid's Timeshare show 
Will Augerot
Writer
A tonic in a terrible year, Aki Kaurismäki's The Other Side of Hope shows us fast friends who band together in antifascist desperation. Khaled (Sherwan Haji) is a refugee from Aleppo who ends up in Helsinki by mistake. Still seeking his lost sister, and bedeviled by bureaucrats and skinheads alike, Khaled loses his asylum case but finds a friend in Wikström (Sakari Kuosmanen), a Finn who recently bought a failing restaurant named the Golden Pint. The director balances seriousness with humor, recalling Kurosawa's Drunken Angel, Chaplin, and, naturally, Kaurismäki's own port city comedies. Made before Trump's Muslim ban, the film first appeared in the dark of 2017's America at the New York Film Festival, and is currently at Film Forum and the Film Society of Lincoln Center, where I saw it. Having arrived a few minutes late after a box office malfunction, the manager allowed me and my girlfriend to stay in the theater for the beginning of the next screening. It wasn't easy to walk out when we finally did. I'd love to sit down at the Golden Pint for sardines and a beer, unappetizing as the food may look, and listen to the film's marvelous music again.
Lucio Pozzi
Artist
I just saw a new film by Andrzej Wajda, Afterimage. In it are depicted the last years of the life of the Polish painter Władysław Strzemiński, a pupil of Kazimir Malevitch and a teacher and writer. With his wife Katarzyna Kobro he was active in founding and promoting modernist ideals in Poland. At one point, the Stalinist government started pressing people of culture who would not comply with its aesthetics. Strzemiński loses his teaching job, his public art is destroyed. He can find no other source of income and dies of starvation. Despite it all he persisted in painting, hiding his art and dictating his theories to former students. 
This film is a wonderful work of art but is also intentionally relevant today as a signal of how the thinking and probing mind is always in danger of being persecuted or marginalized by forces of power, and how persistence in one's ideals, even at the cost of one's life, is crucial for the survival of humanistic values. Today, inside the Euro-American empire artists and writers are far from being endangered like they were in totalitarian regimes. Nonetheless this film is a warning that the current dominating consumer fundamentalism, which already marginalizes so many non-conforming cultural operators, may at any time easily slide into a repressive force—especially in a moment like this, when the fundamentals of American democracy are being threatened by dark national powers.
Lynn Melnick
Writer
The last time I watched Twin Peaks, in the very early '90s, I was a teenager going through and coming out of multiple traumas. Watching the world David Lynch created, one where teenage girls recognizably turn to drugs and prostitution to get by, one where nothing makes sense in any earthly way but the people in that world maintain hope anyway, made me feel less alone.
So here I am, in 2017, in a world that is despairing and grim, where bodies like Laura Palmer's are relentlessly devalued, where love like Ed and Norma's seems crucial and impossible, and where fathomless alternative worlds make every kind of sense. Twin Peaks: The Return stubbornly refuses to add up, and yet no work I've seen has embodied, through images and sound, the fracture of girlhood and womanhood post-trauma in a more accurate way. The series is certainly not without its problems: its whiteness, its glamorization of violence too much of the time. But the comfort it brought me, as I continuously try to reconcile my own trauma, and the world's, with the strange beauty, absurdity, and joy of the everyday, made it practically a life saver for me this year.
Ed Winstead
Writer
Nathan for You began as a sort of business-oriented analog to Kroll Show in its ridiculous spoofing of reality TV tropes, but has expanded to something much more over its four-season run. Nowhere is this more evident than the most recent season finale, "Finding Frances." When William Heath, a recurring participant in the show, mentions his lost love Frances, host Nathan Fielder volunteers to help track her down. The result is both touching and, as the episode winds on, deeply disturbing. "Finding Frances" is the spiritual heir to Orson Welles's F for Fake, a meditation on charlatans that pivots on the mystery of Howard Hughes. Heath is equally bizarre, vulnerable, and predatory. To the resultant ambiguity Fielder adds a love interest for himself: an escort, Maci, whom he originally hired for Heath. Maci, unlike Frances or, seemingly, any of the subjects from other episodes, is in on the show: Fielder plays her episodes, invites her into the artifice. As their relationship develops, the degree to which each is acting—Fielder as the TV host, Maci as a woman paid to feign attraction—grows increasingly unclear. The curtain is plainly and deliberately drawn back, and yet the whole thing feels unmistakably real, despite, or even because of it. Is there a more trenchant distillation of our moment than those two facts, together?
Mary Morris
Writer
In 1985 when A Handmaid's Tale was published, I thought I understood it for what it was. A dystopian vision of patriarchy in which a woman's purpose is to serve men, our rights are being taken away, and Canada is our only hope. I interviewed Atwood for The Paris Review. She shared with me the fact that nearly everything in the novel was taking place in Romania, but I wasn't concerned. As a child of the '60s I believed that In the U.S. these hard fought battles for women's reproductive rights had been won and, if tested, would prevail.
I didn't want to watch the Hulu mini-series when it came out. Not even after it won the Emmy. Who needed to be more depressed than we already were. But my Canadian-born husband Larry had his own reasons for wanting to watch it; we did and it was mind-altering. What had once been for me Atwood's dark and distant vision of patriarchy became all too real. It was as if the novel in its screen version morphed into a documentary about our current misogynistic zeitgeist.
I will say that Canada looks pretty awesome in the series, as it provides community, medical care, funds, and basic human dignity to the refugees who stagger into Ontario. Larry has, by the way, just renewed his Canadian passport—just in case—because that border is looking pretty good.