Discover MFA Programs in Art and Writing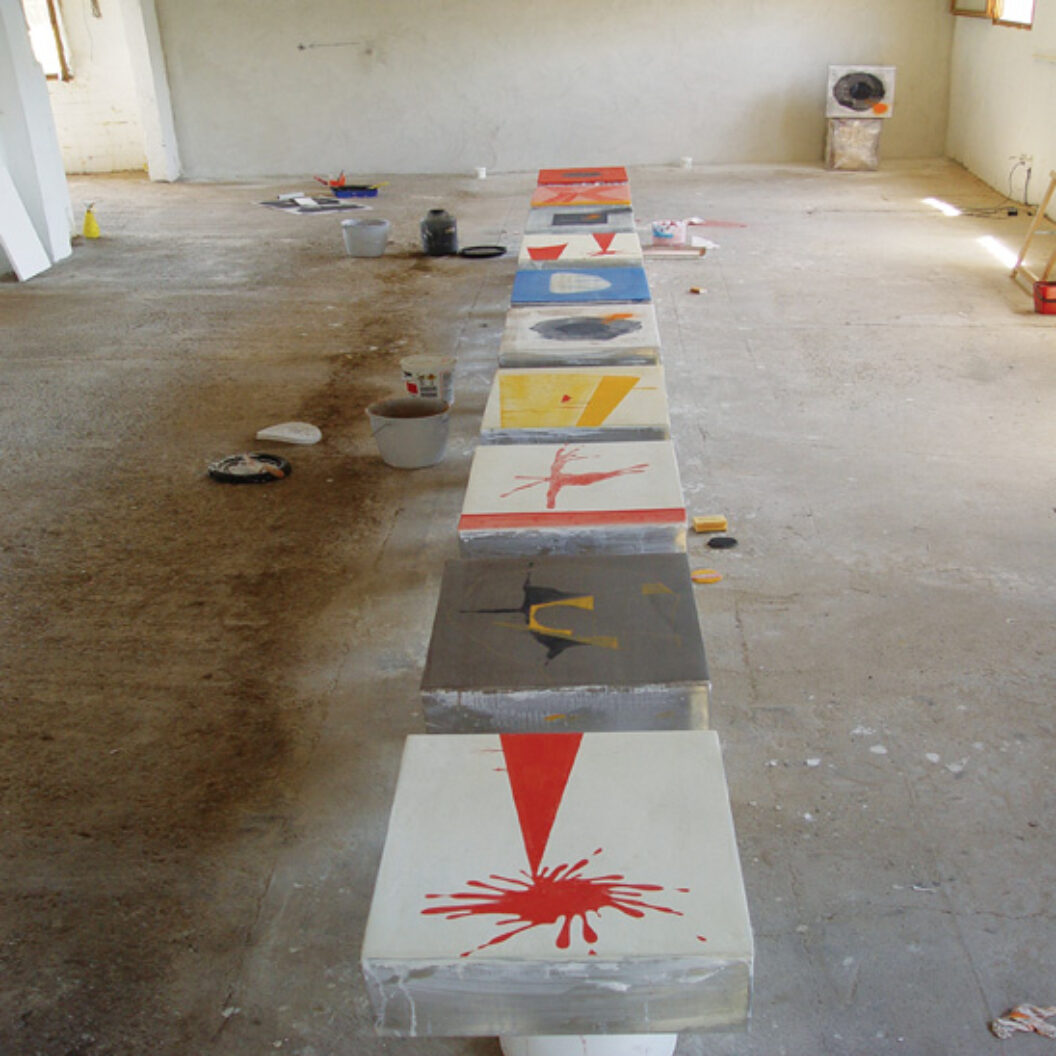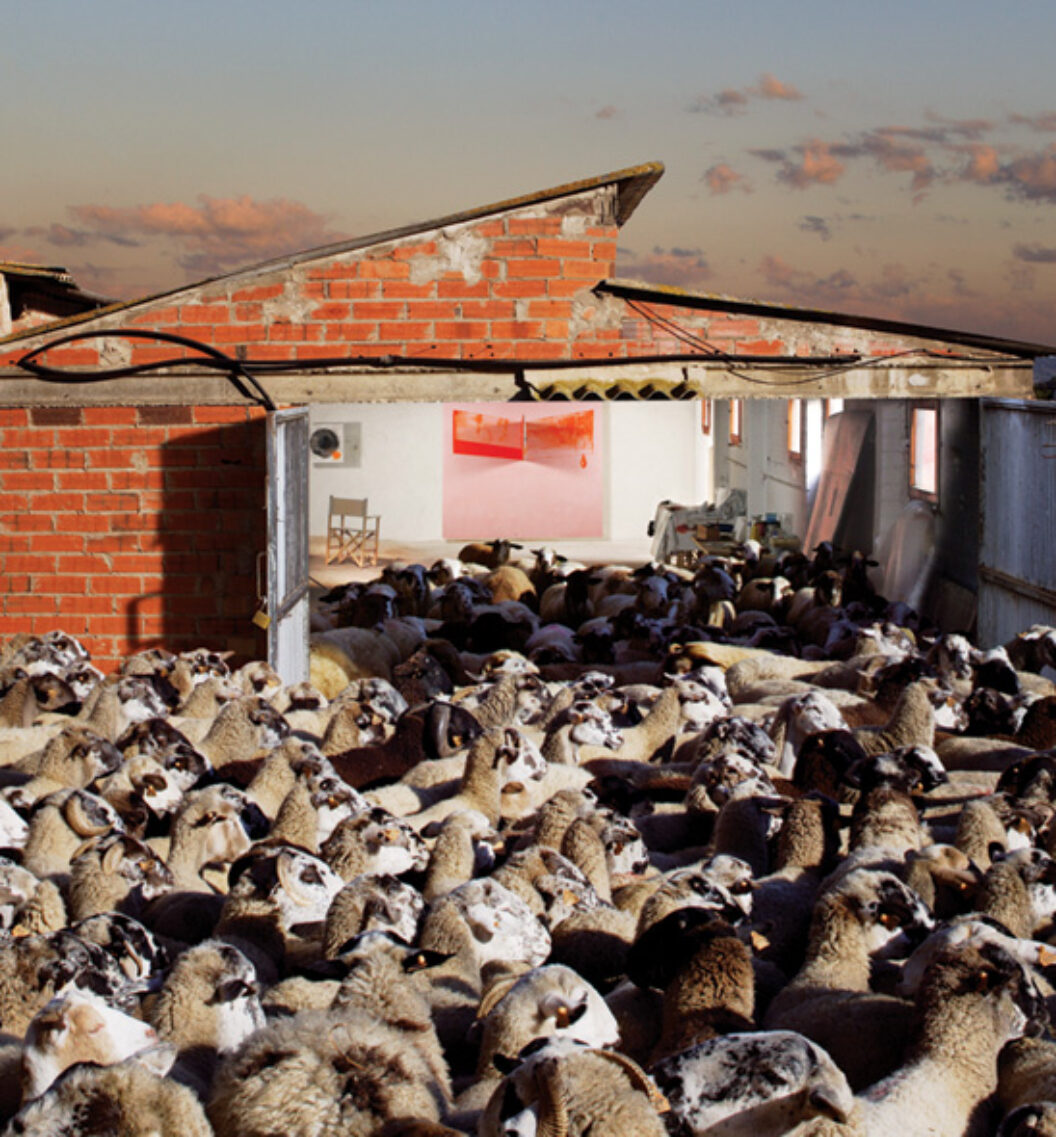 Lluis Lleó's work either begins on the wall and then extends in a perpendicular direction or rises from the ground, lifting his imagery into space. Pairing traditional fresco techniques with metal's more modern strength, Lleó creates unexpected environments with these painting/sculpture hybrids that are both dreamlike and visceral. Repeated rectangular shapes jut out from the wall like ethereal hatchets with red-paint "blood" on their sides. Delicate line drawings also organize the surfaces of his work into a delineated surreal world of bricks, pathways and trees. Lleó's Catalan landscape has the compressed atmosphere of a Lorca play—quiet and tense with expanding emotion pressing against the surface.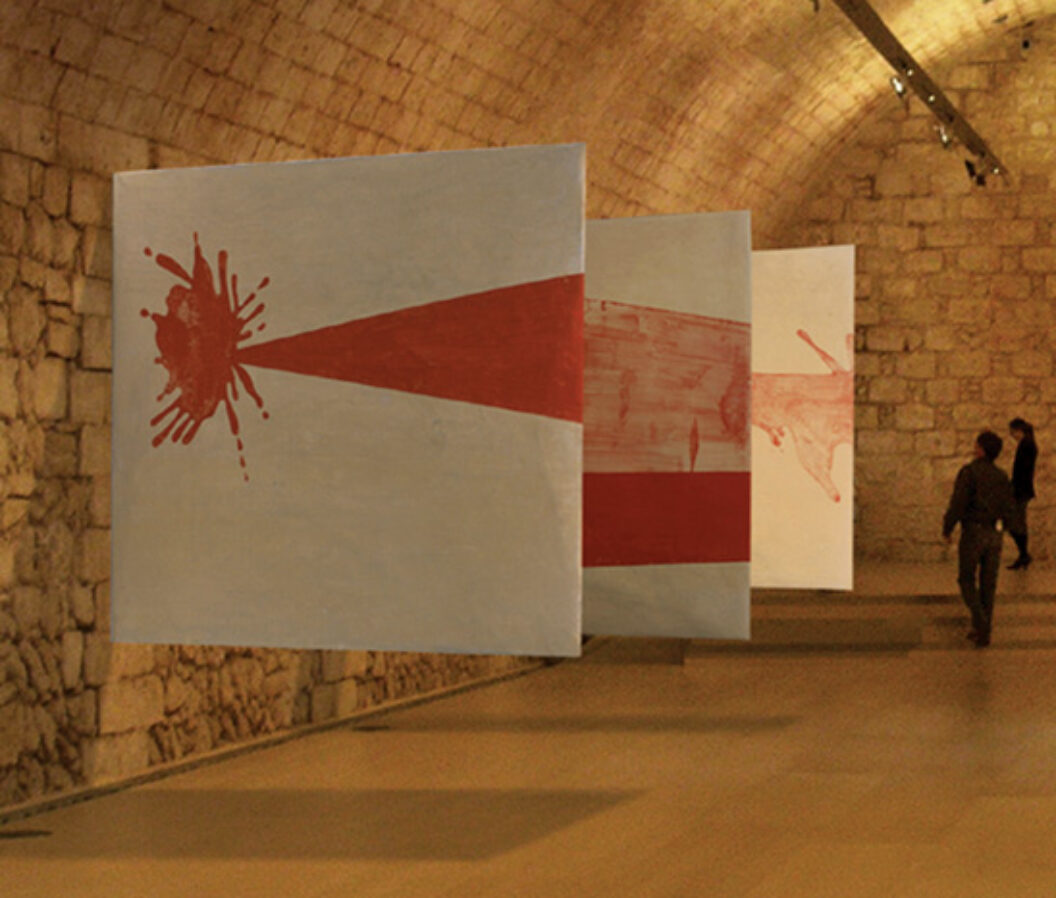 Lleó's great-grandfather Joan was a decorative painter who embellished the ceilings of many Barcelona homes with clouds and angels like a provincial Tiepolo. (See Robert Hughes, "Lluis Lleó," Galeria Carles Taché, Barcelona, January/February 2002.) His grandfather Lluis, a watercolorist, designed advertisements and posters, and his father, Joan, is an artist working today in Spain. Lleó arrived in New York in 1989, encouraged by his father to explore other cultures. He never went to art school but was taught by his parents. It's worth noting that his interest in architecture, art and fresco continues a family métier that has also become the main graphic component of Lleó's work. The culinary aspects of fresco—the mixing, the casting, and even the use of solid as opposed to applied color—have become the main ingredients of his latest body of work. His use of color, curiously enough, comes first from his interest in cooking as well as the chemical combinations of materials in fresco that rise and dry like some kind of baked cement wall. Lleó's red exploded splashes and drips are connected to the drinking or letting of blood as well as to the connection of inheritance from grandfather to father to son. When one sees the red splashes or stains one should think also of the almost cartoon aspect of the splash or splatter, the inside joke, the connection between contemporary painting from Miró and Tàpies to Dalí and postwar American artists like Jackson Pollock and Ellsworth Kelly.
The making of three-dimensional objects, as well as painting, is still very much a concern in Lleó's work. He expands the edge of the picture plane to investigate how far a three-dimensional object can control the space around it. This new series of work connects architecture to fresco to stucco to solid cast pigment in an expansive mode. One literally moves in and around the architecturally constructed void.
Mimi Thompson and Keith Sonnier are artists based in New York.
Originally published in
Featuring interviews with Bernard Piffaretti, Liz Larner, Tony Oursler, Kimiko Hahn, Mei-Mei Berssenbrugge, Park Chanwook, Anthony Coleman, Jesper Just, A.R. Gurney, William Forsythe.