Discover MFA Programs in Art and Writing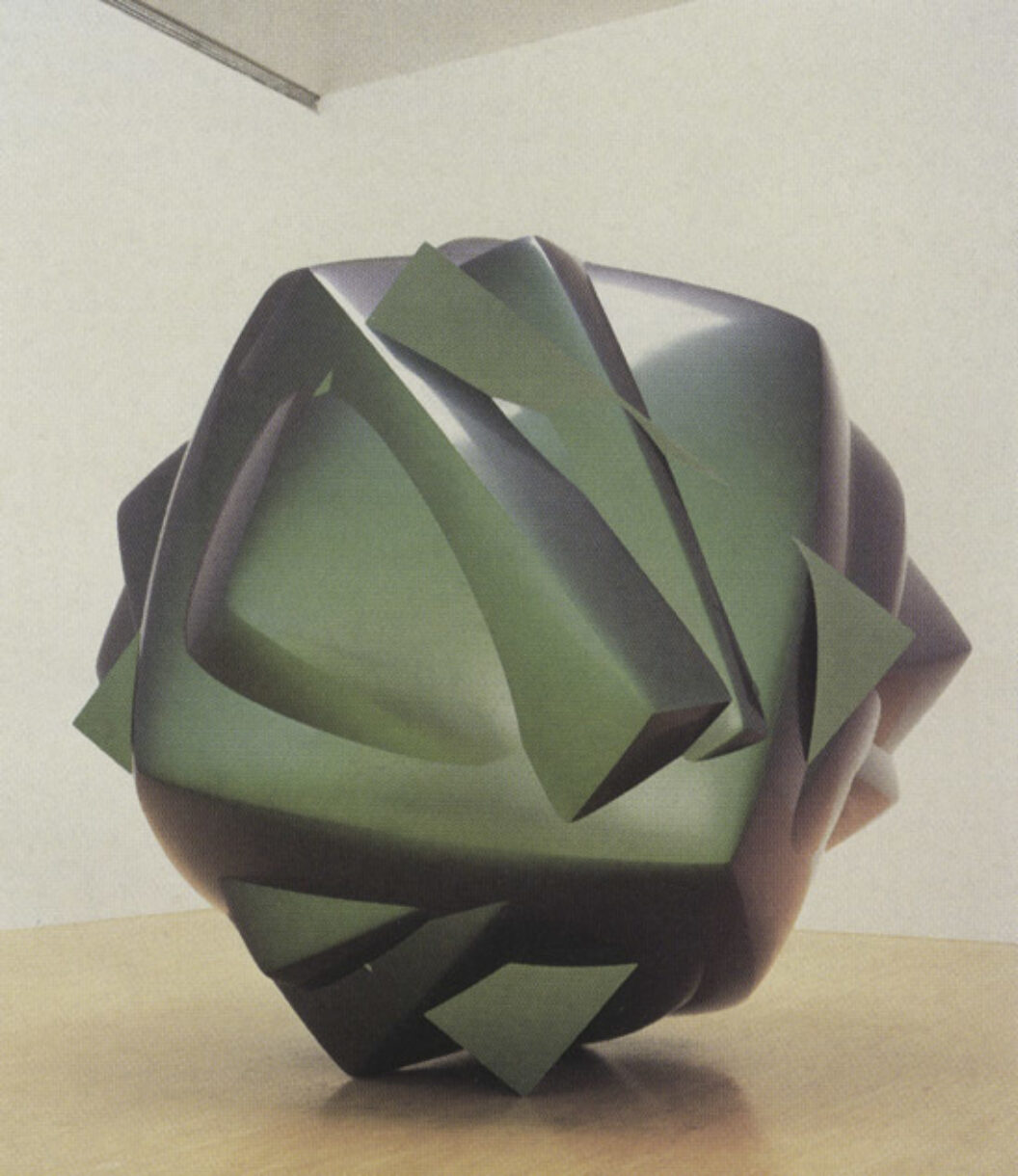 The crowd at the December, 2001 opening of Liz Larner's show at the Museum of Contemporary Art in Los Angeles was enormous. A cord had to be stretched across the entrance to the galleries containing the works, with a museum guard admitting people in carefully regulated numbers in the manner customary at nightclubs. It was a mid-career show, and Larner is immensely popular with young artists, and also with old ones. Both like her work's emotional and intellectual range, including its use of naughty elements such as explosives and heroin; I think it may also be attractive to young artists because among other things it demonstrates that one may move freely between attitudes that in the immediately antecedent era were generally felt to be mutually exclusive. Moreover, Larner's various interests produce outcomes that actually look different from one another, which adds to the other properties (frivolity as well as forcefulness, multiplicity as much as singularity) that make her work attractive to those who, in Sylvère Lotringer's delightful formulation, are Postmodernist not because they worked through Modernism but because they were born after it. Older artists, as usual, are attracted by the sight of someone doing something new.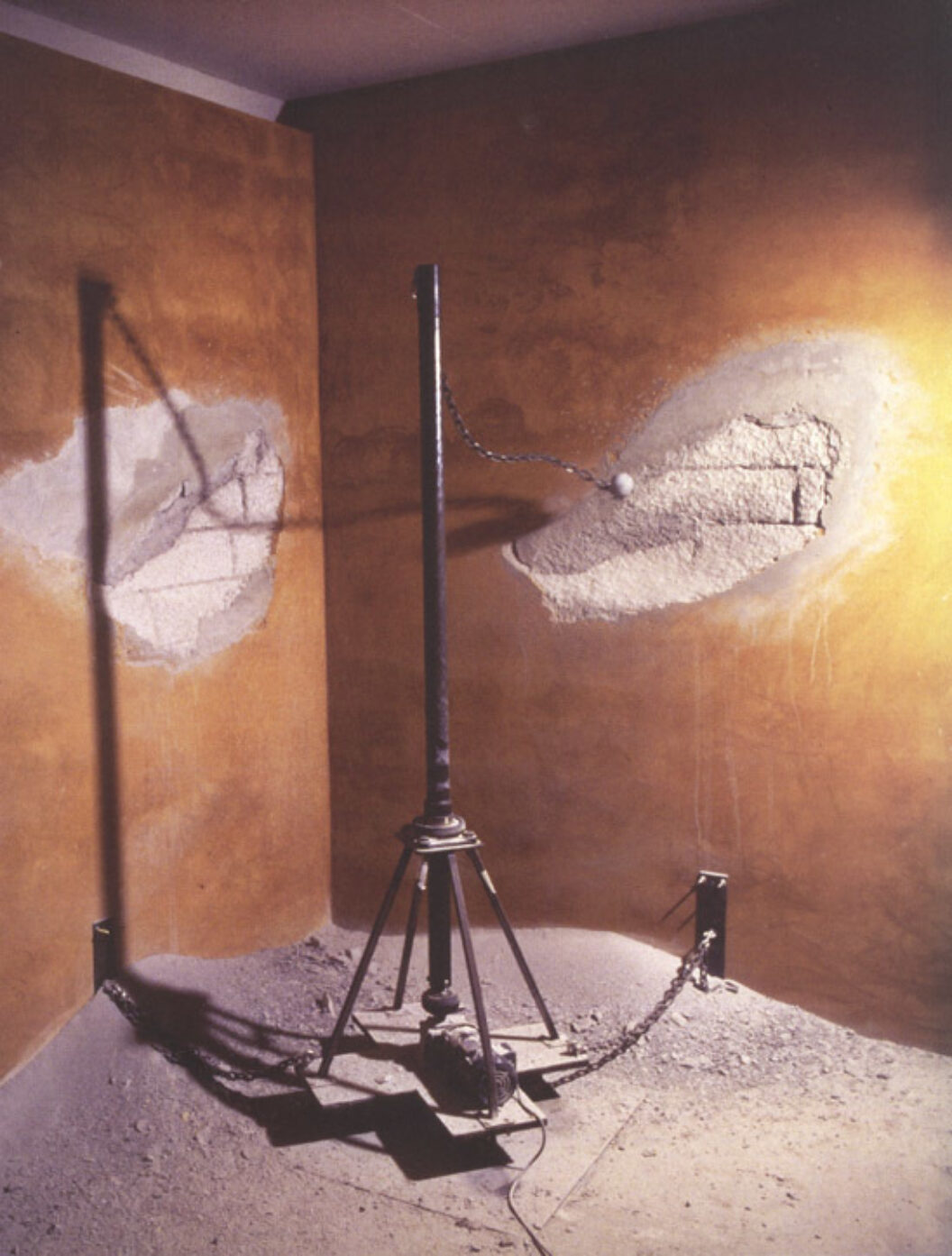 Larner began exhibiting her work in 1988 and rapidly got a degree of international attention she's had no difficulty sustaining since. An interest in more than one thing was indicated from the start. Corner Basher (1988) is a sculpture, not so much Constructivist as destructivist, which can be activated by the viewer from a distance of 20 feet and has the potential to destroy the walls in its proximity. NATO, a Potato, and the Republic of Plato (1988) is one of a number of works in which cultures growing in petri dishes are presented on elaborate plinths. Lash Mat (1989) is a simultaneously restrained and excessive little number, made of false eyelashes and leather. If the first and third of these indicate an equal investment in the extremes of the violent and delicate, the second suggests an interest in the logic of a theme or concept's range of connotations (e.g., "culture").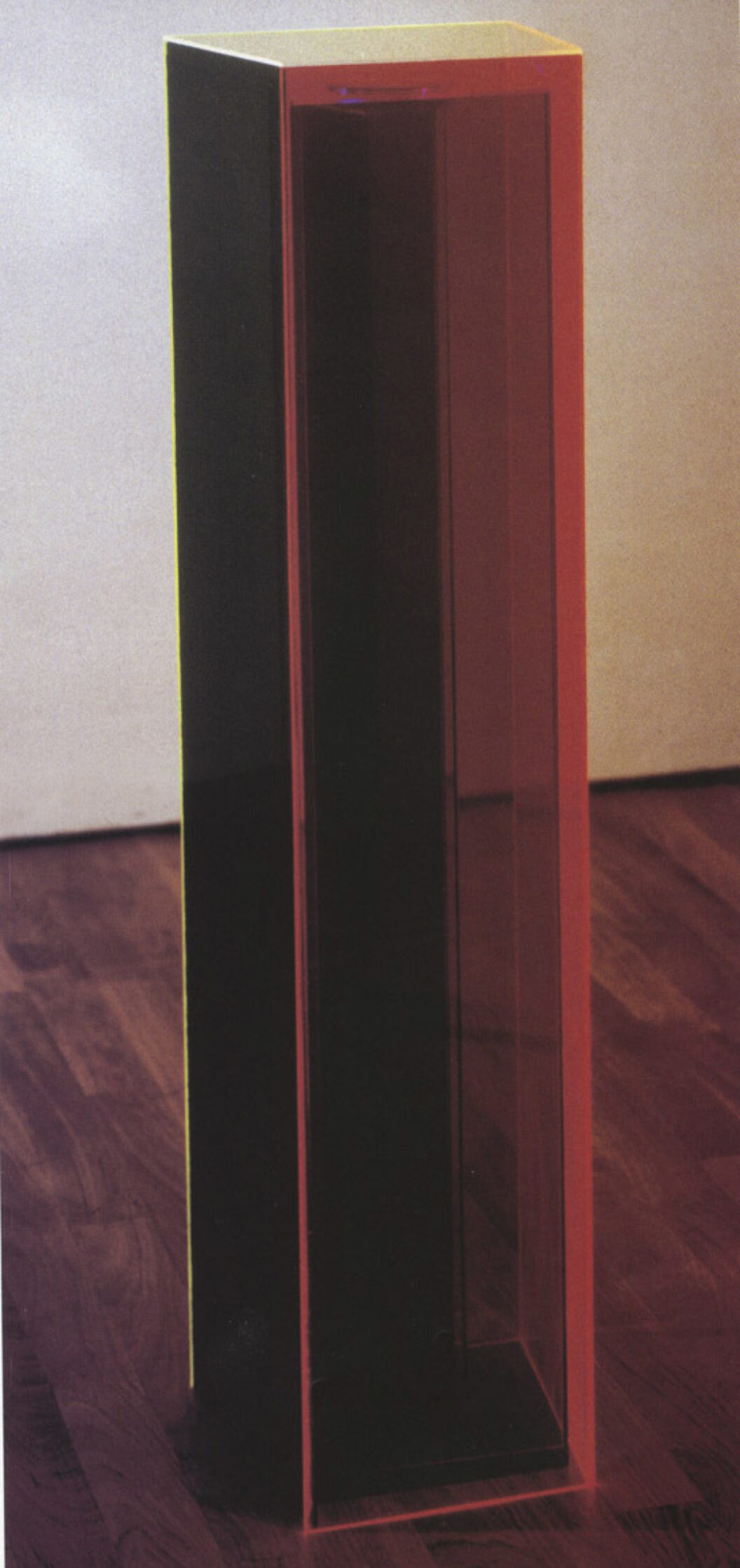 During the 1990s this interest in connotation came to be more overtly complemented by the equally strong interest in the internal logic of forms—an interest prefigured in the culture pieces' plinths. Untitled (2001), Larner's most recent work, was initially designed as a computer animation, beginning as a sphere and ending as a cube with several stages in between, the impacted concatenation being subsequently rotated twice. Fabricated by people whose normal business is building prototype cars, then painted with several layers of different shades of iridescent automobile lacquer, the piece is predominantly green with other colors coming up in this or that light or shadow to further confuse the reading. Not really a cube, it governs a space that measures twelve feet in each of the three possible directions. Similarly, and entirely dissimilarly in every other respect, Two or Three or Something (1998–99) is a cube in the sense that the wobbly lines out of which it's made are each the same length, and if you straightened them out you'd get a cube. Otherwise, it is several things to which Untitled(2001) could be seen as a response. It is spindly or leggy where the other is solid the meeting place of a number of volumes that are themselves extrapolated from equally apparent (or not) planes—and made of painted paper glued over a steel frame, a delicate hand-made surface in contrast to the other's immaculate spray job.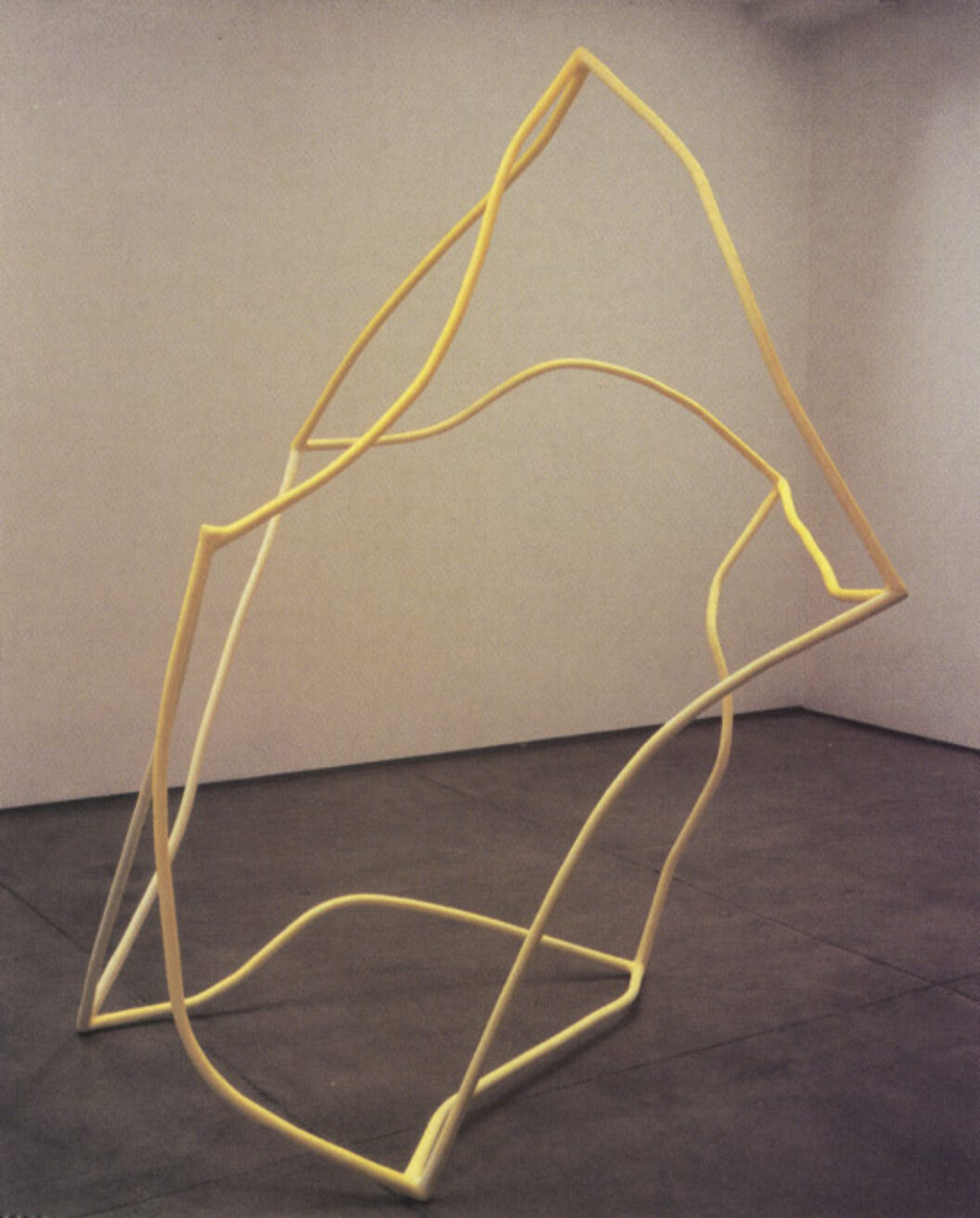 Larner has used color throughout her development in the service of both connotation (especially in her use of fabrics in works such as the Corridors pieces) and formal logic (i.e., the logic of affects), and everything about the surfaces of both these recent works attributes weightlessness to the form in the interests of communicating or expressing movement. While Two or Three or Something articulates movement as collapse and distortion (of an elegant rather than abject sort) in Untitled (2001) movement is a hard to decipher combination of logically related dissimilarities. It is tempting to see the one as about the movements of organic bodies, the other the movements a human doesn't make. Also, one notes that delicacy is still around, but violence may have been displaced by those sculptural elements that can't be done by hand and are thus implacable: geometry, digital technology, commercial fabrication. As with the absence of abjection, one almost doesn't notice the absence of the official materials of Minimalist boy sculpture—not a bit of rust in sight. Larner's sculpture, and this is I think only in part a feminist question, is what comes afterward, or instead.
Originally published in
Featuring interviews with Steven Holl, Stephen Mueller, Janet Cardiff, Laurie Sheck, Cornelius Eady, Victor Pelevin, Mohsen Makhmalbaf, Bill Frisell.