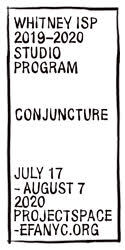 Live/Work: Moyra Davey
Moyra Davey's been included in the 2012 Whitney Biennial and has an upcoming exhibition opening at the end of this month. Here, a pause for a portrait of the artist.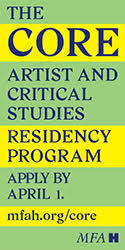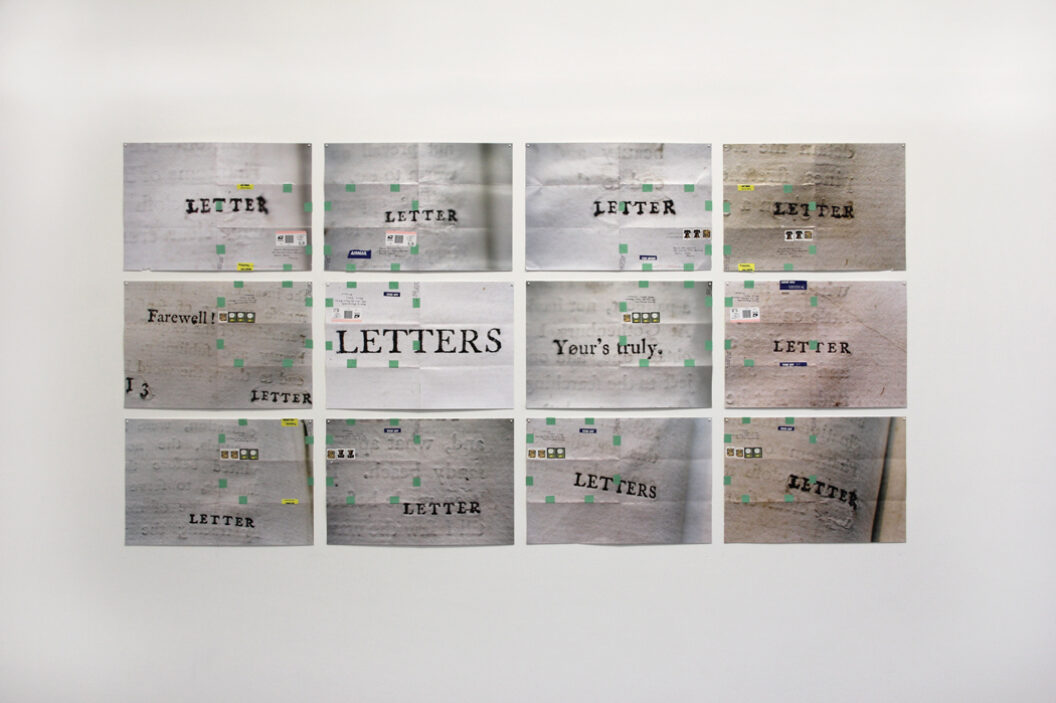 Moyra Davey has been busy: her photography and video work were featured in MoMA's New Photography 2011 exhibition and she's featured in the 2012 Whitney Biennial. Finally, Davey also has a show opening at Manhattan's Murray Guy at the end of this month. Carmen Winant sat down with the artist at her apartment in Washington Heights to discuss private experiences in public places, resisting nostalgia, being messy, and how Roland Barthes is a perfect soundtrack for making work.
Carmen Winant Since we are speaking in your studio, which is in your apartment in Washington Heights, let's start with this: how long have you lived here? Have you always had a live-work space?
Moyra Davey I've lived here since 2000. Before that I was in Hoboken, and, before that, in Williamsburg for five years. We had a big loft in Hoboken, but I didn't like working there. It was a beautiful but really permeable space: noisy and dusty. I prefer this set up, which is an apartment in a pre-war building. The walls and floors are lined with cement so it is incredibly quiet and private. I work on the couch, the bed, at the kitchen table. It drives my partner crazy because I colonize the whole space. But I love to find the perfect spot for whatever it is … reading or writing, or working on some photographs. I want the best light, the best music. If I am doing something boring like folding up photographs I will go in the kitchen table, where there is a little MP3 player.
CW What do you listen to?
MD I have all these Roland Barthes lectures that I bought on CDs in France many years ago.
CW Is he speaking in English or French?
MD French. I speak French because I come from Montreal. There are three major lectures: How to Live Together, and the last one is about the preparation of the novel. I listen to them over and over.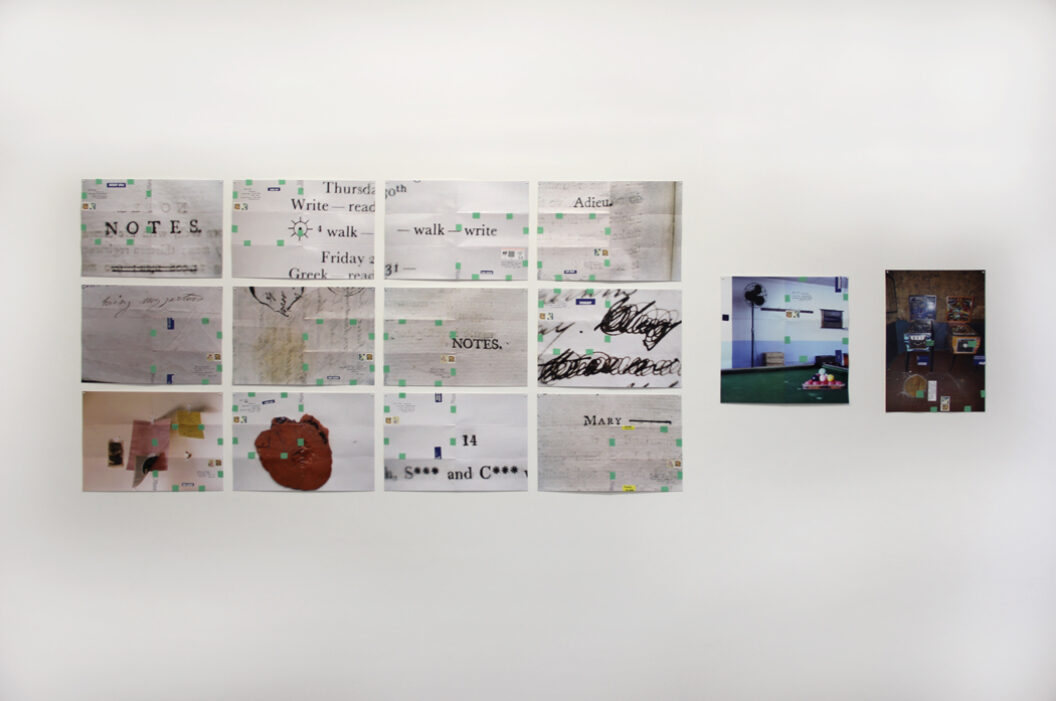 CW That is so interesting. Does listening to Barthes's lectures affect your work, perhaps as you are even making it? Maybe that is an overly romantic notion, but I imagine the ideas coursing through your body, into your ears and out of your hands.
MD Yeah, occasionally I will stop what I am doing and write something down, like "Art is un-boredom" or "I write because I've read." Over many years of listening to the lectures, different things have resonated. I used to listen to them when I was walking the dog.
CW I'm curious about how you think about yourself in relation to photography and if that relationship has shifted over time. Do you regard the camera as a means of documentation? Or are you more interested in the qualities of the photographic object itself?
MD It ebbs and flows. My training was from photographers. I've had a total love affair with photography for many years. But there was a period starting around 2006 when I felt dried up around photography and I started working on a video that became Fifty Minutes.
CW Had you worked in video before?
MDIn grad school—I dabbled in 16mm and video, and later in Super-8. But in 2006 I decided I wanted the satisfaction of making a piece layered with sound, voice, and image, and that would have its origins in a piece of writing. Since then I've made two more narrative videos, and I am gearing up to make something else. I find the time-based process the most challenging and satisfying.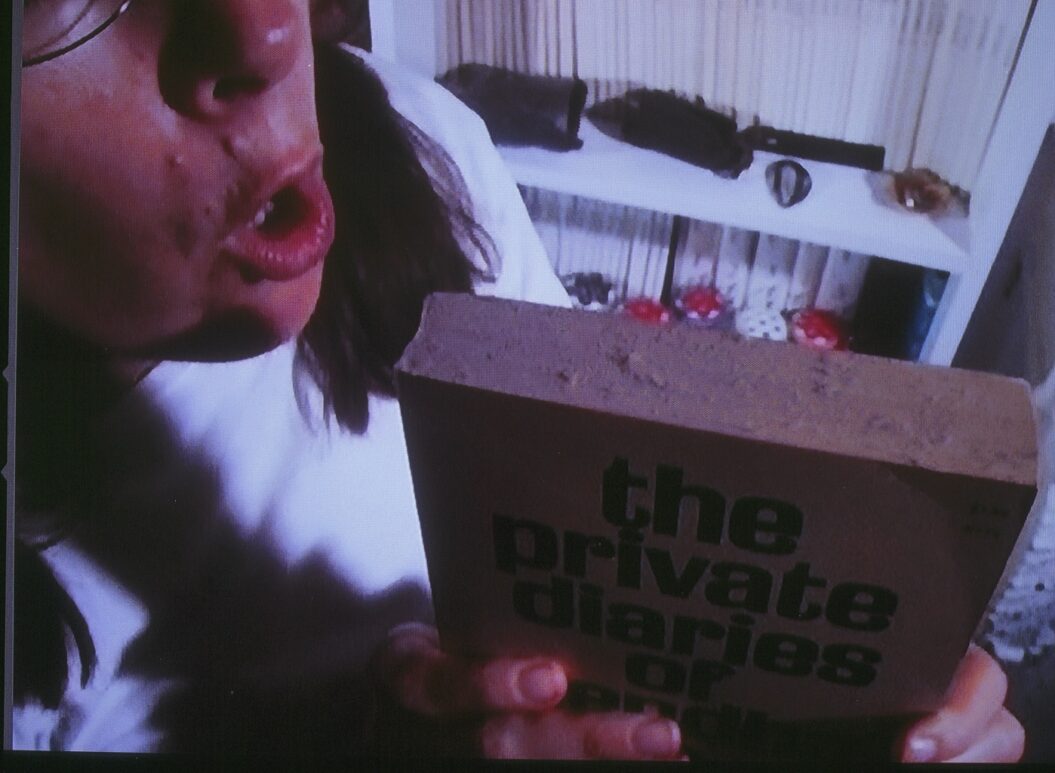 CW And time consuming.
MD It is. It's scary for me—once you commit to a project like that, it can suck up your life. I work totally solo, I don't work with a crew. There is something totally obsessive about it, especially the editing process.
CW Do you work on projects simultaneously?
MD Lately I have been working on photographs in parallel with the videos. That has been a generative process. The ideas will travel back and forth, and a lot of the photographs will end up in the videos.
CW Let's speak more specifically about your work. I am interested in your use of near-outmoded means of communication and personal connection—such as posted mail—as subject matter. Additionally, the work also speaks to having private experiences in public—at libraries, say, or coffee shops—which have become more and more rare. Increasingly our private experiences are delegated to exclusively private spaces. Can you speak about your interest in evolving technology and subsequent personal detachment? And perhaps also about its relationship to contemporary photographic processes, which are constantly being updated (digitized) and then made obsolete?
MD Both the piece that I made for the MoMA show, The Coffee Shop, The Library and the series Subway Writers, which is going to be in my show at Murray Guy opening in March, are good examples of this. For the MoMA show, they asked me to make a piece in their archival spaces and libraries. I remembered this note I'd made to myself: "the coffee shop, library" years ago, and that became the organizing factor. All of those spaces—the subway, the coffee shop, the library—they are all public places where you can be both alone and amongst people. There is something immensely comforting about that. Many writers used to write in cafes, not wanting to shut themselves up. I personally find it extremely hard to work completely isolated.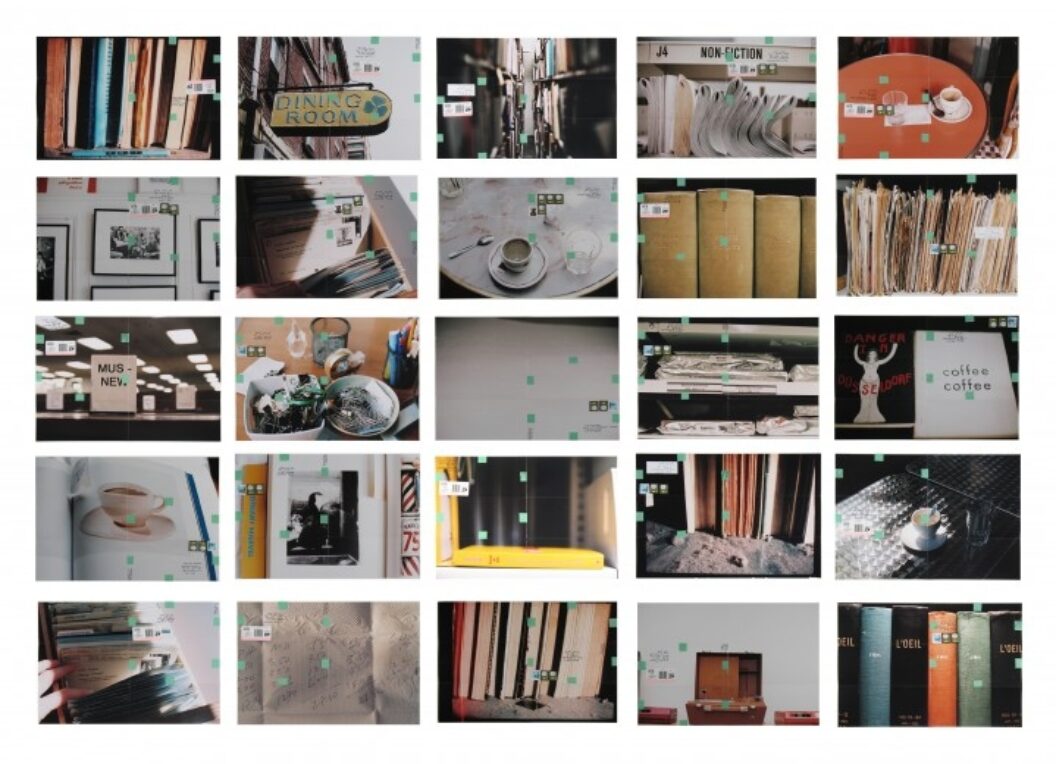 CW What is your studio life like? That tends to be a solitary experience.
MD I know the studio is a place of great joy for many artists. But for me, it's not. I always considered it to be kind of a frightening place—like the blank page. Having to sequester yourself. So I've always had an extremely ambivalent relationship with the studio. But here we are in my studio! With are my flat files, my books, my hard drives. More often I'm to be found at the kitchen table, though.
CW I want to ask you about the idea of domestic space. Do you feel like you get pigeonholed as a woman who works with notions of private life, personal objects, and diaristic themes?
MD Where I feel more pigeonholed thematically are around questions of nostalgia and passing time because of my photographs of vinyl, tube amps, and now with the mailers, which circulate via the USPS. Those questions always flummox me. There is an element of nostalgia, but more than that I'm simply documenting the space I occupy and the objects in that space. And the objects happen to be outmoded.
CW Maybe a better way of putting it is this: in seventh grade, a boy in my class informed me that, "Girls keep diaries, boys keep journals." Actually, the same boy later read my diary, which was devastating. But that notion that women emit feelings, men record events, is somehow trenchant here.
MD It is true, the word diary is feminized, and journal is more neutral. I wonder where that comes from? Both are essentially the same thing: a personal record.
CW I imagined you as being a highly organized, detail-oriented person—which isn't to say that you aren't …
MD My partner is a serious collector, and I don't collect anything. The first photographs I took of his collections were a way of trying to understand this drive—the drive of the collector. This is a cliché, but I will say it anyway: I wanted to take the chaos of a space and order it, to make it comprehensible to me. The photograph is obviously well-suited to do that—it frames and contains. And the grids are even more about control and a conservative impulse. It obviously satisfies some kind need I have. But truth be told, I'm also a slob …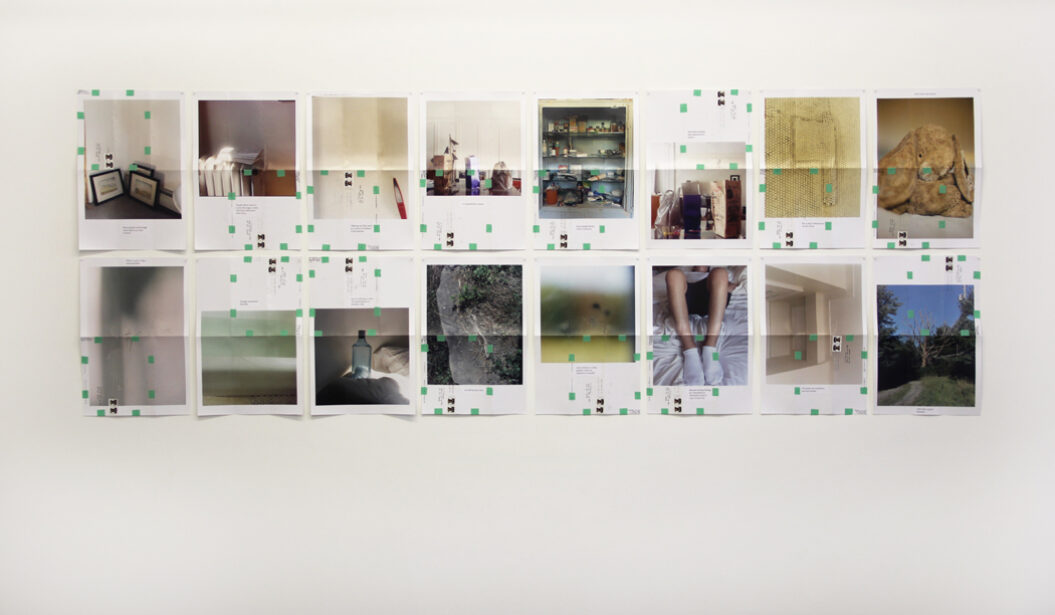 CW You have a lot going on and coming up. This is a good thing of course, but how do you manage? You have mentioned that you don't work with any assistants.
MD It can be a bit of a grind. I'm looking forward to taking a break after the Murray Guy show.
CW Do you have anything planned?
MD I'm going to go to a ranch-residency in Wyoming for two weeks. I'll bring some things to do. Or maybe not.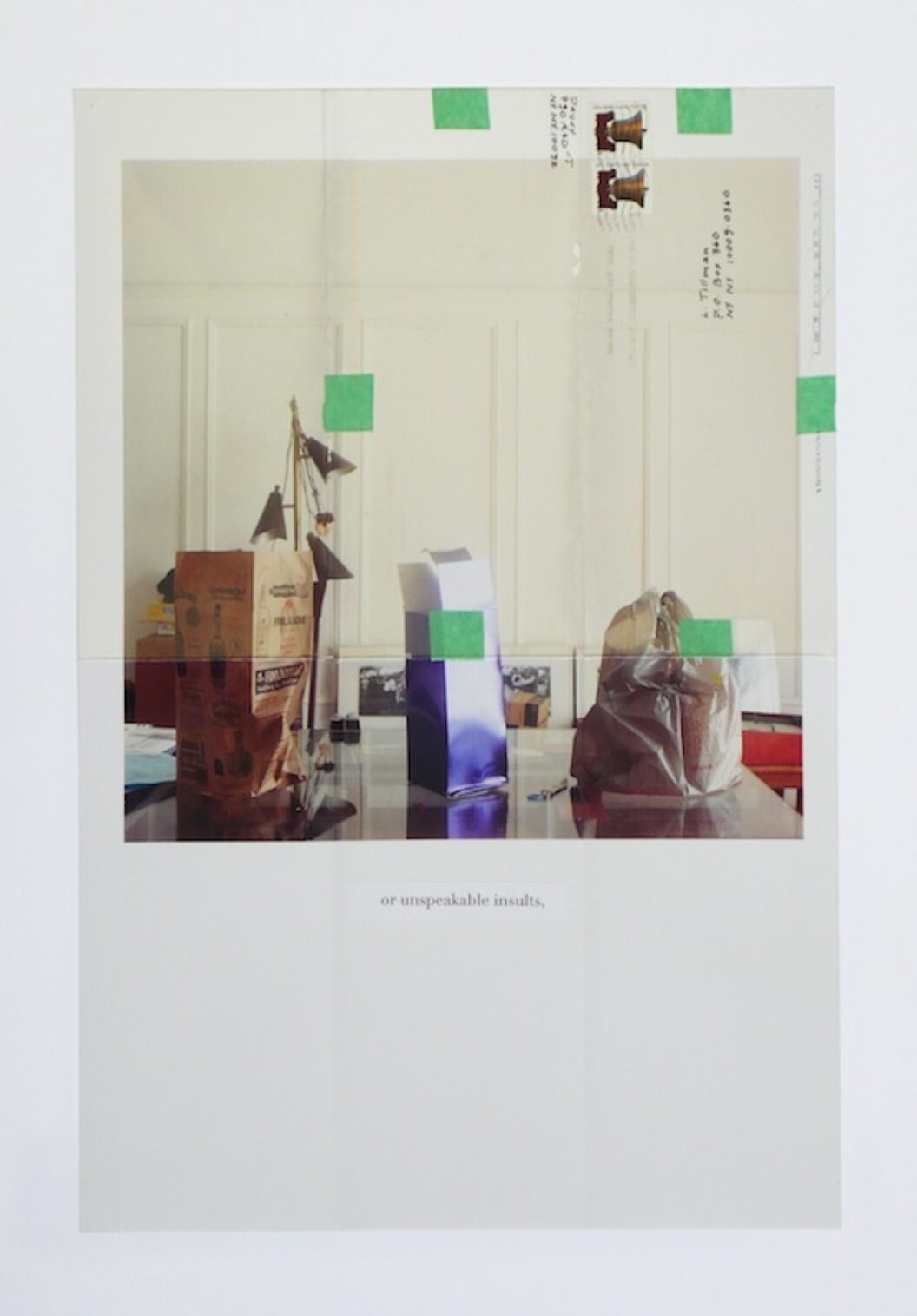 Carmen Winant is an artist and arts writer living and working in Brooklyn, New York. Winant is a graduate of UCLA, where she received her BA in 2006, and California College of the Arts, where she earned Masters degrees in Fine Art and Visual and Critical Studies. In addition to BOMBlog, Winant is a regular contributor to Frieze, WAX, and Aperture magazines, X-TRA and Dossier Journals, as well as Artforum.com, Daily Serving and The Believer blog. Winant writes about visual culture and sometimes sports.