Litquake Q&A with Lucy Caldwell by Litquake
San Francisco's Litquake might be over, but the aftershocks keep rumbling. Novelist and playwright Lucy Caldwell—the author of Where They Were Missed and The Meeting Point—participated in Litquake's Young Ireland. She is a native of Belfast.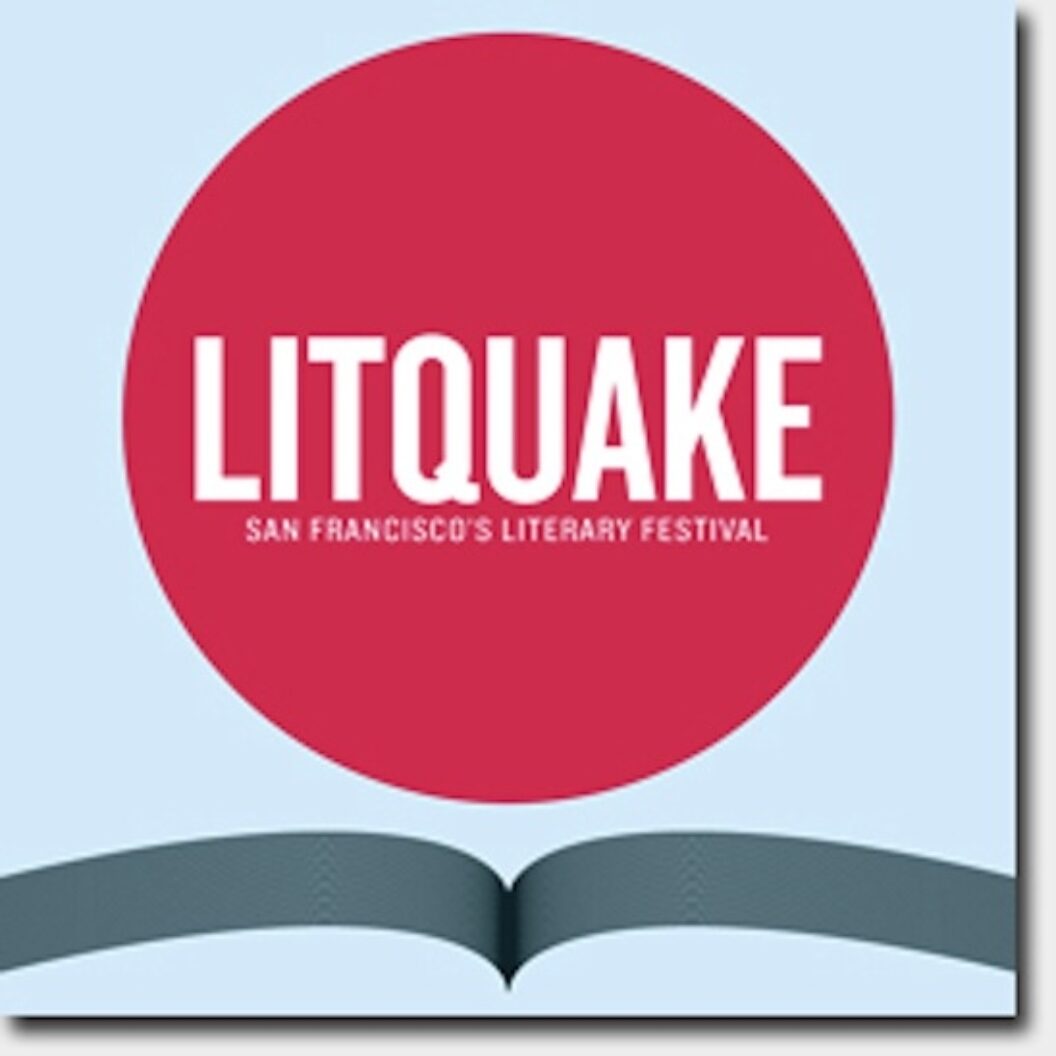 Litquake What is your favorite book?
Lucy Caldwell Oh my goodness! You do know this is impossible to answer, right? I'll go for the books I loved most as a child—there are five of them, but they're a quintet, so you'll have to let me get away with it. I still re-read them almost every year, and one day I hope to write my own series like them. They are Susan Cooper's The Dark is Rising sequence: Over Sea, Under Stone; The Dark is Rising; Greenwich; The Grey King; and Silver on the Tree. A haunting, chilling and utterly compelling saga based on Arthurian legends and the age-old battle between good and evil, Light and Dark.
Litquake Who is your favorite writer?
LC Again: absolutely impossible. But I think I'll go for Chekhov. Three Sisters is my all-time favorite play, ever.
Litquake If the answers to 1 and 2 are different, why?
LC I love Chekhov's work as an adult, and as a writer. But the books you love as a child you love in a different way: all-consuming, obsessive. Their stories and characters become part of you. So it seems important to acknowledge both.
Litquake How old were you when you were first published?
LC Buttons magazine, circa 1986, aged 4! They printed a drawing of mine. I still remember opening the magazine and seeing it. My first 'proper' publication was my first novel, Where They Were Missed, in 2006. I was 24.
Litquake What writing style do you most abhor?
LC I struggle to write text messages in any way other than properly spelled and punctuated. Writing Gr8 CU L8er grates, even if I'm trying to condense my message. That's really sad, isn't it! I'm a cantankerous auld fogey at the age of 30.
Litquake What is your favorite writing cliché?
LC "A writer is someone who writes." My students are probably sick to the teeth of hearing me say it. But it's true. We have this myth of writing, Coleridge and Kubla Khan, visions and trances and divine inspiration: when really writing's hard work, practice, one word in front of the other. You wouldn't expect to pick up a musical instrument for the first time and be able to play a solo in the Louise M. Davies Symphony Hall.
Litquake What is your favorite word?
LC My husband. Two words—but I'm newlywed, so please make allowances!
Litquake When and how do you write? (typewriter, Mac, in a café, for four hours each morning, etc?)
LC When I was starting out I used to write late at night and into the wee hours, and it felt so romantic—you feel as if you're the only person in the world. But as I started to do it for a living, that was unsustainable … so now mornings are devoted to creative and afternoons to my emails, admin, teaching, everything else. Unless I'm working feverishly at something—beginning or ending a novel or play—in which case I write all day and maybe night as well. I type straight onto my trusty old PC laptop—I never learned how to do joined-up writing properly, so I'm far too slow by hand.
Litquake What is your greatest fear when you first turn in a manuscript?
LC The fears are completely unoriginal, I'm afraid. Once I've got over the first fear—that I somehow attached an inferior much earlier draft to the email without realizing—it's that my agent/publishers will read out an extract to someone else in the office and laugh. That they'll be horribly embarrassed for me. That they'll be bored. That they'll decide to drop me. And so forth, ad—quite literally—nauseum.
Litquake In what era do you wish you'd been born?
LC I'd love to be a flapper in the 1920s. Short skirts, bobbed hair, jazz, foreign cigarettes in long holders, champagne, bohemian parties. Or else running a literary salon in pre-Revolutionary France. Or a flower child in San Francisco in 1967.
Litquake Which words or phrases do you most overuse?
LC "Ohmygoodness!" when I'm talking. "Suddenly" when I'm writing. I always have to remind myself to go through my prose and take out the suddenly. It's such an annoying tic, I don't know where I got it from and I'm trying to train myself out of it.
Litquake Which talent would you most like to have?
LC Oh, flying, time-travel, invisibility, a healing touch, telepathy: I was raised on too many children's fantasy novels—The Dark is Rising, Witch Week, Bedknobs & Broomsticks, The Chrysalids, The Lion, the Witch & the Wardrobe—not to want the whole shebang. Or at least to try each of them out for a while.
Litquake What do you consider your greatest achievement?
LC Let's postpone this until there's a definitive answer to question 15. I feel I'm only starting out, in writing and in life. Until then, it's always the next book or play I'm about to begin.
Litquake Who is your favorite hero of fiction?
LC The famous BBC adaptation of Pride and Prejudice, with Colin Firth as Mr Darcy, came out when I was the impressionable age of 14, and studying the book in my English class. So I've always had a soft spot for him. The Birdman in Michael Morpurgo's Why the Whales Came is a brilliant character, too, as is Timothy in Theodore Taylor's The Cay.
Litquake How would you like to die?
LC I want to live forever. Failing that, Chekhov isn't a bad role model. In his wife Olga's memoirs she writes of how he downed a glass of champagne then went to sleep, as peacefully as a child. That would do me.
Litquake seeks to foster interest in literature for people of all ages, perpetuate a sense of literary community, and provide a vibrant forum for Bay Area writing as a complement to the city's music, film, and cultural festivals. Litquake is a project of the Litquake Foundation, a 501c3 nonprofit registered in the state of California.