Literary Architecture: Quinn Latimer's Like a Woman: Essays, Readings, Poems by Sylvia Gindick
The solitude of the voice.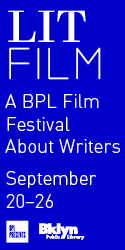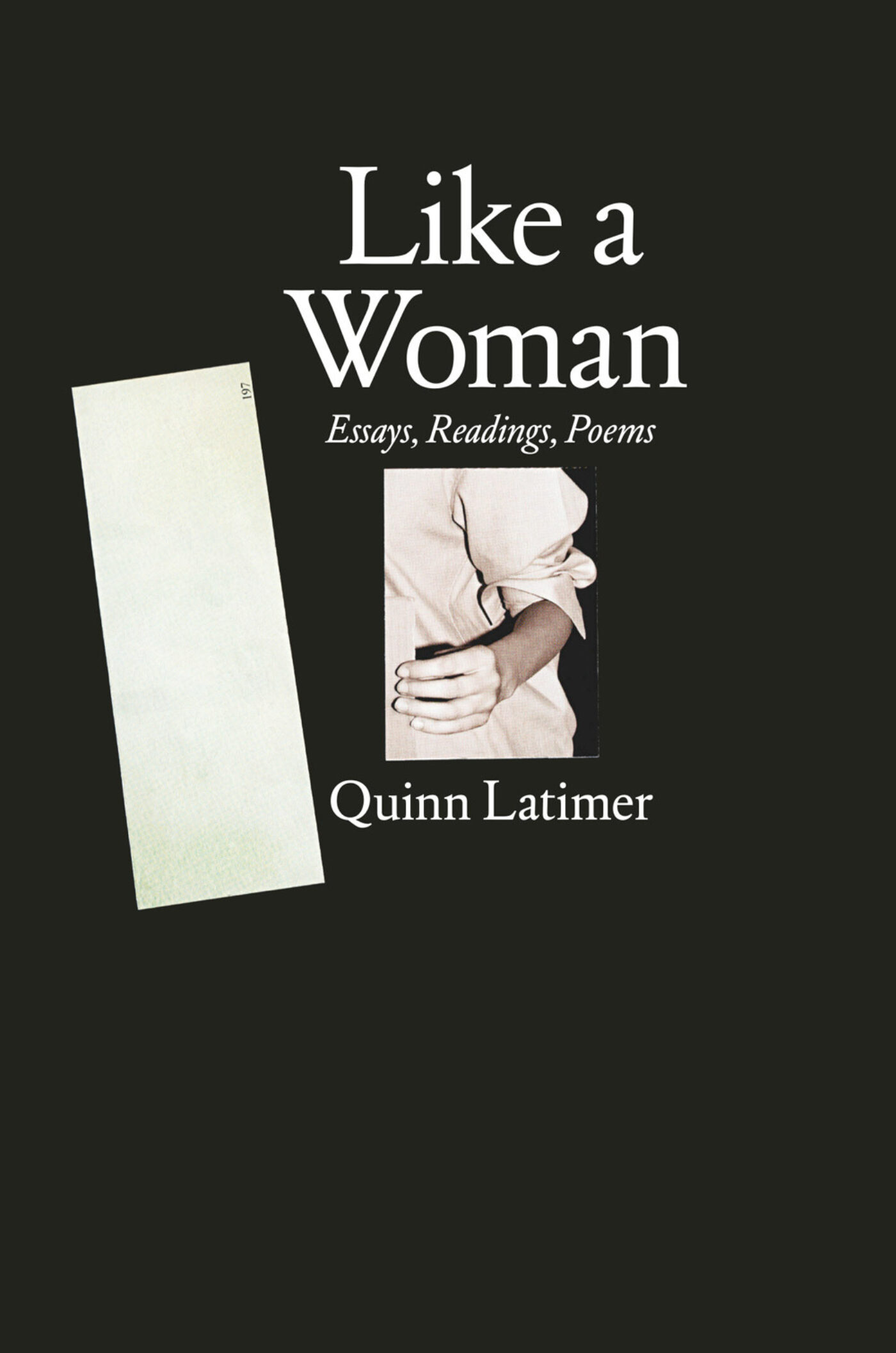 If to read is to be led through the rooms of a writer's hotels of a writer's cities linked by a writer's trains (of thought), then Like a Woman: Essays, Readings, Poems, published by Sternberg Press, is an impressive feat of literary architecture. I read most of poet and critic Quinn Latimer's recent collection in crowded, public spaces. Latimer traverses the distance between poetics and architecture to build a more private kind of space, one that invites a closer look into the constructed nature of writing, female representation, and the expression of solitude.
Like a Woman is cut through with tensions of home and exile, presence and absence, and interior and exterior, along with the question of how inhabited space bears the traces of these notions. Latimer's "rooms" are composed of their inhabitants, or in-scribed habits, or, more specifically, patterns of words. "A unit of poetry, a stanza creates walls, a pale perimeter—sometimes paper, sometimes the glowing infinity pool of the computer—for those words to bounce off," she writes in the essay "Interiors: Some Stanzas on the Pleasures of Privacy." "Strange, though, how the walls of these rooms are built from what occupies them. They are formed by their interior." The rooms of Like a Woman tend to be ethereal yet stony, stoic yet swerving, equal parts polish and grit. Looping between the family, the body politic, and the environment—"pale mother, pale coin, pale moon"—Latimer draws meticulously composed histories (such as of the German exiles who transformed the Los Angeles culture industry in the 1940s, or of the first landscape photograph) through "the digital, itinerant present." Here, elements metamorphize between screens, monitors, windows, "frames (of reference)," and other shifting "walls" of the imagination.
Oneiric as her imagery may be, Latimer's reveries are tethered to material, are always critical and inherently political. In the essay "Your Bungalow Is My Pavilion (This Room Is an Island)," for instance, her atmospheric descriptions of how the architecture at the site of the German Pavilion in Venice has evolved over the past century are weighted by pointed rhetoric: "Where are the women in these rooms? Their voices in this world? Even if we know the answer to this question it remains relevant. It points to a disregard for much of the world, a refusal of participation for half of its inhabitants." Latimer's concern with the space given to female voices disturbs concepts of hierarchy: "But what if that image is artificial (to put it gently). Creating shelter for, shaping society for: the rooms now shake off their duty (but can they ever shake off their utility?)." The book's title, too, derived from the three-word refrain "Like a woman" in Latimer's sleek and spiraling "Corpse Life, or Live from Athens"—a poem written specifically for live address—plays on associations of the female as a silent vehicle, "like a text," or a passive receptacle, "like a room."
Latimer welcomes readers into the solitude of her distinct voice—a solitude crafted by thought as she challenges the concept of sanctioned spaces and voices—in subtle ways. She will often close a piece with a list, a sequence of fixations that relays the bare structure of her preceding and/or lingering thought: hotel of, leaf of, room of, water of, border of. Lists are also relics of one's private history, something like receipts stripped of economy and routine. But the "performed privacy" of Latimer's text is not immune to influence; she gives significant space to the relationship between mothers and daughters, and turns her roving, feminist eye to the work of Moyra Davey, Sylvia Sleigh, Hagar Schmidhalter (whose inkjet print 197, 2013, graces the book's cover), and others. Constellated not only by artworks and figures but Greece, Southern California, and Switzerland—landscapes the author has inhabited—the collection also raises questions of borders, migration, and identity. How, when, and why do we draw perimeters; how, when, and why do we defy them?
"Art criticism begins when a writer tries to transform one medium into another," Latimer wrote in an article on poetry and art for Frieze in 2014. Transfiguration, first and foremost of poetics and architecture, is precisely what she does so well. In this prismatic collection Latimer follows multiple lines of flight that coalesce as a singular, arresting voice—a voice in which I, the reader, may find a kind of shelter.