"I am not a human being up there, true, and I am not a woman. I'm consciousness."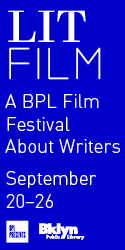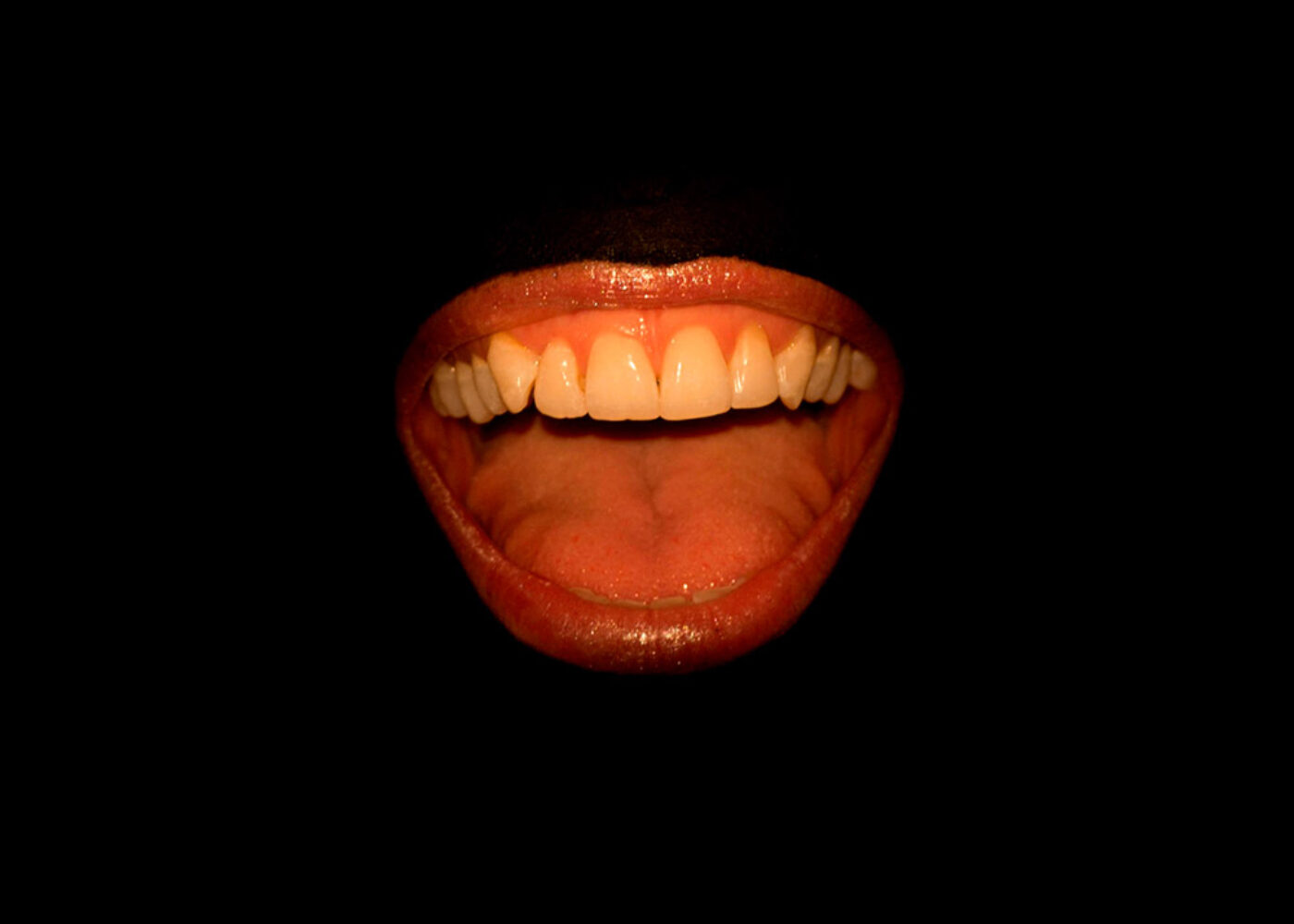 Samuel Beckett returned to writing in English in his mid-60s—not that he had ever completely left it. But he had certainly shed the rhythms and unavoidable inheritances of his native tongue after completing the mad and brilliant novel Watt while hiding out during the German occupation of France. For the next frenzied decade, Beckett turned to French, and wrote the works that established his fame and earned him the 1969 Nobel Prize: the plays En Attendant Godot andFin de Partie, and the trilogy of novels, Molloy, Malone meurt, and L'Innommable. Of course, he was always the brilliant (if reluctant) English translator of nearly all his French work, and from time to time he composed original works in English: Krapp's Last Tape (1958) and Happy Days (1960) are prime examples. But as his prose grew more spare and abstract, and his plays began to remove setting, lighting, sound, and bodies, Beckett increasingly wrote in his mother tongue—and, more interestingly, in a woman's voice.

Three major pieces of theater from this late period—Not I (1972), Footfalls (1975), and Rockaby (1980)—are currently on tour. They feature the latest of a short list of lauded Beckett actors, Lisa Dwan, in a program directed by a member of an even shorter list of great Beckett directors, Walter Asmus. This is not the first time in New York for this trilogy of one-act, one-woman Beckett plays (they were at BAM two years ago), but it will be the last. After more than 100 performances Dwan has said, "I am hanging up the lips." She's referring to the only visible element in Not I, i.e., her mouth and lips. The three plays—a 55-minute evening—will be at the Skirball Theater at NYU for six performances, beginning April 13, which just happens to be Beckett's birthday (the final performance is the Sunday matinee on April 17). Dwan, from Athlone, Co. Westmeath, Ireland, has received enormous praise for both her blistering Not I performance—to be spoken at the speed of thought, said Beckett—and the gorgeous pacing of Footfalls and Rockaby. Asmus, born in Lubeck, Germany, in 1941, first saw Godot in Hamburg at the age of 15. He would grow up to become Beckett's major German collaborator and has directed every Beckett play.
It is true to say that experiencing these plays has discomfited some theater goers—just as Godot and Endgame did long ago, before becoming classic high-brow theater. The harsh, barely intelligible delivery of the Not I text, punctuated by screams; the metronomic rhythm of Footfalls; the grim vision of a woman rocking herself slowly to death in Rockaby, all three performed in a totally dark theater, has unnerved a few. Not without intent. Beckett told Jessica Tandy, the first actress to brave the Not I text, that the play should "work on the nerves of the audience, not its intellect."
I spoke to Lisa Dwan in the lounge of the Marlton Hotel in Greenwich Village last month, and Walter Asmus answered questions via email, about the challenges of presenting these bracing, late-career Beckett works.
Michael Coffey Lisa, in performing these plays, do you draw on personal experience? Or is it all technique?
Lisa Dwan To be perfectly honest, it's a combination of both, but it's the technique that saves me from cracking up. I had a very humiliating experience on tour. I had done over 300 performances [of Footfalls]. I am tired, I am in Birmingham, it's a Wednesday, I can hear that the audience has brought their lunch in with them, thinking that perhaps this performance is some other thing. Do I want to pick my most traumatic wounds, and lead with those up on stage, or should I question what theater is about, what am I doing, why am I doing this, does anyone care? It happened to be the day that the American journalist Daniel Pearl was beheaded, and I think we were all deeply traumatized by that, and we had reached a whole new low, a different sphere, so I decided to use that as a control—and within seconds, within seconds, I felt I had lost the audience. They were shifting in their seats. They weren't with me. I had had them by the scruff of the neck at the very start, and I lost them, they weren't with me, and the only thing I could think of, to account for it, is that I had changed the image of the play in my mind. The discipline and the parameters are so narrow; I straight away realized I was being grandiose, I was being sentimental, and Beckett taught me that sentimentality is the language of gangsters. I very quickly came back into my own story. I went back into my personal stuff. Which is not half as powerful as that image of the hooded figure on his knees. But it was true, it was mine, and because I went to my space, I gave the audience space to go to theirs. Beckett wants audience participation. He gives them space.
MC Walter has been quoted as saying that he is interested in "the misery in the music." As an actor being put through these challenging paces, what do you say to that?
LD I have accepted that. I want to run out of the theater too! Often when I am rehearsing, and I pull up the blindfold in Not I, I see someone in tears. Some people come backstage and they are completely inconsolable. Now my niece, she is four years of age, and she watched me rehearse Not I last week in my apartment, and she didn't flinch, she didn't lose concentration for a second, you couldn't hear her breathe. She was transfixed, and at the end her mother asked her what she thought it was about, and she said, "It's about the whole world." A four-year-old! It's an extraordinary thing that Beckett provokes through an amusement. It is highly visceral work confronting the most daunting and human aspects of our situation. Beckett, through this kind of human sound—the music, as Walter says—is speaking to all of us.
Walter Asmus It takes courage to dig deep and face the misery in these works, courage­ from the director and the actor, but it's worthwhile to take the pains. Beckett has composed very precise imagery—the image of a talking mouth, in a completely dark theater, simply requires an absolute precision to prevent the mouth from getting out of the light's focus. Lisa's performance, being extremely physical, requires certain measures to fulfill the needs of that image. The image of a woman walking to and fro on a strip of light [in Footfalls] is a composition of light and darkness, sound and stillness, stasis and movement. Beckett's texts are written like pieces of music, themes, repetitions, variations of themes, and so on. If you analyze the music of the texts thoroughly, the actor finds profound material to become a so-called "character," that is, they get connected with the deeper implications of a narrative—and the often subconscious self. The formal construction helps the actor to become creative in the context of the play itself. It's no longer the actor's enemy, but a partner, an accomplice, a friend. It is a liberation.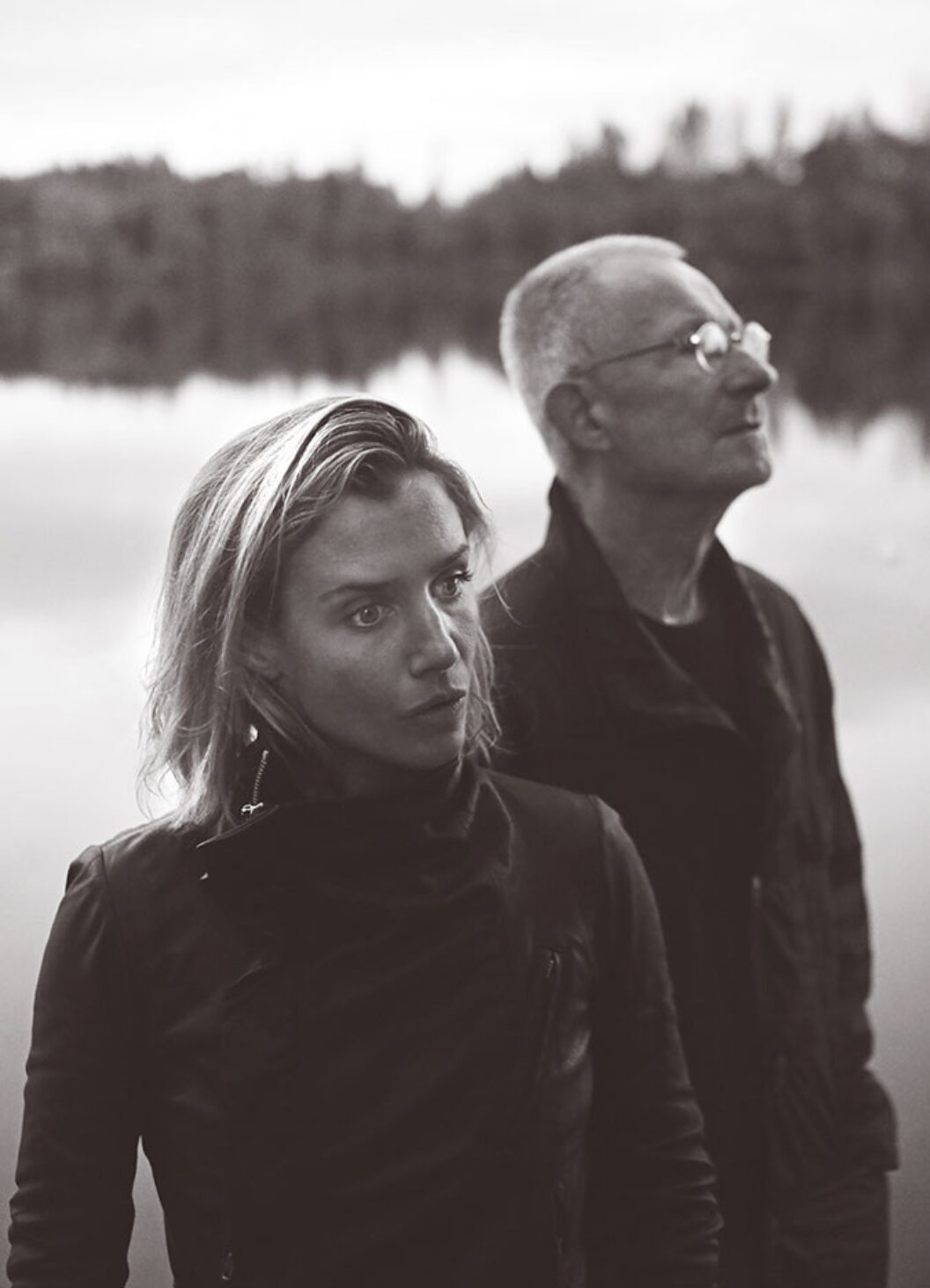 LD Indeed, the restrictions that Beckett places on the body really are gifts to the actor, because they do liberate you in such a way that you become elemental. And it's not only the body that is restrained in these pieces—it's the voice as well. I've got a very kaleidoscopic voice, so I need to hone that, so not to allow the intention and the intent to leak away. These are the words I am saying—but they are meeting the audience somewhere in the ether. There is space for consciousnesses to meet in the middle. The characters are more like slices of the universe. In Footfalls, for example, I play the mother, I play the daughter, May—and the argument and the wounds in between them. The pain and the memories, and the ghosts, are coming under the bedroom door like wind.  
WA The pieces engage the audience emotionally. Looking at a painting you have to add a lot of yourself in order to "understand." The audience subconsciously adds a lot watching these plays while getting involved in the intensity of Lisa's performance.
MC Lisa, what brought you to Beckett? You were a dancer and an actress on British television. What prompted the decision to take on these Beckett roles? Was it an accident?
LD It was an accident, really, but long in the making. I saw Beckett's Eh, Joe, on television when I was 12, and I'll never forget that moment: Jack MacGowran with Sian Phillips, the female voice, boring her way into his skull. I was so amazed by his powerlessness in front of that voice. I have never forgotten it. I didn't even know that it was Beckett, I didn't know what it meant, I didn't know anything. Years later, I was in Dublin working on a TV series, when they were canonizing Beckett at the time, committing all the plays to film. Not all were successful, mind you, but what was fascinating about that project was that it got everyone in Dublin talking about Beckett.
MC How did you first get cast?
MC A colleague of mine, the Irish actor Stephen Brennan, as were going to work one day, said, "Did you know there's this play where the mouth is fixed in a certain spot, in an entirely black-out auditorium? An actress nearly went mad doing it." I couldn't get over this idea, and then, years later, I'm in London, and someone sends me the script, and I still think it was an accident. I never figured out how they knew where I lived! I ended up getting cast. That started the journey. The big thing was I had to ban any notion of [late British actress] Billie Whitelaw from my mind, who of course worked directly with Sam on Not I and Footfalls and Rockaby, though she never did all three together. I didn't want to know her. I didn't want anything to do with her or her legacy. I needed to find my own access point into the work. And that was hard to do because her name provokes a natural call-and-response with everyone. Little did I know we lived about 100 yards from each other, in Hampstead, and we were introduced after my performance, and we became instant friends. We greeted each other like long-lost war veterans, then she called me up out of the blue a year after we met, and said she wanted to give me Sam's notes: "I have to give you Sam's notes, will you come round?" I didn't know at the time if I'd ever do Not I again. (laughter) I didn't want to be wasting this kindly woman's time, and we carried on anyway, and she seemed to come alive talking about it.
MC I wasn't going to mention Billie Whitelaw. Those are indeed big footsteps to walk into. She was Beckett's favorite actor for Not I; he wrote Footfalls for her. I believe, among Beckett's instructions to her was, "Don't act. No color."
LD But that's not to say he didn't want emotion. People mistake that, and try to put on an artificial monotone, have a particular Beckettian voice, a kind of dead voice, but that is sad, it's caricature, too. What he did want was the truth, and that can be colorful, and loud, and extreme—it just has to be true. So it can't be an actor carrying his voice like a trophy, nor can it be this kind of very self-conscious grey, bleak area that is spoken in a kind of dead voice. That is so ham in a way. I don't believe that at all. Beckett wants all of the feeling.
MC Scholarly papers—and reviews—have been written criticizing the treatment of women in many Beckett plays—not only the way the character in Not I is blindfolded and strapped to a board, but Winnie in Happy Days, buried to her neck; the urn-bound characters in Play, the mother (and father, it must be said) consigned to trash bins in Endgame. How do you respond to this?
LD No other writer has written roles as expansive for women as Beckett has. I am not saying he was any out-and-out feminist, but he grew into a place where he was obsessed with his mother, and the Virgin Mary, and the female character became a vehicle for his own truth, because the real truth is there for him. Look at a masterpiece like Not I—I am not a human being up there, true, and I am not a woman. I'm consciousness. In Footfalls, I'm the voice of mother, and I'm her daughter May, onstage. I'm playing the distance between 1940 and the war years to now, and all the pain and wounds and suffering in between. From womb to tomb. I have never come across another writer who has offered me anything as large as that. The only thing he constantly presses your nose into is truth. Anytime you deviate, like when I tried that little move in Birmingham, he is going to hang you out to dry. I am confronted by my own phoniness. He'll be fine, he's still the towering genius keeping tabs on things from beyond the grave, but I'll be the one who'll be the phony, the insufferable, affected actor. He has led me to my own personal truths, he has expanded my own sense of self. I think he expands all of us.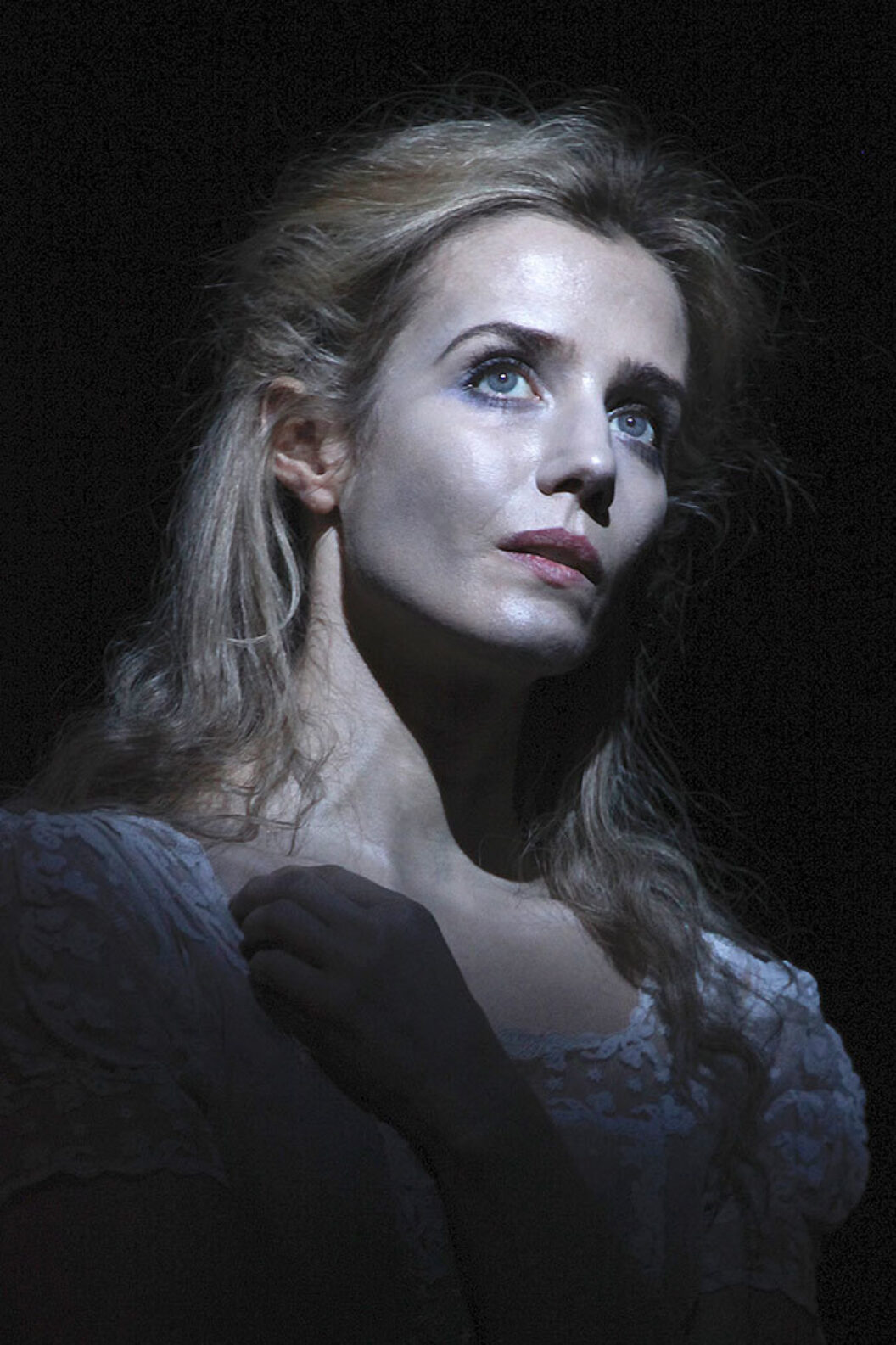 WA I actually see the three women in these works as quite real. The narratives are condensed rather than deconstructed, as in any poetry, but it remains very concrete. And the performance must be concrete. I am not interested in theories about being disembodied or deconstructed. Every detail of the plays I find within myself and experience around me, emotionally and intellectually. I am deeply involved in the plays' reality as being my reality. Their reality is my reality is the audiences' reality.
LD I have performed them in Paris without translation, and in Hong Kong, too. Half the audience were weeping. Why is that? You know, before I open both eyes each morning I'm on Facebook or Twitter… what's that line from Rockaby, "high and low, looking for another, at her window, another like herself, another living soul, one other living soul, at her window." That's what we do—we run from this situation, looking for "another living soul," like ourselves. We don't talk that often about it, but we are always fighting off death. It really is a breath away, for all of us. It's one playing field, no matter what. We're all a breath away from this unknown.
MC Walter, when you first saw Lisa doing Not I in London, what did you see that prompted you to propose she add Footfalls and Rockaby under your direction?
WA I was intrigued by her absolutely personal approach toward the play. Her performance was vigorous and extremely expressive, and yet perfectly balanced and articulate. She followed the narrative of the play meticulously. Her music was wild and passionate and authentic in a way that I had never experienced. In her performance, she went beyond what I had imagined and known before, creating a disturbing depth and a challenging menace to the mind. All of this being more than enough to suggest the other two plays. I was simply curious to step down into the lower depths of these rather dark pieces with her.
MC Beckett directed all three of these works. What changes have you instituted, and why?
WA No significant changes instituted. I conduct Beckett's music my way, and Lisa plays it her way.
MC Lisa, you're writing a book about your experience with the Beckett material. How's that going?
LD It's hard. Sometimes the last thing I want to do is cement this reality by writing it down. Sometimes I just want to get out and dance, or get out to a rock concert, or just be of this world.
MC Then why do the book?
LD Someone suggested to me, after a lecture I had done about my work with Beckett texts, that these experiences are quite useful, that I had unique things to say about doing Beckett theater. And few others have had the benefit of having been with Billie, as I did. It's amazing that I was able call on her even while she was slipping away from us. She felt that no one else understood what she had gone through, on a profound deep level, night after night. I want to relate that. And when I read the book about Jack MacGowran [MacGowran, also on the shortlist of great Beckett actors], I could feel his pain, and it's all in between the lines. Jack drank instead of speaking to someone. Billie drank instead of speaking to someone. I don't have that luxury, or curse, whatever way you want to look at it. I speak or write to feel less alone.
Michael Coffey's most recent book is The Business of Naming Things, a collection of short stories (Bellevue Literary Press).