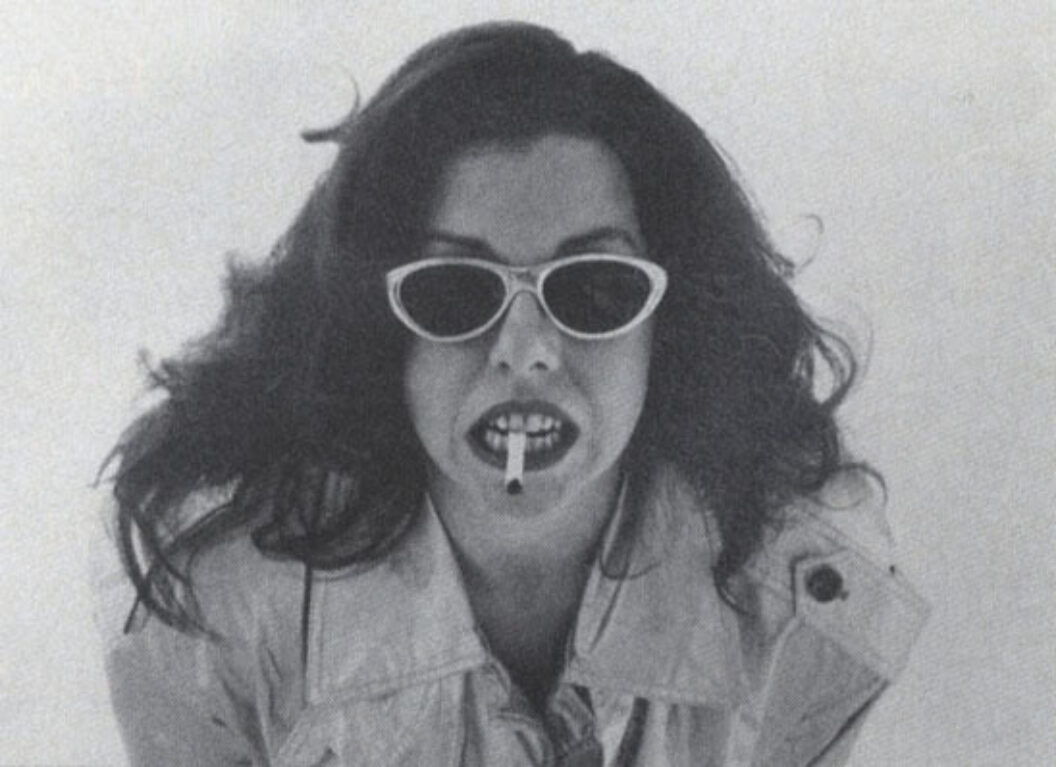 When the curtain rises on writer/performer Linda Hill, the metaphoric veil we call normal awareness goes with it. She makes stories to trance you into unconscious learning. And you in the audience, slipping into her process, think you're just having a good time, enjoying her uncanny mimicry, trickster wit, and feminine insights; well, you are, but later … you realize her characters entered your bloodstream. And you know where that leads.
Miracles she can work, like fusing the style of pre-eminent American Hypnotherapist Milton Erickson with the late Queen of Country Western Humor Minnie Pearl. Comic Sorcery.
Some of Hill's channeled and observed personae spoke up in her most recent performance, The Dinner Party, an excerpt from Too Many Clothes (her sold-out one woman show that ran in February at The Kitchen). For parallel parody, she played the parts of six women (and guests) at a fictional benefit for the homeless to a crowd of 250 patrons of the arts at an actual benefit for The Kitchen. That takes balls. She used a single scarf to differentiate the characters. That takes magic.
Anney Bonney So how do you do that, Linda?
Linda Hill I don't need a waterfall behind me to make you feel wet. I imagine the details of each character completely, not just the brand of clothes they're wearing: Labels for Less, Armani, Isaac Mizrahi … but every aspect. I know the color, the weave of the fabric, the country where it was manufactured. I feel the texture of the material under my fingernails. I see them so clearly I can let the picture in my mind come out of my skin.
AB Did the irreality of the situation inspire you?
LH The job of the Tribal Fool is to tell the awkward truth when the rest of the tribe would prefer a tactile silence.
—Anney Bonney
Originally published in
Featuring interviews with Martha Plimpton, Irvine Welsh, Jeffrey Vallance, Nick Pappas, Mark Eitzel, Lee Breuer, Ornette Coleman, Cheick Oumar Sissoko, Janwillem van de Wetering, and Ada Gay Griffin & Michelle Parkerson on Audre Lorde.