"I was motivated to pursue a way to change the conditions that were causing Black artists I interfaced with every day to say, 'They won't let us, they won't let us, they won't let us.' I got tired of hearing that, and I said, 'Fuck them! Let's start a gallery!' So that's how JAM got started. It was never about being included."
—Linda Goode Bryant, "Recollections, Linda Goode Bryant" in Soul of a Nation: Art in the Age of Black Power

Discover MFA Programs in Art and Writing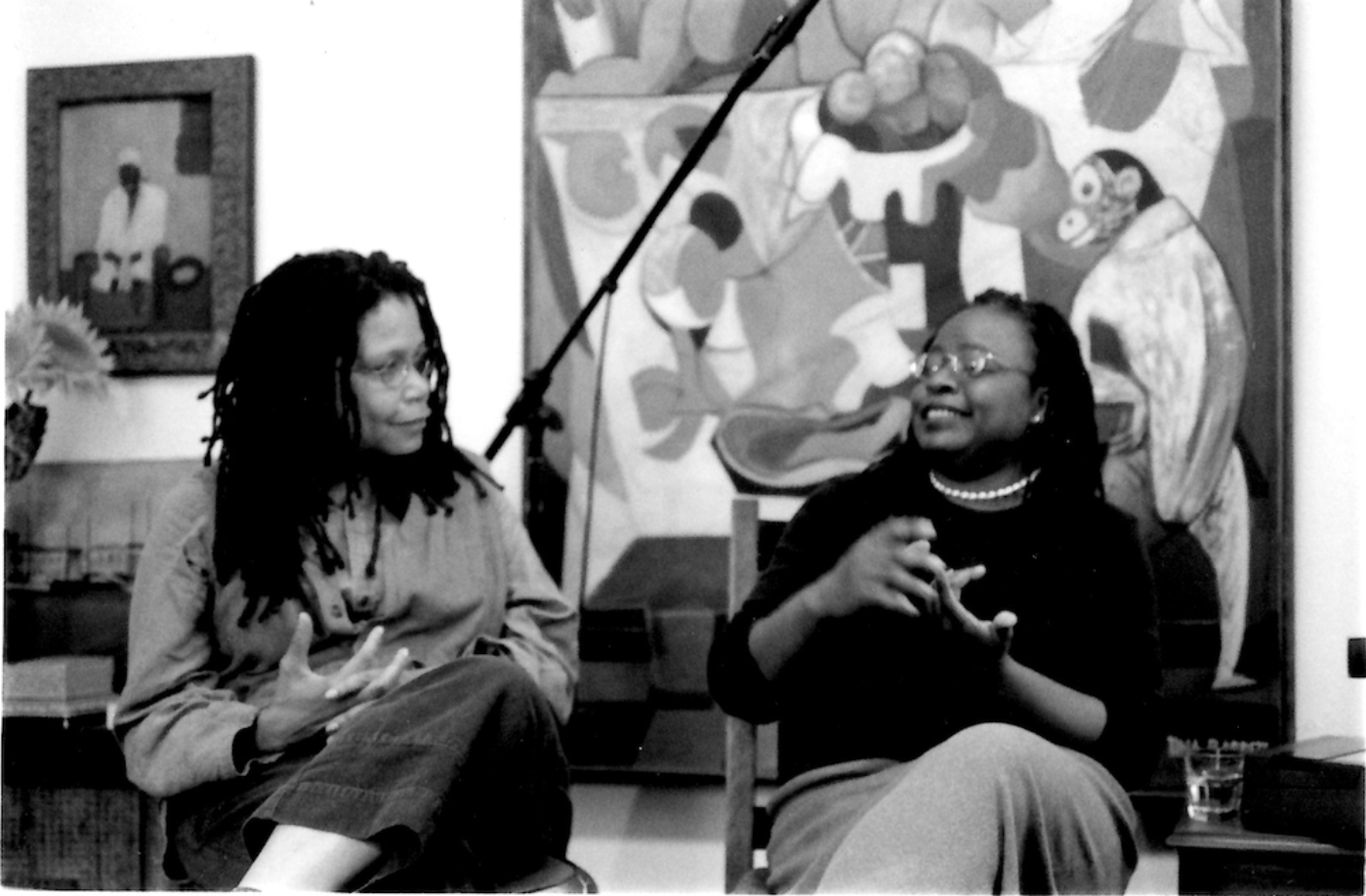 When she was twenty-three years old, Linda Goode Bryant founded Just Above Midtown (1974-1986), a commercial gallery and later a nonprofit arts space that championed black artists primarily from Los Angeles and New York City. JAM was a venture that straddled the fine line of naivety and genius, but filled a necessary void in the Midtown and Downtown gallery scene. The same zeal that conceived JAM set the blueprint for Active Citizen Project, an organization Bryant founded in 2003 that equips residents across New York City with resources to create change within their own community. Its primary initiative, Project EATS was developed in 2008. It is a neighborhood-based and run operation that provides access to fresh food via urban farming and teaches participants methods of sustainable living.
Bryant is also a filmmaker and has co-produced the documentary Flag Wars (2003) with Laura Poitras and The Vote (2004). Flag Wars explores the tensions that occurred when gay, white homebuyers moved into a working-class black neighborhood in Columbus, Ohio. The Vote covered the 2004 American electoral process from the voters (and non-voters) perspective. In all these ways that Linda Goode Bryant has made physical, emotional, intellectual and artistic space for those who have been excluded.
Born in Columbus, Ohio, Bryant received her BA in Painting from Spelman College and her MA in Business from Columbia University. Here, Linda Goode Bryant is interviewed by Rujeko Hockley, co-curator of We Wanted a Revolution: Black Radical Women, 1965-1985 at the Brooklyn Museum (April 21- September 17, 2017). What follows is the retelling of an audacious life.
-Stephanie E. Goodalle, BOMB's Oral History Fellow

The Oral History Project is dedicated to collecting, developing, and preserving the stories of distinguished visual artists of the African Diaspora. The Oral History Project has organized interviews including: Wangechi Mutu by Deborah Willis, Kara Walker & Larry Walker, Edward Clark by Jack Whitten, Adger Cowans by Carrie Mae Weems, Jeanne Moutoussamy-Ashe by Kalia Brooks, Melvin Edwards by Michael Brenson, Terry Adkins by Calvin Reid, Stanley Whitney by Alteronce Gumby, Gerald Jackson by Stanley Whitney, Eldzier Cortor by Terry Carbone, Peter Bradley by Steve Cannon, Quincy Troupe & Cannon Hersey, James Little by LeRonn P. Brooks, William T. Williams by Mona Hadler, Maren Hassinger by Lowery Stokes Sims, Linda Goode Bryant by Rujeko Hockley, Janet Olivia Henry & Sana Musasama, Willie Cole by Nancy Princenthal, Dindga McCannon by Phillip Glahn, and Odili Donald Odita by Ugochukwu C. Smooth Nzewi. Donate now to support our future oral histories.
Rujeko HockleyLinda, where am I?
Linda Goode BryantYou're at Active Citizen Project offices on Thirty-Ninth Street between Seventh and Eighth avenues in New York City.
RHOkay, let's get started. You were born in Columbus, Ohio?
LGBYes, I was born in what used to be called the Near East Side in Columbus. It's the community right next to downtown Columbus.
RHWhat kind of neighborhood was it?
LGBWhen I lived there—I was born in 1949, right after World War II—blacks of all economic classes lived in the same neighborhood. As a result of World War II, blacks were needed for various aspects of war support, and Columbus had a large munitions plant. Black incomes were rising, and the neighborhood that we lived in, my parents moved there in 1946, had been a German neighborhood, which is interesting. I think they were the second black homeowners in the neighborhood. So, in addition to the ravages of war, World War II provided economic opportunities for people in the US, most notably blacks and women.
RHWere your parents from Columbus?
LGBYeah. Both were born and raised there.
RH What were their names?
LGBFloyd Goode and Josephine Stewart.
RHDo you have siblings?
LGBI have a brother who is six years younger than I am. My parents bought a duplex. One of my father's older sisters, Francina, lived in one part of the duplex with her family, and we lived in the other part. Aunt Teeny (we called her Aunt Teeny but she was tall), Uncle Charlie, my cousins Gary and Ronald, my parents, me, and six years later, my brother Paul—we all lived together.
RHAnd your parents, where were their people from?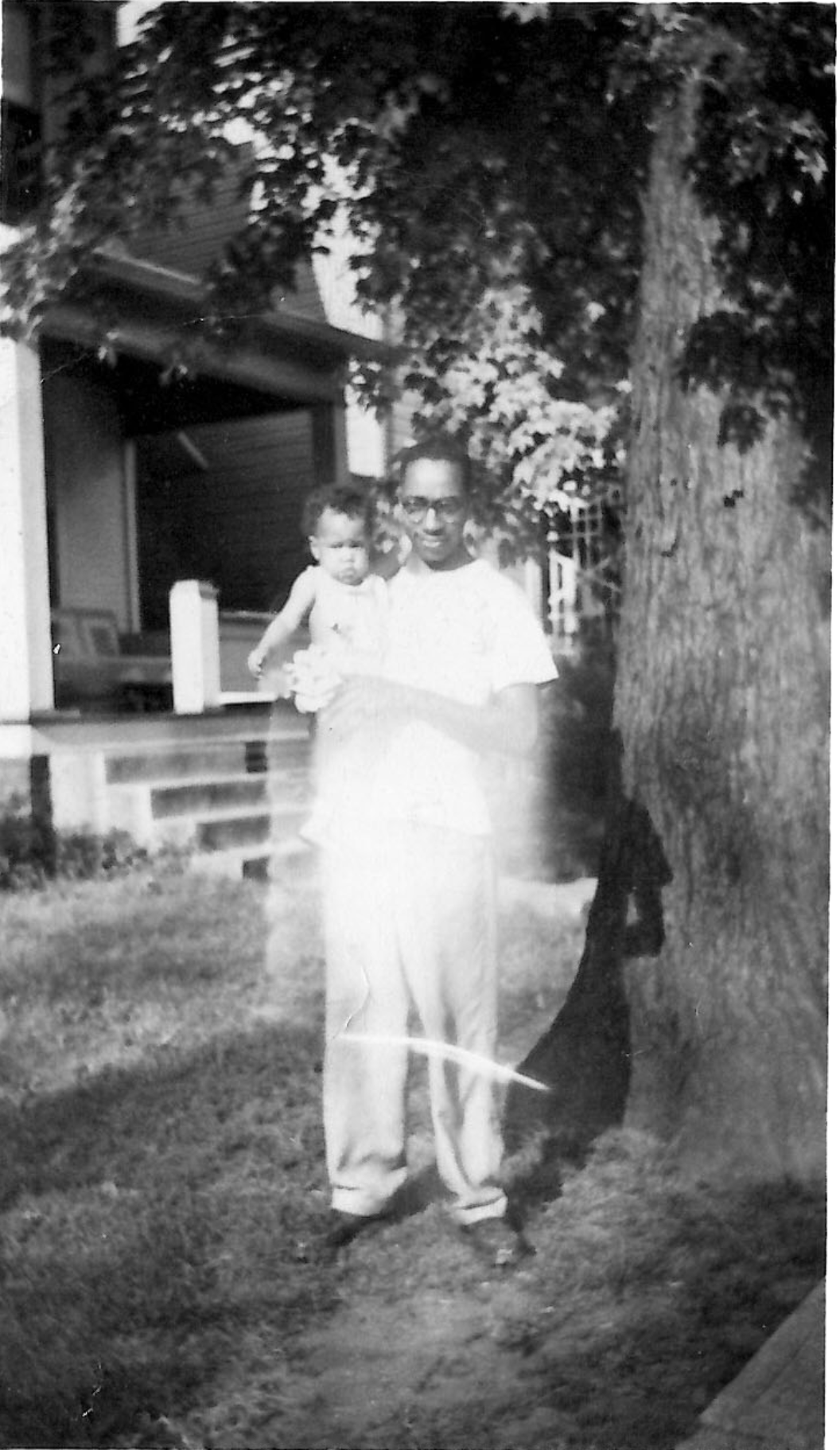 LGBMy father's side of the family is from South Carolina. It wasn't until I went to Spelman College and came home freshman year for Thanksgiving that I realized that my grandmother, his mother, was probably Gullah. At Spelman, I heard this accent that was unique. Each Southern state's accent was different and Southerners could tell whether someone was from Georgia, Alabama, the Carolinas, or wherever. This accent was something different from those. Whenever I heard it, I would ask Southern girls where it was from and they'd say, "Oh, those are Geechees."
RHWas that a negative term for Gullah people?
LGBYeah, it was, but at the time, I didn't know that. So I go home for Thanksgiving and Grandma Goode is talking. She's about as tall as a high table. I mean she was a very short woman.
RH(laughter)
LGBThere's significance in pointing this out. I am 5'4", and she was shorter than that. And this kitchen was really a special place for me, and also a place that frustrated me. As a little girl, when I would spend the night over Grandma and Granddaddy's house, I noticed that my grandmother would lock herself in the kitchen. I would hear a sound that was like chu, chu, chu and then a tinkling of liquid or water. So, from as young as I can remember, I would lie down and try to look under the door to see what she was doing. I realized that she was throwing rock salt against the baseboards of the kitchen. She would throw salt and vinegar along the entire circumference, the whole perimeter of the kitchen. It would always smell vinegary afterwards when she unlocked the door, and I would say, "Grandma, let me see you do it." She wouldn't let me, in part because she was a devout Pentecostal and clearly the salt and vinegar were part of some African ritual thing that she had brought up from South Carolina.
RHAnd she only did it in the kitchen? Not in any other room?
LGBNot that I was aware of, no. It would piss my grandfather off; he was not religious. Anyway, on this Thanksgiving, I'm listening to my grandmother talk and I say, "Grandma Goode, you're a Geechee." She had never hit me before in my life. I was the only girl in the family, but she jumped up and hit me so hard that, as I remember, she knocked me across the room. I go, "What did you do that for?" She humpfed and turned her back on me and kept on cooking dinner. (laughter) That was it! Then I went back to Atlanta and said, "I called my grandmother a Geechee, and she just hit me."
RHThey didn't give you the full story on the term before you started using it?
LGBMy friend goes, "No, you shouldn't have called her a Geechee." But she definitely was a Gullah.
RHDo you hear people talk like that now?
LGBI don't know, not really. It's interesting because my grandfather didn't have that accent, but he was also from South Carolina.
RHWere they both from the same town?
LGB: I think they were living in the same town. My grandmother's father was successful as an entrepreneur. His name was Night Foster.
RH: Night Foster, what a name.
LGBYeah, Night Foster, and you know he was named that by somebody. He was very dark, and he made his money on manure.
RHNight Foster was your great-grandfather on your father's side?
LGBYeah, on my father's side. Lonnie, my grandfather worked for Night Foster, and that's how my grandparents met. I'm sure Night Foster wasn't so happy about them getting together, because he was very successful selling manure to farmers and Lonnie was a womanizer. His mother was African American and Native American and his father or grandfather was Irish, and as family lore tells it, Lonnie was always a womanizer. The family got run out of South Carolina because of it. And they ended up in Columbus, Ohio. That's as far north as they got. (laughter)
RHThat's as far as you know what happened. And what about your mom's side, where were her people from?
LGBThey were from Virginia. One was by way of Madagascar. So she was a free person from her ancestors. From my perspective as a child, the family dynamics were somewhat challenging. The dynamics are defined by complexion and hair. At the time my parents were hooking up, his side of the family made money. My paternal granddaddy Lonnie Goode was a successful plasterer in Columbus, Ohio. He had brothers, some of them migrated north to Ohio and then to California. It was very common to see Goode Plastering trucks driving around Columbus because the different brothers had their own plastering businesses. And so my father was a master plasterer. As a little girl I just loved to watch him mix the plaster outside in the backyard. He could create the moldings and stuff, like you see in old brownstones in Brooklyn. He could do that. It really was an art form.
RHDid he think about it that way?
LGBHe hated it.
RHSo he made the money, but he didn't really like what he did.
LGBHe worked for his father. It was his father's business. He was the only living son of Grandmother and Grandfather Goode, so he was expected to take over the business. But he never really liked it. My father came out the womb a musician.
RHBut it was against the religion–Pentecostal?
LGBYeah, you couldn't play jazz or anything like that.
RHBut church music, yes?
LGBChurch music, yes, but my father was into jazz. I was raised listening to jazz. He could whistle riffs from John Coltrane to Thelonious Monk to you name it. The Goodes were very prominent in the growth of the Pentecostal Church in the United States, especially Goode women. There's a book called Women of the Pentecost. All the women relatives of my grandparents were instrumental in helping spread the Word, so you also have that aspect going on, a prominent, successful family in the Pentecostal Church. On the other hand, my mother—I don't want to call it privileged, because I don't believe that's what it was. But she had all of the "advantages."
RHThe "advantages" of…
LGBOf being light-skinned and having straight hair. We called her mother, my maternal grandmother, Big Mom. Interestingly enough, both my grandmothers were educated.
RHWhere did they go to school?
LGBI think they went to schools in Virginia and South Carolina. I'm pretty sure Grandma Goode had a degree. I don't know if Big Mom did, but she went to college. They both ended up in Ohio, different tracks. When my maternal granddaddy died, Big Mom went into private service, which means she worked as a maid for a family. She also worked in a bakery. She was a really, really good cook. This meant that she worked all the time, and she had five kids. Big Mom's sisters helped put them in a two-room house, and it was hysterical for me as a kid on weekends. All of us cousins would be sent over to Big Mom's, and literally we all slept on a fold-out couch. I don't know how they did it. There was once an outhouse, and finally a bathroom was put inside the house. There was a kitchen, a bedroom, and some of us slept with Big Mom. I didn't. My mom's family didn't have money. My mother started hanging out with neighbors who belonged to the Pentecostal Church that my father's family was in, so my parents met when they were fourteen and sixteen. They stayed together until they both passed away in their 80s. They were together all their lives. My father was being schooled to be a minister; that was to be his fate after he got baptized. He got the Holy Ghost—people were getting the Holy Ghost and speaking in tongues back then, and it's still critical now. Two of the youth I'm working with right now are in the Pentecostal Church.
RHHere in New York?
LGBYeah, they're of Caribbean descent, so I'm being reintroduced to the Pentecostal Church from these other relationships that I have. I'm intrigued by the strictness of the Church. I would say it is probably more strict than Catholicism. It was when I was growing up, anyway.
RHIn terms of what's allowed and what's not allowed and what you could you wear? That sort of stuff?
LGBOh yeah. I was surprised that things haven't changed. Anyway, my mother got baptized in the Church, but she never spoke in tongues. So she never got the Holy Ghost, and in my family that's a no-no. My father announced that they wanted to get married, and my paternal grandmother refused to sign permission for them to get married. At the time, my mother was eighteen and my father twenty.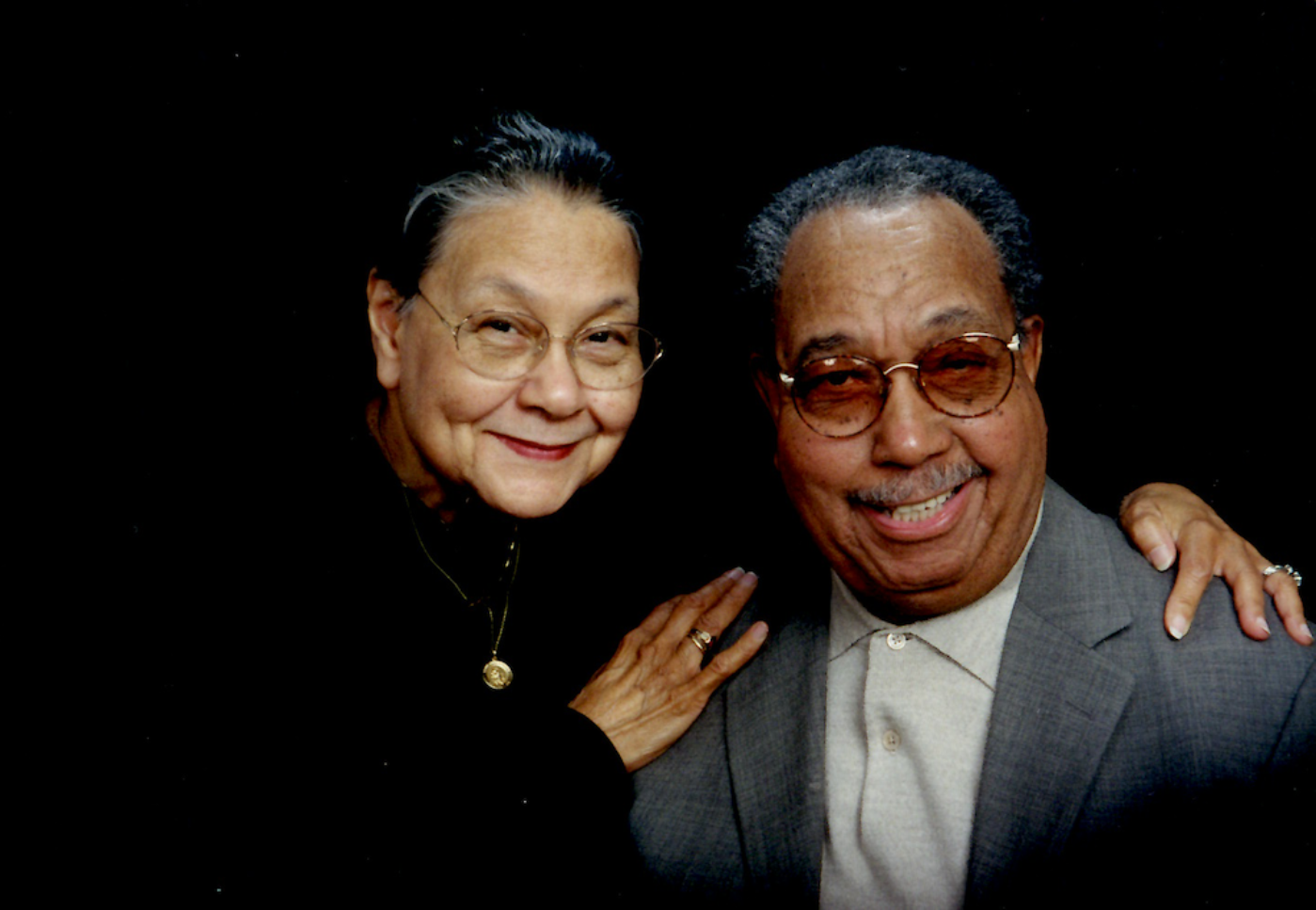 RH So still really young.
LGB My grandmother had other women at the Church for him. She had plans for him, so they waited until he was twenty-one because he wouldn't need parental permission at that age. Then they got married, and there was a break in the family. He certainly identified more with my mother's family; we socialized mostly with them every Sunday. Why is this family stuff of significance or relevant? Because I'm the first child of their union, and my mother didn't talk in tongues and she also wore jewelry.
RH You were not allowed to wear jewelry?
LGB Not in Pentecostal Church. Back then, you could wear a wedding ring but watches were considered jewelry and not allowed, and my mother wore a watch. She didn't wear makeup, but she put lipstick on her lips.
RH Oh well, there you go. (laughter)
LGB As I remember it, which may be distorted, it was a time where there were more opportunities for blacks to be upwardly mobile. As a result of World War II, men and women were able to get jobs that supported the war. Men who went into the army, navy, air force, came back as veterans and were able to get jobs and money for college that led to professional degrees. They were getting paid. In the neighborhood I grew up in, you had people who were living on low incomes, but you also had blacks that were government workers and entrepreneurs like my father's family. You also had the professional class, the lawyers and doctors and the professors, and we all lived in the same neighborhood. Anyway, I come.
RH You appear. (laughter)
LGB But there's expectations on both sides.
RH Seems like there were probably very different expectations.
LGB I think both sides expected that I would come out looking different.
RH What do you mean?
LGB I was the first on my mother's side of the family to have nappy hair.
RH Oh…the horror.
LGB What do we do with that? And on my father's side of the family, I wasn't light-skinned enough.
RH They expected you to be lighter based on you being your mother's child. Then on the other side they were like, "We're all light and have this hair, what's wrong with you?"
LGB I got taunted a lot as a kid.
RH Were you taunted by your family, by your cousins?
LGB My neighbors, kids…
RH Because of your skin tone and hair?
LGB They'd say, "It's a shame you don't look like your mother." Or, "It's a shame you don't have hair like your mother." Or, "It's a shame you're darker than your mother." My first years as a human being, I heard that more than anything.
RH And you really remember that? It stuck with you?
LGB Oh fuck yeah! Are you kidding? It sticks with you: "It's a shame, it's a shame…" My mother's side of the family was really wonderful, though. The phrase people used was "good hair." I even hear it today. It's an insane phrase but anyway.
RH Chris Rock made the movie.
LGB First off I should also say, my mother never combed my hair. She did not know what to do with my hair. So my Aunt Teeny, who lived downstairs—
RH —Your father's sister?
LGB Yes. She cornrowed me and did everything.
RH She got you looking right. (laughter)
LGB My Grandmother Goode used to make extra money doing hair in her kitchen—so when I got old enough, she straightened my hair. My mother was very good about saying that all hair is good hair. "The purpose for hair is to protect your head from the sun."
RH Very sensible.
LGB Her side of the family was like that. My father's side of the family was really disappointed about it, though. (laughter) I was close to both sides of my family. I was close to both sides for two reasons. One was that that's who my father identified with, my mom's side, so we were always with them. The other was that when I came out of the womb, my father and mother were just tired of hearing my grandmother harp on about them and so they gave me to my paternal grandmother.
RH Oh, okay. Just drop her over there.
LGB "You've got her."
RH And she took you?
LGB She took me and then laid off them. The first twelve years of my life, I was in church three days a week.
RH What days?
LGB You'd go all day Sunday, most of the day Saturday, and at least one prayer meeting a week.
RH And was that the case for your brother as well?
LGB No, no. It's really interesting. I think it was because he's six years younger than I am. I come from a family of all boys on both sides until I was eight years old, and Grandma Goode really appreciated that there was a girl. You know, she could do Shirley Temple curls with those hot irons. By the time my brother came, they hadn't yet convinced me. I was around five or six when they said, "You got to go get baptized." You may not know, but they dip you in a pool. And so I was not about—
RH —to let your Shirley Temple curls go back. (laughter)
LGB They put shower caps on because no one wanted their hair to go back. So I was like, "Are you kidding me?" I said, "No, no no." I never really engaged in the Church in that way. In addition to going with my Grandmomma three times a week, I also had to go to revival meetings and healing meetings—HEAL! So I was raised in that. But my mother's side of the family drank alcohol and played cards, so I have that, too. I'm living between these two worlds. (laughter)
RH Interloper.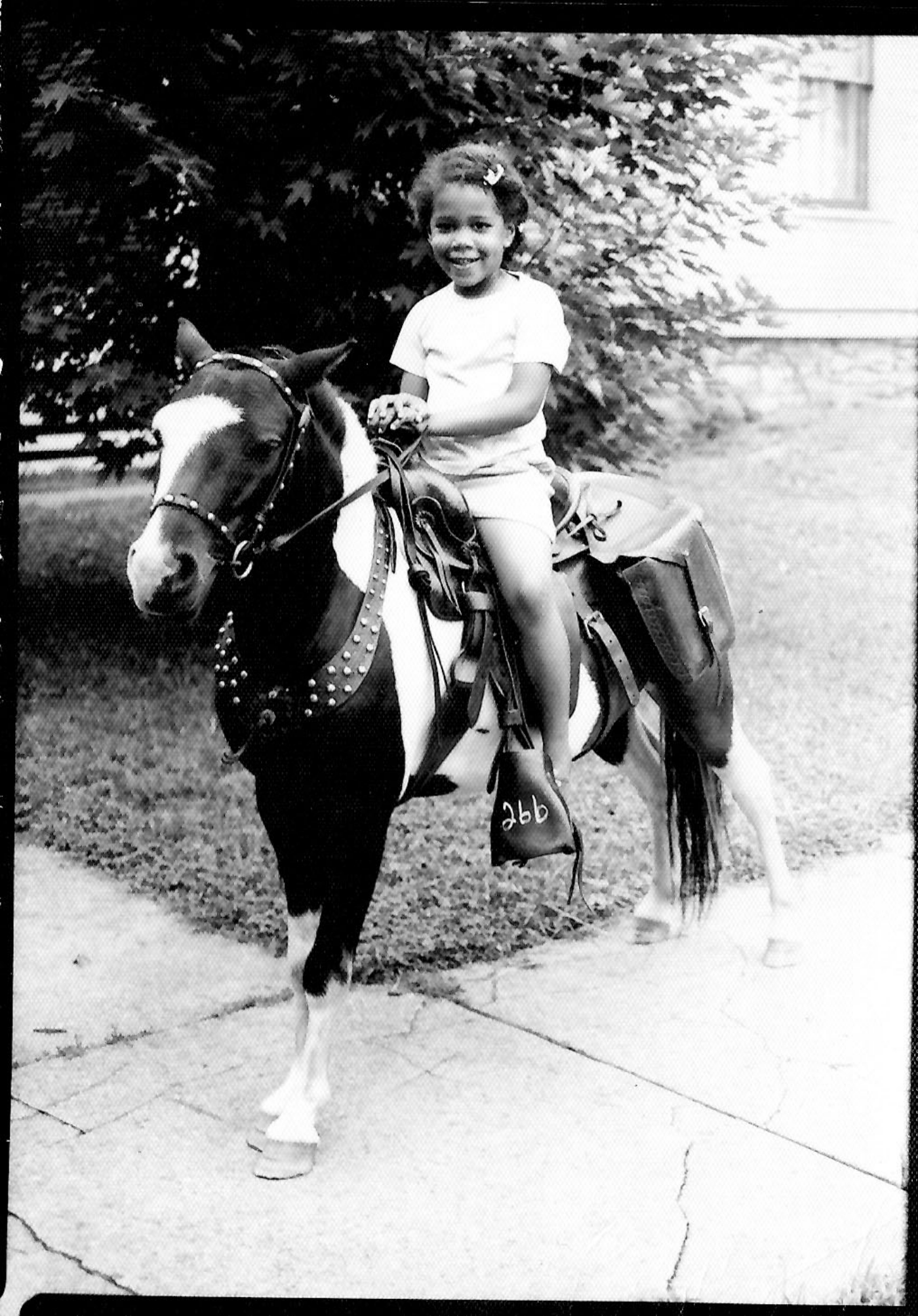 LGB Her family was not into formalized religion. So I certainly was influenced, or I had the opportunity to see that there were many different ways that one could relate to religion, and to see what I identified with, and still do, when I'm being honest. When I was twelve I was able to get out of the Pentecostal Church because I got a job playing the piano for Asbury Methodist Church. I went there and played piano for Sunday school and church.
RH That was your out?
LGB That's how I got out of the Pentecostal Church, yes.
RH You were looking for avenues that would be appropriate.
LGB Yes, yes, yes, and Methodist Church was less restrictive.
RH Comparatively. For some of us, it's all relative.
LGBBut I certainly am very much connected to and feel it's an asset to be a part of the culture of the Pentecostal Church. The culture of the music, of what happens when people get the Holy Ghost and fall out.
RHDid you ever get the Holy Ghost?
LGBNo, I didn't get baptized. I can't imagine.
RH Is it possible, hypothetically, to get the Holy Ghost without being baptized?
LGB You would have to be able to speak in tongues. Maybe some people make it up.
RH It's a one-directional flow situation.
LGB I remember at a very young age sitting in the pew all day Sunday. It was awful. There would be breaks for food, but you would be sitting on these hard pews. I remember thinking, This is where I'm coming from, God: I believe there are spirits; I believe that up there in the world that those spirits can do things; I believe in being honest, I really do; I believe in caring for other people. I think from what I learned in the Bible, I'm going to live my life in a way that really respects your teachings. But I can't do this. I cannot do this. I don't believe everything the pastor says.
RH And you felt that as a child?
LGBTent meetings will do that to you. I thought that there was a lot of dishonesty in the Church. I never quite understood, even as a girl, how all the ministers and all the bishops were men, yet women did all the work. The women raised all the money, the women kept those churches open, you know?
RHThis is in the 1950s and '60s?
LGBYes. I was just like, This doesn't make any sense to me. There was a lot of hanky-panky going on with these very devout Christian people. And I was like, This is crazy. The tent meetings I remember quite well. I always thought, These people are acting. Grandma would always get upset with me and say, "No, they're being healed." She believed that. She needed to believe that, so she believed it. One time, I slipped off saying, "I have to go to the bathroom." I ended up walking by an open trailer. A guy who had been healed thirty minutes before was sitting drinking something that looked like alcohol and laughing it up. He was nowhere near the crutches he had when he was in the tent. It didn't seem to me like he was healed. It seemed like a little scam. When I came back and tried to tell Grandma, she obviously got upset and said that I hadn't seen the person I thought was healed and that it must have been someone else and that no one would be drinking in the trailers. That level of denial was really prevalent in the Church among those who were the most devout, and it helped form me into someone that has got to see what you see. You need to acknowledge what you see and not what you want to believe.
RHWhat about school and the world outside of your family growing up?
LGB Elementary school was just a few blocks away from home, and we were in a neighborhood that was changing from white to black. The school was integrating at the time. The teachers were white. I think there was one black teacher that I remember having, in first grade. The student body might have been 60percent white. The whites that lived there had moved away as blacks started to move into the neighborhood. They moved further east and so the whites that were in the neighborhood by the time I went to elementary school were poor, even though economically blacks were more mixed. You know, it's funny. My elementary school was my first encounter with race. As a kid, I didn't think in terms of black and white. I didn't think there was anything different from me than anybody else. I was outgoing. My mother was somewhat shy and quiet.
RHDid she work?
LGBShe was a working woman, oh, yeah, yeah, yeah. She was the bread winner to be honest because when my grandfather died, my father was left with the business, but he ran it into the ground.
RHThe business that he didn't like?
LGBThe business that he didn't like, he ran into the ground.
RHConveniently, but inconveniently on the economic front.
LGBRight, but my mother had always worked.
RHYeah, because she had grown up taking care of her siblings.
LGBYeah. The munitions company that my mother worked for when she got out of school was Curtis-Wright, which hired blacks. Then she got a job working for the state of Ohio, at The Bureau of Unemployment Compensation, where she worked from the time she was nineteen or twenty until she retired.
RHAlways for that bureau?
LGBAlways there, for the whole time. The state didn't hire blacks typically, and what had happened was her younger brother got a job there. I think he might have come right out of high school and gone to the bureau. She actually moved up professionally and ultimately became a statistician for the bureau. My father, after running the business into the ground, started working for community-based nonprofits; he was always an activist. They were both socialists. I remember as a kid, we were visited every year by the FBI. Little men in little teeny suits and ties. And they would come and interview my parents to make sure that they weren't into communist devilment.
RHBut they were card-carrying socialists?
LGBYeah, card-carrying socialists. So that was another aspect of growing up in that time.
RH No wonder you didn't like the Pentecostal thing.
LGB(laughter) But anyway, in my mind, we lived in a black community. I didn't pay much attention to the whites that were in the community. As blacks, everything that was needed, we created as a community, internally. There wasn't anything that we wanted for, because everything was there, from professional services to restaurants to stores. My Grandmother Goode could sew, and I swear she could sew more precisely by hand better than a sewing machine. I will always regret that I didn't appreciate the clothes that she hand-made for me, and that when I finally did appreciate them she was no longer here. When she was, I wouldn't wear those mammy-made clothes; that's what we kids called handmade clothes. But I'm telling you, every one of her stitches was the same. It was amazing: pleated skirts, blouses, dresses, and I wouldn't wear them because they weren't store bought.
RHDo you have any of those clothes?
LGBNo, I wish I did. I threw them into bags and hid them in the closet. Occasionally, I might put them on if I had go to over to see her and wanted her to know that I wore them. She would take me shopping. She really appreciated that I was a girl. Grandma Goode was one of those Southern ladies that tend to put their money in a cloth handkerchief and pin it on the inside of their bra. She'd go, "Okay, Linda Jacqueline, what do you want?" And going downtown was hard. There was a lot of segregation downtown. You would go into a store and be treated like shit. And so, you know, everyone wanted to protect us kids from that. But you couldn't; we saw it. She would go to pay, and she would turn her back very discreetly so no one could see her go into her bra. But I could see her, and I'd go, "Grandma Goode, can't you just carry a wallet, this is embarrassing!" (laughter) And she said, "Wait till you have your own money." Then she'd do her bra thing. That was really a trip.
The other thing in Columbus, Ohio was the theater. Oh my God, the movie theater. Kids were sent to the movies, and if you were black you had to go upstairs, and the whites sat downstairs. Which, to me, was one of the dumbest things. It was like, You are some dumb motherfuckers. Why in the world would you sit downstairs if for no other reason… We'd pay for our tickets, and if we tried to sit downstairs they'd say, "You can't sit downstairs." And so we would go upstairs and we would pelt them through every movie with popcorn and spitballs; they were utterly defenseless on the ground floor. And it would just be, Okay, if we have to sit up here, we're going to harass you. Whenever my grandmother took me downtown to go shopping it was always excruciating for her. She would try to do it so it wouldn't be at a mealtime.
RHBecause you weren't going to be able to eat out?
LGBWorse. The only place you could really get food was Woolworth's, and Woolworth's required that blacks sit at one end of the counter and whites sit at the other in Columbus in the '50s.
RHWell, as we know from the lunch counter sit-ins at Woolworth's in North Carolina. It was the same.
LGBIt was the same. People tend to think it was just the South. It wasn't. The first time, though, that I experienced something where I was like, Huh? was when I was in elementary school and I was captain of patrol.
RHCaptain of patrol? What does that mean?
LGBThe kids in elementary school patrol had a pole with a flag, and you stood on the corners of the intersection. There were patrolees on either side.
RHYou were like a crossing-guard?
LGBWe were crossing-guards, but we were called the patrol. We were dutifully opening and closing the poles to take the other children across the street. I was a captain of the patrol, which meant that I oversaw all of the patrolees. I was so proud. It was really important to me that I do this job very well because I had this responsibility. So one day, I'm crossing over. The intersections took up about a block, so you've got multiple intersections. So I'm crossing from one side of the school and the patrol on that side to go check on my patrol on the other side. I go through the playground, under the jungle gym, when I look up and I notice that this little girl doesn't have any panties on. She was younger than me, kindergarten or first grade, but that's a no-no, to be on the jungle gym without any panties. (laughter) In my role and responsibility as the captain of patrol, I go to the teachers. All the teachers are white except one, and there were always three white teachers overseeing the playground. So I go over to one of them and say, "Little Sally doesn't have any panties on." And the teacher goes, "Hmm, are you sure about that?" And I said, "I'm pretty sure." So the teacher calls the other teachers over and they decide that I'm so responsible and so good that they want me to take Little Sally home and tell her mother to put panties on her.
RHWhat?
LGBYeah. And Little Sally is a little blonde white girl.
RH And you're like nine years old?
LGBYeah, and as I said, I'm feeling really proud and responsible. So I walk her home and we get to know each other. We're swinging our hands and we get to her front door. She lives in a multi-dwelling house that is definitely run down, and so I realize that she doesn't come from much money. I must have known enough to not be surprised by her mother. I knock on the door with the screen punched out and this woman opens it. I know immediately that she's drunk. She reeks of alcohol, she's slurring, she's a mess. She looks at me, and she sees that we're holding hands. She yells at Little Sally, "You don't hold that nigger's hand. Take your hand out that nigger's hand." I think it was the first time I had ever been called "nigger."
RHWhile you're doing this Good Samaritan, trustworthy, responsible thing that the teacher asked you to do.
LGBRight. I was stunned by her mother's reaction. Little Sally and I are getting along fine; everything is cool, just put some fucking panties on her so we can go back to school. But anyway, in my mind I go, Hmm. And then she starts to curse me. And I'm trying, "Mrs. So-and-so, I'm only here because Little Sally doesn't have any panties on, and the teacher says that she has to have on panties before she comes back to school." And she's just yelling and screaming and cursing, "You nigga this" and "You nigga that." And then she says something that was just inconceivable to me. I think this was the first time my brain said, This is insanity! She says, "You stole my daughter's panties. You give my daughter back her panties."
RHWhat?
LGBI could not believe it. (laughter) I was like, "I did not steal your little girl's panties." And she just yelled that I had stolen her panties and to get off her porch. She pushed me. She snatched Little Sally and then she slammed the door. I was so devastated! I remember standing on the porch, looking at the ripped, mangled screen in the door. I went back to school. I don't remember telling the teachers what happened, and I don't remember that I ever told my parents. I think it's something I always kept to myself. I had suppressed it. If we had done this interview a year ago, it would not have come up. What made it come back was the night of the election.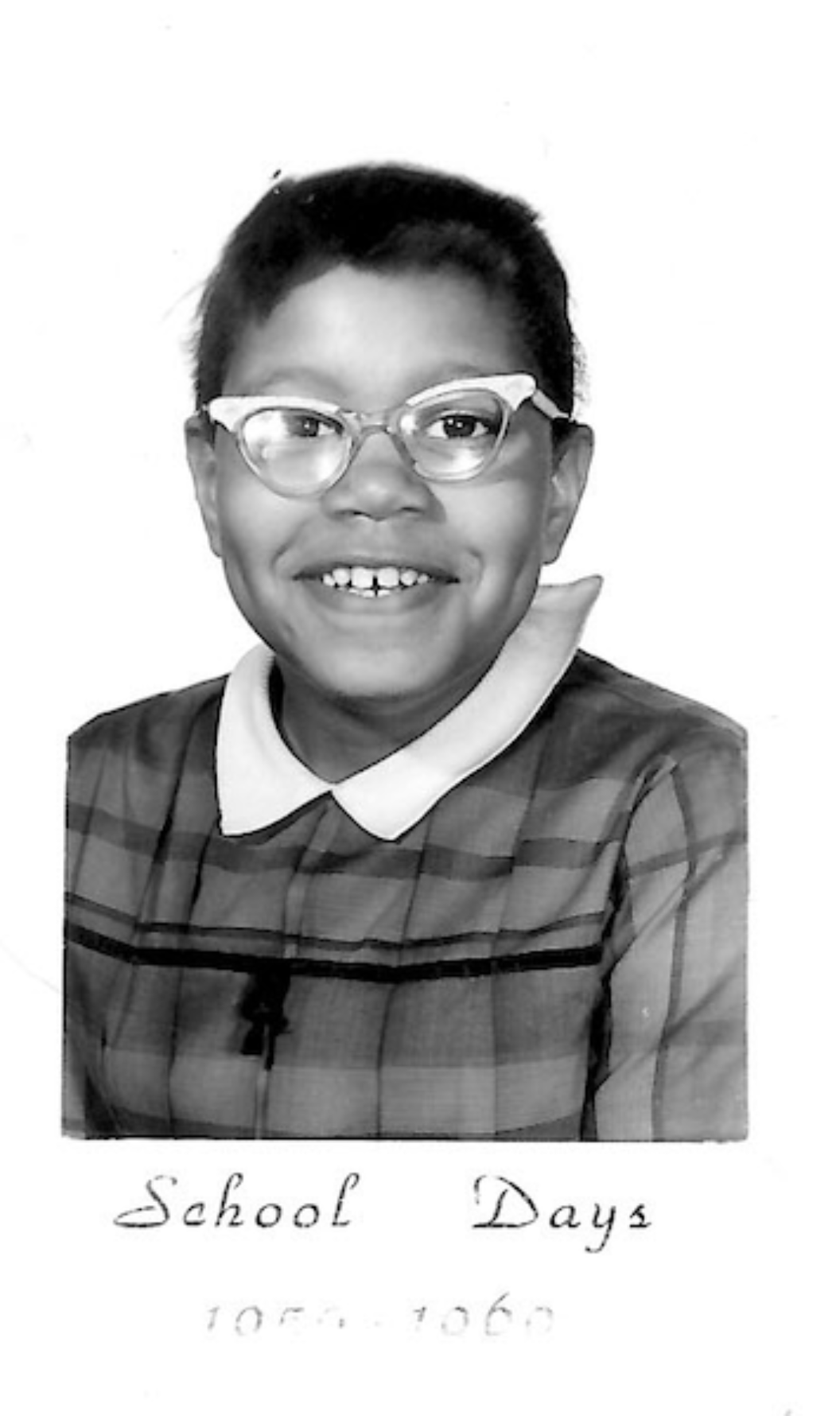 LGB Just this election. I was with a friend who didn't want to watch the returns on TV. She said, "Let's do dinner. I want to eat in Harlem. I don't want to eat in your neighborhood." Unfortunately, every restaurant we walked into had big screens playing the damn election. Everywhere we looked it was the people in the red Trump hats on the TV screens. We're sitting in the restaurant, we're trying not to look at the screens, but then people would gasp, right? And so you'd look at the screens. And then it was just the sea of red hats wherever people had gathered for Trump, and all of a sudden the story I just told you emerged again. It was like, I know you people. I have lived you people. What I understand now, that I didn't understand at age nine, was that your issues are not with me. Your issues are your own shame. Little Sally's mother didn't have the money to buy her panties.
RH She was embarrassed.
LGB She was ashamed, and it didn't matter how old I was. I was black and had caused her shame by pointing it out.
RH That's crazy.
LGB That's Columbus, Ohio. So by the time I get to junior high I'm in a predominantly black school, and the teachers are all white except for a couple. You know, in some schools in New York now it's not that different. You have predominantly black schools and predominantly white teachers and administrators. But it's seventh grade. Seventh grade is hell for all of us. I think it was January when two guys came to the school looking for another guy to beat him up. I'm in math class, and the teacher is Mr. Fograscher. Arthur Fograscher—
RH —Quite a name.
LGB He was a really nice guy. Not all the teachers were, but he was. He hears the commotion, and he goes outside and gets stabbed by one of the two guys who had come in to start something. He survived. It wasn't life threatening. We ran outside, so we saw it. The next day our principal, Mr. Hathaway, greeted us over the loudspeakers by telling us that he and the other teachers worked in a "black boy's jungle," that all of us were on welfare, and that we weren't going to amount to anything. He greeted us this way every morning from then on. Back in those days you could pull that shit off. Now mind you, my parents were very political. They were socialists and activists, so every day I would stand up and say something. I have a Pentecostal Church background, so I can be righteously indignant in ways that people don't even know. (laughter) I had both the politics and the righteous indignation of a strict religious Christian, and I would stand up in the class and yell at the loudspeaker on the wall and look at my classmates and say, "We don't have to stand for this. He can't talk to us like this. We don't have to listen to you! We're not all on welfare." And every day Mr. Paulson, my homeroom teacher, would send me to Mr. Hathaway's office.
RH For this intransigence?
LGB Right, and Mr. Hathaway's secretary would say, "Linda Goode, sit in the chair." I would sit in the chair for half a day and miss half a day of school.
RH Every single day!
LGB Every single day. Because he would greet us that way, from the time Mr. Fograscher got stabbed. My parents were like, "Chill." In those days, you didn't go and protest something like that.
RH But they knew that this was happening?
LGB Yeah, because it came out on your report card that you'd been in detention. Anyway, after Easter break, I'm at lunch carrying my tray, being fly and talking to my buddies and all. While we were talking, someone came behind and pushed me so that my tray went flying. As I turn around, I hear Florence's voice. "You better leave my Arthur alone!" Florence was a girl in the neighborhood, and I'm looking at her. I go, "What are you talking about?" She says, "You're trying to take my boyfriend from me!" And I said, "What?!" Now mind you, he was one fine brother—
RH —You were thinking about it.
LGBHe lived half a block from me and we would hang outside. He would come by my house and there was a tree in my front yard. In the evening, we would hang out. My heart did palpitate. He wanted some sex, but I didn't believe in sex until marriage. I was a Christian. (laughter) Florence wasn't standing for it, so she started beating me up. I'm pushing her off and trying to get away from her, and she's ripping my brand-new Nehru shirt, my blouse, buttons are popping, my pleated skirt, with the little pin. Ripped it. (laughter) I lost everything but my little Capezio shoes. My hair is all over. I had not kissed him. I had not held his hand. I hadn't even smelled his stinky underarm. (laughter) But anyway, the fight is broken up, and we end up in Mr. Hathaway's office.
RH Right back there.
LGB Florence starts crying big ole crocodile tears. You would not believe the performance that girl gave. At one point, Mr. Hathaway looks at me and says, "Cry." I say, "What?" He says, "Cry." And I say, "Oh, no. I don't cry for white folks."
RH You said that?
LGB He had me expelled from the Columbus public school system.
RH Is that even possible? I mean, I guess it was possible.
LGB I was expelled from the Columbus public school system in the seventh grade.
RH Oh my God.
LGB It wasn't immediate because he had to appeal. He had to present his case to the department, or the Board of Education. But he said I was incorrigible, and that I had to be brought to his office every day, that he could no longer work with me, and that he didn't feel that any principal would be able to work with me.
RH Any racist principal who says over the loudspeaker, "It's a black boy jungle."
LGB Right, yeah. I wish I had a copy of the yearbook from Franklin Junior High that year. As I remember it, the caption under my picture was "Most Likely to Be Pregnant and Incarcerated by the Age of…" (laughter)
RH What are you talking about?! That was an option?
LGB (laughter) You know how they have "Most Likely to Go to College," "Most Likely to Succeed." That's how much Franklin Junior High appreciated me. (laughter) "Pregnant and Incarcerated."
RH I'm appalled.
LGB For Christ's sake, I'm not even having sex!
RH In the '60s, now?
LGB Probably '61. I graduated high school in '67.
RH Did your classmates see you as an incorrigible person as well? Or were your stands against the loudspeakers appreciated? Were they like, "Linda's right. This is ridiculous. This man can't talk to us this way"?
LGB I would say most people thought it was funny because the school was divided. There was a mingling of black economic classes in the community. So you had bougie blacks that were at school, and you also had low-income working-class blacks at that school. I identified with the low-income, working-class folks. I never identified with Jack and Jill, none of that stuff. I didn't want to be part of it. Not by income, but certainly because my mother looked the way she did, I could've gone into that. I always resisted. I did not do the cotillion. All those trappings were not interesting to me.
RH Did anybody in your family want you to?
LGB When I was twelve years old, I announced I loved Picasso's work, and my parents said that when I was six I said, "I need to be in art school."
RH When you were six?
LGB They put me in art school when I was six. The Columbus Museum had an art school for kids, so every Saturday I went. So by the time I'm eleven or twelve, I am way into Picasso. I'm like, Oh, God, this is the man. His blue period, his rose period, especially. I wasn't so much into Cubism at that time, but I was reading everything I could possibly read about Picasso. I was also politically active, which was not normal. I got a letter from President Kennedy. I'm sure he didn't sign it, but there is a signature, thanking me because I was the youngest volunteer for his campaign in Ohio.
RH Door to door?
LGB Door to door. I went to the campaign office after school.
RH With your parents or by yourself?
LGB Always by myself. My parents were socialists, but there was a fear. I said, "I'm not afraid and I want to do this." So they didn't keep me from doing it, but they didn't necessarily want me to. I went to the March on Washington without them.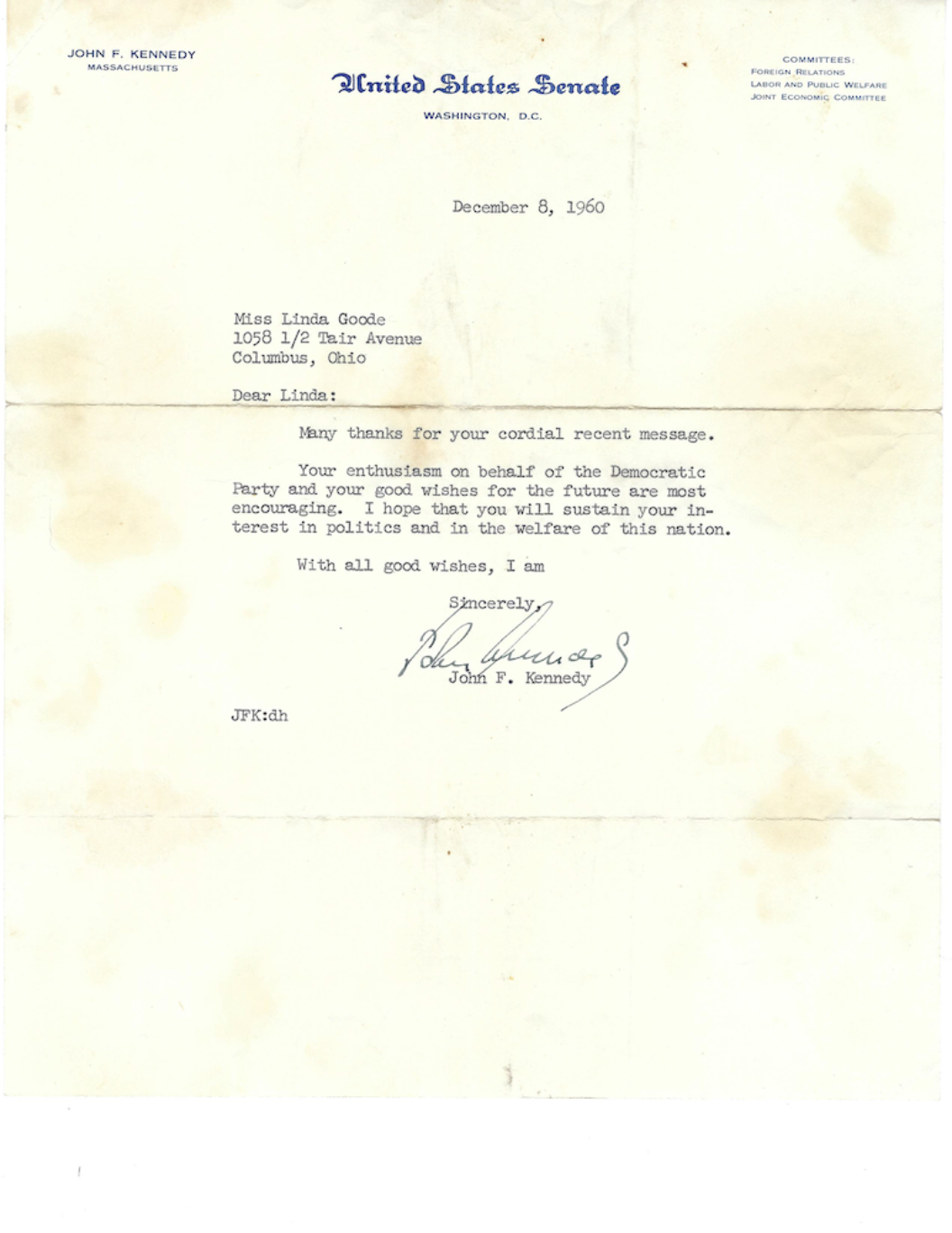 RH How old were you? You went by yourself?
LGB I was thirteen, on a bus of black folks, and there were people that my parents knew, and they said, "Would you watch out for her?" And they said, "Of course." And they put me on the bus. They were like, "Linda, this could be dangerous, things could happen." And I said, "So what? I'm going to the March on Washington."
RH That's incredible. I just feel like so many of these things—you're obviously an exceptional person.
LGB No, I'm not.
RH You are in that from an early age you knew your mind and what you wanted to do and did it. But your parents let you be you. It doesn't sound like they had any other choice to be totally honest. (laughter) But they saw and let it go, which is to their credit, I would say.
How was the [1963] March on Washington?
LGB It was amazing in terms of the number of people. God, where did all these people come from?
RH All over the country.
LGBI've done many marches, but I've not experienced a march with that level of communion. Like there was a shared belief, a shared vision, a shared pride—you could touch it. So, anyway, back to this, Hathaway sent me home. And I think it probably took Mr. Hathaway less than two weeks before he notified my parents that I'd been expelled from the entire system.
RH That's how quickly?
LGB My father went down and made a case. I'm not sure of the details, but I remember he came home and said to my mother, "Josephine, she's out of public school." They looked at each other and then looked at me. I said, "Forget about it, I'm not going to Catholic school." Because they had sent me to a white Catholic camp for my twelfth birthday.
RH Oh, happy birthday.
LGB You know what happened when I jumped in the pool, right? I'm in this all white camp. I'm the only black thing there, and I took my little pressed hair and jumped in that pool and it went, pwoof! And it was like, "Oh, what happened to her hair?" And it was a week before my parents picked me up. I was like, Never, never again. (laughter) It was a nightmare, the worst.
RH That was pre-afro days.
LGB This was pre-afro days, having to deal with these girls. There were three private schools in Columbus: the Columbus School for Girls, all white; St. Charles which was for boys and all white except for one black student I knew about whose dad was a doctor; and University School. Ohio State University had a laboratory school, K-12, which was where I ended up going. I thought I got into the University School on a scholarship, but I found out when I brought my mother to live with me in New York that my parents actually had put the house up. We were a working-class family, but they got a mortgage on the house to send me to school. They were amazing to me. So here I go from an all-black school to an essentially all-white private school. Talk about a nightmare. Everybody in the neighborhood was upset that I was going to go up to University High. Their whole thing was about all the things that white people do.
RH Like you were going to start doing those things?
LGB "White girls don't wash their hands after they use the bathroom. You're going to stop washing your hands."
RH Very specific.
LGB "Just be ready because when their hair gets wet they smell like dogs." On and on, and it was really fascinating because obviously white people believe similar things about blacks.
RH It goes both ways.
LGB And so I am once again living between two worlds. During the day, I was in this essentially all-white environment, and it was small. The University School had small classes. My graduating class was eighteen.
RH You were there for all of high school?
LGB Eighth through twelfth grades. And then I'd come home to my neighborhood. The first year was really, really hard. (sigh) Until I went to University School, white people were white people, but the minute I stepped into University High School, white people were WASPs and Jews.
RH You learned that distinction.
LGB There was a distinction, and it was really interesting because white Jewish girls straightened their hair.
RH Because their hair was curly, too.
LGB It was. So, hot combs were not unfamiliar to them. And just discovering that dynamic at the same time as WASPs were moving to the suburbs and away from Jewish folks was wild. The Near East Side where black folks lived was there. There was a park on the edge of that called Franklin Park, and there was a railroad track. On the other side of the railroad track was Bexley, an upper-class white community that progressively became Jewish. So WASPs were pushed out into the suburbs in what became Upper Arlington. They were moving out of the city.
RH They pushed themselves.
LGB Sorry, you're absolutely right. They wanted to get away from Jews. There were several other black communities in Columbus. One was called the Hilltop. Ming Smith, the photographer, and her family lived there. Our families knew each other. They were on the West Side of downtown, and we were on the East Side of downtown. Nelson Road separated the Near East Side where we lived and Bexley, which was incorporated as a city though it was the size of a neighborhood and located inside the city of Columbus and was increasingly becoming a Jewish community. The dynamics of whiteness on the white side were very evident to me at University School. And it was there that I also learned about and met guys who were members of black fraternities, because I went to school on Ohio State's campus.
RH This is Ohio State?
LGB Yeah. It's one of the Big Ten schools in sports: big football, basketball school. Which is why there were blacks at University High, at the lab school.
RH Oh, at the lab school, which fed into the University.
LGB Despite all of their racism, they realized that they could benefit from having some blacks on the basketball team. One of them was Mel Nowell who played on the Ohio State team with Jerry Lucas and John Havlicek that won the NCAA tournament in 1960. He dated my babysitter, Marty, whose family lived down the street from my family. By the time I attended University School they were plucking black basketball players from the public high schools. Back then, I thought that was another reason I got into University School. They didn't want those guys dating white girls. They were bringing in black girls to date the black guys, so the black guys wouldn't go after the white girls. Of course, none of that worked. They all screwed the white girls.
But anyway, I was able to hook up with the Kappa Alpha Psi fraternity. I had a friend at University School. She was also African American, Asenath Johnson. She was older than me and that allowed me to meet the Kappa guys. In my junior year, we had a scam with the Kappas, which I enjoyed. They taught me how to hit enough pool balls at the Student Union until I was good enough. I would act like I couldn't hit a ball. They'd say, "Hey, man! You think you could beat this girl?" And of course it was like, "I can beat that girl." I'd always run the table, and for a short time they won what I thought was a lot of money off of me. So then I was able to say to the guys, "Hey, this is what I want you to do. I know you're not political and you could care less. I think that's a shame, but as a frat you have the ability to invite Stokely Carmichael here." I had a huge crush on Stokely Carmichael.
RH Why? Just because it's a black frat and he might come?
LGB No, because they had student money from Ohio State for their frat. They could use whatever money they had to bring Stokely there. They finally said, "Okay, Okay, Linda. Whatever. But you have to hook it up, and you have to do the paperwork." So I did, and Stokely accepts and he comes to Ohio State. I go to the Student Union the night he's going to be up at Ohio State. I go with the guy I'm dating at that time, George Boston.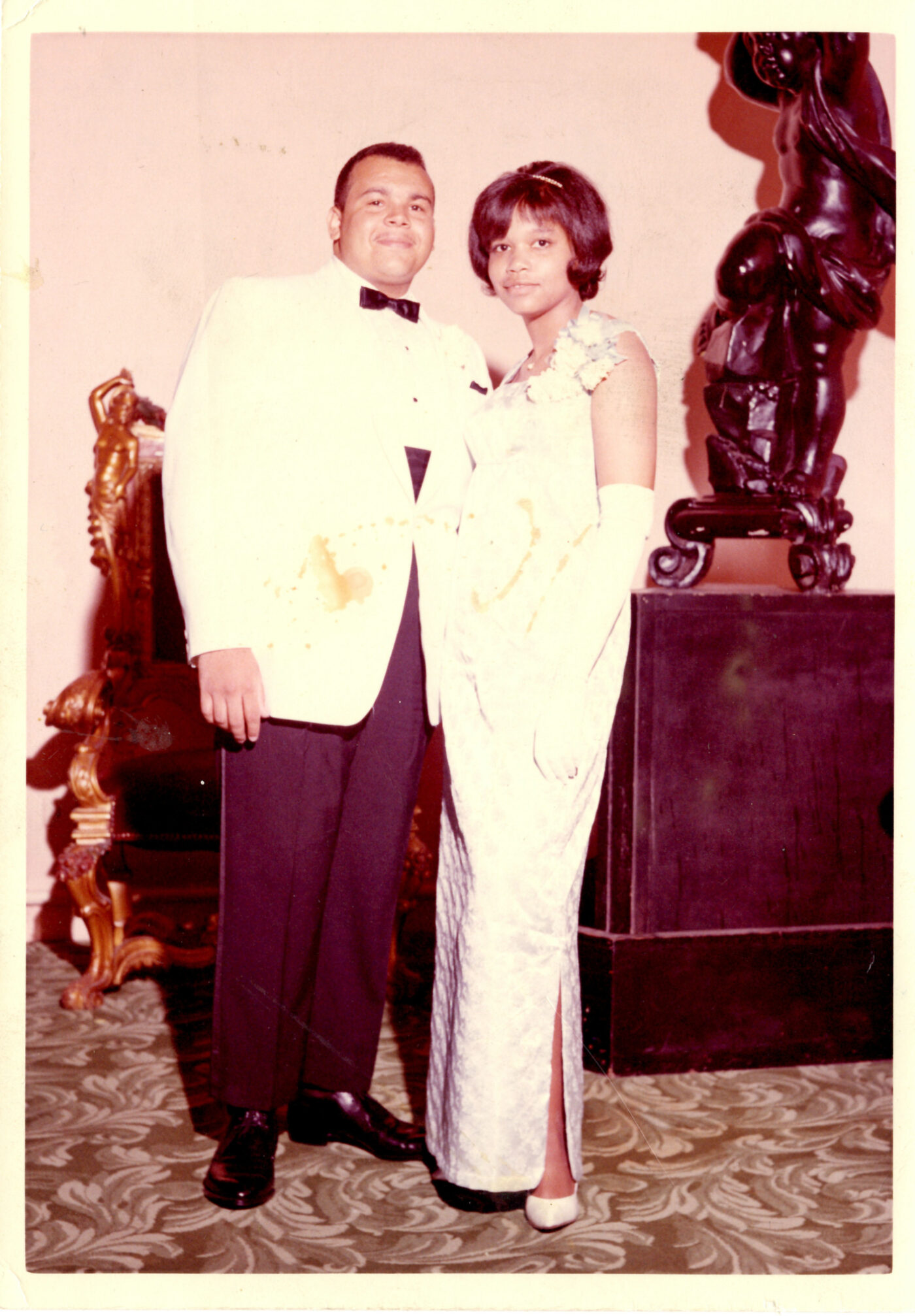 RH Oh God, poor George. This was already a bad call; he should have let you go alone, dropped you off.
LGB This Kappa brother introduces me to Stokely saying, "This is Linda, she's the one who got us to bring you here." Stokely says, "Nice to meet you. Thanks. Look, the Kappas are going to throw a party after this thing. Why don't you come? You can be my date." He was being nice and I was in seventh heaven. But, I had been raised a certain way, so my response to him was, "Mr. Carmichael, my parents have always told me that I have to come home with the guy I leave home with, so I have to go home first." He kinda laughs and says to the Kappas, "Can we follow her home, so she can come with us to the party?" So, they follow George's car home. I'm in George's car.
RH Did he know about Stokely?
LGB Oh, he's furious. I tell George, "Look, I'm not into this guy. He's older than me; he doesn't care about me. I want to talk to him. He's political and I believe in what he says."
RH Did Stokely also give a lecture?
LGB Yeah, he spoke on campus. It was controversial, as always with Stokely. And so then, we park in front of my house. I don't even think George took the keys out of the car. He runs into the house yelling, "Mr. Goode, Linda is planning to go out with Stokely Carmichael." My father comes out of the kitchen into the hall and goes, "What?!" And I said, "I'm going out with Stokely Carmichael." My father was notorious for embarrassing the hell outta me. He went out on the porch and yelled, "Is Stokely Carmichael in that car? I'm gonna tell you right now, you too old to be going out with my daughter. Plus, you're just a rabblerouser and no good. You can't go out with her!" And I just died. I sank down to the floor and cried and said to myself, Okay. The day after high school graduation, I'm going to Atlanta to be with Stokely Carmichael and work with SNCC (Student Non-Violent Coordinating Committee).
RH Did not go the party?
LGB I did not go to the party.
RH Did George forgive you?
LGB Yeah, but we broke up a year later.
RH Before we get into JAM (Just Above Midtown), can you just tell us a little about Atlanta and what propelled you to New York and how got you here?
LGB Well, I always wanted to be in New York, as I said earlier. After watching Shirley Temple movies when I was five or six, I turned to my parents and said, "When I grow up, I'm going to have eight rooms and a river view." So I was just waiting to get out of high school and come to New York, but then when I met Stokley, I took a detour. (laughter) I went to Atlanta, to Spelman College, as my father encouraged me to do, and I had an opportunity to work with SNCC (Student Non-Violent Coordinating Committee). I won't go into all the details, but let me just say that male chauvinism was really alive and thriving.
RH You can't just say something like that and say we're not gonna go into it! We hear that a lot and you think that we know but…
LGB I didn't know what I was doing other than wanting to do good, and when I say "do good," I mean create change. All of us were there to do that. There were a lot of prominent civil rights leaders and revolutionaries in Atlanta. SCLC (Southern Christian Leadership Conference) and SNCC had headquarters in Atlanta. Maynard Jackson, Julian Bond, and Andy Young were prominent politicians. Paschal's [Motor] Hotel and Restaurant on Hunter Street was just a few blocks away from five HBCUs (Historic Black Colleges and Universities): Spelman, Morehouse, Morris Brown, and Clark College, and Atlanta University whose campuses were clustered in the same area. At that time, the area was a hotbed of civil rights and political activity. On any morning, civil rights leaders, activists, and politicians were meeting and eating breakfast in Paschal's restaurant. Interestingly enough and immediately apparent to me when I got to Atlanta was that women did the work. Men did the grandstanding.
RH Were out front?
LGB (laughter) Yeah. I realized that the first moment I walked into the SNCC office. They were gonna put me to work typing or cooking. I remember Stokely asking me, "Can you make us some breakfast?" And I was like, "I don't cook. I actually don't. If you want a boiled egg, I can make a boiled egg." Also, I was younger [than the rest of the people there].
RH How old were you?
LGB Well, I got there when I was eighteen and they were in their twenties.
RH Everybody was young, but you were the youngest.
LGB Yeah. I was like a little sister. It was like, "Little sister, go do this, go do that." The women in the movement had an enormous responsibility—the follow through after a speech that galvanizes people to want to do something. Women were responsible for organizing on the ground: getting people to a speech, getting people to a protest, creating the flyers that got handed out to announce things. Helping to write the speeches. We did a lot of the hard work and we also cooked, so that was increasingly disheartening to me because our ideas, at least at that time, were not acknowledged. They might have been appropriated, but they were not acknowledged prior to appropriation. I got fed up and disheartened. At the same time, I was at Spelman and Morehouse before those two campuses became interested in politics on a large scale. There might have been one student here or there that was interested in the movement, but for the most part it was party, party, party. I felt somewhat out of place.
I do want to say (and I'm sure there'll be lots of folks who will be on one side of this or the other), that the one guy of all of them that had a care for humanity and not his own ego—strangely perhaps given how events have unfolded in his life—was H. Rap Brown. Out of all of those clowns, the one that I most enjoyed having conversations with and working with was H. Rap. There was a depth of commitment and seriousness about him. If there was ego, it wasn't like that strutting type ego. You know, "I'm the man. I'm badass. I'm gonna screw as many girls as I can today." That wasn't going on with H. Rap. His life has unfolded in many different twists and turns that have kept him in the criminal justice system, but I will say that as an eighteen and nineteen year-old, he was genuine. There were other people that were down there, too. Everybody from A.B. Spellman, who was a scholar in music, to Julius Lester, writer and activist.
RH There you go.
LGB Baraka would come down, so it was active in that way. We had black artists and scholars who were also active in the community. Bernice Reagon—back then they were called The Harambe Singers, not Sweet Honey in the Rock. Atlanta, at that time was really, really active, politically fertile, artistically, and culturally alive.
RH This might be my own lack of knowledge, but I don't think people fully recognize that this moment happened in Atlanta, but it makes perfect sense because of all those HBCUs, whether they were—to use the terminology of today— 'woke' or not. The student bodies, that culture, and that critical mass in that time with SNCC makes sense.
LGB SNCC and SCLC both at that time. The Panthers were not down in Atlanta. They were in Northern California, so my association with the Panthers really came when I went back to Ohio. They had sent two or three brothers down from New York to do some organizing in Columbus and they were told to see me. I was running a community center.
RH They were told to find Linda. (laughter)
LGB "Find Linda Goode. She's running a couple of community centers on Oak Street in Columbus." Then I actually came up to New York for a weekend. That was so funny. I just called my parents and said, "I'm in a car on my way to New York." It was a Friday. I stayed in a Panther apartment, 444 Central Park West. I'll never forget.
RH We should make a Linda Goode Bryant walking tour of New York.
LGB (laughter) I got to see what the Panthers were doing first-hand after having a long-distance relationship with them for a while. But everything I was doing politically was in Atlanta after I left Columbus. My sophomore year I became pregnant, which at the time was counter to Spelman's image and values. The administration was not pleased when they found out.
RH Because you were the first person for that to ever happen to at Spelman, right?
LGB (laughter) Ain't it nothin'? I was living on campus, and President Manley was not happy. This was in the winter of '69. From what I knew, abortion was illegal in the United States except in New York, and no, it wasn't the first time that girls got pregnant at Spelman, but their method of aborting was just terrible. I know of one girl in my dorm who tried to use a hanger, and she had to be rushed to the emergency room. She survived it, but the pain and agony of her screaming, I'll always remember.
RH That's not the solution. I don't mean to trivialize, but it's that mentality of propriety and respectability.
LGB Manley and I didn't have the best relationship because of my political activity, so he was like "God, how do we get her out of here?" Eventually, I had the baby, got married, and moved off campus, and they were fine with the fact that I wasn't on campus anymore. I think Spelman had actually written me off as a student and graduate. But there were professors that were wonderful to me. So junior year, I have a child that I have to bring to class, which the administration is also not so happy about. They were like, "You have to find some way to take care of the kid." But the art teachers were fine, and my ex-husband would keep the kid while he played bid whist. Didn't get to class much, but he was an amazing bid whist player.
RH (laughter) I don't even know what bid whist is. I mean, I know it's a card game, but that's it.
LGB Oh, Ru! You don't play bid whist? Now is this generational?
RH I don't know. It could be all sorts of things, but generational is possible, as is me not being African American (technically speaking). It's in my mind, but it's not something I've ever played.
LGB That was criteria for being black—to play bid whist. (laughter) Moving forward to senior year, Floyd Coleman's my professor and he's very supportive of me. He's going through my portfolio as an art major and he was like, "Ok, you're gonna be here a little longer and then you're going to end up in New York. I really want you to think about being an art historian or a critic." And I go, "Thanks a lot!" (laughter) And he goes, "Don't take this the wrong way. It's not because of the work you're making. It's because you're a good communicator and you've got a good eye, and we need art historians and critics. We got a lot of artists, but we don't have a lot of those." He said, "I'd really like you to think about getting a graduate degree in art history." And so we talked for a long time, and I mulled it around. I have to say the work I was producing didn't excite me like the body prints of David Hammons did, which I saw for the first time in a class at Spelman that Barry Gaither was teaching.
RH What type of work were you making?
LGB I was doing abstract kind of figurative paintings. I was painting on burlap instead of canvas. I didn't want to paint on canvas. I drew. I wasn't very good at using the figure, even abstracting the figure—there were certain technical things I wasn't good at. Feet and hands kick everybody I guess, but I was like, "Damn, am I ever going to be able to figure out how to capture a foot or a hand?" His whole point was, "You can continue to paint, but I really just want to encourage you to get your master's degree in art history." When I thought about it I said to myself, I'm not that interested in being an historian, but I wouldn't mind being a critic, so I applied to City College for a degree because I wanted to go to New York. I was pregnant again, so he was also saying, "You got these two babies. You're going to need to feed them when you get to New York." He encouraged me, "Why don't you get a graduate degree? Get it in art history."
RH Because art history is filled with great earning potential.
LGB I think he was thinking, "You'll get some loans to feed these babies. Linda you're pregnant again so you can't paint." I was like, "Yeah, I can. I can have babies. I can paint. I can get my art degree in art history." So that's what I did. I got into City College and that brought me to New York, and City College was undone because I showed up to register with two babies. My daughter was three and-a-half weeks when I came to New York, and I didn't know anybody in the city. It was insane.
RH Where did you sleep? Where did you bring them? Three and-a-half weeks?
LGB (laughter) I remember getting off the plane at JFK and immediately looking at the New York Times apartment ads for furnished apartments because I didn't have any furniture. I noticed one was on West Eightieth Street. I didn't know anything about New York. I called the guy up from the airport and said, "I want to see this apartment." I had literally $500 in my pocket, and I couldn't believe what I was looking at. In Atlanta, I was living in this new luxury apartment complex. I was the first to live in that apartment: dishwasher, wall-to-wall carpeting, tennis courts, and horse riding. It was just outside the city in a little suburb called Greenbriar Village. I'm sure it's a dive now, but Greenbriar Village was amazing. I paid $165 a month: two bedrooms, dining room, kitchen, right? I show up in New York, and this crazy man who owned the building opens the door to the apartment—149 West Eightieth Street, Apt. 3B. I went in and said, "You want $275 a month for this? Are you kidding me?" It was a living room and a bedroom that was the size of a closet, and a kitchen that was slightly larger than the bedroom and a bathroom. I said, "Well, I got $500," and he took it. I go, "Boom." So that's where we lived, and within months of being there I had to take my kids to class because finding daycare was a challenge. In Atlanta, you could just walk into a daycare facility, but everywhere I went in New York they said it would be a six to nine month wait. When I went to register for class the art faculty says, "Hmm, you don't have child care? What do you plan to do with your children when you come to class?" I said, "I'ma bring them with me." The short of the story is I think they realized that they couldn't say no because that wouldn't play well in the press after I said, "Should I not get my graduate degree because I'm a single mom? Is that what we're doing here?" It's a progressive place, and it was art. After the first few months, I learned about a graduate internship at the Metropolitan Museum. I went and applied for that and got it.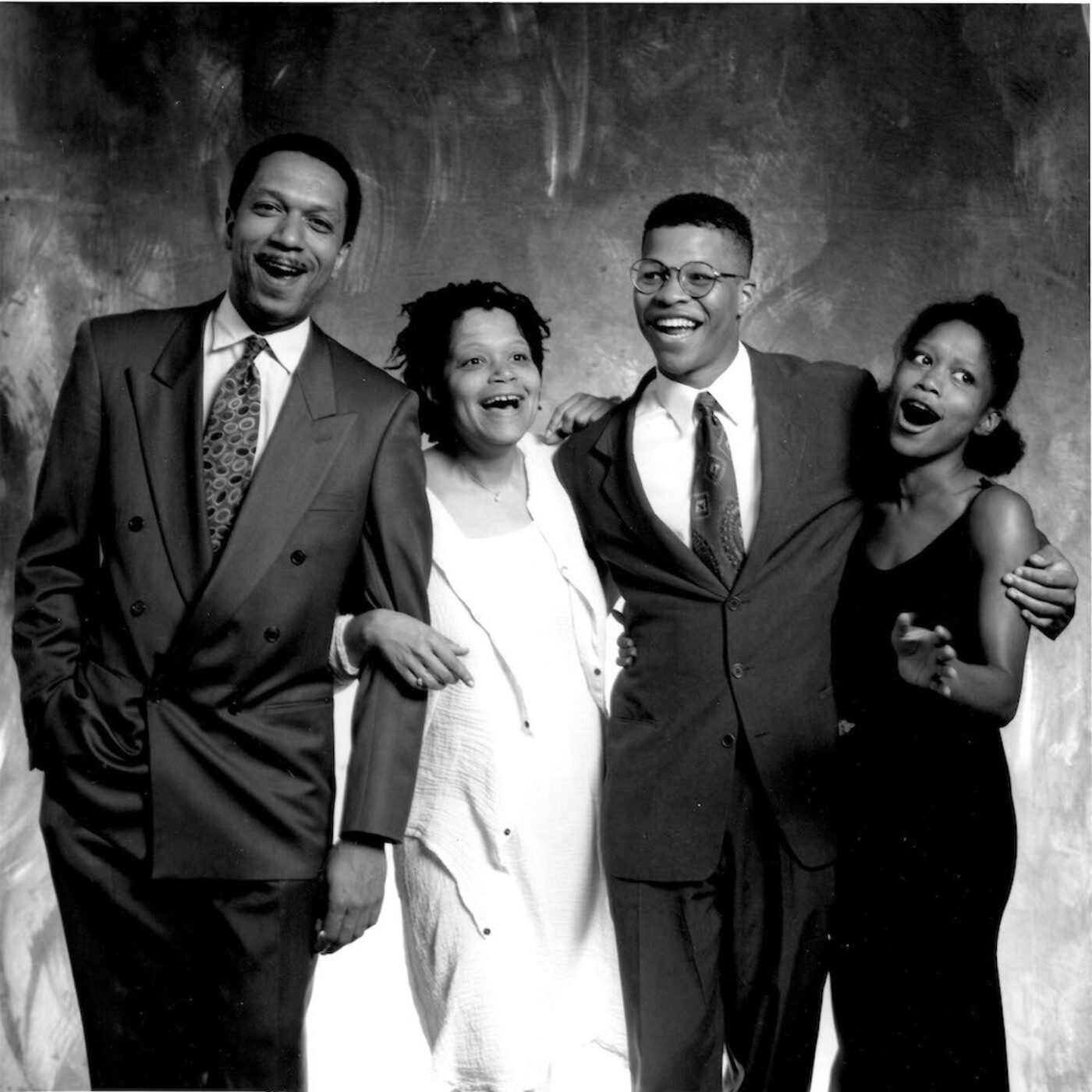 RH And this is the Rockefeller?
LGB No, that's the fellowship. First, I became a graduate intern in the Education and Community Programs Department, which is where I met Lowery Stokes Sims.
RH Lowery was there then?
LGB Yes, she was in community programs, and Randy Williams was in education. The director of education was Phil Yenawine who created this unique approach to education in museums.
RH What was that technique?
LGB Around '72 and '73, there was a growing need in publicly funded museums for educational programs. There started to be growing pressure— you know, politics as it is—on the museum to appeal to more people than just those who had a vested interest in art. It had to be broader. You had the Harlem on My Mind fiasco, which also raised the issue of how black and brown people were not being shown, or addressed, or encouraged to come to museums, so education departments were starting to grow. Phil's approach engaged people who didn't frequent museums or weren't looking for a particular piece or type of art, or even those that did go to museums. He had people come into the gallery—the curators hated it—and say, "Choose any piece on the wall or on a pedestal and create a sound to it."
RH A sound?
LGB A sound. "What kind of sound does it inspire in you? Or what kind of movement?" It immediately engaged you with a piece because you needed to interact with it to do this thing you'd been tasked to do. After five minutes or so he would say, "Okay, share your sound." And so we'd have large groups of kids or adults making sounds inspired by what they saw in a work of art. Then they were asked what in the art inspired that sound and why. A lot of people still today say, "Don't show me anything that isn't literal or figurative in its interpretation or presentation." But with this, you'd have folks standing in front of a Pollock saying, "It's that red hitting that blue that caused that sound in me or causes this movement." It was really exciting to facilitate as an intern. It became a popular thing. Phil's since expanded it, and he's worked in a number of museums including MoMA.
I got a Rockefeller Fellowship while I was at the Met. I won't take you through the details of that, but after about six months of doing the Rockefeller Fellowship, I was like, This is not what I want to be doing with my life.
RH You were in a particular department as a Rockefeller Fellow?
LGB As a Rockefeller Fellow, you weren't in a particular department. The whole focus was to provide us with a grounded, basic, overall knowledge of what it takes to run a museum. So we learned all the aspects from curatorial to educational to libraries. We met dealers. We got a real immersion into many components of the art world. We didn't deal with historians so much or critics, but nonetheless it was really informative. I gained a lot from it, but I wasn't there six months. Somebody told me about a position in education at the Studio Museum, so I was like, I don't necessarily think I need to do the rest of this. I got this. (laughter) But I made some really good strong relationships there. Our senior fellow was Romy—Romare Bearden—and he and I were pretty tight. That was wonderful.
RH Was it a fellowship for artists?
LGB No, it wasn't for artists. It was for folks who planned to go into curatorial or education positions in museums. Marta Vega, who founded the Caribbean Cultural Center, was a fellow when I was a fellow. Andy Owens, who was the brother who lent me $1,000 for the first month's rent at JAM, had a space and gallery in his apartment called Genesis II Gallery. The three of us were the "of color" fellows. We met a lot of dealers, and we would go to their galleries to learn how they operated. We learned basic stuff like, "It's the art in the back room that pays the gallery's operating expenses; the stuff on the walls isn't what's doing that. We put work on the walls because you gotta have work."
RH To show?
LGB Yes, to show people that are really coming to buy back-office sales. All of the things we learned about how to run a gallery we learned from two- or three-hour sessions with these folks. We met with other curators and museums around the city. Then I got this job as director of education at the Studio Museum with the charge of essentially reestablishing an Education Department that I don't believe had existed since Bill Burgess left. I think he was the first director of education when the museum opened.
RH Only four years before. It's not like it had been a long time ago.
LGB It hadn't been a long time, and I don't think he was there that long because the community railed against the abstract work that was shown in the first exhibit and protested the Museum. So, there was a whole shift of personnel at the Studio Museum. The next director was Ed Spriggs who was a black nationalist. He showed figurative red, black, and green type artwork, which wasn't my taste, but I was like I wanna be with my people. Ed and I were oil and water. We didn't go together well. He was a bit of a chauvinist himself, and so we only worked together for a little while.
I believe it was the year that I had gone to DC to the National Conference of Artists (NCA). I attended once before when I gave a speech at the Conference at Atlanta University during my senior year. The NCA is an organization of black artists that's been around forever and met every year at HBCUs during spring break. Many of these artists were professors at HBCUs. That's how they fed their families, bought their homes. That year, the NCA was at Howard University. Everybody in New York knew I had this thing about David Hammons's body prints from the first time I saw them in an African American Art History class with Barry Gaither. I was like, "I want to know how he does that"—because he wasn't telling anybody how he did it. Connie Harold, an artist from Chicago who was living in New York, came running into this interview I was conducting with the artist Elizabeth Catlett for Encore Magazine and said "Linda! David Hammons is here. You gotta come." She grabs me. I was like, "I'm not ready to meet David Hammons." And Elizabeth Catlett goes, "If you wanna leave, we can reconnect." I said, "No, no. I'm not ready to meet David Hammons."
RH So ultimately you didn't meet him that year?
LGB I didn't go, no.
RH You made the right decision.
LGB But then I had a second opportunity. The next year, I'm working at the Studio Museum. The NCA conference that year is gonna be in Chicago, and a lot of the activities are happening in this hotel. I tell Ed that the Studio Museum should be represented at the conference, and so I go to the conference. I'm standing in the lobby of the hotel talking to somebody when Helen Ramsaran, an African American artist, comes running up saying, "Linda! Guess who's here? David Hammons is here." I go up to him, "Uh, Mr. Hammons, I studied your work when I was at Spelman College and back then you wouldn't tell people how you made your body prints, and I'm wondering do you tell people how you make them now?" And he didn't look up; he just said, "Yeah. You do this. You do this. You do that. And you do this." I just said, "Oh thank you," and was about to walk away when he looked up and said, "Got any other questions?" He and I talked all through the night. It was really amazing. At some point in our conversation, I asked, "When will we be able to see your work in New York City?" And he goes, "I don't show in white galleries."
RH Where was he living at that time?
LGB LA. And so I said, "Oh, I guess that means I have to start a gallery."
RH The only obvious response.
LGB He goes, "Yeah, you go do that." I had already started [to work towards a gallery of my own] due to my time at the Studio Museum and its Artist-in-Residence program. As director of education, I was responsible for that program. I was seeing and talking with artists all the time. So many of the conversations I had with artists were about how "They won't let us" show in this gallery or this museum, and how "We can't get our work out there for people to see." So I had already reached the point of saying, "Fuck them. Let's just start a gallery ourselves." I was younger, so I was kind of naïve.
RH They didn't take you seriously?
LGB Yeah. It really was in that moment with David saying, "I don't show in white galleries" that made me say, "Maybe I'll start a gallery." It was the combination of those two things. Being concerned about what someone else won't let you do? Let's just do it ourselves, and me wanting to see David's work. That was in the spring of 1973, and I went about the process of doing that with zero money. I was still in graduate school, I was working full time at the Studio Museum, I was a single mom who had these two kids, and I said I was gonna start this gallery. I had a lot of connections with artists, and so I started to reach out to those artists whose work I liked. There was only one that was really hard to talk to and that was Archibald Motley, who was just not having me. It didn't matter how charming I was on the phone. (laughter) I said "Mr. Motley, what can I do?" He said, "I'm not gonna show with you."
RH Why do you think that was?
LGB Certainly, I think it was my age. He could tell I was really young and naïve, and he didn't feel that the Studio Museum and my creds at the time warranted his attention. But he did talk to me. I think he and I had at least three conversations, because I was persistent. Anyway, I decided almost instantly that I wanted to show the work of artists from New York and California, and that caused a huge brouhaha with artists here in New York.
RH The fact that you were also going to include artists from California?
LGB Yeah.
RH God forbid! What was your motivation to include both New York and California?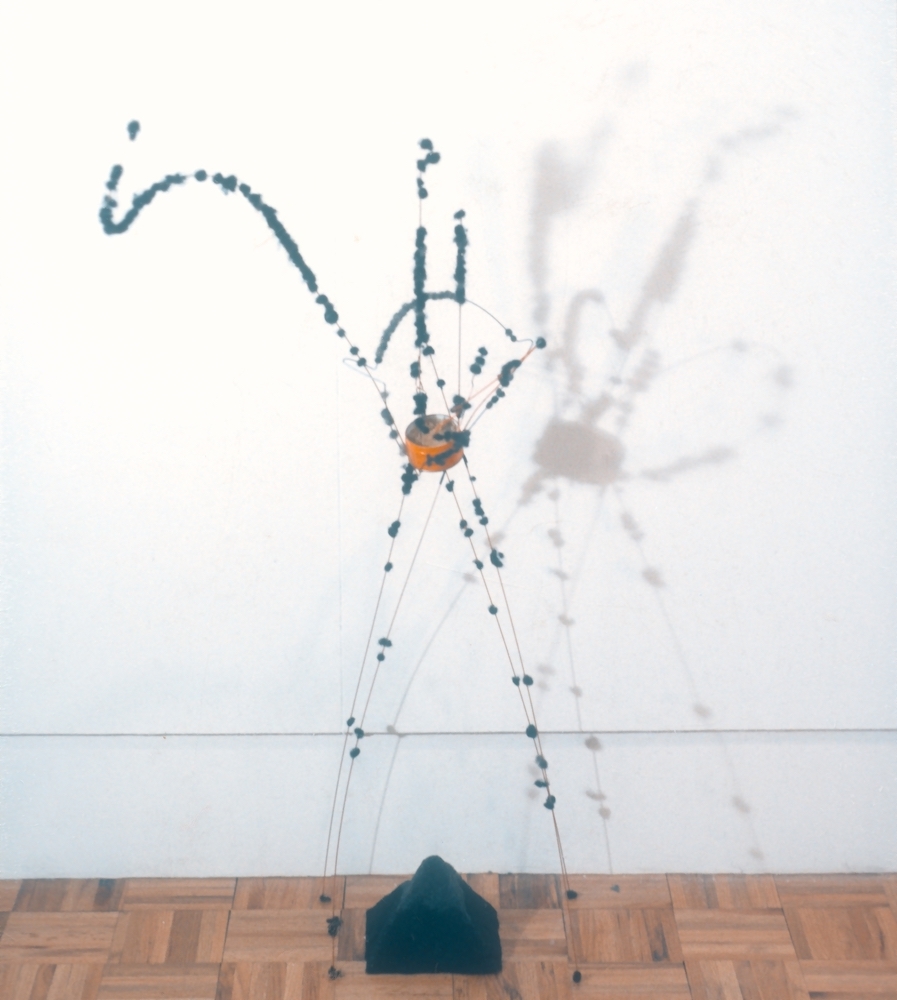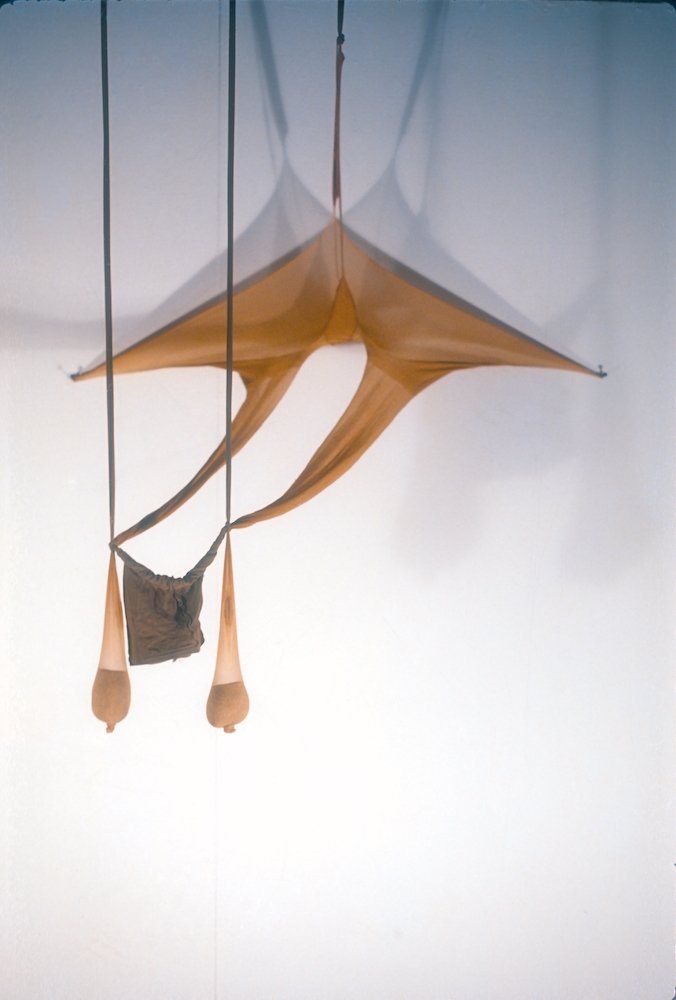 LGB I thought that the work that David and Senga [Nengudi] and some others were doing out in California at that time was more experimental and risky. At the same time, I wanted to start a gallery that supported the range of artistic expression in New York. You had artists that were doing figurative work— not necessarily in the red, green, and black flag colors of a mother nursing her baby tradition that Ed [Spriggs] would show—but still figurative. You also had the artists here that were making work in the style of European and American abstraction of the time. I felt newer, more experimental work was coming out of black artists working in Los Angeles more than in New York. There was solid strong work in New York, too. I thought I'd blend the two and show that range in the gallery. Personally, I was really drawn to artists who were pushing boundaries in visual and performance art. While Senga, David and other visual artists were doing performance work in Los Angeles, that was not something black visual artists were actively exploring and presenting in New York, except for the work Howardena Pindell was doing. In New York, African American artists who were making non-figurative, abstract work influenced by or developed out of styles in American and European art—abstract expressionism, minimalism, pop, conceptual—had a hard row to hoe. At that time, there was a need and effort to define black art in terms of visual style or aesthetic: Are you a black artist or are you not a black artist? What is black art? What makes you a black artist, and what about the Western context of abstraction? Artists working in the Western styles of abstraction were not highly regarded or respected by black audiences at that time.
RH That's so interesting because I've been talking about this abstraction or representation question to so many people lately. Speaking as a younger art historian—at what point did the Cubism and African art connection get made in an overt public way? A strong argument can be made for abstraction being an invention of non-Western people. I mean, it is.
LGB Yeah.
RH Not just in Africa, but in Asia and most of the non-Western world. It's curious that that would still be such a lightning rod, even though people are much more aware that there would be no Picasso, no Cubism, no abstraction, without African art. There is no "inspiration" without Africa. But yeah, it's interesting to put your whole being into policing the line around that, that the thing that calls your affiliation as a black artist into question is abstraction.
LGB This is what happens in the process of appropriation, which is what white artists did in terms of African art, and it is still done in music, so that you don't know—where did this originate? People might think that R&B originated with George Michael—who knows?— if that's your reference point.
RH If that's where you start.
LGB It's one of the outcomes of appropriation, where the very people who created it no longer realize that their predecessors were the originators. It's not even presented that way anymore. It's not historically documented or critically talked about in that context.
So anyway, at this point I started bringing David Hammons to the Studio Museum. He came later that spring and also in the summer and was doing things out of the education department. Ed Spriggs was not feeling David's work, but I wasn't messing with the Studio Museum's gallery space. I was doing stuff upstairs in the education space. It was a large space and so that was interesting. At some point I was just ready to make the move. I knew which artists I wanted to show and I started looking for a space. I went to Citibank and asked how much money I could borrow on my salary, which was two thousand dollars a month.
I wanted the space to be somewhere significant because at that time in New York, there were only a few galleries that represented and showed work by African American artists. Cordier & Ekstrom represented Romare. Terry Dintenfass represented Jacob Lawrence and Raymond Saunders. Andrew Crispo represented Fred Eversley. I started looking for a space on Eighty-Sixth and Broadway, hence the name Just Above Midtown (JAM). I didn't want to be in Harlem or Bed Stuy or Jamaica, Queens. I wanted to be close to a major gallery district and not in a black community because that's where black artists could show—in community centers if not the Studio Museum. I wanted to be where they weren't shown with other artists. I went to Henry Geldzahler largely because Tom Hoving, the director of the Met at that time, told me to. I had lunch with Henry and he was like, "You can't start a gallery. Black artists only make black velvet paintings. Is that what you're gonna sell?" I said, "I'm looking at a space on Eighty-Sixth and Broadway. I'm gonna have it there on the second floor." He said, "Well, that's really stupid. If you're gonna do a gallery, you should do it in a major gallery district." So I started looking at Fifty-Seventh Street, which was the major gallery district; although SoHo was developing, the more established galleries were around East and West Fifty-Seventh, and then there was Madison Avenue. I ultimately found the space at 50 West Fifty-Seventh Street, but I should say that every time I called a broker they would ask me, "Well, what do you want to do?" I would say, "Well, I want to start a black gallery." They would hang up the phone or tell me they didn't show black velvet paintings. Finally, I just said I was going to show work by emerging artists or something like that. At the end of my search, I got into the Judson Realty office. Bill Judson was the owner. His guy Peter Marks said, "Come in and see me." I had my babies, didn't have any child care, and so he was a little shocked when I got there. Also, back then I had a huge, huge, huge 'fro, and I wore army fatigues everywhere. I came in with army fatigues and these babies, and his eyes were as big as this. He said, "Oh, so you're the one who called." He gives me the application, goes through the ritual, and you can see this guy is thinking, "Forget about this." I say to him, "So how much does it cost?" And he told me, "$1,000 a month" I said, "Are you kidding? I can't pay that." And so he goes, "Well, that's how much it costs. How much can you pay?" I say, "$300," and he goes, "What!" I say, "But I don't have that!" And so he says, "Wait right here." He leaves his office and he comes back with this man, who ends up being Bill Judson. Bill goes, "So my man tells me that you just offered to pay me $300 a month for the fifth-floor space at 50 West Fifty-Seventh Street." I said, "Yeah." And he cut right to the chase. He said, "Why should I lease this to you for $300 a month?" And I said, "Because New York City is bankrupt. You have a lot of empty spaces in that building, and it would seem to me $300 a month is better than nothing." (laughter)
RH Can't argue with that.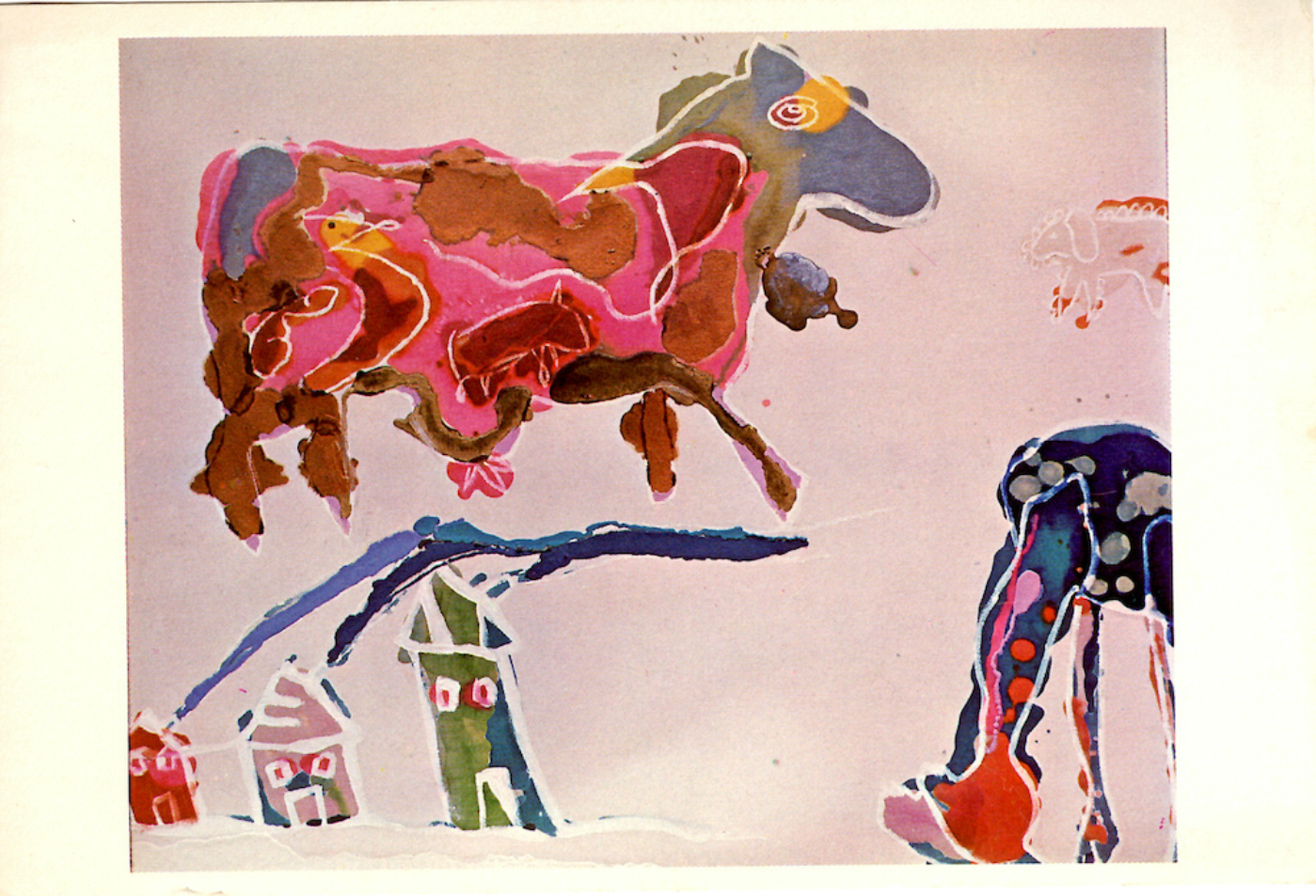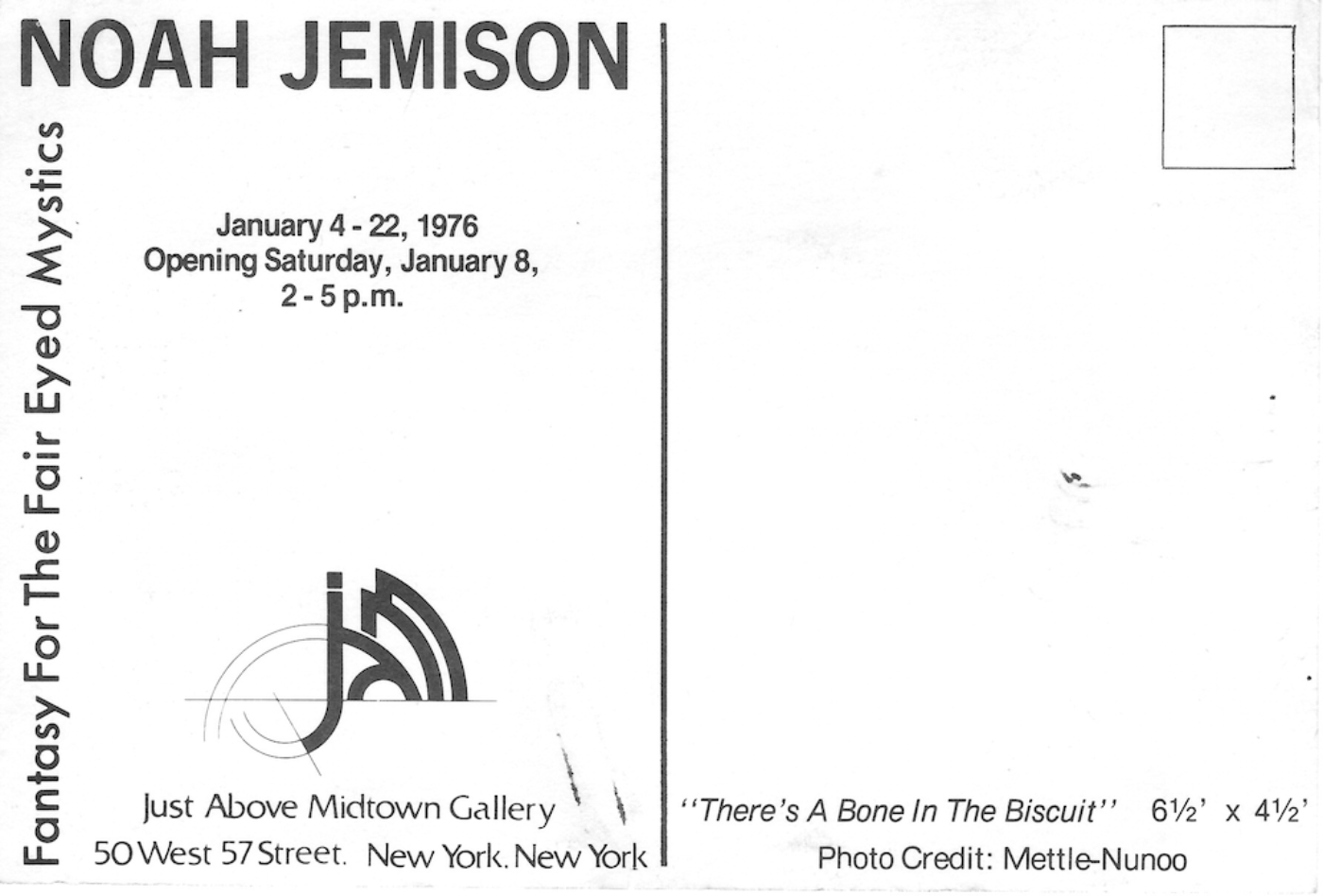 LGB And he went, "Peter, draw up the lease." Peter said, "Bill, are you serious? She won't last six months." And he goes, "So she won't last six months. Draw up the lease." Mind you, I didn't have the money to pay even that rent, so he got very little rent from me. To get the place, I went and borrowed $1,000 from Andy Owens, which I was never able to pay back. I asked him, "Where did you get $1,000?" He said, "Don't worry about it." So I rushed to wherever Andy was, got the money, went back down, and got the lease to 50 West Fifty-Seventh Street. Then I took the lease and went immediately to Romy's studio on Canal Street. Ran up all those stairs. He was all the way to the top floor. Jesus Christ, it was always a pain. And I'm running and screaming, "Romy! Romy! Romy!" (laughter) By the time I got up there—he always knew how to time it—he opened the door. He goes, "What, Linda?" I said, "I got a lease! I got a lease! I got a lease! 50 West Fifty-Seventh Street!" And he goes, "Congratulations. Come on in." I passed out on his little couch and we talked. We had an interesting debate about me wanting to show artists from LA. The argument, in all fairness to New York artists, was that it was New York City real estate and there were too many of us and nowhere for us to show in a major gallery district.
RH And that LA maybe had a couple galleries already…
LGB No, it wasn't that. We were in New York. Yeah, LA had Brockman and La Jolla Gallery, which was more of a cultural center. Suzanne Jackson had a gallery at that time. Suzanne was important, there. No, it was more like, "They're LA. Worry about us New Yorkers." So Romy and I got into a real interesting tug of war and it kind of fractured our relationship because he especially did not want me to show David's work. I was like, "Romy, that's it…now we got a line."
RH What was his resistance to David beyond the LA thing? If there was more beyond the LA thing?
LGB I wish I could remember the details of that conversation. It grew out of the LA thing. Also, I think at that time David had done some body prints that referenced collaged forms. Romare might not have appreciated that. I don't know if that was it. David's worked signaled change. He wasn't using conventional materials or making work that adhered to norms or satisfied expectations. That night in Chicago, when I talked with David, he said, "I don't wanna make work that requires I buy something from an art store." When I first met him it was clear to me that his brain was somewhere else. Eventually, Romy said, "I don't want you to show him." Romy and I really went around and around and around, and I stood firm. I said, "Romy, I've had enough conversations about LA artists to know I am going to show LA artists and I'm definitely gonna show David Hammons."
RH It's so interesting that that would be such a lightning rod. There's so much more of everything now: more artists, more curators, more galleries. It seems very territorial.
LGB I think there were a number of factors. Real estate being one—"There's not enough real estate that's showing our stuff. We need to have our work shown. You're gonna give out how many months to LA artists? Or California artists? Come on, what're you doing?" There was also the East Coast/West Coast thing. "Ain't nothing they're doing out there that we ain't doing here in New York." And you also had the age thing. I was young, twenty-four. Romy said one thing to me that day that I still hear many years later. He said, "Linda, you don't want people to love you, you want them to respect you." I remember saying, "But Romy, I want people to love me." "No you don't; love is fickle. You want them to respect you." Many years later I realized more and more how right he was.
RH David couldn't have been that much older. But Romy was older.
LGB David was thirty. Yeah, Romy was much older.
RH But you were very young.
LGB Yeah, out of all of them. So there was this sense of, "We're gonna tell you how to do this." I was female.
RH Yeah. It's that same sense from before where it's like, "We're gonna tell you how to do it."
LGB And I'm like, "Excuse me, I don't think so. I have this vision and I'm gonna do this." (And it was my money, too.) The years I spent owing Citibank money. (laughter) My mother, I think, mortgaged the house. My parents were mortgaging that house a lot for me, and I didn't even know it. They provided another two thousand. Romy's whole thing was, "Linda, you know it takes $50,000 to start a gallery in New York. Where are you going to get that?" I said, "I have no idea." But then I had this lease with Bill Judson, and six months later I found out that Bill Judson was a collector of contemporary art. He was on the board of PS1 when they started.
RH Okay, so you had a sympathetic audience.
LGB Yeah, but I didn't know that at the time. After two or three years, the lease had to be renewed and he renewed it. His attorney called me up and said, "My guy Bill told me he wants me to renew your lease, but you haven't paid any rent." And I said, "Well, I paid a few months." (laughter) And he said, "I don't understand. It's the most illogical thing Bill has ever asked me to do. You got some African Juju on him?" I said, "Are you accusing me of witchcraft?"
RH That's obviously what's happening.
LGB I said, "No, I have not even had a conversation with Bill. I'm so glad he's renewing the lease." But then about a year into that new lease, we had to move because he sold the building. From what I was told, the new owners were not sympathetic so we had to move. We were there until '78—four years on Fifty-Seventh Street. In the first two years, there was figurative work and abstract work. But I started to increasingly show more experimental work. By 1977, I was doing this exhibition titled In Situ where the artists were creating work in the gallery, which was unheard of on Fifty-Seventh Street. There had been Happenings, but this wasn't a Happening—this was actually using a gallery as space for artists to individually or collectively create new work. Viewers were invited to view the work the last two days of the show.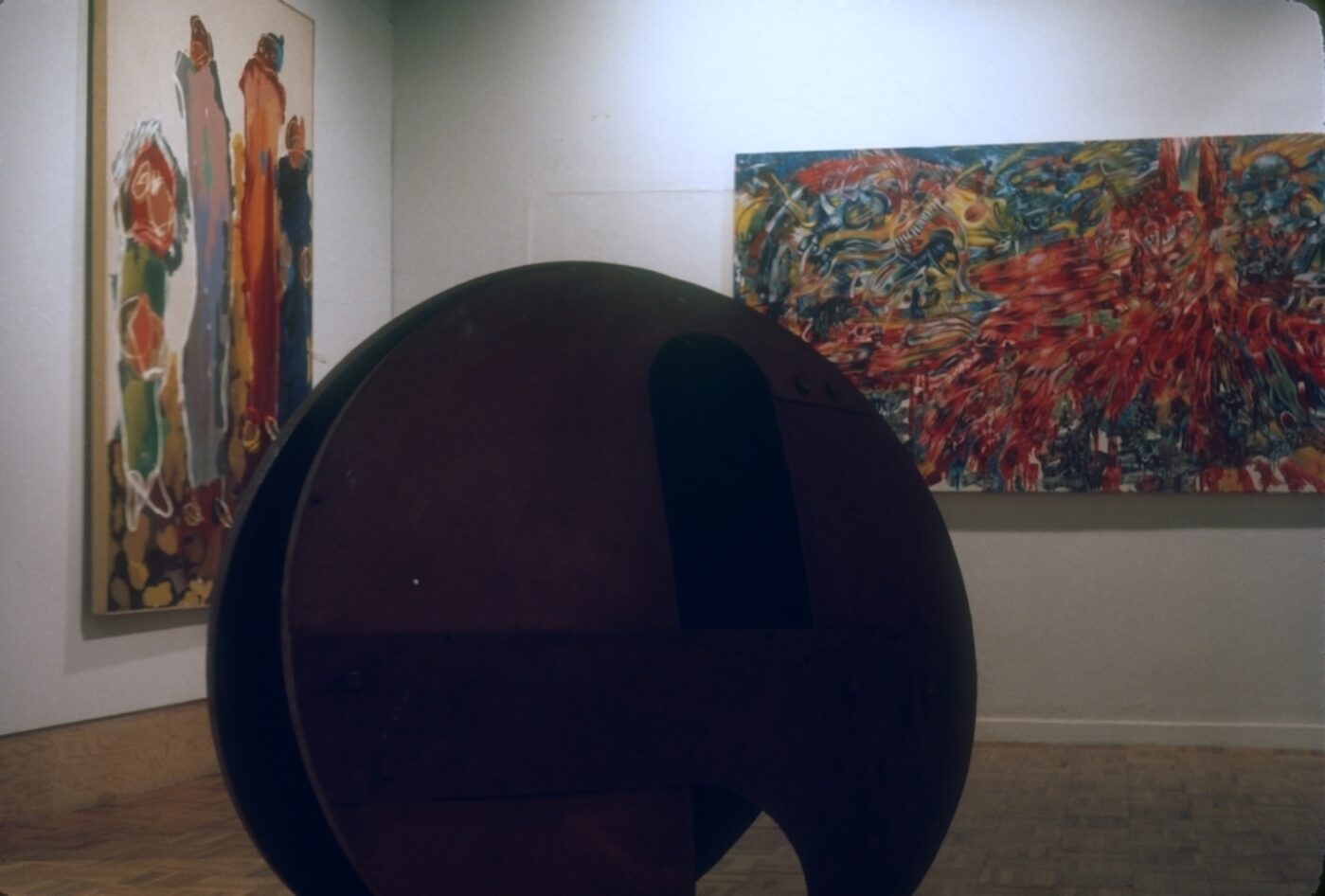 RH Tell me about the opening of JAM.
LGB The opening was unbelievable. It was a first and everybody came out. The space itself was only 724 square feet so the gallery was packed. The first exhibit was a group show called Synthesis and it had everybody in it from Norman Lewis to Suzanne Jackson to Valerie Maynard to David. It was a whole bunch of folk in it. Not only was the gallery packed, but the hallway and down the stairwell was packed, and it was on the fifth floor. The lobby was packed, and it was packed on the Fifty-Seventh Street sidewalk. It was black folks galore, and it was black folks from all of the arts, so Melvin Van Peebles to Vertamae Grosvenor were there. It was the whole gamut. I mean, the actor Brock Peters was there. If you were in the arts, theater, film, dance, or whatever, you were there for the opening of JAM. The energy of JAM really started that night. There were all kinds of arguments and debates. People were fighting amongst themselves about the work that was on the walls. There was just energy, energy, energy, because we were on Fifty-Seventh Street. I didn't mention that on the floor right next to us was Mario the tailor. He was a men's tailor for everyone from Miles Davis to Walt Frazier and a lot of other basketball players, everybody and their grandma. So celebrities were coming in to get fitted for their clothes and saw the gallery when they got off the elevator.
RH Perfect. This is a good location.
LGB Who knew? I had no money, so we laid the floor at West Fifty-Seventh Street ourselves. It was linoleum initially, and we laid wood parquet blocks down over it. I had enough money to buy supplies, and the artists and the curators helped. Other folks loaned money. I just found some financial records in the archive from back then and Lowery Stokes Sims donated money. Folks were just like, "Here take this and let's make this happen." It truly was a community creation. It was a team. It was creative people coming together and saying, "We're gonna make this." We had some money and a lot of debt, and that opened the gallery.
Fast forward, so all the fanfare has happened, but we're about a week or two into it, and no one is buying art. Like in my mind, we just start this gallery and people will come in and buy art. So I'm going, "Oooo." And so is everybody who's working at JAM—Horace Brockington, Gilbert Coker, Pat Cummings, who was the rock. She and I went to Spelman together. I met her there and she's a very successful children's book illustrator now. She was keeping the gallery. I had to pay my rent and feed my babies so I was still working at the Studio Museum and that became a problem. I was also using my salary as well as money my parents sent up to buy food for lunch and dinner for the people that worked at JAM because there was no salary for them. We had a routine where during the day we had a buttered roll from Gristedes and at night we'd have a pot of something I made at my house, or that Pat would make at home and bring to the gallery. Pat would do stuff like tuna casserole or chili. She was famous for chili. I would do something else like get a couple of pork chops, put it in cabbage, and think we just had an amazing meal. So that's how we survived. We had zero money. Then Dr. Richard Long, an African specialist who also taught at Spelman, came to see the gallery. He had recently met Roberta Flack. Richard said to me, "Okay, what's your exhibition schedule?" I said, "Why are you asking?" He said, "Well, it looks like you need some money." He said, "Roberta Flack has found this artist that she is buying from who lives in Jamaica. His name is Kapo." He goes, "I think that Roberta Flack would sponsor an exhibition here of Kapo's work. Do you think you can do it?" I said, "Yeah, I think so. Let me see the work."
RH Yeah, that's the question I was gonna ask. Who is this Kapo?
LGB He was a well-known self-taught Jamaican artist. His work was interesting. He was even more fascinating when he came up to the show. At that point, I had a relationship with Roberta Flack, and that brought more celebrities to the gallery. Through someone else at the gallery, I also had a way to connect to Stevie Wonder. Stevie started coming to the gallery and he bought work, which was great. All of these relationships have hours of stories behind them. Stevie and I connected. We had great creative conversations. It was nothing more than that, but his entourage, especially his brothers, didn't understand why he was buying art when he was blind. Unfortunately, I know they threw it away, but at the time he bought one of David's Spade pieces.
RH How do you know they threw it away?
LGB Because his brothers, especially one in particular, were so mean to me. Stevie's office was on Broadway just north of Fifty-Seventh Street so when he was in New York, he would have his brother bring him to the gallery. His brother resented that Stevie bought a couple of pieces of art; he couldn't see it.
RH Why is he worried?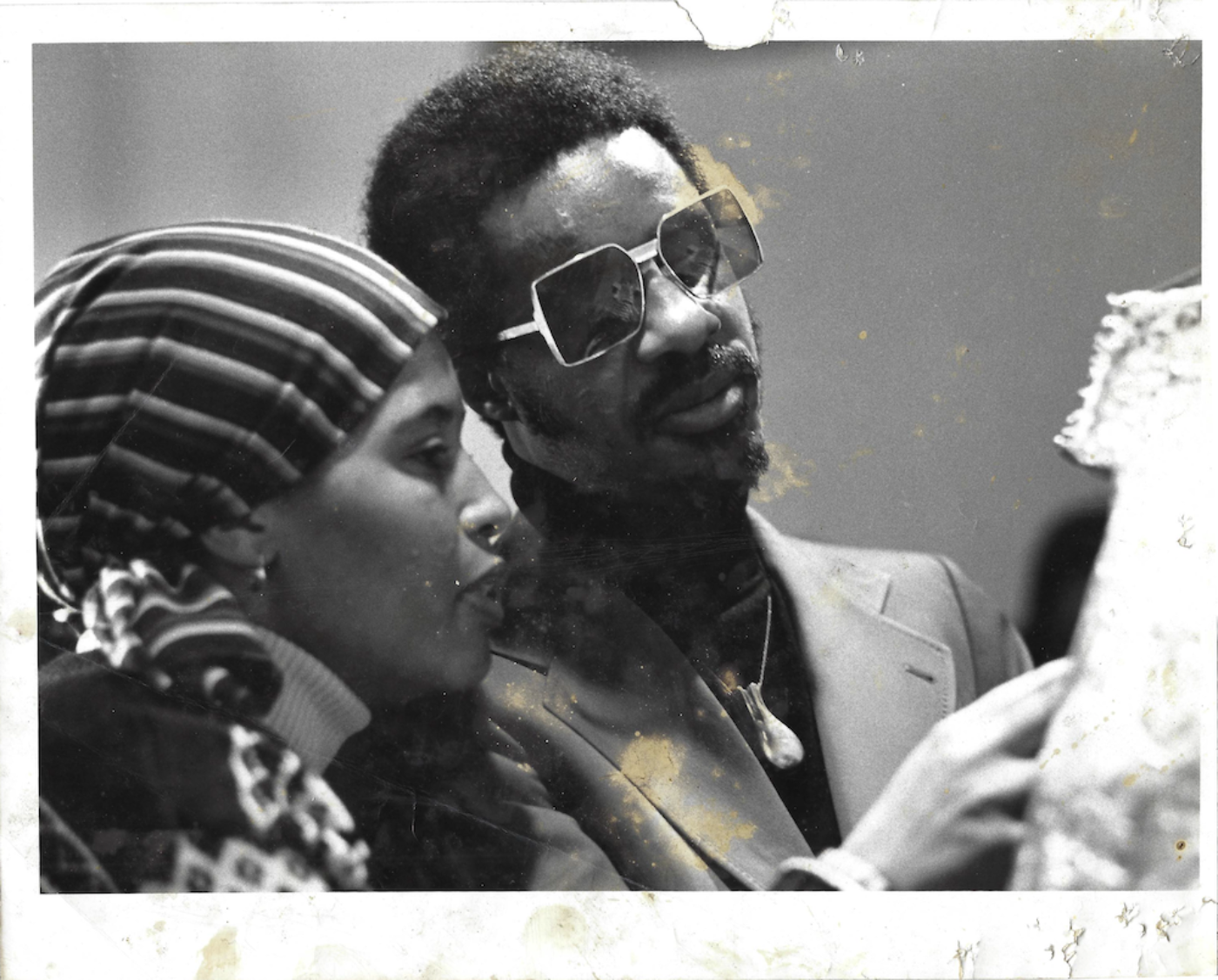 LGB And he would go, "Stevie, I don't understand why you spend any time with this bitch, she ain't giving you no pussy. Why you buying her art?" It was the worst. I go, "Stevie, you both have to leave or you make him leave. I'm not listening to this." He had an entourage of guys that would say, "What's wrong with you? You ain't getting no pussy from this woman." Sometimes I'd meet him at a club or a restaurant for dinner. We were friends, and at one point Stevie goes, "Should I be trying to get some poon tang from you?" And I go, "Stevie, that ain't gonna happen. I'm selling art. I ain't selling pussy." I have to say, it was really really frustrating because there were a whole lot of black male celebrities saying, "Bring a portfolio or prints by my hotel room." I'd get a manager calling me, "Come to the hotel." I would sit there for hours as guys would come in doing business: "Man, I want you to invest in this and this. Man, I want you to invest in that." And I would just be sitting there saying, "You know, I need to get back to the gallery." My sitting there rarely led to me selling a work. It was puzzling to me. It was all about having sex with a female. I would say, "This is ridiculous because you know I'm not a model. I know I'm not your type, so this is about something else. If I was selling my pussy I would've told you, but I ain't selling that. I'm selling art." In the early days of JAM there was a lot of that.
RH Your Muhammad Ali story?
LGB Oh yeah. That was when I was in high school. Asenath, the friend who introduced me to the Kappa brothers at Ohio State. As I remember it, she called me and said Cassius Clay was suppose to be in Columbus that day and why didn't we go meet him. I asked her, "How are we gonna do that?" "We'll just go to the hotel and say we're here to see him." At that time, there was only one hotel in Columbus (I don't remember the name) where a celebrity would stay. So we got all dressed up and go to the hotel. We both thought he was really really cute, smart, and loved how outspoken he was. Our parents didn't think much of him at the time because they thought he was arrogant, the way he bragged about himself, and what he was going to do to his opponents, but that made him even more attractive to us. We get to the hotel and tell the desk clerk that we're here to see Cassius Clay. She looked at us skeptically and dialed his room and told whoever answered the phone that there were two young ladies here to see Mr. Clay. Then she told us to wait and someone would be down. Not long after, he came down to the lobby with another guy who didn't say anything. His conversation with us was brief. I just remember him being really nice. Whatever he said or questions he asked us, we were just people and not silly girls who came to his hotel for the chance to meet him. Before he gets up to go, I remember him asking if we would promise him something. "Of course," we're like, "Yeah, what?" and he said, "Promise to never again go to a hotel hoping to meet someone. Treat your body as the temple it is and yourself with respect." I don't know how much I understood what he said at the time, but I understood and appreciated it later.
You wanna know who else was also amazing, who was such an unbelievably stand-up guy? George Foreman. George Foreman never came at me like that. Such a gentleman. He bought prints. He liked the figurative work coming out of Howard University, out of DC. I had that in "the bin."
RH In the back room?
LGB I was selling that in the back room. Winston Kennedy. He liked his work.
RH The fact that the people who were not inappropriate are the ones who stand out is telling, and I think it's especially telling in the context of We Wanted a Revolution. You can't even talk about JAM and how you did that without talking about this context of not just the underestimation of young women, especially black women, but also this misogyny. This idea that the only way you can have a place as a woman is through service, whether that's typing, or cooking, or fucking. At every point in the story that's what you're dealing with. Whether it's the Civil Rights movement, the Studio Museum, or trying to make a viable living as a gallerist and creating a new model for that, people want you to do that service. They want to control it. They want to dictate it. They don't want you to be doing this or that. At every turn.
LGB I hadn't thought of it that way, Ru.
RH I'm sorry.
LGB If I had, I would've stopped. Thank God I didn't think of it then. I was just like, This is absurd.
RH From the beginning, this is why JAM was part of the story [of We Wanted a Revolution]. Not just JAM the space, but Linda the person behind the space. The things that had to be dealt with and pushed aside to move forward. Even though it probably is good that you didn't think about it this way then, because it it would have been demoralizing and overwhelming.
LGB Let me tell you. As amazing as the opening was, as amazing as JAM in its totality was, and as supportive as black folks were, there were—
LGB & RH —three theories (laughter)
LGB Three theories about how I started JAM: 1) I was fucking Tom Hoving. 2) I was fucking Nelson Rockefeller. 3) I was fucking an Arab.
RH What? An unknown Arab? Like some unknown rich person?
LGB An Arab with money, and I'm like, "Are you kidding? Where does this come from?"
RH Like your brain is so limited that those are the only possible ways… That's not even creative.
LGB It was really hurtful in the beginning, and it wasn't because they thought I would fuck to get money to start a gallery. I know who I am. That's not what I do. It hurt because to me it meant that black folks didn't think we could open a gallery using the resources we had. That's why my current work, Project EATS, has the tagline "Using what we have. Creating what we need." All life is wired to do that. We humans get socialized into thinking we need resources we don't have to create what we need, that we have to depend on someone else to produce what we need for us. That's a false notion. And it hurt when the rumors were flying. I'm like, At least there are only three potential people I'm fucking to pay for the gallery.
RH And that's the theory.
LGB (laughter) Three different people, same theory.
RH Variation on a theme.
LGB Absolutely bizarre to me that people still couldn't accept it because the whole point of JAM was "Fuck them. Let us do it ourselves." It hurt that in so many people's minds I didn't do it, that we didn't do it ourselves—laying the floor, painting the walls, building the bin.
RH Or, if you're worried that that's how this got here, but you like it, maybe you could be helpful instead of chatty chatty chatty.
LGB But anyway, we were doing things at JAM that were just unheard of. We did a brunch with JAM series, which A.C. Hudgins helped promote. He got hooked on JAM, so he started working with me. None of us were paid. "Brunch With JAM" was one of the things we worked together on.
RH And everybody had a day job. Let's not forget.
LGB No, Ed had already fired me at that point.
RH Oh, I knew this.
LGB I made it a full year at Studio. I didn't make it a full second year. I opened JAM in November '74. He fired me before Christmas of '74. My life at the Studio Museum was really miserable. I filed a human-rights suit because Ed had gotten so crazy that he was insisting I ask permission to go to the bathroom.
RH What?
LGB Yeah, I mean the chauvinism and the misogyny.
RH What? Just you or all the women?
LGB No, just me.
RH To go to the bathroom?
LGB Mmmm-hmmm. He said, "I want to know where you are and what you're doing every minute." He said, "You have to ask permission to go to the bathroom." It was one of the reasons he fired me, and also that I should be wearing long skirts and stop wearing pants.
RH Just you?
LGB All the other women wore skirts. He insisted that we all participate in Kwanza but it wasn't just Kwanza itself, it was libations. I said, "I will not disrespect whatever god you're into by throwing libations on the ground." That's when he fired me. We were approaching Christmas and he said, "I insist you throw libations." I said, "I'm here, but I don't think this is part of my job description. I'm doing my work, but I'm not throwing libations." And then he fired me. At the time, I represented Palmer Hayden's estate and Miriam Hayden, his wife, said, "This is not right."
RH That you got fired?
LGB Yeah. She said, "You should sue. Use the Human Rights Commission." I foolishly went—I think it made a difference, but maybe it didn't—to the Human Rights Commission office in Harlem, so you know Percy Sutton's influential there, along with every other politican and their grandmother. Richard Clarke was on the Studio Museum Board. I think he was Chairman. He and other board members were connected with Harlem politicians and powerbrokers. Miriam was my witness. She came up to Harlem and was really quite sweet about it. She was like, "This is terrible, the way she was being treated by the Museum."
RH It is terrible.
LGB Anyway, I didn't win my case. The Commission threw it out.
RH History has won your case.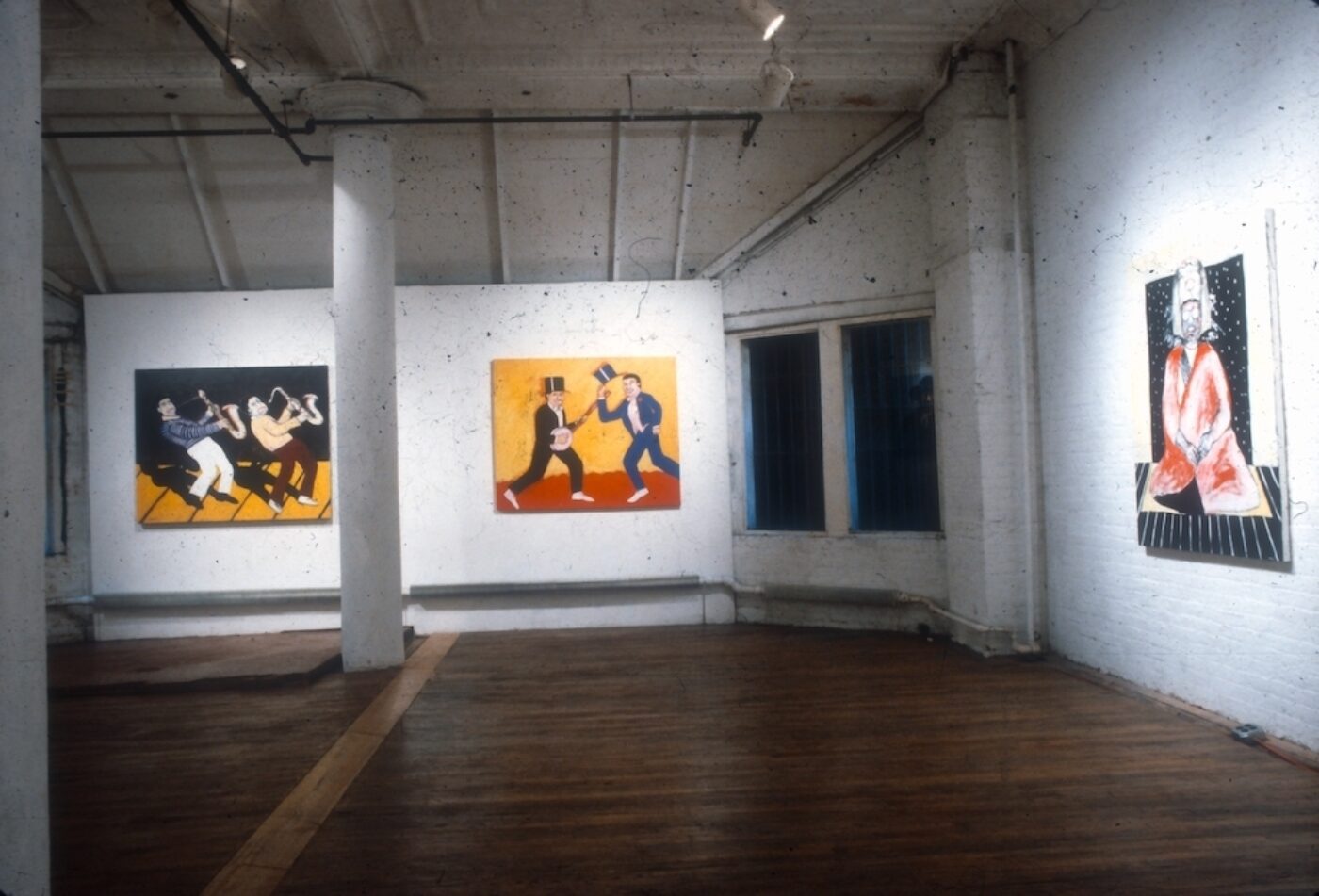 LGBBack to "Brunch with JAM." For $5 you could get a really good brunch that was made by my buddy, an amazing woman who was wonderfully crazy, Faith Weaver, from Columbus, Ohio. We'd get a critic or artist or curator or historian in to talk about art and the whole idea was to bring people that were working in these businesses in Midtown and introduce them to the work of artist and cultivate first-time collectors. We were cultivating specifically African Americans who had discretionary income. We always sold work on time too, so you could put $25 down, pay it off and get the work, which people did. I can't remember a case when someone bought in installments and didn't pay. We'd ask people who had more discretionary money than most to host a brunch at their house, and the artists would come. We'd invite the other collectors. People would eat and talk about the work, so there was a comfort new viewers and potential collectors developed for viewing art, talking about it, and buying it. These brunches were hugely successful and effective. It was cool. All that was happening at JAM on Fifty-Seventh Street. Whereas the rest of the art world on Fifty-Seventh Street was nasty, mean, and brutal. From the time we opened the door, they were all upset with Bill Judson. I'm sure they let him know it. At one point early on, I think it was during the '75 or '76 season, I did a show called Statements Known, Statements New where I wanted to show the work of prominent white artists alongside artists JAM showed. I was trying to borrow work from galleries, museums, collectors, and I didn't have insurance. I'll admit it today. I wouldn't admit it then. They would ask, "Are you insured?" "I would go, "Ahahaahaha let's just…don't worry about that." (laughter)
RHIt wasn't a lie, just a suggestion not to worry about it.
LGBThere was a Motherwell work in a show that had a David Hammons print in it. The point of the show was to exhibit work by artists whose work wouldn't otherwise be shown together. It was a blessing to JAM that John Perreault, a critic for the SoHo Weekly Newsearly on, came to the gallery and reviewed our shows. There was no fanfare about it. There was no issue. He reviewed our shows like he reviewed shows at other galleries. April Kingsley also reviewed our shows for the Village Voice.
RHShe was the curator of Afro-American Abstraction (1980) at PS1, right?
LGBYeah. I had art world contacts as a result of the Rockefeller Fellowship. I knew Patrick (Packy) McGinnis who was at Lincoln Center when JAM started as a for-profit. I knew that the Met and the Studio Museum were nonprofits, but I really wasn't keyed into the distinction between nonprofit organizations and businesses.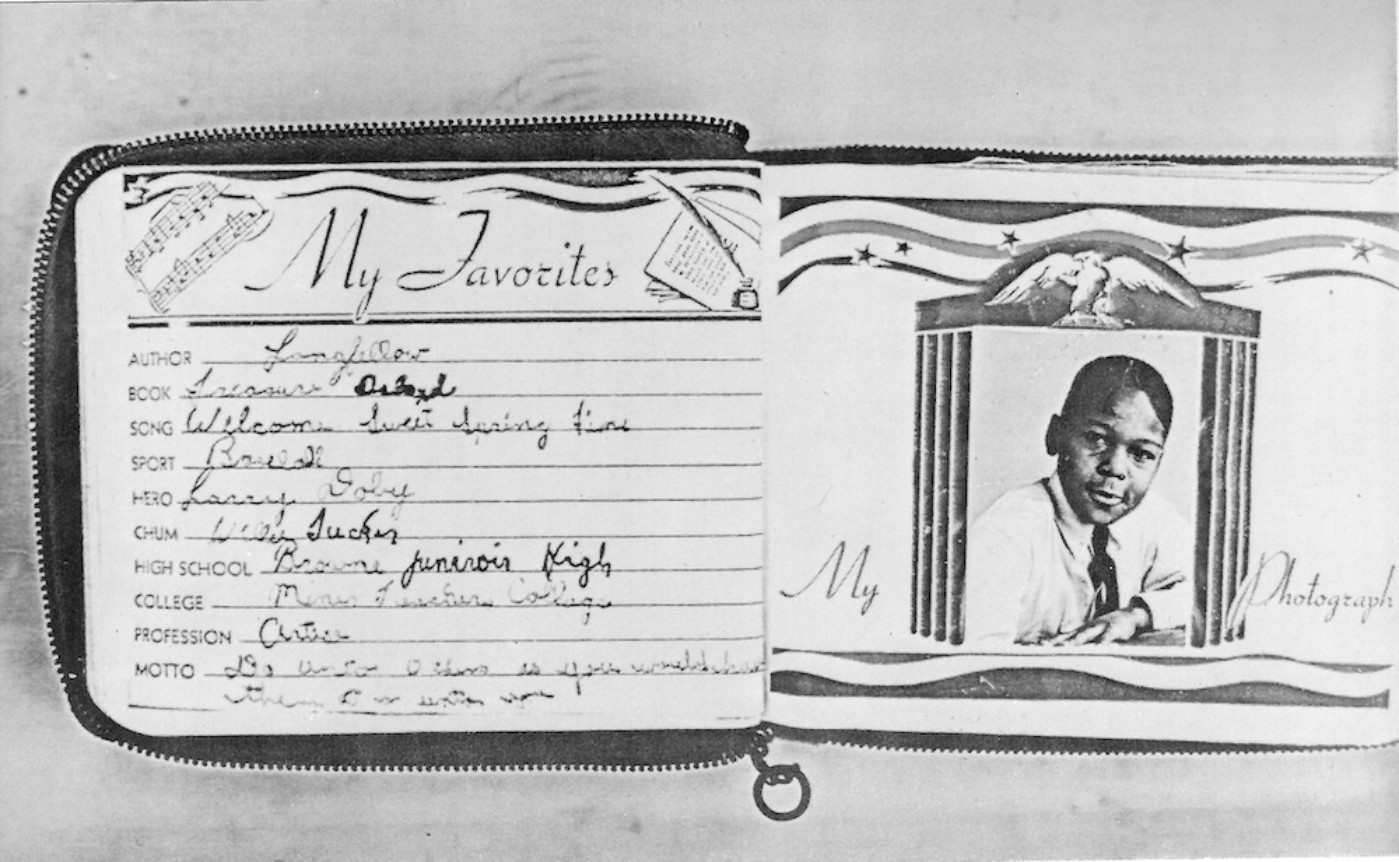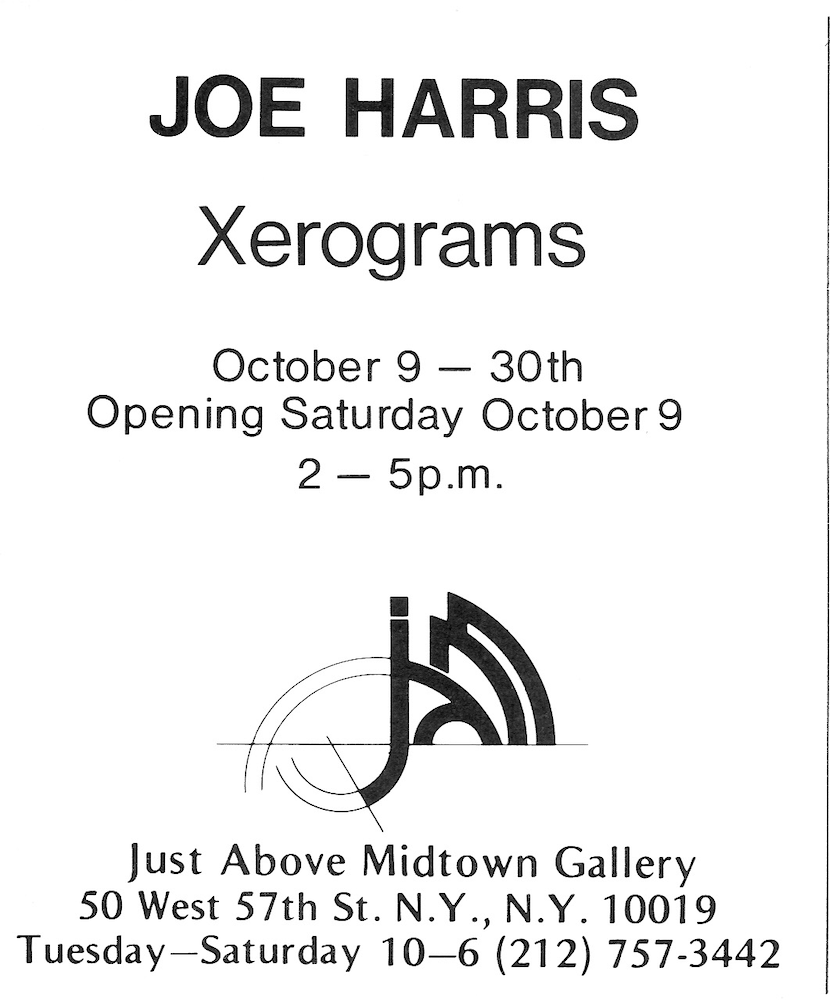 RH But it was a gallery.
LGB Yeah, a for-profit gallery when we opened. Packy McGinnis came to the gallery in '76 and said, "Linda, would you consider making this a nonprofit?"
RH It's not making any money.
LGB Yes. But his point was, "Linda, you're not showing commercial work."
RH That's what I'm saying. You weren't making any money.
LGB He said, "You got artists making art in the gallery, you got these ideas, and you're doing these things that just are not Fifty-Seventh Street things, that are not commercially viable, so how about becoming a nonprofit?" Packy introduced me to Jerry Ordover who was an attorney for prominent artists and galleries at that time. I met with Jerry, and he said, "You are something else. Let's get you incorporated." So that's how we became a nonprofit organization. After we opened, Tom Hoving insisted Geldzahler buy art from JAM. Other people started bringing curators of corporate collections to JAM and stuff. We were never financially viable from art sales, but we had a huge impact. African American artists showing at JAM were being reviewed in the downtown papers. But like I said, Judson sold the building, so we had to move. Our next location was in Tribeca on Franklin Street. Before Tribeca, I started pushing the envelope in terms of showing both white and black artists. It might have started with Statements Known, Statements New show. Work created by black artists needed to be shown on the same platform as other artists and hold its own on that platform. I also started doing this workshop series, "The Business of Being an Artist." Most artists were clueless about what the business was, so we started this multi-week workshop focusing on the major components of the art market and how each contributed to an artist being bought and recognized, including museums.
RH So you did the Rockefeller Fellowship for artists?
LGB For artists. The workshops were always oversubscribed. We also would look at work. I probably spent easily twenty hours a week just looking at slides. There are thousands of slides in JAM's archives of work by artists who wanted to show at the gallery. We moved downtown from Fifty-Seventh Street and had two floors on Franklin Street between Hudson and Greenwich. 178-80 Franklin Street. We had exhibitions and presented performance art on the street level floor and we also showed exhibitions downstairs because we had a basement. We converted the basement into a gallery so we could show more artists at the same time. Artists were coming from everywhere. In my mind everybody knows what the art world was like but actually many people don't know. There was so much resistance to what we were doing. There was a lot of hostility from gallery dealers on Fifty-Seventh Street. I would see them in the elevator and they'd say: "When are you gonna move? When are you gonna get out of here? Why are you here?" And I would go, "Why are you worried? Why are you so bothered? I'm just a little teeny gallery. You're making all kinds of money. Leave me alone." Also, many of the artist-run or 'alternative' spaces were not showing artists of color at that time and the museums weren't either. The '77 Biennial with a Vito Acconci installation on Madison and a Dennis Oppenheim installation at the downtown Whitney. Two racist pieces of art by any stretch of anyone's imagination were installed by those artists and that created a brouhaha. Then there was the Nigger Drawings show that happened after that. In my mind, it was around the same time.
RH It was in '79.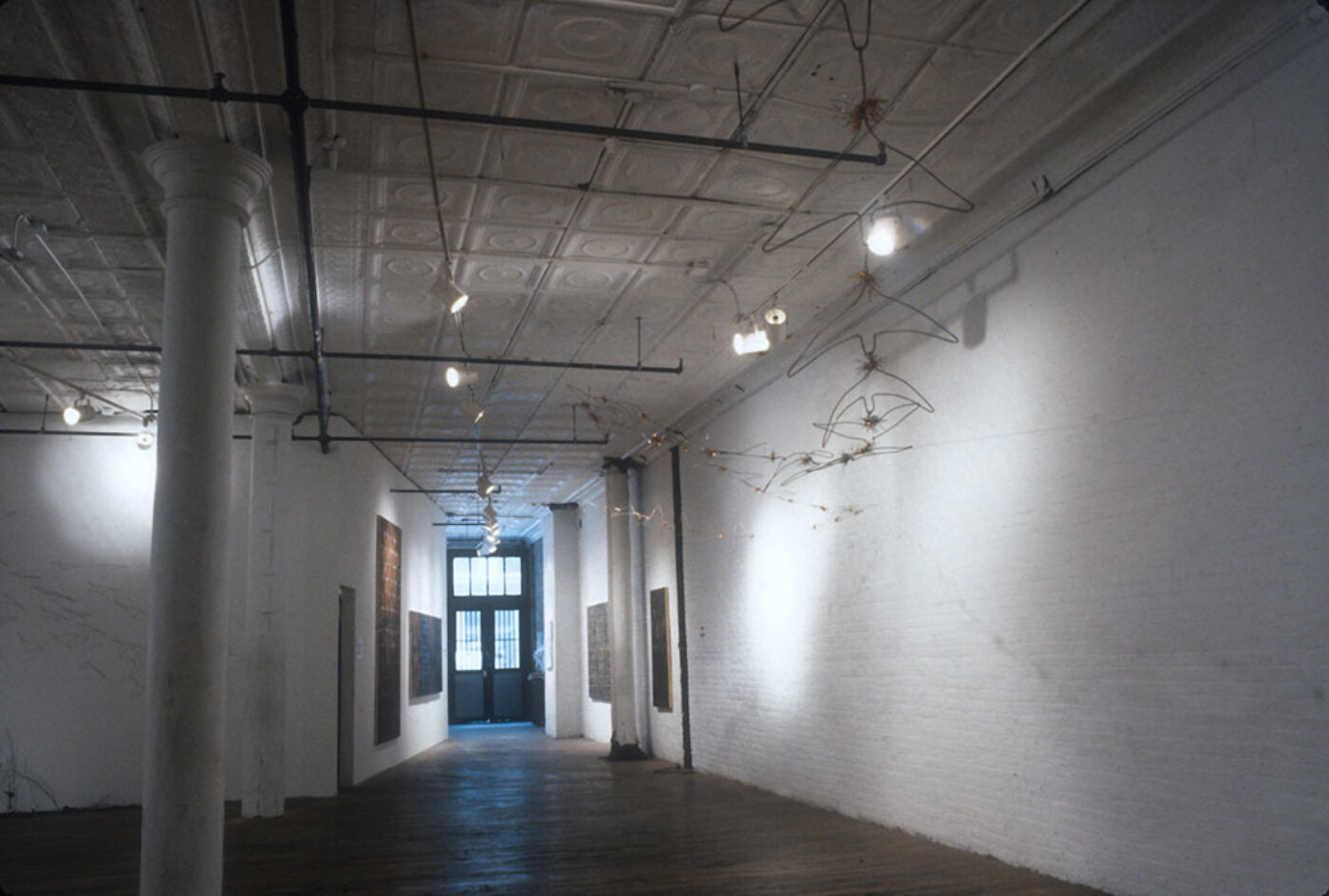 LGB Yes, the Nigger Drawings show at Artists Space. A diverse group of artists protested against that show and we took the issue to the New York State Council on the Arts (NYSCA) and to the NEA and said this is public money you're spending on this. So there was increasing pressure on museums and artist-run spaces to show work by a more diverse group of artists. It was after that, that JAM moved downtown to Tribeca. Creative Time was down there; Franklin Furnace was on Franklin Street; Printed Matter was just north of us off West Broadway. We're now in that milieu, and up to that point they didn't have much time or tolerance for JAM. I was invited to be on funding panels both at the NEA and NYSCA and we'd just get in these huge debates fighting for artists to get support from these agencies. So many people that you'd now think were at the forefront of appreciating and embracing David Hammons' work didn't get it. I spent hours upon hours explaining why his work was important to people who didn't get it.
RH It has sunk in over the decades.
LGB So there's a love fest in public now, but that was another aspect of JAM. It wasn't just opening the doors and putting the work on the walls. People didn't come and say, "Voila, yes." They actually didn't get it. They didn't get Senga [Nengudi]'s R.S.V.P. works. Didn't get it. Back then she was putting straight pins into the sacks of several of the pantyhose and sand pieces that were in the installation, and men would come into the gallery and completely freak out because it was like their balls were getting stuck. They were like "Aghhhhhh."
RH Well, they got that.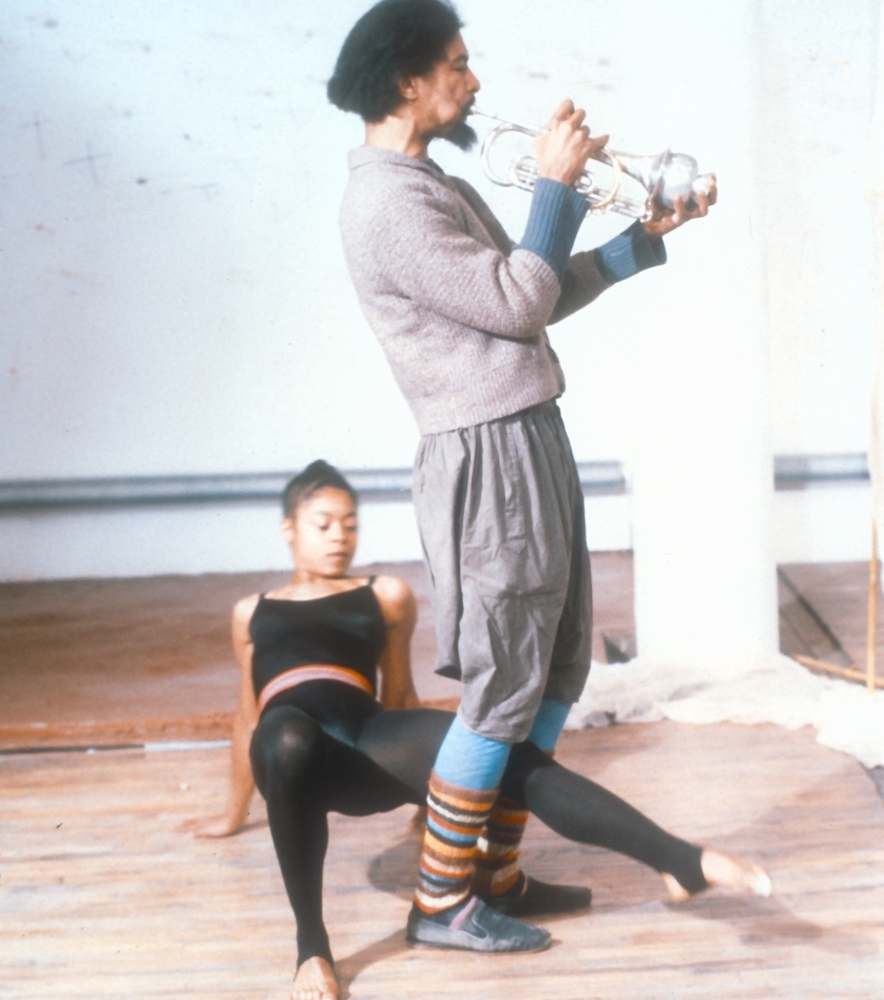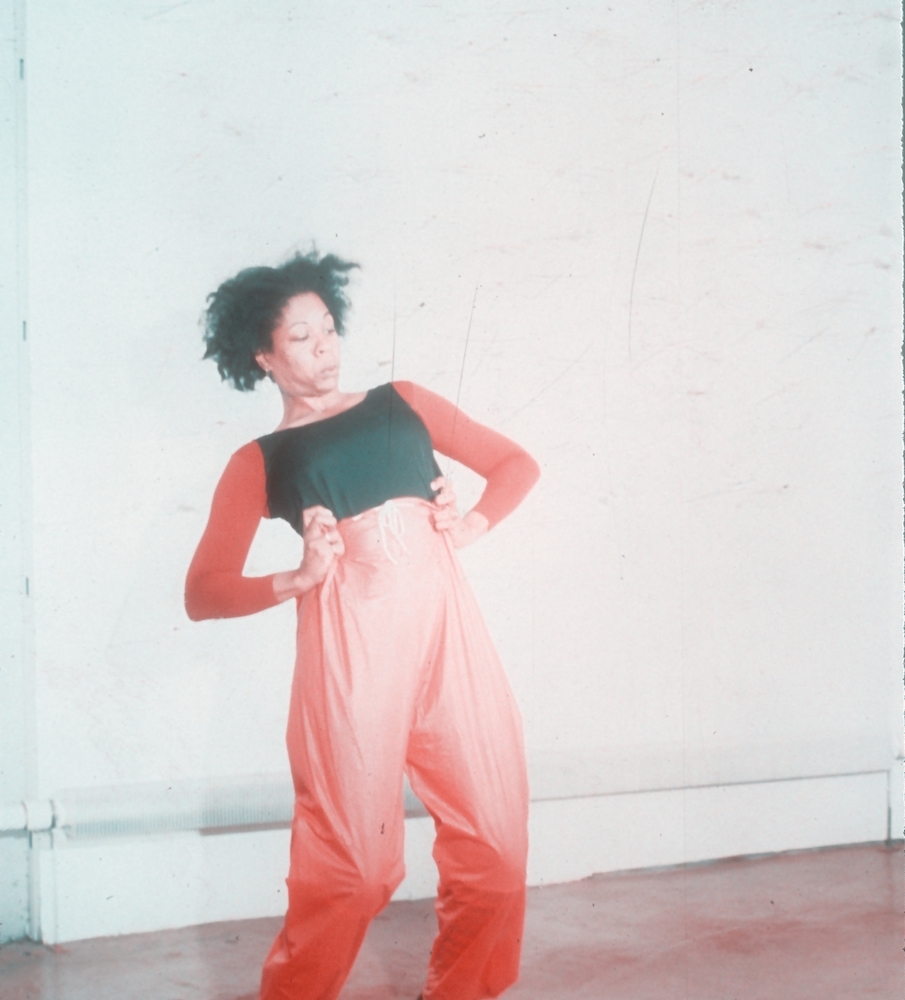 LGB(laughter). In her mind, I don't think that's what she intended. The point is, it not only took exhibiting the work, but also a high level of advocacy, conversation, and debate about the work these African American artists were making—"Let's line this up: you show yours, and I'll show mine. Let's see where we are at the end of this conversation." That was happening all the time, and then the market grew in the '80s. By the time we moved to Tribeca, the artists we exhibited where racially diverse. In addition to solo and group exhibitions we presented a regular program of performance and media art and commissioned artists' collaborations. JAM staff, contributors, and volunteers at our Tribeca space included: Dan Concholar, Kathy Goncharov, Janet Henry, David Earl Jackson, Billy O'Connor, Maren Hassinger, Lorraine O'Grady, Kaylynn Sullivan, Tony Whitfield, Fred Wilson, and Greg Tate. Visual, dance, performance, and media artists shown in individual and group shows included: Charles Abramson, Sidney Blum, Daryl Chin, Albert Chong, Houston Conwill, Yoshiko Chuma, Blondell Cummings, Jane Dickson, Naomi Dickerson, Peter Feldstein, Tom Finkelpearl, Hope Gillerman, Ilona Granet, David Hammons, Fred Holland, Ishamel Houston-Jones, Janet Henry, Bill T. Jones, Philip Mallory Jones, Knife Dance, Lorraine O'Grady, Frank Parker, Sandra Payne, Betsy Rosenwald, Smith Brothers, Kit-Yin Snyder, Spiderwoman Theater, Kaylynn Sullivan, and Paul Zelevansky. In addition to "The Business of Being an Artist" workshops we offered "The Business of Being a Writer" workshops.
In 1983 and '84 we produced a documentary called The Business of Being an Artist. I recently found a letter in one of the film's video cases Maren Hassinger sent to someone asking them to review the tape and consider it for purchase. In addition to the letter Maren included a brochure on the documentary with a copy of Barbara Kruger's review of it.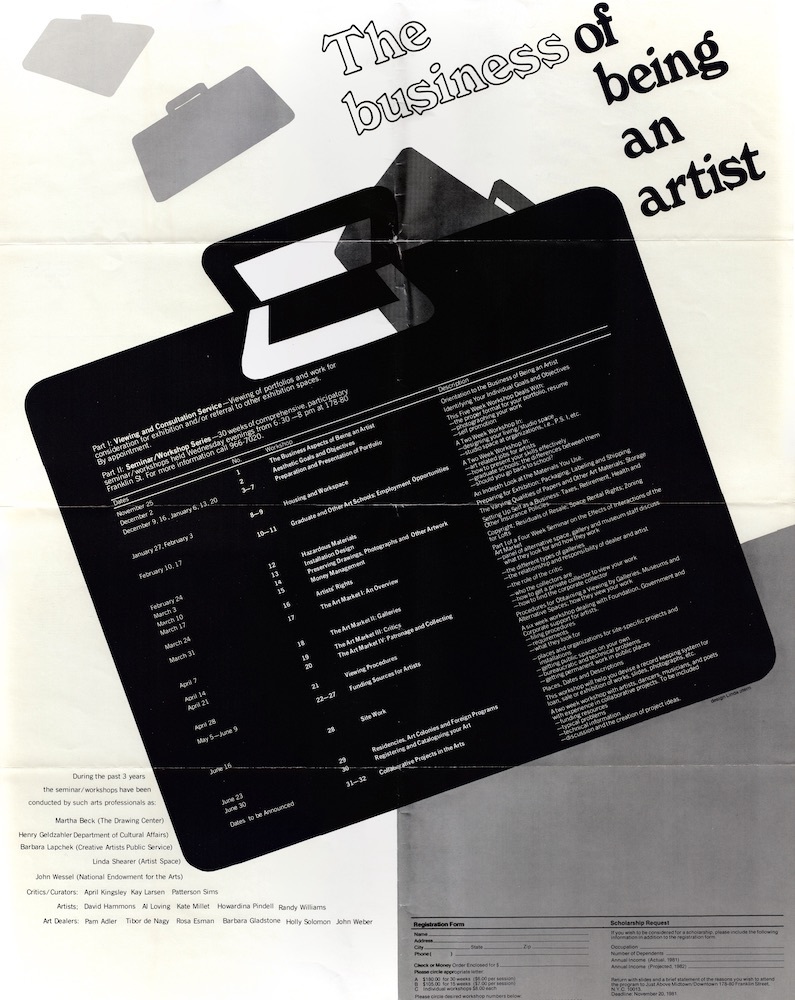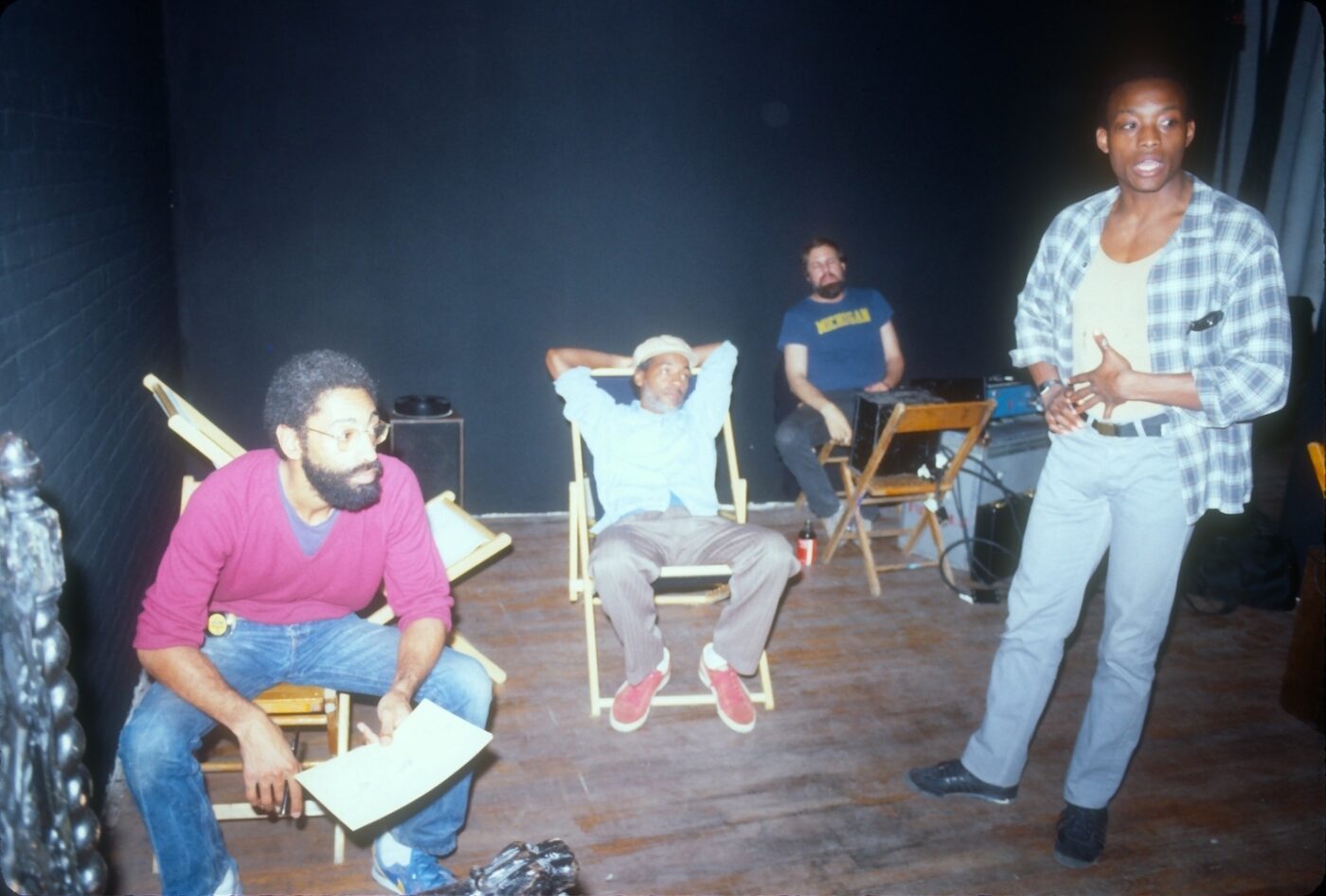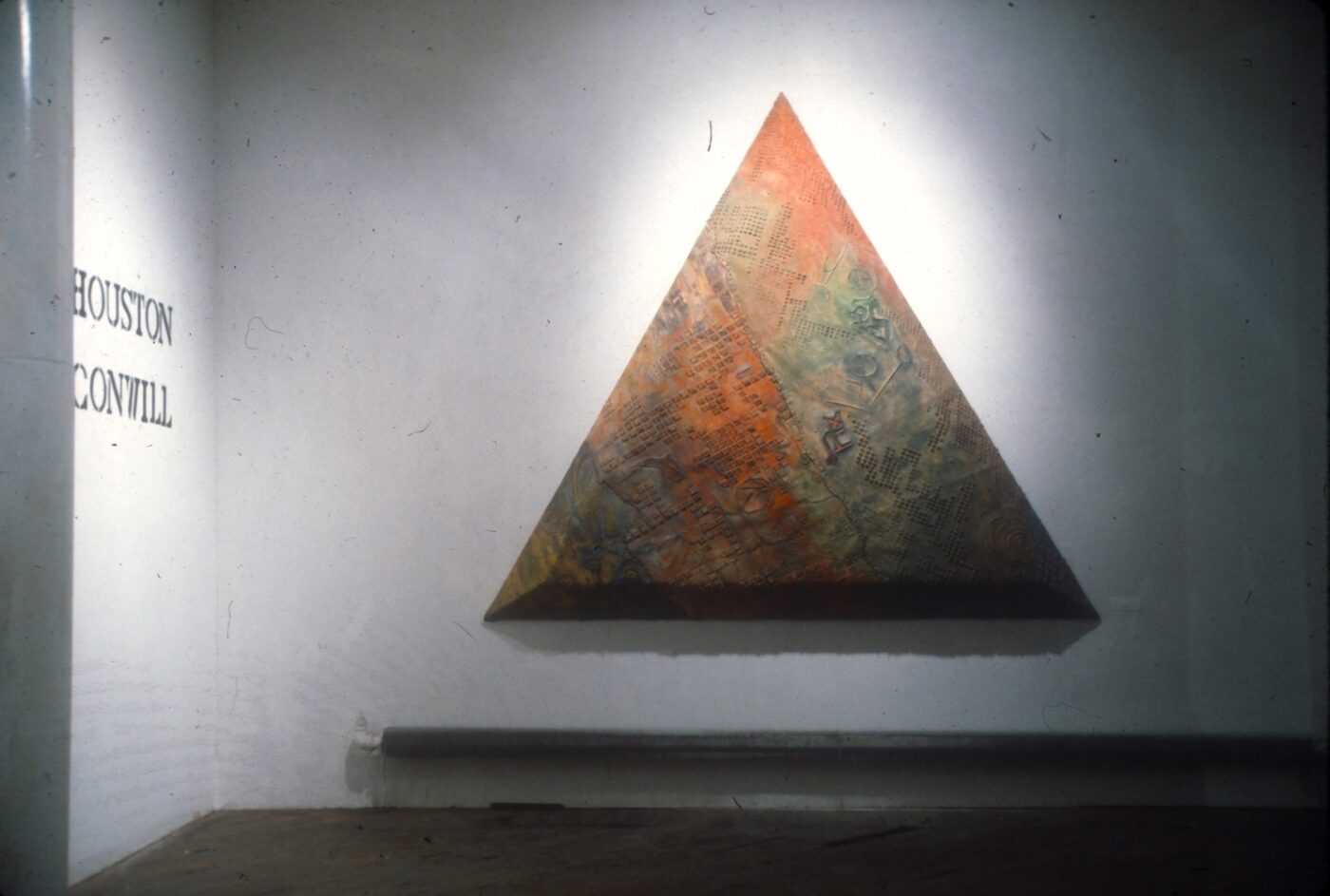 RH A copy from which review?
LGB Artforum.
RH Oh my God!
LGB I know! I was like, "Oh shit!"
RH What did she say about it?
LGB It was a good review, though she had some problems with it. One of her issues, and it seemed to me to be the big one, was that we didn't go deeper into what was being discussed by the artists.
RH In terms of their work?
LGB No, about the art market. It was all about the impact of the market on the artist, and so we had artists, historians, critics, auction house folks, gallery dealers. Everybody was in this video tape, across the board. Anybody who was "hot" at the time. Mary Boone and Annina Nosei, who at the time was repping Basquiat. Anyway, the example Kruger gave in the article was that at one point David is answering the question, "What is the business of being an artist?" and he says, "There is no business in art." And then that's juxtaposed with Robert Longo, who says, "Of course it's a business. It's always been a business." She said that should have been discussed.
RH That dichotomy.
LGB Yeah. I wish we could have gone deeper into that when we edited, but we were making a broadcast-length tape. But she established that this documentary was essentially the first to explore these issues. I think she posed the question, "How long before another one is done that takes us further?" I can't think of another documentary that's explored the market. Maybe you can correct me.
RH Not off the top of my head.
LGB Her argument was that we don't deal with the market's impact on artists and creativity.
RH I agree. There also needs to be more of that discussion in terms of pedagogy because there is an industry around MFAs and it's not being talked about enough. That's very much a disservice to artists.
LGBHer point was, When are we going to critique the effects of this market on creative production?
Our programs at JAM really expanded on Franklin Street. We showed video art. We presented music. We had a midnight film series once or twice a month.
RH Was the film at midnight?
LGBWe screened at midnight, so we were like literally going from early morning, because I was getting in around 7:30 AM and we had programming typically until 9:00 or 10:00 PM, and then the movies went on until 2:30 in the morning.
RHWow.
LGB We were showing old black-and-white classics. Anything from D.W. Griffith's Birth of a Nation to Oscar Micheaux films. The building we moved into on Franklin Street had been a meatpacking place. We tore out a lot of refrigeration and stuff to renovate it into JAM, and the folks who moved into the building above us bought lofts and lived there but weren't necessarily artists. Frankly, people started moving into Tribeca who were kind of suburban. Well, they really got fed up with the noise. (laughter) We did our best, but there were always people at JAM. It was always crowded. It was a bizarre time. That section of Tribeca was considered quiet compared to other communities in New York City. There weren't lot of people on the streets except for Puffy's Bar around the corner, and JAM brought a lot of people to the street.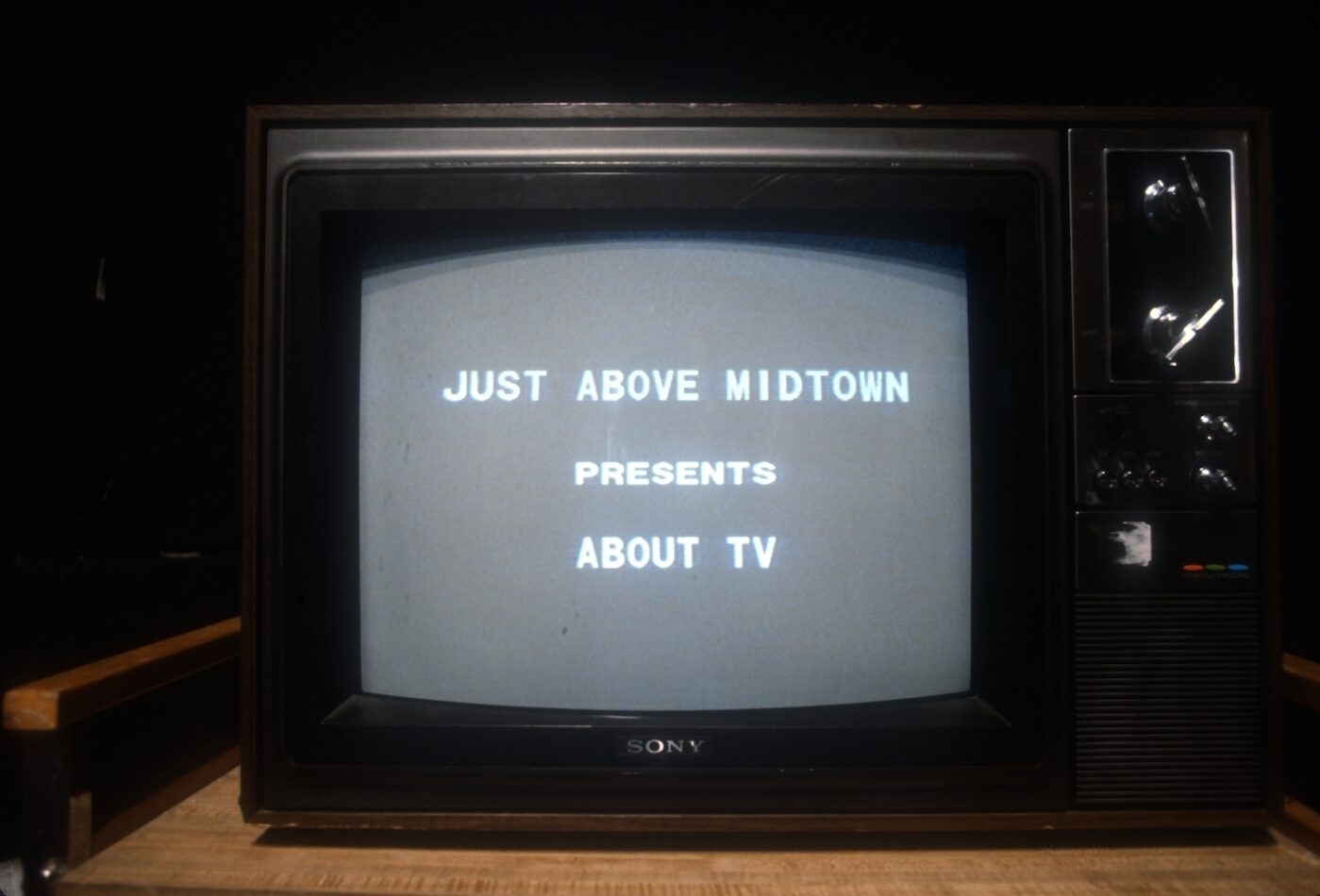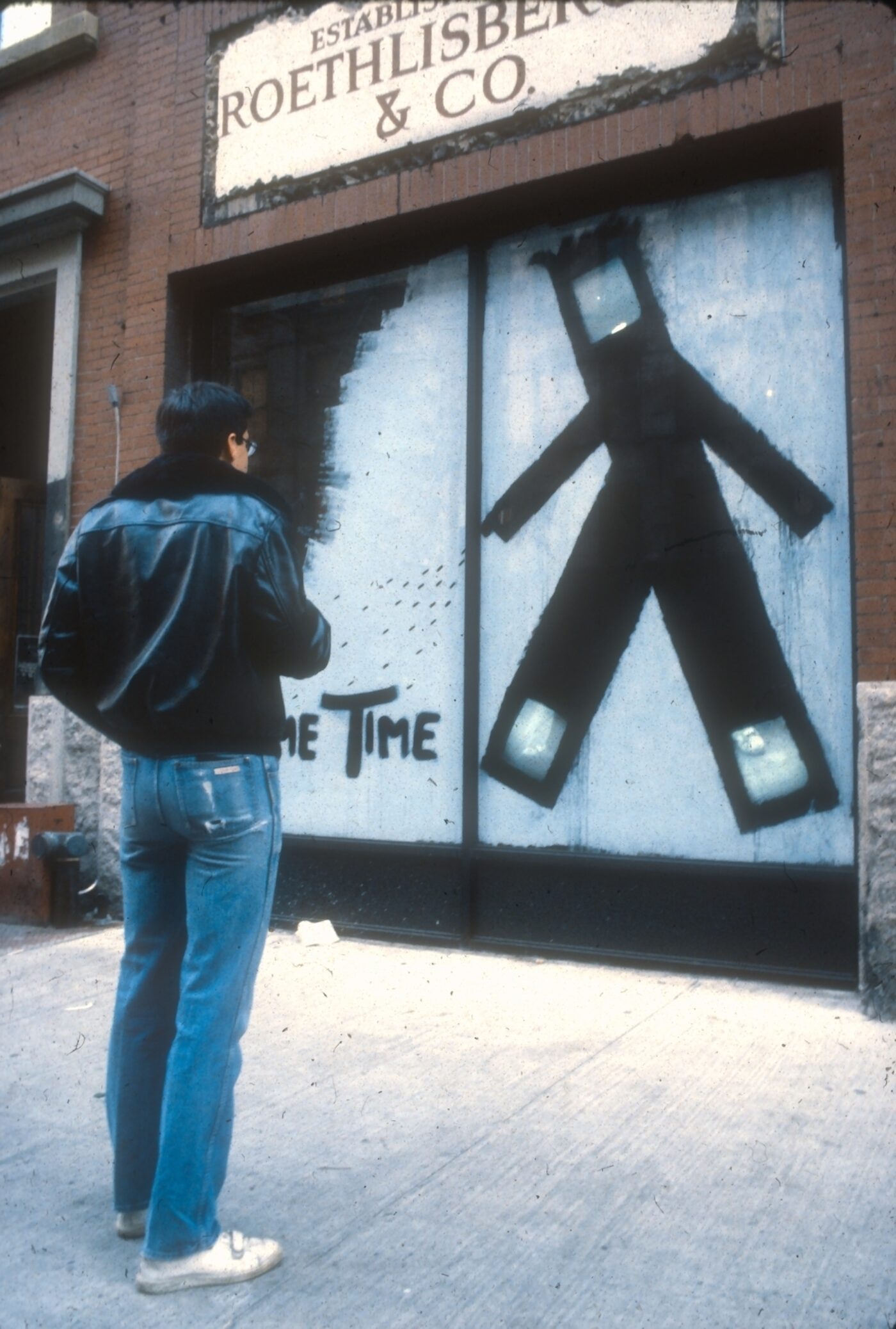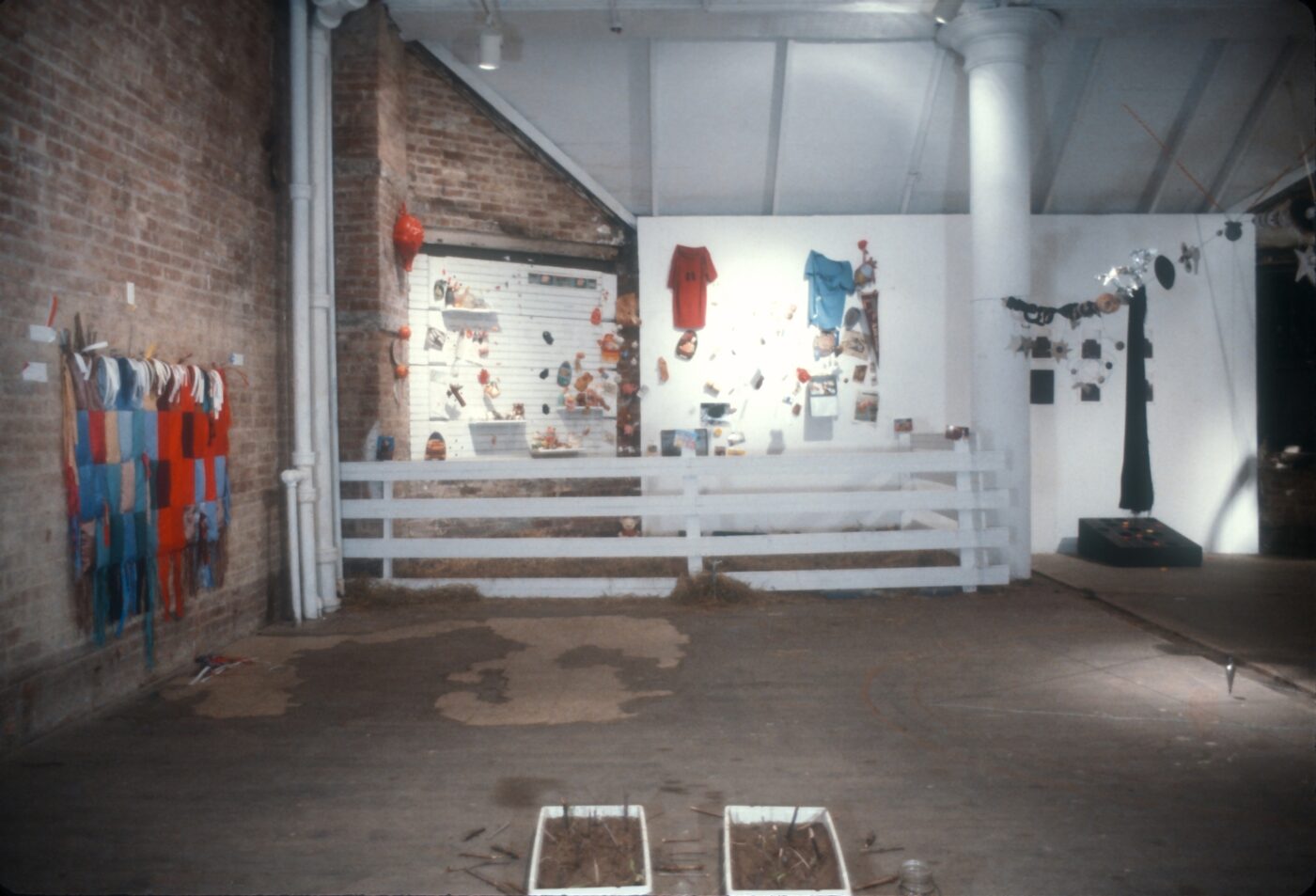 RH This is the early '80s?
LGB Yeah, we moved there in 1980. We were given notice to move out of Franklin Street rather abruptly and were probably without a space for six months until we found 503 Broadway, between Spring and Broome. It was a 25,000 square foot space. Huge, and I had a plan for that space. I was increasingly questioning why we were doing what we were doing because the art market had started to really affect artists. It was a time when Wall Street was doing well. Commercial dealers were going, Hmm… There's a market down there. A lot of emphasis was on just selling, not developing collectors.
RH Yeah.
LGB So we had a lot of people with first-time money, Wall Street money, and they latched on to the seduction of the art world. They didn't express any real interest in the art. They seemed more interested in its future monetary value. We were in Tribeca when art started attracting that crowd, and we actually went after them. They would say, "Just give me something that matches my couch."It really was like that kind of clientele.
RH Decorative collectors?
LGB Yeah. And in those days museums were also hurting for audiences. There were a lot of challenges with the protests of the '70s. This was public money. Who are you serving? At that point in the '80s, everybody was starting to ask, "Outside an aging population of wealthy folks who are supporting us both as audiences and donors, how do we get these young people down on Wall Street that are making buckets of money involved?" Everybody was going after them aggressively. It was more about how we would sell them a lifestyleas opposed to really introducing them to a way of seeing, experiencing, and appreciating art. Increasingly, as commercial dealers started selling work to these folks, it became all about art stars. Everybody was hot. The whole approach to selling art changed, and I felt the market was increasingly driving everything, including what artists were making. That became more of a concern of mine, so I started to rethink JAM. I said, "We should create a laboratory space, which will enable artists to come in for one to three months, and we will pay them.
RH So like a residency?
LGB Like a residency and not. We would pay them what they would make working whatever job they typically worked to support themselves. They had to spend their time in our lab experimenting, pushing their work beyond its current boundaries. That was the thrust. But they did not have to create a work. That wasn't a requirement. They could spend their time thinking, or researching, or meditating if that's what they needed to envision their next work. Getting this 25,000 square foot space was fantastic. It was possible to get a space we could afford because at that time there was also a confluence of other worldwide factors happening. Hong Kong, a British colony at the time, was being handed back to China as part of a 1984 agreement between Britain and China.
RH Interesting.
LGB Yes, so a lot of Hong Kong money was being laundered in New York City.
RH I would never put those things together.
LGB Oh, it was huge in terms of real estate. At that point, Soho didn't go east to Broadway. Here you had this infusion of Chinese mafia trying to launder money in the US so it wouldn't be taken over by the Chinese government.
RH That didn't happen for another fifteen years.
LGB But they saw the actual handover coming. Everybody was convinced. Manufacturing buildings were starting to be purchased. There was a market for buildings on Broadway and east of Broadway. You had Chinatown down there. We lucked out because most of these buildings had been sweatshops and the city was cracking down on illegal sweatshops. Ultimately, we found this space at 503 Broadway, a sweatshop building that three Chinese men owned. I was able to negotiate a really good deal on rent. They were attracted to JAM because I had this vision, right? I paid rent with the intent of dividing the space into artist studios and arts organization offices. But it was rat infested—huge rats—I've never seen rats that big. They were big as cats. We were on the top floor that had these amazing skylights. It was gorgeous.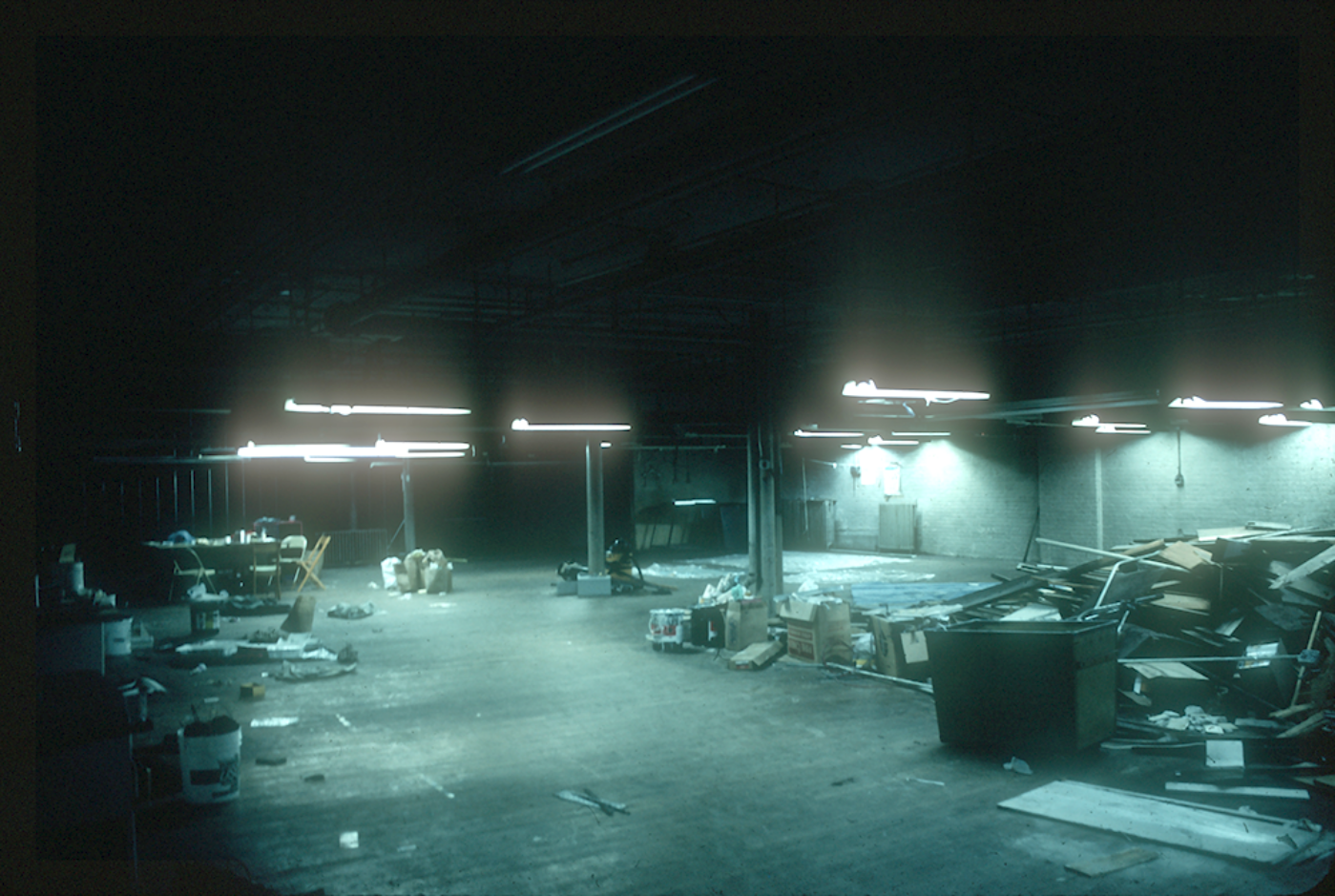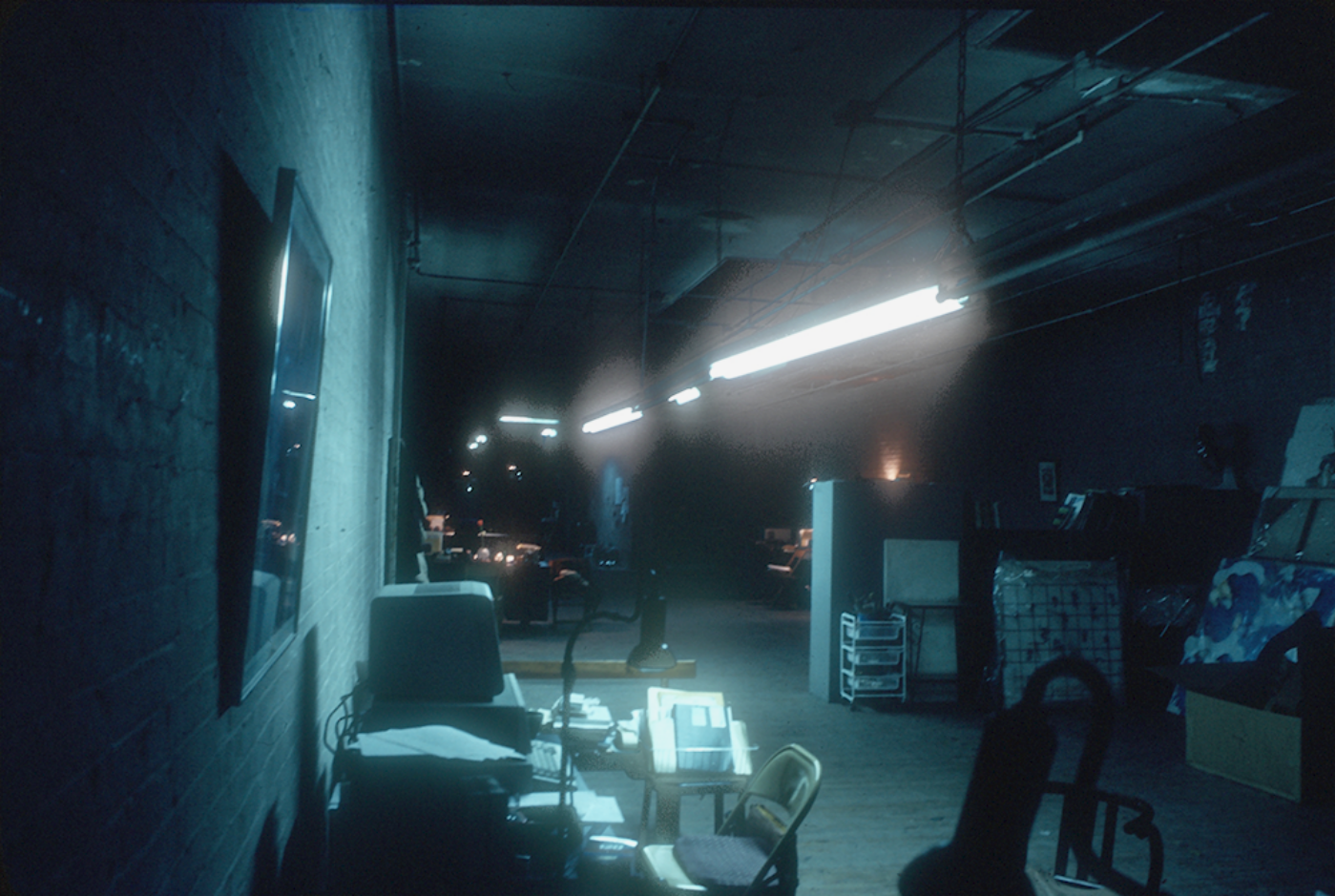 RH But there were other art organizations on the floor, not just JAM?
LGB Yeah. Artists who used the space for studios and small organizations rented space from us. We became their landlord. I don't remember everyone's name. Brian Wolfe, a photographer, and Merle Temkin, a painter, were among the artists. There was an African gallery, an art book publisher, and a computer graphics studio.
RH Got it.
LGB They had the outer spaces, but the interior spaces were for JAM. A lot of it was to belab space, where anybody from dancers to performance artists to visual artists could create new work.
RH Would you invite people or was there an application?
LGB There were applications for the labs, and we continued to do exhibitions in the front space. When you came off the elevator there was a gallery space. There was David's show, what now is being called Ice-stallation, where David did an installation of a snowball that he had saved from his snowball sale. JAM's new space was definitely all about experimentation. I wanted to convert the entire building into a production facility for video, film, audio recording, and computer graphics. The plan was to rent it out to commercial clients so we had the money to pay for the facility and give lab artists access to the facility and its technicians.
RH The whole building, not just your floor?
LGB It was a five-story building. I wanted to convert it all into a production facility. We were competing for the same funding sources with another group that was trying to do the same thing.
RH Funding from the city?
LGB Yeah, city and federal government, to create these production facilities and make it more convenient. At that time, most film and television production was happening out in LA, but I anticipated that film would be moving back to New York City. So there was JAM and the production facility, the Corporation for Art and Television, or CAT. I wanted to ensure CAT would have all of the best state-of-the-art equipment for artists to use, if they wanted to use technology. There was no demand for that, but I wanted to push their ideas and the tools they used. How do you finance that? Well, if you want to have what production companies have, you need to finance it by making it a commercial production house. The idea was that CAT would be a for-profit subsidiary of JAM, and JAM would use the facilities to provide laboratories for artists to come in every few months. Initially, we obviously didn't have that money to do any of this, but I had negotiated a lease where we had right of first refusal to buy at the end of the lease.
RH For the space?
LGB No, the whole building.
RH Wow.
LGB Right, and back then it wasn't that expensive.
RH I'm sure.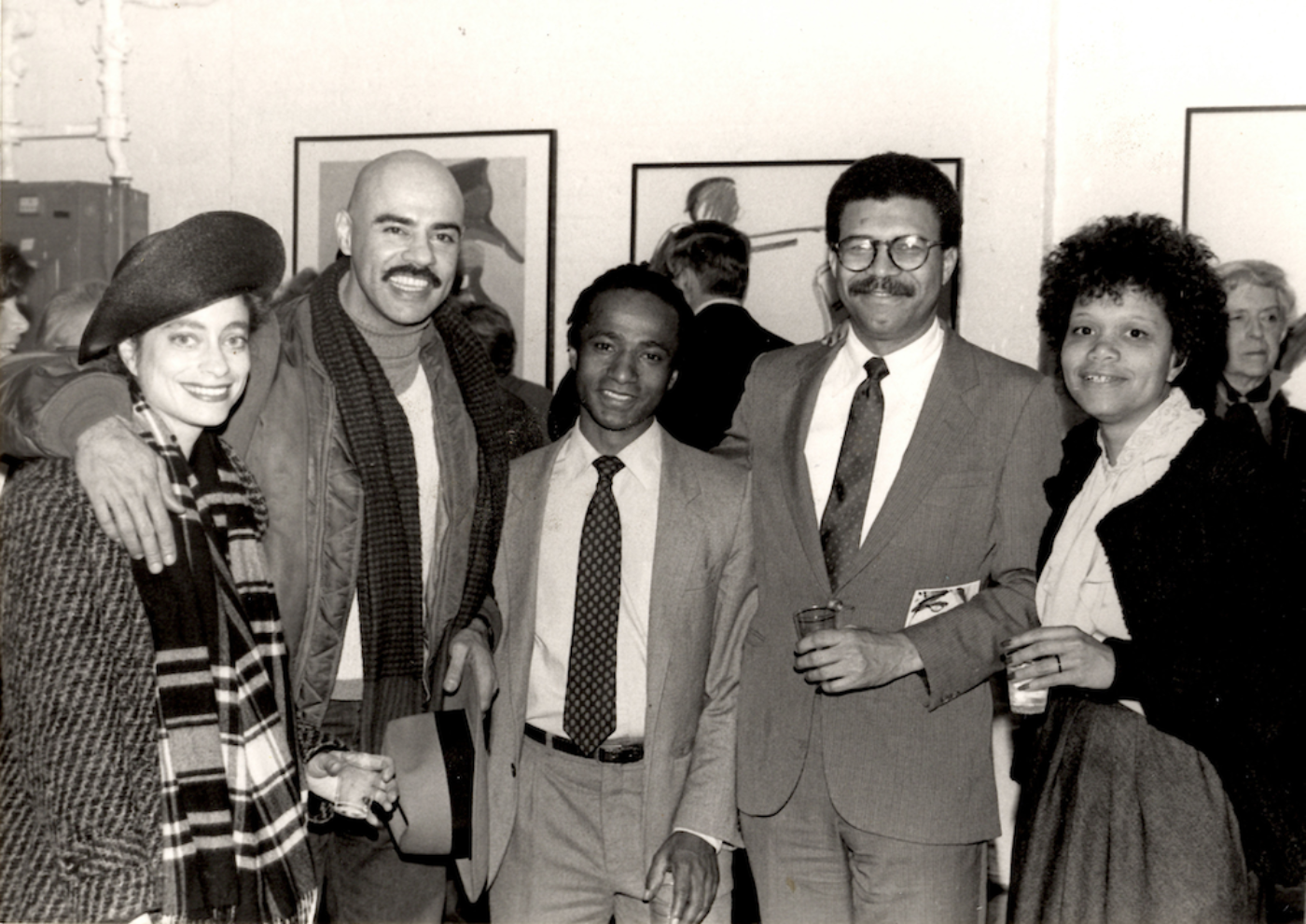 LGB The focus of our programming really changed. Artists submitted proposals for the laboratories. It was a combination of us selecting, as a group, the artists to invite to use the space, and artists who we had long-term relationships with, who asked if they could use the space. Then, we also had the paid residency I spoke about earlier. Tony Whitfield, Greg Tate, and Janet Henry were with us on Broadway along with Wade Miller, Delores Aitenfisu, Kaiko Marie Hayes, Craig Street, Alice Norris, and others were on staff or volunteers. When I proposed this transition of JAM into more of a laboratory to NYSCA and the NEA, both of which were like, "Oh, no no no."
RH (laughter)
LGB I'm outside hitting my head against the wall.
RH Was it just too different a model at the time?
LGB They said, "We fund exhibitions." And I said, "Pretend it's an exhibition of liveness. It's all alive. Let's call it that." But the whole notion was foreign to them, which is interesting because residency programs were expanding around the time JAM started. I could have another twenty of these interviews with you detailing how I got the money to do something that funders thought was different and at times outlandish. They were saying, "Well, how do we fund something if we don't see the end results?"
RH Yeah, when there's nothing 'tangible.'
LGB "There's nothing tangible." Even though that was part of JAM's history, right? Back on Fifty-Seventh Street, I had done the show where artists made their work in the gallery during the course of the exhibition. It was called In Situ: The Process as Art.That was always part of my wanting to support the artists' creative process, with all its messiness. But that wasn't how people felt back then. I had good relationships with all the top brass at NYSCA and the NEA, really good relationships. Folks were trying to figure out how they could fund this and not have any blowback. I ended up getting a loan guaranteed by a foundation.
RH Like a bank loan? But the foundation was your guarantor?
LGB Yes. Citibank gave the loan, but the foundation guarantor-ed it.
RH That's kind of brilliant, but free money is better.
LGB That allowed us to have the money to lease and initially renovate the space. The rent was nominal. The Chinese owners, which I learned after I "got into bed" with them, were in fact part of a mafia.I was the general contractor. I would lease a space and say, "It'll be renovated the way you want it," and then I would hire subcontractors. We never finished the entire space. We did have space for the laboratories, but all of the side spaces in the middle were—
RH —in progress.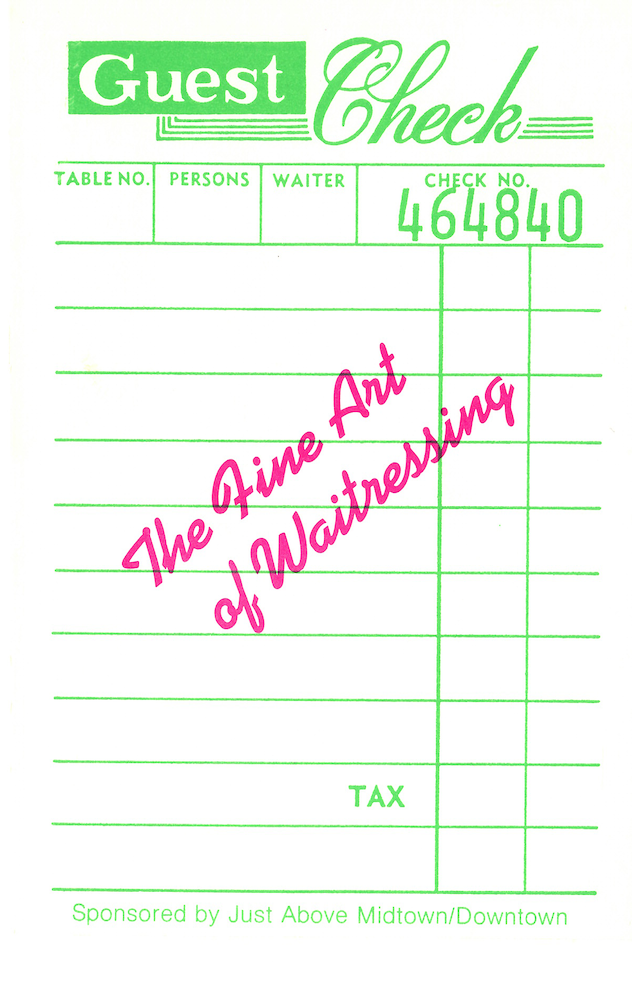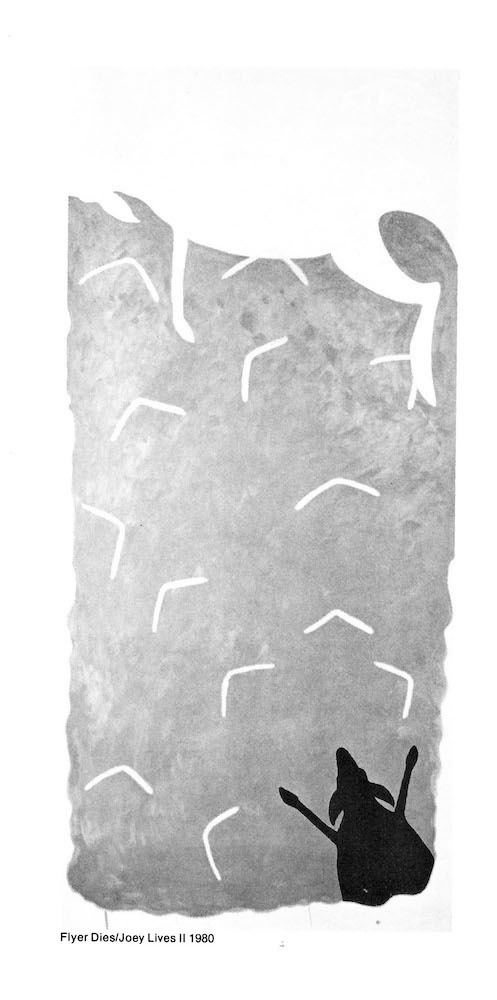 LGB The irony of all this is that after we left, Bed Bath & Beyond had offices in our space, on the top floor of that building.
RH But you know the owners of Bed Bath & Beyond are big supporters of the arts.
LGB I didn't know. (laughter)
RH You know the Eisenberg family?
LGB No, I don't.
RH Yeah, they're collectors and involved with various museums, including the Studio Museum.
LGB No way.
RH If you wanna go see it, I'm sure we could figure that out.
LGB I would love to see it. It's an awesome space. Anyway, you get a sense of all of the components to this. The reason we had to close was that three significant problems hit at the same time and almost caused me to lose my mind.
RH I keep on forgetting that throughout all of this you had two kids, and you're at JAM 7:00, 7:30 in the morning to 10:00 at night and 2:30 in the morning. Where are they?
LGB Yeah, I know. The gallery went from a playpen when they were little on Fifty-Seventh Street to a regular gallery in Tribeca when they were teenagers. They spent a lot of time at JAM. We had them painting the walls.
RH And you were living on the Upper West Side?
LGB I was living on the Upper West Side, yeah. The same apartment for most of my life here.
The first of the three significant problems that converged independently was the Chinese mafia.Mr. Fong who—
RH —This was your landlord?
LGB He was the primary landlord. He had presented himself as not being able to speak English, so I asked the artist, Kit-Yin Snyder, to translate all of our lease negotiation. Turns out Mr. Fong could curse like a sailor in English. As we renovated that place from a huge rat-infested sweatshop into this great space, he realized that we had a right of first refusal to buy it in five years.
He said, "Wow, I want you to do the whole building." But he didn't want to pay for that, and I'm going, "Fong, are you kidding me?" At the same time, while he was feigning that he couldn't speak English, his representative said, "He can't meet with you." He was blocking us. JAM's attorney, who was actually one of our tenants, went to them and said, "Hey, we want to defer this many months' rent, so we can finish renovating." Fong said, "Yes," which made all the sense in the world because he was very interested in how we would do the entire building. This was a building of 25,000 square feet from Broadway to Mercer.
RH It was the whole block?
LGB The whole building went a block. The rest of the floors, you only had windows in front, but we had skylights on the top floor. We made the whole space open to light, so his thing was, "How are you gonna do the whole building? We want you to help us do this." I'm like, "Why would I do that? 'Cause we are planning to buy the building for a production facility, we don't need those windows." Anyway, he waived our rent. We kept trying to get him to sign the agreement waiving our rent, but they kept putting us off, putting us off, saying, "It's fine, it's fine." He eventually used the waived rent against us, and said, "We want you out."
RH He used the nonpayment of rent—
LGB —as the thing. It was so fucked up. My signature was on the agreement, but he hadn't signed it.
RH Yeah.
LGB It was so naïve, too. There were many threats made to me and our staff. Chinese guys in leather coats with billy clubs would come to the space at seven or eight o'clock at night and threaten me. Me and Fong would curse at each other. I said, "You're gonna have to hit me in the kidney, motherfucker. C'mon."
RH (laughter)
LGB "Fong, you come up here with these thugs and bats. Am I supposed to be frightened? Bring it on. I deal with Carmine, the garbage guy. Don't worry me about this. Y'all send the thugs that are gonna beat me up." But those guys didn't want to beat up a little woman. They were like, "C'mon Fong, what do you want us to do?" At the same time, realtors were starting to move into Broadway at 568, closer to Houston, and they were complaining that we had an unfair advantage as a nonprofit. So, they brought the IRS in. Their argument was that I should not be able to undercharge for the same sized spaces as theirs because JAM was a nonprofit. They had done their research. They said, "She got a guaranteed loan from a bank. We don't get guaranteed loans." The IRS came down hard. I'm telling you, there was a lot of naiveté on my part. I've learned a lot about New York City, but I have a lot of scars to show for the lessons I've learned. It wasn't until that point, quite frankly, that I understood the difference between mission-related income and regular income. We generated income by selling art and that was fine, but we didn't have a mission that allowed us to rent the place.
RH To other people?
LGB Right. The IRS said, "Oh, hell no. You're in violation of your 501(c)3." That was happening at the same time I had Mr. Fong and his buds visiting. The IRS was a biggie. They said you either lose your 501(c)3 or you pay an unrelated business income tax on that. We had no money. I think I could've withstood those two struggles, strangely enough, but one more really did it for me. I had been working with an organization contracted by the federal government to provide financial support from start up to expansion for "minority" businesses.
I went through a fairly lengthy process to negotiate getting the money that would pay for the Corporation for Art and Television, and the money was going to come in from this company. It was through a program of the Small Business Administration, where money goes to a private entity and then gets distributed to entrepreneurs. This particular group of entities was specifically interested in media and making sure that this money was for "minorities" to get into the media industry, facilities-wise. In the midst of Fong and the IRS, the Department of Justice comes knocking on my door, and I'm like, "What's going on?" They announce that the companies I had been negotiating with for financing, and one in particular—the lead company—were being investigated for fraud.
RH This had nothing to do with you, per se.
LGB No.
RH You were just a bystander, or collateral damage, or a victim.
LGB I had not received word from the federal government or from this entity that was providing funding, but an article in a New York paper triggered a federal investigation.
RH This article mentioned JAM and CAT, specifically?
LGB Yes, the article mentioned JAM and CAT. About seven weeks later these folks show up at JAM, as I'm closing on another building after deciding not to deal with Fong.
RH So you had negotiated to move JAM out of 503 Broadway?
LGB Right. I negotiated a new deal predicated upon the arrival of this money coming through. I also negotiated a federal government guarantee of up to 80 percent for all investors, so if you invested $2 you would only lose 40 cents investing in the Corporation for Art and Television. That was being done on the city level with state investment money. Anyway, the Department of Justice approached me, and said, "This company has never dealt with a woman before. We are curious why this turkey is dealing with you." Then they started telling me these stories that were just heartwrenching about what people, mostly black, had done to get money from them.
RH In terms of bureaucratic hoops and hurdles? Or more shady things?
LGB So the DOJ said, "We want you to wear a wire."
RH What, Linda?! What are you talking about? This is crazy.
LGB They said, "At your next meeting, when you're scheduled to close on the new building, we want you to wear a wire." My attorney was right there beside me, so he says to them, "You should go and I will let you know." He finally said, "Linda, do you want to take this on?" I said, "I got Fong coming in here with bats. I got the IRS everyday, all day on my ass. I'm trying to figure out how I'm going to figure that out, and now this?" And I was realizing that the deals I had put in place were going to fall apart, so I needed to find new money either way.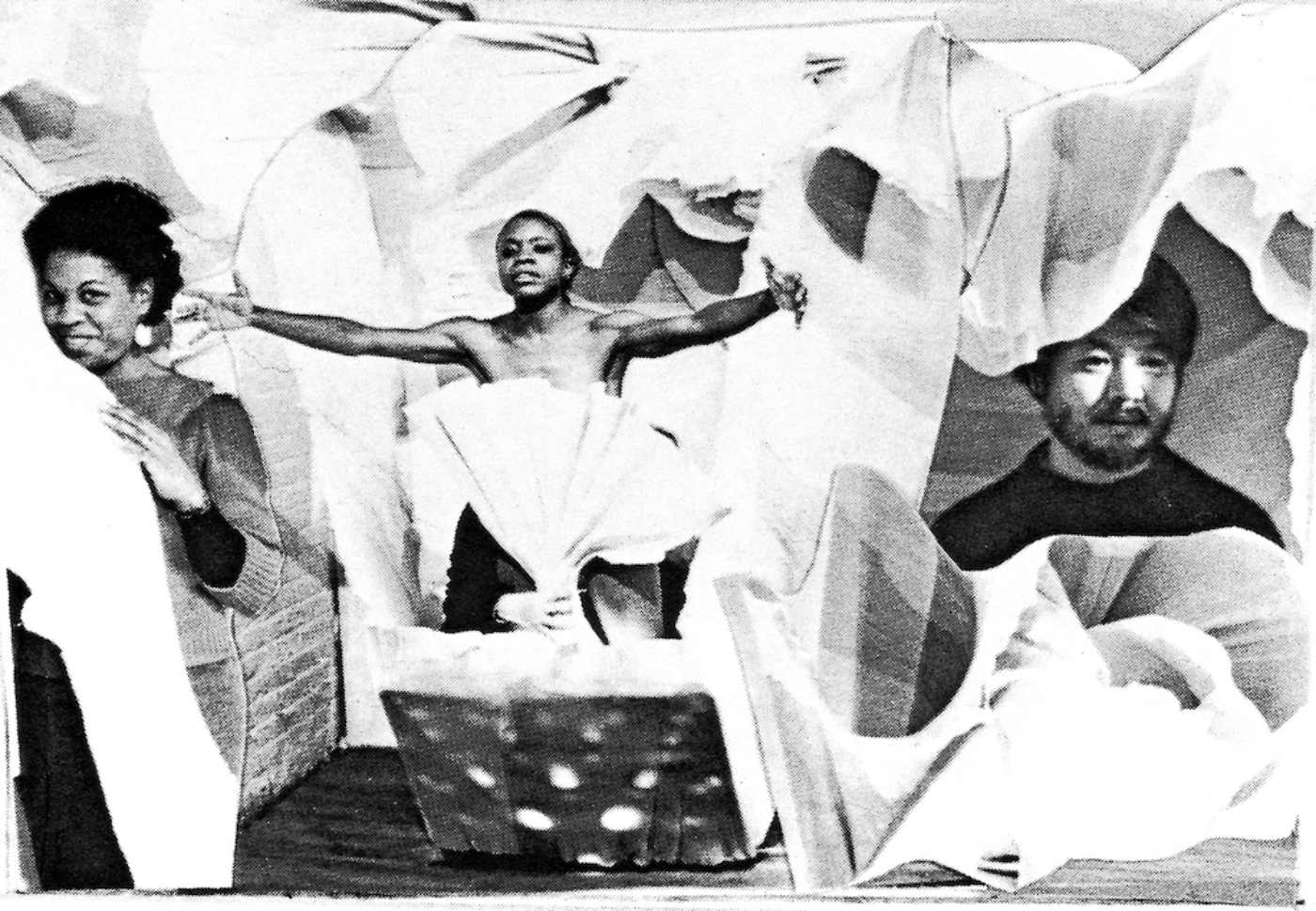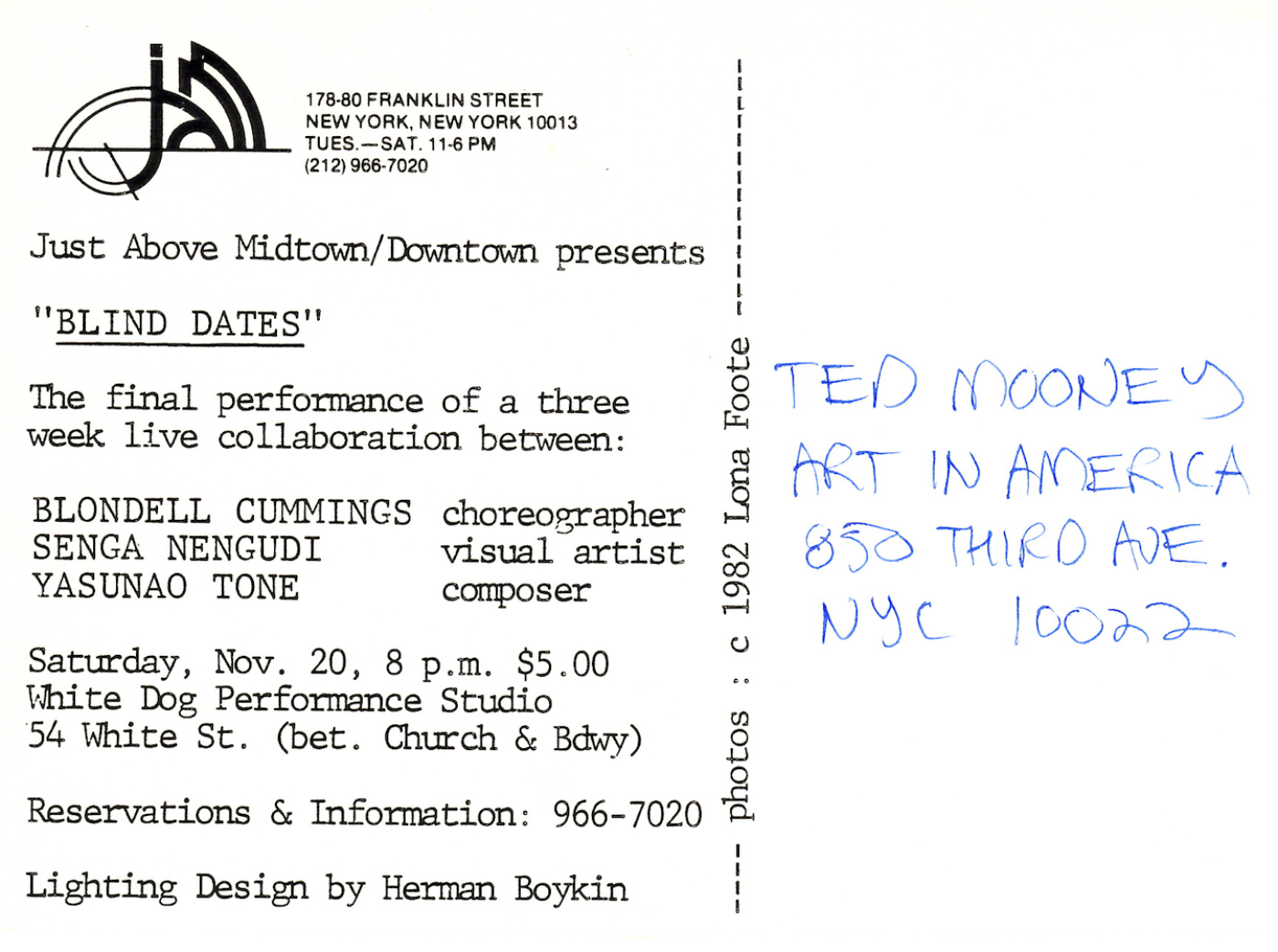 RH Were you trying to buy another building, not rent?
LGB Yes, I was trying to buy another building downtown and purchase equipment. At that point, I was stretched so thin I wasn't even sane. Everybody at JAM was like, "What the fuck is going on?" We were still doing programming every day and dealing with artists and not letting anybody know there was a problem.
RH Who was JAM at this point? Who was 'we'?
LGB It was a whole host of folks: myself, Greg, Craig, Wade Miller and Tony Whitfield were there for a while. Tony took a job at the Lower Manhattan Culture Council.
RH He got out. (laughter) Were you paying all these people?
LGB Yeah. Salaries weren't much relative to now, but still.
RH In terms of logistics, that was just another thing.
LGB Oh yeah. Payroll amidst all of these financial pressures was unbelievably hard to maintain. I can't wait until my self yells at me—probably not until my dying breath—my self will say, "Look what you put us through. You have these ideas and you have to take everybody with you when you pursue them, including me—your body. What were you doing?!"
RH I think your body is used to you by now. I don't know how else you got this far. It's not as if you've lost this impulse!
LGB Great things happened at JAM on Broadway. Really, really great things. We had Elizabeth Streb, who at that time was not being embraced in the way I thought she should have been by the dance community. She did a one- or two-month residency there that really pushed what she was doing.
RH This was still under the auspices of the residency/lab idea?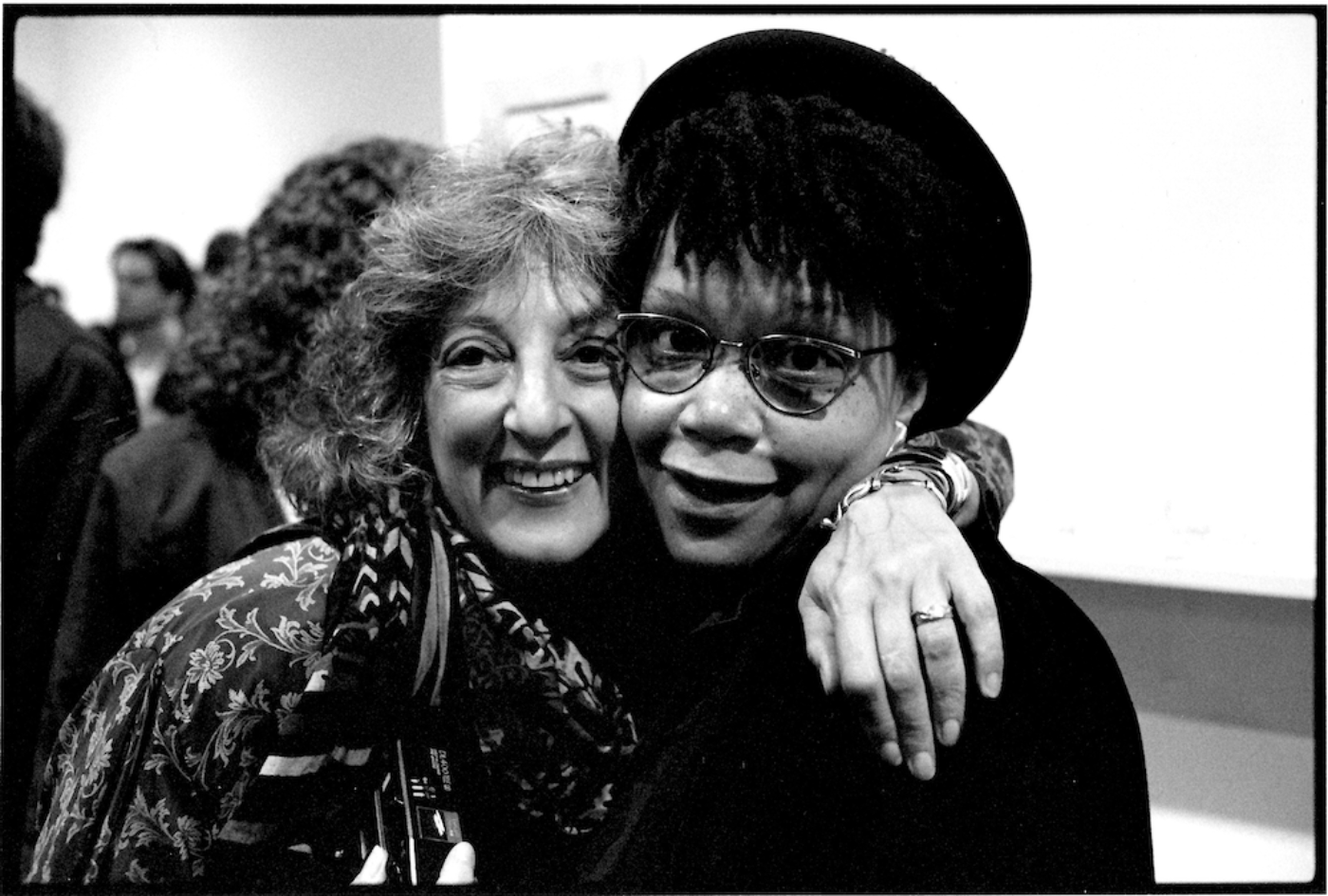 LGB Yeah. Maggie Renzi and Stephen Petronio were other choreographers who did labs. Composer and musician Butch Morris wasn't in the lab but he used one of our theater spaces all the time when he was in New York City to develop his theory and method of "Conduction." Steve Coleman and Five Elements which included musicians Geri Allen, Graham Haynes, and singer Cassandra Wilson practiced and performed there. JAM was always creatively electric.

RH I can't believe you went from 724 square feet to 25,000 square feet, and were able to use it.
LGB The Black Rock Coalition grew out of that.
RH Yeah, Greg Tate told me that Black Rock Coalition wouldn't exist without JAM. You gave a space for people to be. Was there an expectation to open studios or for people to have to do something at the end of their residency?
LGB No, I didn't like that.
RH Was there any idea for somebody like Elizabeth Streb to have a performance?
LGB Only if they wanted to. It was great. The energy! It hurt to shut it down.
RH It's just crazy that Chinese gangsters and the Federal government are coming down on this small business… I mean, in the grand scheme of things.
LGB It was so insane.
RH How much money was JAM making off of the income that the IRS needed to worry about?
LGB Not much.
RH So the investigation was the straw that broke the camel's back? It's a big straw.
LGB I will always hold it against the developers on Broadway. I only had eight office spaces. How is that screwing you up?
RH People trying to provide alternatives are given few avenues by which to succeed, but it's those alternatives that are the main bulwark against the market being the only arbiter of value or opportunity. You were trying to provide a way for artists to eat and live and work that wasn't predicated on the market, and so the market cut it down. It's very interesting what happens when people, particularly black people, try to create self-sufficient alternatives to capitalism. The kind of forces that array against these efforts… The Panthers made breakfast for children and that was seen as a huge threat. Granted it was part of a larger proposition that was absolutely threatening to the status quo, but that status quo was wrong. In the same way, JAM was small, but a huge threat.
LGB I'm glad you brought that up because I hadn't thought about the similarities. Things like JAM disrupting the practice of capitalism in America—any of us that were activists in the '70s and early '80s. JAM and everything I've ever done in life is about how one creates wealth that is inthe community, whereas these other players that shut that down are only about individual wealth.
RH Well, they are also about their community, but what is that community?
LGB That wealth is only monetary, but it's not an expansive view of wealth, which in my opinion is everything from environmental wealth to human wealth to culture. The overall wellbeing of individuals or families or communities or the Earth itself. That's a form of wealth.
RH So with all these forces against you, you decided to close JAM in 1986.
LGB I did. With a lot of disappointment, I decided to make money as a freelancer doing consulting work because I had a following after the closing of JAM. In a way, I kept it open with a friend who worked with me. Van Walker, who I met after we closed, said, "I've been hearing about you for years. I wanna help." So, I kept doing things. I tried to do things in Harlem in public spaces.
RH Like events?
LGB We had concerts in Mount Morris Park. That stage was raggedy, but there and in several other parks we did an outside concerts series. I was planning some special projects with Van. One was going to involve Brian Eno and black musicians and artists. That was all going forward until finally I just said, "I think I'm beating my head against a wall right now. I gotta start paying some bills." I couldn't raise money for any of that. We were just doing it on nothing.
RH I'm assuming you did not wear the wire for the Department of Justice?
LGB Oh, hell no. I was trying to negotiate with the Small Business Association (SBA) and the federal government. I did go back to the federal government and the agencies involved with these companies. The SBA owned up to it. They said, "We are aware of this investigation." I went to politicians. I went to everyone in New York City, Senators and Congress people. I was devastated. The line across the board was that I had probably been wronged… "So, you're going after the federal government?"
RH And that's a non-starter. I'm good, thank you.
LGB (laughter) I kept trying to do this programming as we're getting through this. Ultimately, I found out from the news, on the front page of the Times, that somebody I'd been negotiating the purchase and development of another building in Tribeca for The Corporation for Art & Television with, had struck a deal with someone else for the same building. We had a contract I had signed and we were waiting for the owner to sign and I get a call about an article in the newspaper. That moment was the only time ever in my life where I said, "I'm gonna go kill this motherfucker." (laughter) I could not believe this motherfucker was that evil, and as I'm walking out the door to go "kill" him, a voice in my head said, You better call your attorney and let him know you're about to kill this man, so that he's on call when you get taken to jail. That's how crazy I was then. I called our attorney, and he was remarkable. He talked me down.
RH The attorney?
LGB Yeah, the attorney. He said, "Linda, we're going to get rid of the IRS. We're going to take care of that. There is nothing we can do with you and this developer. Everybody's got a piece of something of his. He's got deals with everybody. It would be a conflict of interest for them, so you're going to have to let that go. I promise you we're going to have the IRS let go of you. You won't have to deal with them again." At that point I said, "Enough of all of this." I said to myself, What've I got? Well, I had a master's in business. I could be a consultant with nonprofits. I started doing that and then I discovered film in the mid-'90s. To this day, film for me is like heaven. I love every aspect of it.Working with people is wonderful to me. When I say film, I mean mostly documentary and experimental pieces. It's just amazing. I decided I wanted to make films, so I took some classes at the New School and started making 16 mm films. I made a couple of those, then started exploring video. That ultimately led to Flag Wars (2003), the documentary I made with Laura Poitras over a four-year period in my hometown of Columbus. It looked at two communities and the conflicts that arose around gentrification. It did really well, except that I got disappointed. To me, the goal of Flag Wars as a work of art was to tell this tale using video, the moving image, in a way that members of the audience wouldn't look at the screen and think that the people depicted were different from them. The whole goal was to make people realize that they're a part of that process and we all contribute to it.
RH It's a powerful film; it feels so prescient now. Based on the audience dialogue following the screening and conversation you and I did at the Brooklyn Museum in 2017, it feels like you did that.
LGB Except for when we were screening it around the country at festivals… We did well at festivals. At PBS, they had great viewership for the film but the Q&As afterwards were disheartening. Too often, people were saying, "That's not me. That's them." I was like, "C'mon now. We've crafted a film so that you've gotta see your own reflection in the eyes of people on that screen, and you're not seeing your reflection? You want to distance yourself from them?" Then I decided to make The Vote (2004) that looked at our electoral process because I was a chronic non-voter.
RH This was now in the 21st century?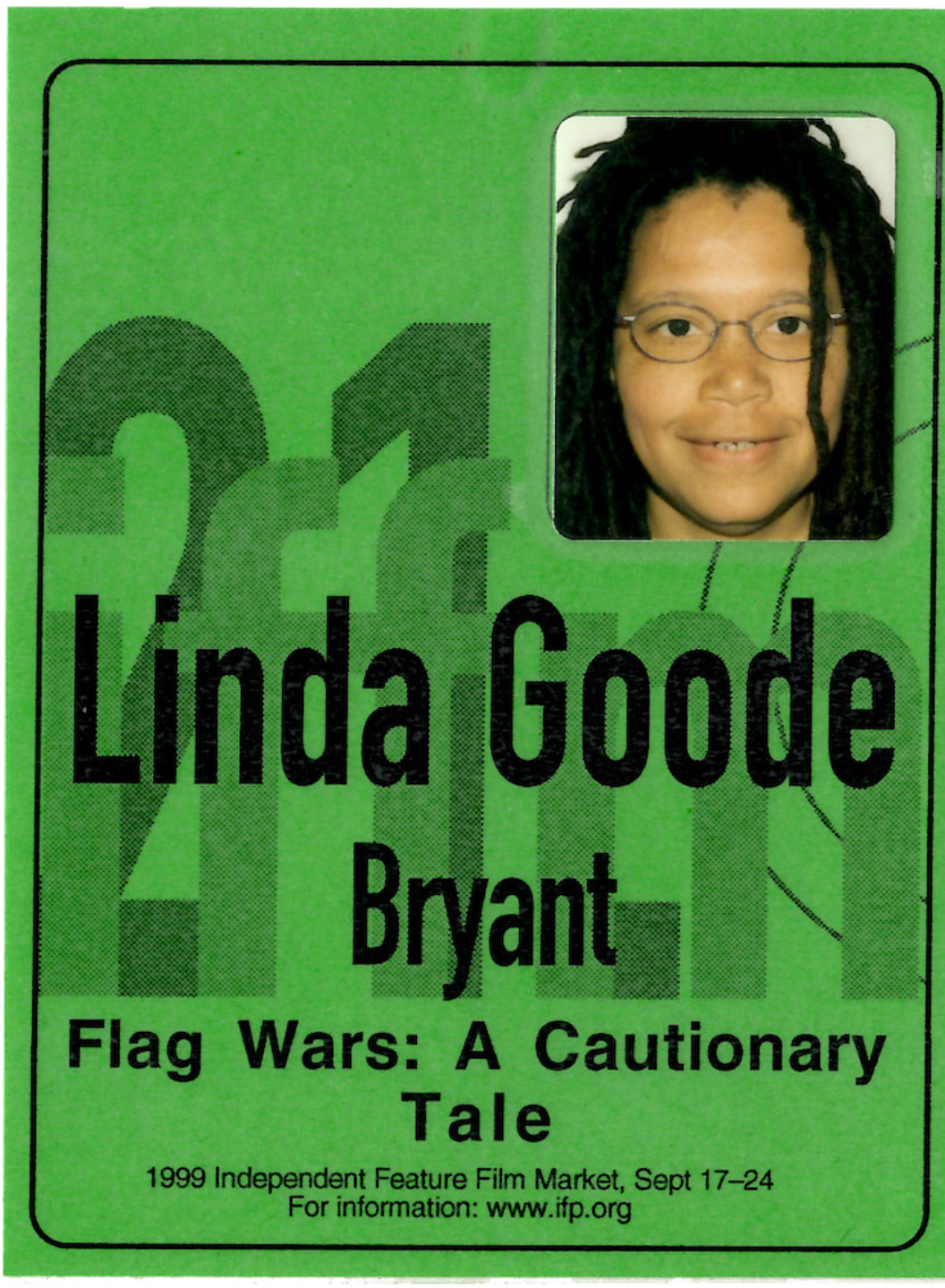 LGB This was in 2003 when I start shooting. It was going to be longitudinal film. I shot a couple Presidential primaries and elections and mid-term elections in between. That led to me starting the Active Citizen Project (ACP) in 2004—not because I ever wanted to make payroll again. I didn't. God help me, I didn't. Yet, filming candidates going from one city and campaign rally to the next, I realized how much "we the people" had become a passive audience to political theater. I wanted to do a project that made people active participants in the political process. People would create their own "platform"—The People's Platform—and this platform would be created by people who were disenfranchised or chronic non-voters because they were immigrants, incarcerated, former felons, homeless, or youth who were under voting age. I believe we did The People's Platform in eighteen cities, and we did this project in partnership with immigrant advocacy and service groups, public schools, homeless shelters, community-based organizations, and inside prisons and juvenile detention facilities. We went from Atlanta to Chicago to Colorado, across the country. We went travelling, and I put it on credit cards. I had all this debt from Flag Wars. And I took my indebted self and we went on the road. There were two or three of us going at any given time, Mary Cool, Angela Dews, and me. In 2006, we held People's Platform elections in six cities at tables next to polling places and online. We encouraged people to go out and create their own public platforms by canvasing people in their communities. The people in those communities would then vote on the platforms. Most of the people voting were disenfranchised people, but enfranchised people could also vote in these elections. An important thing came out of this initiative for me when were were facilitating a platform workshop with Philadelphia youth. At the end of this session with a group of fifty teens who had created their public platform and solutions for the challenges they faced, this young Latino brother says, "You know what Ms. Linda, this is really great. This is fun and stuff, but how does this change my life tomorrow?" For the first time, and I think the only time that I am consciously aware of, I bullshitted this kid. I was like, "Whoa." I said, "Well, it does it this way, and it does it that way." I don't bullshit. I just don't do that. I should've just said, "It doesn't, but at least it gives you some voice." What was going on in my head was the fact that I needed to bullshit him to keep these fifty other youths engaged. After that, I started saying to myself, You've gotta start doing something that has a direct impact on the people that you work with.
RH So now you're moving to the tangible?
LGB Yes, to the tangible. There was a global food crisis in 2008 when food prices were rising beyond the means of people in "developing countries" who weren't able to pay the higher prices. Much of the food in these countries was being imported in and they weren't exporting food because of global agreements from the G.A.T. (Global Agricultural Trade), the World Bank, et cetera. These countries were not growing food and instead relying on imports from America and its friends, so people couldn't afford to eat. I was creating this web film about the crisis. There were going to be these short segments that would look at the impact of this food crisis on people in the United States using that same network of eighteen cities fromthe election film. I wanted to examinehow this was affecting households and communities in the US and I wanted to look at its impact, internationally. When I started pulling information out of journalistic reports from around the world, I discovered footage from Haiti where people were forced to eat mud pies spiked with pebbles and honey. They were buying these pies at the marketplaces because they couldn't afford food. Women were sitting behind these markets making these mudpies. Beautiful images, and heartwrenching. It was in that moment that I was crying and trying to edit thinking, This is insane. What kind of world are we living in? We should all be able to grow our own food, even on concrete. That's when I started Project EATS, which is what I'm doing now.
RH Did you have any interest in growing food or gardening before this?
LGB (laughter) No, I still can't grow. Nothing is gonna come out of the ground if I put a seed in there. It was just insane to me that all of us have given authority to others to produce the things that we need. The things that are basic for survival should be the most essential to our labor. We as communities should be able to develop as much of those things as we need, and food is one of them. We can produce food in our communities. We can also establish the basis for creating wealth in our communities by using the resources we already have, and like I said, wealth goes beyond the idea of financial wealth. It's people having jobs and careers in their neighborhoods, where they're growing food and making products that are being sold within the community at neighborhood-appropriate prices, and outside the community at market-rate prices. It just makes sense to me. I am still very much involved in how we create wealth that benefits communities instead of individuals directly.
RH How many years has it been now for Project EATS?
LGB Eight years.
RH I feel like there's a thread there—do you feel closer in some sense to a solution? Do you feel like you're coming closer?
LGB I think this can be the most viable of all the things I've attempted to do or have done. This is the most fulfilling.Project EATS uses urban agriculture (we run several farms in working class and low-income neighborhoods in Brooklyn and other areas of New York City), social enterprise, partnerships, and yes, art—to distribute essential resources within and between communities. At the same time, I grew up in the arts. I am an art baby. I have always been an artist, and there are aspects of what I do now and do with a larger staff that don't allow me the space to be as creative as I'd like to be during a given day. I have to be creative in other ways, like about how money is used or generated, or how resourceful we are when we farm land. All of that stuff is creative, too. Project EATS is a work of art that supports people's own ability to make change. Change is hard, and most of us are not supported through change. How do we create art that actually has a direct impact on conditions that are social, economic, environmental, human, and historical?
RH Do you think you're ever going to go back to making films?
LGB I do. I think about making films. I definitely want to do a JAM show. I really do want to do a JAM exhibition.
RH Call me! (laughter)
LGB I will, I will! That's without a doubt.
RH I'm remembering when Eugenie [Tsai] and I did Crossing Brooklyn at the Brooklyn Museum in 2014. We had so many conversations with our colleagues trying to explain how it's all art, how Project EATS is the same as JAM. And people would get it. When you tried to get funding for JAM in the '70s and '80s, funders were not getting it, but now you've taken that commitment to self-determination even further and people are getting it. This is because of you and people like you who created things like JAM, and now these ideas and entities are totally legible to the art world—as art. It's a continuum. This is why the terraced mini-farm on the Washington Avenue side of the Brooklyn Museum, which is still there, gives my heart so much joy. Our colleauges were like, "Is it going to be pretty to look at?" We said, "Yes, in the way that growing things are, but if it wasn't, it would still be part of an art practice." They love the farm and the Project EATS farm stand, which still happens weekly during the summer. I don't work there anymore, and I don't know if it's necessarily thought of as an art entity but it feels like it belongs there—
People got it and really appreciated it, but it was such a mental hurdle to get to the place of everyone understanding how it could live and why it was art, even though your farms may not have seemed like people making art. And that it wasn't just you Linda making art, but the people that are at the farms, whether staff or community members (or both), are part of Project EATS, too. They are the ones doing it and you are like a conduit creating an environment, a conversation that they can then take on.
LGB We've gotten so restricted in what we define as art. It's locational, it's a particular form. I would say this, the only thing that we humans have even come close to creating that generates wealth, that benefits communities, is art. That's the wealth of experience, of knowledge, of communication. It's this kind of communication of knowledge, experience, and learning that is the ultimate definition of art, and anything that does that to me is art. Anything that benefits our communities is art. That's an expansive definition of wealth.
RH And of art.
LGB And of art.
BOMB's Oral History Advisory Panel includes Sanford Biggers, Thelma Golden, Kellie Jones, Odili Donald Odita, Lowery Stokes Sims, Mickalene Thomas, Carrie Mae Weems, Stanley Whitney, and Jack Whitten (in memoriam).
Support:
The Oral History Project is supported by the Seth Sprague Educational and Charitable Foundation, the Dedalus Foundation, Humanities New York with support from the National Endowment for the Humanities, and with public funds from the New York City Department of Cultural Affairs in partnership with the City Council.
Any views, findings, conclusions or recommendations expressed in this digital publication do not necessarily represent those of the National Endowment for the Humanities.
The Oral History Project Fellowship is made possible by the Stavros Niarchos Foundation, Cary Brown and Steven Epstein, Beatrice Caracciolo, John Coumantaros, Sally Ann Page, and Toni Ross.

Any views, findings, conclusions or recommendations expressed in this digital publication do not necessarily represent those of the National Endowment for the Humanities.
Rujeko Hockley is an assistant curator at the Whitney Museum of American Art. She is co-curator for the 2019 Whitney Biennial, opening May 17, 2019, Toyin Ojih Odutola: To Wander Determined (2017), and An Incomplete History of Protest: Selections from the Whitney's Collection, 1940–2017 (2017). Previously, Hockley was Assistant Curator of Contemporary Art at the Brooklyn Museum where she contributed to exhibitions including Tom Sachs: Boombox Retrospective, 1999–2016 (2016), Kehinde Wiley: A New Republic (2015), LaToya Ruby Frazier: A Haunted Capital (2013), and co- curated We Wanted a Revolution: Black Radical Women, 1965–85 (2017), I See Myself in You: Selections from the Collection (2015), and Crossing Brooklyn: Art from Bushwick, Bed-Stuy, and Beyond (2014). Hockley received her BA from Columbia University in Art History and is a PhD Candidate in Art History, Theory, and Criticism in the Visual Arts Department at the University of California, San Diego.