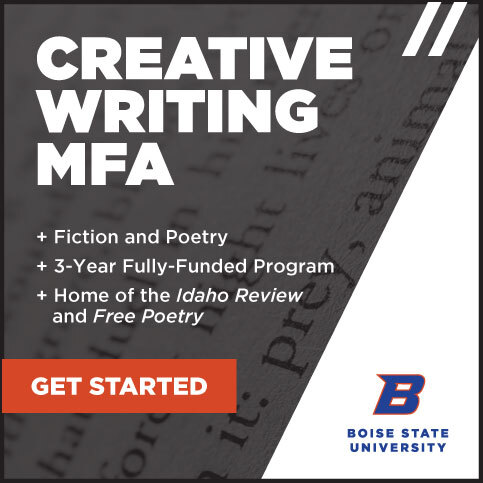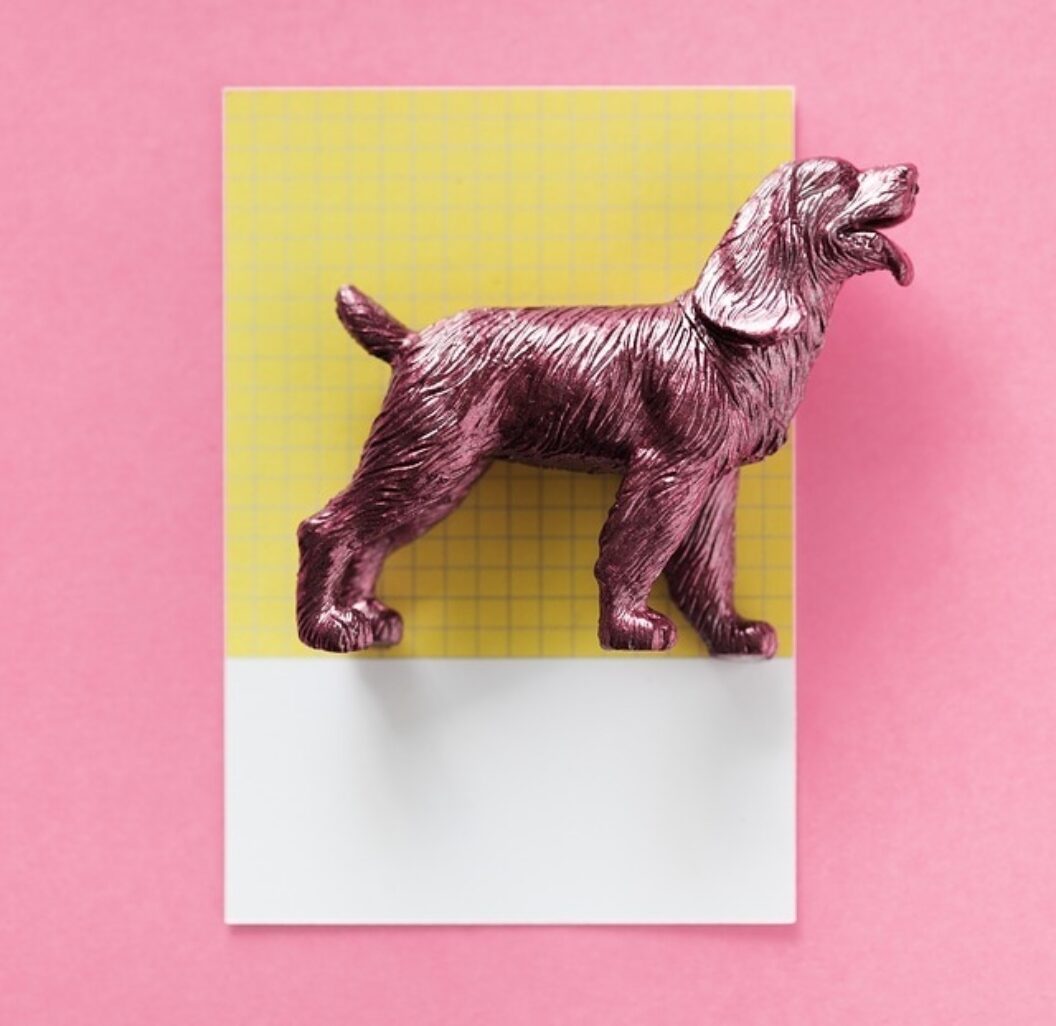 When I have a home I will
surround it with guide dogs
by the dozen beware
ever you are they will
show you the way
to the swing-seat the whiskey
the crabapple tree
our doors always broken
and even if they're not
all called Nelson
one of them will be
that much I know
and he'll take no distractions
on his walkie-talkie earning
every inch of his nickname
Hardworking Nelson
and setting the rest of us
some marvelous examples
he'll recycle and compost
eat well with restraint
but I think we will love him
most for his humour
his wet-nose devotion
in the darkest of times
Leonard died from a fall
in the night which just
would not have happened
on Nelson's watch
How do you do it
his admirers will ask
and I know what he'll say
as it's urgent and true
now more than ever
and then more than now
we owe each other everything
can't you see
If you're thinking what I'm thinking
blink twice, because you're in
love. It is springtime, the merry
etcetera, look ahead, where we're going
there's a clearing and in the clearing
stands a boxer who must have slipped
his collar on the path running through
the field. He is panting, drooling, is all white
except for the pink of his exceptions–
rawness in sections, gums, puckered jowls,
the rims of his eyes, pads of paws.
His tongue spills sideways, tastebuds
like the flecks of pollen on the petal

of a lily, hot flush pimpled pink.
A beau of mine once thought
not to take a drink to me
but a single unbloomed lily
after my Shakespeare exam,
because, he said, I was the only one,
because, I thought, he is a cheapskate.

(Break their hearts in tutus,
girls, and they'll struggle to get a purchase
on any hard feelings, just handfuls
and handfuls and handfuls of tulle.)

()

Whenever we are on the brink
of saying breakdown where I'm from, we panic
and say nervous breadvan, even nervy b
and along comes a vehicle, gelatinous on
its axle, just raspberry jelly or an iced bun really,
wobbling down the long and winding road.

()

Who has salmon pink geraniums?
Who dreams of a damson-tiled bathroom?
Who has cancer in her pinkest parts,
and cuts her nerves with pinking shears,
so as not to fray them?

()

I ordered a gin and yonic, no one heard me.
I ordered it again and no one laughed.

()

I know how the boxer feels. I was once
in a bizarre instance of gradual kidnap,
in a park with a man who wouldn't stop talking,
or let me stop walking, until I signaled to a cyclist
to gently knock him down. He texted once more,
with his unbandaged hand, but was then no bother.

()

Follow me down an avenue of trees from a crystal garden:
magic rabid foaming trees bursting all around in pink and blue
and I thanked Mrs Slocombe, said I am being served (fingers
crossed anyway).

I want to pin you down slow and steady,
as a cow lowers at a little inkling of rain and I'll fasten
your hands with stems of two broken glasses from which
I will sip elderflower martinis for this will be thirsty work,
this will be everlasting even though I am floral and you've
your shortcomings.
I am going to let you go
only if you bring me a present and think of me upon
every which bay: lying on a beach towel, looking
like rhubarb covered in jellyfish and howling for you.
()
What I'd do for a complexion half as nice
as Knightley's blisters.
()
Who has a VW called Betty Blue that is coincidentally
so prone to breakdowns? Grinds to a halt at the side
of the road, long and winding, tamps down the hysterics?
()
Fallen pinks lie strewn, strewn, strewn as shagpile
under Nick's pink, pink, pink moon in the light of which
you saw me standing, only alone because you were
late, were someone I really could care for, someone who then
kissed me ten times by the Thames Thames Thames
and the brass band played but we didn't hear them,
and I do like to be there in my daydreams, your hand held
at the small of my back. It strikes me that if it was any smaller,
your hand wouldn't fit there so well. I am used to blue veins
in pale things, not the pale veins in the blue door,
with a very nice knocker and the worst kept secret in history
behind it and some of the worst drinks, too. I am going
to be more assertive next time because it's taken me ages
but I know what I want and the fool's gold shooting through
my blue stone brain is electric, is like that, is a vision of you,
apologetic, back to Big Ben and incredible
The sign enveloped in vines says the land has healed
at the plantation, oh good,
I'm happy for you, soil,
I think, as we are driven away
in Darren's, or Derrin's car, who really knows
where we're going as the dawn breaks
()
Chill some red wine, pour it through a strainer and call it
The Gregory, baby, like it's worth a title, its inventor
invites us to Hustlers, gentlemanlikely,
yeah it's a strip club, but as someone who knows strip clubs,
this one's more of a circus,
oh good, and they've sent us the clown
()
I have been bitten to death
I say, when I have only been bitten a little bit, by midges,
I am still alive,
I can see the refinery,
I can see egrets, I call them herons,
the pick-ups file into the parking lot
all the men are smoking,
like the chimneys behind them, and over by
the levee is a gator with my name,
waddle over here, baby, and eat