Lincoln Center Theater's new Resident Director, the first Black woman in this role, speaks about the many plays she's directed and the importance of celebrating the rehearsal.
This is an excerpt from BOMB's Fall 2021 issue.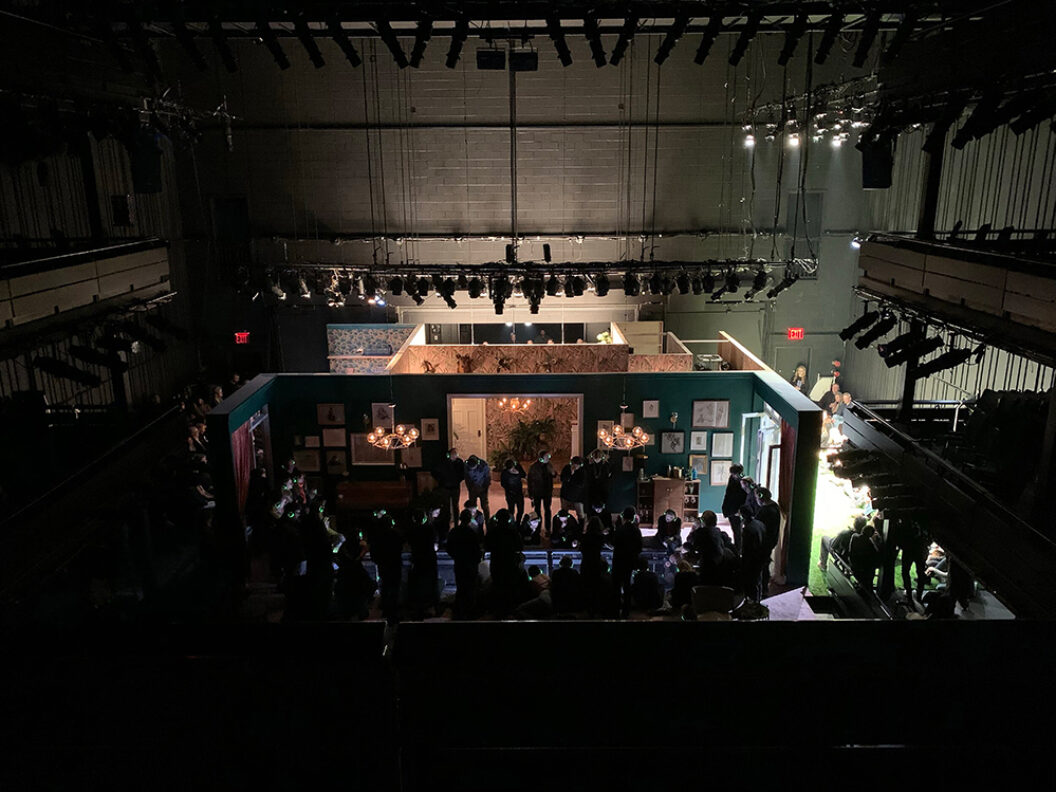 Two types of directors seem to dominate the American theater. The first is sometimes referred to as a "new play director," a kind of acolyte or midwife to the dramatist—whose text and vision are the Gods we all serve!—and which, at its most unoriginal, is a role often more administrative than additive. Then there's the rarer instance of the auteur-type: the restager or reviver of classics and occasional deviser of their own works, though often in collaboration with a "company" of other artists and/or "inspired" by prior texts. But if you look hard enough, there does exist out there an even rarer breed: the director who can do both—who crosses and recrosses these invisible boundaries with little-to-no effort and equal power in each realm. It is these directors that we often refer to as the "visionaries" and it is to this latter class that the genius of Lileana Blain-Cruz belongs.
When I say that this two-time Obie award-winning artist's work is stylish, it is not in the sense of fashionable, which can often suggest a kind of trendiness or disposability. There is stylish in the sense of truly distinctive or singular, a quality which points in the direction of timelessness. Unlike with the majority of her contemporaries, you can usually tell within the first few moments that you are in the midst of a Blain-Cruz theater experience. Her body of work to date is characterized by an almost feral sense of play; high energy performances by radically untraditional ensembles; a vivid design aesthetic which is often built around dreamlike spaces of highly saturated color, sound, and light; and the palpable presence of a fearless mind at work on some dense conceptual knot.
As a human being, Blain-Cruz buzzes with a similar—and infectious—mix of joy, color, sensuality, sensitivity, generosity, perceptiveness, and flat-out brains. As an artist, she seems driven by a boundless curiosity for life in its many modes and an openness to new forms of feeling in the theater. This combination has distinguished Blain-Cruz in a little under a decade as one of the most significant and influential theater-makers of her generation, and it has been my luck and pleasure, as a friend and former classmate, to have known and witnessed this artist at work for literally half my lifetime. Sometimes it can be an honor to know where the skeletons are hidden.
—Branden Jacobs-Jenkins

Branden Jacobs-JenkinsSo tell me something I don't know about you. And remember: I know almost everything about you.
Lileana Blain-CruzDid you know I was on the swim team in high school?
BJJNo! Were you good at it?
LBCI was terrible. (laughter) But one of my formative experiences was losing the one and only meet that I ever did. I was like, "Guys, you know I'm slow, don't put me in this meet." But they told me I had to compete. So I did. I was last, and I was shaking so much that the next racers had to wait for me to get out of the pool.
BJJOkay, obviously that was a formative experience.
LBCIt taught me how to fail. Losing that day felt like the deepest, most embarrassing public failure ever. But it was actually kind of hilarious, and at the end of the day, I could laugh. I understood that it's high stakes and low stakes at the same time. Like, this means so much and yet nothing matters at all.
BJJI love that. You quit swim team after that—or did they quit you?
LBCThey were like, You can be at the practices. (laughter)
BJJLittle did they know they had the greatest directorial mind of her generation in their midst! (laughter)
You were raised up and down the Eastern seaboard. Talk about that.
LBCI was born in New York City. We moved down to Fort Lauderdale and then back to New York, and then back to Florida again. I started high school in Miami, but I was in North Carolina for my senior year. Then I went up to Princeton. Top, bottom, and middle of the eastern seaboard.
BJJI might be projecting here, but it's always seemed like I can feel Miami in your work and your design aesthetic. Would you say that your visual spirit was formed there?
LBCI have a deep love of tropical plants, acid pinks and greens, and all of that was probably informed by my time in Miami. I also loved the clubs, which I went to a lot as a teenager. All these sweating bodies and flashing lights—that was so mesmerizing and beautiful to me. The collision of all of these different people who are simultaneously aware or not aware of themselves. For me, it was an amazing form of theater.
BJJWhen it comes to building one's sense of what makes something theatrical or dramatic or sensational, I suspect everyone draws on the visual culture they encounter during their formative years. Because it's in those early years that your senses are really being born.
LBCIt's also the music. Going to those clubs, there was the feeling of your body throbbing. And I'd think, This is alive. We are all alive right now, and there is something that is moving us. And that's informed how I approach theater.
BJJYou come from a party family, right? You all will literally go to a club together—as a family. And, obviously, I love your family.
LBCI know. (laughter) I love my family too. And they have come to almost every single one of my shows, or at least my parents have, for sure. We just love hanging out. Every birthday, anniversary, graduation, anything…. It all involves coming together and everybody eating and dancing. I credit my mom and dad for being the organizers of that family party spirit. Even if we were ten people in a small apartment, at one point the radio would come on, and everybody would be dancing. That is a ritual. My eighty-something-year-old grandmother, was like, "Come on everybody." And I'm like, "Are you hopping on one foot? Where is your cane?!"
BJJWhat do you think those moments are about?
LBCIt's celebrating the fact that we're here. It's the pure physical joy of being alive together. By dancing together, we get to celebrate each other and hype each other up. If somebody does something ridiculous, we'll all be screaming, "Yeah!" It's so fun. And it's freeing, you know?
BJJI don't want to package you as some sort of brand of "club theater" or "party theater," but I find that interest in sensuality and sensation and ensemble movement very present—uniquely so—in that early stretch of your work. Though I did begin to feel a shift, even before COVID shut everything down. I felt your aesthetic investigations were moving in a different direction, or expanding?
LBCIn some of my earlier pieces, I used parties to get at both the seductive and the problematic ways in which we operate in the world. (Like the blatant misogyny in my production of The Taming of the Shrew.) Lately, that intention has been driven more by plays that layer language complicatedly. Alice Birch's Anatomy of a Suicide is an example—where you have three storylines happening simultaneously. It requires a certain level of stillness and tension to maintain its clarity. The same with María Irene Fornés's Fefu and Her Friends. The audience needs to be able to hear and also feel the characters' thoughts—this is perhaps the "brainier" work. It moves from outer chaos to inner chaos, and I was finding plays that express that formally. Those two playwrights, Birch and Fornés, are great at it.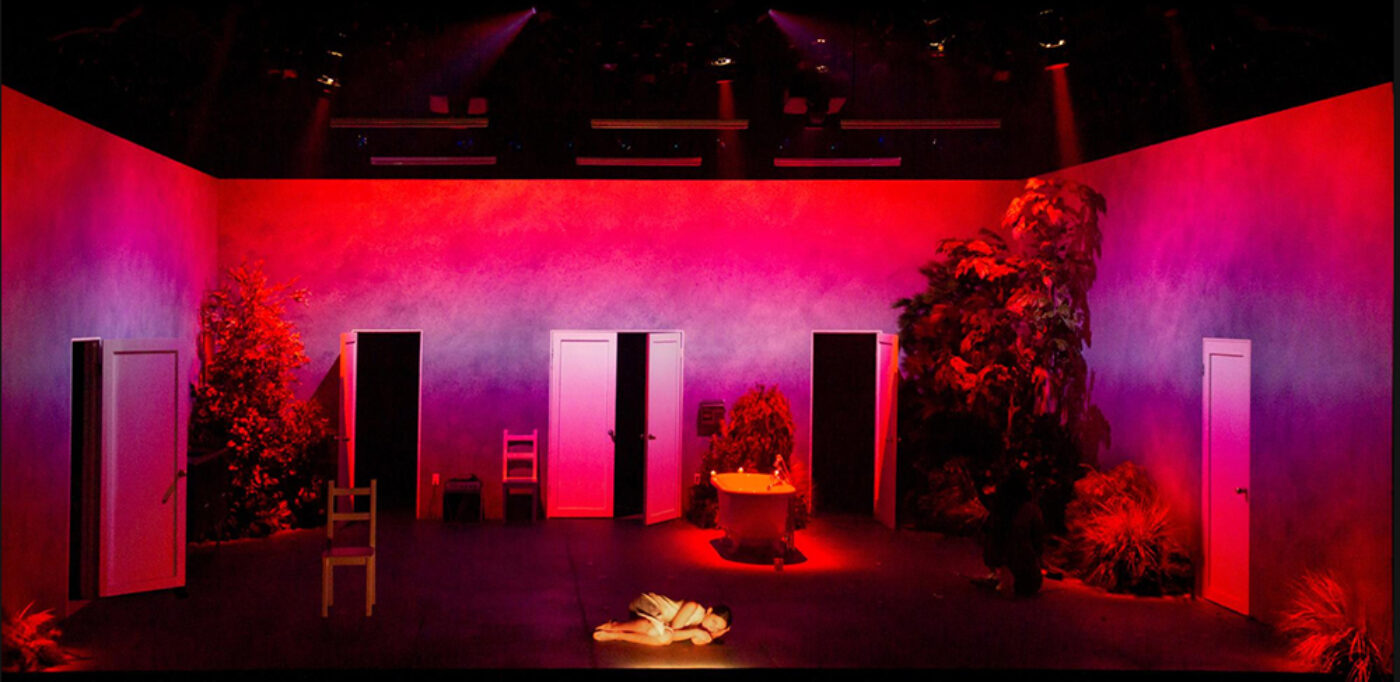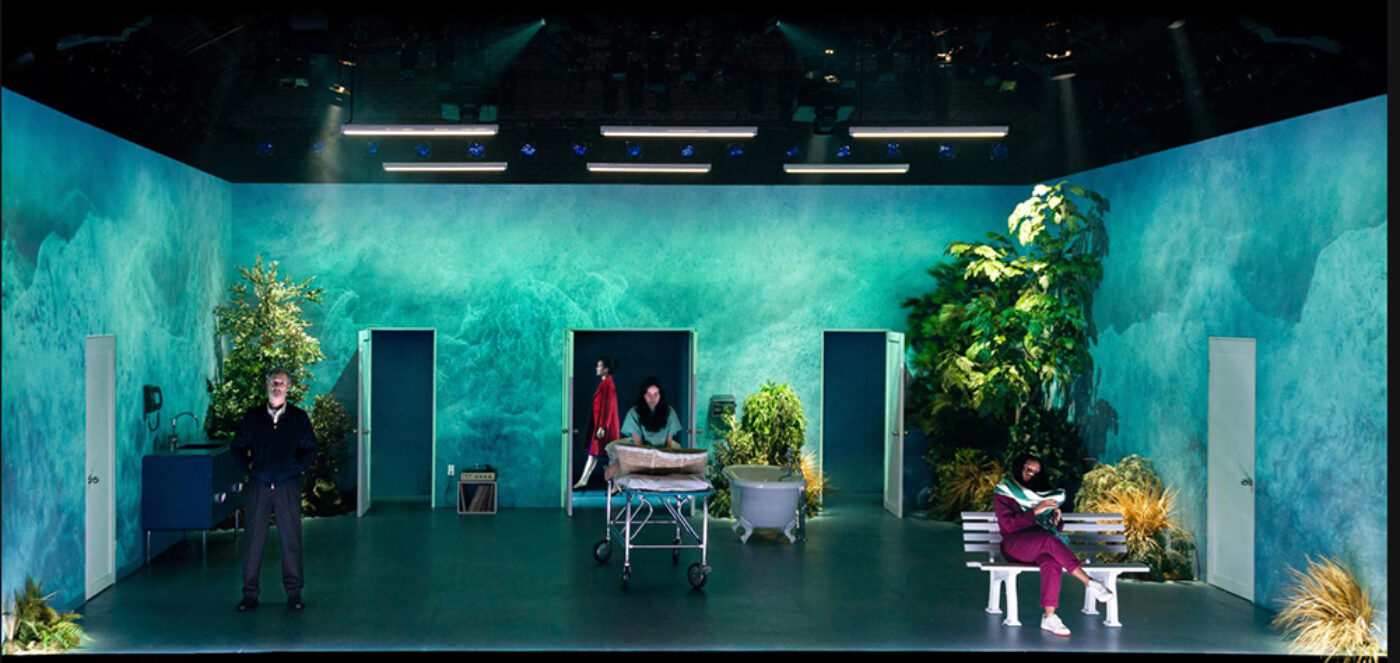 BJJYou're known for these very joyful—almost cathartic—rehearsal processes. I've had the pleasure of going through a couple of them with you. Are you consciously cultivating a festive atmosphere in your rehearsals? Even if the work is dark as hell, like Anatomy of a Suicide—
LBCThat's one of the darkest. On a very elemental level, one of the reasons I love theater is because it can make room for joy. As you well know, the economics of making theater are infuriating, so having chosen this path, the payoff for me is ultimately my love for it. So then why not engender that feeling of love in the room and remind ourselves that we've chosen this particularly hard path for the love of it, for the love of life in some ways? We are so dedicated to finding truth, to feeling alive, to making other people feel alive. It's easier to access that when we are joyful and appreciative of our choice. And that can open us up into the darker realities of some of the themes that we're trying to explore, right? Because we have to be vulnerable.
BJJJoy makes you a better explorer.
LBCExactly. In some ways, it's my attempt to bust out of fear. Because I think there's so much fear all the time in making, for myself included. Cultivating joy, having fun, is pushing past that, giving ourselves courage to keep going.
BJJWhen did it become clear to you that directing and theater-making was the thing you were going to be doing with your life?
LBCWell, I've always loved reading. I love books. As a child you get to run away into your own universe by reading, right? So that was my entry point. I thought, Okay, I'm going to be an English major and maybe I'll just read good books for the rest of my life. And then I stumbled into the theater in college and watching worlds come to life onstage was really thrilling to me. Or not even just worlds but stories. That experience of manifesting it—
BJJI'm interested in stories on stage. But you kind of got a reputation early on for staging, like, non-stories. The first of your productions I remember seeing were these famously "unstageable" plays like Doctor Faustus Lights the Lights or Funnyhouse of a Negro. You took on these high modernist texts and managed to bring them to life very lucidly—finding the story, in some ways. What attracted you early on to those difficult texts and where do you feel you are with them now?
LBCThose were two plays I got to experiment with in grad school. I was attracted to their complexity: multiple layers of existence happening simultaneously felt—and still feels—truthful to me. They were written by women, and that felt significant. In Gertrude Stein's Doctor Faustus Lights the Lights, the circular repetitive language works against patriarchal linear narratives. It changes our understanding of time and our relationships to each other. Things aren't always fucking simple or clear and linear, and I appreciated that they ask the audience to work, to listen. I recently felt the same when working on Suzan-Lori Parks's The Death of the Last Black Man in the Whole Entire World—on the page it can seem almost impenetrable, but then you realize it's a love story about a man and a woman. This Black man has been murdered repeatedly throughout time, and we experience "all time" as this woman helps this man cross over into death, all while being in conversation with a chorus of Black spirits and the audience. Finding a way to invite everyone to participate in that experience of a multiverse of time is unendingly interesting to me.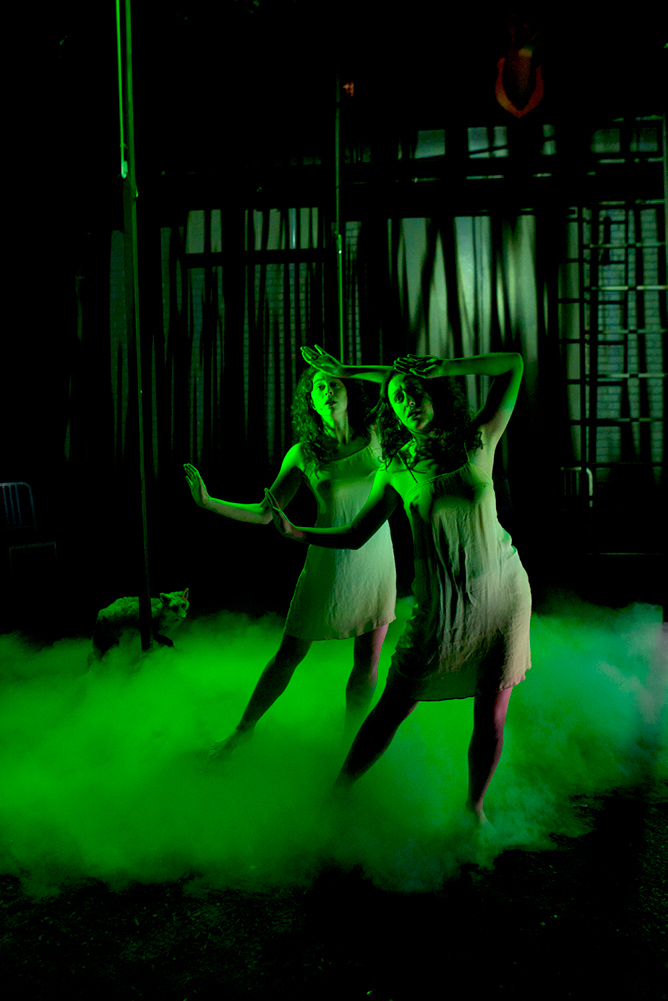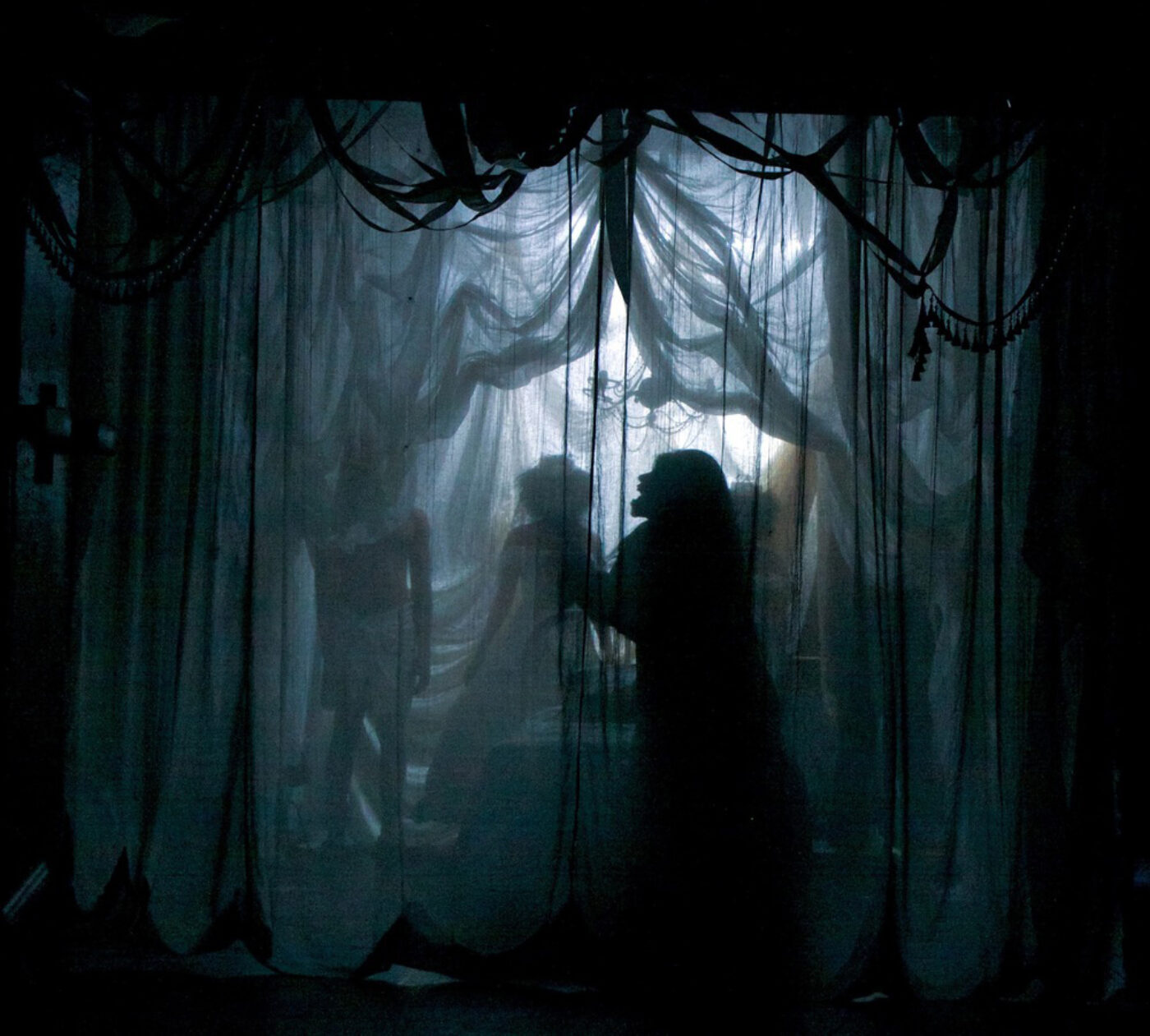 Branden Jacobs-Jenkins's plays include Girls, Everybody (Pulitzer Prize Finalist), War, Gloria (Pulitzer Prize Finalist), Appropriate, An Octoroon, and Neighbors. A Residency Five playwright at Signature Theatre, and a 2020 Guggenheim fellow, his honors also include a USA Artists fellowship, the Charles Wintour Award, the MacArthur fellowship, the Windham-Campbell Prize for Drama, and the inaugural Tennessee Williams Award. A proud member of the Dramatists Guild council, he serves on the boards of Soho Rep and the Dramatists Guild Foundation and is an Associate Professor of Practice at the University of Texas at Austin.
Originally published in
Our Fall 2021 issue features interviews with Rabih Alameddine, Lileana Blain-Cruz, Suzanne Jackson, Candice Lin, Kevin Morby, Naudline Pierre, and Diane Williams; an essay from Hafizah Geter; short stories from Akil Kumarasamy, Harris Lahti, Holly Melgard, Edward Salem (winner of BOMB's 2021 Fiction Contest), Adrian Van Young, and Diane Williams; a comic from Ricardo Cavolo; nonfiction from Hugh Ryan; poetry from John Keene and Marcus Wicker; a portfolio by Manthia Diawara; and Nam Le's newly hand-annotated interview from 2009.