Bellatrix Hubert talks with Legacy Russell about the state of the arts, not being a curator, and the buzz of her recent Hummingbird.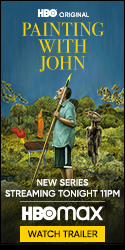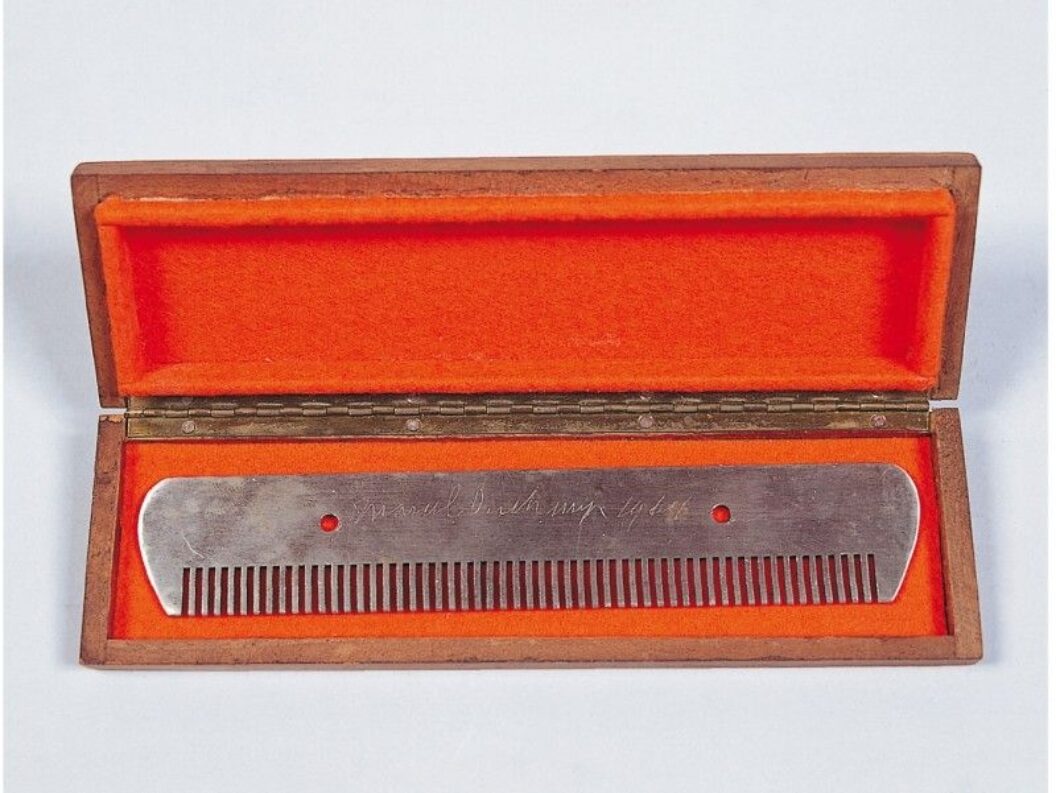 When Bellatrix Hubert and I first meet, we firmly shake hands.
"Legacy," I say.
"Bella," she offers.
I had arrived at Chelsea's David Zwirner to check out the summer exhibition, a showing of twenty-two artists lyrically dubbed Stand Still Like the Hummingbird, an homage to Henry Miller's potent book of the same name, first published in 1962.
Miller—a writer and a painter—built a career suspended between two identities, a life that enacted itself as both a bridge and a hybrid between the literary and art worlds. With this in mind, it comes as no surprise that the work for this particular exhibit at Zwirner seems to toy with perception: nothing is quite what it seems, everything is not at second glance what it postures to be at first. This is why it strikes me as a prime plot twist to discover that Bella—though curator of this particular show—is not, in fact, a curator. Partner and Director of the David Zwirner gallery in New York, Bella's Stand Still Like the Hummingbird is a new direction for her and therefore somewhat of an experiment. Traditionally she spends her days with art, but not curating it; rather, she is a liaison between the gallery and the creative energies that fuel its existence: artists themselves. Thus, Bella-as-curator brings to Zwirner's summer calendar a unique perspective, one that is not trained, trimmed, tailored, or edited, but rather visceral, immediate, and palpating with gut instinct.
In his Sexus, Miller noted, "Every day we slaughter our finest impulses." For Bella's Hummingbird, however, no blood was shed. With impassioned spontaneity alive and kicking, we sat down after the show to discuss how it got its wings and to meditate on the East, the West, and everything that flies between.
Legacy Russell Let's start from the beginning and work our way forward—it would be nice to hear a little bit about you as an individual and about how you arrived at Zwirner and—
Bellatrix Hubert —batting down the door. (laughter)
LR —yes, exactly! And your thoughts as you've moved through your own career and arrived at this point. I know it's kind of a broad question.
BH I'm very lucky—once I started working in galleries, I really found my niche and my purpose. It was pretty clear that [gallery work] was what I was interested in. I started out in San Francisco, and I liked the program at David Zwirner at the time. I moved to New York and literally—I didn't bang on the door—but I literally just showed up at Zwirner's space in SoHo, at the time it was a tiny gallery. But they didn't have work for me and I went to Gagosian for a couple of years.
Then I heard that there was a job in sales at Zwirner, and I immediately went downtown, met with David, and I got the job! It was a pretty small team, but a really great one and a great program. My first day on the job was at a race track in California with Jason Rhoades. Just what the Sorbonne prepared me for! Initially, when you arrive, you think, Oh, I'll just be here for a couple of years, but one great project led to another, and the gallery grew, and we all grew together.
LR Chelsea has changed so much since the shift from SoHo to being here in Chelsea. The space has changed completely …
BH You know, galleries have changed a lot. I've been doing this for twenty years now and there's always been a need to work with artists. Museums have a different role. They usually come into the picture when it's all played out already, but with galleries, you are part of that moment when artworks move from the studio, the private, into the public. The artists need a place to articulate that, a back-up. For a long time there was no real "infrastructure" set up to properly manage artists' careers—there weren't the right means or enough money. One of the positives of more money flowing into the art world (there've been bad signs too), is that galleries can better serve the artists.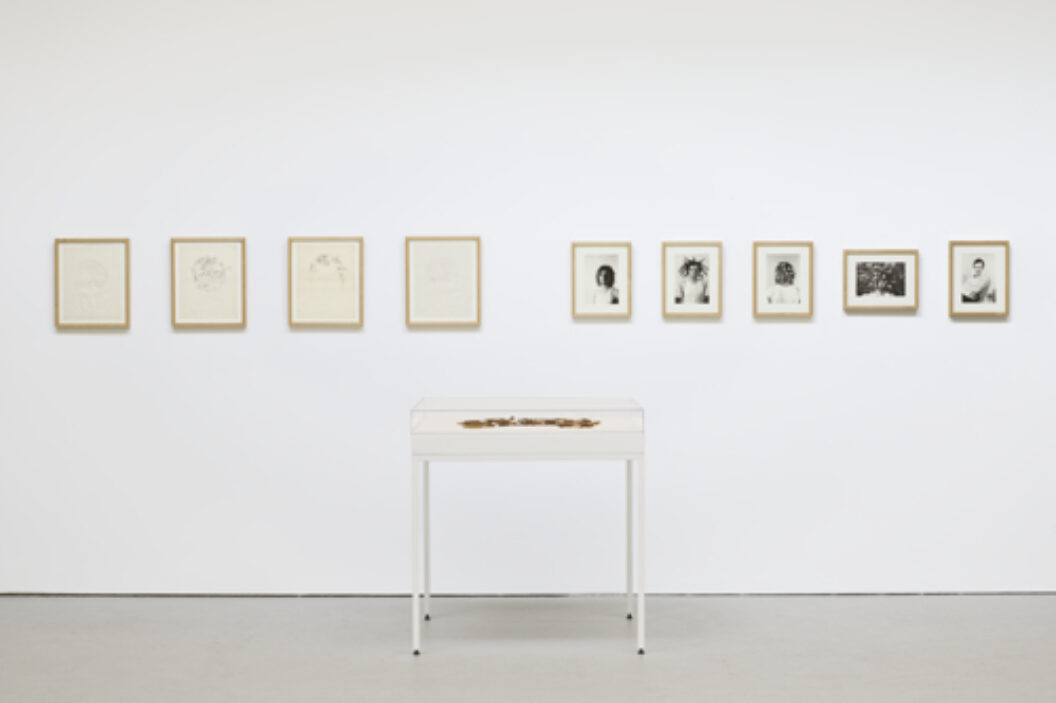 LR It's great to notice that more and more curators are being acknowledged as creative forces, that that idea of the white box has been somewhat disassembled. And with this show in particular there's kind of a poetry to how you've composed things, which is really lovely. So let's talk a little bit about the title of your recent show, Stand Still Like the Hummingbird, how did it come about?
BH The title of the show came really late and it was a bit agonizing. By then I already knew more or less what was in the show and I didn't want a title that revealed too much. I was reading late at night and I came across the title in this book of essays by Henry Miller. Miller is great for many reasons. I like how blunt he is. His writing is loose and free-spirited. He wrote Stand Still Like the Hummingbird in Big Sur. And that in itself is a link to Carol Bove and other artists in the show who are also from the West Coast. And the title is also great independently of Henry Miller. There's this idea of what you see versus what is there, or what you see not really being what it is. The idea of mis-perception: you're standing still but you're moving—such contradictions are very common in the art practice. I'm not a curator, I'm a gallerist; this is a wonderful moment when I can be really free, and primarily use my intuition.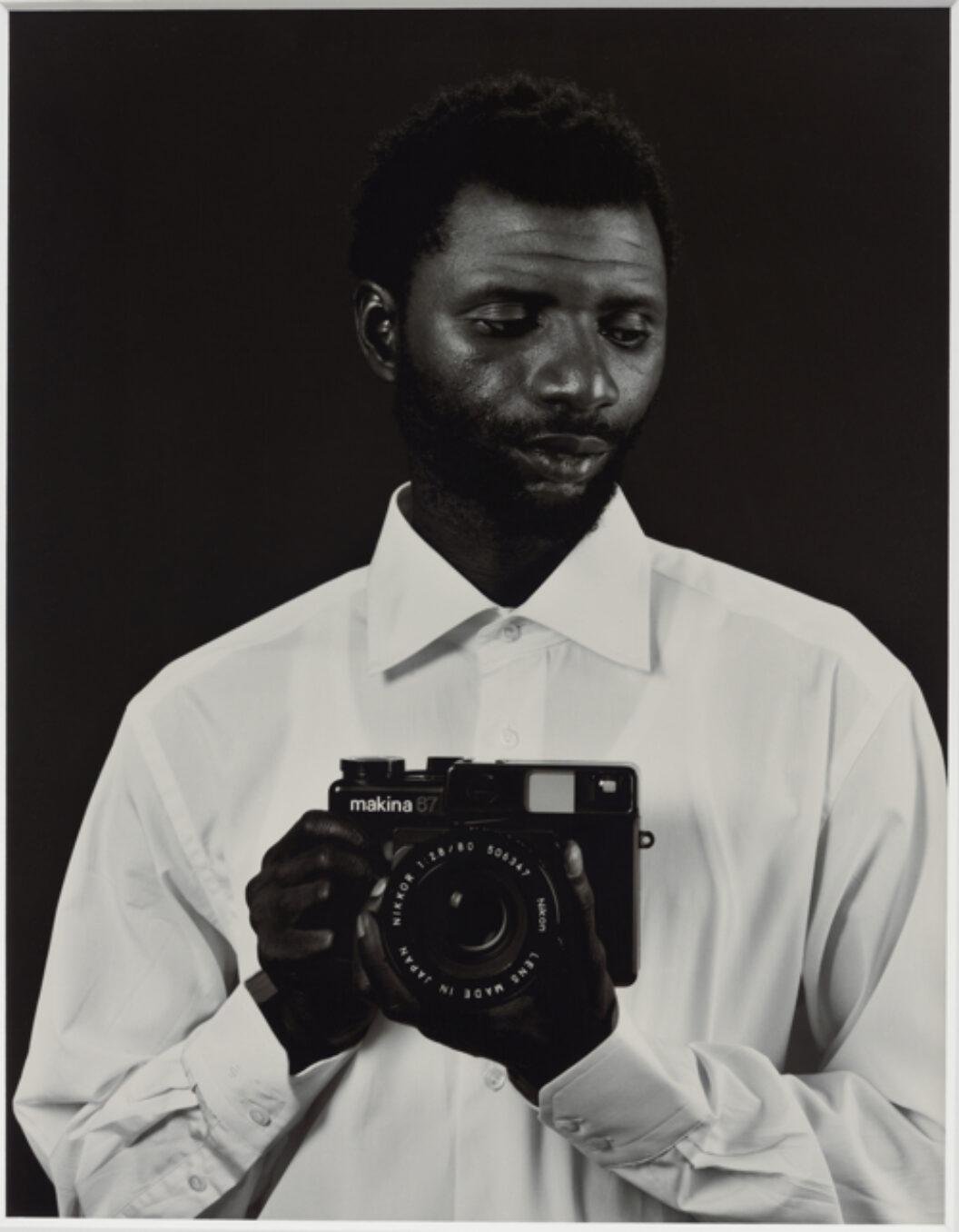 LR As the show has now closed, were there any interesting anecdotes about the works that have unfolded? Or maybe this question is more about the stories about the works that informed how the exhibition came together within the space?
BH Christopher Williams's Mustafa Kinte (Gambia) was the starting point of the show. When I started thinking about the show, I thought of these Mustafa prints. And then I started thinking about the Jim Nutt portraits, which are graphite drawings. These works—they're so different. But I was really certain that I wanted them both in the show. They are understated, deadpan; those choices helped me find the other works in a strange way. I used Mustafa as an anchor, and from there, relationships and dialogues with other works started. I like seeing Christopher Williams in relation to Carol Bove. The figure in Williams's Mustafa is really important, people are definitely looking at him … to me, these works are about the history of photography, and all these formal ideas about color and black and white, and how you create different shades. But there's also a dialogue with Sherrie Levine, there's a dialogue with Thomas Ruff and Bernd and Hilla Becher. All the works in the exhibition have been in conversation with each other, throughout the duration of the show, as they have sat together.
LR I love your selection of Williams's work for many reasons, but as you were talking, what came to mind was how the figure in this work is documenting the space and the artists within it. It acts as a kind of guardian. It's very meta to think of that double looking: I am looking at this figure but the figure is looking at me, and also observing the world and the works around it. Each of the works being so different, it's kind of important to document that as a larger idea.
BH Completely. I love the mystery in that photograph, too. You never really find out who Mustafa is or what Christopher Williams was trying to achieve with the portrait. (laughter)
LR —It's also a little bit about East versus West—East Coast versus West Coast—and it seems that the artists that are in the show definitely seem to have positions within America geographically. Were you aiming for this?
BH I'm not sure it was that intentional. When walking through the west gallery space, many people thought it was a show about Californian artists, because there's Ed Ruscha, John McCracken, Mason Williams. In reality, I think it has more to do with my personal background. I worked and lived in San Francisco for a while and have worked with a lot of artists from California. Someone once told me that everything west of the Mississippi is really different, and I think there's a lot of freedom when you're making art there, it's far enough from Europe. It's where Nauman's from, too …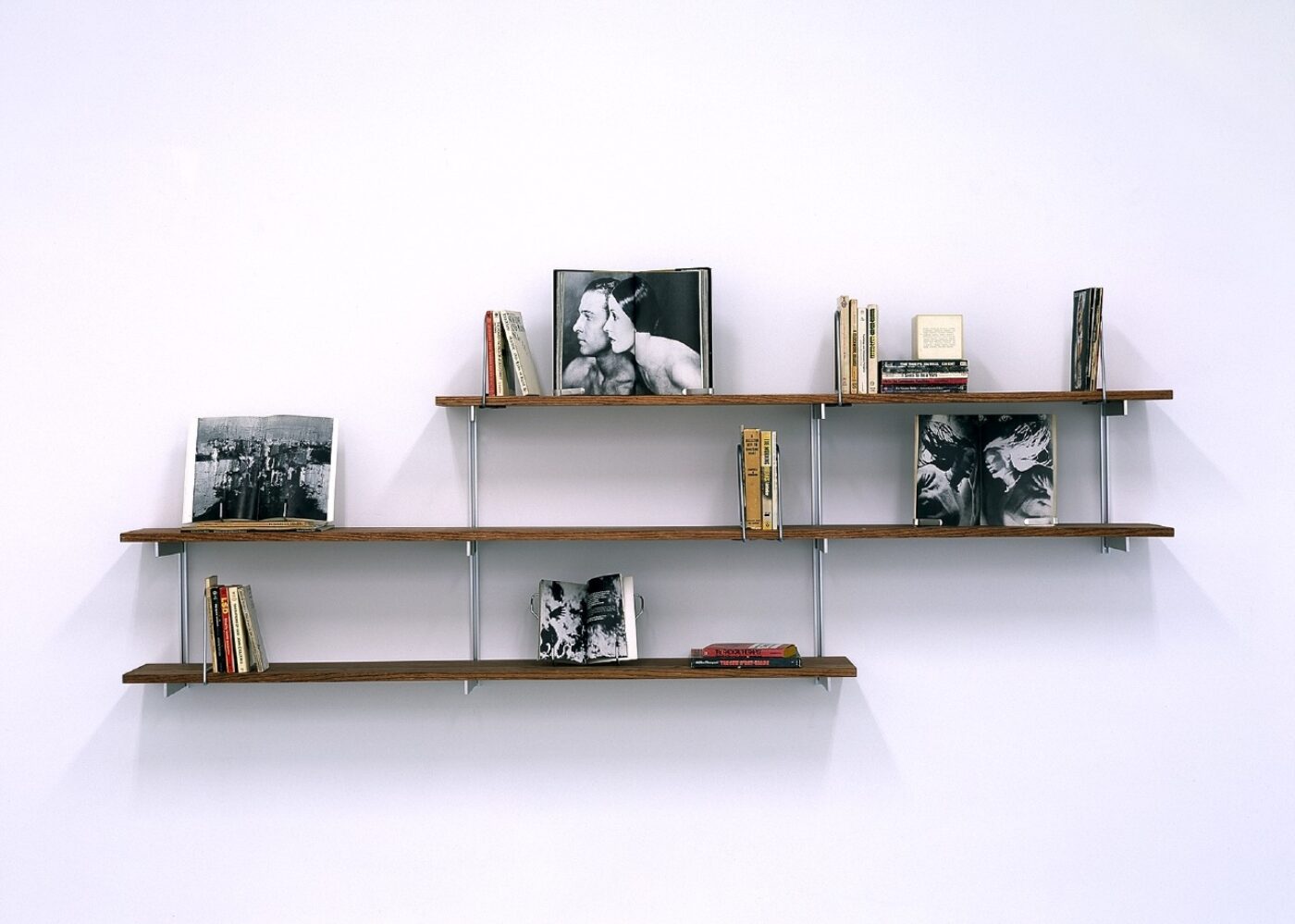 LR So this East/West mirrors your own movement throughout your career, too. Even if accidental, I still love that, how both of these spaces exist within you as an individual. There's been so much in the news recently about the tension between East Coast and West Coast with the shifts that LA MOCA is experiencing under Deitch's leadership—you know, with Baldessari, and then Ruscha, leaving, the statement made by divorcing oneself from these massive institutions because perhaps they have not provided artists the support they deserve. The trajectory of art expression and its relation to institutional support is shifting as well. There was a while where everyone saw California as this utopic, sunny space. It seems now, however, that people are looking to New York and the East Coast with a hopefulness that strikes me as a bit of a renaissance. I mean, we have our own politics and messiness, but—
BH —but New York, we also have this connection to Europe that is so strong. Everything that happens here is very much connected to the German artists, whether its Richter or Kippenberger, it's very present in the institutions here. A great curator, Ann Goldstein, did a show at LA MOCA once on minimalism; it was a truly encyclopedic show. She worked on it for years, it took a lot of research. She really made an effort to include all of the US and had a lot of West Coast artists. And she illustrated the difference between someone like McCracken, who's more West Coast, and Judd, who's from the East Coast. It was great. Very informative. A show like that adds to our understanding of minimalism and shows how complex it is. It's not a linear reading. We tend to be a little East Coast-centric here in New York.
LR Also there has been this myth about the East Coast as being a space where there's not as much room for play and so this idea of the West as being this embodiment of a space where people go to be curious, to let loose and experiment, to collaborate even, and in doing so, to maybe look outward more, beyond the limits of one's own immediate practice. And the East Coast is where one comes to be serious and settled, and inward-looking in one's career.
In curatorial practice, figures like Okwui Enwezor, or Jens Hoffman are making major strides in marking the West Coast as a space that is creating very grounded and "serious" projects. These types of classifications are inaccurate to me, they're falsehoods. That said, it's been great to see artists and curators being more open to permeating the divide between East and West, and embracing and grappling with the myths of each space.
Do you imagine that this show is something that is some site of play-space? It seems that there's a real sense of joy, something that felt surprising and refreshing to me, existing within Chelsea, which can have the tendency to furrow its brow a bit too much.
BH Yes, absolutely. The original theme I was thinking about was "deadpan"—for lack of a better word—which is not the most obvious play, but there was definitely this idea of humor, understated humor.
LR I see that—especially because, as you were saying, it's a summer show, and it's nice to see a summer show that's not totally infused with neons. Overall, I'd say the show is actually quite similar in its palate, with some splashes of color here and there … but still there's a lightness, and somehow it embodies the essence of the season. I'm thinking about your choices with sculpture—you have these different objects that operate as anchors within this space. The Duchamp comes to mind as a major one, for example.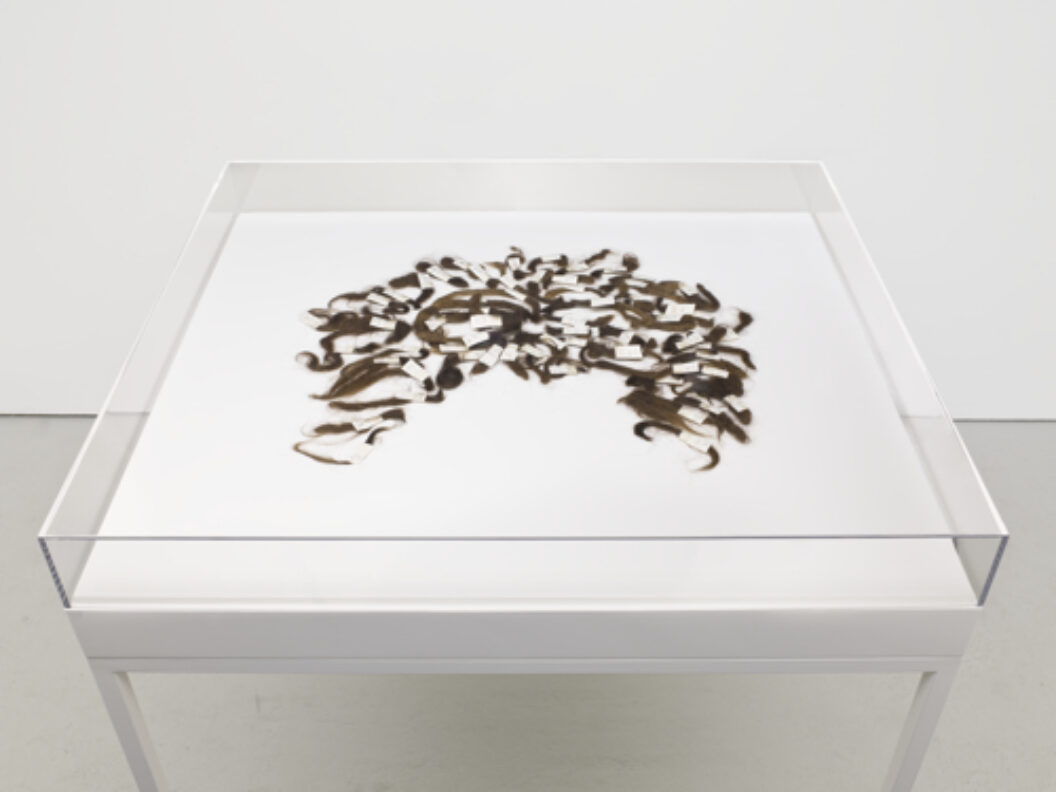 BH The Duchamp readymade, the comb, was a great way to start for obvious reasons. There is the humor. It was such a radical idea back then, but you realize there's a lot of humor through appropriation. And then you get to Cady Noland, and Gober—Gober's soft-looking "mattress" is actually bronze. It looks like a found object, but it's not. And there's appropriation in some of the photographs I included, including the works by Sherrie Levine and Thomas Ruff—they are appropriated images.
I have to say that I rarely look at a work of art and think "it's figurative," "it's non-figurative," or "it's linear," "it's telling me a story." It's the psychological content or the mood that's valuable to me, that I connect with.
LR That would make sense with Henry Miller.
BH Yes, I think [the work] has to convince you. You have to think, Do I want to see this?, before you think in terms of figuration or abstraction. The idea of the deadpan runs through the show, but initially, when you look at abstract art, it's not particularly deadpan. Yet, I knew McCracken pretty well, for example, and he was very deadpan. The deadpan, or humor, is not immediate; it comes after a while. Maybe it's a question of attitude.
LR I don't think it has to be so absolute—one, or the other.
BH Right. I love the mystery too. I don't really want to tell a linear story. I don't want to tell a story at all. The viewer decides what it's about. I want people to make up their own narratives and connections. It's great to doubt the work, and then be won over as you are experiencing it.
LR Definitely. I often approach work with some skepticism. Always. I think it can be a burden for an artist to necessarily have a viewer take that perspective when looking at work … I was laughing with a friend of mine who's an artist and we were agreeing how it is so stressful being an artist in this day and age because it seems everyone is responsible for telling a really good joke, nonstop, and that it's actually a really hard comedic act. Because even if you're not very funny, or that's not the goal of your work, you've got to hit—
BH —and it always has to be a one-liner—
LR —always, you've got to hit the nail right on the head. As an artist, there can be such a fear of losing your audience. You're on the stage, and it can sometimes feel like you're up there alone. I think it's interesting you use the word doubt because it's important as a viewer to approach something, to work toward understanding it, not to expect the one-liner to hit you over the head. In seeing a work, perhaps there is value in encouraging an audience toward patience, to be wooed by an object or idea, and then to slowly move toward it.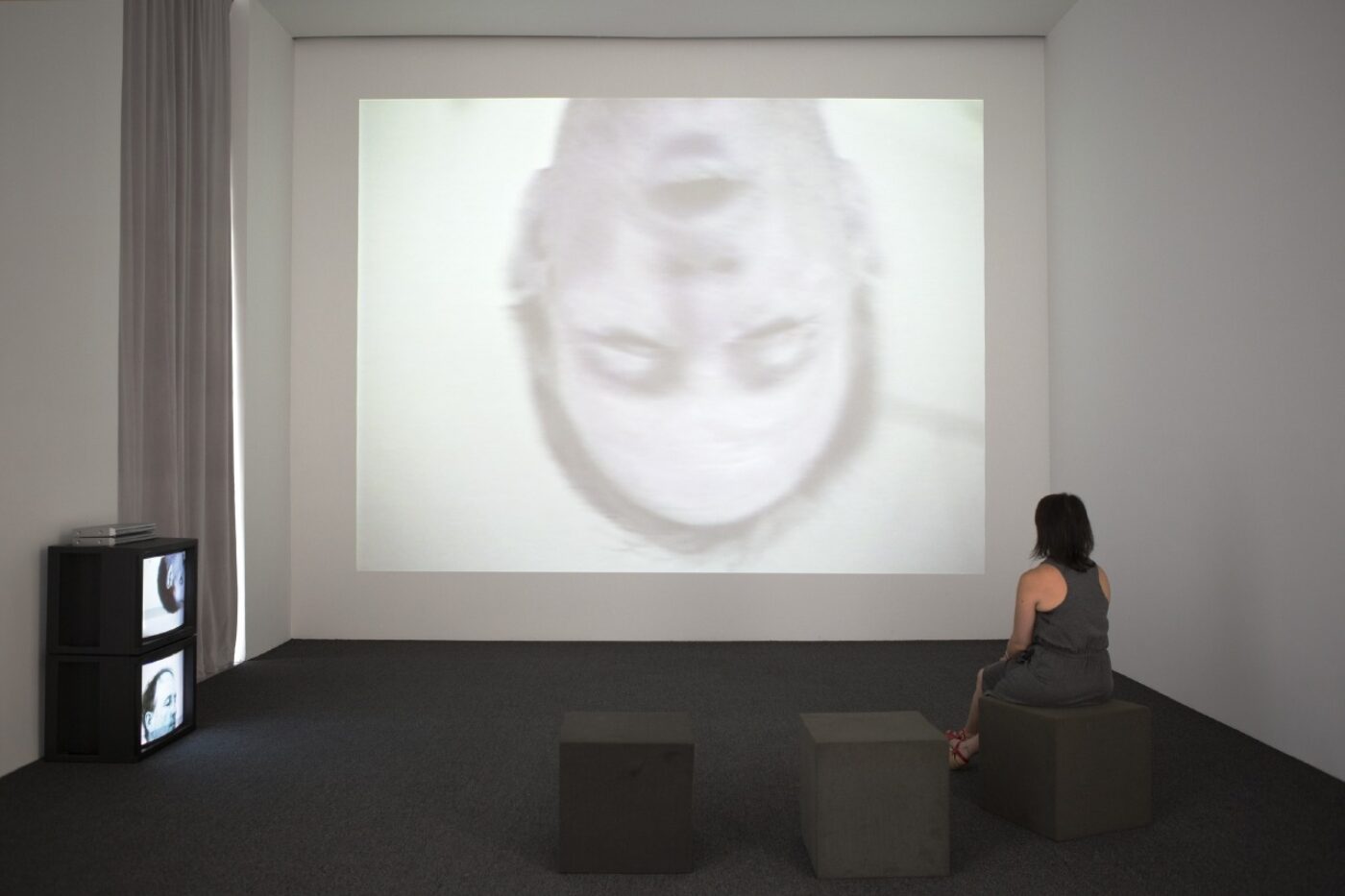 BH But that's maybe when you connect to it—if you don't fully understand it. I'm not saying doubt like the painful "Who am I?"—existential crisis—but "What is this?" is a healthier moment (and more interesting) than "I got it." You trust your doubt and you get to a new idea. A connection happens—the viewer is activated and is demanding more.
This can also happen on a physical level, your physical relationship to the object and how you're going to connect with it. The way a curator hangs an artwork low or high, or a mix of both, how he/she places the object in the room in relation to how you enter that room, those are also important points of opposition. Very different than bang! Everything is right in the middle, and the viewer is like, "I've got it, I never have to look at it again." A good show has no beginning and no end—you can see it in any order, and without any hierarchy between the works.
LR I was wondering about the Bove and the Laskey in particular—two examples of items where sort of the history of Folk Art perhaps speaks through these objects. As someone who practices art and engages with Art History in that way, and as a woman, its been challenging to understand fully the relevance and the role of Folk Art as it relates to the work of female artists. So, as a woman, do you feel any particular opinions about that?
BH I'm hopeful that we're over it. With the two artists you mentioned, I think they're both in a really good position and they're both great artists and therefore the issue of gender doesn't really come up. I do think of Bauhaus with Ruth Laskey, and there is a history of women in the Bauhaus working with textiles. Yet there's also something very solid in Laskey's work, that almost goes along with gravity; putting it in this context, and with the way she works, I think of her on the same plane as everything else—I don't really think of her work purely in terms of craft. I think more about process. And content.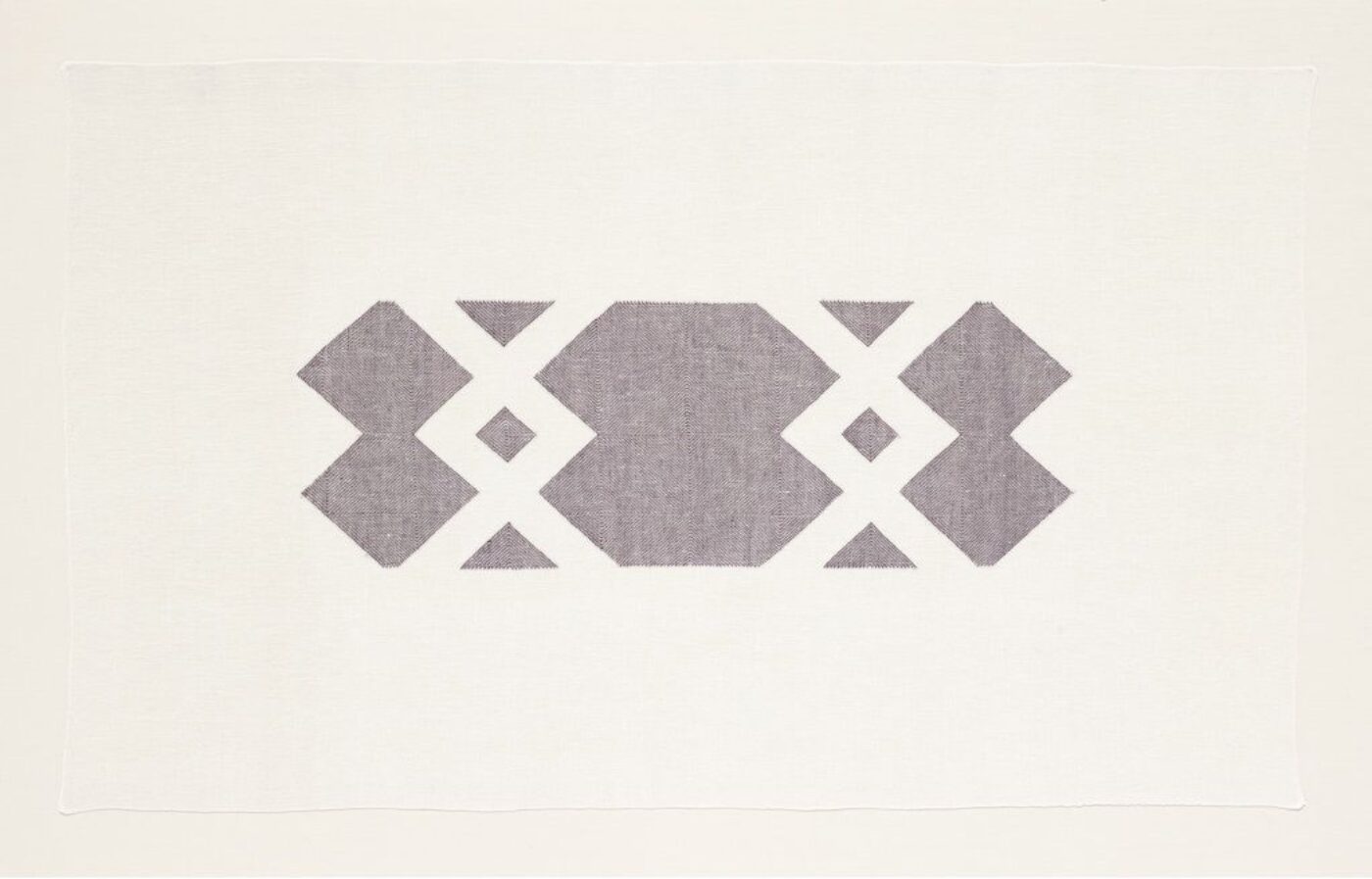 LR I was going to say the difference between the Bove and the Duchamp is an interesting conversation, especially when one notes the credit provided to artists—
BH —men—
LR —throughout history, there can definitely sometimes be that imbalance. The joke is provided to Duchamp, but Bove, as a woman, might be expected to work towards it, or might not be provided the same benefit of the doubt. There's that strange tension that can exist there that speaks to the presence of the politics of these issues within the context of exhibition-making. I did feel the absence of stratified hierarchy—so I think that is very successful here, and you clearly have met your goals with that—but objects were existing on a level plane, and so could really very honestly be in conversation formally first. Which is a challenge to do especially with the different histories that are coexisting in the same space!
BH A few people told me they thought the show was "intellectual," which I found odd. There was no singular meaning or message. And it wasn't about language—I didn't want too many words. I didn't want to say too much. I trust each viewer's experience.
LR I love how you're saying this with Henry Miller sitting on the table. It's a really amazing thing, even rare, that so much is being drawn upon in various points of space and time to exist within the same four walls. That's not always the case. Curators sometimes feel the pressure to exhibition-build with specific strains of thought, as if those strains operate in a vacuum, separate from all other elements of history. So it's great to see here that there's literature, there's film, there's photography, a sort of renaissance that occurs in seeing the show, and that it requires of the viewer some kind of research and commitment to really take those steps.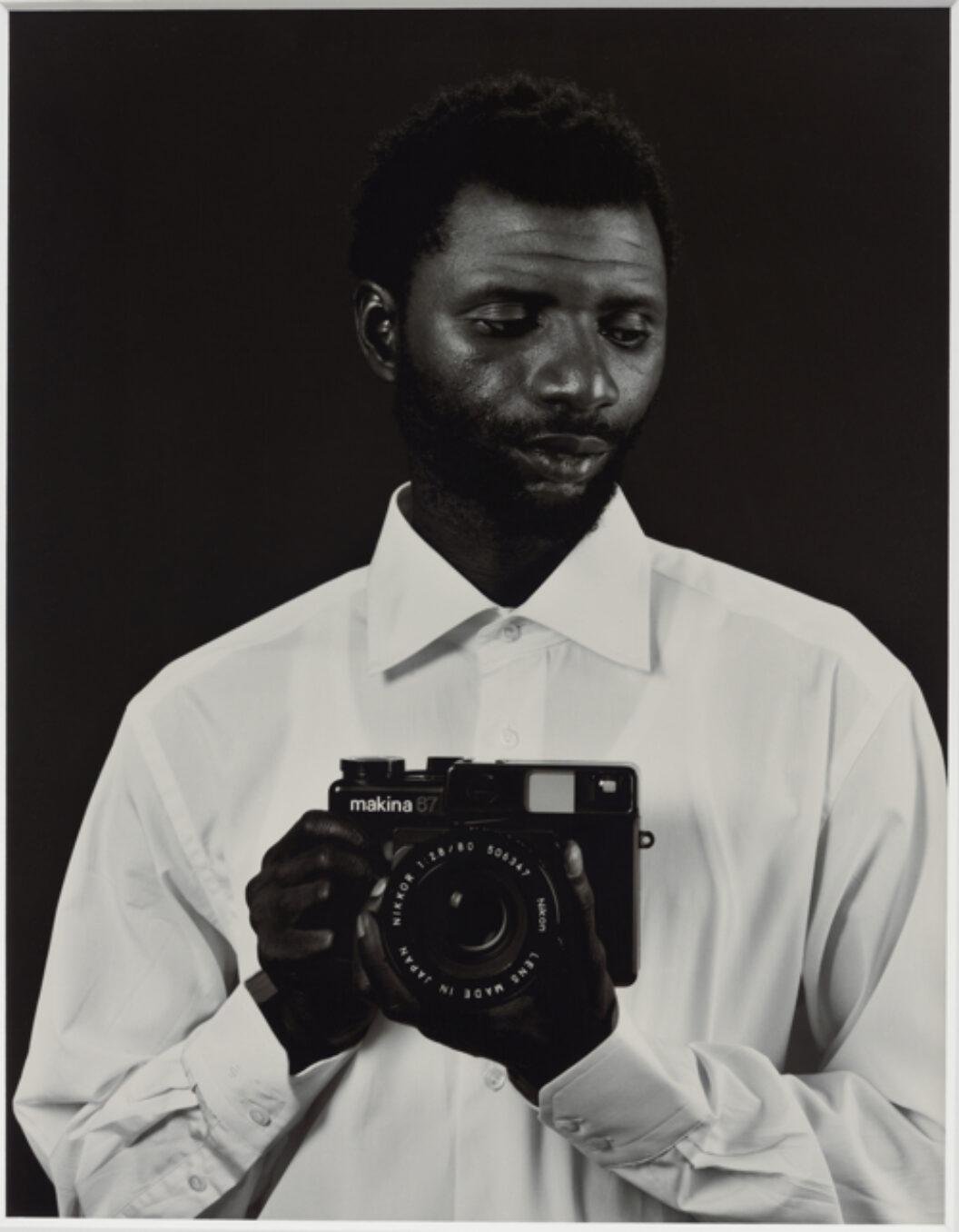 BH That's true, but to me that expectation is kind of a given. It's important to expect a lot from your audience, and not dumb it down. And if that's what was meant by "intellectual," sure, then it is.
LR Can you tell me a little about what's next? I know you said "I'm not a curator"—but has this one whet your appetite for more exhibition-making?
BH It certainly gave me a little more confidence because it's been well-received and it's been really fun. I enjoyed doing this and I tapped into a more playful aspect of the world I'm involved in. But, who knows. I hope to do more. The near future is mainly career management.
LR Is that something you particularly enjoy? It's definitely a lifestyle, interacting with artists, working with them closely, growing with them, learning to understand who they are.
BH Yes I do. Artists help me understand more about everything—myself included.
Stand Still Like the Hummingbird was on view at David Zwirner June 28 — August 3, 2012.
For more information about current and upcoming exhibitions at Zwirner, click here.
Legacy Russell is a former Art Editor of BOMBlog, and is currently a contributing Art Editor for BOMB Magazine. She is an independent curator, artist, writer and cultural producer.