Discover MFA Programs in Art and Writing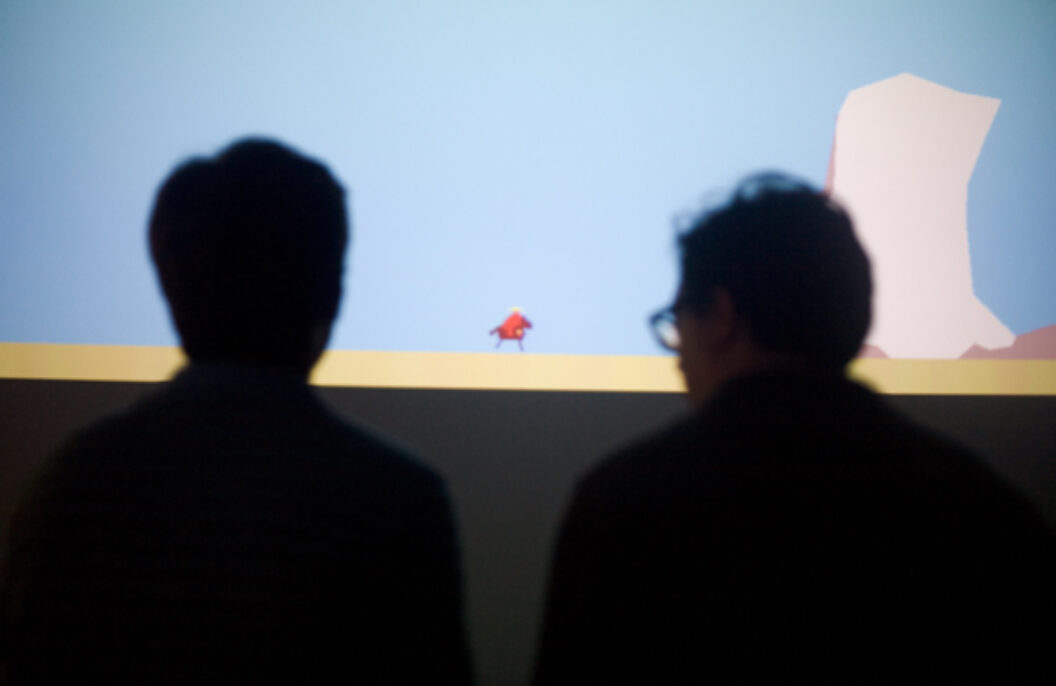 Home to operations as disparate as a handbag factory and the sound art gallery Diapason, Brooklyn's new six-million-square-foot industrial complex, Industry City is responding to NYC's fast and uneven gentrification by merging industrial and cultural production. On the cultural end of the spectrum, Industry City houses low-rent studios and a handful of art initiatives that have been allowed to emerge without prohibitive overheads.
One such organization is Light Industry, founded by Thomas Beard and Ed Halter to support film and electronic art. Inspired both by the history of New York's alternative art spaces and vanguard film exhibitors, Light Industry hosts talks, performances, and temporary exhibitions, test-driving new curatorial models for experimental media. Since opening in March 2008, its packed Tuesday events have included an installation of five genre-bending video games designed by Mark Essen, a rare public speaking engagement with revered film critic P. Adams Sitney, and a presentation of documentaries on handcraft (with one lesser-known piece directed by Yayoi Kusama). Its fall calendar includes a retrospective screening of the work of Bruce Conner, new work by performance artist K8 Hardy, and a screening of Philadelphia No Wave films by Kendra Gaeta and Laris Kreslins.
In the past year, several key platforms for experimental cinema have closed: Cinematexas in Austin, the New York Underground Film Festival, and the Brooklyn micro-cinema Ocularis. Now one of the few places in New York for the appreciation of such work, Light Industry provides a vital space for this dynamic and expanded field.
Lauren Cornell is the executive director of Rhizome and adjunct curator at the New Museum.
Originally published in
Featuring interviews with Claire Fontaine, Nayland Blake and Rachel Harrison, Roman Signer and Armin Senser, John Giorno, Kelly Reichardt and Gus Van Sant, Alan Vega and Matt McAuley and Brain McPeck, Richard Maxwell and John Kelsey, Chris Lipomi and Kathryn Andrews, and Peter Cole.