Virtual Drift: Li Ming Interviewed by Yuan Fuca
Mediating art, space, and the self on screens.

Discover MFA Programs in Art and Writing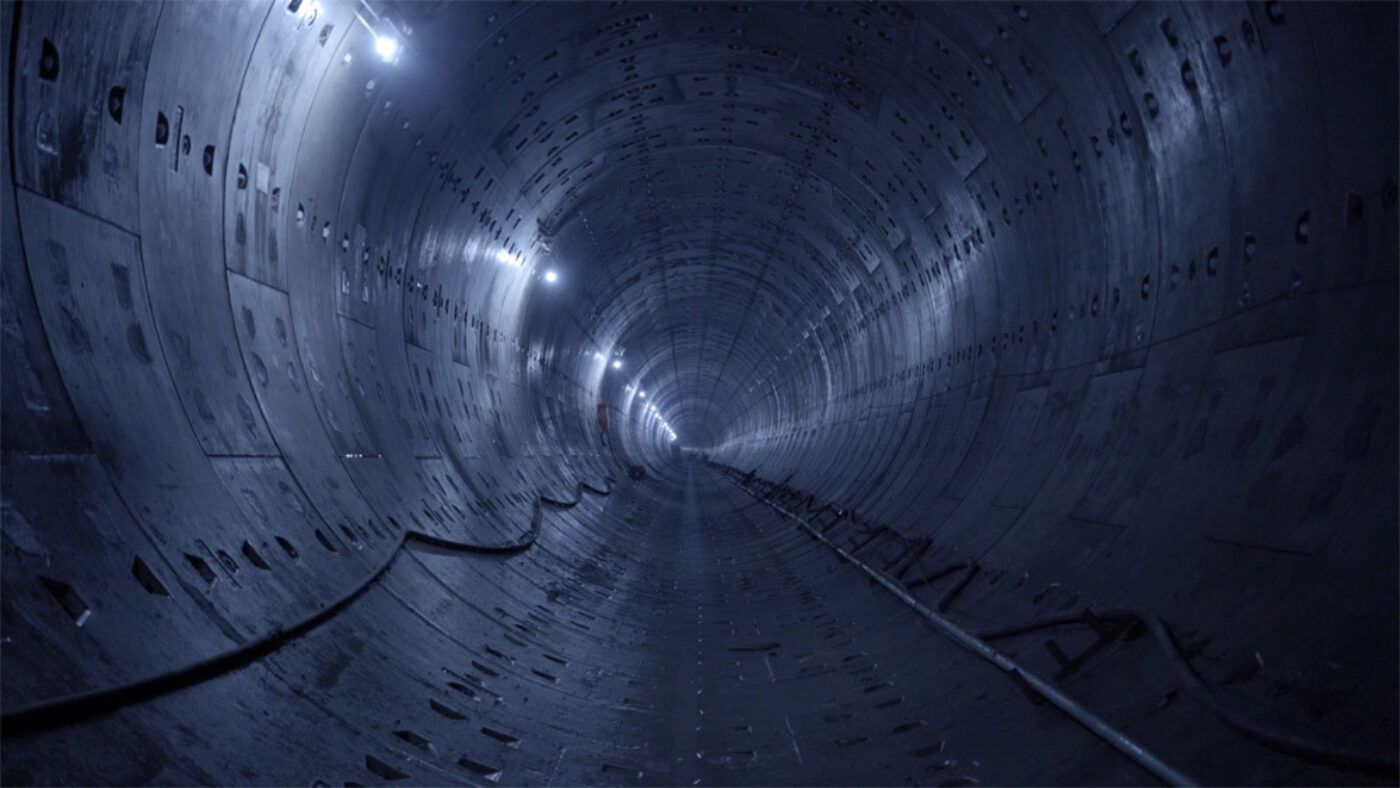 This is the first in a planned series of interviews conducted by Yuan Fuca with a new generation of artists in China who use video as their primary medium.
During the past decade, Li Ming has combined images, texts, and bodies both personal and performative to create a range of video-based work that explores subjective experiences and contemporary Chinese society. Drawing on daily activities in his studio, home, and surroundings, Li constructed an interactive space between camera, body, and built environment, while also documenting the private nature of art making.
—Yuan Fuca 
Yuan Fuca Your recent exhibition at the Rockbund Art Museum for the 2017 Hugo Boss Asia Art Award included three works: Zoom, INSPIRATION: Chapter Two—Safety Exit, and Rendering the Mind. How do you understand the connection between them?
Li Ming Zoom is a performance piece that engages with the video camera as a medium of transmission between artist and audience. What sorts of things can one attempt to shoot? In this work, I use the camera's digital zoom function as a form, and by walking and seeking out the landscape in the scene, imbuing this form with meaning. To give an example: I'm standing on the top of the building where I live, pointing the video camera toward Shanghai, and if I adjust the focus as far as it will go, the camera and I just manage to reach the subject. It could be a particular building, transmission tower, mountain, billboard, etc. I then find the subject shot by the camera, and, once I'm inside it, I repeat the same action again, with Shanghai's Oriental Pearl Tower as the final destination. INSPIRATION: Chapter Two—Safety Exit drew inspiration from a lighted safety exit logo. As I imagine it, "safety exit" is a sort of spatial conception, but there is no such thing as a "safe reality." We need to maintain doubt as we scrutinize the directions we accept. Rendering the Mind is a montage, using sound and space to blend these elements and their meaning. When selecting these works, I designed a course for them according to the planned path between the fifth and sixth floors of the museum. From an outdoor platform at the museum, it's possible to see the Broadway Mansions and the Oriental Pearl Tower at the same time. This is very much like a continuation of Zoom, and I also continue to use "walking" as a method to enter the Broadway Mansions.
In the exhibition, I wanted to show newly produced works as well as past works. We want to present "clues." Clue is a really abstract word. In the face of this abstraction, I needed to represent it as a form in reality. There are a lot of art events, and there are also a lot of channels where we can see documentation of these art events. Sometimes I think: Is it too easy for us to get familiar with these works? The art we see on a screen in venues is given to us using a different set of coding systems, and I think I've lost a lot of the feeling of being present in the place. So, I used this feeling as the concept for space in a new work. Rendering the Mind is this sort of house; if you put it like this, Rendering the Mind is a noun, the name given to a space. Within this shared environment (mood, subconscious reactions, and so on), the people moving through the space and viewing it shift Rendering the Mind into a verb. In the end, I turn the space into a montaged room.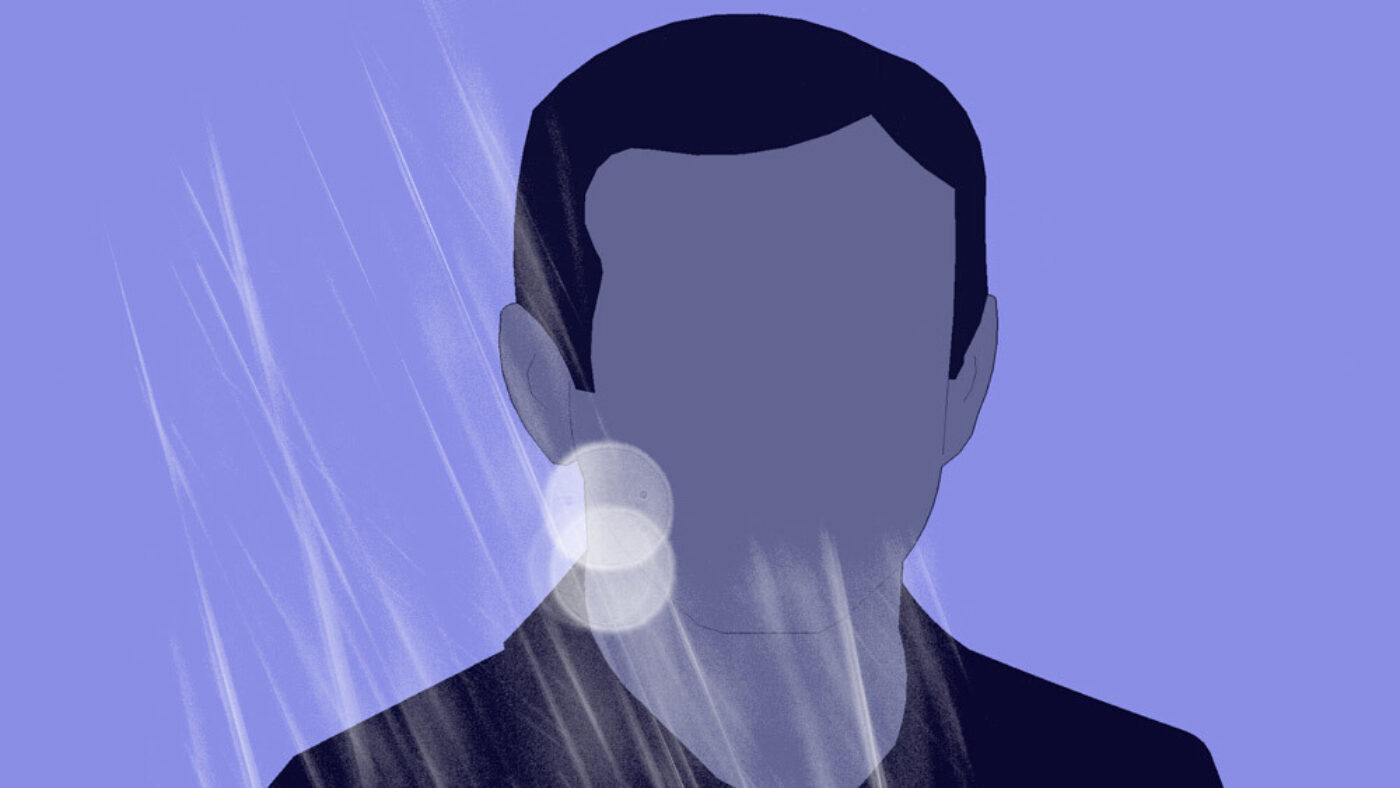 YF In the process of filming, what details or material are you especially interested in or do you pay particular attention to? 
LM Usually, for a narrative we'll use aerial photgraphy to get the image—we're able to capture a very wide angle. Aerial photography uses the particular rules of this medium; its movement definitely isn't that free and so requires relatively steady control of its flight. Because of this XYZ-axis type of stiff movement, we always adjust the camera's flight in a vertical-horizontal spatial relationship. Also, surveying becomes a particularly important part of the work, which didn't exist in the filming of previous works. The photographer and I need to determine a reasonable flight path when we're shooting onsite. The route is a combination of wind direction, light, shelter, height limitations of the area, battery life, and the space in which the artist's body moves. While the path we plan may seem reasonable, in reality there are all kinds of things that can happen. This makes me think of the ideas of architect Bernard Tschumi who assumed that some of the architectural space existed after camera-based filming. His work has really helped stimulate a lot of ideas for me.
YF In Rendering the Mind, how did you remodel a narrative when faced with the Broadway Mansions, which is a collection of complex history and memories? 
LM I don't have much creative experience with approaching history and politics. Most of the material I collect comes from my physical and mental perception, including filming techniques. If I adjust the way I film, the angle from which I observe will also change, giving my work many new possibilities. Your question brings up those sorts of issues, which are new for me as well, and they're exciting for my practice. They're worth playing with.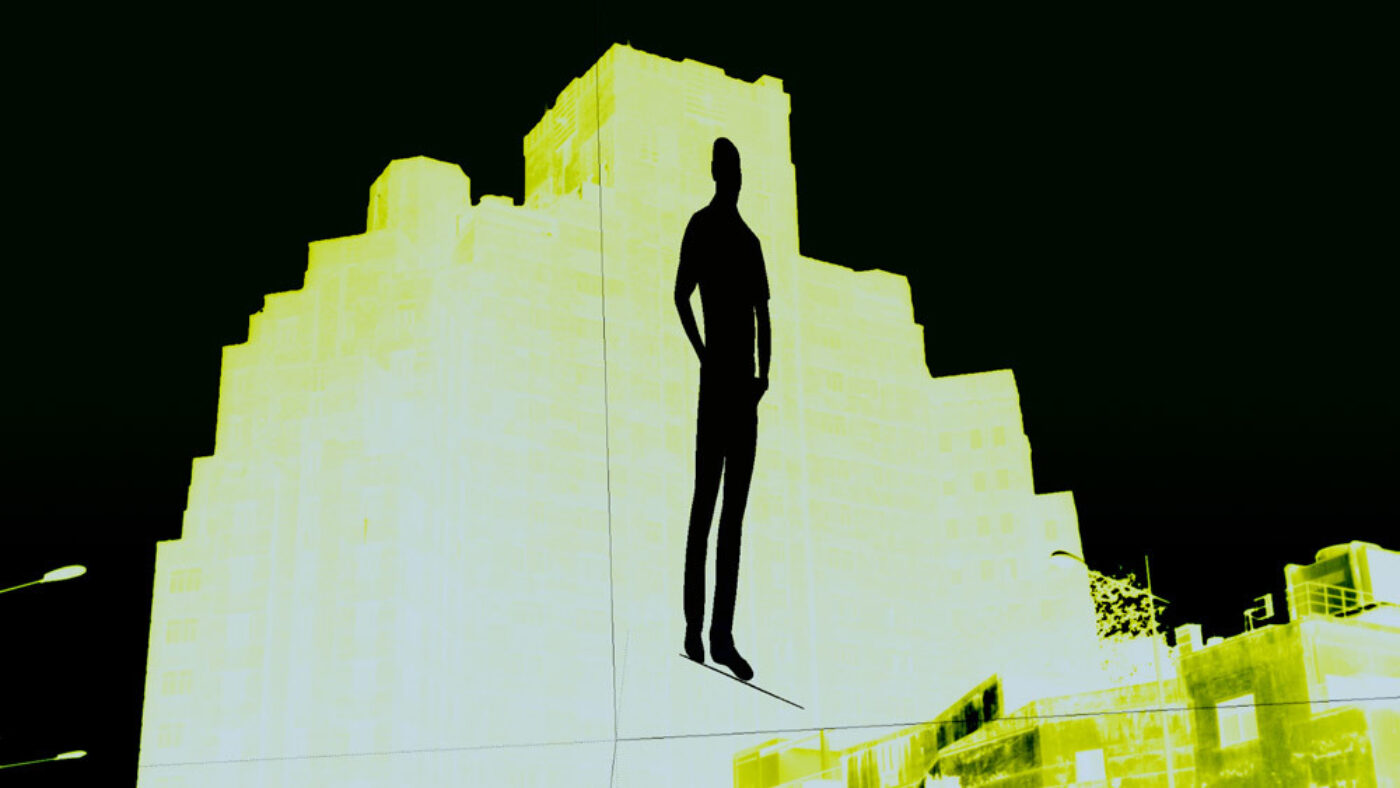 YF You may not take an analytic approach to the history and politics of the material, but that doesn't mean these elements don't exist. Compared to artists in the West, we very rarely bring up questions of overaching circumstances, context, and that sort of thing, but the way we approach reality is actually very complex.
LM There are a huge number of "video-making" tech products now that are drawing in people's eyeballs—most of my life has been absorbed in this type of thing. Sometimes I see my own son crying and yelling because he wants to use the iPad or watch TV, and I think about my own childhood—I was basically just watching TV and not leaving the house. I think at some point everything that our descendants will see is art!
YF But, take, for example, an app like Kuaishou that gathers together a large fringe group, some of whom work as artists. Do you see its representative potential to create a public realm?
LM Kuaishou is a whole different thing altogether, and I'm not really sure how to talk about it. To tell you the truth I'd like to get into it, but it hasn't improved at all. As an artist, I have seemingly no advantage whatsoever that would help me get closer to becoming a star on that platform. Some people's behavior really makes you feel like they're in a completley different league. I see it as a part of the material. In regards to Kuaishou, I'm a visual animal; I seek novelty in it, and immerse myself in it. To a large extent Kuaishou satisfies the childhood demands that I remember. In the app, many people's logic of self-presentation is similar to childhood caravan logic—a kind of extremely exaggerated reality. There's a lot of really shameless content assailing your mental state. Either way, you've got to deliver! Kuaishou is a mass-media platform as well. There's a particular crowd the platform is aiming for. Every day there are so many images flowing out from the platform; you could call it exploitation or self-exploitation, but it's just a cruel system. Everyone knows the rules of the game, which are seeking attention, likes, and views. Plus, I don't think those people necessarily think what they do is related to art; I feel like we're just existing in different rooms at the same time. If we want to talk about both rooms, we need to build a hallway that connects the two.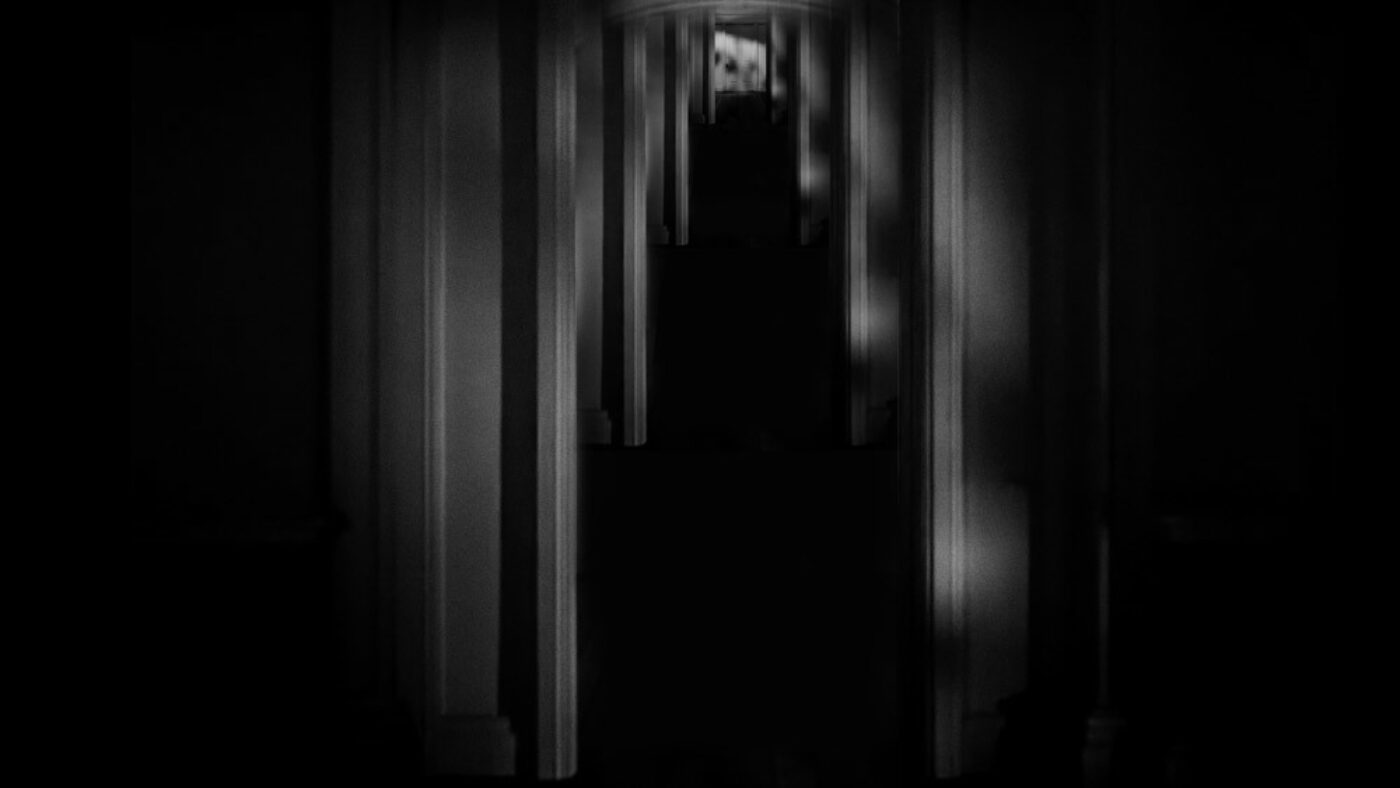 YF In your work, there's a performative element throughout. And this sort of intervention powerfully connects you and your subject. 
LM I think if my performance enters the screen, there are a lot of possibilities. It's like how movies are categorized: horror, psychological, romance, crime, etc. And these performance times can be reprocessed, rendered, and time-controlled; I feel the performance is secondary. It's not just a process to satisfy some need or other; what matters is the process of managing that state of time. For example, I need to use some type of action to trigger the time material, and so I use the body as a stage prop. I think using myself as a prop is the most efficient way to tell if I'm satisfied with my work. Or, to put it another way, if I have some notion or another, I apply it, and it's basically through experience that I determine the distance between my body and my concept.
[Interview translated by Yuan Fuca.]
Li Ming: 1703 opens at Antenna Space in Shanghai on March 23.
Yuan Fuca is a writer, curator, and co-founder of Salt Projects, a research-based curatorial studio in Beijing.