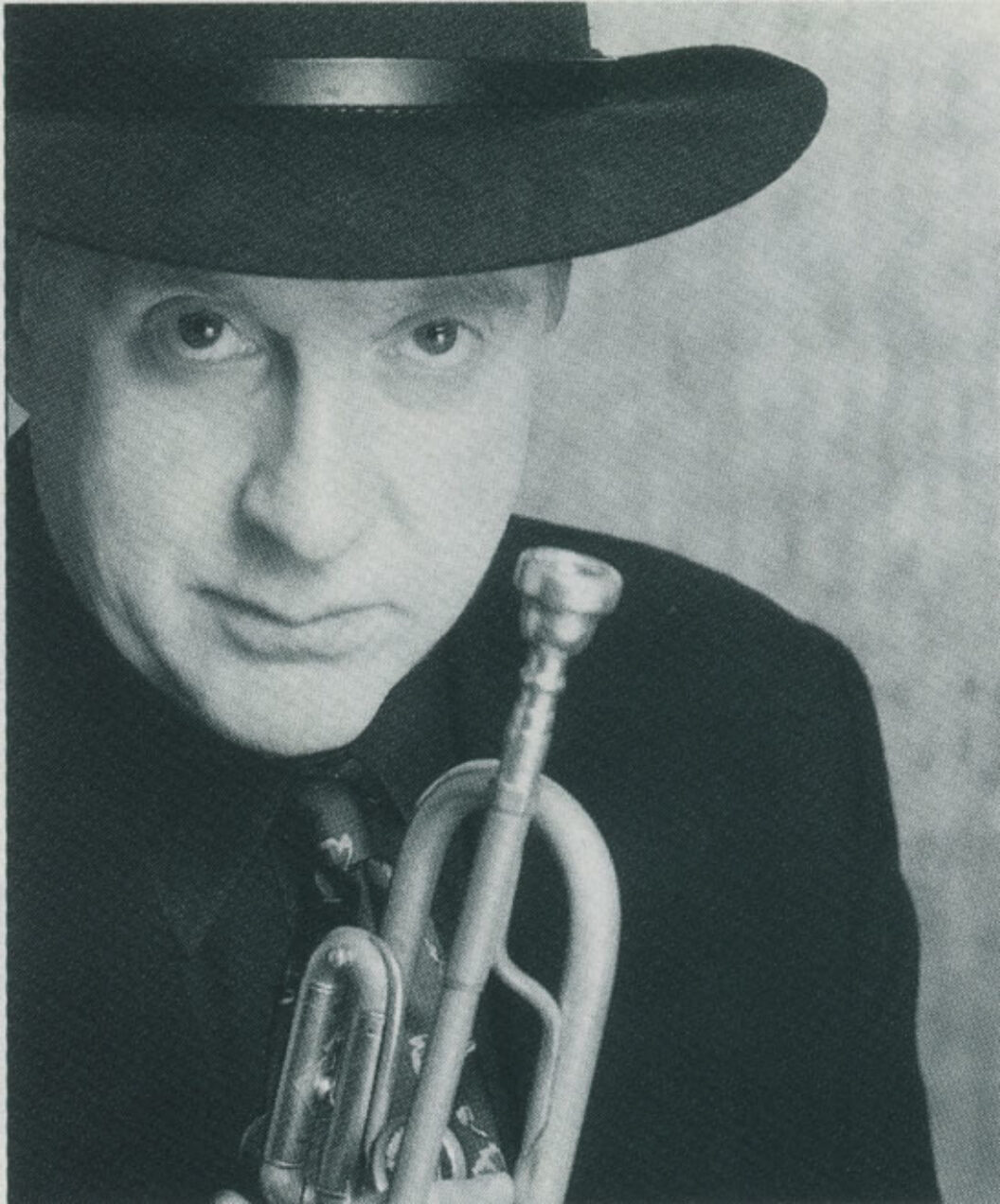 Trumpeter Lew Soloff's With a Song in My Heart reminds one that a lyrical interpretation of clean melody can bring unsung pleasure, and that melody remains an integral element of contemporary acoustic jazz. As the noisy norm, especially from avant-garde jazz and popular music, encroaches ever nearer, it's useful to consider José Saramago's recent novel Blindnessin this regard. The blind willingly suspend their capacity to see in order to avoid taking up action against an ugly state of affairs so obvious and observable to those who have the gift of sight.
One often chooses to listen to music on the presumption that it will transcend the infelicities of society, ameliorate anxiety, or transport one to another emotional space. If this is the lift one seeks, the pleasures to be derived from the artful trumpet of Lew Soloff's With a Song In My Heart are guaranteed. Here, the Harmon mute is as much a lead instrument as Soloff's raw brass horn, a rare small-bore Bach.
Anyone who has frequented the New York jazz scene has heard Soloff. He's played with Machito and Tito Puente at the old Palladium, with Elvin Jones at Slug's, and with Blood, Sweat & Tears. Soloff was a member of the Maynard Ferguson and Gil Evans big bands; he's added to the voicings of Carla Bley's 4 + 4 group, and stepped into the spotlight with Frank Sinatra and Barbara Streisand. Today he's found in various big bands and configurations including the Carnegie Hall Jazz Orchestra.
Soloff has made a number of extraordinary recordings recently. He has received rave reviews for his "My Funny Valentine" with pianist Mulgrew Miller on Trumpet Legacy. Soloff is also the featured soloist on Freddy Cole's Le Grande Freddy, and for gorgeous jazz funk fusion, there's Rainbow Mountain, which includes Soloff's touring band: Joe Beck, "Blue" Lou Marini of the Blues Brothers, Danny Gottlieb, and Mark Egan, as well as Hiram Bullock, Will Lee, Jeff Watts, and Paul Shaffer.
A new favorite, With a Song In My Heart never exceeds a mellow burn. Soloff is backed by a superb band, with Miller on piano, George Mraz on bass, Victor Lewis on drums, and Emily Mitchell on harp for two cuts. Warning: If you play this record for company, be prepared to dish out the data on the band that decided to be different, to showcase beauty all the way.
With a Song in My Heart was released last year by Fantasy Records.
Originally published in
Featuring interviews with Robert Altman, Ida Applebroog, Chuck D, Alvaro Siza, Joseph Chaikin, Peter Campus, Robert Pinksky, and Maryse Conde.