Discover MFA Programs in Art and Writing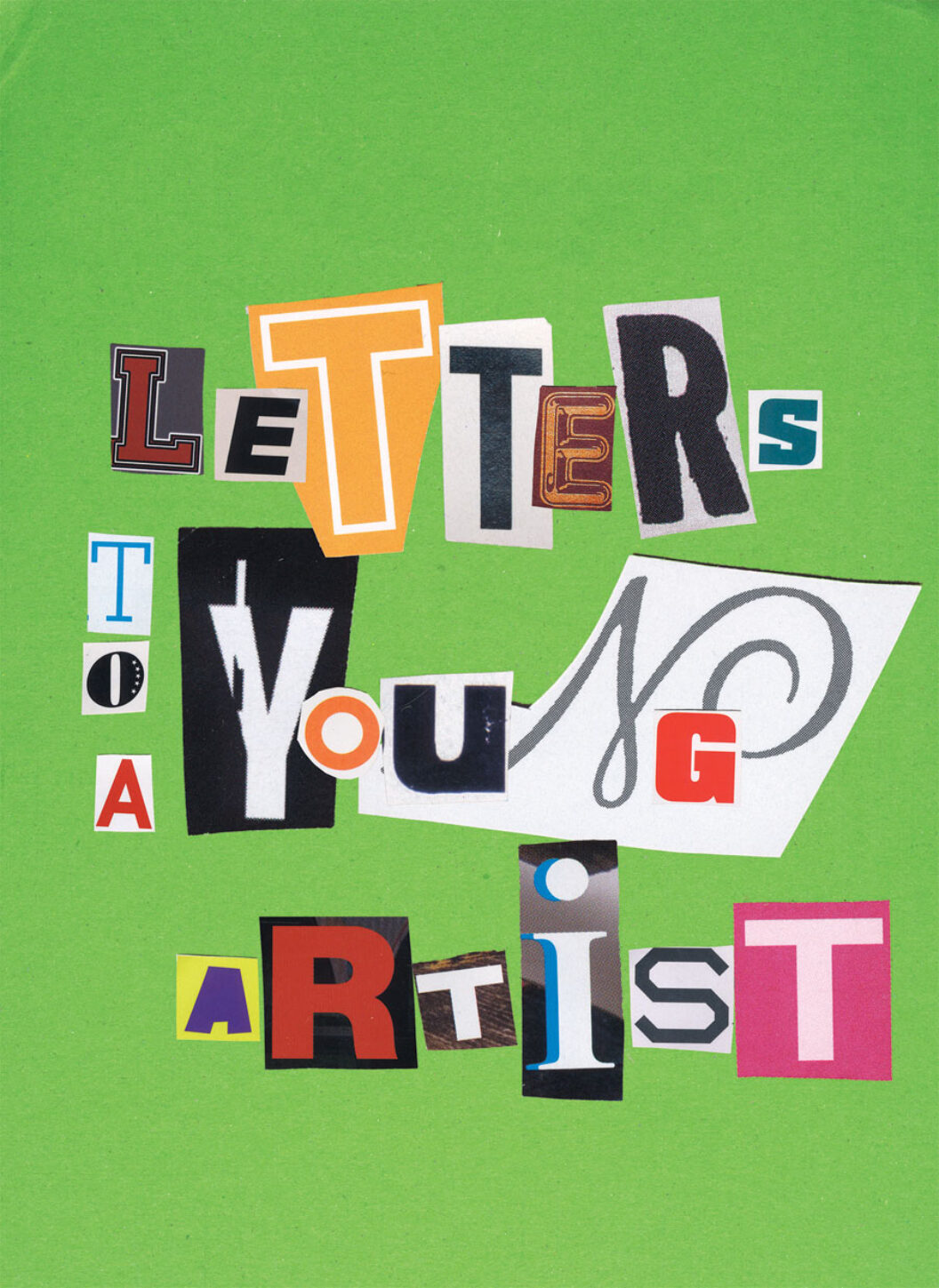 Dear Young Artist,
Twenty-three diversely established artists have responded to your letter seeking advice about art and life in Nuevo York. Taking their cue from Rainer Marie Rilke's stunning missives about poetry in 1903, each practitioner has tried to provide you with some helpful hints. In the old days artists sat in bars arguing about flatness. Now, your friends are making money hand over fist selling goth drawings, Flaming Creatures wannabe videos, and guitars of salt. Normal is power brokers way out of state at MFA shows, armed with BlackBerrys and lattes. Coming soon, a biennial on the moon.
I've come to believe that teaching should be considered part of one's artistic production (stretching canvas = editing video = perfecting your syllabus), so I suggest that you consider this generous book a portable language exhibition. As such, there are standouts:
Tom Nozkowski's grounded thoughts rework an old musical joke into visual viability—"How do you get to the Museum of Modern Art? Studio, Studio, Studio."
The Guerrilla Girls suggest that you take a page from their activist playbook and "Put postcards of your and your friends' work in the postcard racks of museum book shops. List this intervention on your résumé as your first museum exhibition."
John Baldessari, straight as piss, says, "Don't go into art for fame or fortune. Do it because you cannot not do it."
Joseph Grigely (in the spirit of dearly departed Allan Kaprow) opines, "Learn a foreign language, learn things about other people, go places and do things that have nothing to do with art—because it's the stuff that has nothing to do with art that has everything to do with art."
William Pope.L offers a text full of purposeful typos and stammering symbols, like spiked punch in a cracked bowl. For him, being a black artist is "A beautiful trubling choice that seems choice-less on the won hand and on the otheR An infinity of possibilities swiRling."
You wonder if it's possible to maintain one's integrity and freedom of thought and still participate in the art world. The answer is Yes. How do you do it?
Read, risk, love. Repeat.
Yours,
Stuart Horodner
Letters to a Young Artist is forthcoming in Summer of 2006.
Originally published in
Featuring interviews with Bernard Piffaretti, Liz Larner, Tony Oursler, Kimiko Hahn, Mei-Mei Berssenbrugge, Park Chanwook, Anthony Coleman, Jesper Just, A.R. Gurney, William Forsythe.