Letters from Ted: Dear Sandy, Hello by Levi Rubeck
BOMBlog's Levi Rubeck delves into this correspondence between the poet Ted Berrigan and his young wife, who had had been committed to a psychiatric ward by her parents after marrying the drug-and-Pepsi-addled beatnik poet.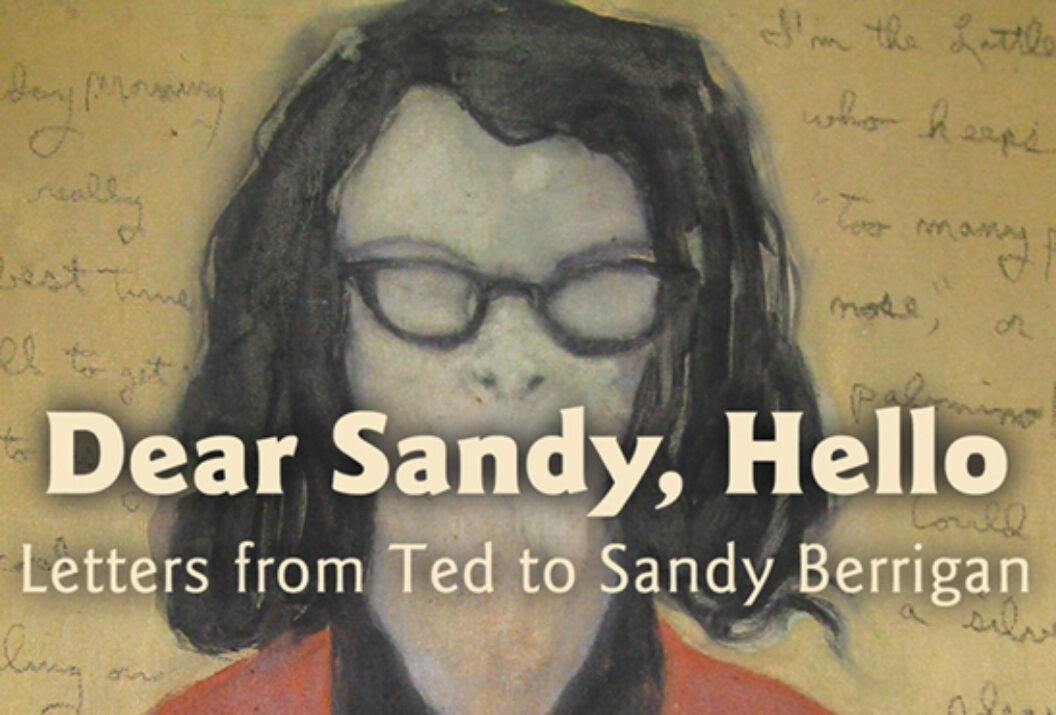 Sandy Berrigan gives the most concise summary of Dear Sandy, Hello in her introduction: "This is a book that can be read slowly. There is no beginning, middle, or end. It is not the complete story of my life with Ted, but it gives a clear picture of the start of it."
What we have is a collection of letters exchanged between the poet Ted Berrigan and his young wife after she is kidnapped and forced to commit herself into a psychiatric ward for marrying a drug-addled beatnik. At least, that's what her parents, who masterminded her imprisonment, believed him to be.
Books of letters can be tricky. Ted was cruelly taken from this earth too soon by speed and hamburgers, though throughout Dear Sandy, Hello he disavows an addiction to any substance while at the same time preaching the spiritual benefits chemical living can provide. He speaks of how his biographers might react to these very letters someday while acknowledging that he traveled to the Library of Congress so he could see if his first book of poems was contained within, and having found it, destroyed it. This is a young man who is a complete poet for every hour he is awake, yet a man who also proclaims that if his wife simply asks, he'll get a job for her, even though it's against everything he stands for.
There's no doubt that love is here but as we are mostly getting Ted's half of the story (with a brief selection of Sandy's letters as well) it can feel simply defensive. He pities his in-laws and demands for pages that Sandy think for herself while outlining how he would do it were he in the same position.
Each letter reads pretty much like the rest, with tiny (and often fascinating) insights into Ted's daily life of selling essays to Columbia students, going to movies and plays, reading books, initial correspondence with Frank O'hara, and dropping in on Kenneth Koch's classes at Columbia (Ted's notes here end with the confession: "None of those things were said by Koch. They were all things I jotted down casually out of my head"). That's the problem with Dear Sandy, Hello: we are told that this is an insight into the genius that would soon (but not for many months still) birth The Sonnets, possibly the most important work to come out of the second generation of New York School poets. But I don't see the genius. I see intimate letters from a man to his wife elucidating the helpless nature of their plight, and we are invited to be helpless along with them, waiting for a resolution that never comes.
As such, I have learned too much about an artist I once respected; he has become humanized, which is to say, faultier than ever before. He is boring, repetitive, defensive, presumptuous of his own fame, and most of all, seems childishly aloof of the role he's playing in the addressee's life. Despite Ron Padgett's insistent introduction, it's difficult to see the impact Sandy or their situation had on Ted and the genesis of The Sonnets. However, that unflattering comparison between the flawed man of these letters and the fearless experimenter of The Sonnets is what is most affecting here. Ted expressed his frustration most eloquently in verse, and was truly writing to his young wife in the hopes of keeping her spirits high. For that, at least, he is admirable as husband. For insight into his poetic process, we'll unfortunately have to wait for an edition of his complete letters.
Dear Sandy, Hello: Letters from Ted to Sandy Berrigan is available now from Coffee House Press
Levi Rubeck is a poet from Wyoming working as a teaching artist in New York City.