Home of the Bill T. Jones / Arnie Zane Company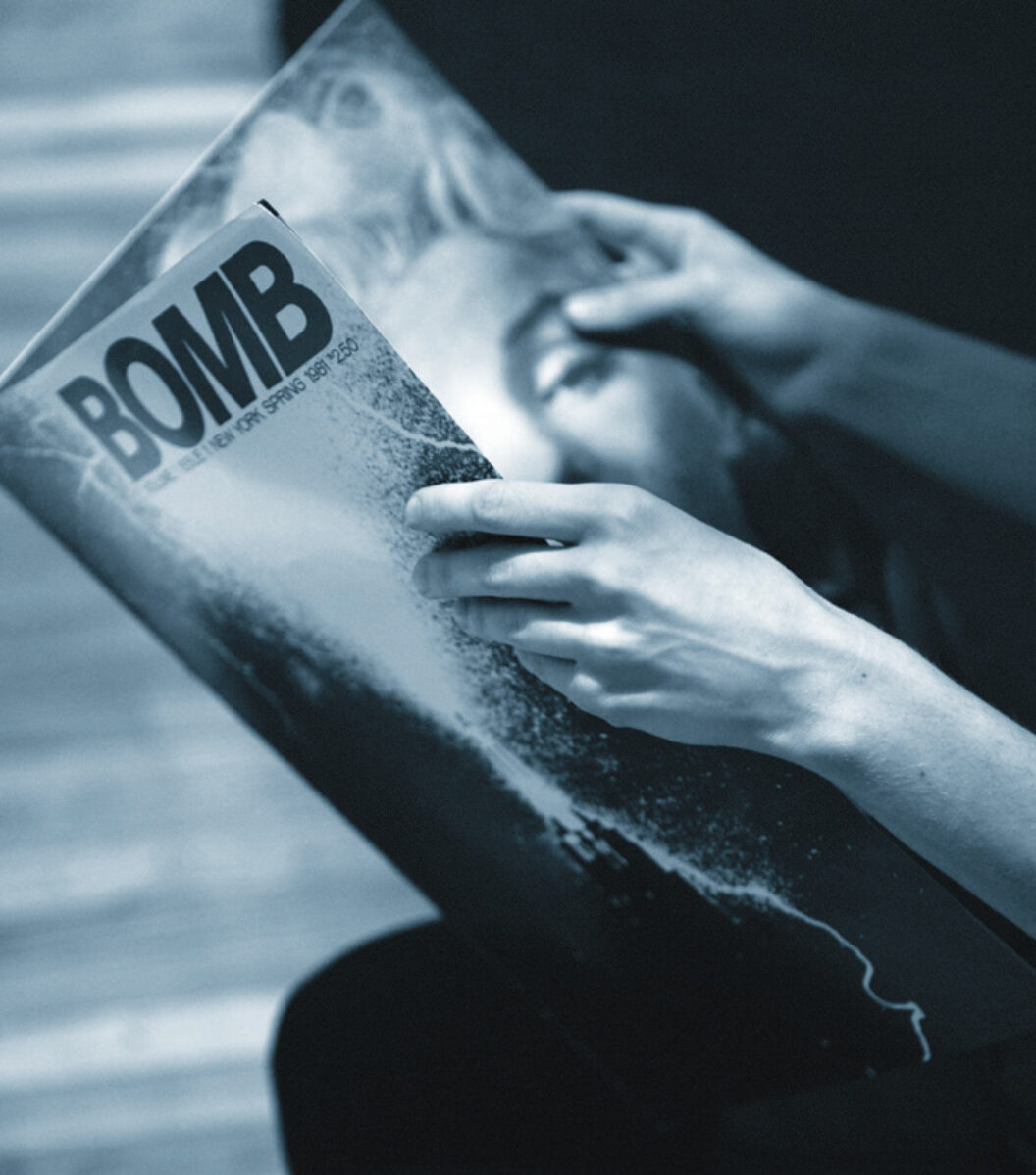 Friend. Follow. Like. Share.
There's been a lot of talk lately about social networks, what they mean, how they function, their impact on our culture. What's been most interesting to hear over the din is the emergence of a vernacular that is familiar, if not reassuring, to the ears of us independent publishers. Powered by language that would otherwise seem innocuous if not for its viral potency, social networks thrive on peer-to-peer interaction, word-of-mouth recommendation, and a grassroots spirit of collaboration, which is exactly how indy magazines have always operated. Ever-evolving and self-informing, social networks are like eco-systems, each one an enormous conversation that is constantly updating—and upgrading—itself.
That is to say, they are just like BOMB.
Conceived of by a group of friends and launched on a shoestring budget, BOMB is the original social network—for artists, by artists—a platform where peers could share ideas and creative processes, through dialogues that were always in development. Delivering the artist's voice and making it available to the public, this was the magazine's original mission in 1981. And it remains its organizational mandate today, 30 years later. Like Wikipedia, that great social media experiment, BOMB has no single author, but rather thousands and thousands of them, all of whom participate in a collective act of refinement that unfolds in real time. If you've read BOMB over the course of several years, you've witnessed a type of crowd-sourcing that has changed the nature of cultural discourse. Today, with institutions such as the New York Times and the New Yorker, to name a few, regularly quoting BOMB's interviews, we are reminded of just how far BOMB's influence really extends, like bits of shrapnel embedded across our cultural landscape.
BOMB is a true social network: Open. Accessible. Inclusive. We're still here because of readers and patrons like you. You are BOMB. You keep the conversation going. Thank you for being a part of our network over the past the 30 years.
Please continue to support our efforts and help ensure we're around for another 30 years. You can donate below.
—Paul W. Morris
BOMB General Manager, Digital Media & Marketing
Originally published in
Featuring interviews with Jim Nutt and Gladys Nilsson, Rochelle Feinstein and Justin Lieberman, Rae Armantrout and Ben Lerner, Tristan Garcia and Sandra Laugier, Apichatpong Weerasethakul, Jace Clayton and Kevin Martin, Sarah Michelson and Ralph Lemon, and Thom Donovan.