Lara Mimosa Montes looks back to another era and reappraises her own with Koestenbaum's My 1980s and Other Essays.

Discover MFA Programs in Art and Writing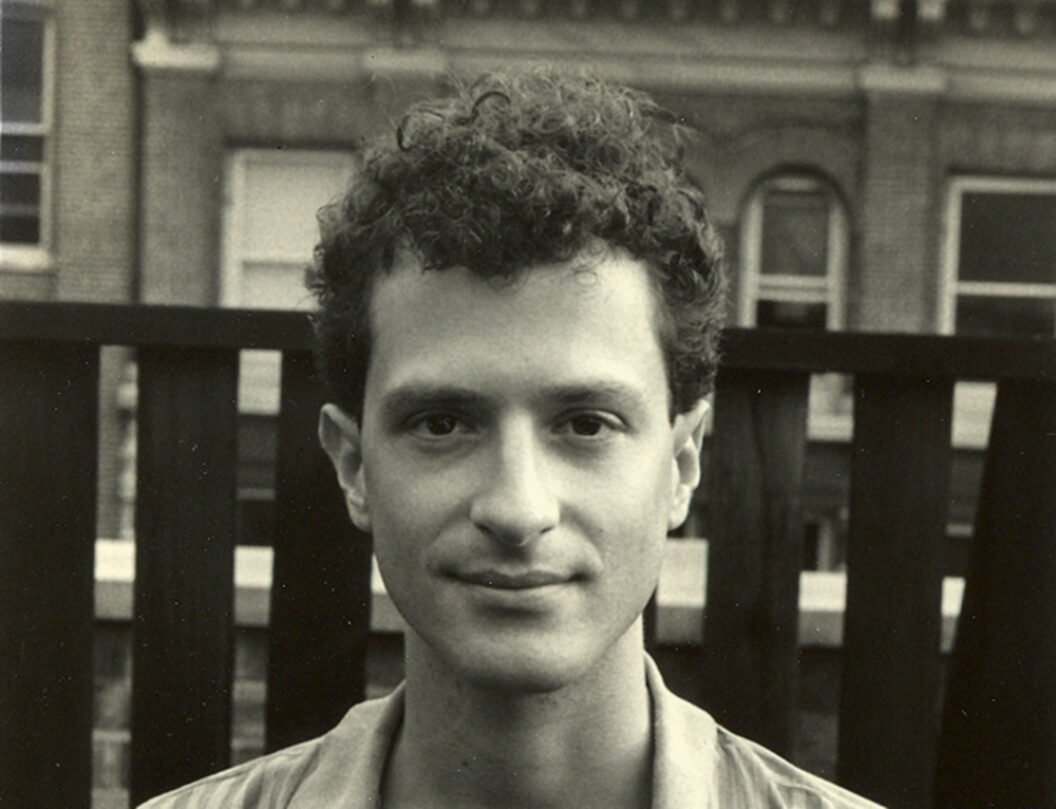 "For half the decade I lived in New York City, and yet I didn't go to a single Andy Warhol opening," writes Warhol biographer Wayne Koestenbaum in his new book My 1980s & Other Essays. A prolific poet and cultural critic, he invites us here to reconsider that era, as well as the private raptures of writing and of writing autobiographically. Placing himself at the periphery, the book begins with a confession—the embarrassing, perhaps commonly omitted admission that the author wasn't even really there. But who was? Who among those living in the '80s was ever totally there? Moreover, who has survived to speak of it? Among the Warhol superstars, not many. Among those who contracted HIV when it was still referred to as GRID in the early years of the epidemic, even less. Given the recent retrospective group exhibitions in New York concerned with the confluence of art and HIV/AIDS in the '80s and '90s, such as the New Museum's "NYC 1993" or the Whitney's "I, YOU, WE," Koestenbaum's book feels tailor-made for these deeply introspective times.
So if he wasn't hanging around The Factory, where was he? Koestenbaum readily admits, "I read all of Proust in summer of 1986." Elsewhere, he adds, "I didn't turn a single trick." But beyond the Brainardesque I Remember litanies, more provocative and steadfast revelations arrive: "If my '80s don't match yours, chalk up the mismatch to the fact that I am profoundly out of touch with my time. I never chose to nominate myself as a historical witness." In this fragment, among others, Koestenbaum revels not only in his own belatedness, but also in autobiography's inevitable nachträglichkeit—its intrinsic afterwardness. By dating each essay, the reader experiences the burden of hindsight alongside the sighting of certain beautiful behinds. It would seem this is how truth arrives: at a "Read My Lips" kiss-in in 1985, the poet recalls, "Traffic stopped." Here time moves in brief, blind, intermittent insights. And My 1980sonly just begins here—with what Eileen Myles has observed elsewhere as the poet's obsession with the instant.
However, among the many spontaneous and sexy instants given to us by Koestenbaum-the-poet, some of the most loquacious and revealing pictures we receive are delivered by way of concise literary criticism. As one would expect, the essays "Frank O'Hara's Excitement" and "John Ashbery's Lazy Susan" take their place among the delirious and the exuberant. As a critic, he consistently demonstrates an urban sensibility—surely one inherited from these New York School poets and other area artists. But his scholarly diligence will not allow us many shortcuts. He astutely observes that Ashbery is not a New York school poet because Ashbery's poetry is larger than all of New York. I can attest to this. A bookshelf of Ashbery, more often than not, may speak more sense to you on a Friday night than anything else. In this way, Koestenbaum's re-appraisal of the now-canonical poet strikes us as both novel and true, for he recognizes that timelessness isn't a quality anyone can accurately estimate in advance of time's having passed.
In addition to thorough, quick-witted criticism, for those of us who can never get enough of the writer's inner-life, throughout My 1980s the occasional dream enters in, hosting within its symbols the hidden gem of all autobiography: again, confession. My favorite among those here is recounted in his essay on Susan Sontag. The night before he teaches her book Illness as Metaphor, he dreams that "she reclined, wearing a pink miniskirt, on her living-room couch." I understand this dream because I've had this dream, though in mine Eileen Myles was wearing Lee jeans and consulting me about "the state of contemporary poetry." But, more importantly, when such confessions are made within the larger moniker of My 1980s, a sexy Susan Sontag dream lives under the sign of its own cultural surplus. For instance, one may recall Sontag in AIDS and its Metaphors. Pitch-perfect, she parodies the castrating contemporary cultural impulse familiar to so many of us: "Watch your appetites. Take care of yourself. Don't let yourself go." Well-acquainted with the business of self-censorship by way of anti-essentialists, footnotes, academia, and the never-ending culture wars, the essayist in Koestenbaum urges us to take care of ourselves by learning to let ourselves go.
But how, exactly? In his piece "Assignments," there are some suggestions. For starters, he suggests we try "writing about the occult." In other words, go back to those dreams of cultural icons—wet or not—and consider their mysticisms. Count the occult nature of your dreams in. Let the record show: you survived, you had a private life, and you chose to honor it first by writing it down. If that doesn't work, you may "write about a witch or warlock you know. Use as many street names as possible. Include names of businesses."
Perhaps unsurprisingly, it is the longer essay on the lesser-known recluse poet James Schuyler, "Epitaph on Twenty-Third Street," which distinctly stands out in this collection. On one level, "Epitaph" functions as an homage to the private life as it was lived through the length of a particular poetic line. However, in the context of My 1980s, it's difficult not to encounter the essay on Schuyler's poetics and his hermitage as symptomatic of a certain kind of psychic flight, where Schuyler's silence as evidenced by his line breaks is posthumously experienced alongside the ubiquitous image SILENCE = DEATH.1 If, as Koestenbaum claims, "my mission in the '80s was to develop my aestheticism" how does he, as a queer public intellectual, justify his turning to Schuyler's "secret stoicism" in a time rife with cultural cynicism, aggression, and blight? Of Schuyler, Koestenbaum concedes, "The silence he incorporates is sage and incompetent." Let the record show: perhaps what is evidenced by the lengthy "Epitaph" essay is that survival comes in many forms, and, in the '80s, gay and straight artists and writers "in" the art world or not urgently needed cultural objects and idols to believe in, to salute toward, to love. As Koestenbaum writes in his essay, "Advice to the Young," "I advise you to keep close watch over what you love." Schuyler functions in this collection not unlike the mystical voice of BB in "Brigitte Bardot Shopping in Shorts" who proffers, "we pretend to pursue the visual, but really we are creatures of this world."
Through this voice and others, My 1980s is encouraging and inviting us to admit we are all creatures capable of doing the difficult cultural work of remembering our time. Everyone ought to consider keeping a record—a record of our dreams, our icons, and our objects, as it is our entanglement with these that constitutes the beginning of autobiography as our being-in-time, our written commitment to being-a-part-of-a-time. Sontag, Schuyler, BB, and Koestenbaum's cover girl, Debbie Harry, offer us reprieve by being part of at least one poet's world, one poet's time. In this sense, Koestenbaum's contribution to the practice of autobiography, as well as our cultural memory of the 1980s, is his undeniable fidelity to sublime singularities. Belatedly, he is, among us, one of the witnesses against our vanishing.
1Let the record show: in the spring of 1987, after a six-year silence, President Reagan finally uttered the wordAIDS in public.
Lara Mimosa Montes is a poet, performer, and critic with work appearing and forthcoming in ONandOnScreen, Fence, The Fanzine, Women's Studies Quarterly, and Bone Bouquet.