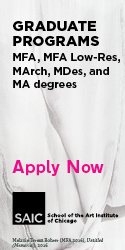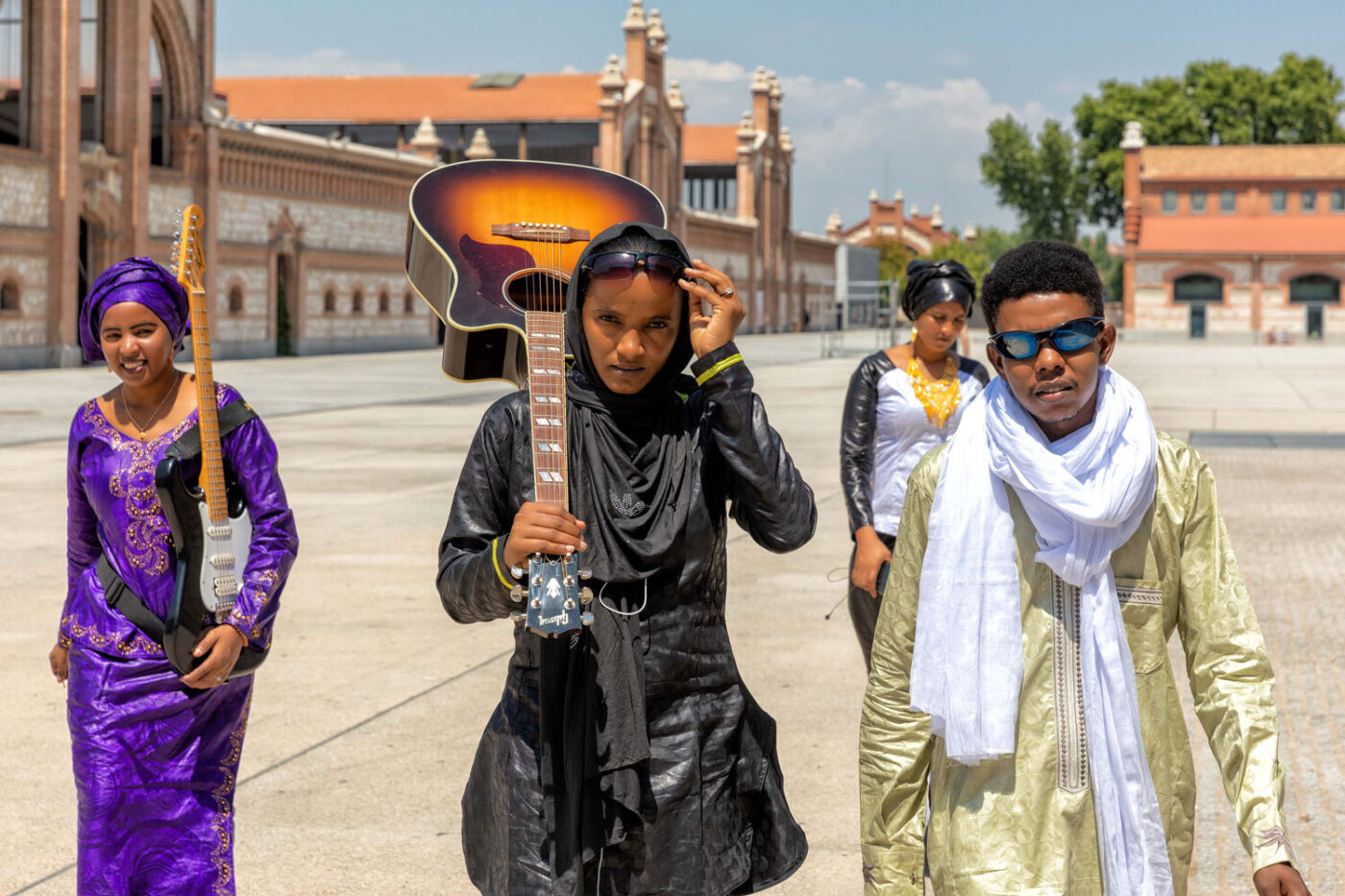 (Sahel Sounds, 2021)
When I'm in the studio, I often listen to music sung in languages I don't speak. Those voices keep me company, but I'm not pulled out of my own thoughts by words I understand. A few years ago, Tuareg music became a regular sonic element in my studio, and I eventually found my way to Les Filles de Illighadad, who have now released their third, full-length album, At Pioneer Works, a recording of a live 2019 performance at the Brooklyn space bearing that name.
Perhaps for you, too, the word Tuareg was something you first saw written in shiny silver letters affixed to the rump of a Volkswagen SUV. The Tuareg are in fact an ethnic group of about two million people who live nomadically across a swath of land called the Sahel, which stretches over the African continent near its widest point. The city of Agadez, in Niger, has become a center for Tuareg music and the electric guitar is absolutely fundamental to it. As the established Tuareg guitarist Mdou Moctar described it, "The guitar now in Agadez is like the football in Brazil." Moctar made his first guitar out of a plank and some bicycle cables, and his music is energizing and stimulating—there are a lot of guitar solos, which thrill me like Jimi Hendrix or Prince. But what I like about Les Filles is that they don't play the electric guitar that way.
I've always had a fraught relationship to the electric guitar. I'm most often described as "an interdisciplinary conceptual artist," but I've made music my whole life too. To me, electric guitars are like painting: I don't want to touch the stuff. Both are too heavy with their own history; both intimidate me. I am ashamed to admit there is a gendered aspect to this electric guitar phobia too. Although I can name many amazing women guitarists who shred as hard as any Tuareg guy, the pressure of the solo and the way it demands domination over the instrument is something I've always found aversive.
Les Filles de Illighadad are three women and one man: solo guitarist Fatou Seidi Ghali (guitar and vocals), Alamnou Akrouni (percussion and vocals), Amaria Hamadalher (guitar and percussion), and Abdoulaye Madassane (rhythm guitar and vocals). The apocryphal story is that Fatou Seidi Ghali snuck away to play her brother's guitar and taught herself the instrument. But where is Illighadad? "The center of town has a well, some small houses, and a school," says the album's press release, "But most of Illighadad's people live in the surrounding scrubland desert, in tiny patched roof houses or temporary nomadic tents, hidden among the trees."
I go to Google Maps to try to visit the village. First, I visit Agadez, which I find easily enough (maybe that's where Les Filles get replacement guitar strings). I find mechanic's garages, many mosques, pizza places, cell phone stores, and solo tailors—who invariably have the best business names (Complex Couture, Action Couture). There is a soccer club, Espoir FC. I leave the city and go far into the desert, in all directions. I see the green banks of rivers and occasionally the settlements next to them but I can't find Illighadad anywhere, and I'm both happy and frustrated that it's opaque to the Googlegaze. I listen harder to the music, trying to imagine the village that way.
The songs open with an instrumental section, which tends to last a while. The next element is usually a guitar playing a pattern that repeats until the end: reliable, memorizable, memorable. Like a teacher, it establishes the melody, clearly and right up front. A muted, percussive thump runs throughout, provided by a calabash gourd cut in half, placed open end down in a container of water, and then beaten with a padded drumstick. The lead vocal is answered by other voices in call and response—and you can easily imagine that other people in their presence would start to sing along. The density that develops between the lead line and the reinforcing chorus builds momentum. Although there may be a burst of solo guitar between the vocal sections, the songs are free from the tyranny of "the solo." The voice of the electric guitar feels more like a commentary, a continuation of the conversation—not like a person asking a question in a Q and A only to perform their own knowledge. The electric guitar participates with every other element of the music, usually tracing the melody in unison with the lead vocal. Both the guitar and the response vocals reinforce the lead singer: yes, we got that, we're hearing you, we know what you mean. I notice that after I've been listening for a while, my breathing slows down, adapts to the tempo of the music.
For all the collectivity that the musical structure seems to suggest, however, the solitary, often melancholy lyrics stand in contrast. Someone is far away, traveling; I wish they'd return. Or, I will share a tragic story: "I saw a beautiful woman married to a broken man." One of my favorite songs, "Inssegh Inssegh," has a loping, steady rhythm and clapping hands—"up tempo," it might seem. The nine-minute song has only the following lines: "I spent the whole night meditating / O Fatimah / A painful meditation / listen to me, listen to me, my dear, listen." It recalls the waking hours in the middle of the night, thoughts like a cloud of gnats you can't swat away. But the repetition also becomes soothing and entrancing, and despite such great distance between this music and myself, listening to it, I find intimacy and comfort there.
Nina Katchadourian is an interdisciplinary artist whose work includes video, performance, sound, sculpture, photography, and public projects. Her video Accent Elimination was included at the 2015 Venice Biennale in the Armenian pavilion, which won the Golden Lion for Best National Participation. In 2016, Katchadourian created Dust Gathering, an audio tour on the subject of dust for the Museum of Modern Art. A traveling solo museum survey entitled Curiouser opened in 2017 at the Blanton Museum of Art, with an accompanying monograph. Katchadourian is Full Professor of Practice on the faculty of NYU Gallatin. She is represented by Catharine Clark Gallery and Pace Gallery and lives between Berlin and Brooklyn.
Originally published in
Our Fall 2021 issue features interviews with Rabih Alameddine, Lileana Blain-Cruz, Suzanne Jackson, Candice Lin, Kevin Morby, Naudline Pierre, and Diane Williams; an essay from Hafizah Geter; short stories from Akil Kumarasamy, Harris Lahti, Holly Melgard, Edward Salem (winner of BOMB's 2021 Fiction Contest), Adrian Van Young, and Diane Williams; a comic from Ricardo Cavolo; nonfiction from Hugh Ryan; poetry from John Keene and Marcus Wicker; a portfolio by Manthia Diawara; and Nam Le's newly hand-annotated interview from 2009.