Leonora Carrington's The Hearing Trumpet by Victoria Nebolsin
Celebrating the better hell of her own making.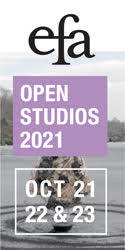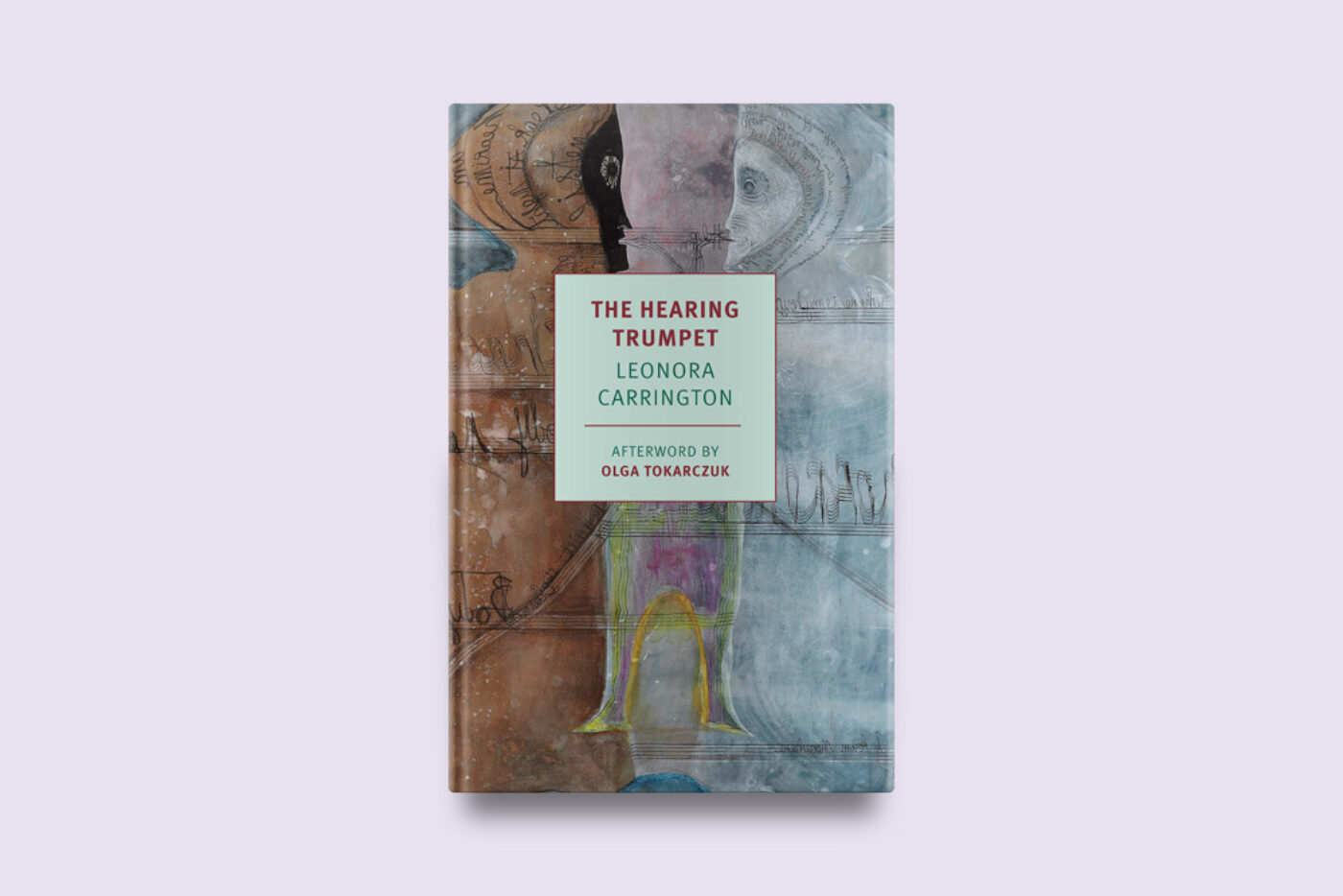 Hell is the place where others have written your story for you. Reclaiming the story demands more than just rejecting the other versions: it must be retold altogether. Throughout Leonora Carrington's life, the British-Mexican surrealist faced numerous attempts to banish and define her. Carrington's father deemed her deranged, locking Carrington in a mental institution. Male Surrealists crooned adulations of the femme-enfant's purity, counting on her submission. Both eventually became subjects of Carrington's morbid wit.
Carrington's work spans across a multitude of genres: paintings, sculptures, plays, short stories, novels, a memoir. In each, there's an oozing sense of the uncanny—more haunting than quirky. But it's the comic novel The Hearing Trumpet (NYRB), first published in 1974 and reissued this year, that dizzies with the vastness of Carrington's storytelling. Greek myths, Celtic legends, and classic fairy tales all sit in one another like never-ending nesting dolls. At the center is Marian Leatherby—a knightly hero on a quest for the holy grail.
Marian is shrewd, if not slightly senile: a grey-bearded nonagenarian who's hard of hearing and curved with rheumatism. She dreams of dogsledding in Lapland and often preoccupies herself with pondering the Snow Queen. With the gift of a Jacobean hearing trumpet, "grandly curved like a buffalo's horn," Marian unveils her family's plot to put her in a retirement home for women. She's pushed out to Lightsome Hall, a peculiar institute with a despotic pseudo-guru as head doctor. It is here—amongst buildings shaped like birthday cakes and igloos, poisoned-fudge schemes, and "objective observation of Personality"—that Marian discovers a leering abbess's old portrait. Her sleuthing reveals the abbess's raucous life of hunting the holy grail, and the creaky nonagenarian jumps to pursue the same chase.
If she were still alive and a Lightsome Hall resident, the abbess would certainly be labeled a "Deficient Personality." The thirty-plus pages of her racy tale, sandwiched in the middle of the book, are arguably the novel's most vertiginous. Stories build within stories within stories; allusions layer over one another. The leather-bound manuscript was slipped to Marian by a co-conspiring neighbor, and we read it alongside Marian, from start to finish, digesting the words of a snooping priest who's responsible for these documentations—and judgments—of the abbess's romps.
In this text within a text, Celtic goddesses and Greek deities flicker through the zoetrope of Carrington's rotating allusions. When the wheel stops, Marian pauses. "The fact that the snooping priest…had done his best to portray her in a pernicious light, hardly distorted the purity of her original image. She must have been a remarkable woman," she dreams. "Abbess of the Convent of Santa Barbara of Tartarus," she's named: abbess of the Greek underworld—the place that the priest damns her to belong to. Carrington refutes the priest's control of the narrative by allowing Marian to continue the abbess's quest on her own terms. In doing so, Carrington reappropriates stagnant or damning stories to build the chaotic, liberated world of her personal imagining. More importantly, she pinpoints a certain self-aware myth-building.
In Carrington's own life, one of the most harmful myths was the one of her insanity. In Down Below (NYRB, 2017) she recounts her time at the asylum her father committed her to shortly before the Second World War. In 1943, she wrote to Henri Parisot that writing Down Below helped her "try to empty [herself] of the images that had made [her] blind." Carrington emptied herself to then fill up again with an internal universe that no one could touch. Though she was labeled as deficient and subsequently tortured for it, she used writing to establish her personal map of mystical symbols and co-opted tales. This map was of "down below": not her Hell, but the inner sanctuary she established in her mind. The Hearing Trumpet blossoms from this idea while transcending it—Carrington's novel transforms from a sanctuary into a celebration of life.
Unsurprisingly, Marian's quest concludes in Hell, or "the womb of the earth" as the doppelganger waiting for her states. There she boils in a cauldron with one carrot and two onions. As Marian bobs, she looks up to see the Triple Goddess stirring: Venus (the Queen Bee), the Abbess, and herself. She is all three, and she is no one but herself.
And so, how do the Snow Queen, Venus, and the Abbess each reside in the bones of a wobbling, mischievous retiree in her ninth decade? They are each the woman whose story was attempted to be written for them. The Snow Queen is the world's Frigid Woman, the "Snedronningen" or queen of the snow bees, while Venus, another ruler of bees, and the Abbess, whose tale ends with her swelling to explosion and giving birth to Cupid, meld into one story of hellish ambition under the snooping priest's gaze.
Marian herself was doomed to be perceived as a gaping corpse by her son and Lightsome Hall's head doctor. With Carrington's eyes, they each prevail by extending each other's stories into Marian's liberated romp, both in the physical broth of the Triple Goddess and in the overlying myths of the abbess's manuscript. That movement is what's most important—the extension, the gymnastics of retelling. The Hearing Trumpet does not embed itself in being anti- what came before, or anti-anything. Marian's narrative progresses by being joyfully generative, by asking if the stories one has been fed might need to be bent into a shape that's not yet been imagined.
The Hearing Trumpet's jubilance crackles in every corner of Carrington's web. It races along relentlessly, and there is no question that this is a work of Carrington's vibrant invention; the novel is so distinctly, wholly, and absurdly hers. As she tells us in the documentary Gifted Beauty (2000), "You have to own your own soul, as far as it's possible to own your soul—or for it to own you. But hand it over to some half-assed male? I wouldn't recommend it."
The Hearing Trumpet is available for purchase here.
Victoria Nebolsin is a writer and editor from North Carolina.