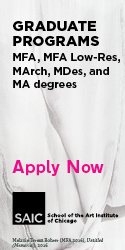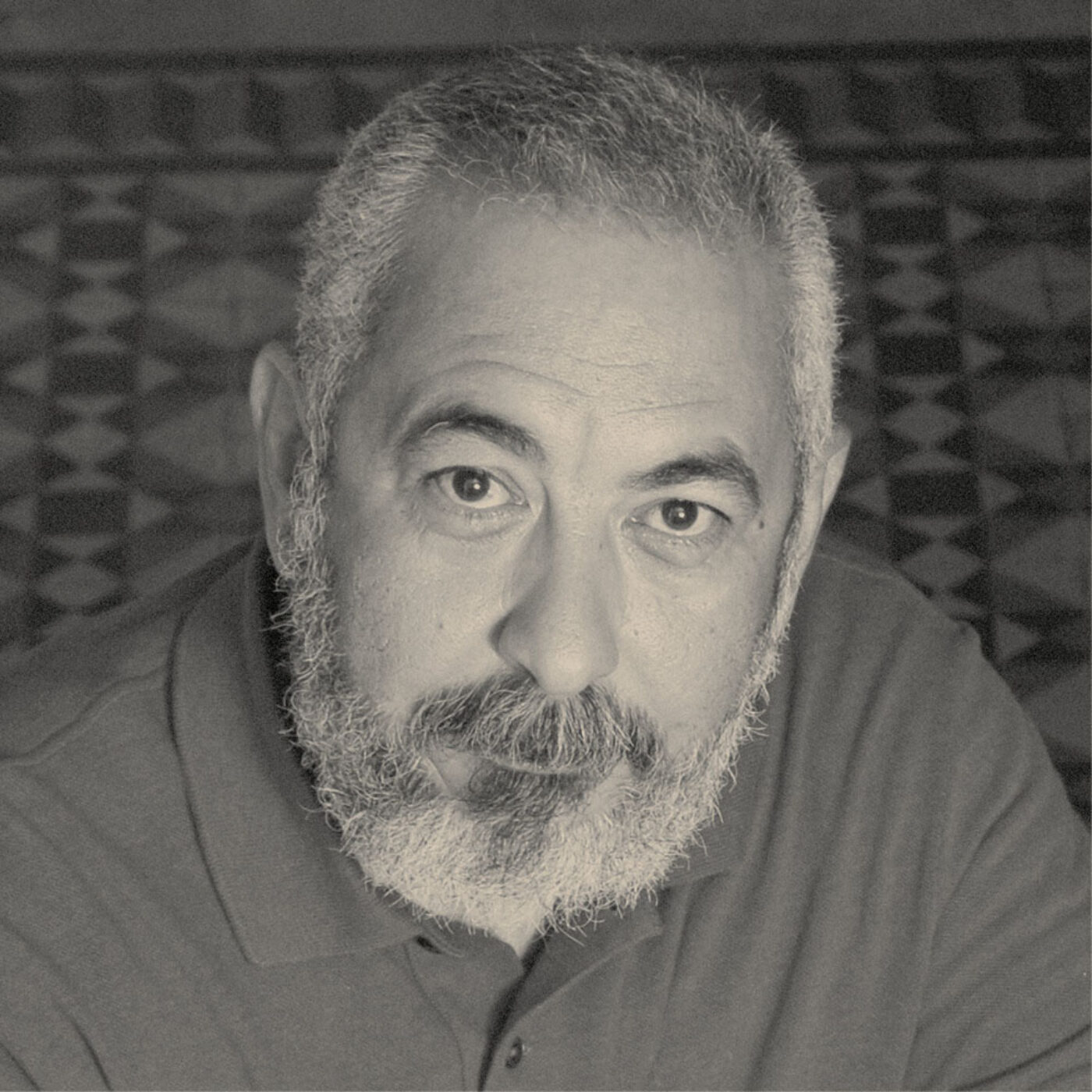 Not since José Lezama Lima and Guillermo Cabrera Infante chronicled the labyrinthine grandeur and sinful excesses of pre-revolutionary Havana has anyone so comfortably assumed the mantle of that city's most prominent scribe. But Padura's Havana, as inhabited by his most famous character, Mario Conde, a police lieutenant turned sleuth, is quite different from that of his predecessors. The cynical detective's escapades take him deep into the funky underbelly of a city, in the midst of Cuba's "Special Period" of the 1990s, whose hustling and ingenious inhabitants will do just about anything to survive. As a journalist turned novelist who has probably seen it all, Padura's novelistic candor about the austerity and hardships that the majority of Cubans had to contend with in those years, when he first began publishing his Conde series— Havana Red , Havana Blue , Havana Gold , Havana Black —is, in and of itself, amazing, given the Cuban government's penchant for censorship. That these books are detective stories and take no hard stance about politics, his characters being stoically accustomed to life under Fidel, has perhaps spared Padura from smothering official scrutiny. But whatever the case, his novels, with their muscular and lyrical prose, humor, vivid sexuality, and intriguing plots have made him wildly popular in Cuba and abroad. Even my Cuban friends, who arrived as children in the United States as exiles, have found much to enjoy in his novels, partly because Padura doesn't whitewash anything, but, above all, because his world and characters are so distinctly, and wonderfully, Cuban.
The son of a bus driver, Padura was raised in a fairly bookless household in the downhome Havana suburb of Mantilla, where he and his lovely wife Lucia still live. An unrepentant baseball fanatic in his youth, he originally aspired to a life as a sports journalist, before discovering his passion for literature at the University of Havana. Since then, after a long stint as a reporter, he has not only published a number of novels, but books of essays and screenplays as well. The English-language edition of his novel The Man Who Loved Dogs , an epic tale about Trotsky and his assassin first published to much acclaim in 2009 as El hombre que amaba a los perros , is about to come out with Farrar, Straus and Giroux.
At 58, Padura may be the most famous writer in Cuba, and with that distinction have come certain privileges. Among them, the use of the Internet at home—though as he later wrote me, some months after we'd first met in Havana, "only dial-up, so forgive me if my answers lag by days; it takes so long to get a connection." As I introduce this remarkable writer, I offer this bit of information to point out that this interview was surely time consuming on his end, and to thank Padura for his patience. 
—Óscar Hijuelos
Óscar Hijuelos You became a novelist after years of working as a journalist. How did you make the transition?
Leonardo Padura Through two parallel, almost complementary, apprenticeships. While I was at university I started to publish literary criticism in two or three magazines, and at the same time I began to write my first short stories. In 1980, as a graduate, I went to work at a cultural monthly, El Caimán Barbudo (The bearded crocodile), where I mainly did book reviews and articles—and where I wrote my first "salvageable" stories and started my first novel, Fiebre de caballos (Horse fever). Then in 1983 I was thrown out of El Caimán Barbudo—they said I had ideological problems—and sent to work at the newspaper Juventud Rebelde (Rebel youth). At that time in Cuba, the state was the only employer, and they could send you wherever they liked, and generally you had to comply or look for another job that was invariably worse (as happens to my character Iván in The Man Who Loved Dogs). It was at Juventud Rebelde that I really became a journalist. Almost as soon as I arrived, I finished Fiebre de caballos and my first short-story collection, Según pasan los años (As the years pass), and I fell into the whirlpool of life at a daily newspaper. I was lucky enough to be sent to join a "special team" that produced long reports for the newspaper's Sunday edition. It was a strange and beautiful period, during which I could write about whatever I wanted—something that isn't common in the press, and even less so in Cuba. The result was a very literary journalism, based on historical research—a kind of journalism that, by the way, is now considered a classic model in Cuba. Those six years I spent at the paper—between Fiebre de caballos (finished in 1984) and Pasado perfecto (Havana Blue, my first Mario Conde novel, in 1990)—wrought an evolution in my work that is evident in the difference between those two novels: the former was written by a novice writer and the latter by one with the tools and skills of a professional.
OH You live in the same neighborhood of Havana that you grew up in, Mantilla. That must have influenced your work.
LP Of course, living your whole life in the same place leaves its mark, so much so that, as I've said and will repeat: more than a Cuban or a Habanero, I'm a Mantillero. My country isn't Cuba but Mantilla.
OH Your wife Lucía often works with you. How? As an editor or a co-writer?
LP Lucía is one of the blessings of my life, which isn't to say that we don't quarrel all the time. Our relationship started when we were studying at university, in 1978. She was 18, I was 22—and now here we are. She has had a great influence on all of my literary work, for a number of reasons: she's given me emotional stability, she's read and critiqued my novels, and she's fed me. We've also put together anthologies and collections of my works and, above all, we've co-written films. Right now we're adapting the two Mario Conde novels in the Havana Quartet, Havana Blue and Havana Gold (originally Vientos de cuaresma), for a potential television series that German and Spanish producers are trying to put together. The work has been very satisfying, since Lucía used to worked in film. For this project she handled the most thankless task of any literary adaptation: butchering the novel to extract the pieces that will form the film's plot. Translating from the language of fiction to the language of film is a very complex and cruel process.
As for my novels, it's Lucía who reads them before anyone else. She's the one who helps me the most. She knows what I want to do and say, and when I don't manage it, she helps me to find better solutions. Although she doesn't have, let's say, a particularly commonsensical approach to certain things in life, when it comes to writing she has eagle eyes, and there's a devastating logic to her judgments.
OH As many of the readers of this magazine are writers, could you speak briefly about the publishing culture on the island? For example, how would a book come to be published in Cuba?
LP This is a complicated question, but I'll try. The first thing to say is that in Cuba all of the publishing houses belong to the state. This has not only an economic bearing but, above all, a political one. The publisher decides what to publish, even though in the last 20 years censorship has decreased significantly. Books are selected for publication based on their quality or their political importance. The publishing system has a governing body, the Cuban Book Institute, which manages several publishing houses. But there are other institutions, like the Writers' Union, which has its own imprint. In the provinces there are also mid-sized or small houses that basically publish local authors. Those publishers pay advances of $3–10,000 pesos, or between $120 and $400 US dollars. The book sells or it doesn't, and if it sells quickly, it's not always reprinted, because there isn't enough paper or there are other authors waiting their turn. The price of a book is around a dollar, even if it costs more than that to print—it's a state-subsidized product. In sum: there is no publishing industry, an author's success doesn't depend on sales, and advances aren't high enough for authors to live from them. Before 1991 or '92, it was actually illegal to sign a book contract with a foreign publisher. You could only do it through a literary agency that was also state-run. But during the crisis in the '90s, that rule became more flexible, until it disappeared, and now you can have publishers and agents outside of Cuba, as I do. I publish all of my novels in Spain first, and then, thanks to a license granted by my publisher, a Writers' Union edition comes out in Cuba that is sold at a subsidized price—the majority of Cubans, who only earn $20–25 US dollars a month, on average, would never be able to afford the Spanish edition, which costs 20 euros. Does that make sense?
OH You once told me that García Márquez, who has kept a house near Havana for many years, has very little interaction with Cuban writers. This is peculiar, at least in my eyes, given the amount of time he's spent on the island. Would you like to comment?
LP García Márquez had, first and foremost, one friend in Cuba: Fidel Castro. He had others, too, primarily in the film world, because he was the founder of the International School and the Foundation for New Latin American Cinema. His main writer friend was the great poet Eliseo Diego. But, yes, it's curious, he's never gotten too close to other Cuban writers, as if we weren't very important to him. He moved in social and political spheres that we Cuban writers (other than the notable exceptions of Alejo Carpentier, Nicolás Guillén, and a few others) never reached. 
OH Did you ever have the opportunity to meet the great Cuban writers of the previous generation: José Lezama Lima, Alejo Carpentier, and Cabrera Infante?
LP No, sadly. Lezama and Virgilio Piñera, for example, died when I was at the university, at the end of the 1970s, when they were both outcasts—they had been marginalized for that whole decade, and they died that way. Not Carpentier, either: he lived in Paris, as Cuba's ambassador to France, and he died there in 1980. It was almost impossible to get to Cabrera Infante: he lived in London and wasn't very interested in meeting Cuban writers who lived in Cuba, since he considered us "Castrista" writers. However, I was good friends with Eliseo Diego, through his son, the novelist Eliseo Alberto. Eliseo senior was a marvelous man, and I always remember that he dedicated a book to Lucía. He wrote: "To Lucía, the lucid." But I have a confession to make: I've never sought the friendship of other famous writers, either Cuban or foreign. As someone once said, it's better to read writers than to know them.
OH And what about Reinaldo Arenas? Were his books distributed in Cuba at all? 
LP I didn't know Reinaldo either; he left Cuba in 1980 in the Mariel boatlift. His first novel, Singing from the Well, was published in Cuba, but none of his others after. I've read a lot of his work, and I admire it very much. He's one of the all-time great Cuban writers. The tough life he led stopped him from achieving more, since he had to write a lot of his literature in exile. My favorite work of his is the short novel Old Rosa.
OH Which Cuban writers would you recommend to our readers?
LP I'd recommend Abilio Estévez, a great novelist and dramatist who lives in Spain now. For a penetrating view of Havana I'd say that Pedro Juan Gutiérrez is a good read. Eliseo Alberto was excellent; he died two years ago, in Mexico. Of the others who live in Cuba, I enjoy the novels of writers including Senel Paz, Arturo Arango, Miguel Mejides, and a young Cuban writer who lives in Portugal now, Karla Suárez.
OH Your novels about the former detective Mario Conde and his interesting adventures in contemporary Havana brought you international fame. I have always found his personality, with its mixture of sensual abandon and melancholia, fundamentally Cuban. Am I mistaken?
LP No, you're not mistaken, but let me clarify. Mario Conde is Cuban to the core. He speaks in Cuban, lives in Cuban, thinks and suffers in Cuban, but he isn't a typical Cuban. He might be too cerebral, nostalgic, disenchanted, melancholic. Although he expresses all of these qualities from the perspective of his Cubanness, in Cuba levity is more common, being carefree, living from day to day without fretting over things, or as we say in Cuba, "sin coger lucha." Not Conde. He suffers like a stray dog—from longing for a better future that never arrives, from corruption and social climbing, from the fates of failing or exiled friends. All of this happens to him because, deep down, Conde has always been, above all, a writer who never wrote. He has too much of a social conscience, too much of an awareness of time, history, destiny. And thanks to this, I was able to use him (as a policeman and an ex-policeman) as a means through which to see a Cuban reality that neither I, nor he, are satisfied with, for many reasons. In order to achieve something like this, I had to have an intelligent, sensitive character, more of a frustrated writer than a true policeman. Conde quits the police force and becomes a second-hand book salesman in the fourth novel. He was always a literary policeman more than a real one. Having been born in the 1950s and having grown up during the Revolution, he's typical of my generation. He has lived through the good, the bad, and the horrible histories of those years.
OH The modern, noir Havana that you've created in your novels gives Mario Conde access to a variety of situations, like, for example, when he analyzes the antique-book trade in Havana. It's noteworthy that you've spoken freely about the state of things in Cuba. Has anyone ever criticized your candor?
LP I don't know if it qualifies as candor but yes, I have received more political than literary criticism—though at the same time I've won a lot of literary prizes, most recently, the National Literature Prize, which is the most important in the country. In all of my crime novels, from Havana Blue to the one I will publish in Spain this year, Herejes (Heretics), I have always taken a critical view of Cuba's reality. More than crime novels, my books are social novels in which I try to get close to the state of things and reflect on them in a way that's attractive for readers. Some hard-liners don't like that vision, but the truth is that for the great majority of Cubans it's what comes closest to the reality we've lived through—they've built up a great feeling of complicity with my novels, and also with my journalism. And the readers, not the hard-liners, are what matters.
OH In his introspection, Conde seems to be a distant cousin of the veteran writer Iván Cárdenas, from The Man Who Loved Dogs, your novel now being published in the US. Cárdenas's casual meeting on a Havana beach with Ramón Mercader—the Spaniard who killed Leon Trotsky in Mexico—years after the fact, while he's walking with his dog, is a marvelous invention. Dogs are used throughout the novel to link the different narratives, from the Spanish Civil War to Cuba's "Special Period." How did you arrive at that idea? Are you a dog lover?
LP Actually, the thing about Mercader and the dogs on the beach isn't an invention. Mercader had these two Russian greyhounds that he would take to the deserted beaches in Cuba in the winter so they could run around. Anyone could have met him and his Russian greyhounds, as happens to Iván, who is an invention inasmuch as he is a fictional character. If you think Iván is similar to Conde, it's because he is. They are two Cuban men from the same generation, who have had the same historical experiences, the same passion for literature, and the same frustrations and lost dreams.
But going back to dogs… The fact that Mercader had those dogs in Cuba, and that Trotsky had dogs his whole life—even when he was in exile in Alma Atá, in Turkey, in France, and in Mexico—allowed me to connect their opposite sensibilities: Trotsky is a thinking revolutionary, and Mercader is a revolutionary who only obeys. Hence I am able to cover a tremendous political and human distance. The dogs really helped me to humanize Trotsky. Mercader made himself a historical figure by killing Trotsky, and he's almost unreal because he spent much of his life living under other identities, in silence, imprisoned, or marginalized. He reveals his humanity through his love of dogs. To close the loop, then, all I needed was for Iván to be a dog lover, too—like Mario Conde, who has a stray dog called Rubbish that is as messy as he is. And like me as well—I've had dogs since I was born, and now Lucía and I have an ancient one, Chorizo, a 16-year-old mutt with a great personality who's been with us since 1997.
OH I found your novel ambitious in its reach, above all with respect to its description of what happened in Russia under Stalin. Was your approach influenced by the Russian presence in Cuba when you were a child? And was the Stalinist era discussed at school? It seems to me that Cuban writers have avoided the subject. Do you agree?
LP In Cuba, Stalinism has never, not even now, been discussed in any depth; what it was, what it meant for the history of 20th-century revolutions, and the dead weight it proved to be for real socialism—so much so that the latter ended up disappearing all over the world. When I was a student, even at the university, Trotsky was not mentioned. If he was, he was described as a philosophical revisionist and a political traitor, while all possible praise was showered on Stalin. There was never any mention of the true story of collectivization in 1929–32, or the several million people who died of hunger as a result of it; or of the cruelties of the gulags, where millions more died; or of the Moscow trials, by which the Bolshevik guard was executed; or the military errors of World War II; or the persecution of Jewish doctors; or the Prague trials. We almost didn't hear about Khrushchev's report criticizing Stalin's methods. It's true that until the 1990s, when the archives in Moscow were opened, Stalinism's criminality was fundamentally unknown. But much was already known about the consequences of Stalin's role in the Soviet Union, especially because Trotsky had denounced him in the 1930s. It's also true that many people in Cuba have been condemning Stalinism for years—but we still haven't discussed, in the way it deserves, what Stalin's politics meant, or what his social and political model meant for Cuba. For that reason, my novel has been experienced as a revelation in Cuba, since that history is still unknown here today. The fact that this novel was published in Cuba and that it has won prizes also shows that it's possible now to talk about Stalinism in the Soviet context and in relation to the rest of the world—with respect to the Spanish Civil War, for instance, and, of course, to Cuba.
It's also both curious and logical that, despite 30 years of Cuba's great political and economic proximity to the USSR, and despite the many Russian films being shown in Cuban cinemas and the many Russian cartoons on Cuban television, the Soviets didn't leave any cultural trace on the island. They almost didn't leave us anything spiritual, even though in politics and economics, to this day, the Cuban model is more Soviet than anything else.
OH In your novel, Iván, a writer, mentions his fondness for the novels of Raymond Chandler and Mario Vargas Llosa, among others. Considering Vargas Llosa's conservative politics and those of his good friend, the late Guillermo Cabrera Infante—they're perhaps the only Latin American writers who weren't leftists—how did that come to be? I ask because the novel's intricate narrative, its complicated structure, and its use of double identities and historical materials, seem like literary devices that Vargas Llosa could have used. Were you thinking of him while you were writing?
LP The first time I spoke to him I was in transit at Madrid's airport. I couldn't stop myself from telling him that every time I'm about to start writing a novel, I reread Conversation in the Cathedral. As a writer, I have many debts and influences, regardless of an author's political ideology. I owe a lot to 20th-century North American writers, for instance, from whom I learned how to tell a story. From Dashiell Hammett and Chandler, of course, to Hemingway, Dos Passos, Faulkner, Salinger, Updike—people of all political persuasions, but all great writers. I also owe a great debt to the Iberian and Latin American literature after 1950–60: Carpentier, Rulfo, García Márquez, Vazquez Montalbán, Cortázar…. My biggest debt though, without a doubt, is to Vargas Llosa and Cabrera Infante. In the former I very much admire the capacity to build fantastic structures, to manipulate the reader, to take that long narrative breath that a novel requires. And from Cabrera Infante I learned, above all, to write in Cuban, in Habanero, which was crucial for me. Of course, many years ago neither of them were published in Cuba, but I've been reading them since the '70s, when my literary passions were starting to become more refined, even if it was difficult to find their books. I read them at first with delight, and then in a critical sense, to learn from their skills. I firmly believe that you can only learn to write well by reading those who write well, especially in your own language.
OH This novel opens in a cemetery in Havana, but it soon proceeds, through memories, to Siberia, where Trotsky is living in exile. Then the action jumps to the future. How did you arrange so many details without losing your mind? 
LP The most difficult thing about this novel was putting the structure together. Everything depended on the structure and on the delivery and arrangement of the information. On the first page I tell readers something they already know. The book is the story of how Mercader killed Trotsky, of what led to the crime, and of the crime's historical consequences. Readers already know the novel's dramatic climax. How then do you make them want to carry on reading? By enveloping them in the structure, in the rhythm of events, organized dramatically and powerfully. It was very difficult. Imagine: after spending two whole years researching the book, I had put together a 600-page chronology of Trotsky and Mercader. That way I could know where and with whom they were at any given moment (Frida Kahlo, Diego Rivera, André Breton, George Orwell, Lázaro Cárdenas, and many others appear in the novel). The key was the tripartite structure, which I had already tried in La novela de mi vida (The novel of my life), and which I use again, in another form, in Herejes. Three stories aren't too much for the reader; they balance each other like a triangle. I did this by writing the three stories at once, stopping at page 50, then starting again—writing each one separately, with its own style, rhythm, and language. That's what I did in La novela de mi vida, and I repeated the exercise in The Man Who Loved Dogs, even though it was much more complicated in terms of historical information, the range of settings, the real characters, and the historical lacunas that even today can't be filled. Then, when I had written each of the stories, the real headache began: how to structure the novel, starting at the point where the three stories cross, which is really where the lives of the characters cross. It worked quite well.
OH Now, as a writer traveling outside of Cuba, what are your impressions of the United States? And what do you make of what is sometimes called the Cuban Diaspora in the US and elsewhere?
LP I've been to the States more than ten times, and I always pass through Miami, but I do it privately. I see my family and friends and try to have a good time with them, avoiding the topic of politics, since from the outside, Cuban things are often seen in fairly black-and-white terms. I also see a lot of friends who have put down roots in Spain. The main difference is that those who live in Miami hang too much on what happens in Cuba, almost as if they had never left—though, at the same time, they're out of touch with what's going on there. Those who have settled in Spain, a much more open environment, feel more open in their relationship with Cuba. Even though they still worry about the island, they live in another country and not in Miami, which is neither Cuba nor the United States—it's Miami.
OH Do you read Latino writers who live in the US—Junot Díaz and Sandra Cisneros, among others? 
LP I'm not very familiar with the work of Latino writers in the US, although one of them, Óscar Hijuelos—maybe I shouldn't tell you—is my favorite. 
Ah, and also, of course, those great essayists Roberto González Echevarría and Gustavo Pérez Firmat. Yet this is a literature that we don't have easy access to; when it's translated into Spanish, it's often poorly done. What's more, it isn't always published by major houses—which is not the case with the authors I've mentioned. Sometimes you don't realize it exists.
OH You've written several screenplays, including Seven Days in Havana, a film directed by different artists, among them the actor Benicio del Toro. How did that come about, and were you satisfied with the result?
LP When it comes to cinema, what I like most is to watch it. Lucía, and I are inveterate cinephiles. (On our first date we went to see Elisa, vida mía, directed by the Spanish filmmaker Carlos Saura.) If we're at home, we watch a film every night or a few episodes of some series (we're fans of The Wire). We have a lot of DVDs, an HD player, and an external hard drive where we stockpile hundreds of films, new and classic. (A few days ago we watched Polanski's Chinatown again.) Working in film is another matter, though, and even more so for a writer. Whenever I've done it, it's been for two reasons: for money, because in a short time you can earn more than you would writing a book, which takes two or three or five years; and for sentimental reasons, when I feel somehow invested in a project. This is the case with this possible TV series based on my Mario Conde novels, which, as I mentioned, some producers from Germany and Spain hope to make. It is also the case with an original script for the French director Laurent Cantet, which might be filmed this year in Havana. In all of these cases I've gone into the screenwriting with another writer (with Lucía, in recent projects including Seven Days in Havana, or with the director of the film.) There's a third reason I've written screenplays: when I finish a novel, before I begin another, I need a period of reflection to distance myself from the previous work. Since I'm a workaholic and I need to write every day, film is a wonderful way for me to fill that gap. That's exactly what happened with Seven Days in Havana. I had just published The Man Who Loved Dogs in Spain when two producers found me and asked if I'd like to be involved in a project. They proposed that I write storylines for various directors. Of the 11 we wrote, four were chosen by the directors Benicio del Toro (US), Julio Médem (Spain), Juan Carlos Tabío (Cuba), and Pablo Trapero (Argentina). Lucía and I worked closely with all of them in writing the screenplays except for Trapero, who chose to write his own script. The film, like all omnibus films, is uneven, but I think it has one important virtue: it is valuable artistically and also sociologically because it offers, from very different angles, a view of life in Havana at the present time—a life that will soon be very different.
Translation by Ellie Robins.
Óscar Hijuelos (1951–2013) was born to Cuban parents and grew up in New York City. He attended City College of New York where he took writing classes with Susan Sontag and Donald Barthelme. His books include A Simple Habana Melody (2003) and Beautiful Maria of My Soul (2010). In 1990, he received a Pulitzer Prize for his novel The Mambo Kings Play Songs of Love (1989). He received fellowships from the Guggenheim Foundation and the National Endowment for the Arts, and taught creative writing at Duke University.
We mourn the loss of our great friend and contributor, novelist Óscar Hijuelos. We are deeply grateful to have had the honor to work with him over the years.
Originally published in
Featuring interviews with Leonardo Padura, Amie Siegel, Phyllida Barlow, Kai Althoff, Dodie Bellamy, Edwidge Danticat, Hans Witschi, and Mary Halvorson.