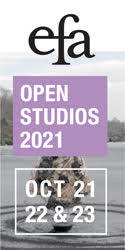 In his new, luminous book, Kaddish, Leon Wieseltier, literary editor of the New Republic, asks the question: Does an unhappy man know more than a happy man? In his case, the answer is yes. Over his year of enforced mourning for his father, he studied the history of Jewish thought on death and mourning, and the history of the mourner's Kaddish. The prayer, he soon learned, does not mention the deceased. It literally magnifies and sanctifies God. Your father dies, and you thank Him. Not only that, Wieseltier the rationalist, the secularist, the believer in literature, writes, "Your father dies and you are free. And what do you do with your freedom? You think and write and pray about your father. Congratulations!" A great Jewish joke. What remains after his ritual year of reciting the Kaddish is Kaddish, the evidence of a son rejecting blind faith, reading the texts that are available, that purport to explain what he should do and why he should do it. We get large chunks of the post-Talmudic rabbinical tradition, punctuated by Wieseltier's reactions, related in devastating aphorisms. The effect is of a desperate sensibility bouncing off metaphor and possibility while accepting a glacial tradition (like his father's before him)—a poet freed up by the constraints of the sonnet form. He stands just outside the tradition and finds it both inadequate and the best possible thing. He says the Kaddish day after day. Magnified and sanctified. Magnified and sanctified. Duty questioned is not an offense.
Kaddish is dense; perhaps it should be read over the course of a year, matching Wieseltier step by step. Know the wearying and quickening quality of mourning. Meet death with reason and unreason. Magnified and sanctified.
—Scott Smith
Kaddish was recently published by Knopf.
Originally published in
Featuring interviews with Janine Antoni, Yayoi Kusama, Jenny Diski, Michael Cunningham, Simon Ortiz, Petuuche Gilbert, Simon Winchester, Gary Sinise, Thomas Vinterberg, and Marc Ribot.