The Gentrification of Memory: Legacy Russell Interviewed by McKenzie Wark
A feminist manifesto that centers artists as the engineers of a queer and Black imagined future.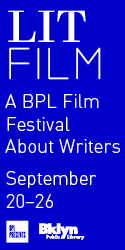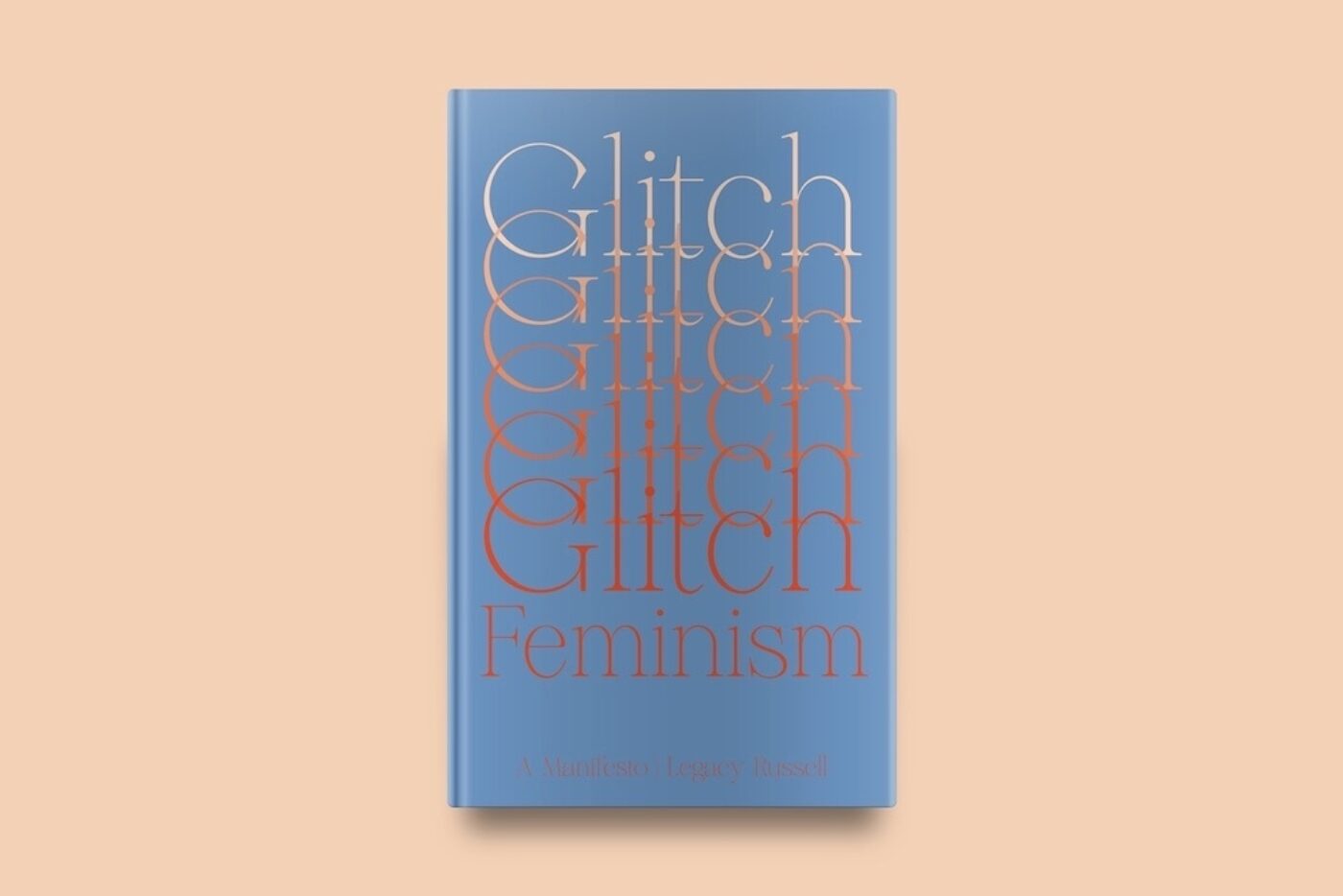 I shouted "Yes!" at the screen. It was one of those reads. I'm talking about an early version of Legacy Russell's Glitch Feminism (Verso) that I read on Rhizome, about seven years ago before it was a book. What caught my attention was the sharp way that Russell connects questions of race, gender, sexuality, tech, and aesthetics—like sounding a magnificent chord, rather than the one-note takes that so often come out of Internet writing. On the one hand, there's something refreshing about the kind of open access people have to share all kinds of takes. On the other, Russell is well aware of what's lost when the dominant culture bulldozes its way into the fugitive margins where such matters were once so vitally fought out.
—McKenzie Wark
McKenzie Wark Your book kicks off by describing the Internet as a haven for a young, queer Black person, increasingly alienated from her own neighborhood by white gentrifiers. But I'm wondering if you think that maybe the white gentrifiers came and took those online spaces too?
Legacy Russell Real talk: If we look at this question through an art historical lens, I would argue that there's a whole portion of "net art" and "post-Internet art" dominated by non-Black, and often white, "art bros." If we zoom out beyond the art world and look at the actual world, we see how there, too, people are quick to co-opt and gentrify queer and Black culture. By co-opting, they are shifting the circulation and vernacular movement of queerness and blackness, often with limited context or cultural citation. This changes how these legacies are centered or remembered as they travel through the mainstream. We've also seen a prevalence of very aggressive NIMBY [Not In My Backyard] politics online and a rise in awareness of digital redlining as people have begun to wise up to the fact that inequities on the Internet hold a mirror up to those in the world at large. It's important to acknowledge that gentrification is a question of class and race, yes, but also of memory.
MW Oh, that's interesting. How do you think memory is gentrified?
LRWhen places gentrify, they often render the local sites unrecognizable to the people who are from there—gentrification signifies a type of erasure and triggers a sort of cultural aphasia. Our memories become misaligned with what's around us, and we struggle to describe what was there previously. These are the concerns the book speaks from when it talks about gentrification—that erasure, those questions of memory, and what going online allowed for in the 1990s as a means of resituating ourselves.
MW I'd put that alongside what Sarah Schulman called the "gentrification of the mind," but it's so helpful that you add a digital dimension.
LR As the Internet becomes increasingly corporatized, we face similar types of gentrification as we might away from our screens; the consolidation of conglomerates that control our digital spaces—and our data therein!—is commensurate in many ways to a major developer building a skyscraper right in the middle of a small community. Filters and algorithms mean we sometimes have to fight for our digital neighborhoods. What we think of as progress on the Internet comes with aesthetic upgrades that often cost tons of money to make and edge out competitors. This make us feel like the Internet is doing better work simply because that's what it looks like.
All this is to say I miss the days of Angelfire and GeoCities, where you came across weird things on the Internet and where dial-up made you really work for your chatroom time with strangers who would blow your mind. (laughter)
MWEach section of the book engages with various artists. What are your thoughts on feminism as aesthetic?
LR I'm likely falling into the very real historical bear-trap debate around these tensions, but I'm not sure I entirely agree with the conflation of "art" and "aesthetics" here. Glitch Feminism is a manifesto that centers artists as the engineers of a queer and Black imagined future. The thing that manifestos share with artists is that both are able to extend beyond the restrictions of a standard narrative. They can be ambitious and wild and experimental. They can set out new rules for things that haven't even been built yet. They can make demands that feel impossible, but give us all something to work toward. They can throw shade unapologetically as a form of critique and as an act of care.
MW I take your point about not collapsing art and aesthetics.
LR The artists in the book—E. Jane, Sondra Perry, Shawné Michaelain Holloway, Victoria Sin, to name a few—are incredibly political in the work they make and the concerns they hold as they intersect with a broader feminist discourse. I included them in Glitch Feminism because they all make work that operates as a catalyst for change and takes on a role that extends beyond what is solely aesthetic. Their work shows us that the very underpinnings of the aesthetic as it traverses art history is deeply troubled as it models itself off of an exclusionary canon that in its supremacy prioritizes certain voices, visions, bodies, and models of beauty, over others.
MW Is there a sense though that feminism, shorn of political memory, is becoming nothing but aesthetic?
LRSure, yes, there is plenty of aestheticized feminism found within what's been called "lifestyle feminism" or "bubblegum feminism." Often this type of aesthetic is swathed in pink and gets a bad rap for being performed but not practiced, a sort of virtue signaling in its own right. This is something else, and while of course there are artists that make this kind of work—along with people (artists and otherwise) who perform this type of politic superficially—the function of making a book like this is to hold space for those who are using their creative practice as a means of pushing feminism and art further symbiotically, as they live together and support one another.
MW There are three spaces you mention throughout the book that seem available to non-white, non-masc, non-straight expression: the Internet, nightlife, and certain kinds of art practice. This reminds me a lot of Juliana Huxtable's work, which makes an appearance. Do you think it's possible to build out from those niches or will these always be fugitive and fleeting?
LR The book is a text that seats itself within art as a form of creative expression. It's also something that travels through my lived experience, one where the Internet, nightlife, and art have been essential. I recognize that this experience as I have lived it is one that may not be universal, although it is certainly shared across geographies and generations, which I appreciate and am grateful for. However, I don't think that non-white, non-masc, non-straight expression is designated to live exclusively online, via nightlife, and via art—that feels decadent as a thesis and not really authentic to how this book should live in the world. I would be disappointed if this was the flat read people took away.
MW Given how the art world itself redlines, maybe we have to look for aesthetic practices beyond that, but also beyond the places we expect to find it.
LRThe manifesto encourages us to find our range, and to take up space. Since the original essays were published in short form in The Society Pages and Rhizome in 2012 and 2013 respectively, I've been so lucky to hear from people who aren't in the art world at all, or aren't engaged with technology, that they connected with the text. For me, this makes the manifesto complete—that it can be held and housed outside of any singular site, that it can belong to those who need and want it.
MWOne of the glitches in the book is the interruption of the binary gender system with, let's call them, "analog" genders. But I wonder: Is there a place in glitch feminism for us binary trans women? It seems more oriented to the nonbinary and queering of gender.
LRAbsolutely. My argument away from a binary is asking us all to do the work to explore what masculine/feminine and male/female mean, considering them as gendered and racialized assignments that are actually historical and complex and need to be actively reckoned with. The gender binary and how it has been weaponized as an agent within feminism is something that needs to be refused, redefined, decolonized. This is an act of love for our trans sisters who are pivotal parts of our history and community both through and beyond cyber culture. For me, it's also an interrogation of binaries across intimacy and care, the roles we are expected to play across the binary in loving ourselves and one another. The idea that male or masc-identified people are somehow (in their definition) not supposed to engage with radical softness, or that a female or femme-identified person has to relinquish certain types of power and control in order to be claimed by "womanhood," is bullshit.
MWYes, I think it's helpful to move away from binarized bodies to think about social and technical relations. Much of the feminism—and critiques of it by Black women, queer women, trans women—now erased by the gentrification of memory taught us that lesson.
LR Some of the most gorgeous queer relationships exist within what might be read superficially or aesthetically as a binary, but what happens in the acts of care or codes of intimacy is much more complex. These are hard things to talk about, but my hope is that we can find a way to do this work together. I'm writing from the top, bottom, and everything in between. Glitch feminism is for anyone who is looking to do that work, regardless of what pronoun you choose to use. We're here for an expansive self, which is your right, my right, as we tear it all down and then rebuild the world.
Glitch Feminism is available for purchase here.
McKenzie Wark is an Australian-born writer and scholar. Wark is known for her writings on media theory, critical theory, new media, and the Situationist International. Her best known works are A Hacker Manifesto and Gamer Theory. She is professor of Media and Cultural Studies at The New School in New York City.