Discover MFA Programs in Art and Writing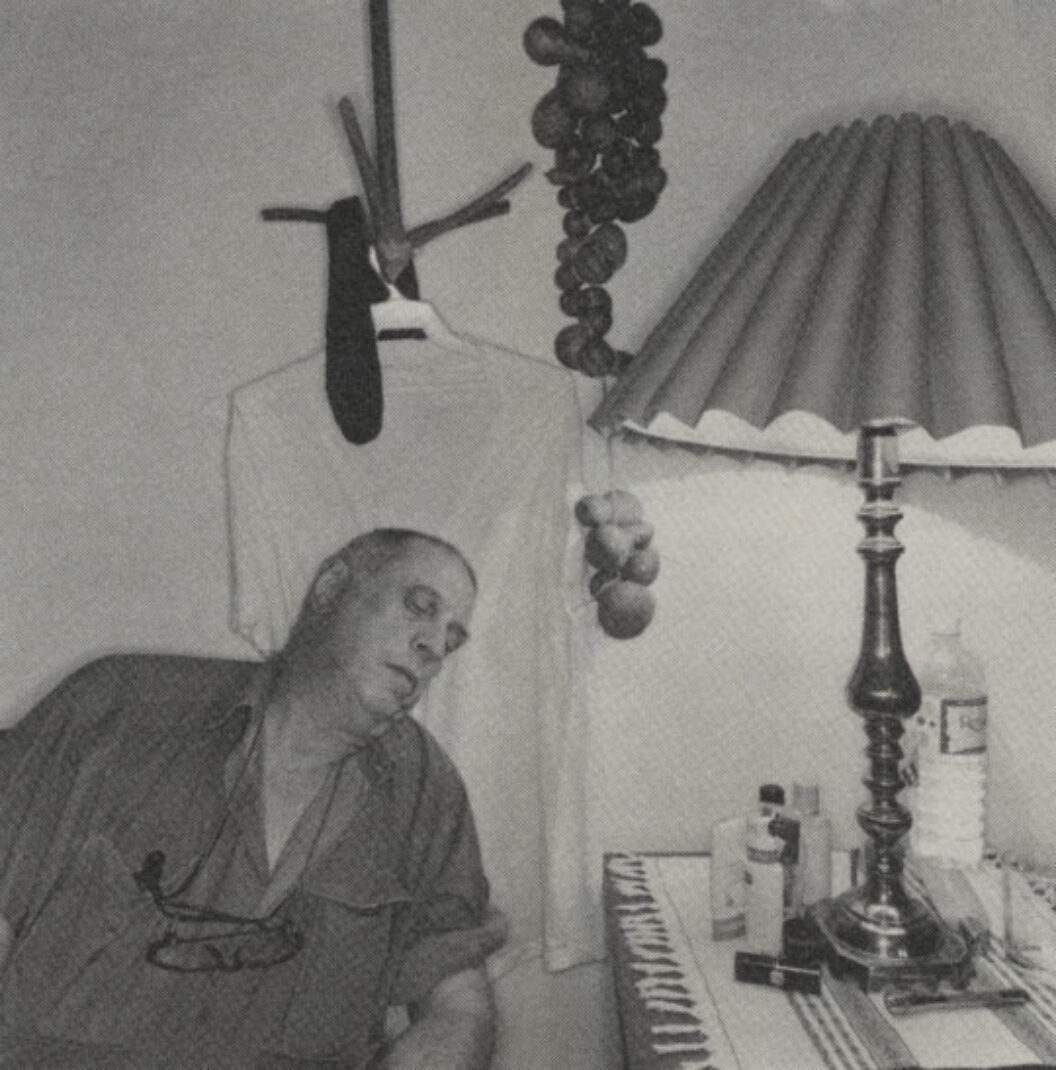 Lee Friedlander has been making self-portraits since the early 1960s. He stopped for a while, and recently printed these new black and white square pictures that seem stranger, more abstract and revealing than ever. Each self-portrait is quite different from the next: in one he lands on a shirt-covered chair, slouched between two lit lamps, like a beached whale; in another he appears to be a patient being x-rayed, streaks of light scar his face. Props appear as surprises, souvenirs from motel rooms where Lee has stayed on road trips—a sock hanging from antlers, a garland of entrails made of dried gourds.
Lee Friedlander They're like Zen Archery. You're at both ends of the camera, and you don't know what's happening. You can't really see the moment of exposure. I like to see what I look like off balance. I do them when I can't think of anything else to do. I enjoy being entangled with the material I've been working with.
Tina Barney Do you ever arrange the objects?
LF Oh no, the world's much smarter than I am.
It appears to me that what Lee Friedlander thinks of himself emotionally, psychologically and physically is of no importance at all. The picture is what counts, and the fun of seeing it turn out. His photographs are haunting, but I don't know why. And that's what keeps me looking at them. —Tina Barney
Lee Friedlander's The Desert Seen, photographs of the Sonoran Desert, was shown at Janet Borden Gallery, October 18–November 23, 1996.
Originally published in
Featuring interviews with Michael Ondaatje, Billy Bob Thornton, Hilton Als, Oumou Sangare, Emmet Gowin, Donald Antrim, Stuart Hall, Marjetica Portč, Miloš Foreman, and David Rabinowitch.