Laurie Simmons's My Art by Judith Hudson
Taking cinema's portrayal of artists personally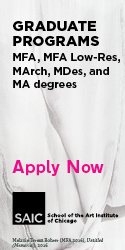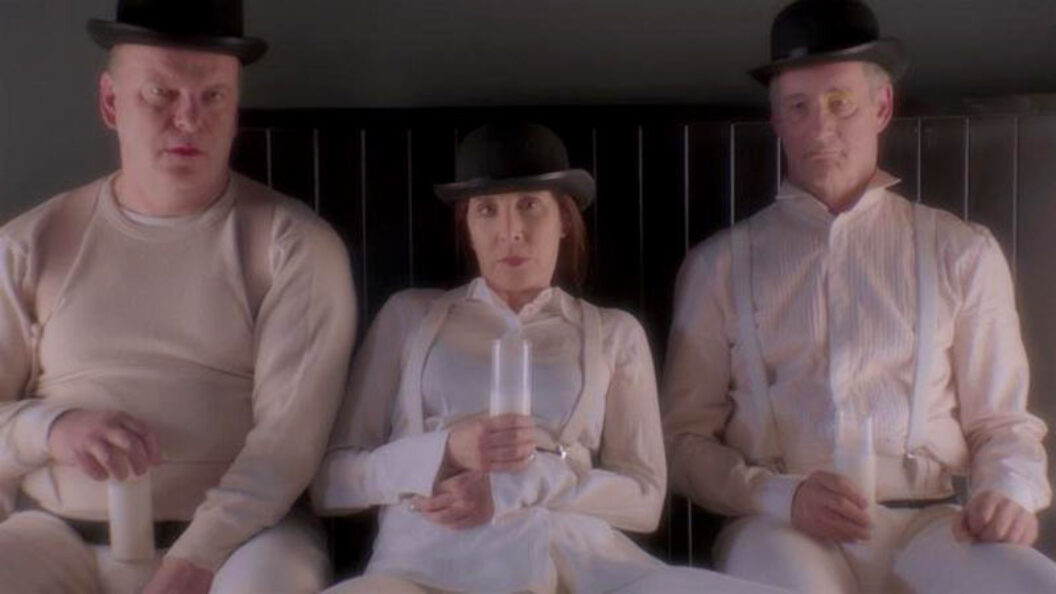 We all lose eventually. In the meantime, we fight as hard as we can. Art, and especially movies can make us forget we will ever grow old, be poor, or get rejected. Laurie Simmons confronts age and loneliness head-on in her film My Art, which has its North American premiere at the 2017 Tribeca Film Festival, April 22–30. No one is spared, but everyone has a good time with the struggle.
Here Simmons makes a movie about an artist making art with and about movies, and she plays the role of the artist, Ellie Shine, herself. Knowing this, I'm already skeptical and at the same time rooting for her. I like her bravery. She is in her sixties, is indeed a visual artist herself, but not an actor—and now she's going to perform in a medium where you have to be either beautiful enough, or interesting enough, to look at for an hour and a half? At first, I'm tense because it seems self conscious. This is ironic, because the first scenes are the closest to who she is and what she does in real life. She's walking around the Whitney Museum, looking at art and meeting up with her own real-life daughter, Lena Dunham. This is a mistake; Lena is too much of an icon.
But then her character goes to Connecticut to house-sit for the summer and be alone and make art. She opens the fridge to find it full of joints and edibles, which she immediately chows down on. All at once, I'm with her—stoned. She's in her studio making herself up like a movie star, making videos. I'm with her there too. Eventually, the middle-aged gardener (played by Robert Clohessy) gets curious, and the asshole/charmer father of one of her students (John Rothman) shows up, so she brings them along for the ride. She assigns them roles, first as Clark Gable in The Misfits (1961), then as Jimmy Stewart in Bell Book and Candle (1958), Oscar Werner and Henri Serre in Jules et Jim (1962), and finally as Jack Lemmon and Tony Curtis in Some like It Hot (1959). Laurie, or Ellie rather, plays Kim Novak, Jeanne Moreau, and Marilyn Monroe—all goddesses, idols, symbols that illicit uncritical and extreme devotion. When the lumpy and endearing gardener asks how can he possibly be convincing as Clark Gable, Laurie says, "Yes, that's the whole point." And he gives it his all.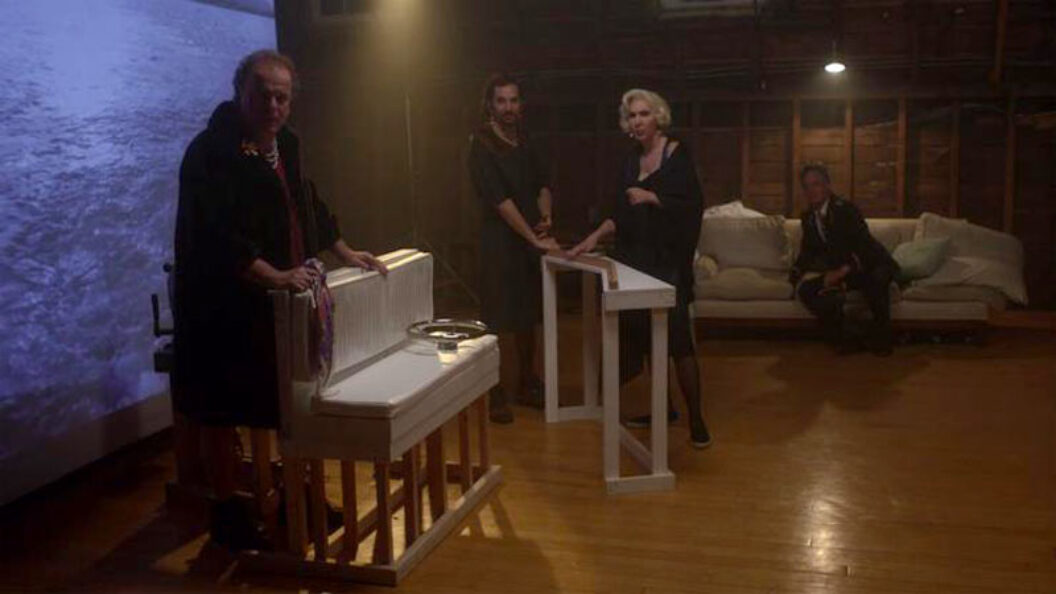 Simmons has chosen classic scenes, and her character executes them in great detail. I was delighted and entertained by pangs of recognition or near recognition—like Jeanne Moreau running a race in a fake mustache and school-boy outfit, or Kim Novak stroking a cat with her laser eyes and purring voice, and then, of course, Jack Lemmon and Tony Curtis with mascara running down their cheeks and lipstick all smeared. "Nobody's perfect," Joe E. Brown says when he discovers Lemmon's character isn't a woman.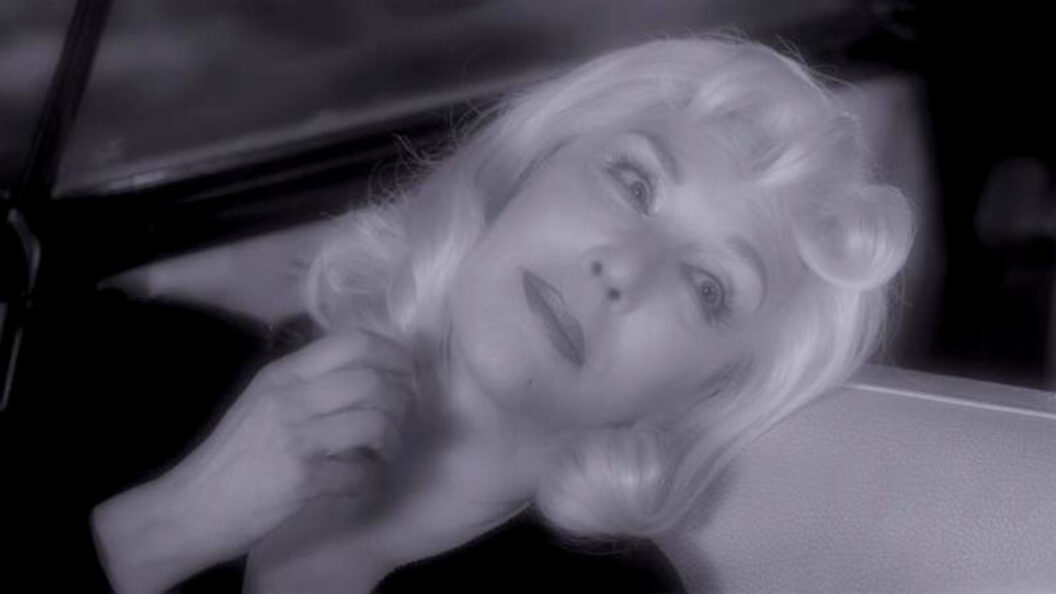 Simmons/Ellie often chooses to play scenes with different types of women heroes looking for love. Jeanne Moreau is new, she's sexy and androgynous and an intellectual, and she's in a ménage a trios. Marilyn Monroe reacts to cruelty and false manliness in The Misfits, then does an almost opposite turn as her most playful self in Some Like It Hot. Kim Novak is a cat lady who casts a spell on Jimmy Stewart but loses her power when she falls in love. I fell for Simmons's characters, the gardener Frank and unconscious father/friend John, both for their shabby and sincere ways. They are both laugh out-loud funny and revealingly sad. Because Simmons doesn't patronize, she makes them more sympathetic and heartbreaking, She brings them in on the joke. The glamor that could make us forget our daily lives, played by the all-too-real actors, only reminds us of our own vulnerability.
There is a subtext. The artist is alone, and can't decide whether to let down her guard and fall for the gardener. Spoiler alert. She chooses her art. Then there is the sub-subtext: that the artist is baring her body and soul.
Judith Hudson is a painter who lives and works in New York. Her work has been exhibited at MoMA PS1, New Museum, the Drawing Center, Parrish Museum, and the New York Public Library. She is represented by Tripoli Gallery in Southampton, NY and by James Salomon Contemporary in NYC, where she is currently in a group show at 421 Hudson St.