Discover MFA Programs in Art and Writing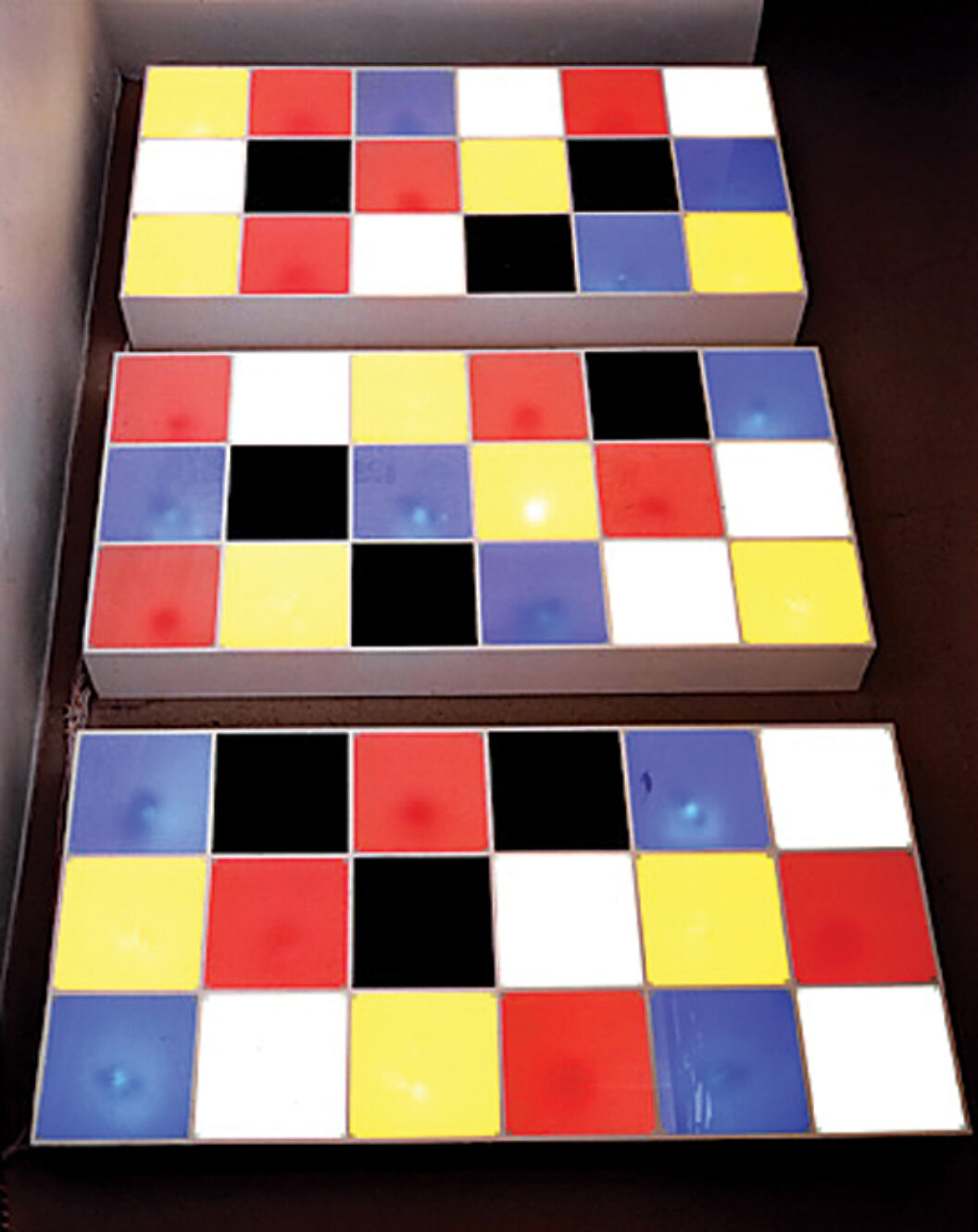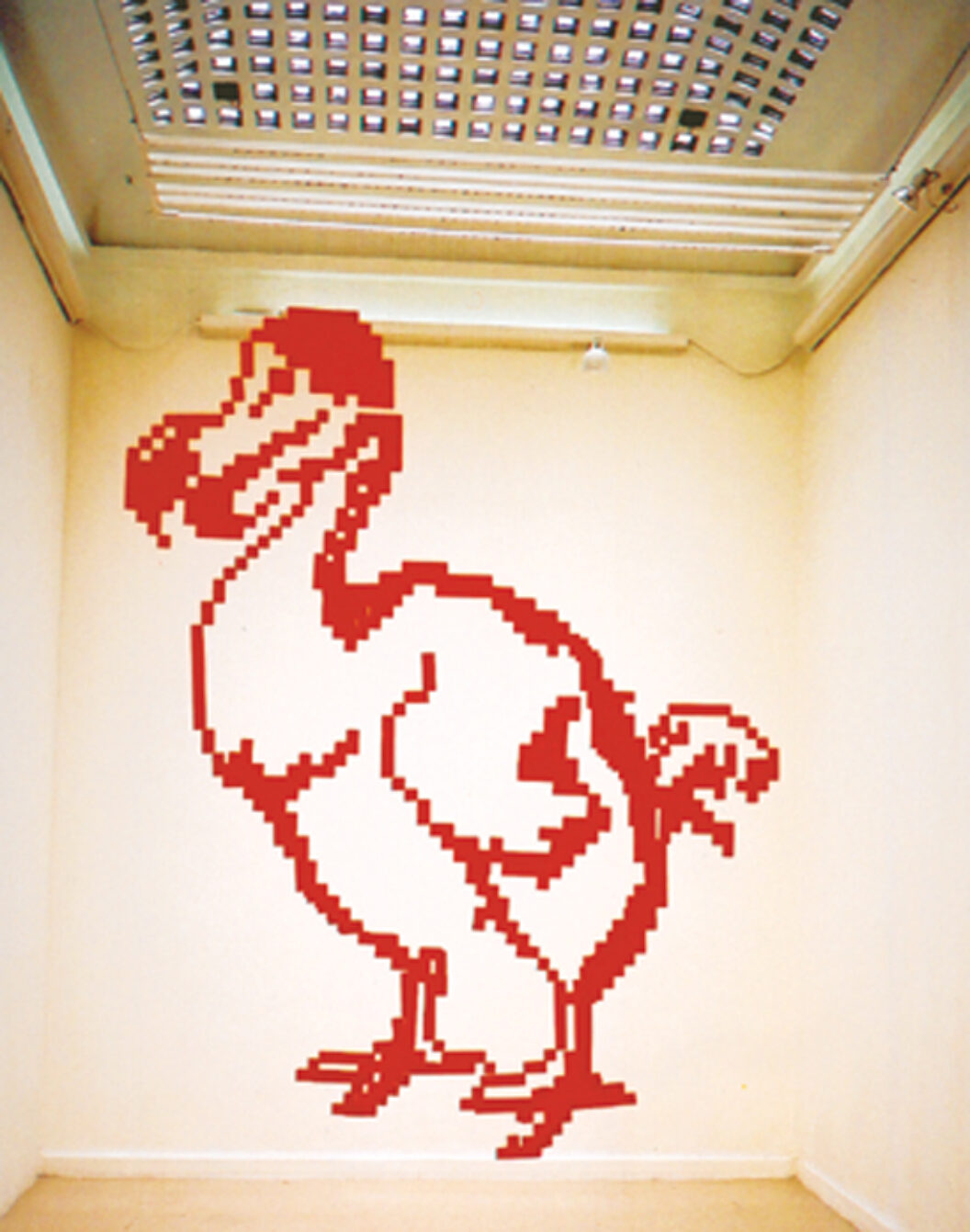 The setting of rules for defining meaning and noise is a prerequisite for coded communication. Some types of communication: Music, sculpture, poetry, drawing, photography (pace Barthes—the indexical "message without a code" is of course de- and re-coded through flatness, croppedness, absence and history the minute a photograph is viewed). In other words, there is no perfect representation or translation. There are just more or less weird or informative transpositions into other rule-sets. This is what Laureana Toledo explores in her art.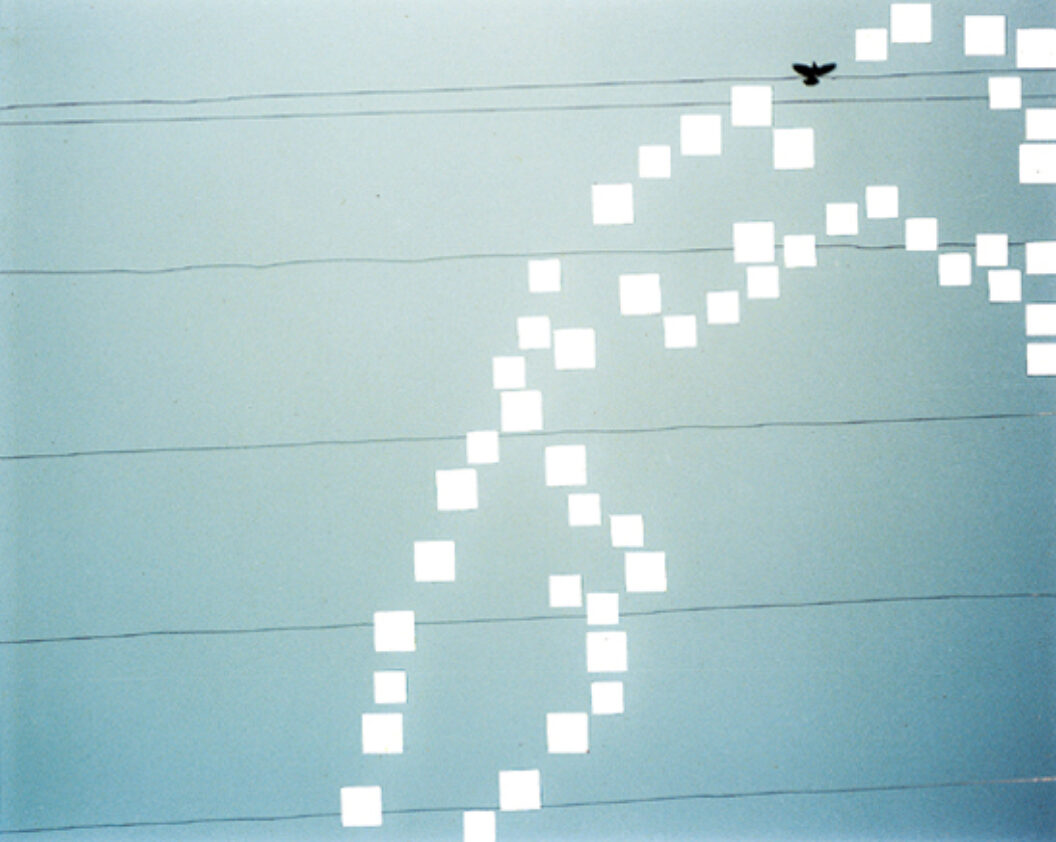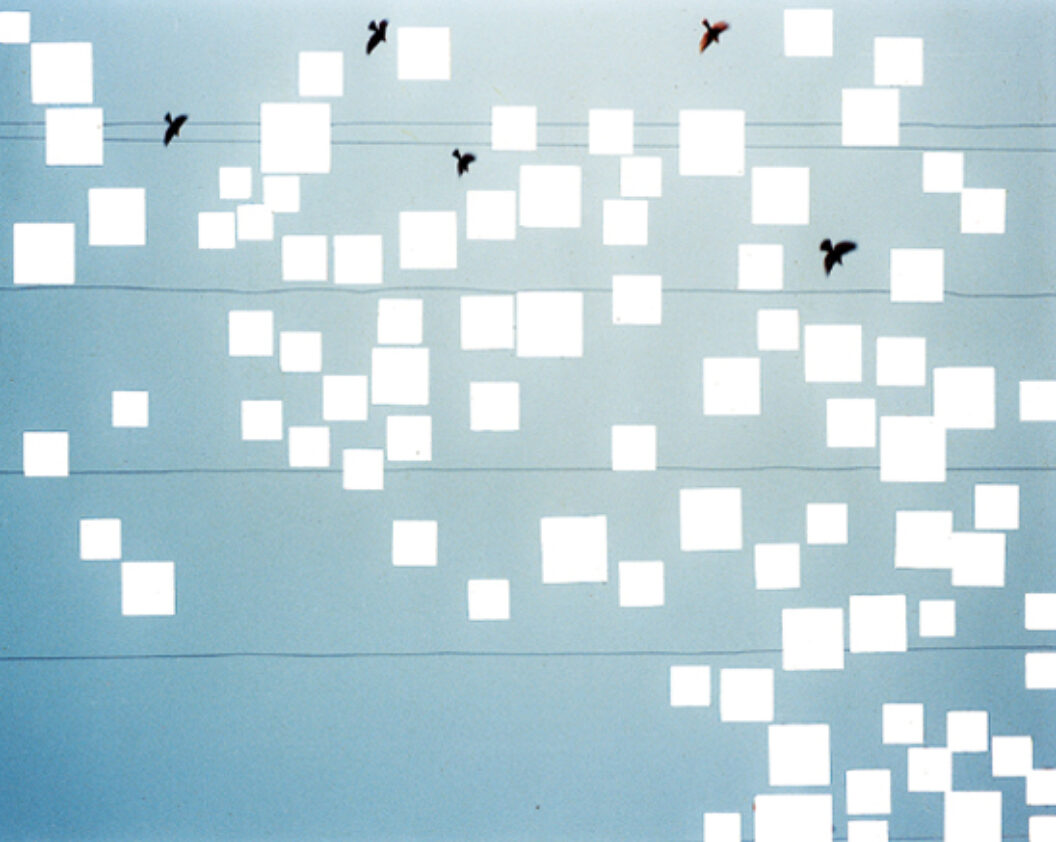 Toledo trained as a photographer, but language, objects and pop songs are equally important to her work. Dada, for example, is a lightbox of colored squares, which flash according to a sequence derived in part from drum-and-guitar tracks in the Who album Quadrophenia, but also enlist Toledo's personal cipher: black = A, blue = E, red = I, yellow = O, white = U. However, since only instrumental patterns are "translated," the soundless piece relies on prior knowledge of the vowel/color system, and even then the "legible" result is gibberish. An homage to dadaist word-wizards thereby transmogrifies through the tacit participation of Pete Townshend, with nods to the underlit disco dance floor, Mondrian's boogie woogie and maybe even Rodchenko's scandalous monochrome paintings Pure Red Color, Pure Yellow Color and Pure Blue Color (1921). Synesthetically merged, these references make a little optical yell—"aeiou!"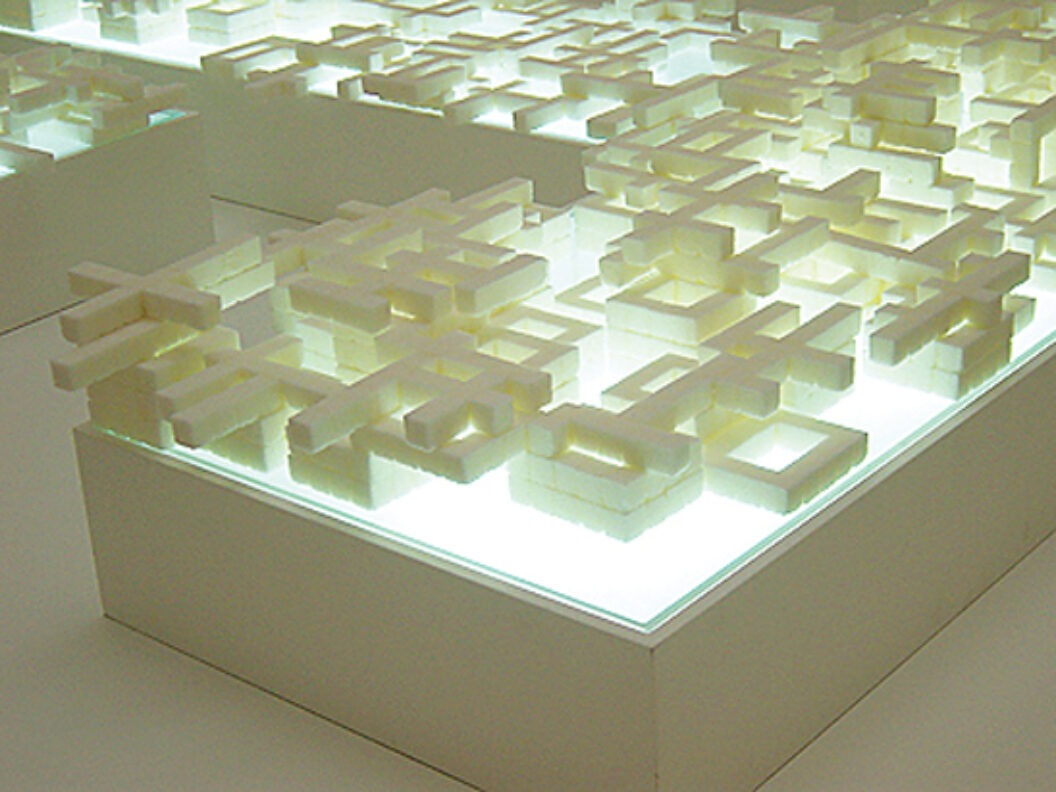 Other sources for Toledo's compositional structures include the Galápagos islands, e. e. cummings, Led Zeppelin, and Alice in Wonderland. The square as a unit of meaning recurs, as does an air of amused and curious longing. Thus the Galápagos series imagines individual islands ("Isabela," "Fernandina") as sugar-cube geometries stacked on lightboxes. Dodoenlarges an Alice character into a three-dimensional pixellation in sheets of red light-gel suspended from the ceiling, which coalesce to bird-shape only at the proper distance. In both cases, apparently random clusters of blank blocks resolve into layered semantics without giving up their linear simplicity.
This translation of place or sound into shape and void is subtlest in Toledo's poem-drawings, where the vowel/color system transliterates/obliterates the writing. Reconfigured as syncopated scatterings of color, Toledo's versions of "Jabberwocky" or cummings's "a grin without a face" absorb language into Cheshire disappearance. Anchored as text by clues like parentheses or an ampersand, or by Toledo's quick, elegant copies of Sir John Tenniel's nineteenth-century Alice illustrations, these works interpret verbal signification into a visual gyre and gimbal on the page. It is as if, instead of reading poems or looking at drawings, one were hearing a singsong patter through the eyes.
Frances Richard's book of poems See Through was published by Four Way Books in 2003.
Originally published in
Featuring interviews with Plastilina Mosh, Andy Palacio and Christopher Cozier, Pedro Reyes, Francisco Goldman, Pablo Vargas Lugo and Ruben Gallo, Carlos Brillembourg, Julieta Campos, Jose Castillo, Julieta Campos, Daniel Sada, Jose Luis Rivas, and Beto Gomez.