Discover MFA Programs in Art and Writing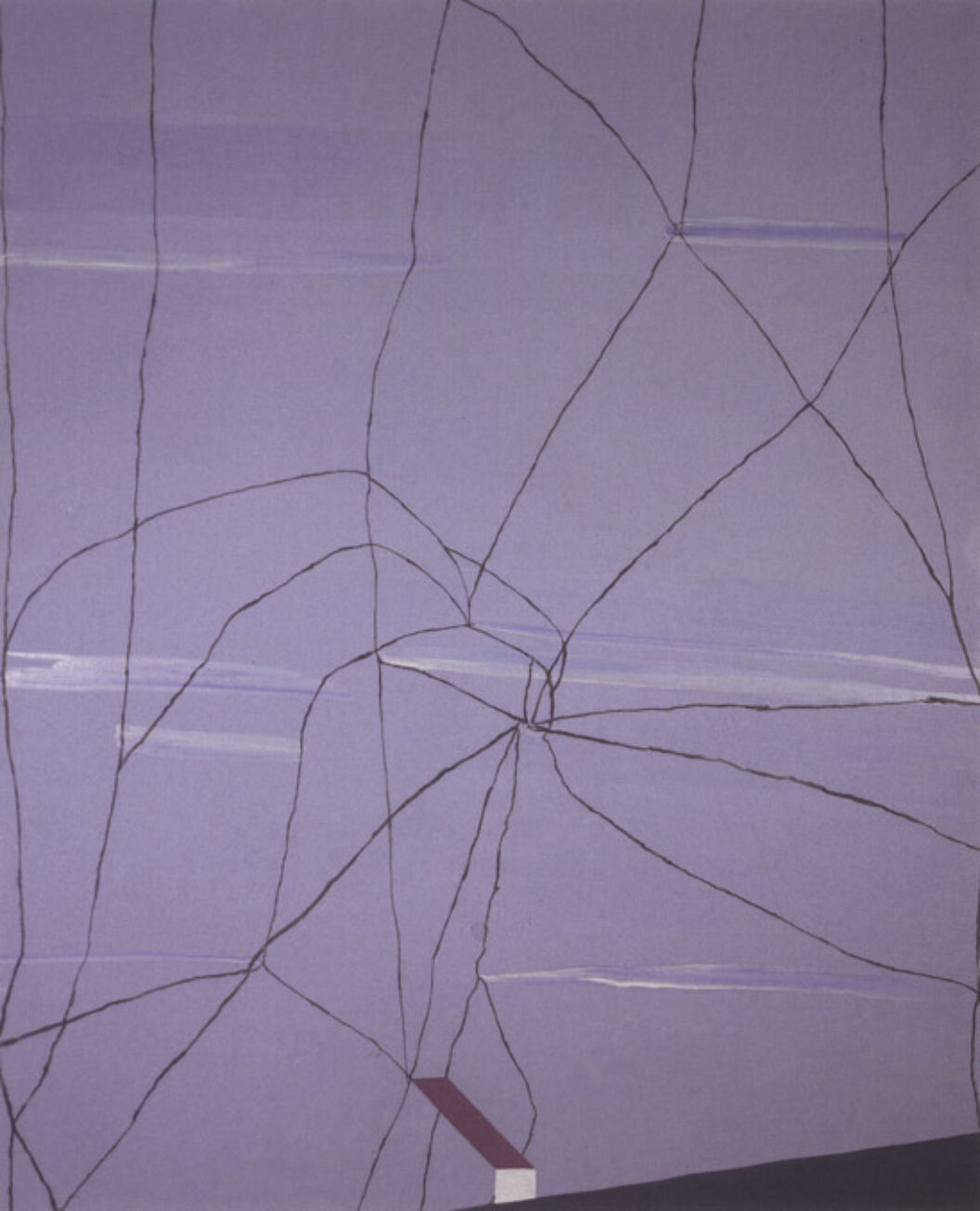 On a sweater-weather day last spring, I visited Laura Newman's Williamsburg studio. On entering her fourth-floor space, I was taken aback by the nearly floor-to-ceiling windows that provide a sweeping view of the rooftops of South Williamsburg. Newman commented that she likes to see flocks of homing pigeons flying in formation, twisting and catching the light as they loop and turn in the expanse of space above the two and three-story buildings. Her description betrayed a desire to project oneself into space, which resonates with what Newman has achieved in her recent paintings.
What the viewer first sees in Newman's Skywriting (2000) is the entire field of canvas, its fluid and unrushed strokes creating an effect both laconic and lively. Familiar and color coded elements such as blue sky, white house and red roof are barely suggested via pared down geometry. These elemental forms, through their necessity-bound relationship, show us how little information we require to believe we are seeing an image. The weblike dark lines traversing the canvas from edge to edge set the viewer in motion across the blue field, undermining any sense of gravity.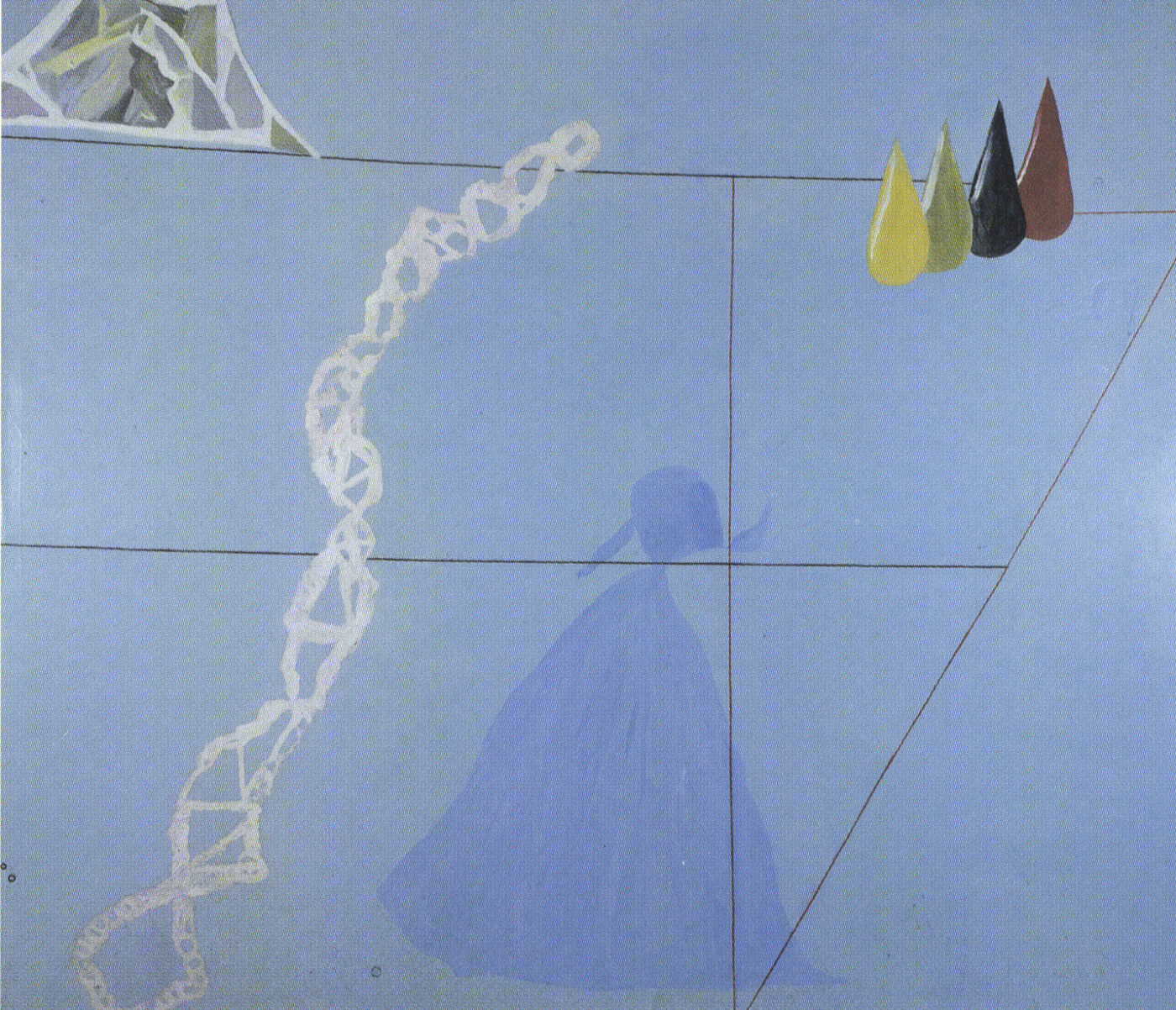 In Blue Garden (1999), an aggressive, white, crochet-like form angles up from the lower left of the painting. A blue shape, which Newman tells me is a silhouette of her young daughter Anna, is listing to the right. In the upper right-hand corner are four teardrops in yellow, green, black and dark red—reminiscent of the caps on food coloring bottles, or a row of pines in a visionary forest. The domestic references bring a transgressive reading to the work and undermine the restraint of classic abstraction. The suggestibility of the images allows the viewer some playtime of her own.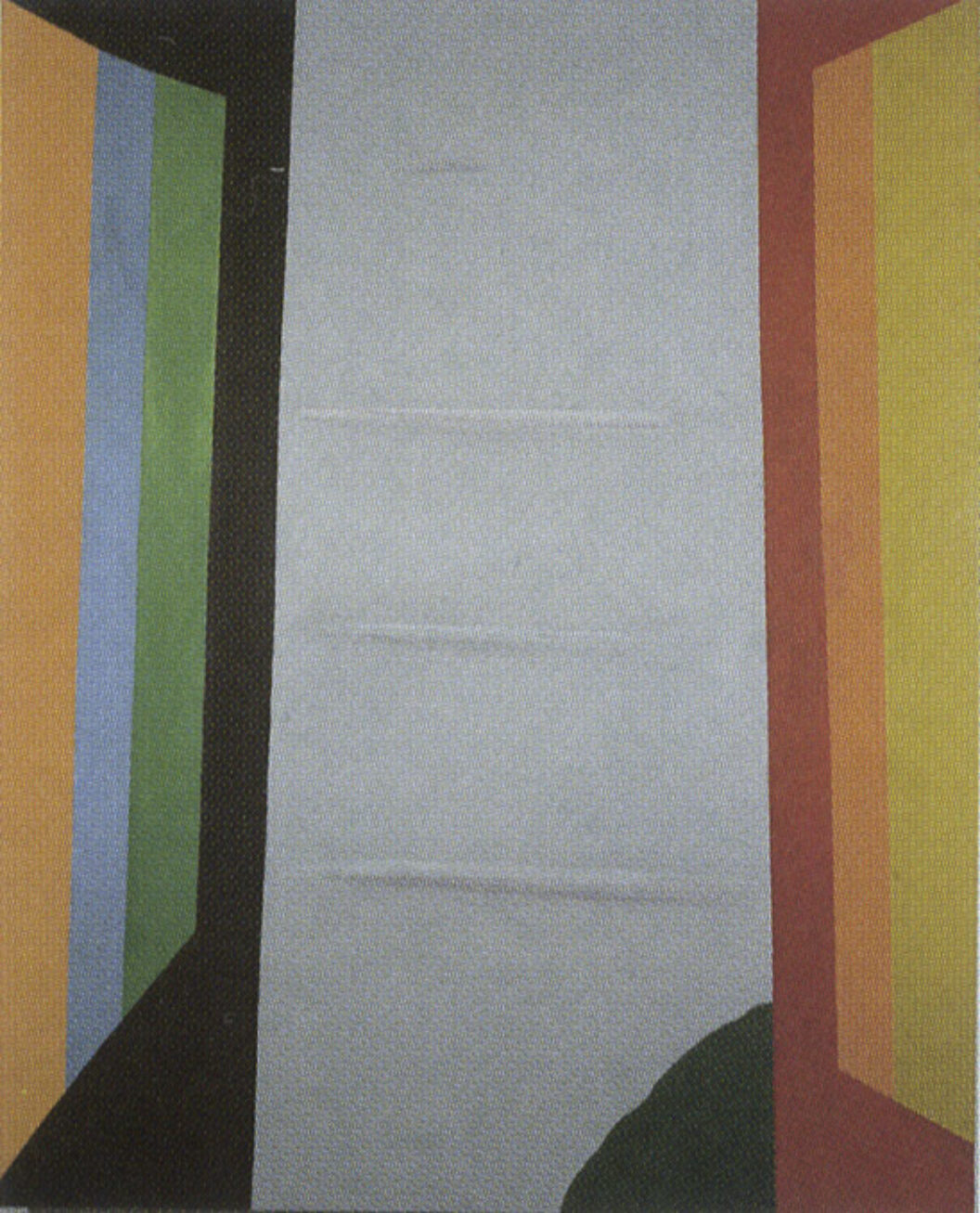 In her more recent work, such as Plein Air (2001), Newman shifts perspective by making the viewer a figurative element. This gives the work a cooler reading, while making the visual experience more kinetic. Both flat and illusionistic, landscape and interior, Plein Air is beautiful in its simplicity, freeing in its multiple readings of space. Newman's processes are deeply intuitive, her work the product of the desire to delineate strains of the unknowable. Her spare and lyrical paintings tease the line between abstraction and representation. There is not only wit in these pared down images, but pathos as well.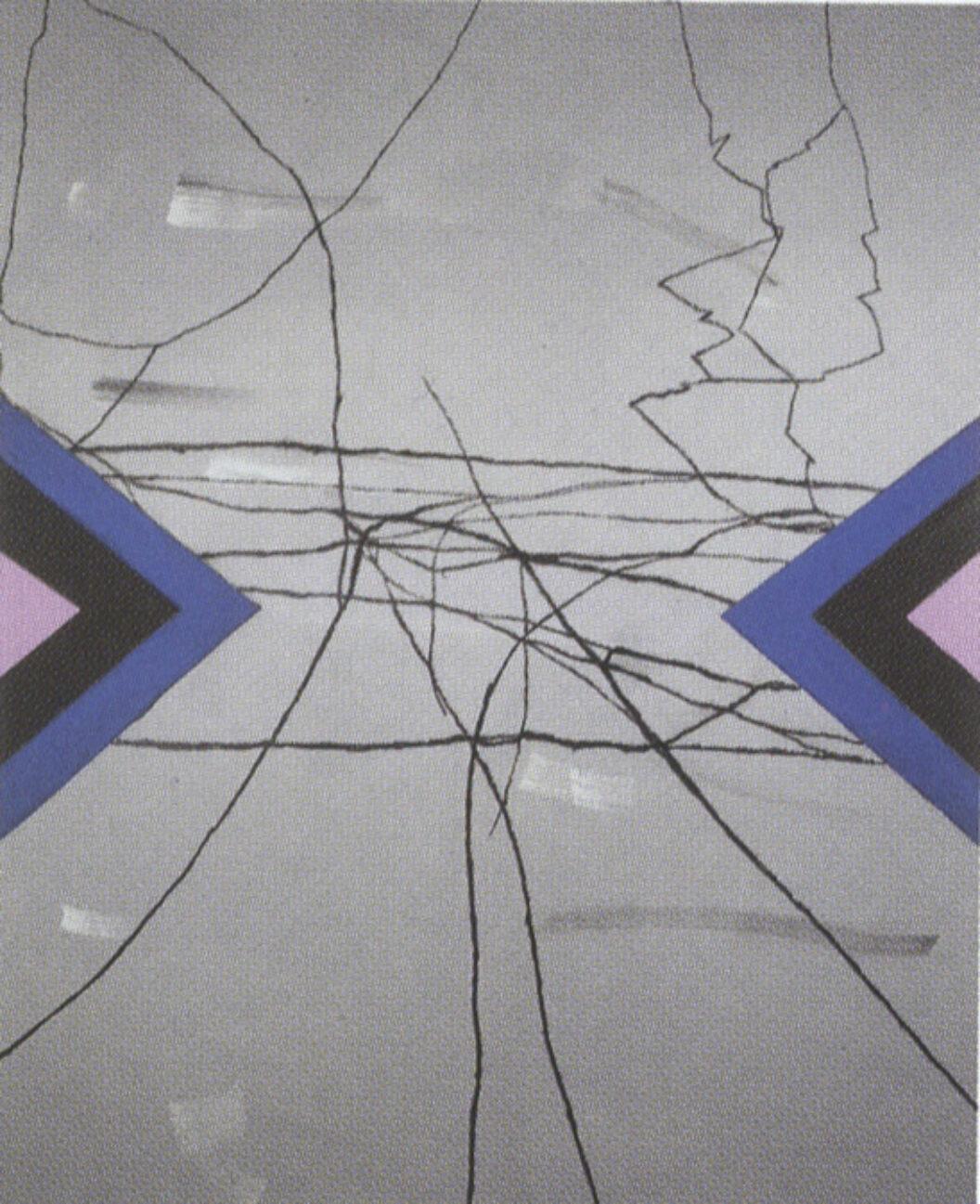 Originally published in
Featuring interviews with Steven Holl, Stephen Mueller, Janet Cardiff, Laurie Sheck, Cornelius Eady, Victor Pelevin, Mohsen Makhmalbaf, Bill Frisell.