Late and Soon, Getting and Spending: Prose Sonnets on Dailiness by Jessica Baran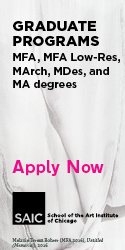 1. I'm not interested in propaganda. The space where you arrived is empty when you leave. The lake is open to questioning. Everyone has a different method: of lending, of accruing debt. Water can be boiled in all sorts of weather, but the pot cannot be outsourced. No one thought to peer through a window, as distress was simple. A freight train in the night. You never thought you'd see the day, but it came. Guilt was no longer deranging. Language had become flabby. No one had been minding their words. Everyone was eager to get the point and move forward. No more ruminative wallowing in unclarity. The bow pulled back, the arrow straight. When you speak your mind, the mind feels empty. It's been so long since you lived in the present tense. The windows are obscured by cardboard. The message is bold and indelibly scrawled. It says something like this.
2. "In a time of waste and glut on every front, compression and economy have undeniable appeal." "What is marginalized can also become a form of dissent."
3. Totally normal. The normal. A better brand of inevitability offering a sure thing of uncertainty. Something to stand by, a good method. The kind of stuff that fills afternoons: unlit entryways, central air, bargain prices. Lateral mobility. You're not meant for that kind of direction. Your floor rustles with resilient life. Pestilence is a superior mode of survival. The least desirable things have nothing to give, and it does them well. The most desirable things have everything to take, and it does them well, too. Somewhere in between, in the soft, daily middle: everything that is effortlessly expendable. It's there and then it's gone, and it never has to leave a note.
4. Potential is terrible. Remove better judgment. The muffling capacity of sheets, how they offer that dream of speechlessness. A tan leather sofa next to a card table with wheels. The worth of inappropriate behavior. The comforter makes a bed of sponge-print blossoms—nature in all seasons, polyblend. An anthem to dailiness. An American history of lost civility; the decline of small gestures. Cities of the century in drive-by ruins. Is this the clearing you were looking for? It's not what you expected: not the rich black burnt thatch long lost woodsmen cleared in a wood of pines. Not the tractor-flattened part of the meal-colored prairie. Just a carpet sample thrown on faux terrazzo tiles. Its presence suggests that you curl up like a penitent preschooler, and nap hard.
5. How did it get this easy? Risk business, risk society. There's no one out there anymore who's a legitimate fool. Information is large and readily informative, and your will is healthy and limitless. We've been misreading, which may be the only way to read. Trivia time. Leisure sports, leisure knowledge, leisure pets. How old we've suddenly become. How angry our pets have gotten. All those trophies of exploit, the mantle gross cluttered. Bring me the better salt, the more conspicuous consumables. Pathologies that sparkle. Why go away when you can see it all here?
6. Let those be the truer difficulties: the pleasure of your company, permissions given and received. A not-needing-to-know when to stop. Foolish articulations are not to be regretted but reedited. Say them again, just better this time. There are many varieties of jars to fill, so much time on our hands. Whose clock is ticking—the other fellow's, you hope. Certain jottings, notes on decay. Where to put the recyclables? It all made it into the correct trash bin. Everyone labored to make the perfect match. There was a ceiling above, and a basement below. It's okay. You're making sense. The particulars needn't be devoured. Marvel at all that hasn't been discussed, at the other person's willful choice to care. Anomalies stave off anonymity. Plus, you always have the right to change your mind.
7. The anxiety of correspondence—that a letter written and sent will actually arrive. Tough telling. No one thing will invite you to right every wrong. The weather report and the food you eat is a plainer way of getting through the day. It evens out the percentages. The neighbor, too, burns his leaves without conscience.
8. The anxiety of affluence. Distress logs, video loops, the lost trip to Canada. We reviewed the camping notes. A rainbow appeared in an oil slick; its lack of shape seemed democratic. Unforced pleasure is difficult to be consistent about. The sky is a kind of debt. You will be reimbursed. There will be a very beautiful day after tomorrow. Look at the enormous dishevelment of nighttime stars and put them into animal order. You found yourself looking. You hold yourself to be self-evident but still find more to say. The boss says nothing. I march to the beat of liberty. As long as I love you I am not free. Fuck destiny. A dream within a dream. What are you, a mind reader? They looked to me like men who had been somewhere. Committed to error. Expansive in life-lists. Everything a daily chore. Stick to your guns is what somebody yells. Then, in a whisper, incidental scrap can make a delicate yield.
9. Rage versus loneliness. The truer way for clothes to fit. Can you carry history on your back? There are many moments poised to be photographed but left immemorial. They clutter obscure storehouses of small worth. In getting back to the basics, sometimes the argument unspools. The emergency kit contained a bottle for holy water. The bottle was as empty as a shell. You heard music and it rang through the corridors of the tall-storied building. What does it mean to have your presence thoroughly fill the air? Stitch up the holes, become better mended. You expand and contract. Your body is never of a piece. Feel your own fingers. Sit there, don't offend anyone. July's strawberries have long since been spilled. All gross-out tactics prove futile. No one has time to look.
10. The battle for another's attention can become a study of cross purposes. You always wondered what that meant. The letters continued to arrive, full of good consul, but you nonetheless felt unsated. What anonymous others continually exited in the night? The building packed with doors, tightly clustered selves. Another mailbox. An extermination point. All the usual motives for ambition. A collection of salient endings, moral lessons, context without exposition. Which one was yours among them?
11. The miracle of Maytag. There's no comparison to potted plants. Obsessional hoarding breeds security, keeps you running from place to place. The burden of reticence. What does silence strive for? The project has been identified; it's called: please listen to me. What is the nature of your time—considerate, sportive?
12. It was more or less a wash—white walls, white tiles, something foaming at the mouth that could only be heard, not seen.
13. The impression was fixed, a common calling sparrow between farther-flung thoughts. We used ourselves primarily—as canvas, medium, and interlocutor. An exquisite collection of short-wound clocks. What remained to be written? The true story of hard campaigning. Never fearing combat, the waves of new bodies approaching, filling our now-distantly traipsed black prints. The glory days, over—the field suddenly ugly with snapped stalks. When it occurred, we never stopped blinking.
14. History is cyclical: long-lost letters from the past read like something written yesterday, marginal drawings are continued despite the long winding coil of rope. But it draws on, in the face of duplicity; the kids dance anyway. Despite the wearying landscape: tumble-down warehouses, trash-strewn fields, the rusted-out hulk of other buses. The littler monuments crumbling. Almost everything turning cleanly to white. Almost beautiful, this desolation, this fine house. Reoccurring dialogue, often too garbled to decipher, emanates from the plaster-patched walls. In the back room, on a funereal black table strewn with untied ribbons, booklets lay open for perusal: piecemeal installments of a noirish story, torquing between the great and the mundanely abused, the windswept highway and the end of all demons. Nothing leading to nothing: the prize-winning plot.
Jessica Baran is the author of the poetry collection Remains to be Used (Apostrophe Books, 2010) and the letterpress chapbook Late and Soon, Getting and Spending, printed by All Along Press. Her poems have appeared in Harp & Altar, Sink Review, and the Tusculum Review; her art criticism has appeared in Art in America, Art Papers, BOMB, and the Village Voice, among other journals. She lives in Saint Louis, where she cocurates the Fort Gondo Poetry Series and is the art writer for the Riverfront Times.
Originally published in
Featuring interviews with Danny Lyon, Tom Murphy, Cass McCombs and Ariel Pink, Brian Evenson, John Newman and B. Wurtz, Ralph Lemon, Eija-Liisa Ahtila, and Wayne Koestenbaum.