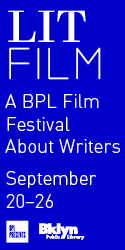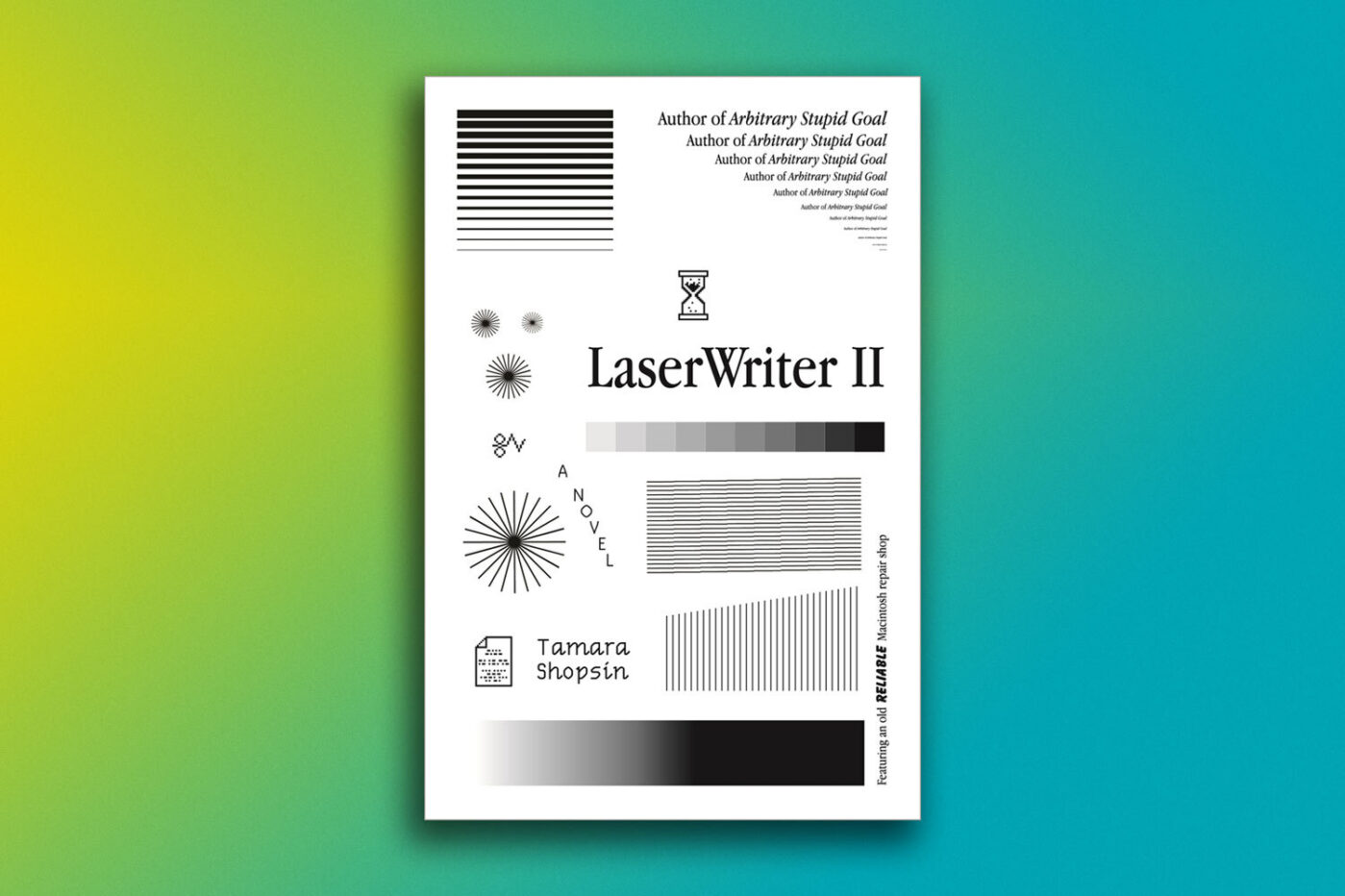 (MCD, 2021)
Tamara Shopsin's debut novel, LaserWriter II, is part roman à clef, part social history, part service manual, part parable, and, consistently, a transportive, joyous read.
LaserWriter II is set in the 1990s at the dawn of the desktop publishing era. In a time when beige, chugging ur-Macs took eons to boot up and toner cartridges ruled the world, a teenage midwestern misfit named Claire lands in Manhattan and scores a job at TekServe, the seminal (and recently shuttered) Mac repair shop in Chelsea. Claire is soon promoted from the intake desk to the repair floor, where she must quickly become a printer expert while fending off the relentless advances of Nathan, a TekServe hanger-on whose expertise she relies on. Like all her colleagues stumbling about this micro-universe, Claire is on an epic journey of the soul. However, the first third of the novel chronicles the sprawling backstories in the cultish advocate community Claire has joined: the origins of the Apple brand, the techies who shaped it, and the products they created.
Shopsin, who is also an illustrator, graphic designer, and memoirist, is an acutely observant writer. She's collected an extensive history of TekServe, from the elaborate spreads at weekly staff breakfasts to the custom intake system that warns technicians about difficult customers. And, like many stories set in New York City, LaserWriter II features a parade of celebrity cameos—Steve Jobs, the Woz, Susan Kare, David Bowie, Samuel L. Jackson—who help illustrate the quirks and excesses of a small business start-up.
Shopsin's narration is sharp and incisive, snarky yet kind. LaserWriter II evidences a bevy of influences, including Zen and the Art of Motorcycle Maintenance, nearly anything by Banana Yoshimoto, Aesop's Fables, Moby Dick, and—perhaps most of all—a dog-eared Macintosh service manual.
By far the most interesting characters are the anthropomorphized machine parts, which form a kind of impassioned Greek chorus throughout the novel. These critical components within broken machines have emotions and sex lives, ponder the meanings of existence, and are among the most enjoyable elements in the novel. It's like watching the Jurassic Park movies, when, by the end credits, you're rooting for the dinosaurs.
Stanley Moss designed thirty-three issues of BOMB between 1981 and 1988, served on BOMB's board of directors from 1984 to 1999, and conducted seven interviews for the magazine. He was a silver medalist at the 2001 Florence Biennale and is the founder of The Club of Venice, a private conversation on brands and branding. Written under the pen name SMoss, The Jade Lion, his latest novel and book three of the Captain Blackpool trilogy, will publish in September.
Originally published in
Our Fall 2021 issue features interviews with Rabih Alameddine, Lileana Blain-Cruz, Suzanne Jackson, Candice Lin, Kevin Morby, Naudline Pierre, and Diane Williams; an essay from Hafizah Geter; short stories from Akil Kumarasamy, Harris Lahti, Holly Melgard, Edward Salem (winner of BOMB's 2021 Fiction Contest), Adrian Van Young, and Diane Williams; a comic from Ricardo Cavolo; nonfiction from Hugh Ryan; poetry from John Keene and Marcus Wicker; a portfolio by Manthia Diawara; and Nam Le's newly hand-annotated interview from 2009.