Discover MFA Programs in Art and Writing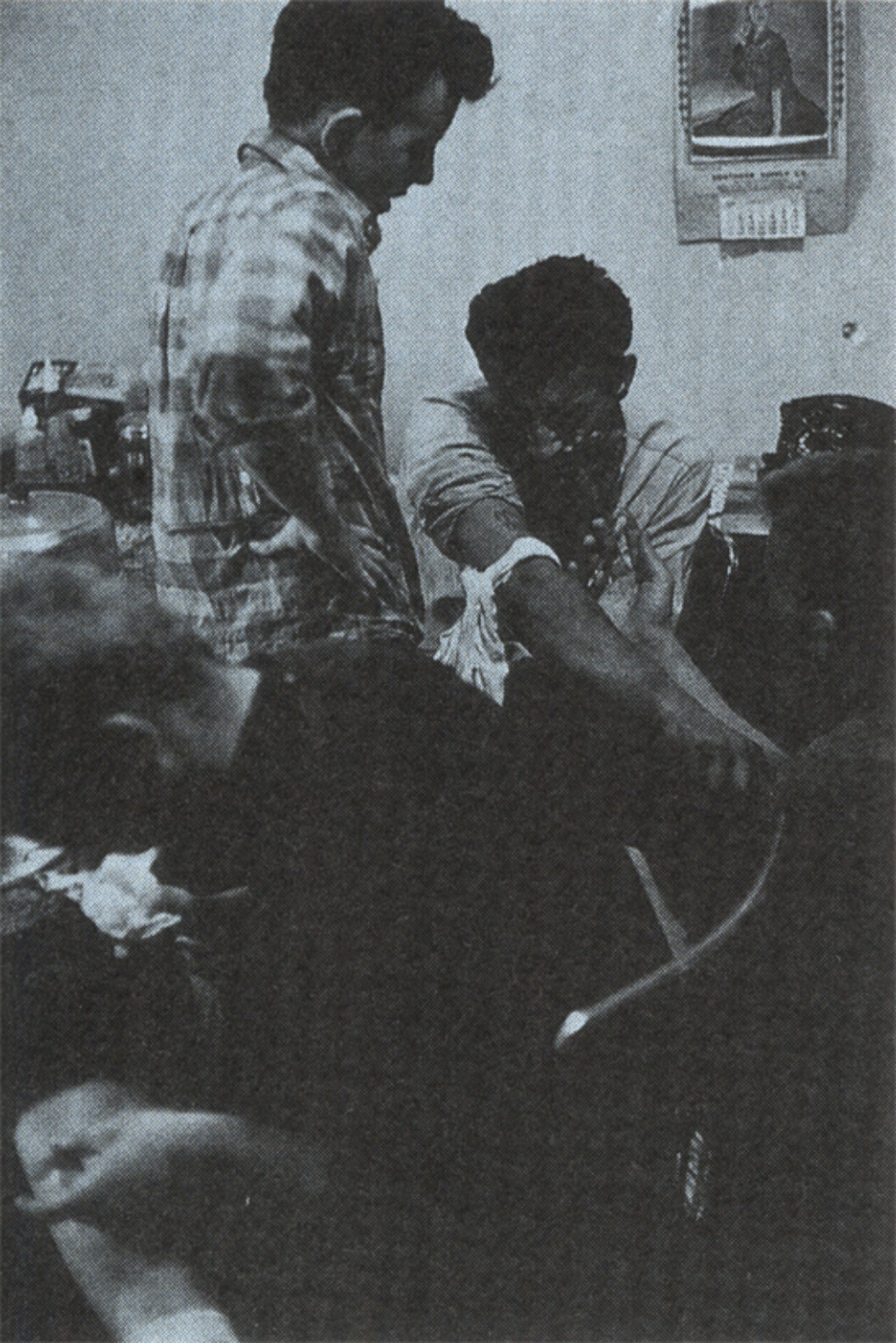 An ex-girlfriend found a suitcase in her New York City apartment 20 years after Larry Clark had left it there for her, filled with images and outtakes from his photography series Tulsa andTeenage Lust. As the print and size quality vary, images appear slightly aged and curled at the edges so that they seem part of the landscape of Clark's world, witnesses to the very events they portray. Defying a standard photographic value, the images embody a relic status whose aura is intimately linked with their physicality. The innovation of Clark's suitcase, a time-capsule edit, the notion that this selection is somehow more pure because it was originally a gift is appealing, and takes away the taint of years of curating and marketing—hence it feels more precious and visceral than other exhibitions of the same work.
Despite this new spin on Clark's old work, one still sees lots of drugs, guns, wandering, and fucking—the hallmark Larry Clark events that have made him one of the granddaddies of heroin chic. Interestingly, such dramatic events in the late '60s did not incite the same level of gratuitous representation as they do today. Clark's sensitivity and immediacy to subject and narrative is still moving, when, like short stories, specific events are initially focused on, only to be left behind as vehicles in the transcendental wake from reality to abstraction. Evidence of the power of Clark's work is its capacity to reinvent itself, or in this case, how a gallery show allows itself to be reinvented.
—David Schulz
Originally published in
Featuring interviews with Janine Antoni, Yayoi Kusama, Jenny Diski, Michael Cunningham, Simon Ortiz, Petuuche Gilbert, Simon Winchester, Gary Sinise, Thomas Vinterberg, and Marc Ribot.